Lavender is widely used for its calming and relaxing qualities, but it is also great for the skin, hair, and many other things. Learn how to use lavender essential oil and all it has to offer.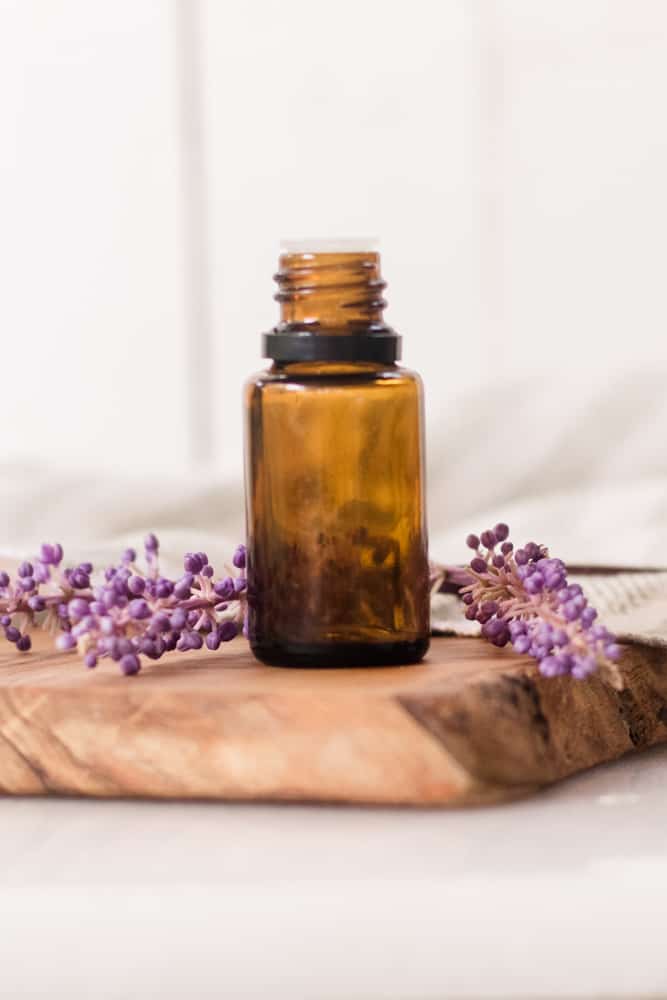 How to Use Lavender Oil
This post contains affiliate links, which means I make a small commission at no extra cost to you. Get my full disclosure HERE.
Lavender can be used in 3 different ways: topically, internally, and aromatically.
TOPICALLY
Lavender is considered a neat oil, which means it doesn't have to be diluted before being applied to the skin. However, if using on a child, the elderly, or a person with sensitive skin, it can be diluted in a carrier oil.
Apply to the pulse points or the area of concern.
INTERNALLY
Not all essential oils can be taken internally; it really depends on the brand and the oil itself. Most lavender essential oils are safe for internal use, but be sure to check the label on your lavender jar before using it internally.
Add 1-2 drops of lavender essential oil to a veggie capsule, water, or under the tongue for internal use.
AROMATICALLY
Lavender essential oil can be used in a diffuser, room spray, or dropped straight on linens or clothing for aromatic benefits.
For aromatic use, add 4-6 drops of lavender essential oil to your diffuser or inhale straight out of the bottle.
Lavender Essential Oil Uses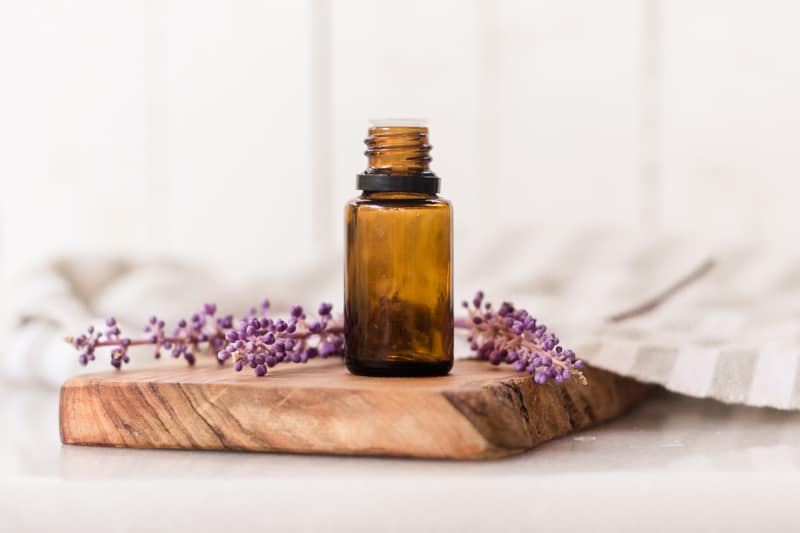 Apply topically before bedtime on the bottom of feet, wrist, chest, back of the neck, or down the spine to promote a healthy night's sleep.
You can take lavender internally to reduce anxious feelings and promote a good night's sleep.
Diffusing lavender can evoke positive feelings, calm and relax the body as well as promote healthy sleep.
Diffuse when trying to stay focused and on task.
Try adding a few drops of lavender to a spray bottle and mist the sheets before bed.
Add a couple of drops of lavender to a warm bath after a long stressful day.
Lavender Oil Benefits for Skin
Lavender essential oil is one of the most soothing essential oils for skin imperfections and delicate skin.
Reduces the appearance of skin imperfections
Soothes occasional skin irritations
Apply to burns to soothe and take away burning sensation
Reduces pimples and acne scars
An easy way to use lavender essential oil on the skin is by making a roller bottle and applying directly to the area of concern. Or mix a few drops of lavender into a carrier oil and apply to pulse points.
Lavender Oil Benefits for Hair
Lavender essential oil can help stimulate hair follicles and promote thick healthy hair. In addition, with its beautiful scent, lavender can be used as a hair spray to freshen hair.
Promote healthy hair
Stimulate hair growth
May thicken and strengthen hair
Use in dry shampoo to freshen hair
Promotes healthy scalp and reduce dandruff
Lavender Essential Oil for Face
Lavender essential oil is a very gentle oil and may be used on the face. Now, of course, everyone has different skin and may have different reactions. So always test a small area before applying it everywhere.
When applied to the face, lavender can reduce acne scars and pimples. Lavender is a great oil for anti-aging as it reduces crow's feet, wrinkles, and age spots.
To use lavender essential oil on the face, it is best to dilute it in a carrier oil first or make a roller bottle.
How to Make a Lavender Essential Oil Roller Bottle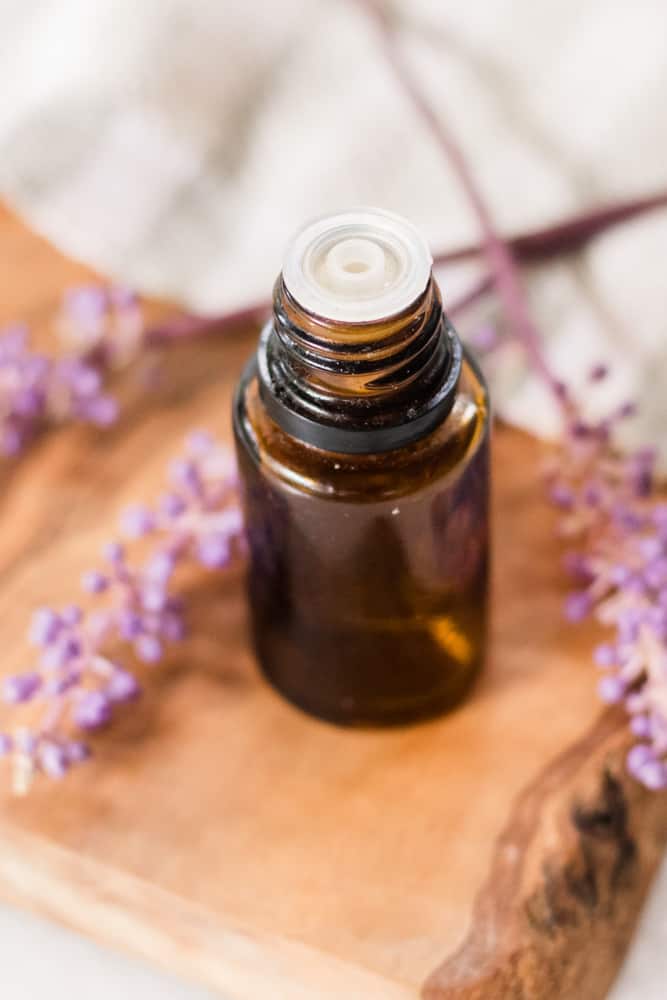 How to make a lavender essential oil roller bottle
Add 15-20 drops of lavender essential oil to a 10mL roller bottle.
Top the roller bottle off with a carrier oil; my favorite one is fractionated coconut oil. Learn more about carrier oils here.
Shake the roller bottle and it is ready for use.
How to use your lavender roller bottle
Apply to pulse points, the bottom of feet, back of neck, down the spine, or area of concern.
Lavender Essential Oil Roller Bottle Recipes
CLEAR SKIN BLEND
10 drops frankincense
8 drops melaleuca
6 drops lavender
SLEEP BLEND
5 drops lavender

4 drops frankincense

3 drop serenity

3 drop balance
2 drops vetiver
MOOD SUPPORT
10 drops lime
8 drops bergamot
6 drops lavender
4 drops lemon
Does Lavender Help you Sleep?
Lavender tea, flowers, buds, and oil have been used to promote healthy sleep for centuries. The calming effects of lavender can slow down the heart rate and put you in a relaxed state.
Applying lavender to the bottoms of the feet, down the spine, or the pulse points are a great way to reap the benefits of lavender oil.
Diffusing lavender or making a linen spray is another great way to get the benefits of lavender and help you to drift off to sleep faster.
Using Lavender Around Pets
Lavender essential oil is a very gentle oil and may be safe to use around your pets. However, it is important to keep a few things in mind when using any essential oil around indoor pets.
Your pet's sense of smell is much stronger than yours and an aroma you love may not be as pleasant for your animals. Therefore, always give your pets a way to get away from the smell if needed.
Keep the doors open when diffusing oils to give your pet an opportunity to escape if needed. Likewise, don't put an oil on a collar or on the pet's fur unless you know it is an oil they like and are OK with.
The best way to use essential oils around cats and dogs is to let them be the judge. Start with a small amount, in open areas, and see how they react.
Lavender Essential Oil Recipes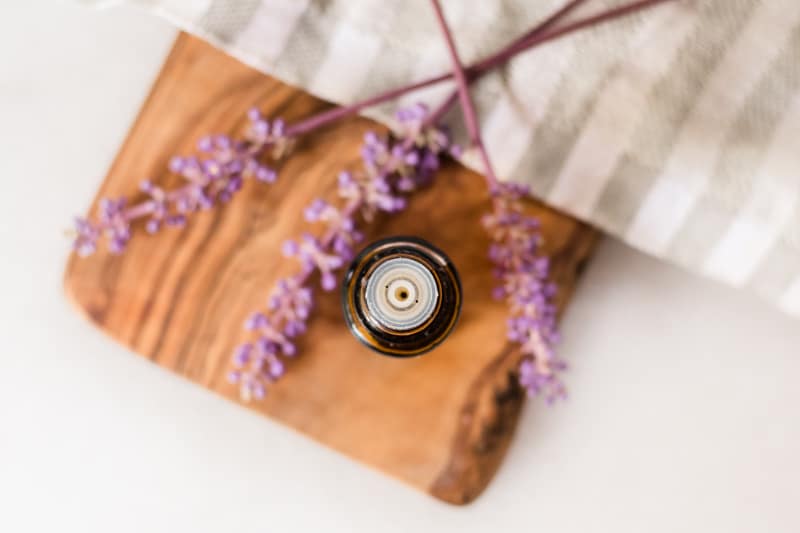 Pin it for Later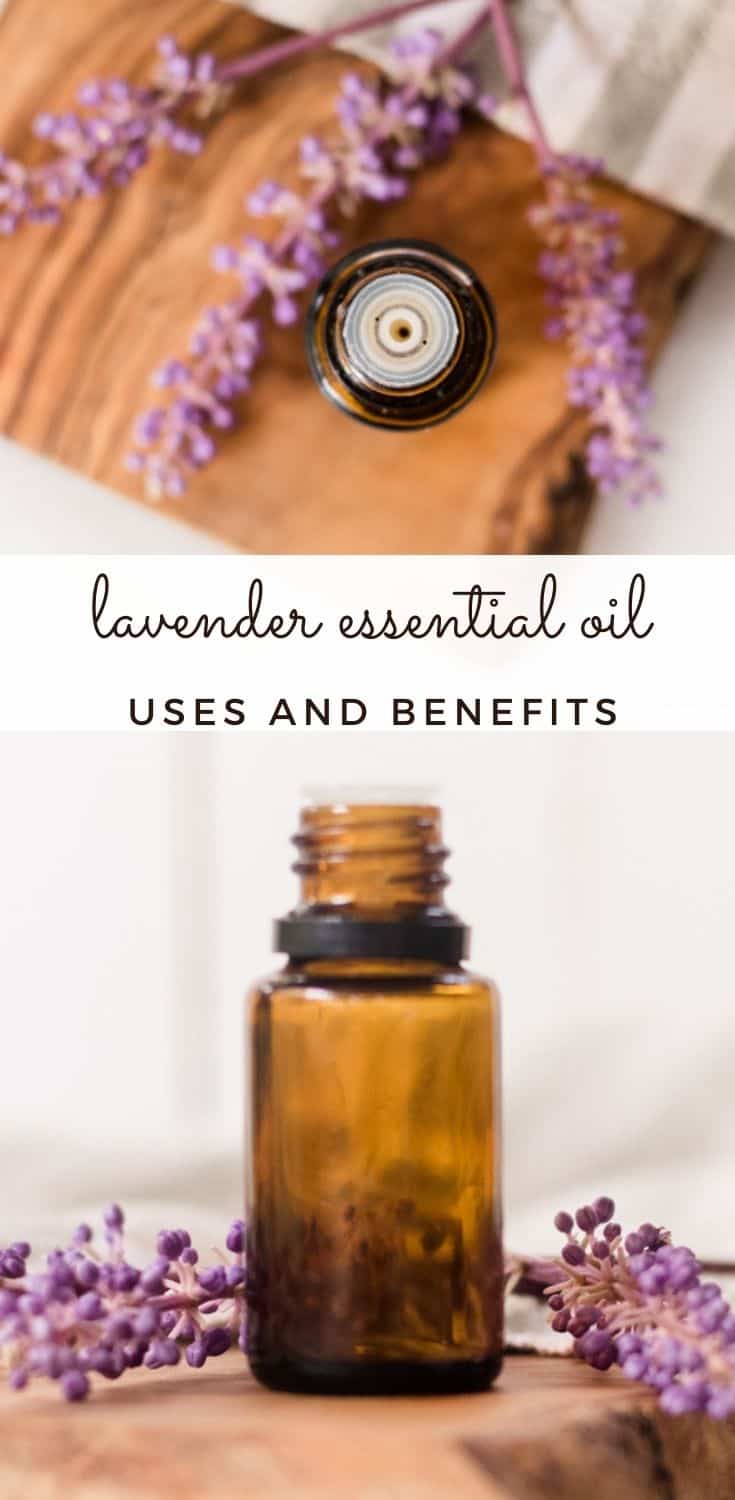 What are your favorite uses for lavender essential oil? Mine is definitely using it topically and aromatically with my children before bed! Mama likes her sleep! 😉