Learn how to make an all-natural bug and tick repellant with this simple recipe using essential oils. Safe for all ages, budget-friendly, and works!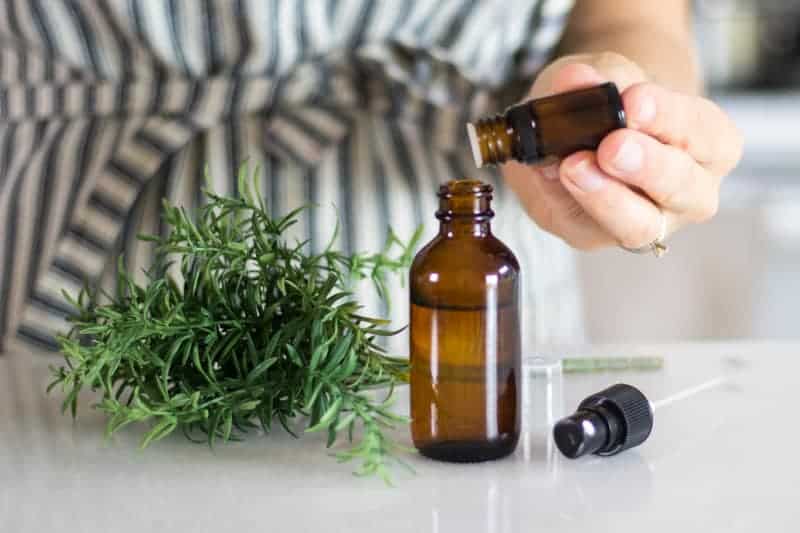 Summer is in the air and I couldn't be more excited! Winter was way too long for me this year! I love everything about summer; swimming, barbecuing, boating, floating, camping, the beach….everything except for the bugs!
That is one thing I seem to forget about every single year. It's all fun except for the bugs!
We practically live outside in the summer, so using a bug spray is a must. Using essential oils as a bug repellent allows you to know just what is in the spray your putting on your body.
There are a number of bug repellent essential oils that work very well at keeping ticks, mosquitoes, and other pesky insects off of you.
Ready to get toxins out of your home practically? Grab my FREE ebook with my favorite DIY all-natural products.
What Essential Oils to Use to Deter Ticks?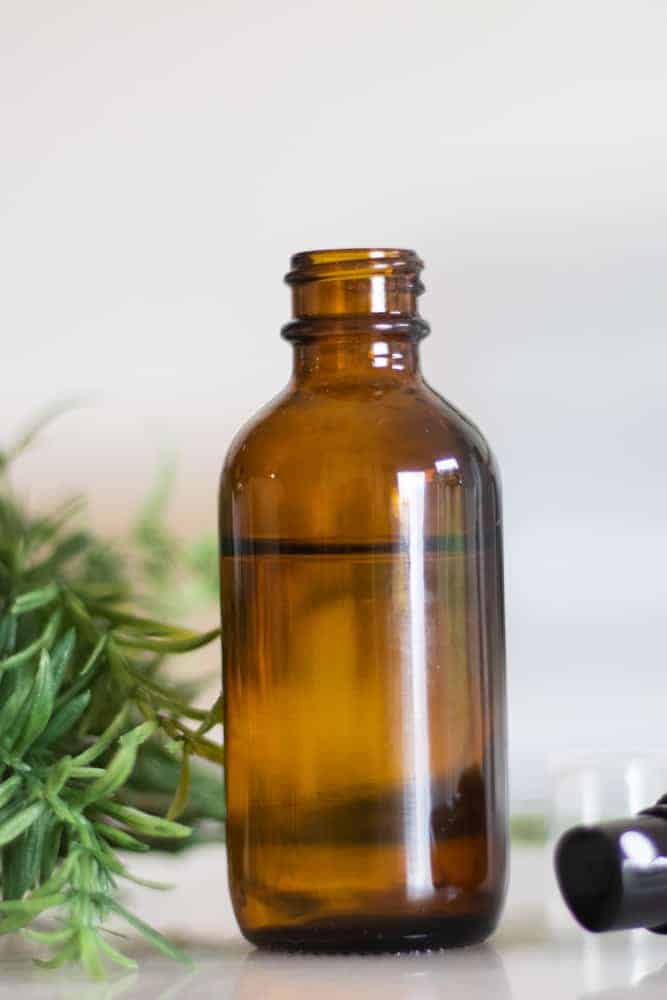 I often get asked what I do about ticks, especially when I am sharing photos and videos of my kids in the woods. Ticks can carry diseases that can transfer to humans when they bite you.
I understand the danger of them and we do the best we can. Keeping my kids inside or out of the woods is nearly impossible and I do love that they love to explore. Cedarwood essential oil works wonders for ticks. Have you ever noticed ticks are less prevalent in woods with cedar trees? They don't like the scent.
This is why you will find cedarwood essential oil in this homemade bug spray. If ticks are a big problem in your area, you can even add an extra drop or two of cedarwood, which I usually do.
During the late spring and early summer, when ticks are the worst, I will soak my dog's collar in a mixture of water and cedarwood every few weeks to help keep the ticks off them too. I do share a lot of information on using essential oils for animals here.
It is important to get ticks off after they bite to reduce the chances of certain diseases. Checking the kids for ticks becomes part of our bedtime routine during tick season.
What Essential Oils to Use to Deter Mosquitos?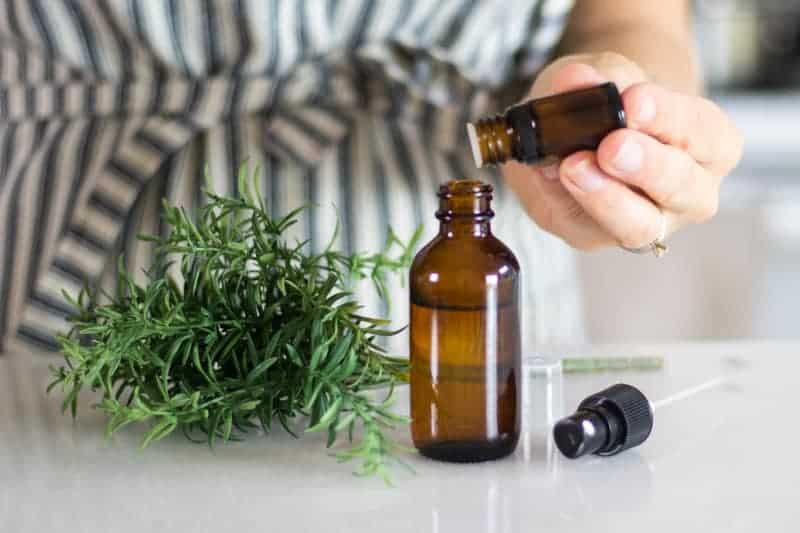 Other than ticks, I think mosquitos are the most annoying part of summer. Are you one of those people that get bit up worse than anyone else? Have you ever noticed that? You are not crazy; mosquitos and ticks prefer certain blood types.
Mosquitos really hate the scent of eucalyptus, peppermint, and lemongrass. Adding those essential oils to your natural bug repellent will help keep those pesky insects away. (full recipe below)
If you live in an area where mosquitoes like to breed, such as near lakes and woods, it can be difficult to stay 100% bite-free. Try this roller bottle for itch relief or anti-itch bug balm to help with the itchiness.
How to Use Essential Oils in Bug Spray for Gnats.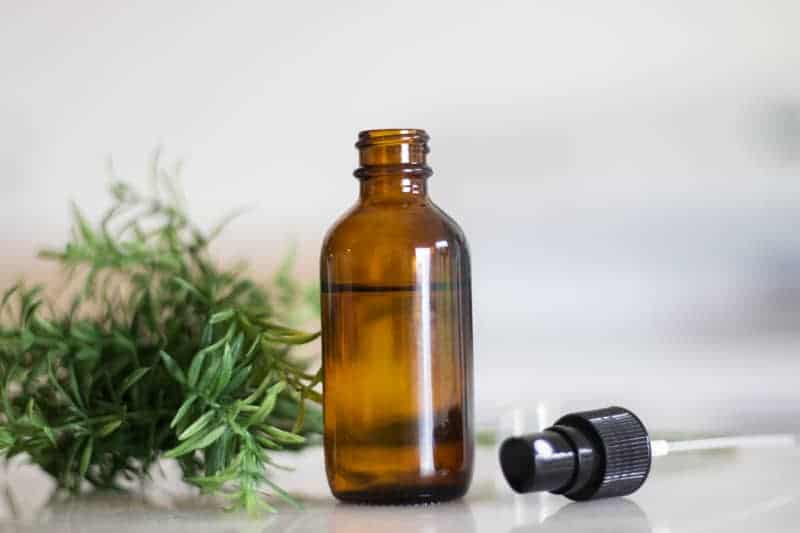 All you need for this DIY gnat insect repellent is essential oils, pure vanilla extract and water.
Making your own insect repellent for gnats is easy and I am happy to say it works just as well as store-bought. We tested this when we had an issue with gnats and chickens.
One summer, we had gnats REALLY bad. Like so bad it took out half our flock of chickens. If you didn't know, gnats like to work their way up chicken's noses and it literally suffocates them. It is so horrible and gross. We learned this lesson the hard way when we came home to a run full of dead hens.
I quickly made this bug spray. We even bought bug spray on amazon specifically for gnats. We used the spray from amazon one time to find out it didn't work near as well as the homemade kind with oils. Now we use it daily during "gnat season," is that a thing?
Essential Oils Bug Repellent for Gnats Recipe:
In a 16 oz glass spray bottle, add 10-15 drops each of citronella, peppermint, and lemongrass essential. Top off with water and shake well. Adding in 1/2 teaspoon of pure vanilla extract to the spray will also help rid yourself of gnats.
Each of the oils in this recipe will work just fine on its own if you don't have all 3 of the essential oils.
Bug Spray With Witch Hazel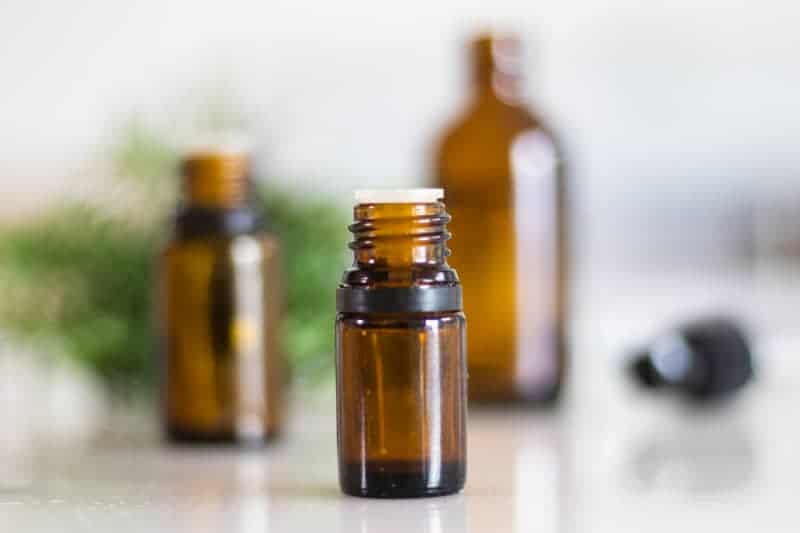 Witch hazel can be made with or without an alcohol-based astringent that is commonly used in homemade repellents. I prefer to use an alcohol-free kind to keep it from drying out my skin. If you plan to use this on surfaces or clothing, then either kind will work just fine.
I am using a mixture of witch hazel and vinegar in my bug spray. Vinegar works well at deterring a lot of different bugs, including ants and spiders. However, fruit flies can be attracted to the vinegar and people often add a little to a bowl in the kitchen and they will fly into it and drown.
If fruit flies are an issue, you can make this spray with just witch hazel. So far, I have noticed it to work best with the witch hazel and vinegar mixture.
HOW TO MAKE ALL-NATURAL BUG AND TICK SPRAY
This post contains affiliate links, which means I make a small commission at no extra cost to you. Get my full disclosure HERE.
This is a great all-around homemade bug spray. If you are trying to target a specific bug, see my recommendations above and simply use those oils recommended.
INGREDIENTS
INSTRUCTIONS
Pour 1/4 cup of witch hazel into your 16 oz spray bottle.
Add 8 drops of each essential oil.
Top off with apple cider vinegar.
Shake and it's ready for use!
HOW TO USE YOUR NATURAL BUG SPRAY?
It is best to use it before the bugs start biting. I leave mine right by the door, so I can spray it on the kids and myself before we go outside. Spray it on any exposed skin (avoiding the face) and on clothing. I use my bug repellent lotion bars for the face and neck.
It is best to reapply every couple of hours while outside. The ingredients are natural and safe for children, but you can just spray it on children's clothing if you feel more comfortable. I personally have 4 little ones and I use this on all of them.
If you have children under age 3, you can dilute it further by cutting the amount of oils in half.
PIN IT FOR LATER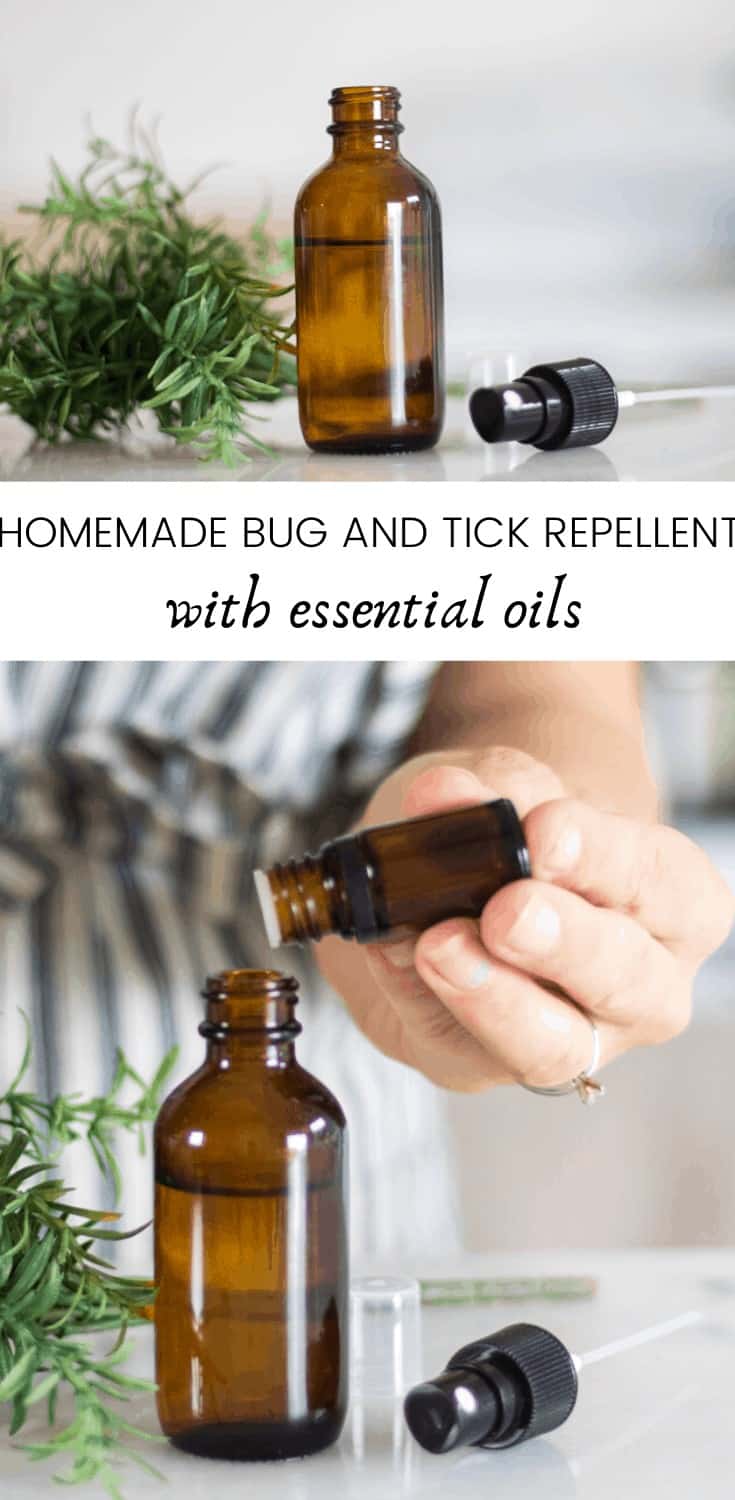 For tips on getting rid of ants in the home, try this Homemade Ant Repellent using Essential Oils.
Bug and Tick Spray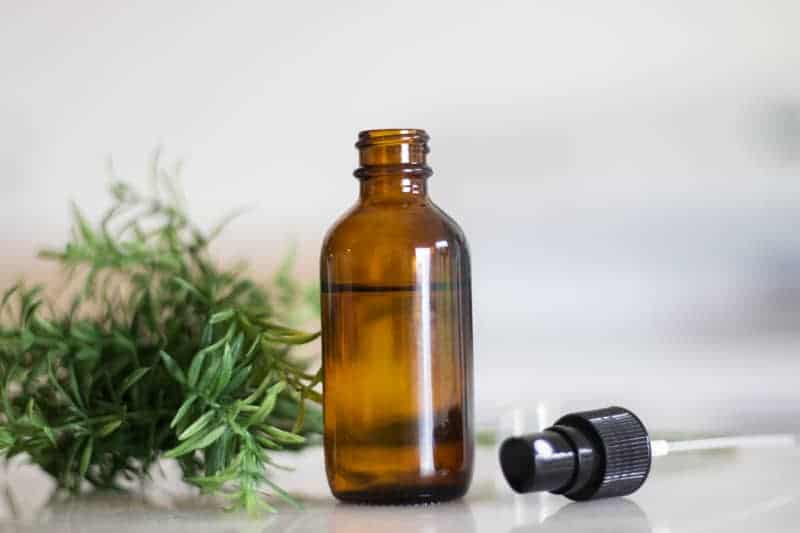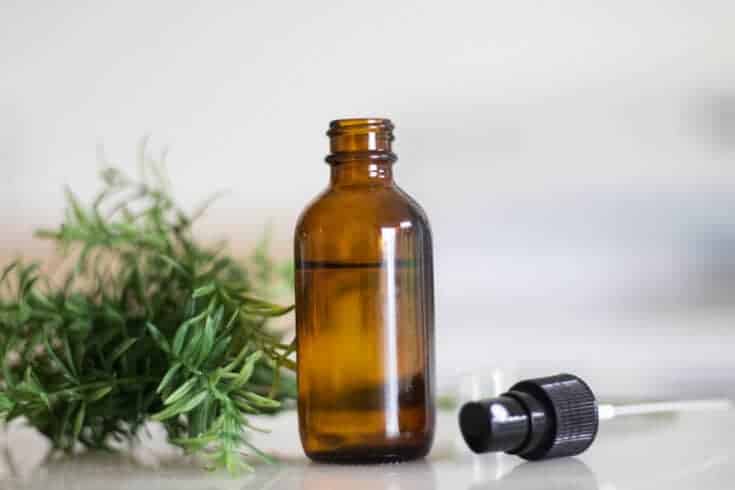 Additional Time
5 minutes
Materials
1/4 cup witch hazel
Apple Cider Vinegar
Eucalyptus essential oil
Cedarwood essential oil
Rosemary essential oil
Tea Tree essential oil
Lemongrass essential oil
Peppermint essential oil
Instructions
Pour 1/4 cup of witch hazel into your spray bottle.
Add 8 drops of each essential oil.
Top off with apple cider vinegar.
Shake and it's ready for use!