Learn how to make an all-natural bug and tick repellant with this simple recipe using essential oils. Safe for all ages, budget-friendly, and works!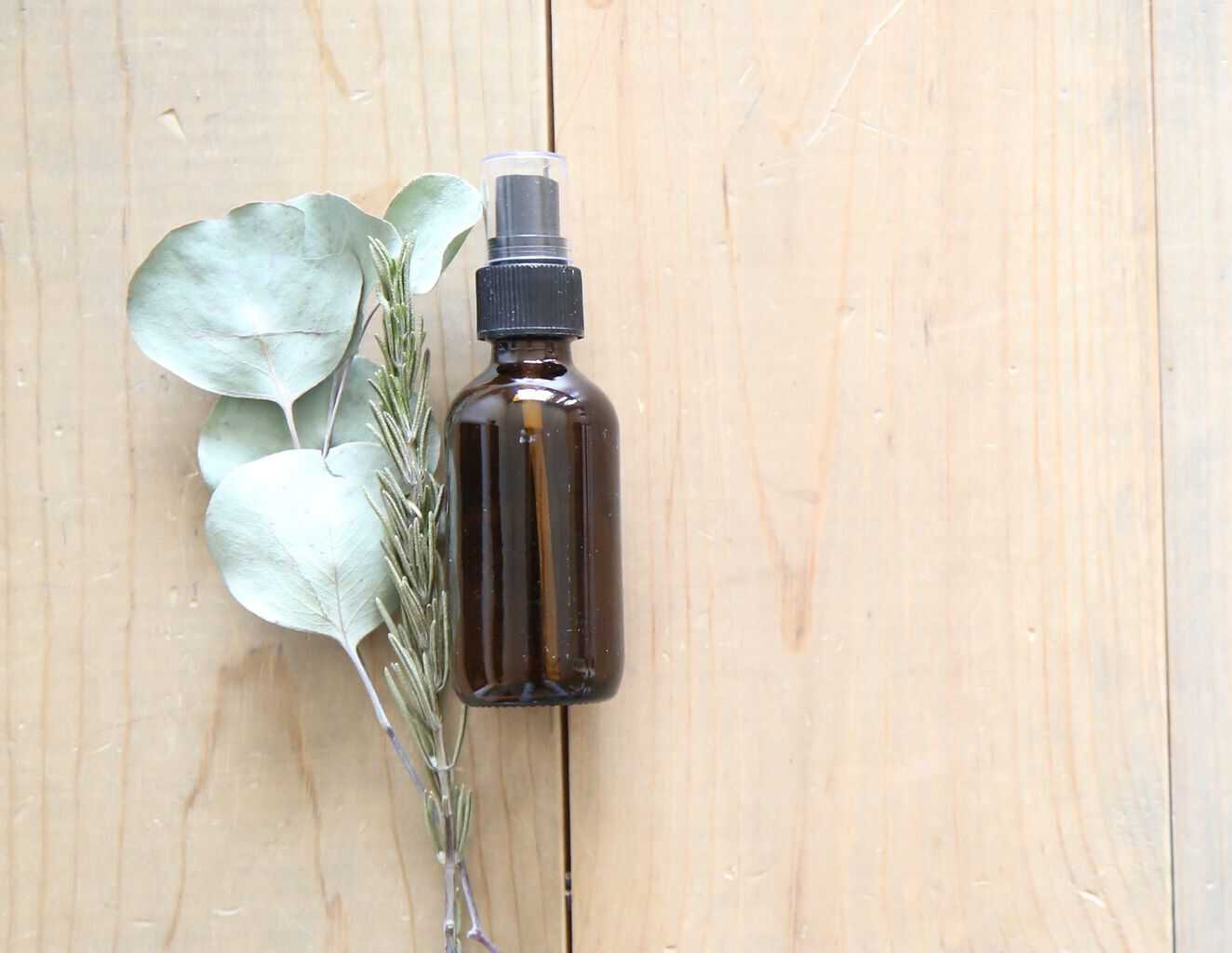 Summer is in the air and I couldn't be more excited! Winter was wayyyyy to longgg for me this year! I love everything about summer; swimming, barbecuing, boating, floating, camping, the beach….everything except for the bugs!
That is one thing I seem to forget about every. single. year. It's all fun except for the bugs!
We live outside in the summer so using bug spray is a must. I hate the ingredients found in conventional bug spray so I ran to my essential oil collection to whip up an all-natural bug spray. It works and I feel good putting it on my skin.
Ready to get toxins out of your home? Grab my FREE ebook with my favorite DIY all-natural products.
ALL NATURAL BUG AND TICK SPRAY VIDEO TUTORIAL
This post contains affiliate links, which means I make a small commission at no extra cost to you. Get my full disclosure HERE.
HOW TO MAKE ALL-NATURAL BUG AND TICK SPRAY
Ingredients
INSTRUCTIONS
Pour 1/4 cup of witch hazel in your spray bottle.
Add 8 drops of each essential oil.
Top off with apple cider vinegar.
Shake and it's ready for use!
HOW TO USE YOUR BUG SPRAY?
It is best to use before the bugs start biting. I leave mine right by the door so I can spray it on the kids and myself before we go outside. Spray it on any skin that is exposed and on clothing.
It is best to reapply every couple of hours while outside. The ingredients are natural and safe for children, but if you feel more comfortable you can just spray it on children's clothing. I personally have 4 little ones and I use this on all of them.
If you have children under age 3 you can dilute it further and only use half of the drops of essential oils.
PIN IT FOR LATER
Follow along with our oily house:
Thanks for stopping by our oily house!