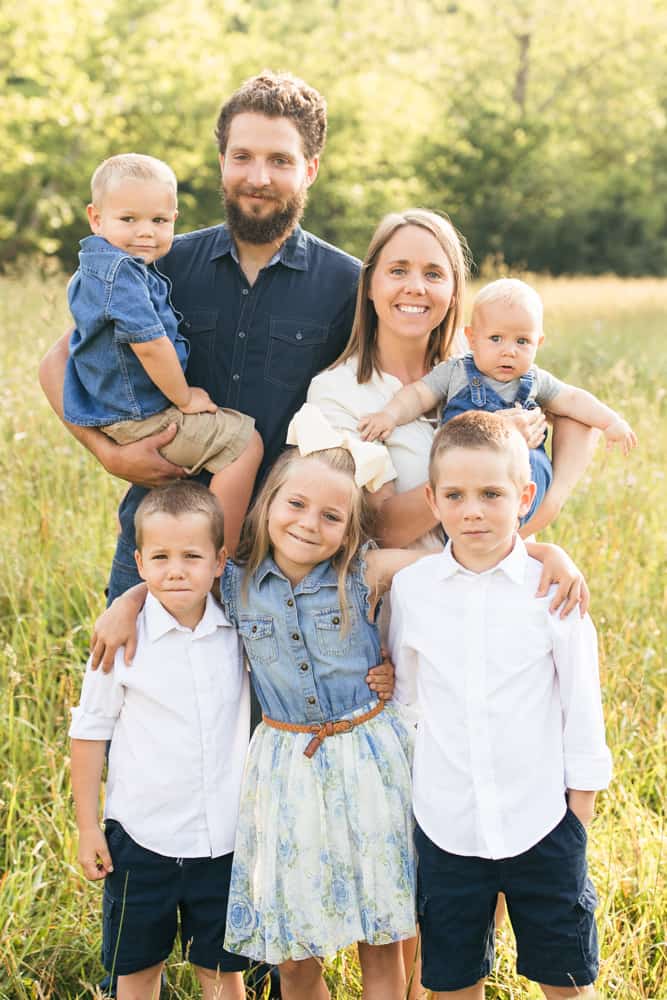 Hi, my name is Laura, and I am a wife and mother with a passion for natural living, essential oils, and all things homemade.
I first learned about essential oils in 2013, and as a new mom looking for a more natural approach to, well, everything, I was instantly hooked!
Essential oils became a huge part of our life and why I began striving to live a more natural, sustainable lifestyle.
Research became a regular part of my day while the kids napped, before bed, in the tub, or any chance I could get. It didn't take long to recognize the number of toxins we are exposed to every day of our lives.
I knew we needed to make a change, so I began taking classes on essential oils and natural living and attending conventions related to the topics! For those first few years, I soaked up as much information as possible.
And so it began, making one DIY at a time, testing, failing and testing again until I would get it right. It all started with a simple laundry soap. I ended up making 5 gallons. That same recipe has been made by hundreds of readers and continues to be a favorite on this site.
Fast forward ten years, and hundreds of published DIYs from natural skin care and hair care products to household cleaners, bath bombs, candles, and makeup; you name it, you will find it listed here!
Our articles have been featured on prominent sites such as msn.com, porch.com, homebnc.com, marieclaire.fr, and The Federalist, as well as appearances in Willow & Sage Magazine.
What you can expect
Our Oily House is a natural living site. We believe that our home is our domain, and we strive to make it so with ourselves and for our readers.
That is why my husband and I make and test every recipe, DIY, and in-home hack! Yes, we have hacks! Take advantage of the search bar at the top to find our latest home hacks.
We aim to incorporate sustainable and eco-friendly ingredients into as many recipes as possible. While we understand that this is not always practical or possible, we make every effort to ensure that the ingredients we use for our recipes are as environmentally conscious as possible.
What can you do to help?
I am so glad you asked! Because this site is meant to enlighten each and every reader, we would love for you to send us your recommendations on what DIY project you would like us to share next.
Don't forget to check the search bar above for results before submitting new content requests!
Tid Bits about me
I am one of 4 girls, and I absolutely love it! I am very close to all my sisters. We all hang out at least once a week.
I am 100% extroverted, and my husband is 100% introverted; we learned how to make this work.
I grew up on 400 acres. We lived on our family's own racetrack and raised elk. I have VERY fond childhood memories.
I have been skydiving. This was before kids, though it was super fun; I would never do it again now that I am a mama!
I love to water ski and snow ski.
I LOVE sushi, and you will find my husband and I at our favorite local sushi joint on all of our date nights. I mean, why fix what isn't broken?!