Reducing toxins in your home just got easier with these quick, DIY recipes and simple swaps. Learn the top 5 tips to reduce toxins in your home, from homemade cleaners to the safest cookware.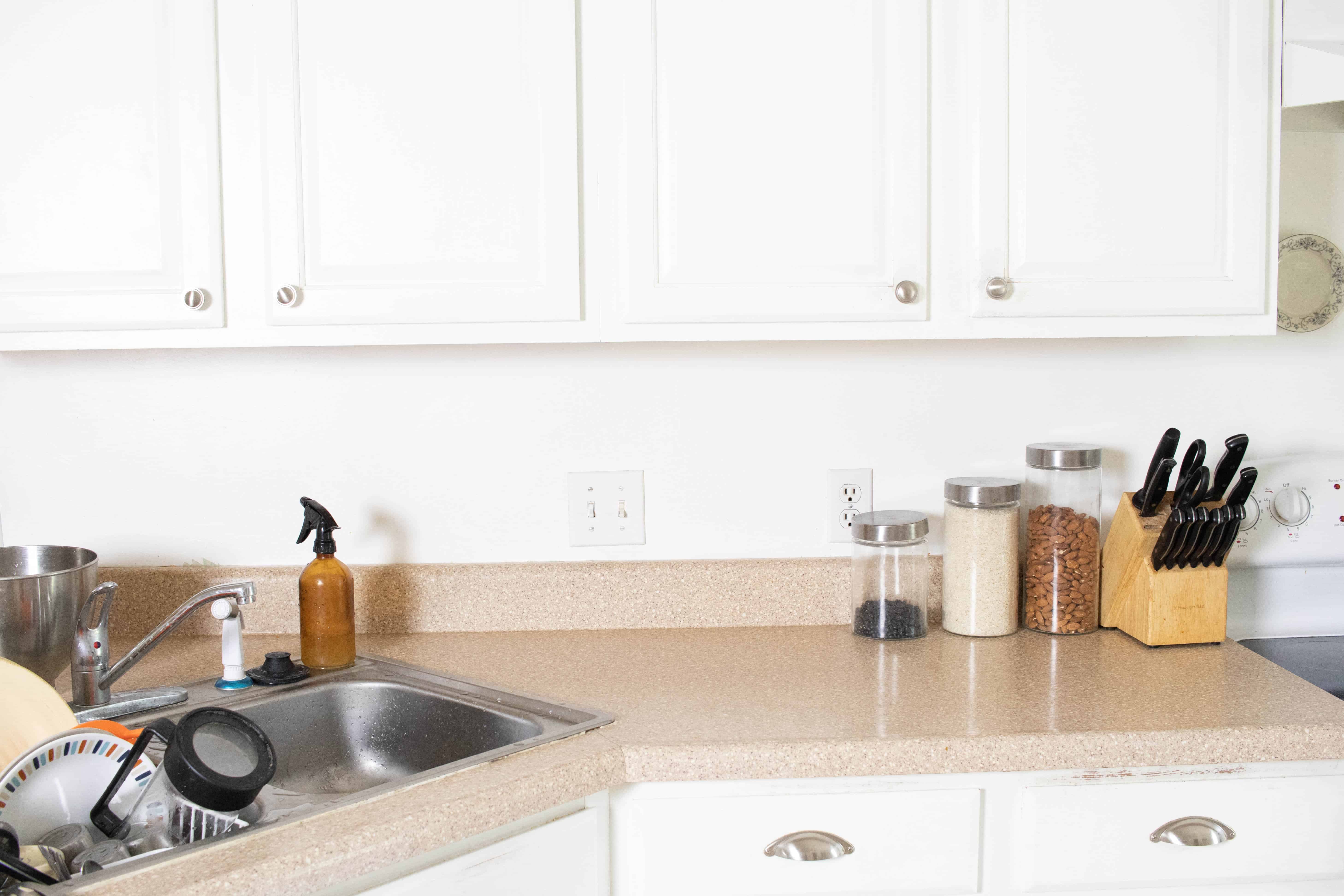 Without being able to control the pollution in the air or the soil in the ground, living 100% toxic-free isn't really possible. However, you can make a conscious effort to reduce toxins in your home.
I am going to share several easy DIY recipes to swap out toxic cleaners, laundry detergents, and even your favorite hair care products. Plus, I will share my favorite toxin-free cookware and the safest food storage containers.
Using conventional sprays, soaps, and cleaners will pollute the air quality in your home and can negatively affect your health. Learn how to get these products out and make your own!
PIN IT FOR LATER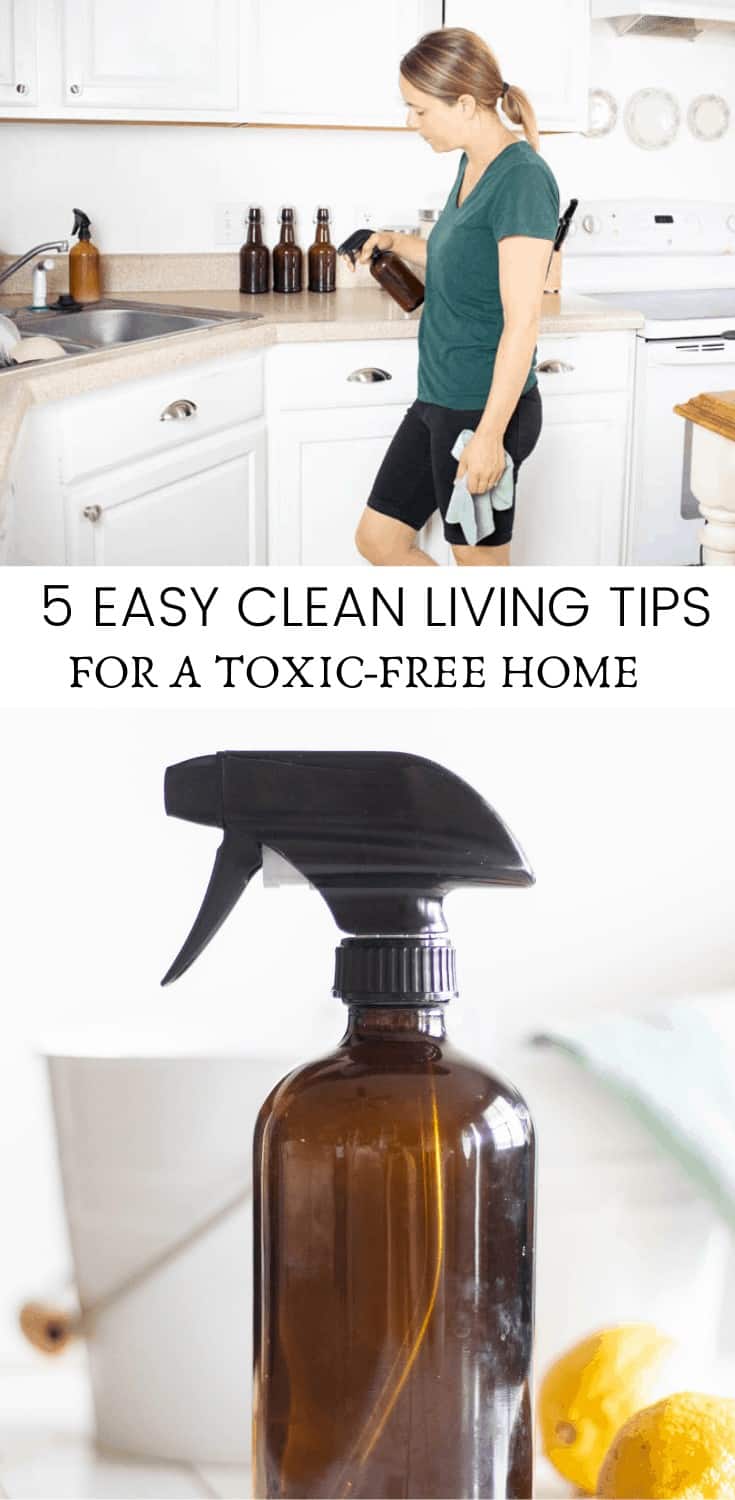 HOW CAN I MAKE MY HOME LESS TOXIC?
This post contains affiliate links, which means I make a small commission at no extra cost to you. Get my full disclosure here.
Start off by going through your home and noting all the things that you use on a daily basis. Statistics show that an average American is exposed to over 100 chemicals and toxins daily.
Think about the makeup you put on, the soap you use to wash your hands, the detergent you wash your clothes with, the dishes you eat out of, and the cookware you cook on. The list goes on!
What if you could swap all of these things out for a more natural option? What if I told you that it would save you money too?
HOW CAN I LIVE TOXIC-FREE?
Like I said earlier, living toxic-free is practically impossible. But you can do a lot to make your home environment much safer and the air quality better for breathing.
Don't let the thought of overhauling your home with homemade products stress you out, don't think that you need to do everything all at once. In fact, my best advice is to do the exact opposite. Start with one thing at a time and slowly check things off your list.
This will make the process stress-free and help you adjust to the changes!
TOP 5 TIPS TO REDUCE TOXINS IN YOUR HOME
#1 DIY HOUSE CLEANERS
The first thing to tackle when it comes to toxic-free living is household cleaners. It should come as no surprise that these are the first up to be overhauled. Most household cleaners contain a large list of ingredients and a fair share of warning labels on the bottles.
Making your own natural cleaning products is easier than you think, and they really work great. With just a few ingredients on hand, you can overhaul your entire cleaning cabinet.
Most of the time, I stick to my all-purpose spray for almost all the cleaning in my home. It is so easy to make and works well on floors, countertops, vanities, and even mirrors.
MORE NATURAL CLEANING RECIPES
Homemade Toilet Cleaning Bombs
#2 HOMEMADE LAUNDRY PRODUCTS
You probably guessed that we would end up in the laundry room. A lot of chemicals are lurking in your detergents, dryer sheets, fabric softeners, and scent boosters.
Making your own laundry products is going to save you a ton of money and be a big step in creating a nontoxic home. These products are tried and true as I am a mama of 4 little kids with dogs, cats, bunnies, and chickens. To say we get dirty around here is an understatement.
I have been making my own laundry soap for close to 8 years and will never go back! Since then, I have experimented with powder and liquid laundry soap, homemade dryer sheets, and scent boosters.
HOMEMADE LAUNDRY PRODUCTS
#3 KITCHEN ESSENTIALS
BEST NON TOXIC COOKWARE
If you cook with non-stick cookware, this tip is going to be for you! Not all non-stick cookware is bad; in fact, there are a lot of safe options to choose from. However, if your cookware is made with Teflon, you may want to consider replacing it.
Teflon is a synthetic chemical that coats most nonstick cookware. When heated, it can start to break down, releasing toxic chemicals into the air, and pieces can get into your food.
Cast iron is my favorite cookware, and I use it for almost all my cooking. They are old fashion but a kitchen must-have, in my opinion. It's heavy-duty, non-stick, and it distributes heat evenly. This cast-iron skillet is a very safe option for cooking and can even leave traces of iron in your food, which is vital to our health.
Another great and safe option is stainless steel.
BEST FOOD STORAGE OPTIONS
I love using glass as much as possible when it comes to food storage. Glass is a much safer option than plastic, especially plastic that contains BPA. My favorite glass storage has locking lids that prevent spilling and helps to extend shelf life.
Using glass is especially important if you plan to heat up leftovers in the storage container.
#4 BEST NATURAL HAIR PRODUCTS
Hair spray, shampoos, conditions, and serums can be full of chemicals. Making your own or buying a natural option can really help to reduce the number of toxins you are exposed to on a daily basis.
I have found that making my own saves me a lot of money!
DIY HAIR CARE RECIPES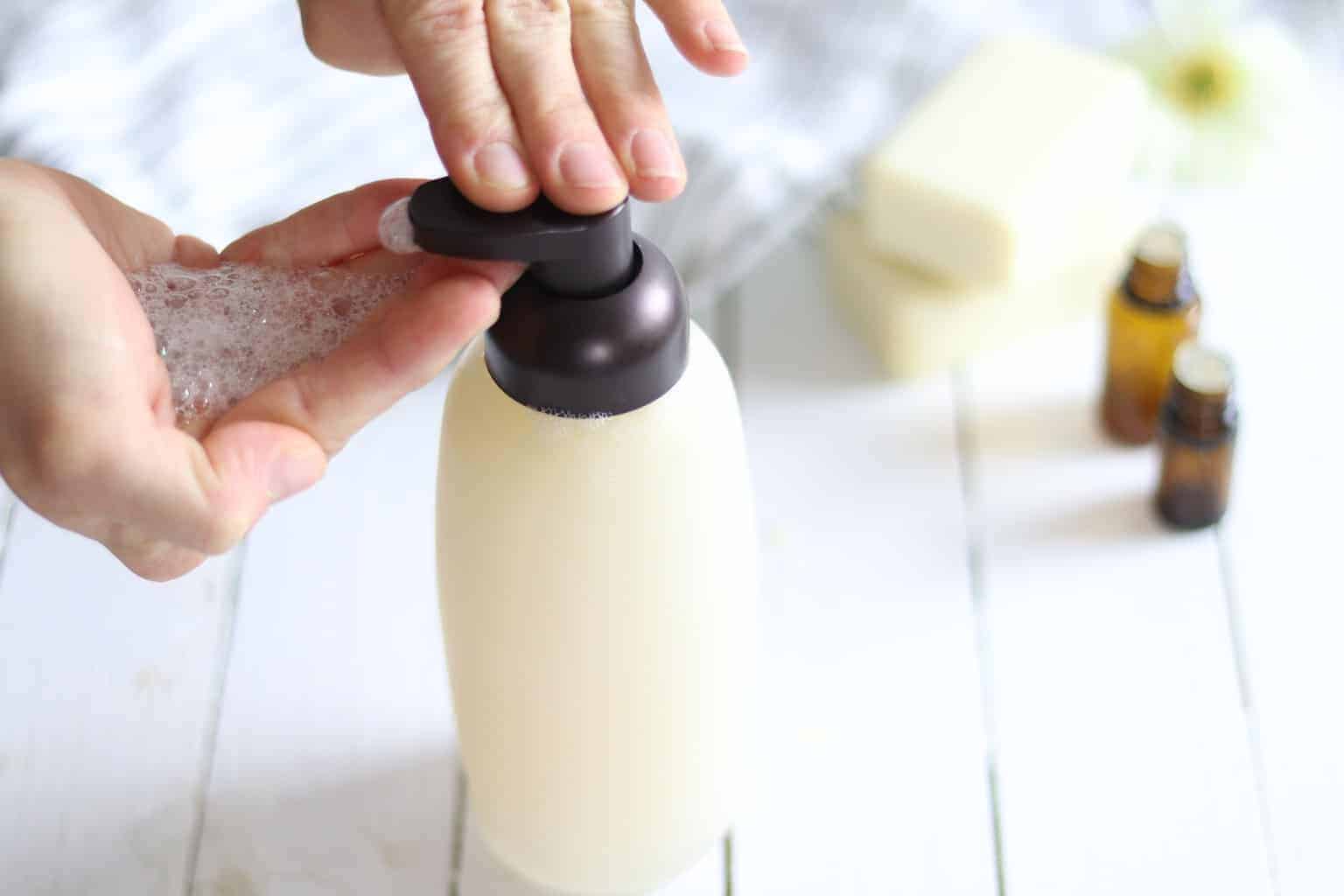 #5 ALL-NATURAL MAKE-UP ROUTINE
I have dabbled in homemade make-up in the past, and I haven't quite found a recipe that I love. It is still a work in progress!
I currently use beauty counter make-up and really love it! Beauty counter is a collection of safer makeup that is made with clean ingredients. I bought the flawless in five kit and really like it. It came with foundation, concealer, brow pencil, mascara, blush, and lip gloss.
Bert's bee makeup is another great option. I found the coverage to be perfect for my skin type, and it was a lot cheaper. I go back and forth between the two.
BERT'S BEE MAKEUP THAT I USE:
WAYS TO CREATE A NONTOXIC HOME
Starting with these 5 tips is a great place to start in getting toxins out of your home. But the list doesn't stop there! Remember to take one thing at a time to avoid stress.
As you tackle one room in your house, move on to the next. You will notice as you get started that a lot of these recipes call for similar ingredients, so pretty soon, you will have everything you need to whip up the next recipe.
Key Takeaways
Cutting out the use of chemicals in your home can reduce stress levels and protect your family from potentially harmful toxins.
And by taking simple steps such as using natural cleaners, choosing organic food, and choosing products without added fragrances can help keep your space chemical-free.
I hope these tips on how to reduce toxins in your home are helpful, and that you can start living a cleaner lifestyle!