Siberian fir essential oil has many benefits for your skin, respiratory system, and overall wellness; with its fresh, crisp scent, Siberian fir essential oil can be diffused to uplift the mood and cleanse the air.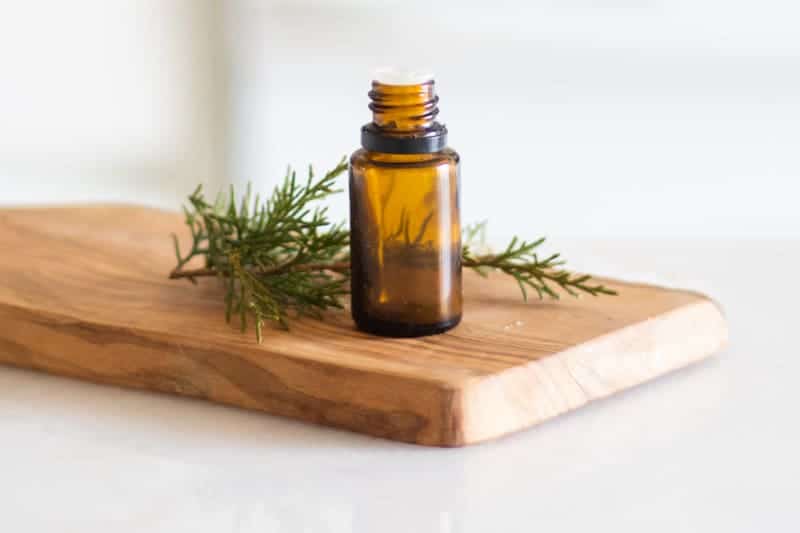 Picking a favorite essential oil is about the same as picking a favorite child. It really is so hard to pick just one! I am partial to all the fir scented oils; they all make it on my list of favorites.
If you come to my house during the winter months, I can almost guarantee Siberian fir will be in my diffuser. It smells like a Christmas tree and is one of my favorite scents.
Other than diffusing, Siberian essential oil can be used topically and internally. Let's discuss all of the benefits of using Siberian fir and how to use it safely.
PIN IT FOR LATER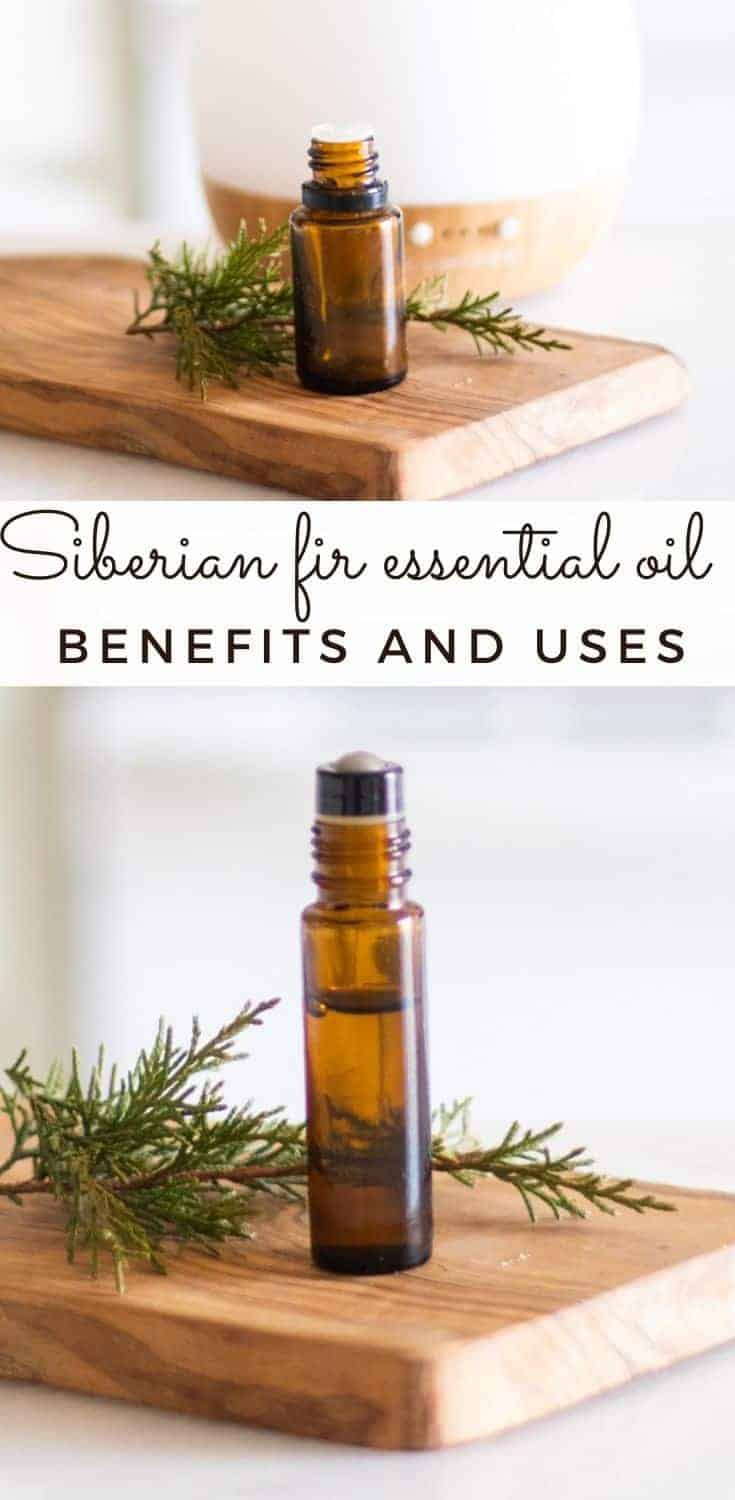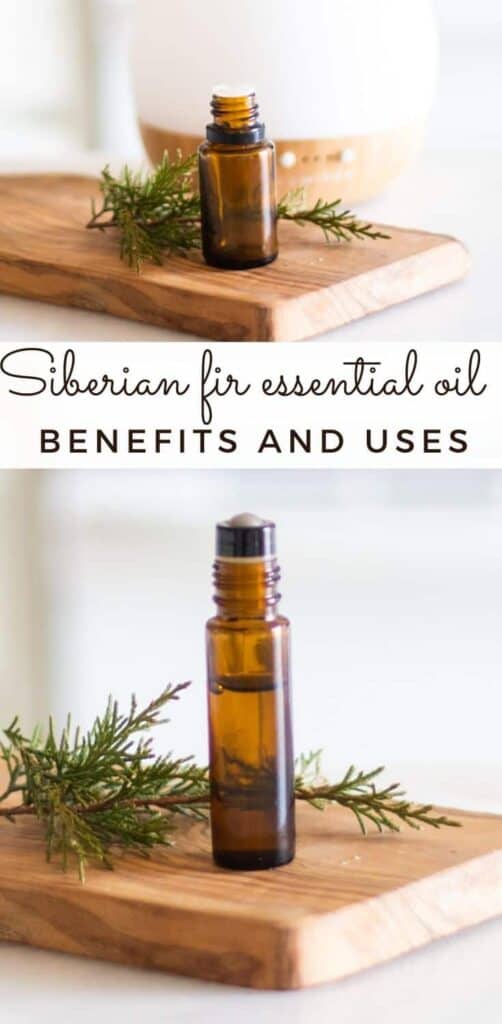 SIBERIAN FIR ESSENTIAL OIL ORIGIN
Siberian fir essential oil comes from the needles and twigs of the Siberian tree. The tree is a very tall tree that is native to Russia and Canada.
The essential oil is steam distilled, and its main constituents include bornyl acetate, a-pinene, and limonene.
WHAT DOES SIBERIAN FIR SMELL LIKE?
Siberian fir has a woodsy and earthy smell. It also is very crisp and fresh. Siberian fir has a warm and cozy aroma.
The best way to describe it is a Christmas tree. When it is in my diffuser, it makes my house smell like a tree farm.
HOW TO USE SIBERIAN FIR ESSENTIAL OIL
Depending on the brand of oil you are using, Siberian fir can be used topically, internally, and aromatically. Be sure to check the label on the Siberian fir bottle you are using for safety warnings and cautions.
AROMATIC USE
The most popular way to use essential oils aromatically is with an essential oil diffuser. You can also use oils aromatically by making a room spray and misting them into the air, putting a couple of drops in the palm of your hand and cuffing them over the nose, or by simply sniffing them straight from the bottle.
Siberian fir can be used aromatically to balance emotions, reduce stress, and uplift the mood. You can diffuse Siberian fir by itself or blend it with other oils.
Siberian fir blends well with other woodsy oils or citrus oils.
SIBERIAN FIR DIFFUSER BLENDS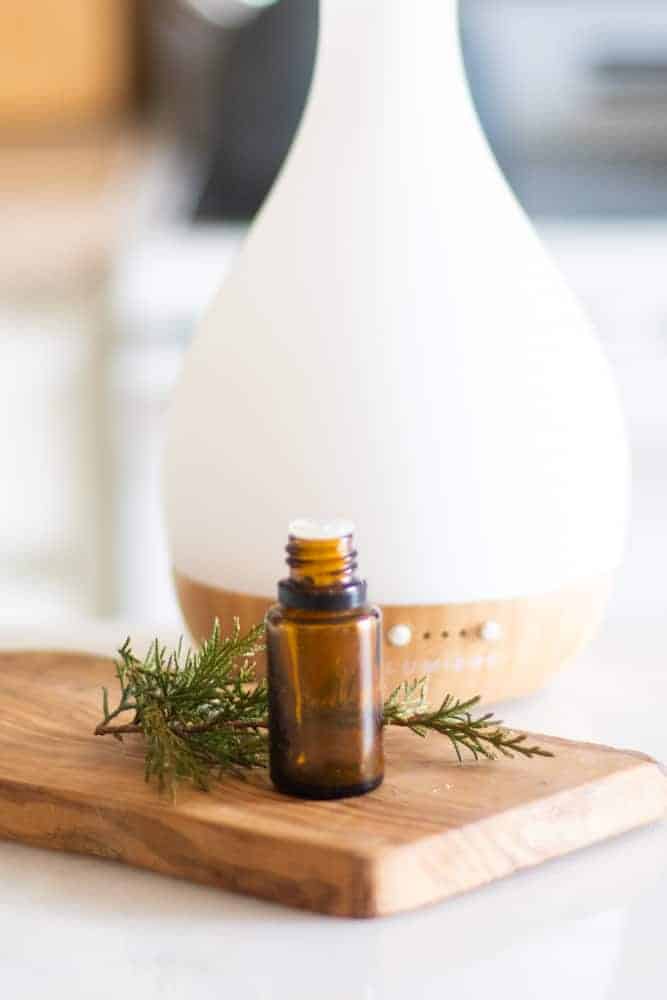 REDUCE STRESS
4 drops Siberian Fir
2 drops lavender
UPLIFT
2 drops Siberian fir
2 drops bergamot
2 drops lime
BRAIN FOG
2 drops Siberian fir
2 drops Rosemary
2 drops peppermint
CHRISTMAS BLEND
3 drops Siberian fir
2 drops cypress
1 drop wild orange
Don't have a diffuser? Get one HERE.
TOPICAL USE
Siberian fir can be used topically on the skin if diluted first. You can make a 10 mL roller bottle with 15-20 drops of essential oil and fill the rest of the bottle with a carrier oil for proper dilution.
Siberian fir has great properties for the skin and can help reduce signs of skin imperfections and improve skin irritations. Fir oils can help to improve blood circulation when used topically
The best places to apply Siberian essential oil is to the bottom of the feet, on the pulse points, or to the area of concern. Be sure to avoid eyes, ears, and nose.
If you experience a skin sensitivity, apply a carrier oil to the area as soon as possible. Do not use water to remove the oil as it will only cause it to burn more. It is always best to test any oil on a small area of skin, such as on the foot, to check for possible problems.
SIBERIAN FIR ROLLER BOTTLE RECIPES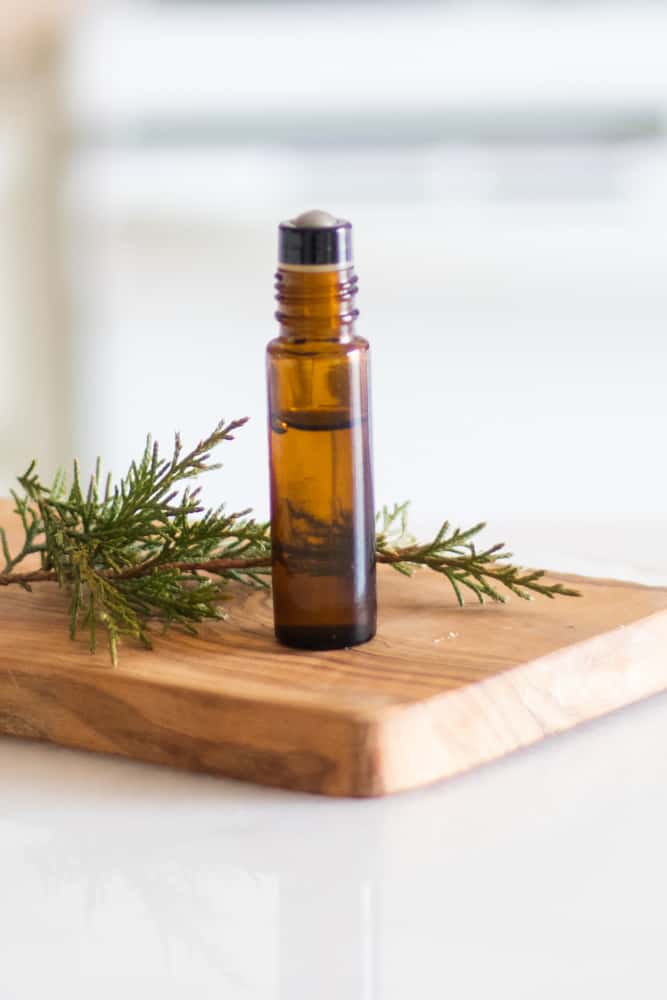 This post contains affiliate links, which means I make a small commission at no extra cost to you. Get my full disclosure HERE.
CLEAR SKIN
5 drops Siberian fir
5 drops lavender
5 drops frankincense
5 drops tea tree
Add essential oils to a 10mL roller bottle and top off with a carrier oil. Apply to pulse points as needed.
EMOTIONAL BALANCE
10 drops Siberian fir
5 drops lavender
5 drops bergamot
Add essential oils to a 10mL roller bottle and top off with a carrier oil. Apply to pulse points as needed.
POOR CIRCULATION
10 drops cypress
5 drops Siberian fir
5 drops frankincense
Add essential oils to a 10mL roller bottle and top off with a carrier oil. Apply to pulse points as needed.
INTERNAL USE
Some essential oils can be taken internally, but it is important to know how to do it correctly before doing so. Not all essential oils are created equally, so be sure to read your labels before using any essential oil internally.
If you have an oil that is safe for internal use, you can take it internally in a couple of different ways.
Add one drop to 4 ounces of water
Put a drop in an empty vegetable capsule
Add one drop to one tablespoon of honey or applesauce
BENEFITS OF SIBERIAN FIR ESSENTIAL OIL
Siberian fir is not a well-known oil, but it is definitely one you will want to have on hand. It has so many great benefits for your overall wellness and emotions.
Reduce muscle and joint discomfort when used topically
Improve digestive function
Help with respiratory issues
Reduce skin blemishes and irritations
Reduce stress and anxious feelings
Calms the nervous system
Produces relaxing and calming feelings
Improve sleep
Helps with focus and reduces brain fog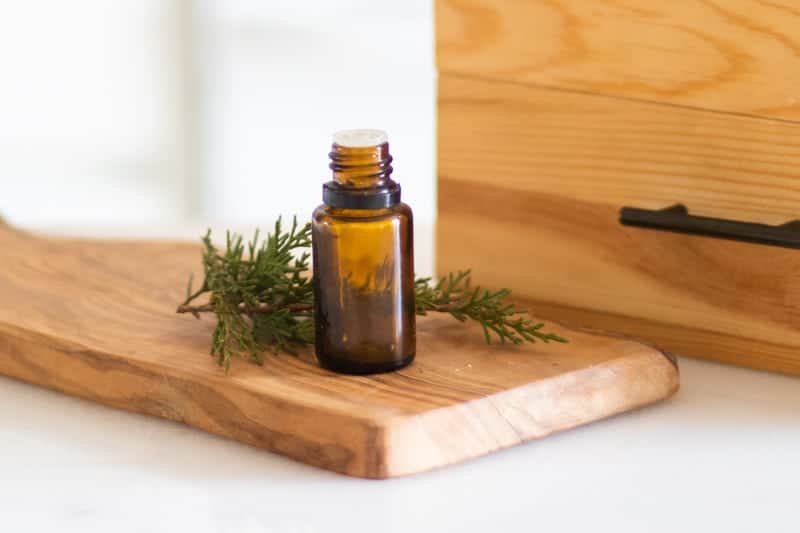 WHAT IS THE DIFFERENCE BETWEEN THE FIR OILS?
You will notice that there are several fir oils. The most common are Siberian fir, white fir, and Douglas fir. All three of them smell very differently, but they do have many similarities too.
Douglas fir has a sweeter smell and white fir has a richer smell. All three have a woodsy and earthy aroma.
SIBERIAN FIR SUBSTITUTION
If you don't have Siberian fir but have a diffuser blend calling for it, you can substitute it for other similar smelling oils.
Cypress, spruce, or other fir oils can be used to make a similar scent.
MORE ESSENTIAL OIL HIGHLIGHTS YOU MAY ENJOY