Essential oils are very concentrated, and when used topically, should almost always be diluted in a carrier. Below are the 10 best carrier oils for essential oils.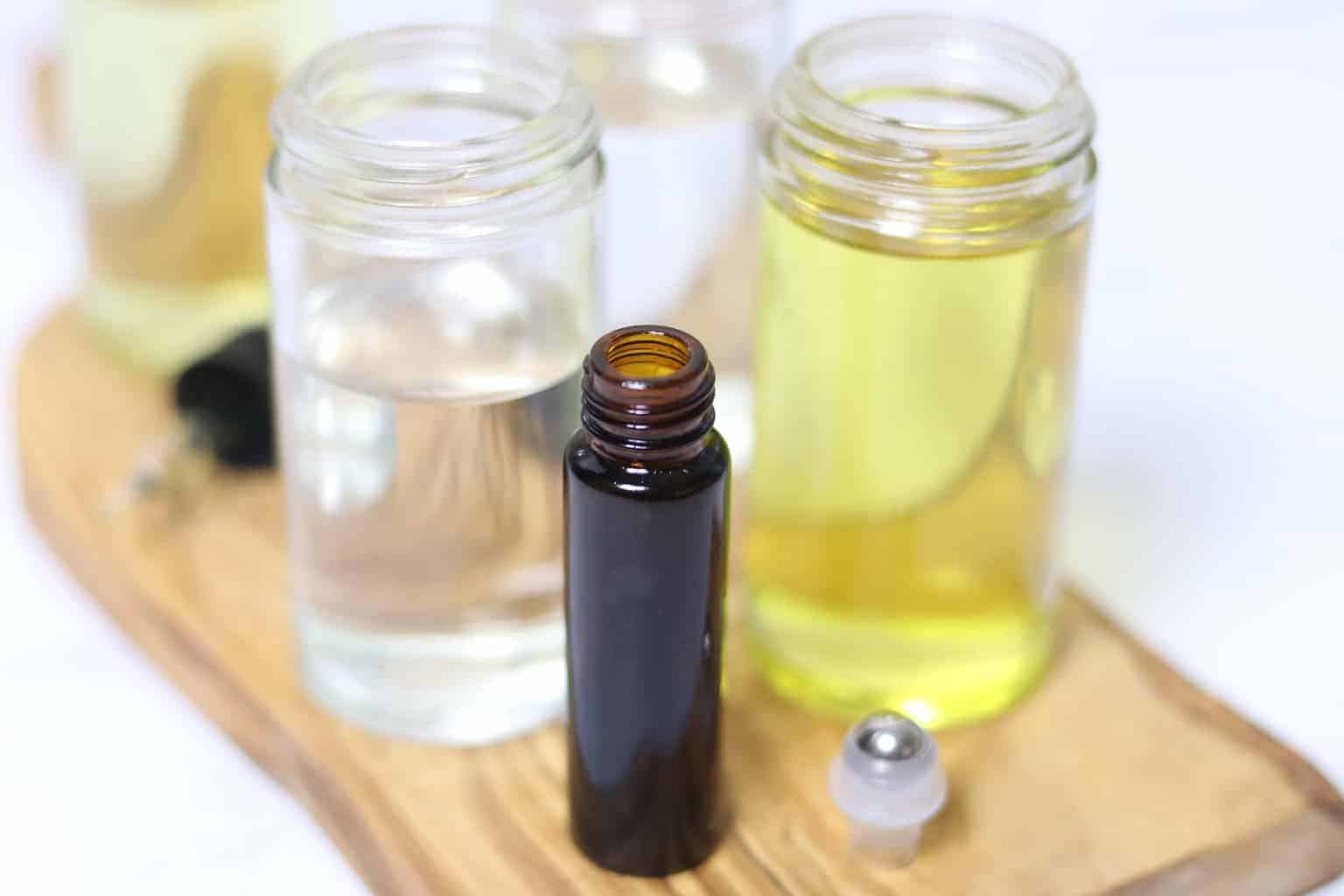 Essential oils are natural aromatic compounds found in the leaves, flowers, stems, roots, bark, resin, seeds of plants, or from the peel of a fruit. They can be used to benefit skin, mood, health, flavor, and beauty. They are either steam distilled or cold-pressed from the source. When appropriately extracted, they become extremely potent. This means a little essential oil can go a long way.
Just to paint the picture for you, one drop of peppermint essential oil is equivalent to 28 cups of peppermint tea. As you can see, essential oils are far more powerful than any herb. Because of this, it is important to use caution when applying the oils onto the skin.
I always suggest diluting essential oils, especially if you are using them on a child or someone with sensitive skin. The best way to dilute them is with a carrier oil. Let's discuss the top 10 best carrier oil options and their benefits.
Grab my free essential oil E-BOOK all about the top 10 oils to get started with.
Get my free essential oil class for more education.
This post contains affiliate links, which means I make a small commission at no extra cost to you. Get my full disclosure HERE.
TOP 10 BEST CARRIER OILS FOR ESSENTIAL OILS
1. FRACTIONATED COCONUT OIL
2. JOJOBA OIL
3. SWEET ALMOND OIL
4. OLIVE OIL
5. COCONUT OIL
6. AVOCADO OIL
7. GRAPESEED OIL
8. ROSEHIP OIL
9. HEMP SEED OIL
10. FLAXSEED OIL
HOW TO USE CARRIER OILS WITH ESSENTIAL OILS
Some essential oils are very hot and should never be applied directly to the skin. Other oils are OK to apply directly on the skin; these are known as neat oils. However, I always suggest diluting if you are unsure. Diluting essential oils in a carrier oil does not make the oil less effective. The carrier oil will actually help it to penetrate the skin even quicker.
You can make a roller bottle to dilute essential oils with a carrier oil. Simply add the essential oils first and then top off with a carrier oil. When making a roller bottle for an adult, I suggest 15-30 drops of essential oil in a 10mL roller bottle and 5-15 for a child. Learn more about making roller bottles for kids in this post.
If you aren't making a roller bottle, you can dilute 10-30 drops of essential oil in 1/4 cup carrier oil and apply like lotion.
CHECK OUT THESE POSTS FOR MORE EFFECTIVE WAYS TO USE CARRIER OILS
TOP 5 MUST-HAVE ROLLER BALL BLENDS
PIN IT FOR LATER
Follow along with our oily house:
Thanks for stopping by our oily house!