What are the best carrier oils for essential oils, and when should we use them? Because essential oils are incredibly concentrated, they should almost always be diluted in a carrier oil, specifically when used topically.
Below you'll find my favorite carrier oils, where to find them, and how to use them with essential oils.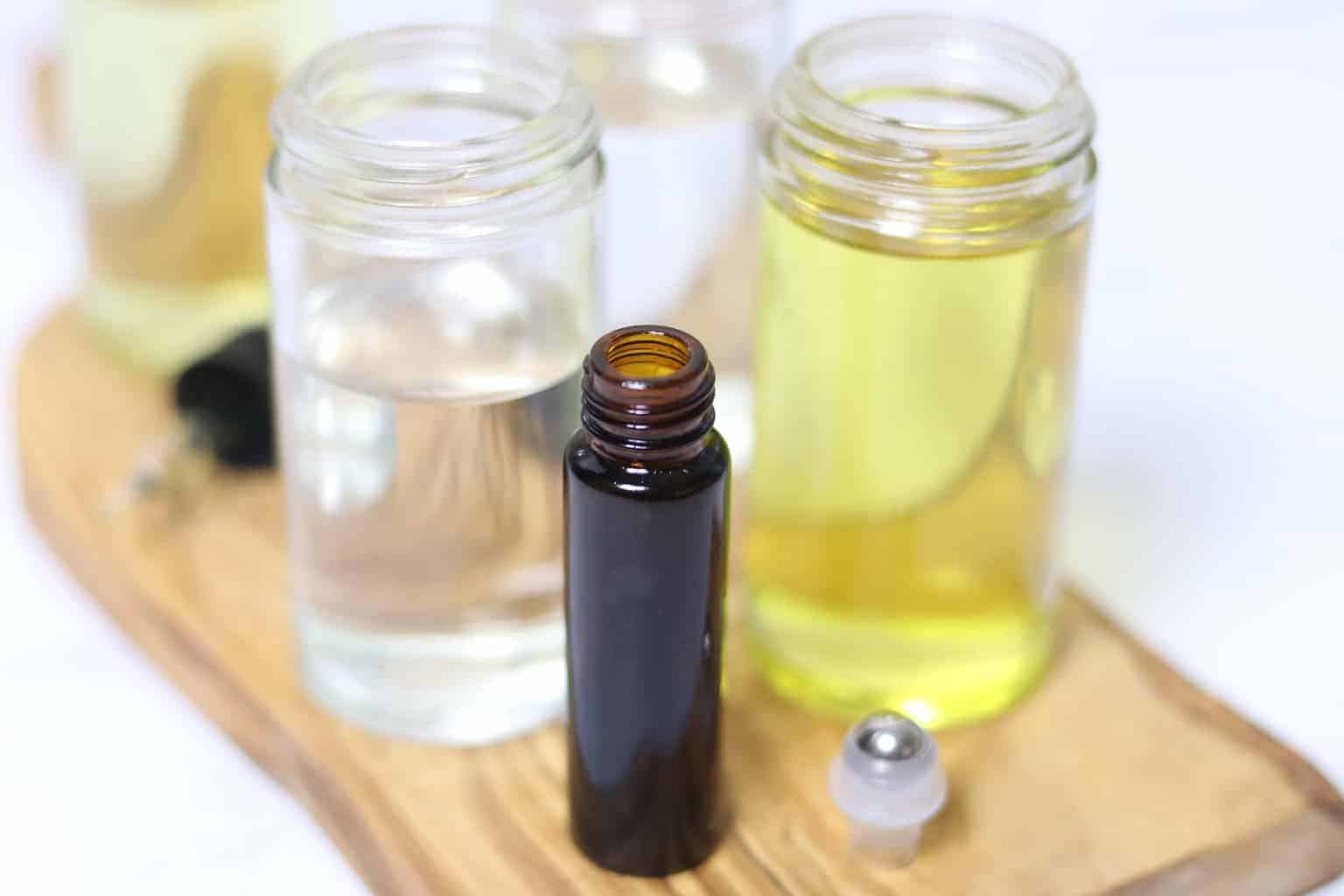 Before we begin learning about carrier oils, it is important to understand a little about what they "carry;" essential oils.
Essential oils are natural aromatic compounds found in leaves, flowers, stems, roots, bark, resin, seeds of plants, or from the peel of a fruit.
They can be used to benefit skin, mood, health, flavor, and beauty. The oils are either steam distilled or cold-pressed from the source.
When appropriately extracted, they become EXTREMELY potent. And not to sound redundant, but it's essential to understand; a little goes a LONG WAY with essential oils.
Let's paint a picture to put it into perspective; one drop of pure peppermint essential oil is equivalent to 28 cups of peppermint tea.
As you can see, essential oils are far more powerful than any herb. Because of this, it is important to use caution when applying the oils onto the skin.
You'll find that I almost always recommend diluting essential oils, especially if you are using them on a child or someone with sensitive skin.
The best way to dilute them is with a carrier oil, so without further delay, let's see how to use carrier oils.
What is a carrier oil?
A carrier oil is generally a vegetable-based oil used in beauty, skin care, hair care products, and to dilute essential oils.
Diluting oils in carrier oils does indeed make them less potent but by no means less effective. The purpose of carrier oils is to "carry the oils onto the skin," and aid in driving the oils into the skin.
This post contains affiliate links, which means I make a small commission at no extra cost to you. Get my full disclosure HERE.
Carrier oil vs essential oil
By now, you probably know that a carrier oil is different than an essential oil but that they work together to become more effective.
Carrier Oils have little to no scent depending on the specific oil; they are easily dissolvable, gently absorb into the skin, and unlike essential oils, they do have a shelf life, though generally, it's a pretty long shelf life.
Essential Oils, on the other hand, are quite volatile. Easily affected by heat, sunlight, and oxygen, all of which can affect the potency of the oils. Learn how long essential oils last here.
Carrier oil shelf life
This largely depends on the oil. Carrier oils can last anywhere from 12 months, like sweet almond oil, to the stable fractionated coconut oil, which has an indefinite shelf life. Refer to the back of the carrier oil bottle for the expiration date.
What is the best carrier oil to mix with essential oils
Mixing essential oils with carrier oils is a must in nearly every situation, with the exception of diffusers. There are a number of exceptional carrier oils that blend well with essential oils.
The one that stands out to me is fractionated coconut oil. FCO is odorless, absorbs very well, can be purchased just about anywhere, and has plenty of hydrating benefits for the skin.
TOP 10 BEST CARRIER OILS FOR ESSENTIAL OILS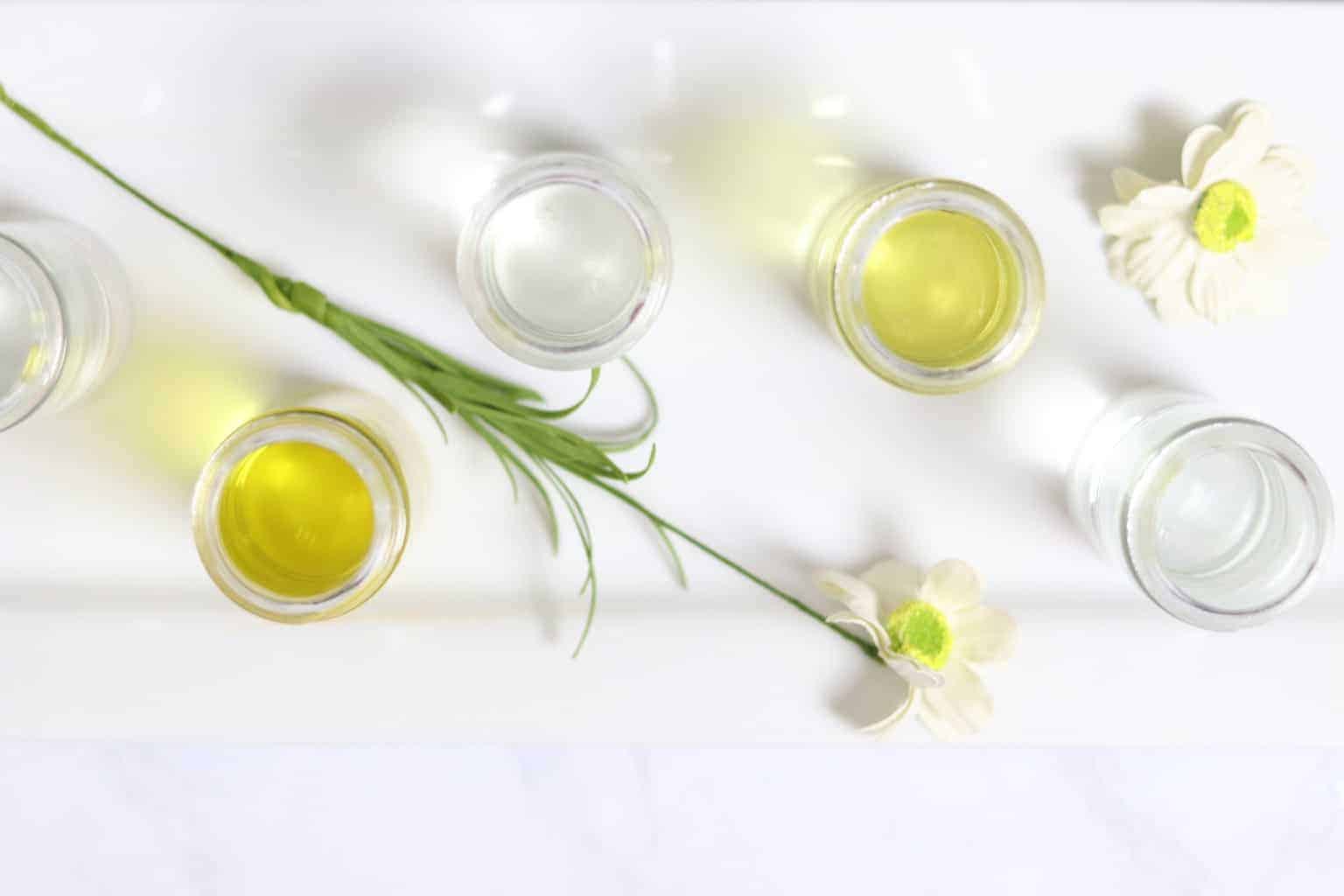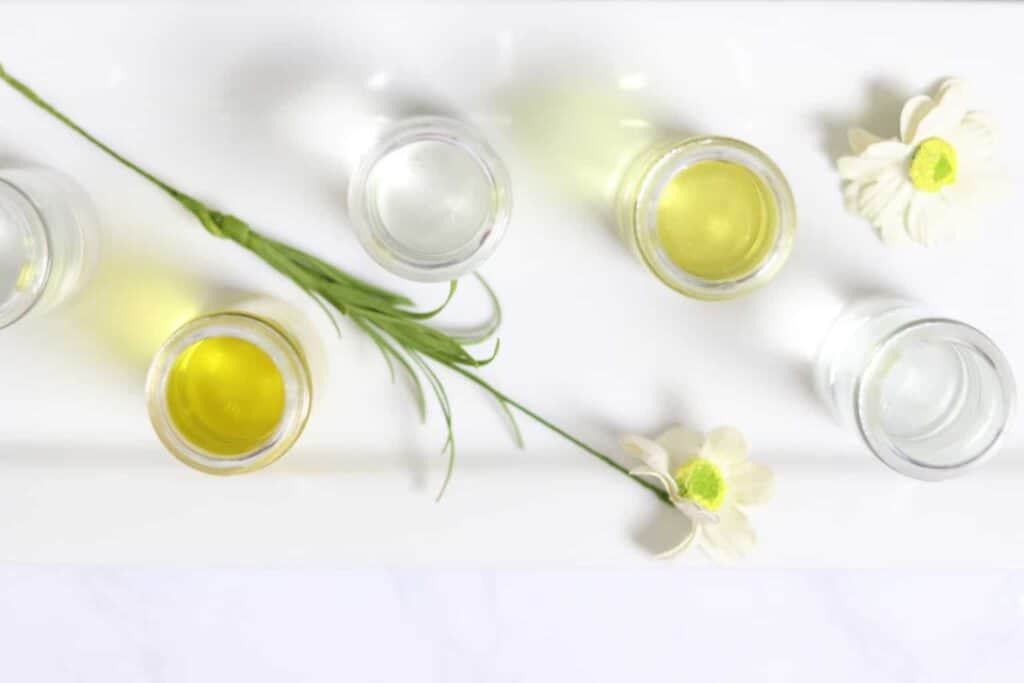 1. FRACTIONATED COCONUT OIL
2. JOJOBA OIL
3. SWEET ALMOND OIL
4. OLIVE OIL
5. COCONUT OIL
6. AVOCADO OIL
7. GRAPESEED OIL
8. ROSEHIP OIL
9. HEMP SEED OIL
10. FLAXSEED OIL
Want to Learn More About Essential Oils?
Take my free masterclass, where you'll learn everything you need to know about oils!
While you are at it, get my free E-BOOK, on how to get started with the top 10 essential oils.
HOW TO USE CARRIER OILS WITH ESSENTIAL OILS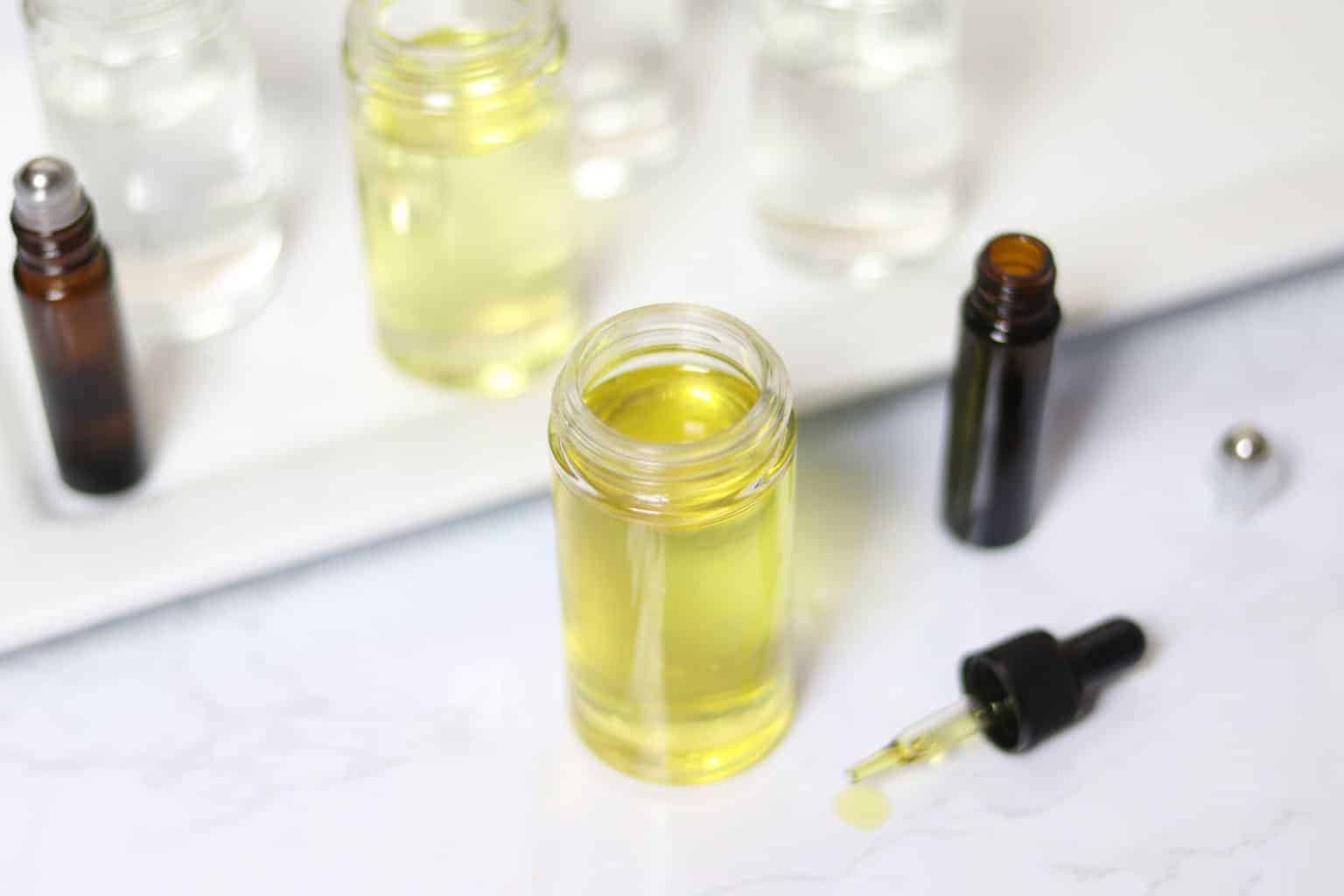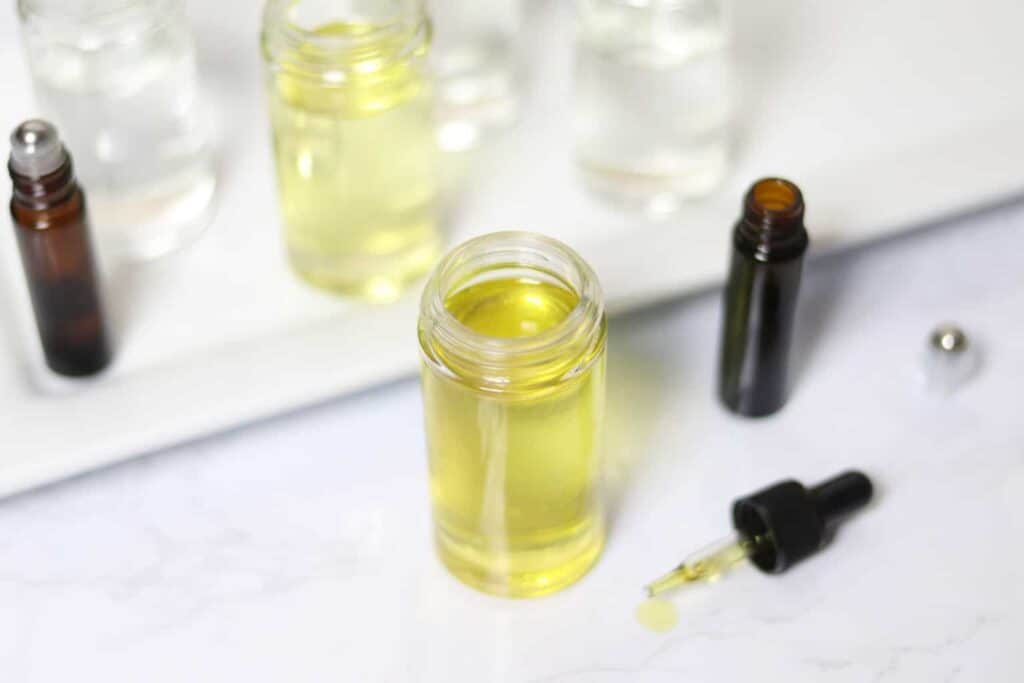 Carrier oils are used with essential oils to allow for easier and more effective application to the body. Most often used in the way of roller bottles, lotions, creams, body oils, ointments, shampoos and conditioners.
Some essential oils are labeled "hot," meaning they should never be applied directly to the skin.
Oils known as "neat" oils are considered OK to apply directly on the skin; however, I always suggest diluting, especially if you are unsure or have not used essential oils before.
Diluting essential oils in a carrier oil does not make the oil less effective. On the contrary, the carrier oil will, in fact, help it to penetrate the skin even quicker and more effectively.
Using carrier oils
Use carrier oils for the skin by making a roller bottle or lotion. Dilute 15-30 drops of oil in a 10 mL roller bottle topping off with a carrier oil of choice.
To make a lotion for the skin, dilute up to 15 drops of essential oils in 1 container of lotion (approximately 1 cup of lotion).
These amounts are for adults only. Refer to my roller bottles for kids post on proper dilution for kids.
Carrier oils for hair include fractionated coconut oil, sweet almond oil and jojoba oil. Use any of these oils when making hair shampoo, beard shampoo, or conditioner.
Best carrier oils for face include fractionated coconut oil and jojoba oil. Both of these oils will not clog pores, are gentle on sensitive skin, and do not leave any residue.
Putting carrier oils to use:
Benefits and uses of Argan oil
PIN IT FOR LATER