This natural oil which stems from North America has long been a favorite of mine as a simple, nourishing moisturizer for my skin and hair.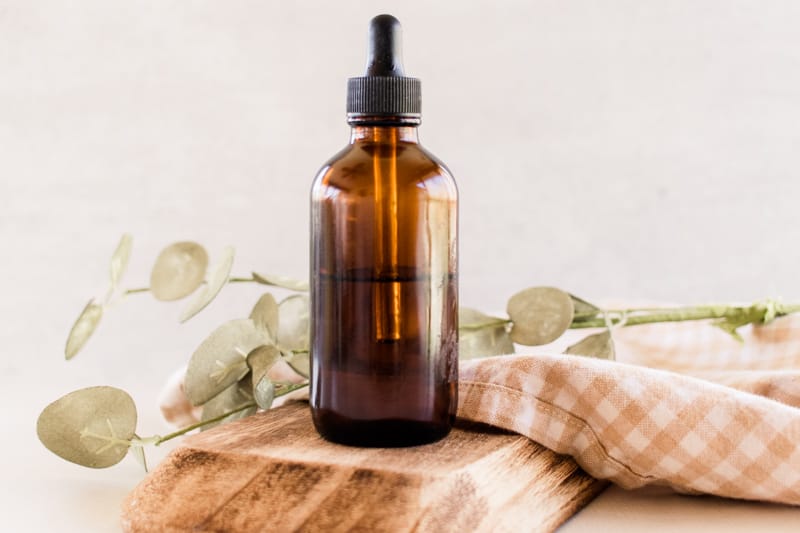 Jojoba oil derives from the fruit – the nut of the plant, which grows profusely in dry, arid conditions, such as deserts and gravel.
You may wonder, is Jojoba oil sustainable?
Yes, it is, on the whole, requiring very little water to grow. It's pure and clean, straight from the ground, and needs very little input to grow.
Jojoba oil is often added to hair and skin products as a luxury item, contributing much-needed hydration to dry, aging, or irritated skin.
You can use it directly on your skin and hair straight from the bottle or mix it with essential oils to add delicious natural fragrances.
Is jojoba oil comedogenic?
Jojoba oil is commonly considered non-comedogenic, meaning it typically does not clog pores. However, it's important to note that individual skin types may react differently to oils, so results may vary.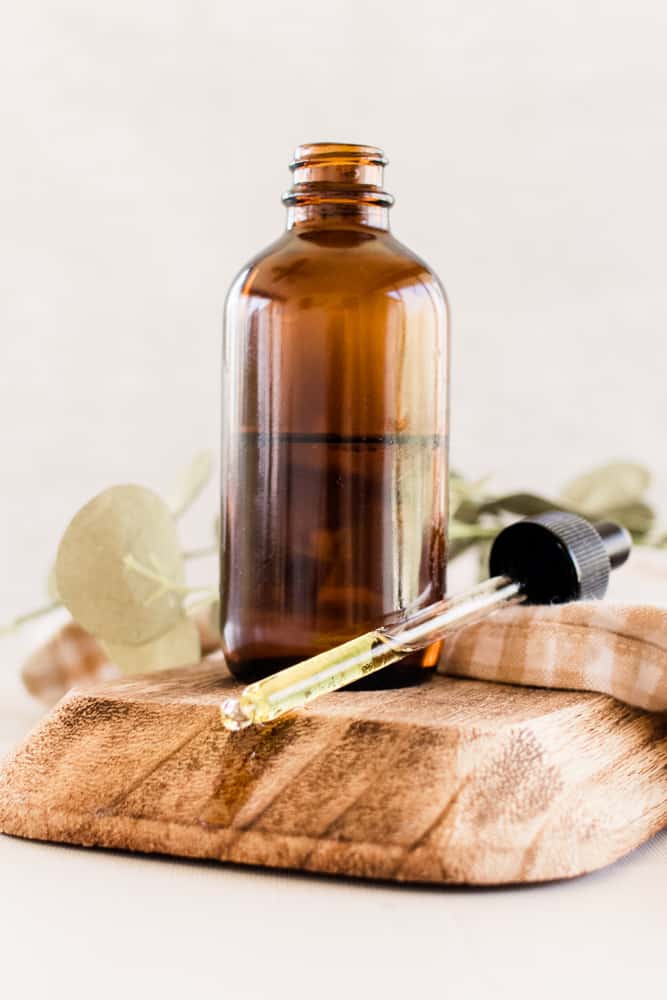 Jojoba oil uses
Jojoba oil packs a punch when it comes to its nutrient value.
It's full of antioxidants and antibacterial properties, plus fatty acids and vitamins, which contribute to enhanced skin beauty and hair health.
The great thing, too, is it's suitable for every skin type and is particularly beneficial for dry and aging skin.
Interestingly, the oil of the Jojoba is actually a wax ester.
This means it has a similar pattern to our own skin sebum, penetrates deeper, and moisturizes better than products that stay on the skin's surface.
Its uses are wide and varied, being great as a hair moisturizer after stepping out of the shower and also as a skin oil or bath soak.
Feel free to add some of your favorite essential oils directly to jojoba oil to leave a sweet-smelling scent on your skin – it's a great carrier oil.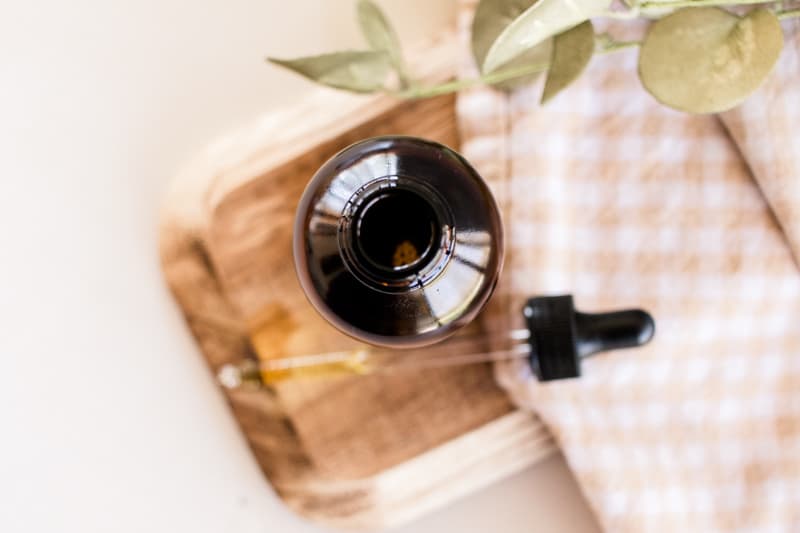 This post contains affiliate links, which means I make a small commission at no extra cost to you. Get my full disclosure HERE.
Pure Jojoba oil
Due to its purity, you can even use Jojoba oil on cuts and wounds, thanks to its antibacterial properties. It helps speed up the healing process and prevent scarring.
It could be used in place or in addition to a night cream as a serum before applying moisturizer and in bathwater as a pure, cleansing soak.
Why not add some rose petals and Epsom salts to create a relaxing spa experience?
Just a word of advice when buying Jojoba oil. Due to its popularity, there are lots of products that take shortcuts and which may not be the real thing.
So ensure you get 100% organic Jojoba oil at all times.
Please don't be tempted by a cheaper option – it's undoubtedly mixed with other elements and watered down.
In the next section, I'll explain how to use Jojoba oil for maximum health and beauty benefits for yourself and your whole family.
Jojoba oil for hair growth and/or hair loss
As the main benefit of Jojoba oil is its hydrating abilities, it's great to use on fragile hair or split ends to prevent further breakages.
It may also promote new hair growth, thanks to containing vitamins B & D and a high amount of zinc and copper, all of which act as building blocks for the hair.
Jojoba oil for nails
Did you know that Jojoba is fantastic for nail health, reducing dryness and flakiness after just one application?
Like so many hands these days; endless washing up, alcohol sanitizing, and general chores take their toll on our nails.
Try rubbing in a small amount of Jojoba oil straight from the bottle into your nails and hands.
If they're really dehydrated, use more. With regular use, your nails will grow stronger and feel healthier in no time.
Jojoba oil for scalp
A healthy scalp is the holy grail for optimal hair growth.
Experts believe that Jojoba oil – when applied and massaged into the scalp – helps remove dirt build-up at the root of the hair, clearing the path for fresh hair to develop.
Jojoba oil can also reduce itchiness and dandruff, adding much-needed moisture and vitamins to a dry scalp.
It's best, in my opinion, to use Jojoba oil straight after bathing, as an after hair-wash conditioner.
Either as a leave-in oil or similar to a hair mask where you leave it for 15 minutes or so and then rinse off.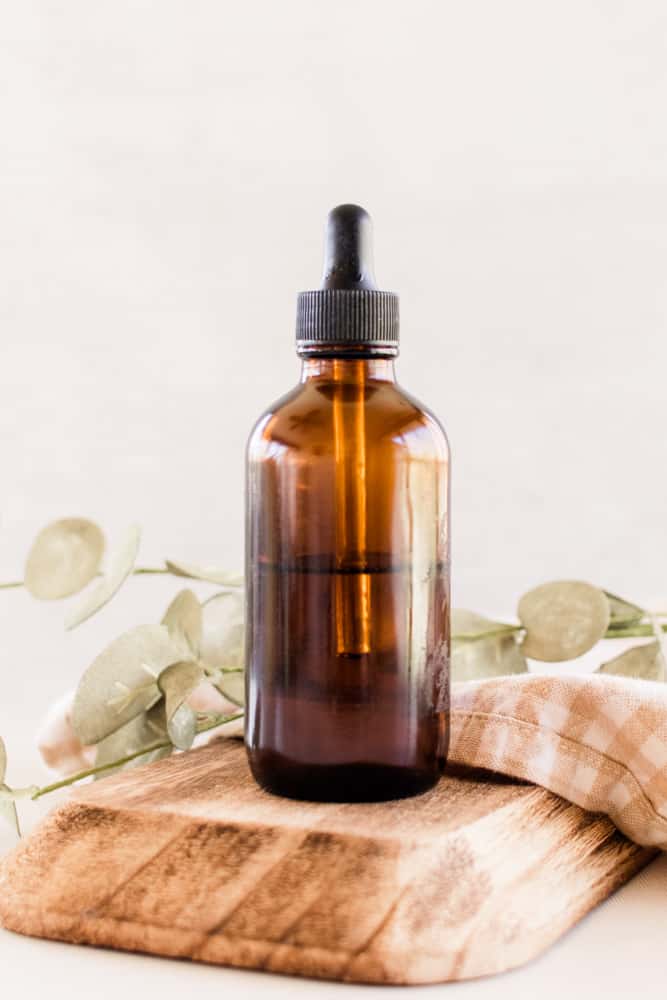 Jojoba oil for oily skin
This is where the real surprise of Jojoba oil comes in. Because you may be wondering, does Jojoba oil clog pores if it's oily in nature?
Well, the answer is that Jojoba oil is fantastic for oily skin.
You'll find that if you apply Jojoba oil to oily areas, the oils naturally balance out in conjunction with the skin sebum.
This is due to Jojoba oil's incredible affinity to our natural skin oil – they are almost the same!
This naturally balancing effect helps prevent pores from clogging, thereby reducing the development of spots and blemishes.
Jojoba oil for face and Jojoba oil for skin
You can use Jojoba oil directly on all face areas for an effective and nourishing moisturizer.
It's wonderful as an anti-aging product, helping smooth wrinkles and blur age spots.
Its effects are much longer-lasting than any store-bought anti-aging moisturizer, which tend to be full of nasty chemicals if you're not aware of what you're buying.
Jojoba oil for lips
Many lip balms contain Jojoba oil for its protecting and moisturizing benefits.
But you can make a cheaper and much better lip product simply by combining Jojoba oil with sugar granules to create a lip scrub.
Perfect for getting rid of flaky lips and revealing fresh skin underneath.
Also, try rubbing on neat Jojoba oil afterward to add further protection from the elements if you're going out.
Jojoba oil for eyelashes
If you're after longer, thicker, more luscious lashes, then look no further than jojoba oil.
It penetrates deep into the hair follicle, adding strength to the lash, which in turn helps lashes grow faster and stay longer.
To apply Jojoba oil to lashes, simply use a q tip and coat the lashes well (taking care not to get any in your eyes)
Or, you can use clean fingertips to apply the oil. Once a day is more than enough – in the evenings is good, so you sleep while the Jojoba oil does its work.
Just make sure to apply Jojoba oil to lashes when you have no eye make-up on; otherwise, its moisturizing benefits won't reach the lash roots.
Jojoba oil for beard
Yes! Men can also use Jojoba oil to soften their beards and tame unruly hairs, plus help moisturize the skin underneath.
Simply apply generous amounts of Jojoba oil directly to the beard and leave in, or wash it out after 15 minutes (leave it in longer for more conditioning).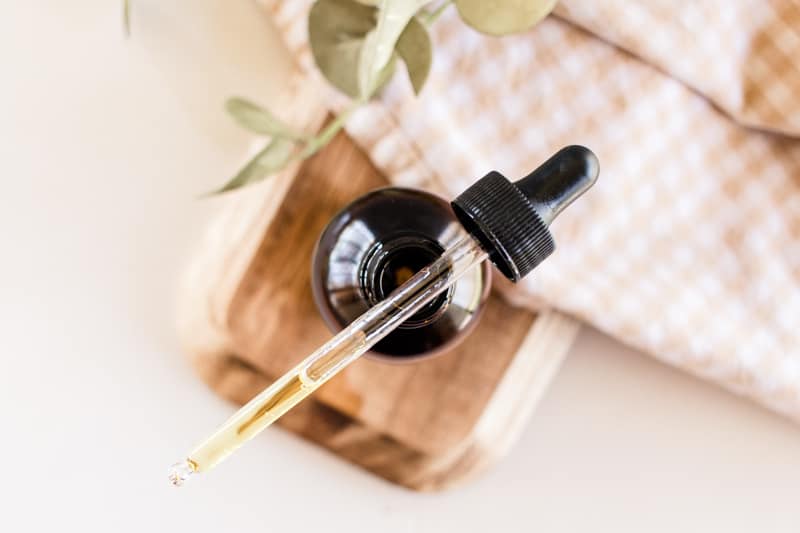 Where to store Jojoba oil
Always store Jojoba oil in a cool, dry place out of direct sunlight to prevent spoiling.
You can also store Jojoba oil in the refrigerator, making it perfect as an after-sun skin soother.
Let me know if this post has inspired you to try Jojoba oil on yourself by leaving a comment below! For more great posts, check out these favorites below.