Vitamin E oil has a lot of benefits for the skin and hair. Learn how to use vitamin E oil to support clear skin, healthy hair, and common skin conditions.
What is Vitamin E Oil?
Vitamin E oil is an antioxidant that is commonly made out of vegetable oils. It has been used in skincare and hair care products for more than 50 years.
It is known for its anti-aging properties, skin healing abilities, and reducing skin imperfections like scars. Vitamin E oil is very moisturizing and can soften skin and hair.
I love making my own skin care and hair care products and almost always add in vitamin E oil. Vitamin E oil adds more benefits and can help preserve your homemade DIYs.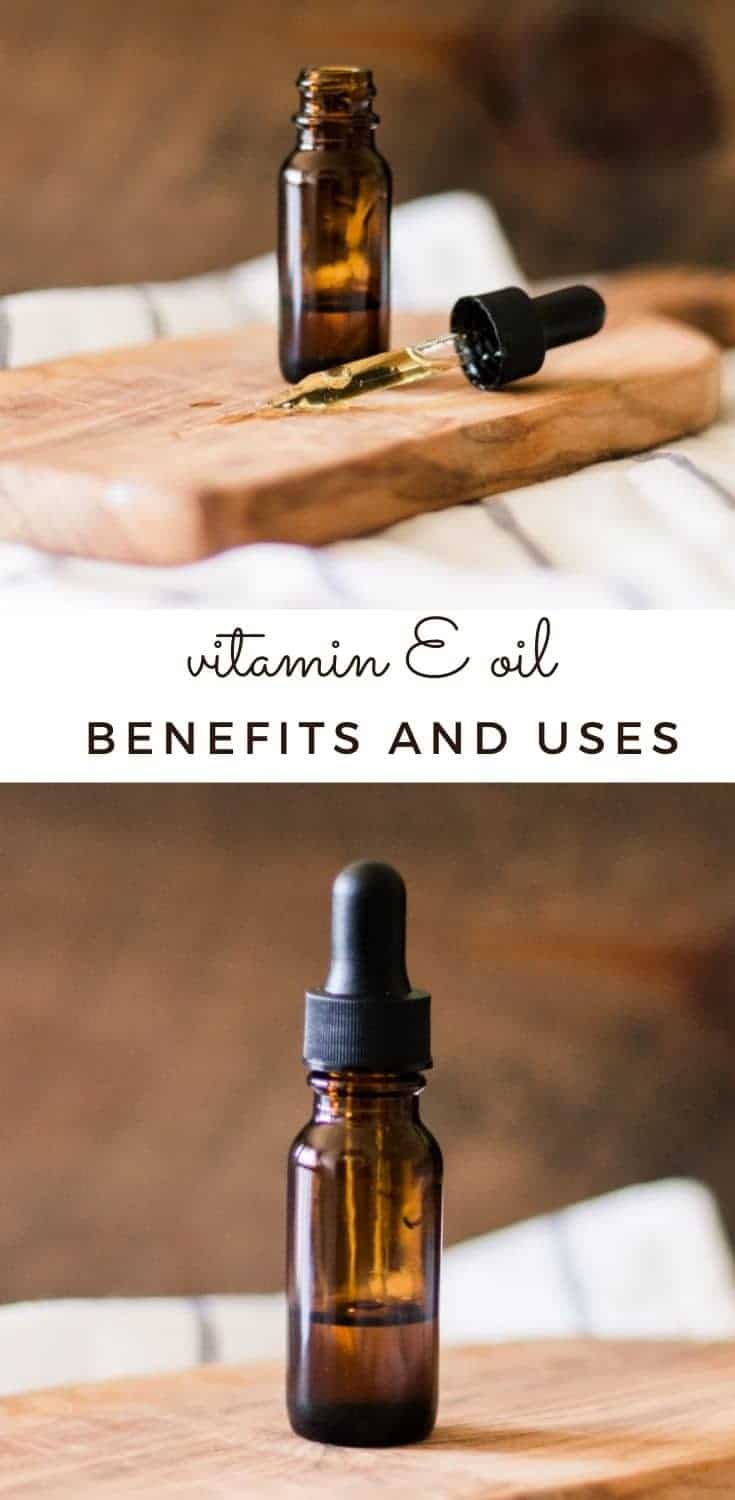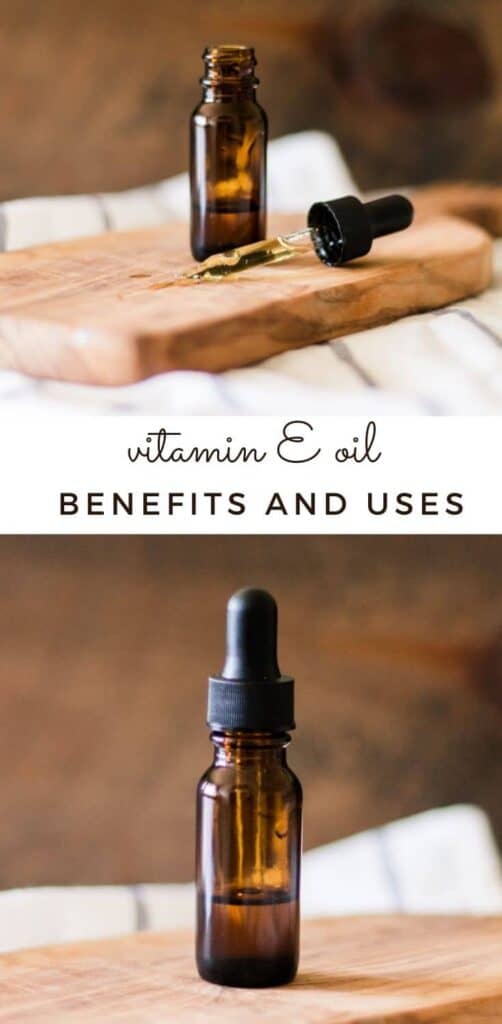 This post contains affiliate links, which means I make a small commission at no extra cost to you. As an Amazon Associate, I earn from qualifying purchases. Get my full disclosure HERE.
How to Use Vitamin E Oil?
Vitamin E oil is very versatile and can be used in many different ways. Due to its high antioxidant properties, vitamin E oil can reduce inflammation and slow down the effect of free radicals.
The best way to use vitamin E oil is by adding it to your skin care and hair care products. You can also apply vitamin E oil straight on the skin to get the benefits.
Vitamin E oil can come in capsule form or in drops. It is concentrated and you only need a small amount to get the benefits of the oil. Add a few drops to lotions, creams, serums, or gels and apply as usual.
Vitamin E Oil for Skin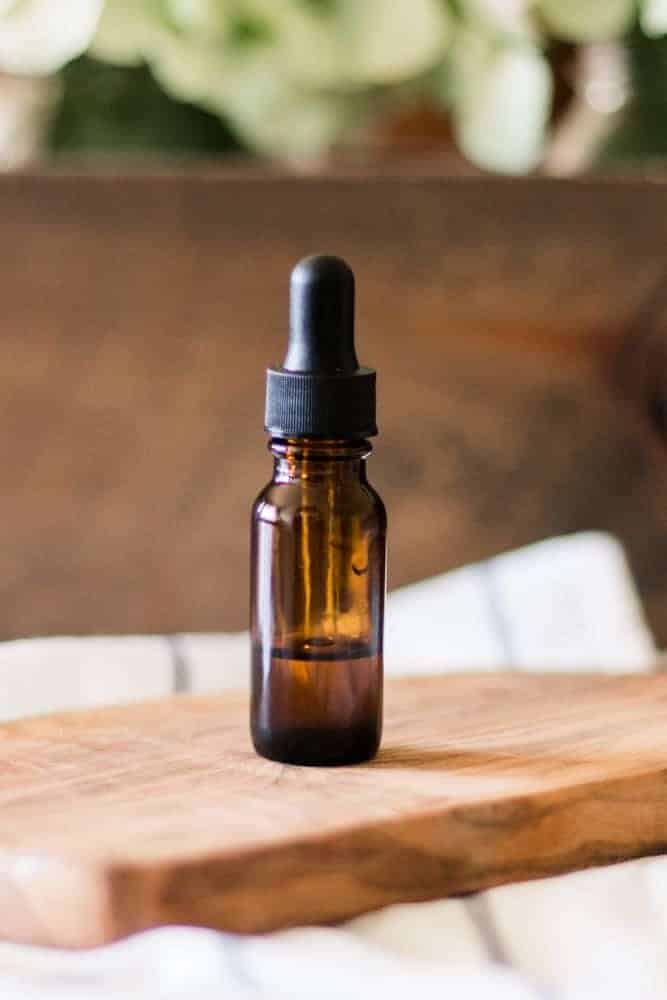 Vitamin E oil is commonly used in skin care products for the moisturizing benefits and to preserve the product. Common benefits include:
Help with healing minor wounds
Reduce the appearance of scars
Help to protect against skin cancer
Reduce itching
Help with eczema
Reduce signs of aging
Soothe sunburns
Nourish and moisturize skin
Vitamin E Oil for Face
Vitamin E oil can be used on the face to help reduce fine lines, wrinkles, age spots, and crows feet. It can be applied directly to the face using a drop or two mixed with fractionated coconut oil or added to a face moisturizer, face serum, or face wash.
With its anti-inflammatory and antioxidants properties, vitamin E oil can improve skin tone, tighten skin, and promote healthy-looking skin.
Note: Vitamin E oil is extremely concentrated and potent. Always apply to a small area of skin first to test for any skin reactions.
Vitamin E Oil for Hair
Just as vitamin E oil has great benefits for the skin, it can also help promote healthy hair. The best way to get vitamin E oil in the hair is by adding a few drops to your shampoo, conditioner, or carrier oil of choice.
You can apply several drops of vitamin E oil to the hairline, massage in, and then rinse out with water. Allow the vitamin E oil to sit on the head for several minutes before rinsing to allow it to soak in. Or you can make a hair mask with vitamin E oil for a deep conditioner treatment.
Vitamin E oil can lengthen, strengthen, and moisturize dry, damaged hair.
Vitamin E Oil for Cuticles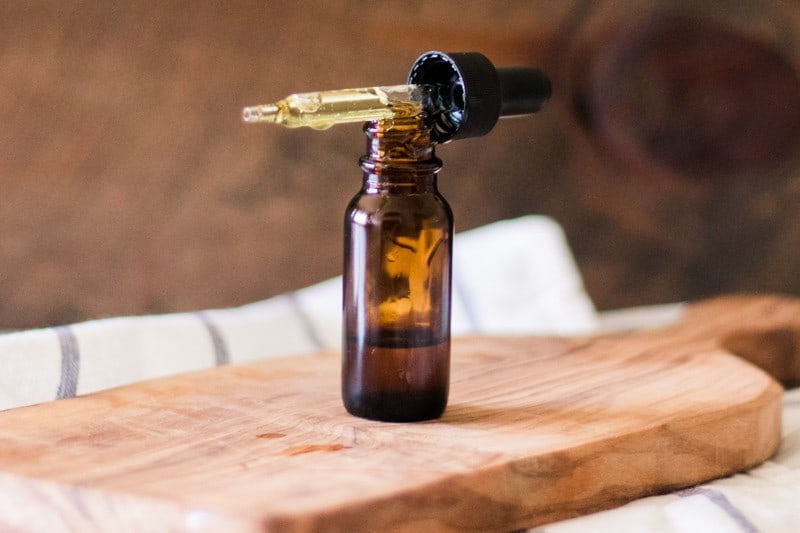 Vitamin E oil can be used to strengthen nails and promote healthy cuticles. Adding a drop of vitamin E oil on the nail bed can prevent cuticles from cracking and splitting.
Vitamin E oil can help nails to grow stronger, longer, and thicker. It can prevent nails from turning yellow, cracking, and peeling.
Vitamin E Oil for Sunburns
Vitamin E oil can be used to soothe sunburnt skin. It can moisturize dry, flaky, and peeling skin, reducing the burn and itch that can come with sunburned skin.
Vitamin E oil is often added to sunscreens to help prevent sunburned skin. It is not SPF, but it can add extra protection and protects from cell mutation.
If you have sunscreen that does not have vitamin E oil in it, you can add a few drops into it and shake well.
Does Vitamin E Oil Improve the Immune System?
Many studies show that vitamin E oil can boost the immune system and reduce infection. Vitamin E oil can be applied topically to the skin or taken in pill form internally.
Vitamin E deficiency is rare; eating a balanced diet will generally include a sufficient amount of vitamin E oil.
Most Vitamin E oil products contain additional ingredients. Be sure to read the label and consult with your doctor before taking any additional supplements.
Best Ways to Get Vitamin E Oil
We can get vitamin E oil from drops or capsules, but you can also get it from foods. Vitamin E oil is found in oils, nuts, and greens. Eating these foods can promote healthy skin, hair, and immune system.
Vitamin E rich foods include:
Soybean oil
Sunflower oil
Almonds, almond butter
Peanuts, peanut butter
Spinach
Pumpkin
Bell peppers (mainly red ones)
Top 10 Benefits of Vitamin E Oil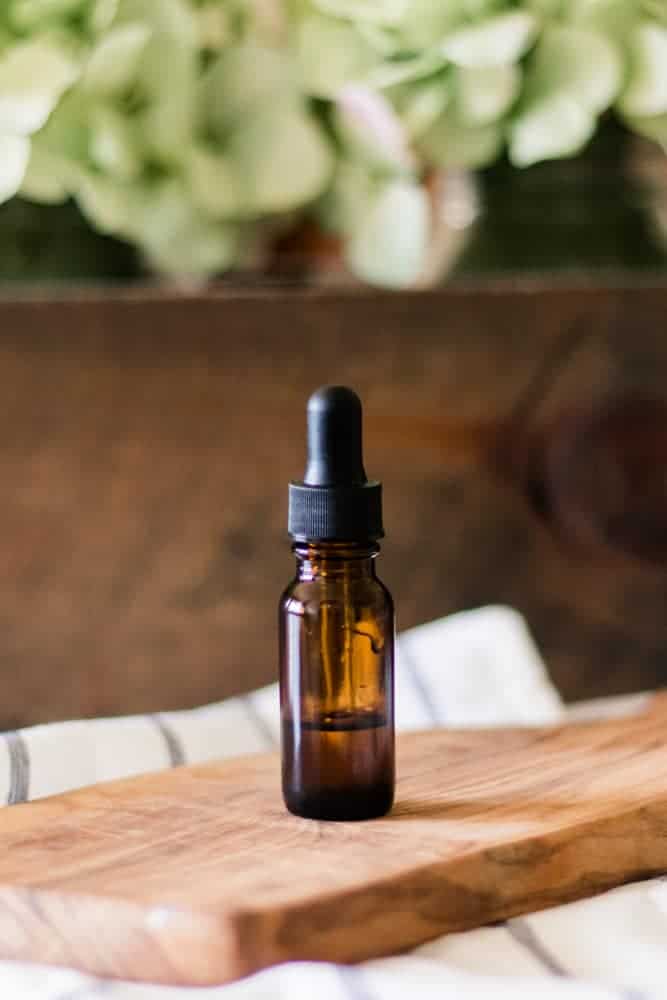 Moisturize skin
Reduce signs of aging
Improve skin tone
Strengthens hair
Reduce skin itching
Can help protect against cell mutation
Promotes a healthy immune system
Soothes sunburnt skin
Reduces inflammation
Promotes clear skin
I hope you found this post helpful. Let me know what you used vitamin E oil for and how it worked for you in the comments below! If you're looking for more great informational posts, check out these popular ones below!