Emulsifiers are commonly used in homemade lotions, body butters, and other water-based recipes. Great for getting those ingredients that don't mix; to mix!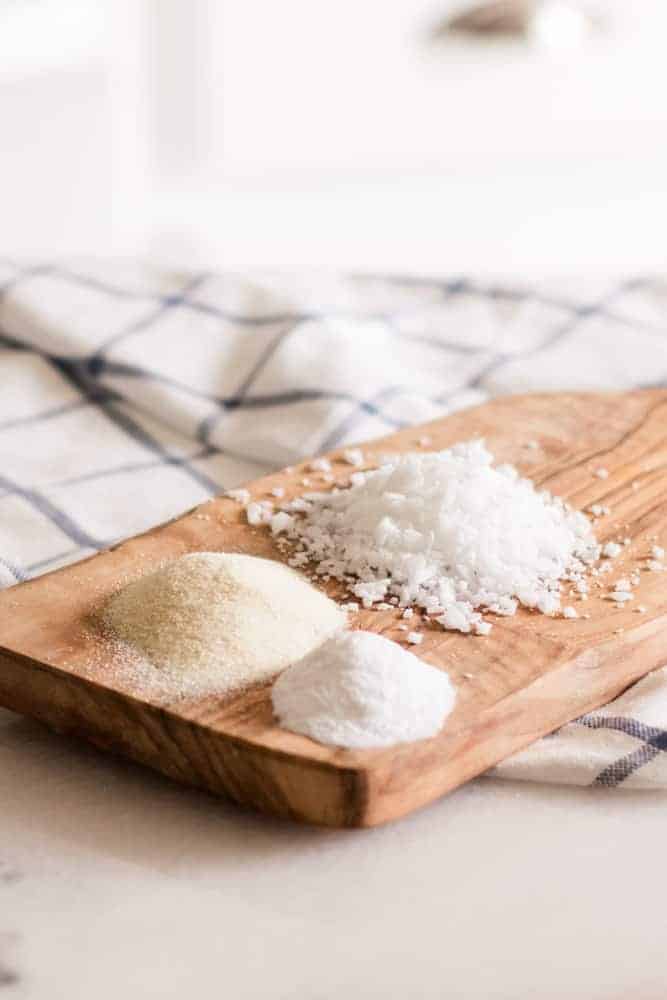 I am a big DIYer and love to make projects with essential oils and other natural products to help get toxins out of my home.
Quite a few skin care and hair care recipes call for water and oil. Most of these recipes require an emulsifier to integrate the ingredients that would not normally mix.
Without an emulsifier, you may need to shake homemade products before each use.
What are emulsifiers?
Emulsifiers are used to mix ingredients that normally wouldn't mix. Especially helpful when mixing oil and water.
Body butter and lotions made with large-molecule fats and small-molecule oils can be made smooth with a natural emulsifier.
Emulsifiers can break apart an oil or fat into smaller particles and then disperse those particles throughout the water or other liquid being used in the recipe.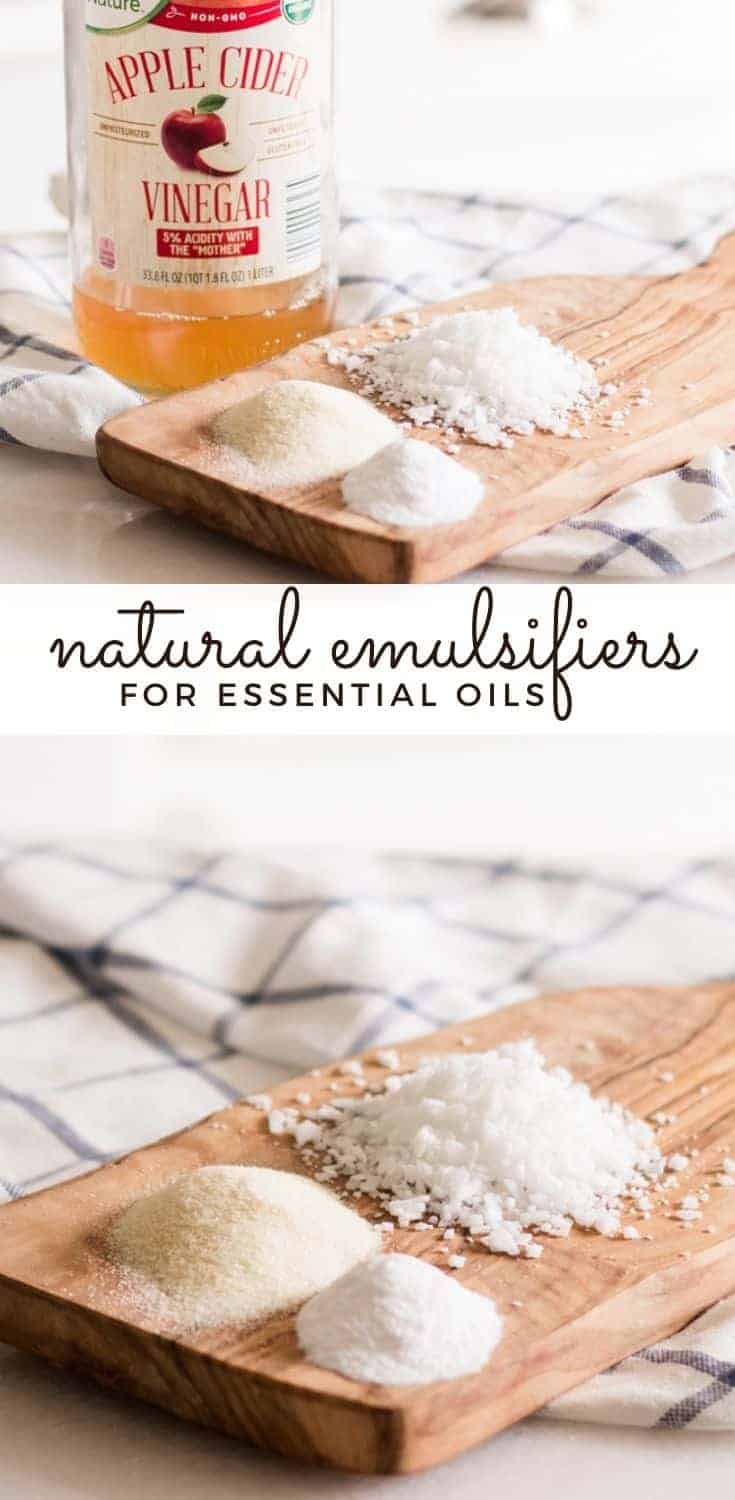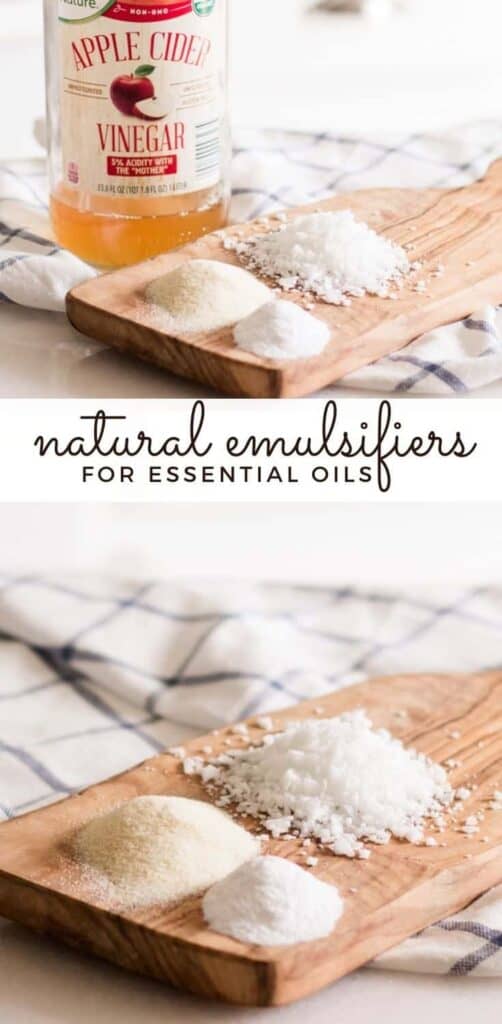 This post contains affiliate links, which means I make a small commission at no extra cost to you. Get my full disclosure HERE.
What are the best natural emulsifiers?
Cetearyl Alcohol
A very popular emulsifier, it is excellent at stabilizing and thickening products. Cetearyl alcohol works best with cetearyl glucoside to combine oils and water.
Both of these ingredients can be naturally or synthetically derived. So be sure to check with the manufacturer before purchasing.
Wax emulsifiers
Several waxes can be used as a natural emulsifier, making them an excellent choice for homemade skin care products.
Candelilla wax, carnauba wax, rice bran wax, and in some instances, beeswax can all be used as wax emulsifiers.
When looking for a natural option, make sure that you are using a non-GMO wax that is vegetable-derived and made with natural ingredients.
candelilla wax
An excellent emulsifier, this natural vegan wax can be used in homemade creams, lotions and balms.
Known to absorb well into the skin, candelilla wax is described as a fast-absorbing lubricant, easily binding water and oil constituents together, according to this site.
Candelilla wax is rich in nutrients and absorbs well into the skin. It is known to reduce wrinkles, fine lines, and stretch marks.
carnauba wax
Carnauba wax, according to science direct, is a great natural emulsifier. And with its high melting point, this wax is perfect for thickening homemade balms, deodorants, and lip balms.
Carnauba wax is hypoallergenic, making it a good choice for those with sensitive skin.
rice bran wax
This vegan wax is another great choice to use as a natural emulsifier. There have been several studies into how well this wax works for W/O emulsions that you can read about here and here.
Rice bran wax can be used to improve skin tone, reduce wrinkles and fine lines, and promote hydration.
beeswax
While technically not a water-oil emulsifier, beeswax does work as a thickener and binding agent in many water-free body butters and creams.
So if you are not emulsifying water and oils, but you still want the texture most emulsifiers provide, consider using beeswax.
It keeps the skin hydrated, provides a protective barrier on the skin by trapping in moisture, and is even used to exfoliate dead skin cells.
I love adding beeswax to my homemade face creams and lip balms. Not only does it create the perfect texture, but it adds extra benefits for the skin.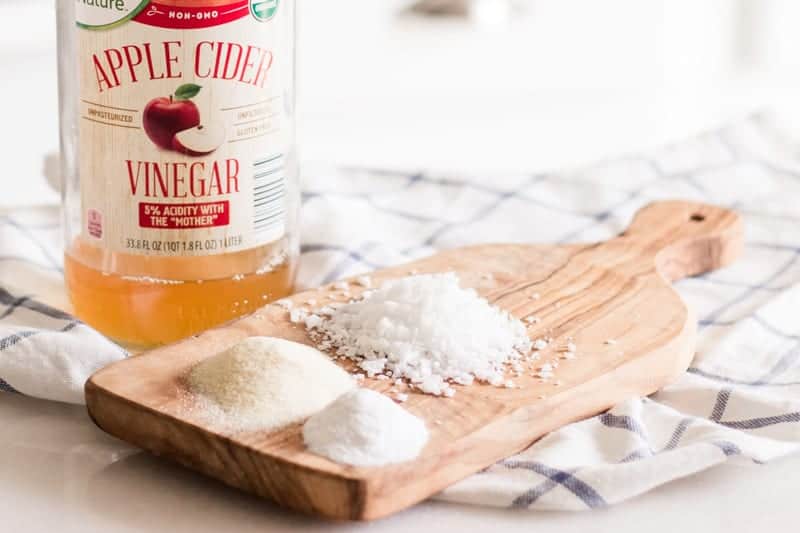 A few more natural emulsifiers to try
Emulsifiers can come from animal or plant tissues. And while emulsifier waxes work well with water and oil emulsions, there are other options for recipes that do not include water.
Points to consider: Make sure the emulsifier you choose will work with the ingredients in the product you are making and at the correct dosages.
Different emulsifiers work better at higher percentage dosages, and some work better with lower dosages.
Below are a few popular emulsifiers to help stabilize, combine, or thicken your skincare products.
Note: these ingredients are not meant to emulsify water with oils.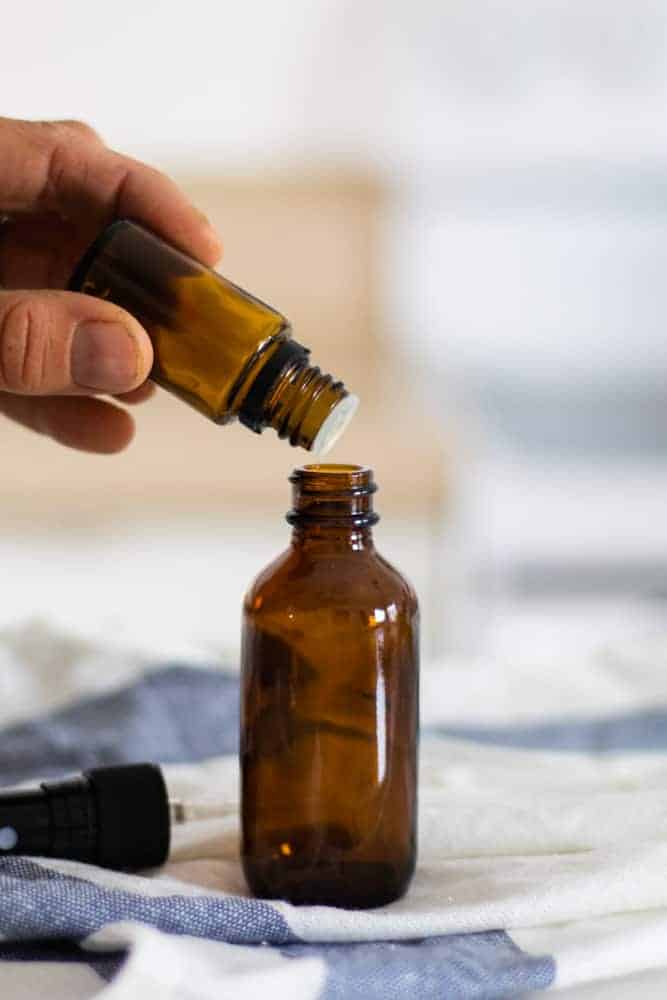 What emulsifiers are best for essential oils?
We all know oil and water do not mix. The same goes for essential oils. Adding an emulsifier will eliminate the need to shake your oil and water-based products every time before each use.
essential oil emulsifiers
how do emulsifiers work with essential oils
Add essential oils to an emulsifier of your choice and mix well until the ingredients are well combined. Then add water and shake well.
Not all essential oil recipes will need an emulsifier, just water-based ones. Essential oils mix great with fats like cocoa butter, coconut oil, and carrier oils.
For example, homemade cream, sunscreen, or chapstick made without water will not need an emulsifier.
However, water-based recipes, such as room sprays that contain oils, will need some sort of emulsifier.
Are emulsifiers safe?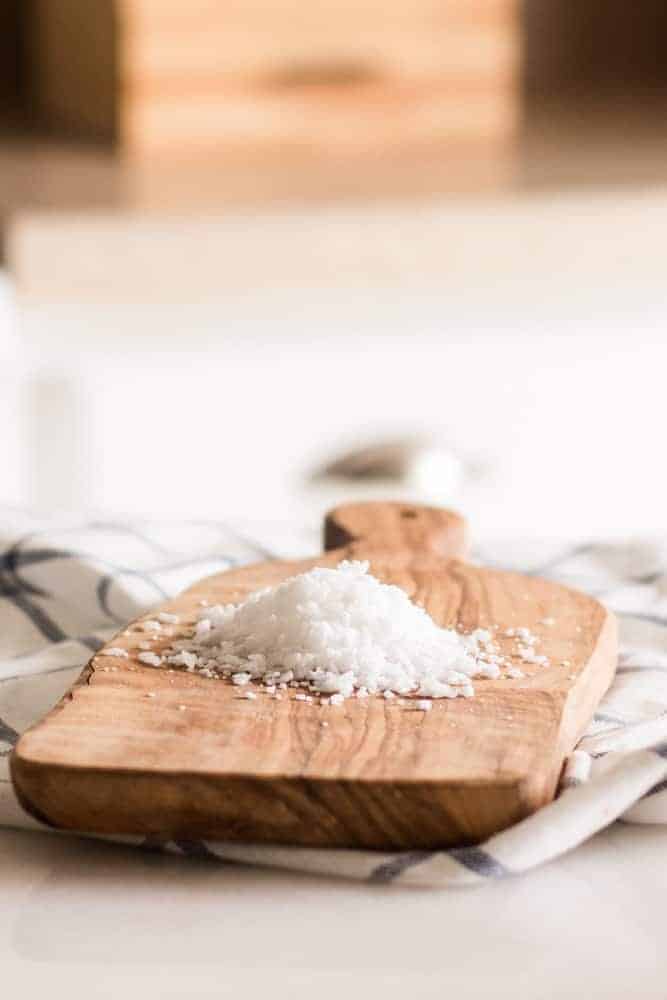 Emulsifiers get a bad rep in the food industry as they can cause inflammation and ruin the gut liner. Most processed foods contain emulsifiers.
Emulsifiers found in cosmetics and skin care products can be safe as long as you are using a natural option.
Some conventional products can contain emulsifiers that are toxic to the skin; this is why I prefer to make my own.
Common cosmetic emulsifiers include:
polysorbates
laureth-4
potassium cetyl sulfate.
In summary
Oil and water-based recipes need an emulsifier for the ingredients to mix.
Several waxes make excellent natural emulsifiers.
Essential oil recipes may need emulsifiers.
Emulsifiers found in conventional cosmetics and processed foods may not be safe to use.
Check Out a Few of My Other Favorite Posts