The weather has warmed up and it is time for spring cleaning. Follow along as I show you how I do my deep cleaning with all-natural DIY cleaners. Plus, simple spring cleaning tips and checklist to make your cleaning day even easier.

SPRINGTIME CLEANING
I love the spring weather! It is wonderful to open the windows and let the house air out from all the winter germs. As soon as the weather warms up, you will find me deep cleaning the house with springtime diffuser blends going and the windows open.
It is such a wonderful time of year and a good excuse to get the house cleaned up and ready for a (hopefully relaxing) summer!
WHOLE HOUSE CLEANING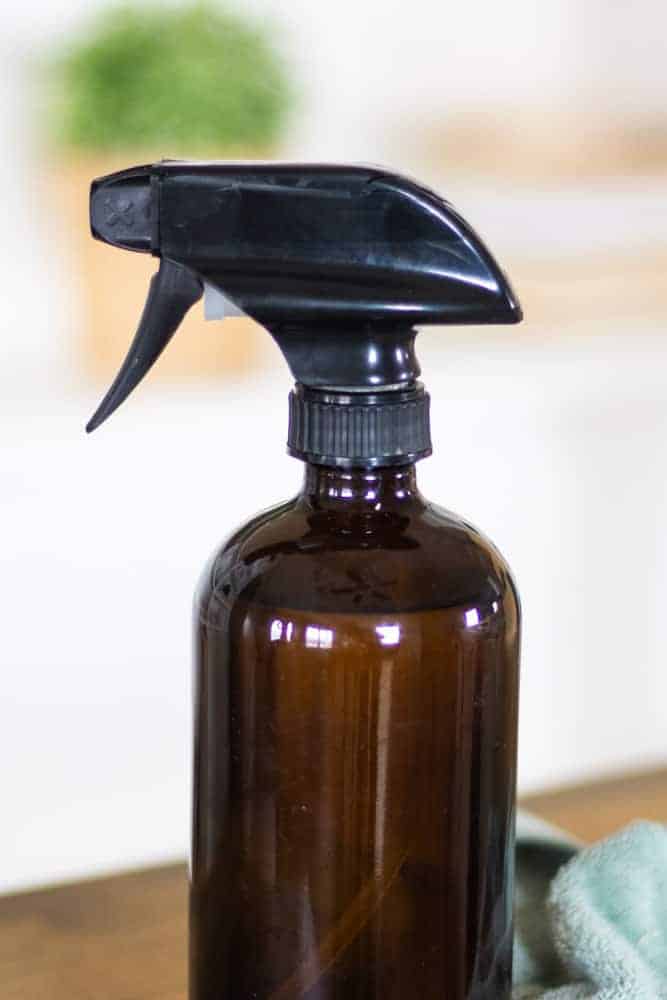 Obviously, I clean every day as I am sure you do too! Even if it's a simple wipe down or sweeping the floors after a meal, cleaning is a never-ending job. But it's only a few times a year that I do the whole house and really do some deep cleaning.
It feels so good to wipe down every surface, disinfect (with natural cleaners, of course), and just have a fresh start. I know daily cleaning won't last long, so it is rewarding to deep clean and touch on those spots that will actually stay clean longer than 2 hours.
I am going to give you my best cleaning tips and take you through my spring cleaning checklist. Hopefully, this will motivate you to do some spring cleaning as well!
SPRING CLEANING TO DO LIST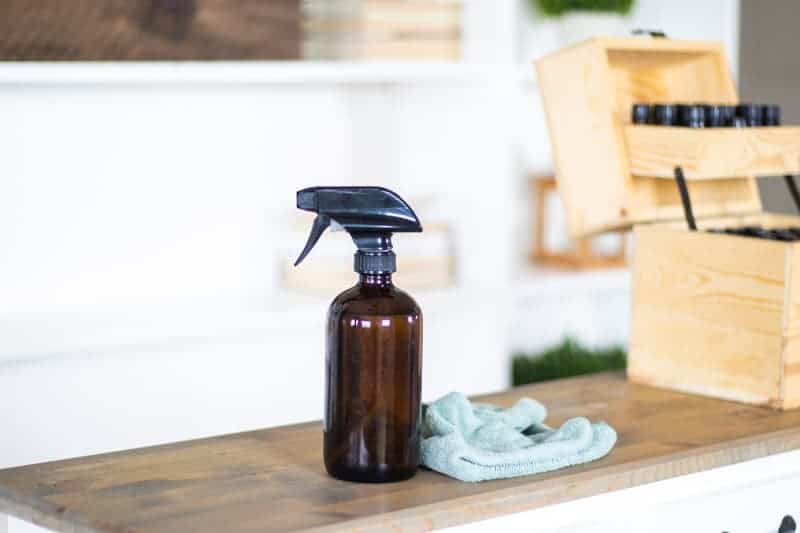 For this post, I am not going to talk about sweeping and mopping the kitchen floor or scrubbing the toilets. If you are anything like me, those types of things need to happen daily, regardless of the season. This post is going to be for that whole-house cleaning day when you are ready to really deep clean!
SHEETS AND MATTRESSES
When I really want to deep clean the house, I start by stripping all the beds. Of course, I wash the sheets more than a few times a year, but for spring cleaning, I wash every blanket and all the comforters too.
I also like to clean the mattresses with a little baking soda. Sprinkle baking soda over the mattresses and let it sit for an hour or so and then vacuum it off. Baking soda can be very effective for removing odors and stains. If it is a warm sunny day, you can also take your mattress outside to sit in the sunlight.
Learn how to deep clean a mattress as well as make a mattress freshener spray here.
KITCHEN AND BATHROOM CABINETS
The cabinets in my house can always use a little TLC. Little kids are constantly rubbing and touching anything and everything in sight, leaving little fingerprints and smudges on everything in their path. Any other mamas saying YES right now?
Wiping all the cabinets down definitely makes my spring cleaning to-do list! I use my all-purpose spray and a cloth to do this. My kids love to help too! Give everyone a spray bottle and a cloth and go to town. This is the best part about using natural cleaners; the kids can help as well!
BASEBOARDS AND WALLS
Just like the cabinets, the baseboards and walls can really use a good wipe down. Again, I use my all-purpose spray and cloth for this job. I have found that warm water works best and if you have a bad spot or stain, add a little lemon essential oil to the spot. It works just like a magic erase and believe me when I say it works for getting markers and crayon marks off the wall.
Lemon essential oil can also be used to remove sticky residue if you have any little ones that feel the need to decorate with stickers.
TABLES AND CHAIRS
About once a month, I like to give my kitchen table and chairs a solid cleaning. They tend to get really sticky and need a little TLC. For this job, I use my all-purpose spray or liquid dish soap.
I find it easiest to spray everything generously and let it sit for a few minutes before wiping off. This will help loosen anything that is hard and stuck on the surface.
DUSTING
I have a large bookshelf in my living room and though it is pretty, it can collect a lot of dust. Using my homemade dusting solution, 1/4 cup olive oil, and 10 drops of wild orange essential oil, I will dust the whole thing.
A few times a year, I take everything off of the bookshelf and dust the whole thing. I will dust all the decor and books before placing them back on the shelf.
COUCH CUSHIONS AND INSIDE COUCHES
Oh, the couches! I can't wait to get new ones, but until the kids are older, I just don't see the point. In my debt-free video, I talked about how we bought these couches used before we were married for a really good deal. I like that they old and cheap so I don't have to stress keeping them stain-free.
Though they are stained, I do like to keep them clean or at least crumb-free. The cushion covers are all removable, so I will take them off and wash them with my all-natural laundry soap. Let them air dry and put them back on the couch. Clean covers make all the difference!
While the cushions are off, I will vacuum in, around, under, and down into the couch.
WINDOWS AND SILLS
I should probably do this more often, but washing the windows and wiping down the windows sills fall into my spring cleaning list. Again, I use my all-purpose spray and a microfiber cloth. I am not kidding when I say all-purpose!
UNDER RUGS AND FURNITURE
Doing one room at a time, move all the furniture and rugs to sweep or vacuum and mop under them. You never know what you might find!
CEILING FANS AND CEILINGS
Use a duster that reaches around the fan blades to clean them off. The same duster can be used to clean the ceiling corners and along the top of the wall lines. Use a pole extender to make it easier to reach high places.
SHOWERS AND BATHTUBS
Showers and tubs are often left neglected. After all, they technically are cleaned every use. Right? Over time, the build-up of soap scum, grime and even mold need to be addressed. Use a deep cleaner to restore it to its original shine, then follow up after each use with a quick daily cleaning spray.
PIN IT FOR LATER