Ditch the bleach and opt for a natural mold killer instead. Vinegar! It works so well and isn't harmful to you or your home. Discover the method here in this post!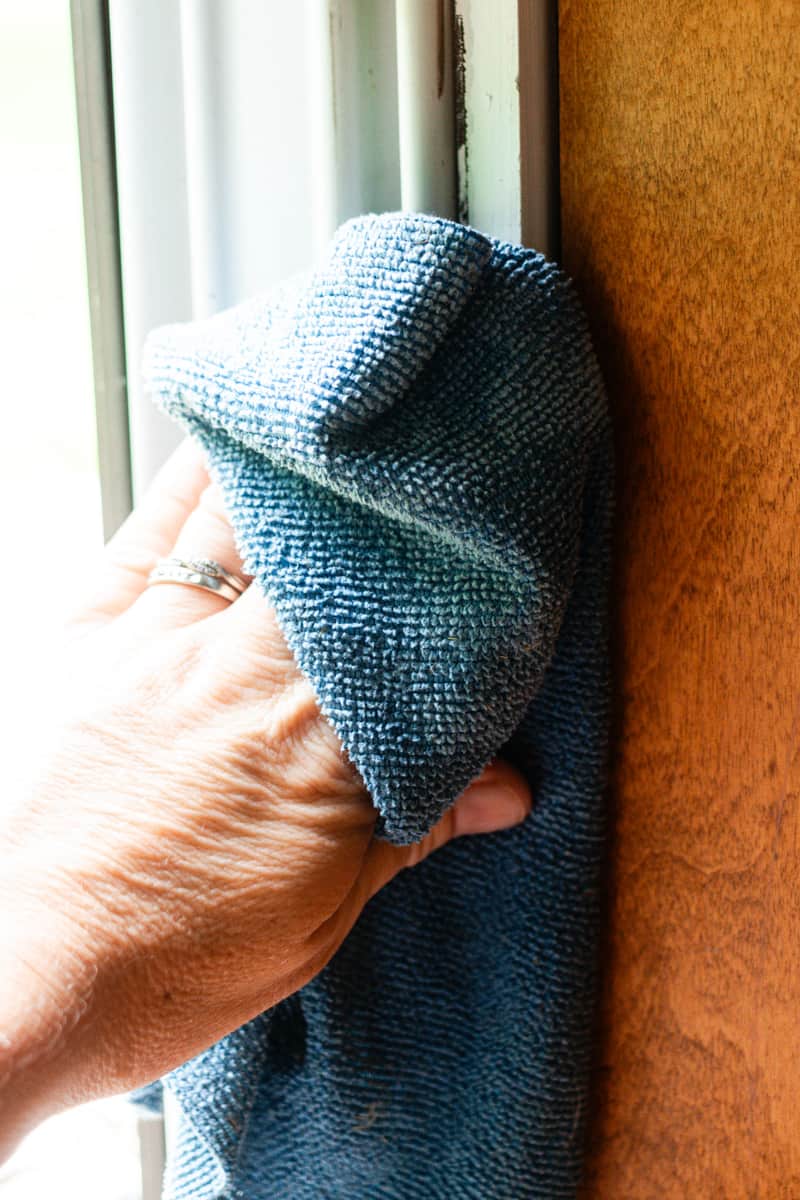 It's got to be one of the grimiest house jobs out there, well, close to one of the grimiest jobs. We are not exactly cleaning the toilets here! But mold? Ugh.
I'm talking about tackling mold on your window sills.
Not only does it look ugly and taint the appearance of your windows, but it can also be dangerous, especially if it spreads out of control.
The good news is that mold can be removed from windowsills without resorting to harsh chemicals or toxic bleach.
In this post, you'll discover a simple, effective, 100% natural way to remove mold from window sills.
You'll be surprised how well this method works, actually! Time to wave a happy 'bye bye' to that grimy black stuff messing up your windows!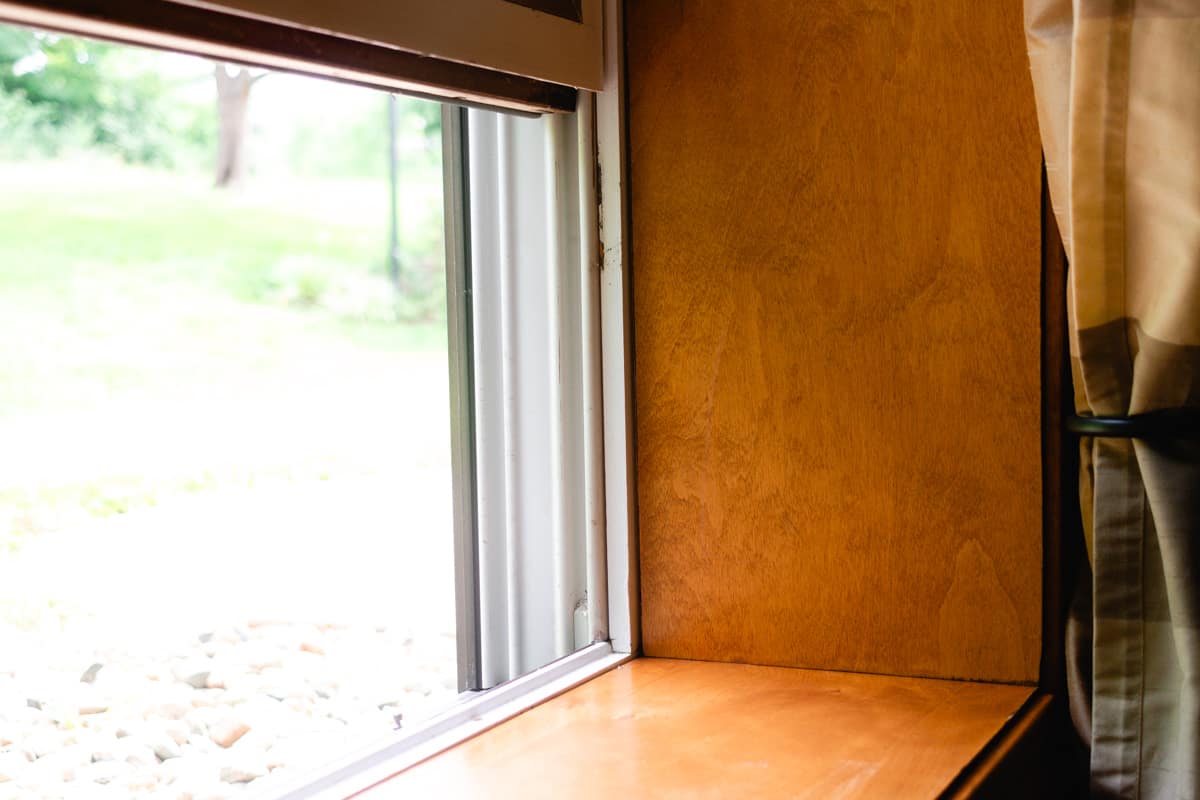 This post contains affiliate links, which means I make a small commission at no extra cost to you. Get my full disclosure HERE.
How to clean moldy window sills
The recipe
Ingredients and supplies
Instructions:
Add vinegar to the spray bottle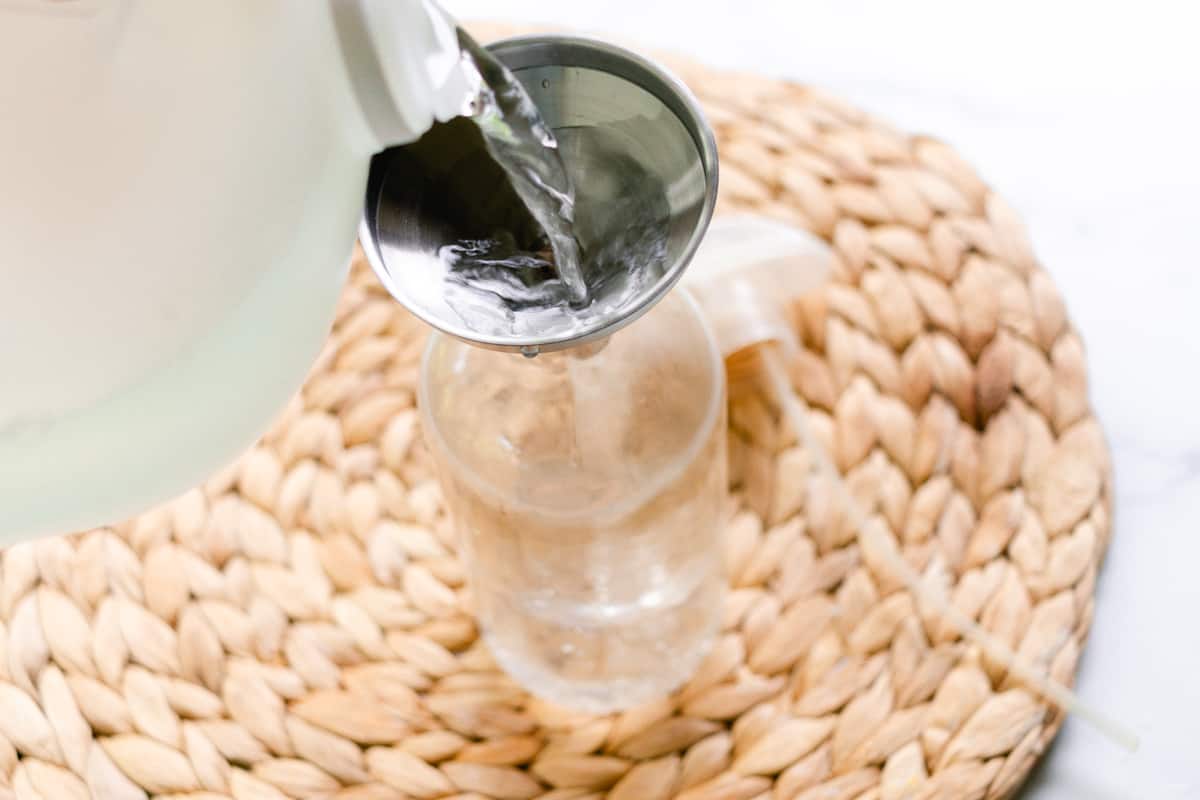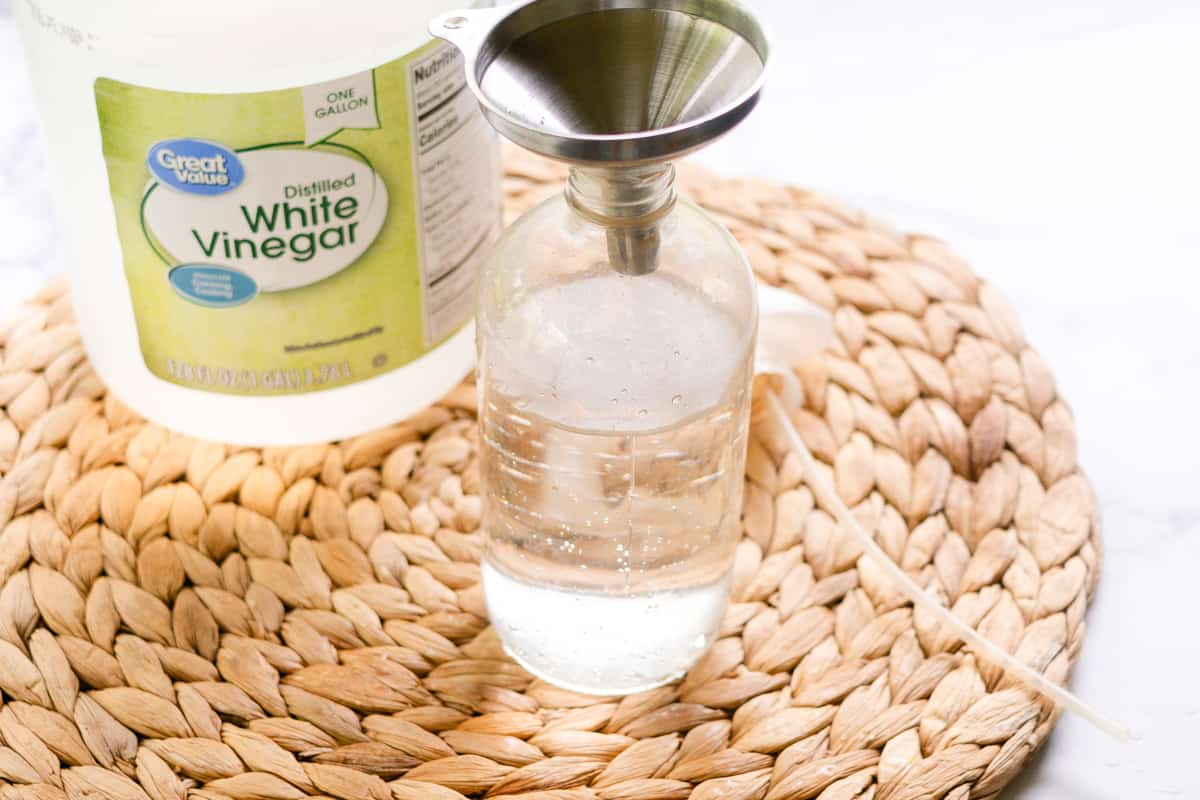 2. Lightly mist the affected area and wipe clean to remove any surface mold.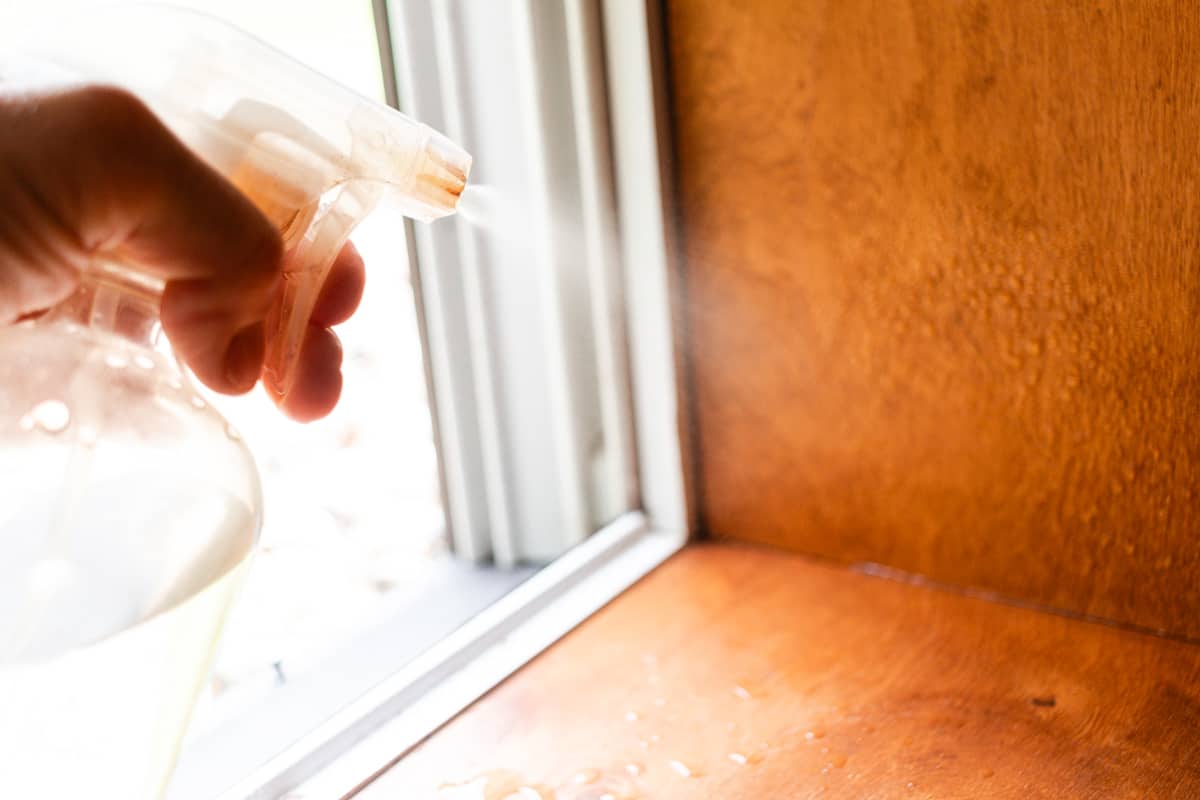 3. Now, spray the affected area again, but let it sit for an hour before wiping it clean with a damp cloth to give the vinegar time to kill the mold.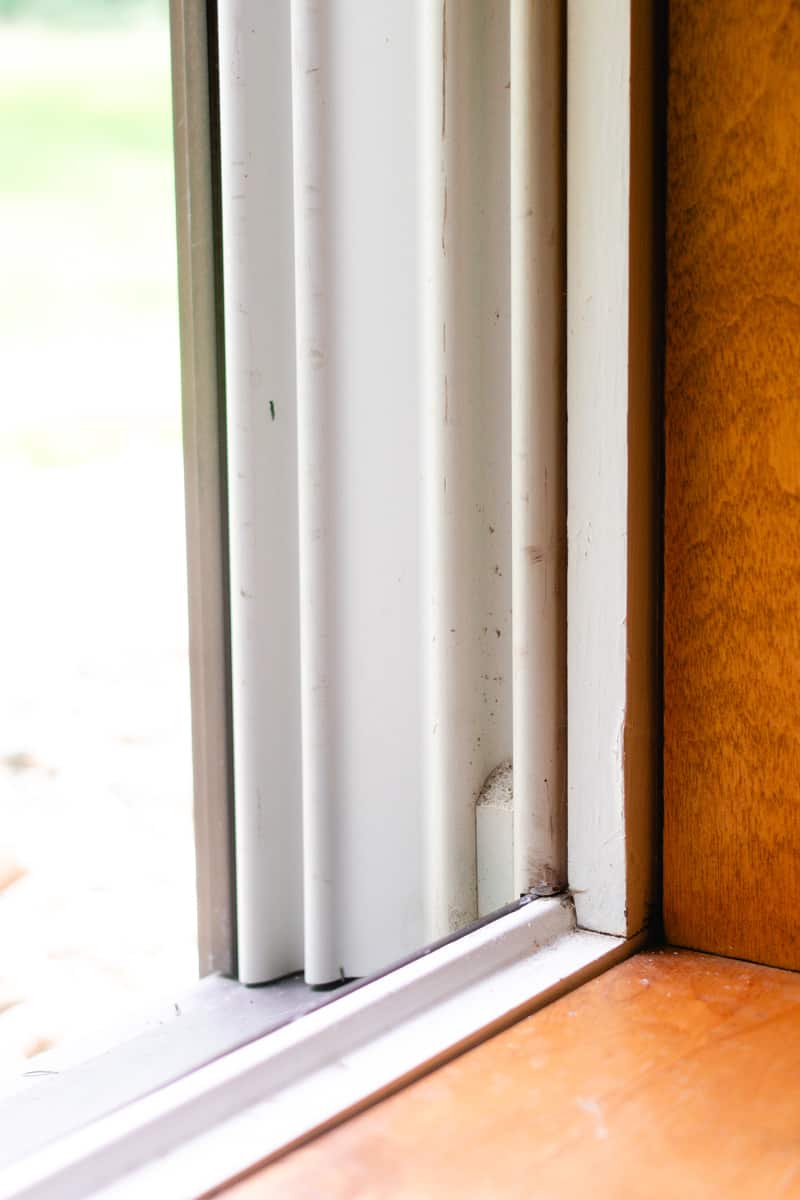 4. Recheck the area and respray if needed.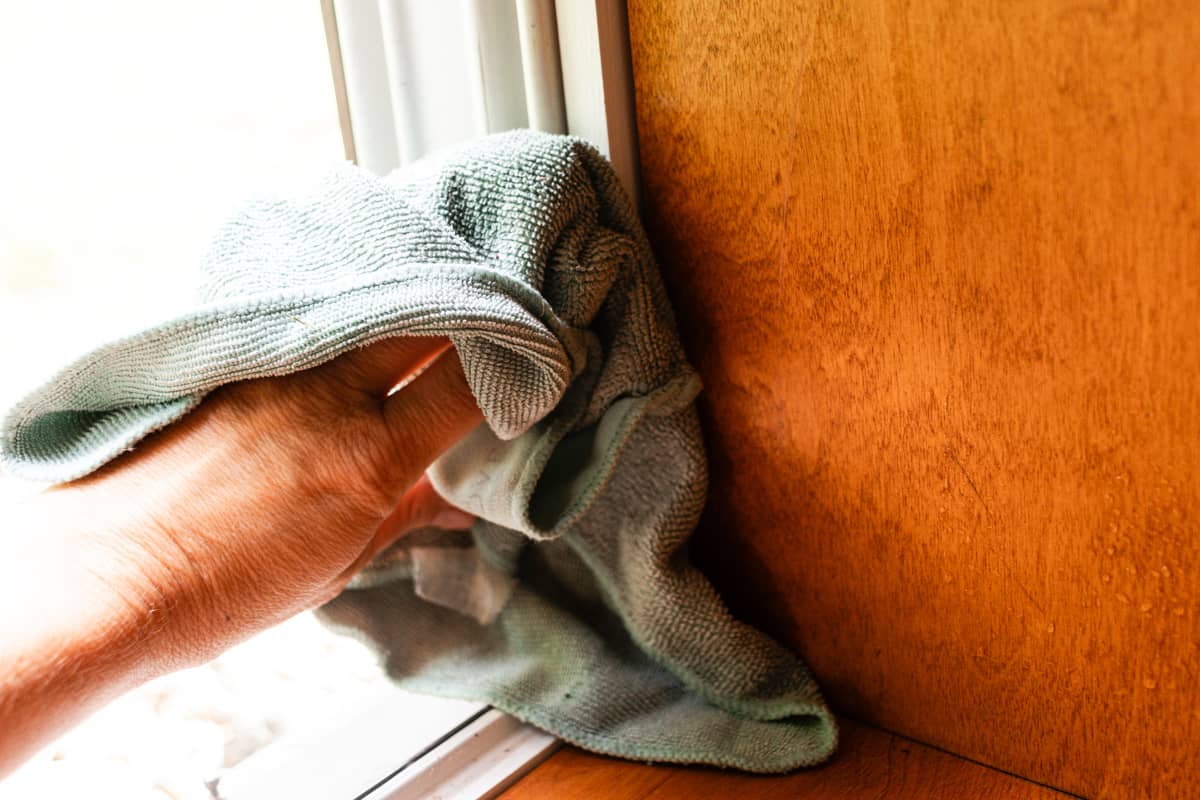 Related: Learn how to use vinegar to remove calcium buildup in your bathroom.
Wear skin and face protection
Before we get into the mold-killing stuff, let's talk first about safety. You're likely asking, is it safe to clean mold yourself?
"Shouldn't I get a professional in?"
The short answer is – to use common sense.
If the mold on your windowsill is a small patch that you feel comfortable removing, then do so.
If the mold has taken over the entire room, however, you'll need a professional without a doubt.
I wear a mask, goggles, gloves, and an apron whenever I'm dealing with mold in the home or enclosed space.
The issue with mold is it spreads quickly and often releases mold spores, which are dangerous if inhaled.
My advice? Look after yourself and wear appropriate safety gear when cleaning mold in your home.
My natural mold-killing method
Spray the mold and leave it for an hour
Using the recipe in this post, make up a bottle of the mold-killing solution and spray it on the mold. A light mist is enough (no need to soak it.)
Wipe it off to remove the surface mold, then reapply.
Leave it this time to sink in so it has time to kill the mold (ideally, leave it on for an hour.)
Scrub the mold loose
Using a scrub brush, flat blade, or something similar, scrub the mold away, but take care not to damage the paintwork on your windowsill.
Allow it to air dry
Once the mold has been scrubbed off, simply leave the area to dry naturally. Opening the window wide will help with this. Doing so on a warm sunny day makes things that much more enjoyable!
Repeat if necessary
Depending on how effective the first round of mold removal went, you can, by all means, repeat the process until all the mold is entirely gone!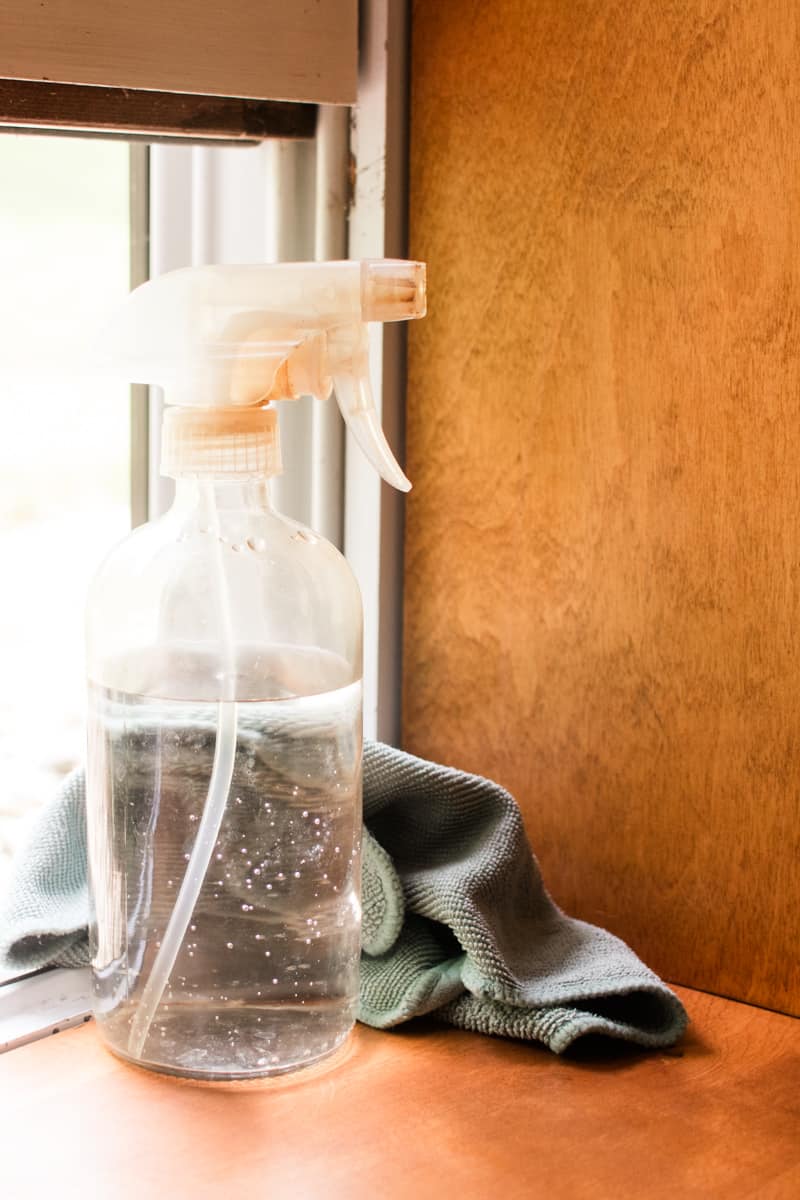 How to stop mold from growing on window sills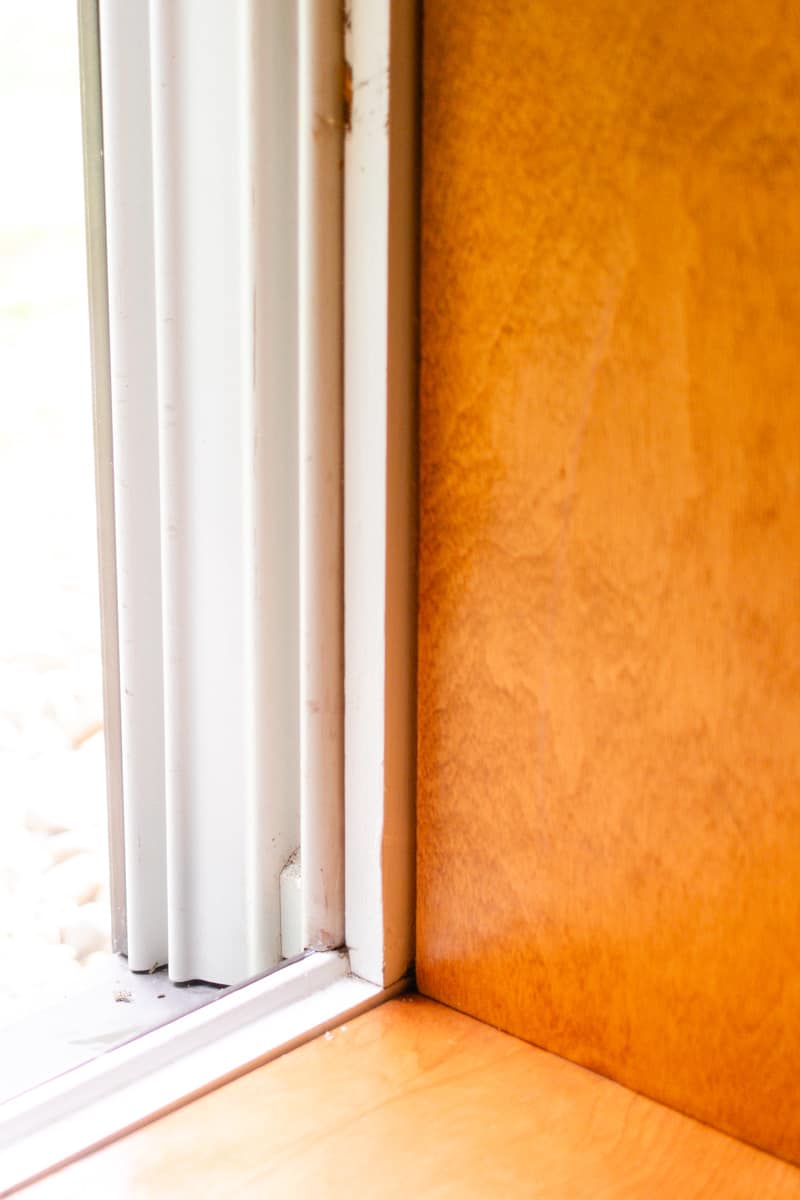 Tips
Wrapping up
It's safe to clean mold yourself when you use a natural cleaning method such as the one I share in this post and you use safety protection correctly. Just follow the instructions, and you'll not go far wrong!
I hope you find this a helpful post! If you have any questions or comments, please leave them below. And if you are looking for more great cleaning recipes, try out one of these next.
Yield: 8 ounces
How To Clean Moldy Window Sills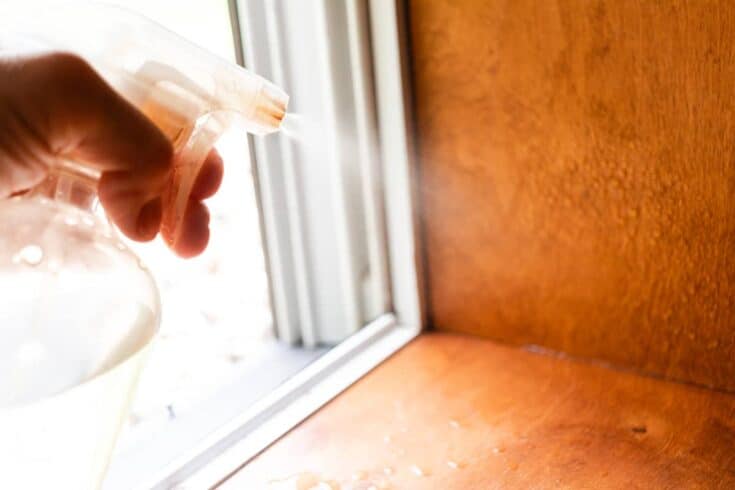 Discover the 100% natural method to banish mold without harsh chemicals. Say goodbye to dirty moldy window sills and hello to fresh, clean windows!
Materials
Tools
Instructions
Use a funnel to fill an 8-ounce spray bottle with vinegar.
Secure the lid, then lightly mist the affected area and wipe clean to remove any surface mold.
Now, spray the affected area again, but let it sit for an hour before wiping it clean with a damp cloth.
Recheck the area and respray if needed.
Notes
Vinegar is extremely effective at killing mold. You will need to be patient and leave it to sit for an hour so it can kill the mold entirely.
Always test a small area first before spraying the entire window sill.