DIY laundry scent boosters are perfect for adding to your laundry routine to make your clothes smell fresh and clean. Follow this simple homemade recipe made with essential oils, epsom salt, and baking soda.
I made my first batch of homemade laundry soap soon after getting married. Since then, I have perfected a powder recipe and made homemade dryer sheets. These DIY laundry scent boosters really compliment the laundry soap leaving the clean clothes with a lasting scent. I have never bought laundry soap since the first time I made it. Now that I am a mother of 4 doing laundry is a never-ending job!
I love looking around the laundry aisle at the store to see how much money I am saving by making my own, and guess what? It is so simple to do! I make 5 gallons of laundry soap at a time, so I don't have to make it very often.
These homemade laundry scent boosters are just the thing to add to your all-natural laundry products. Just as the name says, they really boost the scent. Using natural soaps most certainly get your clothes clean, but if you want that fresh, long-lasting scent that conventional soap leaves behind, then you may want to try this.
DIY LAUNDRY SCENT BOOSTERS VIDEO
PIN IT FOR LATER
This post contains affiliate links, which means I make a small commission at no extra cost to you. Get my full disclosure HERE.
ALL-NATURAL LAUNDRY SCENT BOOSTERS
EPSOM SALT
Epsom salt won't only help with the scent of your clothes, but it will also help to soften them. Many homemade fabric softeners use epsom salt in the recipe!
The chloride in salt can also help keep your clothes brighter and whiter too.
Get epsom salt here.
BAKING SODA
If you look on the back of your baking soda box, it will have a whole section about using it with your laundry. It can add a lot of benefits, and neutralizing odor is one of them.
Adding baking soda to your laundry can keep your whites whiter and your colored clothes brighter. Like the epsom salt, it will also help to soften the fabrics.
Baking soda is an effective odor remover and can leave clothes smelling fresh and clean.
ESSENTIAL OILS
Now for the real scent booster, essential oils. Essential oils are extracted through steam distillation or cold pressing. When done correctly, the end product has therapeutic properties and has maximum potency. They are very concentrated and fragrant.
Adding essential oils to your laundry can boost the scent for days. You can add a single oil or a blend of oils, depending on preference.
Get the essential oils you need here.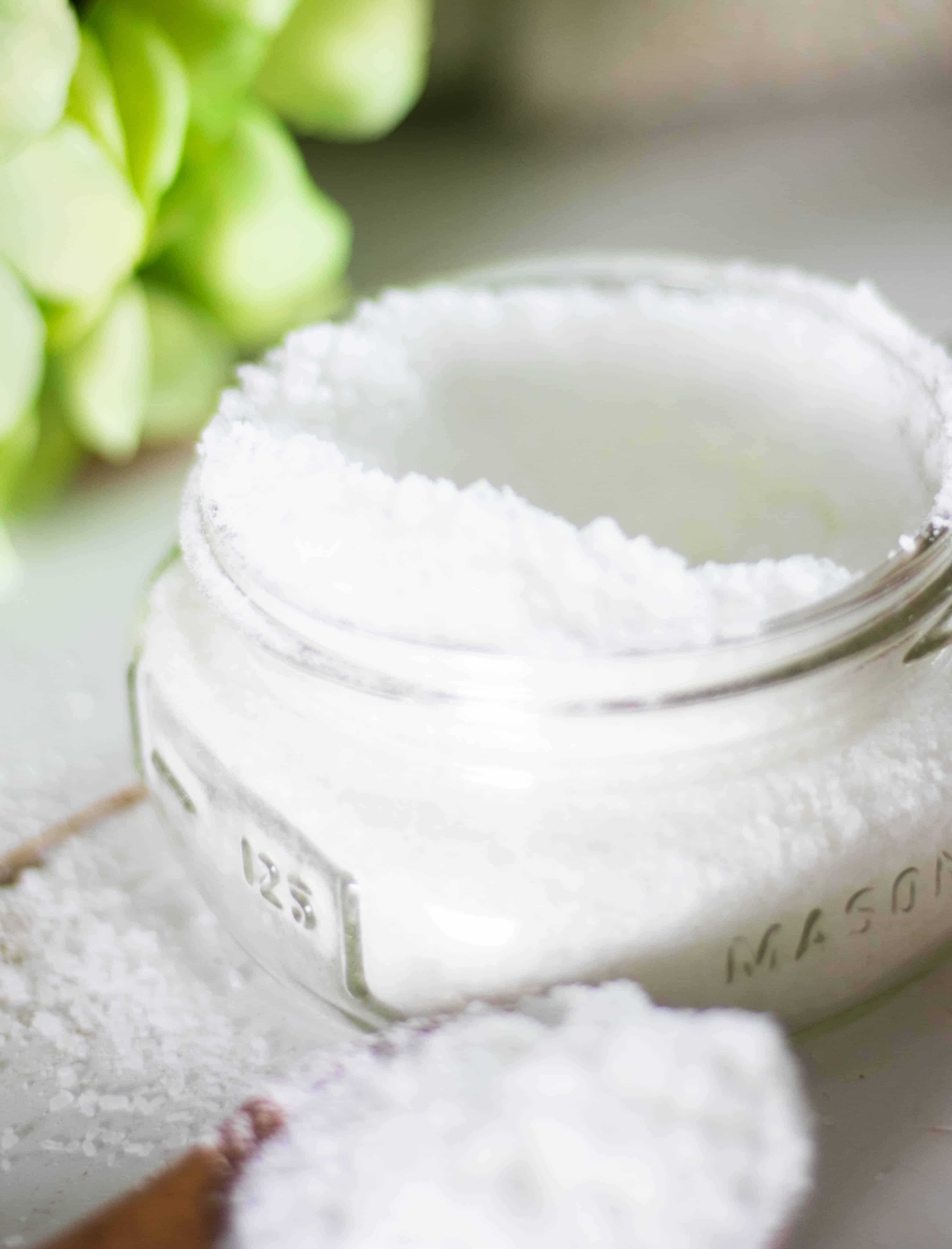 ESSENTIAL OIL BLENDS FOR LAUNDRY
MY FAVORITE BLEND
Lavender + Lemon + Wild Orange + Melaleuca
These essential oils are great for laundry because of their cleansing and purifying properties and their ability to cover the odor. They smell great together too!
CITRUS
Lemon + Wild Orange + Lime
Wild orange + Tangerine + Bergamont
Tangerine + Lime + Grapefruit
FRESH
Eucplutus + Lavender
Peppermint + Wild Orange
Siberian fir + Roman Chamomile
Cypress + Lemon
CLEAN
Melelauca + Lavender + Lemon
Lavender + Lemon + Peppermint
Rosemary + Lemon
FLORAL
Lavender + Patchouli + Wild Orange
Roman Chamomile + Lemon
Geranium + Clary Sage + Ylang ylang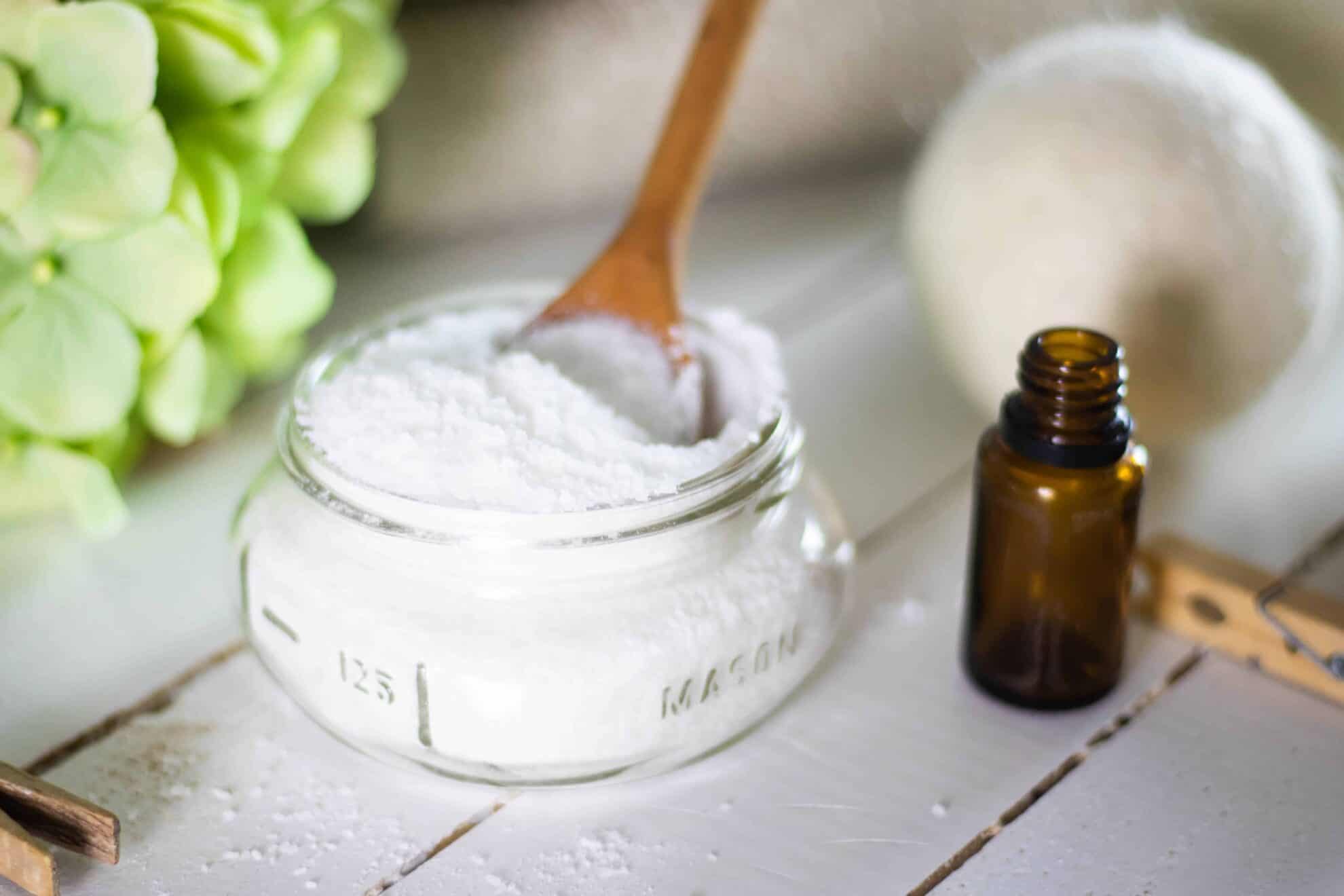 HOW TO MAKE LAUNDRY SCENT BOOSTERS
INGREDIENTS
1 cup of epsom salt
1/2 cup of baking soda
20-30 drops of essential oil (Choose from one of the suggestioned blends above.)
INSTRUCTIONS
Mix all the ingredients into a bowl.
Whisk together until everything is well combined.
Store in an airtight container.
NOTES:
The shelf life is one year.
I prefer to make a larger batch at a time and store it in a half-gallon mason jar with a lid. Then I don't have to make it as often.
You don't have to use this on every load. I throw it into any load that is extra stinky and dirty. Think workout clothes!
HOW TO USE THE DIY LAUNDRY SCENT BOOSTERS
Simply sprinkle 1/4 cup of the "booster" over the clothes before starting the load. Still, use the normal amount of laundry soap. This recipe is safe to use on HE washers, front loaders, and regular washer machines.
ALL-NATURAL LAUNDRY PRODUCTS
Revamp your laundry room with these simple, cost effective, all-natural recipes.