Learn how to freshen a mattress and how to make a DIY mattress freshener spray. These tips will keep your mattress smelling fresh and clean with a natural solution.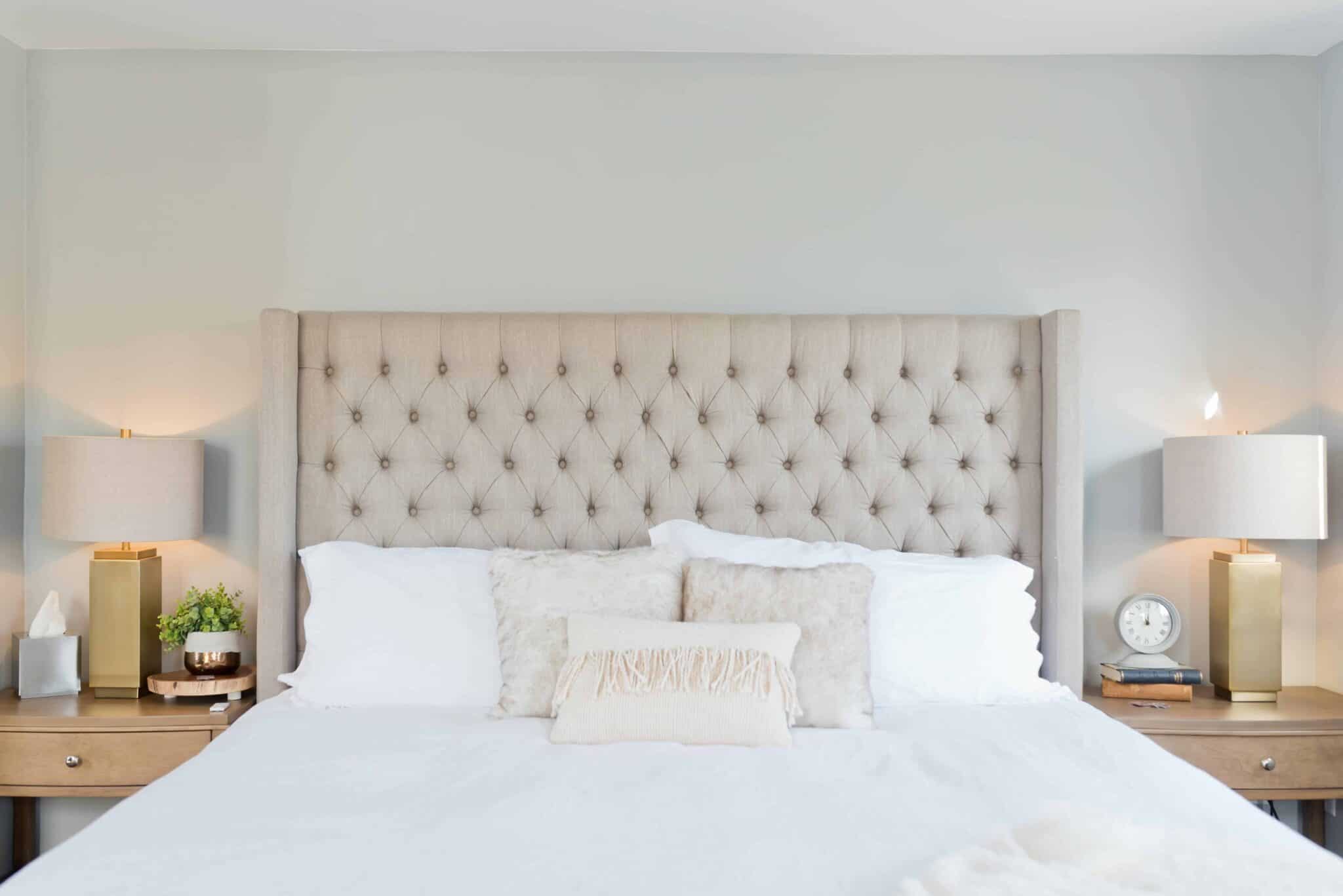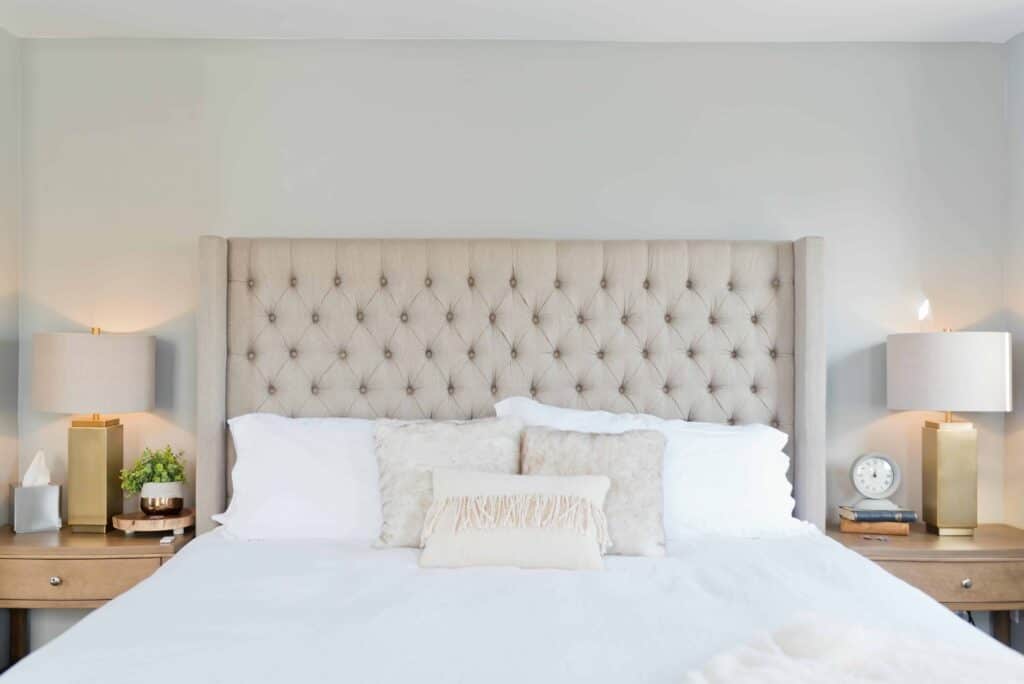 Mattresses can get dirty, discolored, and full of dust. It is recommended to replace a mattress every 6 to 8 years. But over the course of 8 years, how do you keep your mattress clean?
It doesn't exactly fit in the wash. Below I share a mattress cleaning spray as well as how to freshen up a mattress every few weeks.
The most common reason for mattress replacement is due to discomfort. Over time, mattresses will lose its firmness and sag in the middle.
Keeping your mattress clean, which can be hard to do, is just as important as comfort.
Let's discuss the best ways to clean your mattress and how to make a freshener spray to make it easy.
WHY CLEAN A MATTRESS?
Your mattress can house dust, dead skin, debris, and bacteria. This is why it is so important to clean them regularly, especially if you have pets in your home or suffer from allergies.
Sleeping on a dirty mattress can worsen signs of allergies and even asthma. The dust can make it harder to breathe and clog the airways.
Cleaning your mattress can be very simple but something that is forgotten about during regular cleaning. I sure know I forget about it and need to freshen my mattress more often than I do.
Learn how to make an upholstery cleaner here!
HOW TO CLEAN A MATTRESS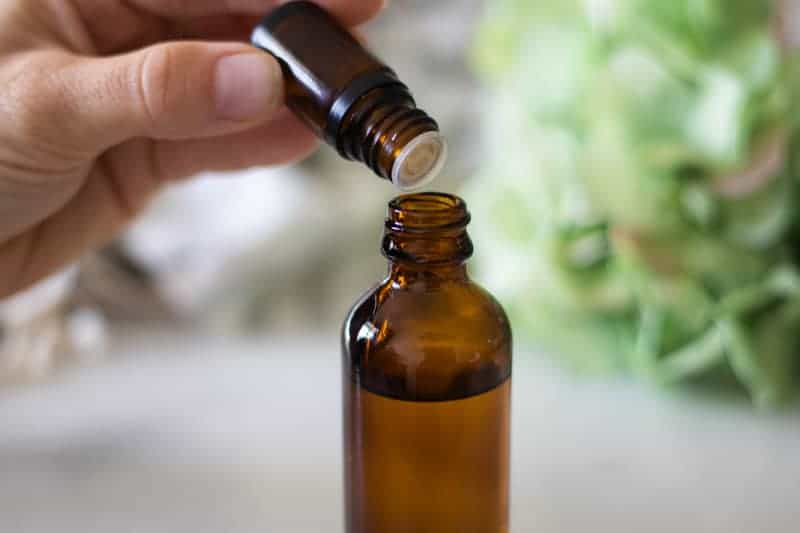 STEP 1: STRIP THE BED AND WASH BEDDING
The first step in cleaning a mattress is taking all the bedding off. Remove the sheets, blankets, comforter, pillows, and pillowcases.
Wash all of the bedding, and if possible, hang dry in the sun. The sun is a great way to kill bacteria naturally.
Hang the pillows on a clothesline to get fresh air and sunshine. Again, this is one of the best ways to get bacteria and stains out naturally.
STEP 2: LAY OUT IN THE SUN
This step is optional but highly recommended. Obviously, getting your mattress out in the sun is not feasible for everyone and highly reliant on the weather.
Sun is the best for removing stains, bacteria, mold, and any moisture. At the very least, after you strip your bedding, open all the windows to allow sunlight and fresh air to permeate throughout the room.
STEP 3: SPRINKLE MATTRESS WITH BAKING SODA
Baking soda is a great natural cleaner. It can remove odors, whiten, and dissolve dirt and grime. Baking soda can deodorize musty upholstery, making it perfect for a dirty mattress.
Sprinkle a generous amount of baking soda over the whole bed and allow it to work its magic. The longer it sits, the better; I like doing this in the morning and leaving it on all day.
Baking soda can help absorb moisture and remove bacteria.
STEP 4: VACUUM MATTRESS
Using a handheld vacuum or an upholstery attachment, vacuum all of the baking soda off of the bed. Vacuuming will help pull dust, dead skin cells, dust mites and other debris out of the mattress.
STEP 5: REMOVE STAINS WITH A SPOT TREATMENT
Hopefully, by the time you get to this step, there won't be too many stains left. However, if you have some hard-to-remove stains, this is the time to use a spot treatment to get those out.
It is important to use a natural spot treatment to avoid spraying toxins into your mattress.
This post contains affiliate links, which means I make a small commission at no extra cost to you. Get my full disclosure HERE.
MATTRESS CLEANER SPRAY
INGREDIENTS
1 cup water
1/8 cup Castile soap
2 tablespoons vegetable glycerin
10 drops lemon essential oil
Glass spray bottle
INSTRUCTIONS
Add all the ingredients to the spray bottle and shake well.
HOW TO USE
Spray the spot generously with the spot remover.
Rub the spray into the spot with a clean cloth.
Allow it to sit for 10 minutes.
Wipe clean with a cloth.
If necessary, repeat the steps until the stain is removed.
STEP 6: VACUUM AGAIN
After using the spot treatment, you will want to vacuum your mattress again. This will remove any debris that you may have loosened while removing the stains.
STEP 7: SPRAY WITH NATURAL MATTRESS FRESHEN SPRAY
This spray is made with witch hazel and essential oils. The essential oils in the spray can help deodorize, purify, and cleanse.
Similar to a linen spray, use this to freshen the mattress in between cleaning to keep it smelling beautiful.
DIY MATTRESS FRESHENER SPRAY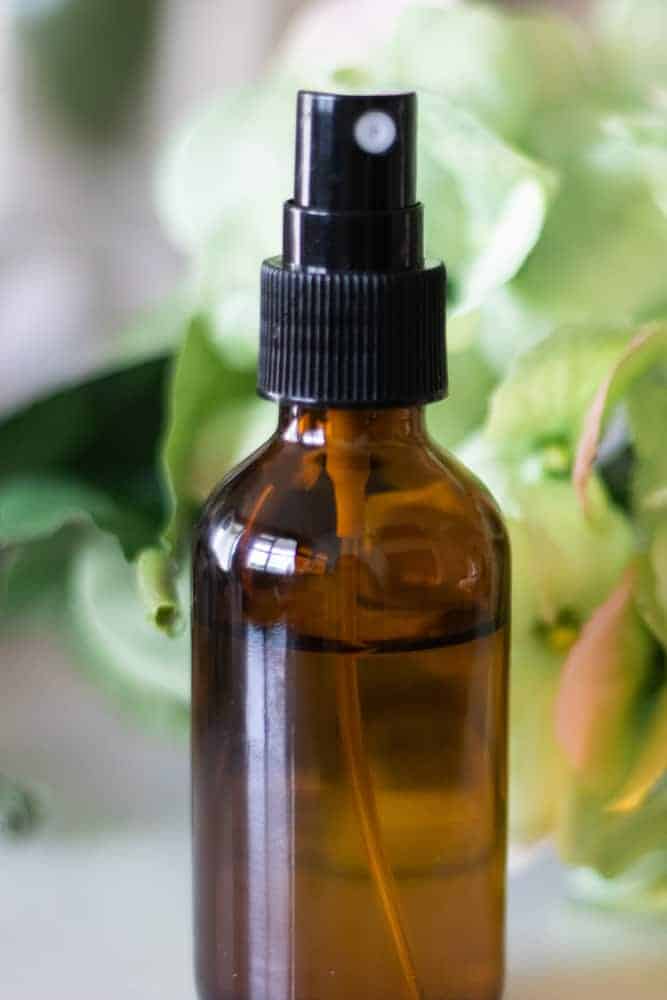 INGREDIENTS
5 drops of lemon essential oil
5 drops of Siberian fir essential oil
3 drops of wild orange essential oil
3 drops of cilantro essential oil
Witch hazel
Spray bottle
INSTRUCTIONS
Add the essential oils to the spray bottle.
Fill the bottle the rest of the way with witch hazel.
Shake well to combine before each use.
HOW TO USE
Mist the mattress with the spray and allow it to air dry before replacing the bedding.
STEP 8: RE-DRESS THE BED
Once your mattress is clean, it is time to put the bedding back on your bed. Using a mattress protector or a fitted sheet may help to keep your mattress cleaner longer. It can protect it against spills, bedwetting, and dust.
After your bedding is on, you can mist your bed with a linen spray or room spray to give it a lovely fresh scent.
HOW TO FRESHEN UP A MATTRESS?
Obviously, we aren't going to deep clean our mattress daily or even weekly, but there are some ways to freshen it up in between cleaning. Remove the bedding and mist it with mattress freshener spray.
Allow the mattress to air day with fresh air and sunshine anytime you can. As mentioned above, you can do this by opening the windows in your bedroom.
HOW OFTEN SHOULD YOU CLEAN YOUR MATTRESS?
It is recommended to clean your mattress twice a year. However, you should clean your sheets, blankets, and pillowcases much more often.
Washing your bedding once a week will keep your mattress cleaner as it will keep oils, dead skin, and dust from getting onto the mattress.
HOW TO GET RID OF DUST MITES ON BED
One of the best ways to remove dust mites is by washing your bedding in hot water and letting them air dry. If you have dust mites in your mattress, it is best to use baking soda and a vacuum.
Sprinkle the mattress with baking soda, allow it to sit for at least 30 minutes, and vacuum.
I do hope you enjoyed this post! Be sure to leave a comment below and let me know how it worked for you. And for more great DIYs, see the posts below.
DIY Mattress Freshener Spray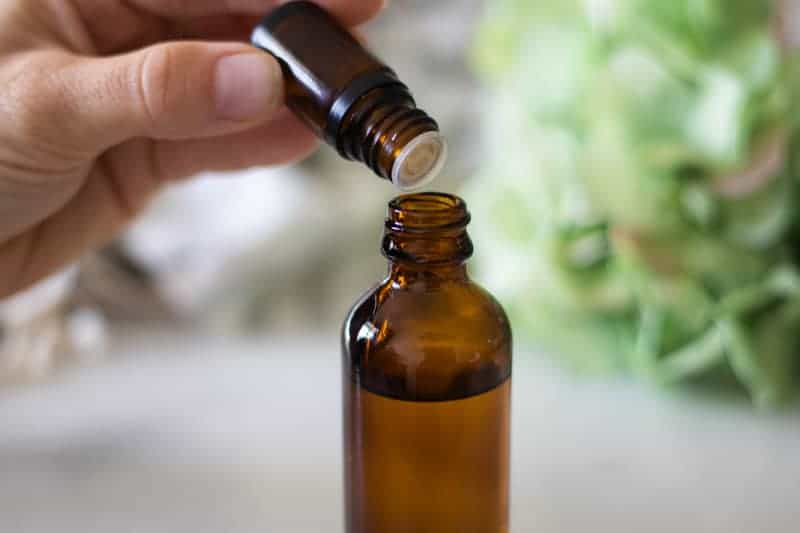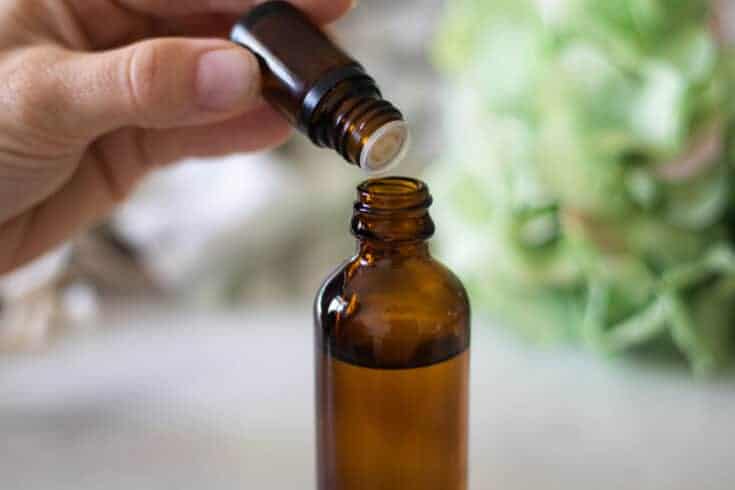 Easy to make mattress freshener spray with essential oils.
Materials
5 drops lemon essential oil
5 drops Siberian fir essential oil
3 drops wild orange essential oil
3 drops cilantro essential oil
Witch hazel
Spray bottle
Instructions
Add the essential oils to the spray bottle.
Fill the bottle the rest of the way with witch hazel.
Shake well to combine before each use.
Mist the mattress with the spray and allow it to air dry before replacing the bedding.