Essential oils are unique; they have great benefits and can be found in everything from cosmetics to the foods we eat. But each oil has its place because there is a reason you won't find patchouli-flavored brownies or oregano-scented hair spray. This post will cover the best smelling essential oils, the worst smelling oils, and when and where to use them.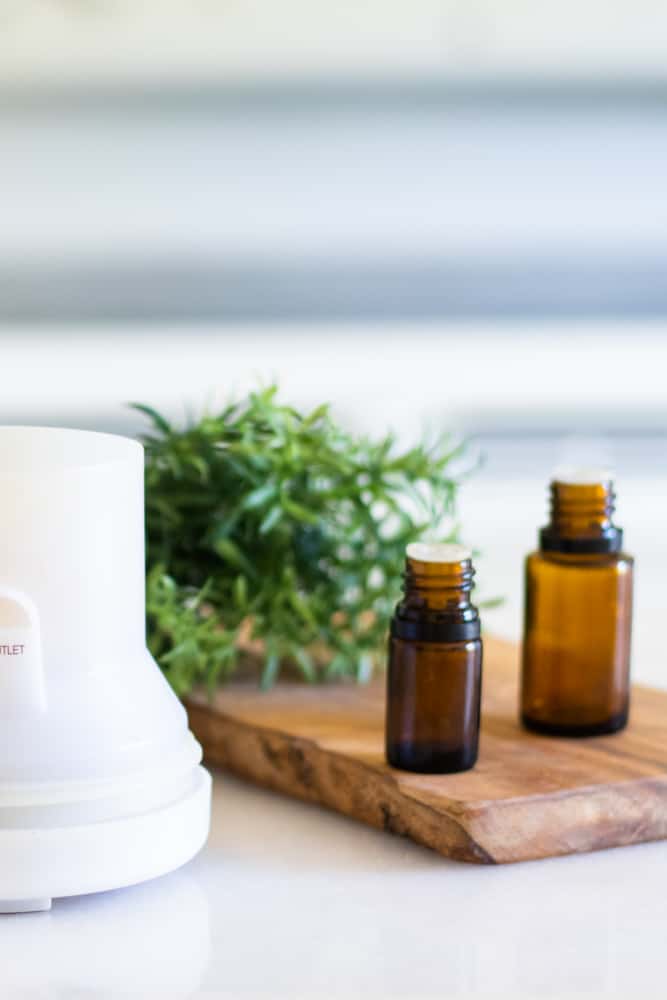 Essential oils are aromatic compounds most often used for aromatherapy, adding scent to cosmetics and used in household items such as air fresheners.
But what about the essential oils that don't smell good? What is the point of those oils if they smell bad? Believe it or not, even the worse-smelling essential oils can be used to benefit your body.
This post is all about the worst and best smelling essential oils, unique essential oils, and the uncommon oils.
Best Smelling Essential Oils
Each person is going to react differently to the different smells. Every individual smells things differently and, as a result, will like or dislike the scent based on their own preference. In fact, the scents you enjoy most may change over time, for the better or worst.
Depending on your mood or whatever you are dealing with on that particular day may change which scents are appealing that day.
According to Forbes, lavender is at the top of the list for best smelling essential oil. Lavender is by far the most popular essential oil and is known for its beautiful floral aroma, being found in many body sprays and perfumes.
Essential Oils that Smell Good
Lavender
Lemon
Sandalwood
Cinnamon
Peppermint
Bergamot
Vanilla
Rose
Jasmine
Wild orange
Eucalyptus
Essential Oil Smells
There are 7 different essential oil groups and each one gives off a distinct aroma.
Citrus: Citrus essential oils give off a fresh, fruity, and bright smell. They smell clean, have a sweet aroma; most people enjoy the scent of citrus oils.
Earthy: Earth essential oils such as citronella, eucalyptus, frankincense, spikenard, and tea tree, have a musky or grassy smell. These essential oils can remind one of the damp summer forests after a rain.
Floral: Floral essential oils are among the most popular essential oils and high on the list of "best scents." They have a soft smell that is often described as powdery, relaxing, and calming.
Herbal: Herbal essential oils have a fresh and sharp smell. Each herbal essential oil gives off a unique aroma that will remind you of your favorite kitchen dishes.
Minty: Minty essential oils have a cool, spicy, and refreshing scent. These oils include wintergreen, spearmint, and peppermint.
Spicy: Essential oils that fall under this category give off a hot, pungent aroma.
Woodsy: Essential oils in this category give off an aroma that will remind you of being outside in the woods. Woodsy essential oils like Siberian fir, sandalwood, and cedarwood have a very distant smell that can relax and calm the body. Almost all men enjoy woodsy essential oils, which is why most men's cologne, deodorant, and beard oils are scented with those oils.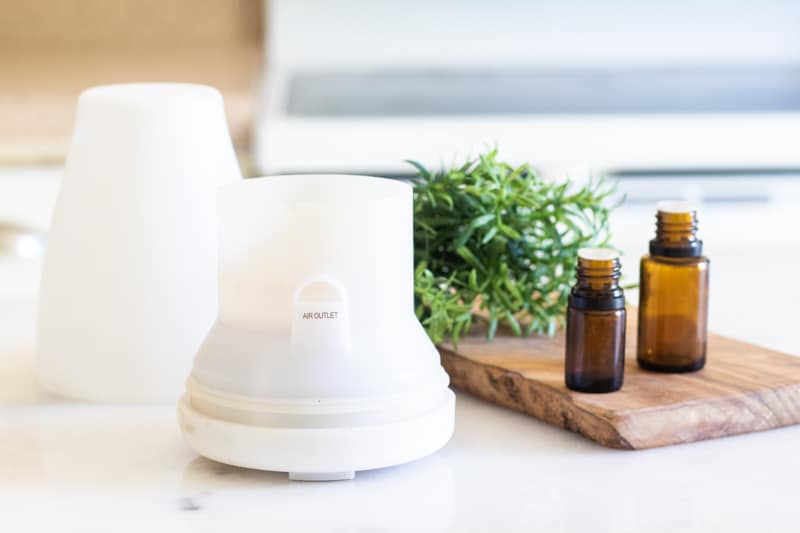 Worst Smelling Essential Oils
Some of the essential oils on this list may surprise you. A scent you may love may be hated by others. The number one oil on this list is patchouli.
This is a big shock to me because I love the scent of patchouli and often add it to my diffuser blends. However, I am not surprised because I have been in the essential oil world long enough to know how many people despise the smell of patchouli.
Worst smelling essential oils list:
Patchouli
Oregano
Star anise
Tea tree
Fennel
Valerian
Vetiver
How to Use the Worst Smelling Essential Oils
Even though certain essential oils may not smell good, that doesn't mean they can't benefit your body. If you need to use an oil that smells unpleasant, there are a few ways to mask the smell.
My number one tip is to apply the oil to the bottom of your feet and then put on your socks and shoes so you can't smell them. The bottom of your feet is a great place to apply essential oils because your largest pores are there and reach the bloodstream quickly.
You can dilute the essential oil in a carrier oil and add a more pleasant smelling essential oil to the blend to change the smell and mask the unwanted scent.
Sweet Smelling Essential Oils
I often get asked which essential oils give off a sweet-smelling aroma. Typically, if you are looking for sweet, you will want to stick to citrus essential oils.
Lemon
Lime
Grapefruit
Wild orange
Tangerine
Citronella
Lemongrass
Pair these sweet aromas with a floral oil to make the perfect diffuser blend! You may recognize citronella as a bug deterrent, which it does a wonderful job at. It makes this list because of its mild, sweet lemon-like scent.
Unique Essential Oils
Unique essential oils come in the form of pure oils or blends of oils. Some of the most unique essential oil blends serve very specific purposes, such as doTERRA's On Guard, young living's gentle baby, or rocky mountain oil's purify.
Each of the blends above use very specific oils to serve a particular purpose.
Several essential oils on their own are unique by the smell they give off and the properties they have.
Geranium
Cedarwood
Clary sage
Rosemary
Chamomile
Ylang ylang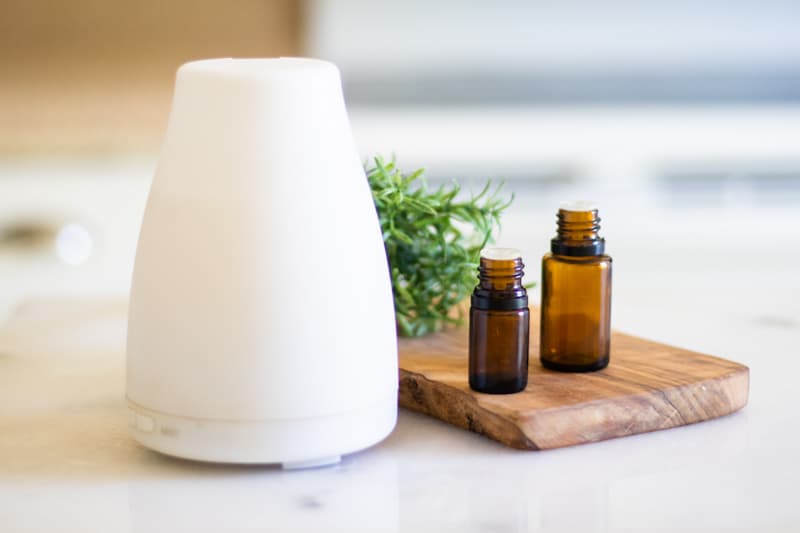 Wondering how long essential oils last? Learn how long EOs last and more here.
Uncommon Essential Oils You Should Try
Once you enter the essential oil world, you will quickly notice there are lots of oils beyond lavender, lemon, and peppermint.
Several of the "weird" or uncommon essential oils will become your favorite once you smell them for the first time or learn how to use them.
Cypress: Promotes vitality, natural boost of energy, help reduce skin imperfections.
Helichrysum: Known as "liquid stitches," this oil is a great one to keep around to stop bleeding.
Marjoram: Apply to muscle aches and discomforts for a soothing effect
Mandarin: Natural boost of energy, cleanse surfaces, purifies the air
Ginger: Promotes healthy digestive system
Lemongrass: Repels unwanted insects and is excellent for strengthing the hair.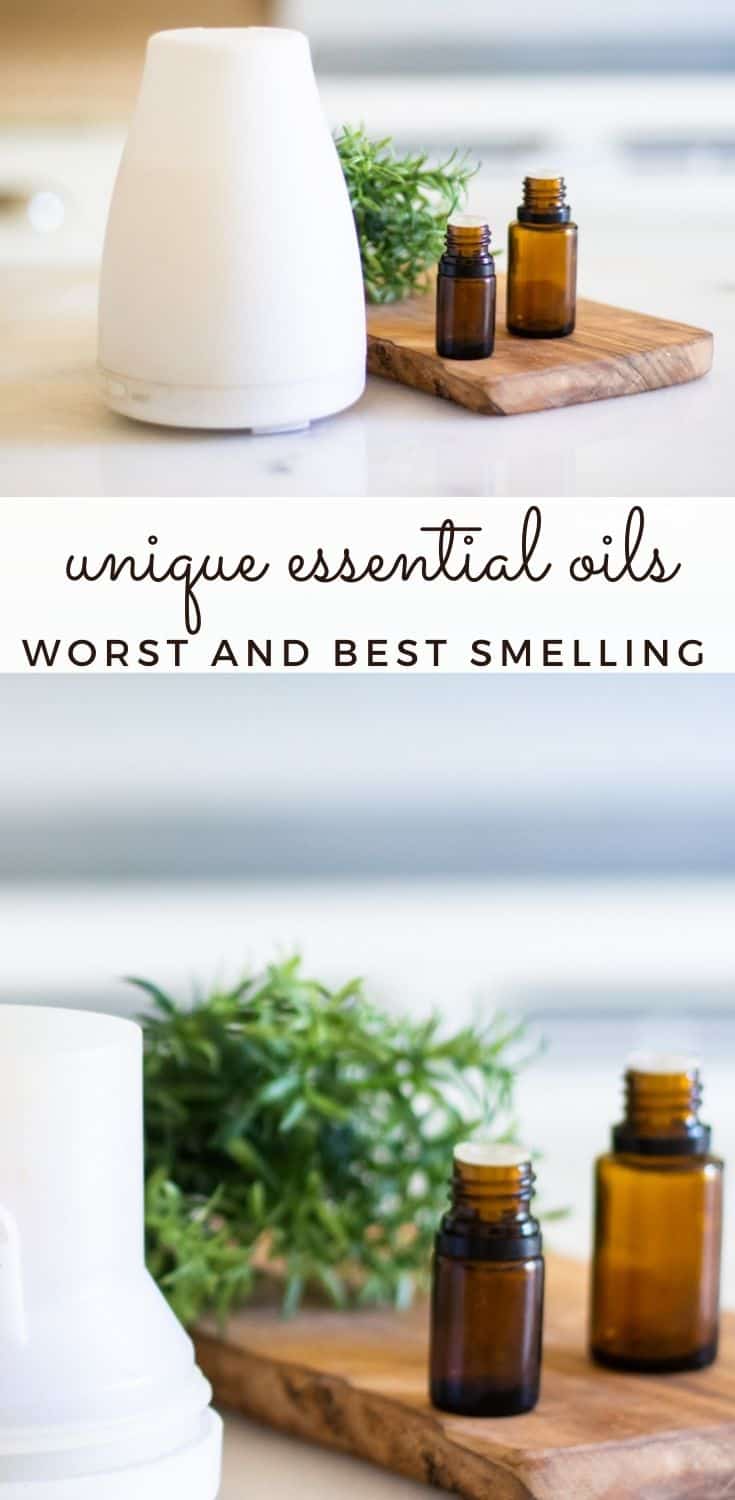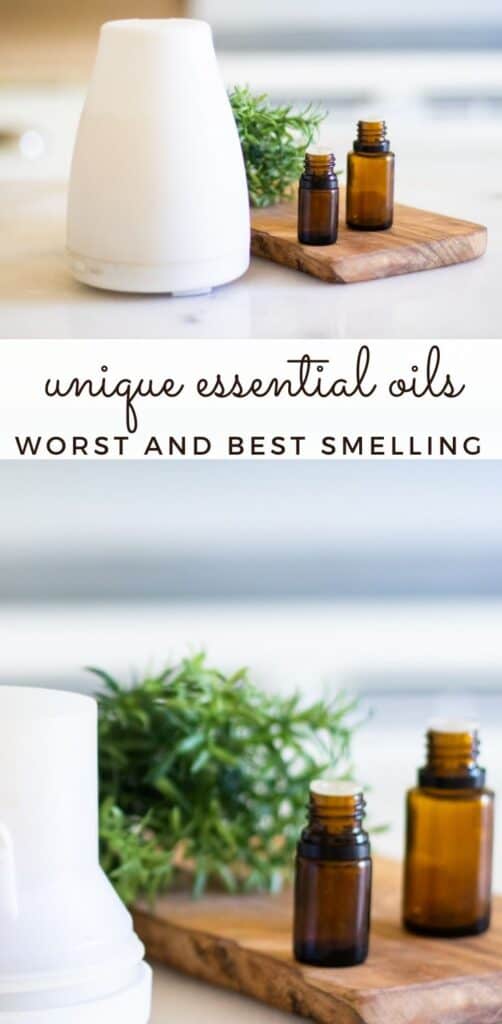 Top 3 Essential Oils
Lemon, lavender, and peppermint are among the most popular essential oils, followed closely by tea tree and frankincense.
These essential oils are great to start with and can be used for so many different things. For example, lemon is one of the best essential oils for cleaning, purifying the air, and flavoring drinks.
Lavender is well known for its ability to calm and relax, but it is also great for most skin imperfections. I use it in so many skincare roller bottle blends and perfumes.
Peppermint has an incredibly soothing effect and can come in handy for muscle discomfort or head tension.
Shop this post
This post contains affiliate links, which means I make a small commission at no extra cost to you. Get my full disclosure HERE.