On Guard essential oil is one of my most used DoTERRA blends, which should come as no surprise with its long list of benefits, including its immune-supporting properties. Learn the many benefits and uses of On Guard essential oil.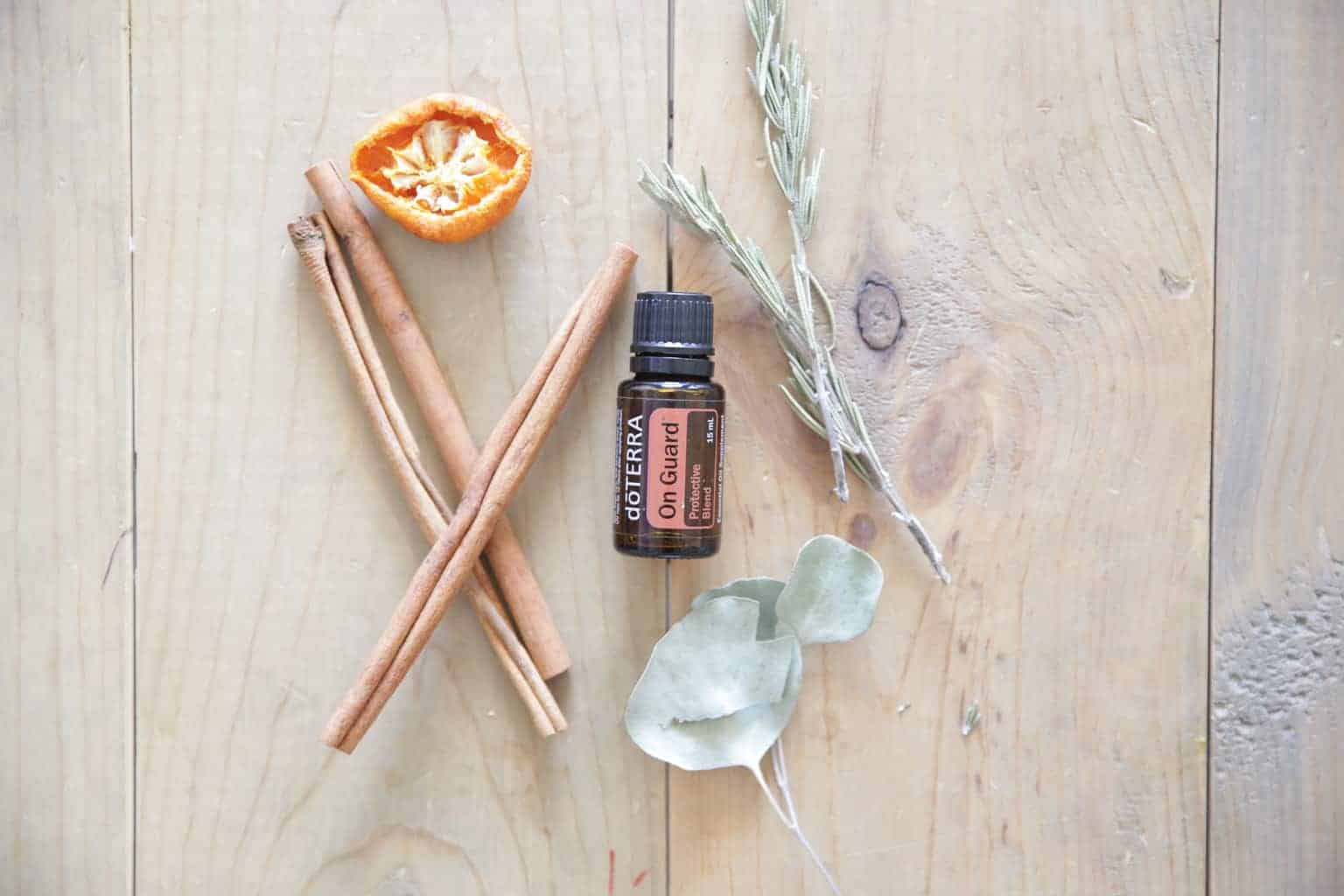 On Guard is a blend that DoTERRA makes and it is absolutely most favorite essential oil blend! I had to add the "absolutely" because I say that a lot, but this is my favorite for real.
This is one essential oil to have on had as we head into the cooler months. On guard is a blend of wild orange, clove, cinnamon, rosemary, and eucalyptus. It is known as the protective blend, it can help purify the air as well as support a healthy immune system.
ON GUARD ESSENTIAL OIL VIDEO
HOW TO USE ON GUARD ESSENTIAL OIL
This essential oil can be used in three different ways: aromatically, internally, and topically.
For aromatic use: add 4-6 drops of the essential oil to a diffuser, breathe it straight out of the bottle, or add a couple of drops to the palm of your hands, rub it together, and breathe in.
For internal use: add 1-2 drops to 4 ounces of water, add 1 drop under the tongue, or add 1-2 drops to a veggie capsule.
For more information: See, Safely taking essential oils internally. And always check with your doctor before taking any essential oils internally.
For topical use: apply diluted to the area of concern, bottoms of feet, down the spine, wrists, or back of the neck.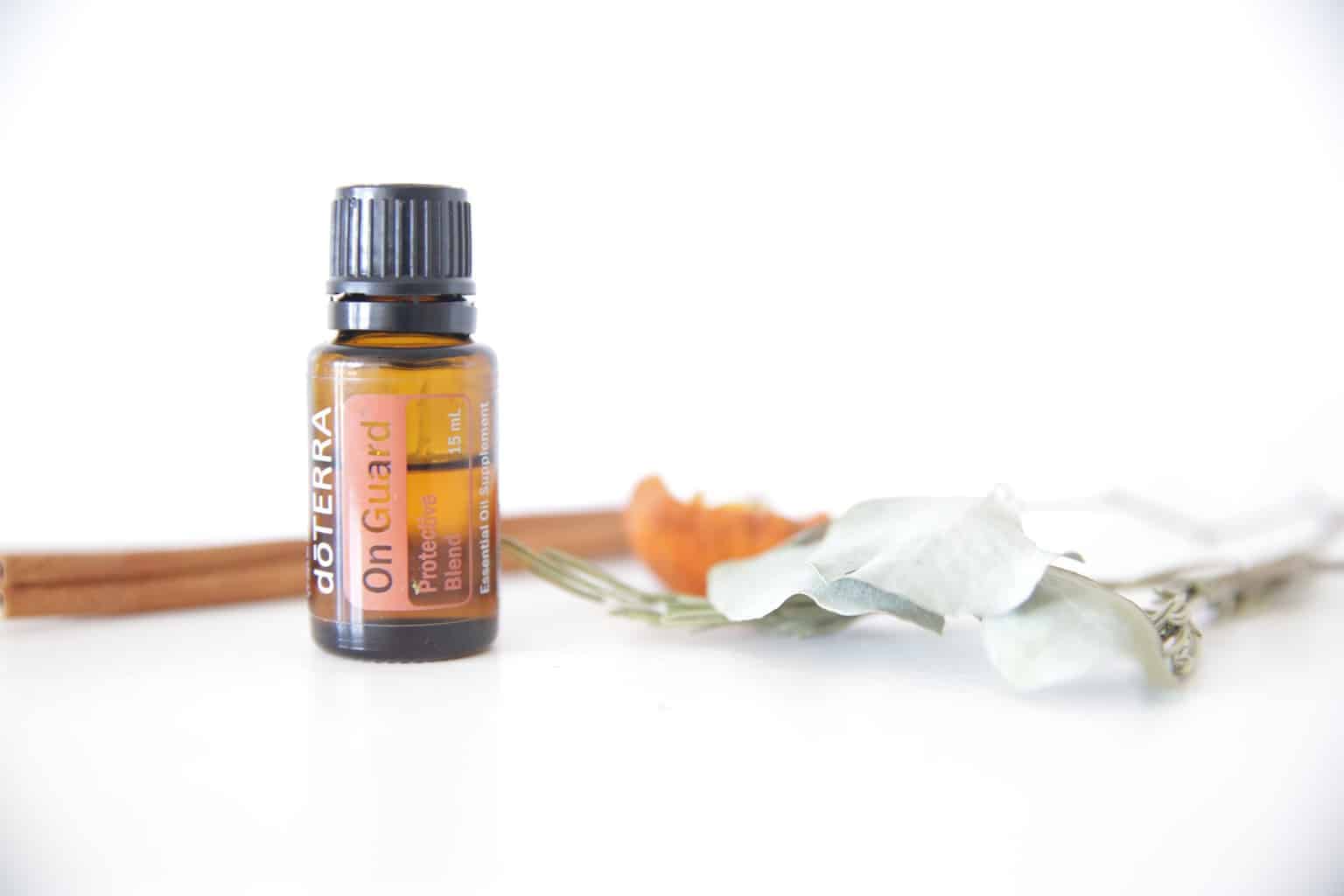 ON GUARD ESSENTIAL OIL TOP USES
Diffuse to cleanse the air, uplift the mood, and give off a sweet yet spicy aroma.
Supports healthy teeth and gums.
Use as an effective alternative to synthetic options for immune support.
Take internally for a quick immune boost.
Supports the body's natural antioxidant defenses.
Supports healthy respiratory function.
Supports healthy digestive function.
Protects against environmental threats.
Apply during fall and winter months, before or after going into crowded places.
Add to water for an effective all-purpose cleaner for surfaces.
ON GUARD ESSENTIAL OIL DIY PRODUCTS
Natural Hand Cleanser
Add 10-15 drops of on guard to a 4-ounce spray bottle and fill the rest of the way with water. Apply on the hands and surfaces.
Foaming Hand Soap
Add 1/4 cup castile soap and 15 drops of on guard essential oil to a foaming hand soap container. Top off with water and use as an all-natural hand soap.
All-Purpose Cleaner
Add 1/2 cup vinegar and 10-15 drops of on guard to a 16-ounce glass spray bottle and top off with water. Use to clean surfaces, floors, and mirrors.
Roller Bottle
Add 15-20 drops of on guard to a 10mL roller bottle and top off with fractioned coconut oil. Apply topically to the bottom of feet, wrist, back of the neck and down the spine.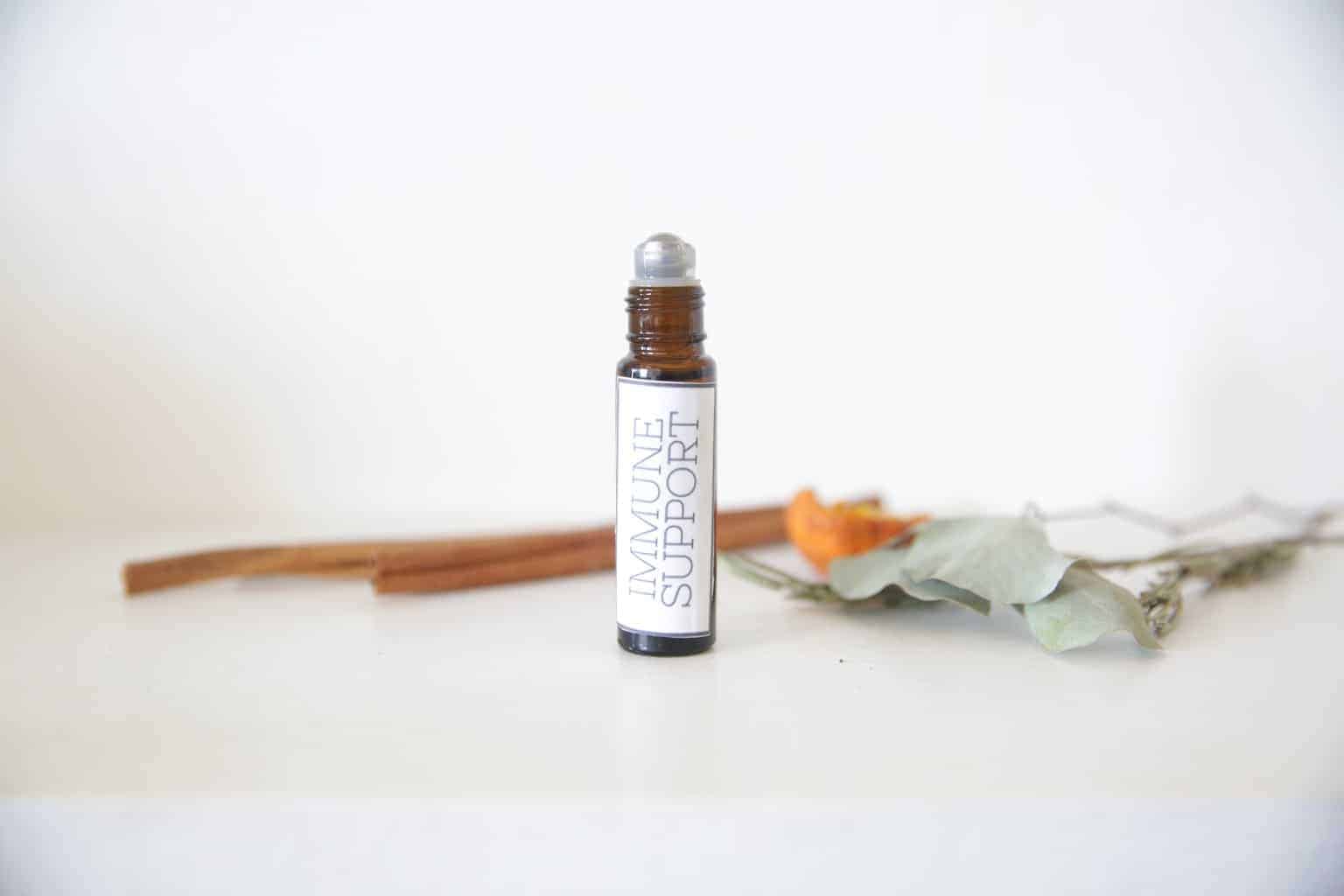 This post contains affiliate links, which means I make a small commission at no extra cost to you. Get my full disclosure here.
What is your favorite way to use on guard essential oil? Let me know in the comments below!
SHOP THIS POST:
Get your wholesale essential oil account HERE. This will give you 25% off for a full year and access to my VIP Facebook group for live education and themed classes. Email me with any questions: laura@ouroilyhouse.com
On Guard essential oil
Roller Bottle
Fractionated Coconut Oil
4 oz Spray Bottle
16 oz Spray Bottle
Foaming Hand Soap Container
PIN IT FOR LATER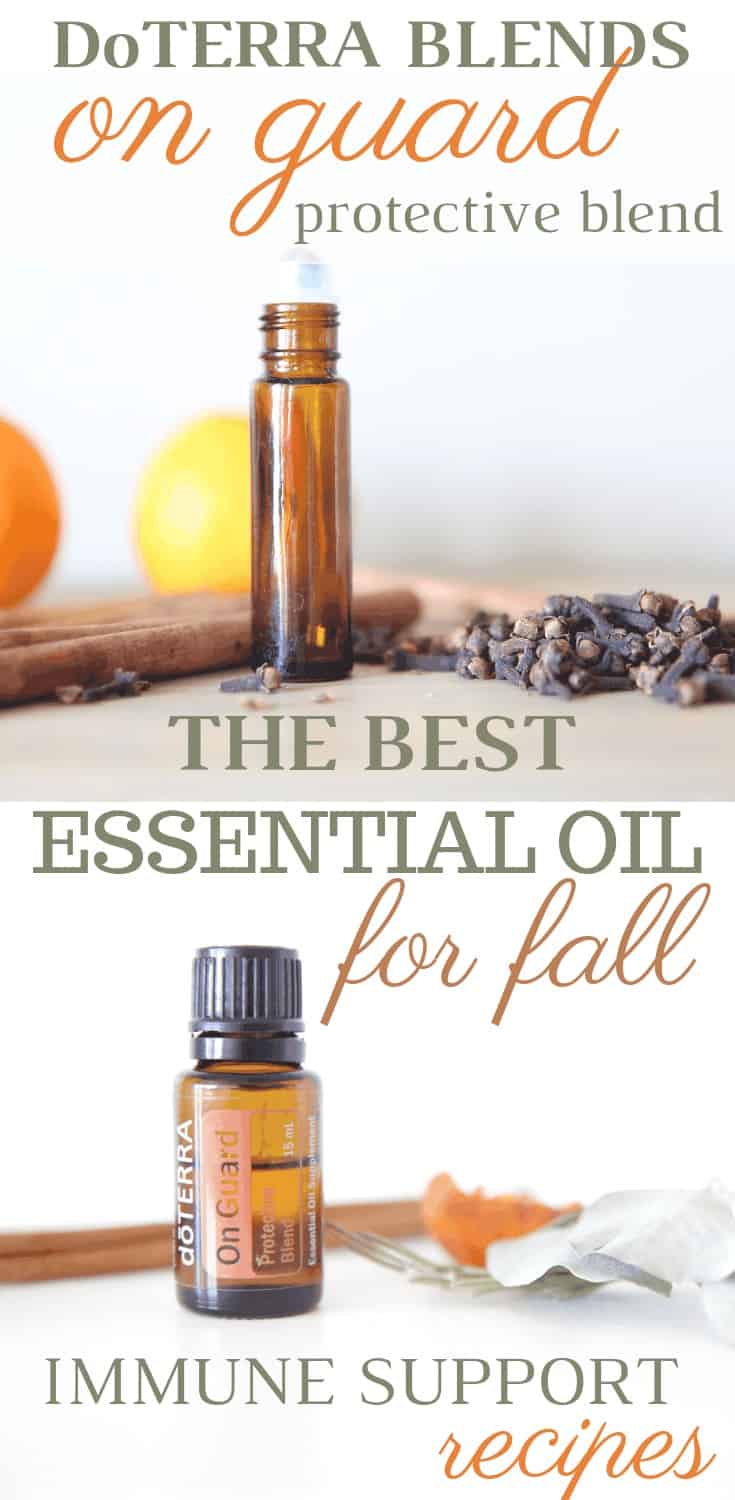 Follow along with our oily house: