Have you ever tried making your own DIY natural deodorant? Because if you haven't, it's easier than you may think! Made with natural ingredients, you can actually pronounce; it smells and works great!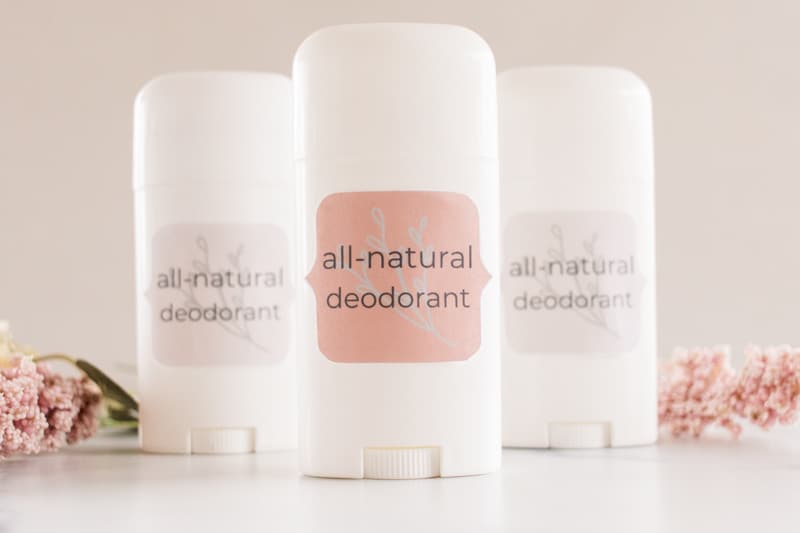 We are all aware that we are exposed to a number of toxins every day, but would you believe that modern estimates show that number likely in the tens of thousands?
Products like soaps, lotions, make-up, and deodorants are loaded with toxic ingredients, some of which include known carcinogens. In addition, chemicals like parabens and aluminum compounds can mimic estrogen, causing a number of health concerns.
After buying natural deodorant for many years, I began researching how to make my own deodorant to save money and customize it to fit my needs.
So, whether you're just starting to switch to natural products by making your own, it is much easier than you think, as many of these DIYs share common ingredients. For example, once you make this DIY natural deodorant, you'll have many of the ingredients to go on and make natural body butter, lotion, sunscreen and chapstick.
Why use natural deodorant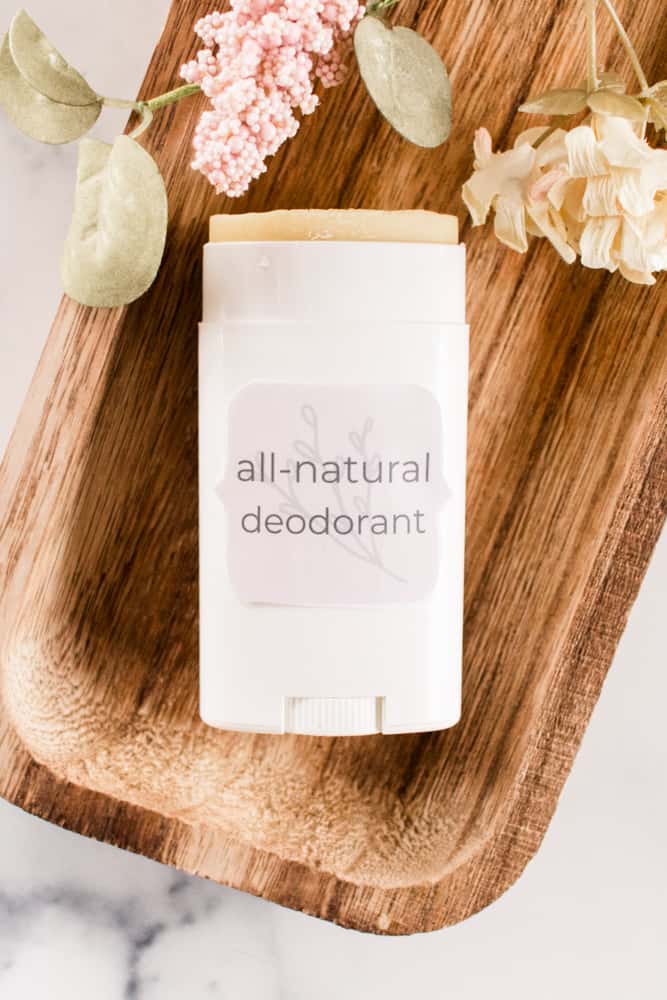 Natural deodorant drastically reduces the number of chemicals we are exposed to every day. In addition, using a natural deodorant minimizes the risk of skin irritations because it absorbs moisture rather than blocks it.
In a single container of antiperspirant deodorant, you may find aluminum compounds, parabens, stearates, triclosan, propylene glycol, triethanolamine (TEA), diethanolamine (DEA), fragrances, dye, and artificial colors.
What the heck are those things
Aluminum actually clogs the pores and temporarily stops you from sweating, which sounds good, right? Isn't that what we want?
NO! Sweating is one of the ways your body detoxifies itself and is a natural healthy process. Plus, aluminum can interfere with estrogen levels causing a hormone imbalance.
Parabens are a group of compounds used as a preservative in most cosmetic and personal products. But unfortunately, they too, mimic estrogen and cause hormone imbalances.
Stearates are a waxy compound found in many of our personal products. This chemical is linked to cancer, hormonal imbalance, and other skin and organ abnormalities.
Triclosan is an antibacterial agent and preservative in personal care and home-cleaning products. It is a hormone disruptor; and can irritate the skin, lungs, and eyes.
Propylene glycol is an organic alcohol often used as a skin-conditioning agent. However, it is known to cause allergic contact dermatitis and itchiness.
TEA and DEA can cause damage to the kidney and liver. These chemicals have been banned in other countries because of the harm they can cause to the body, as well as having been linked to cancer.
Artificial colors, dyes, and fragrances can cause allergic reactions, contain hormone disturbers, carcinogens, and have been linked to damaged sperm. Some dyes like red 40 are banned in other countries.
What if I don't want to make my own
Thankfully you can find many pre-made natural options, many of which I've tried personally. And though they work well, they tend to be rather pricy! Which is why I prefer to make my own. 🙂
This post contains affiliate links, which means I make a small commission at no extra cost to you. Get my full disclosure HERE.
1) DoTERRA's Natural Deodorant
2) Schmidt's Natural Deodorant for Sensitive Skin: Fragrance-Free
3) Baking Soda Free Grapefruit Deodorant Cream by Meow Meow Tweet
5) Green Tidings Organic All Natural Deodorant, Lavender
DIY natural deodorant recipe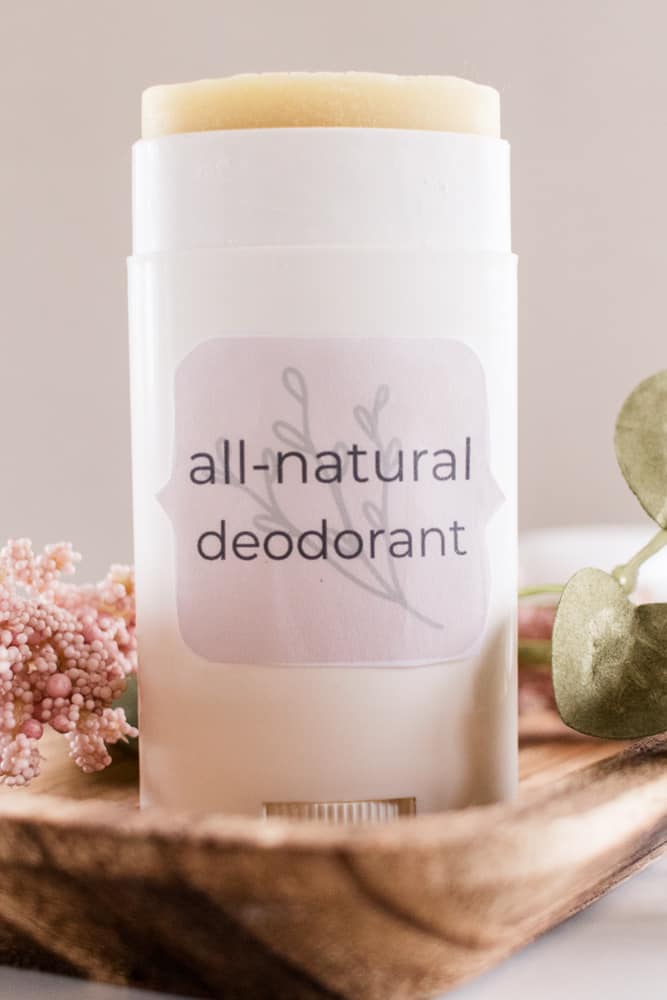 Be sure to visit my online resource library for your free printable deodorant labels.
I have been making my own different variations of deodorant for years now. This recipe below is one of my favorites because it works, it is simple, and it is cheap.
Ingredients
How to make deodorant
Melt shea butter and coconut oil in a double boiler. If you don't have a double boiler, place a glass bowl over a pot of water and bring it to a boil.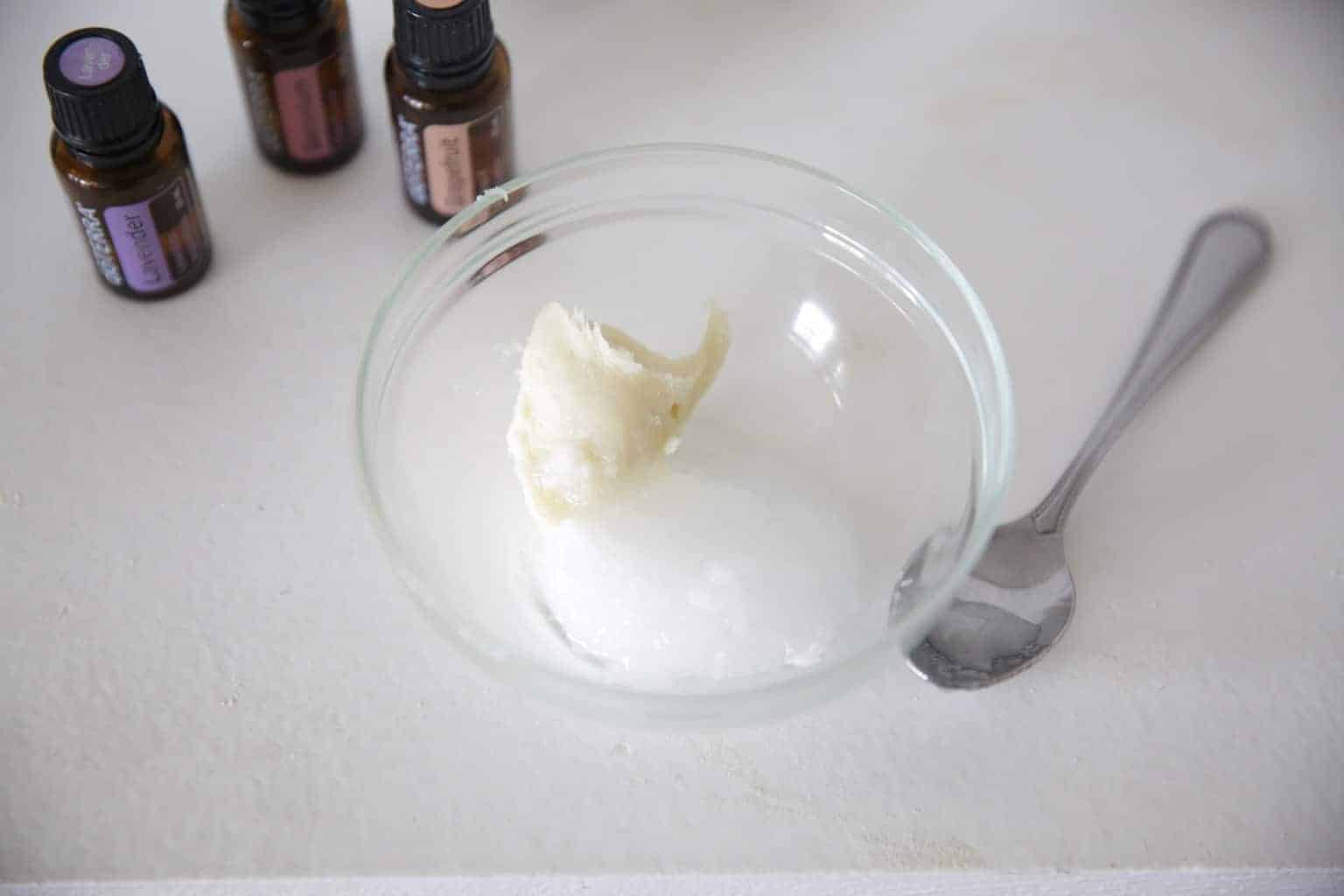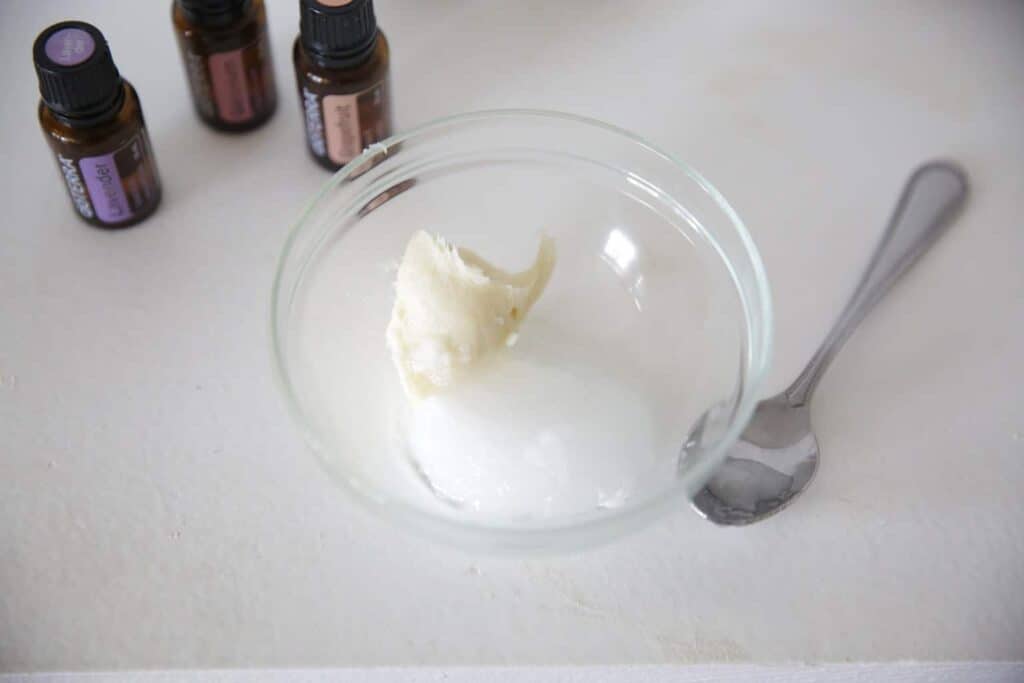 Once the oil and butter are melted, remove the bowl from the heat before stirring in the baking soda and arrowroot powder.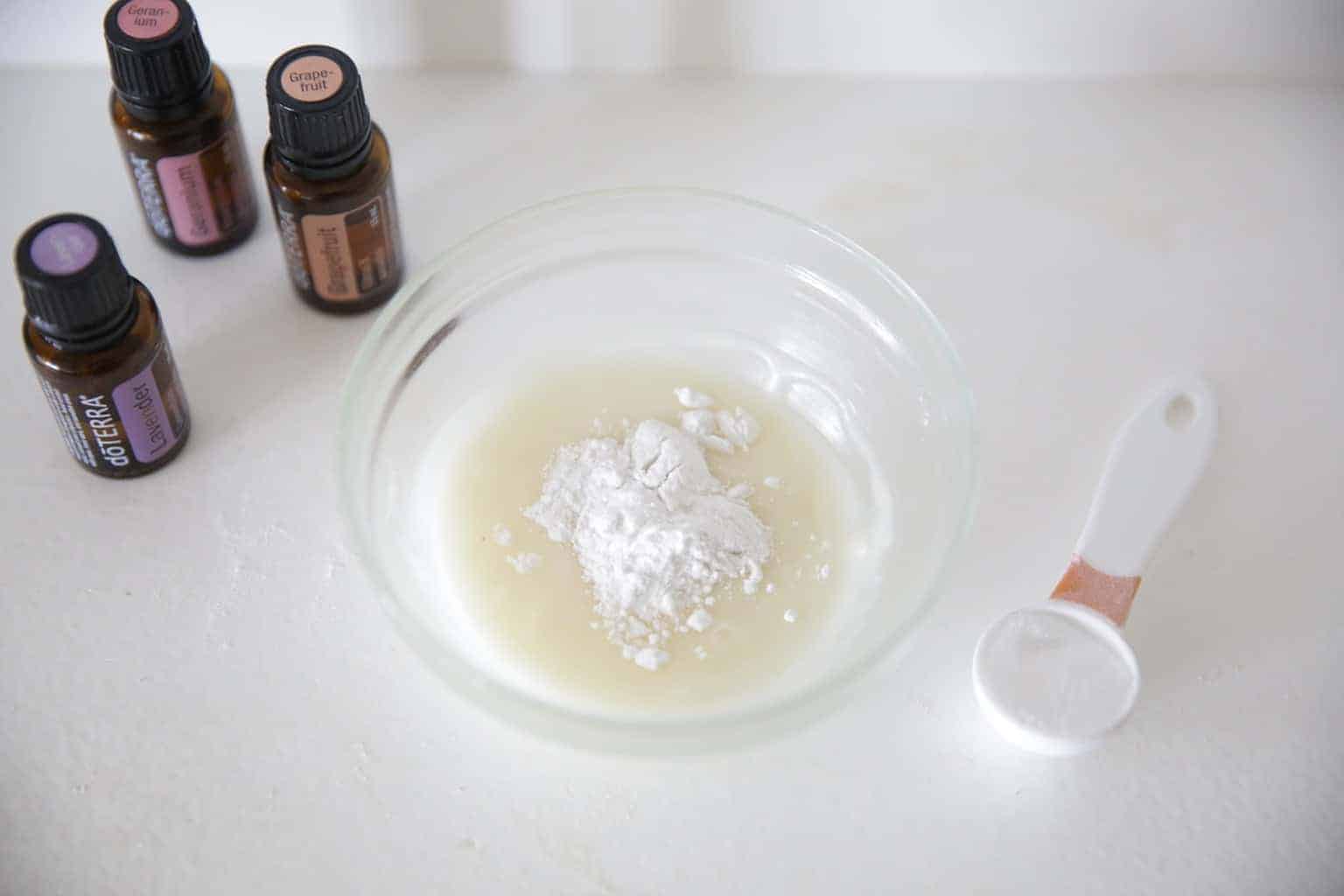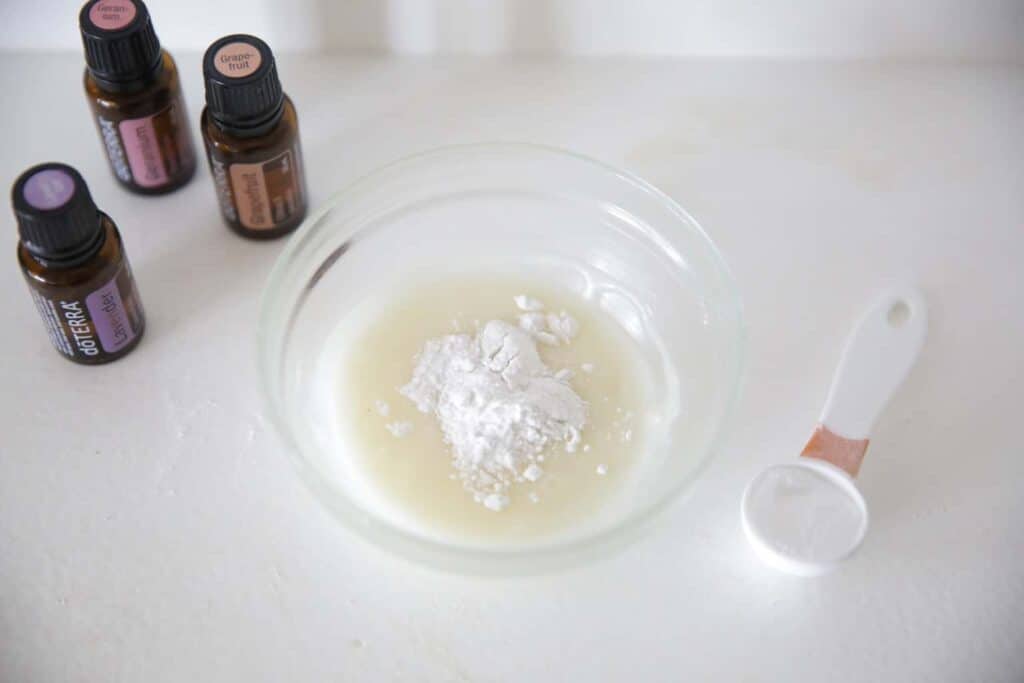 Now add in essential oils for the scent. (see blends below)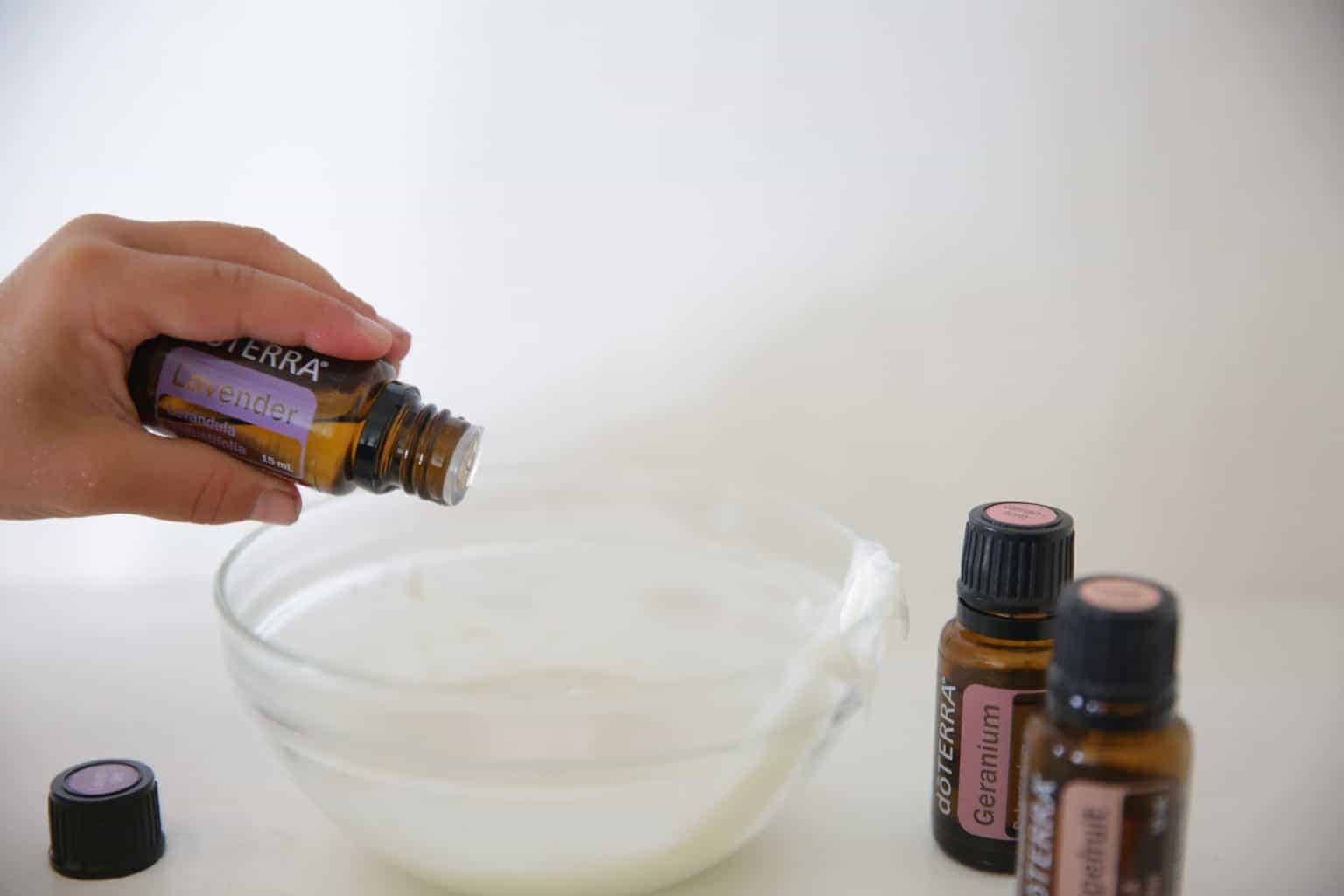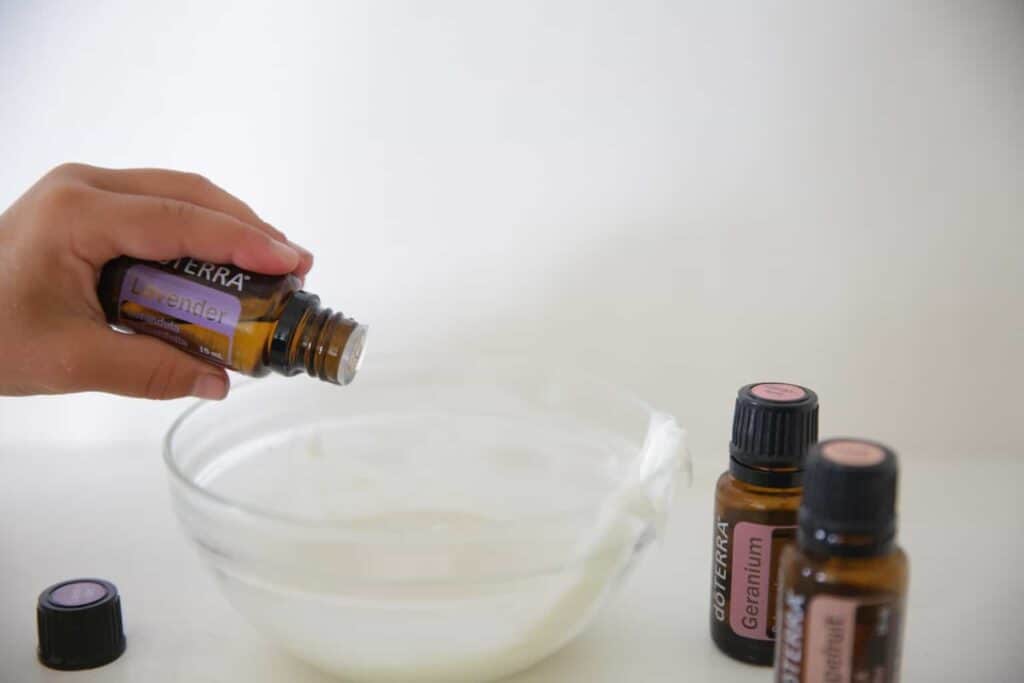 Finally, while the ingredients are still melted, pour them into an empty deodorant container. I like to reuse old deodorant sticks, but if you prefer, pour it into a shallow, wide-mouth glass mason jar.
If the deodorant mixture has begun to solidify, as seen in the picture below, use a spoon to transfer it to the container.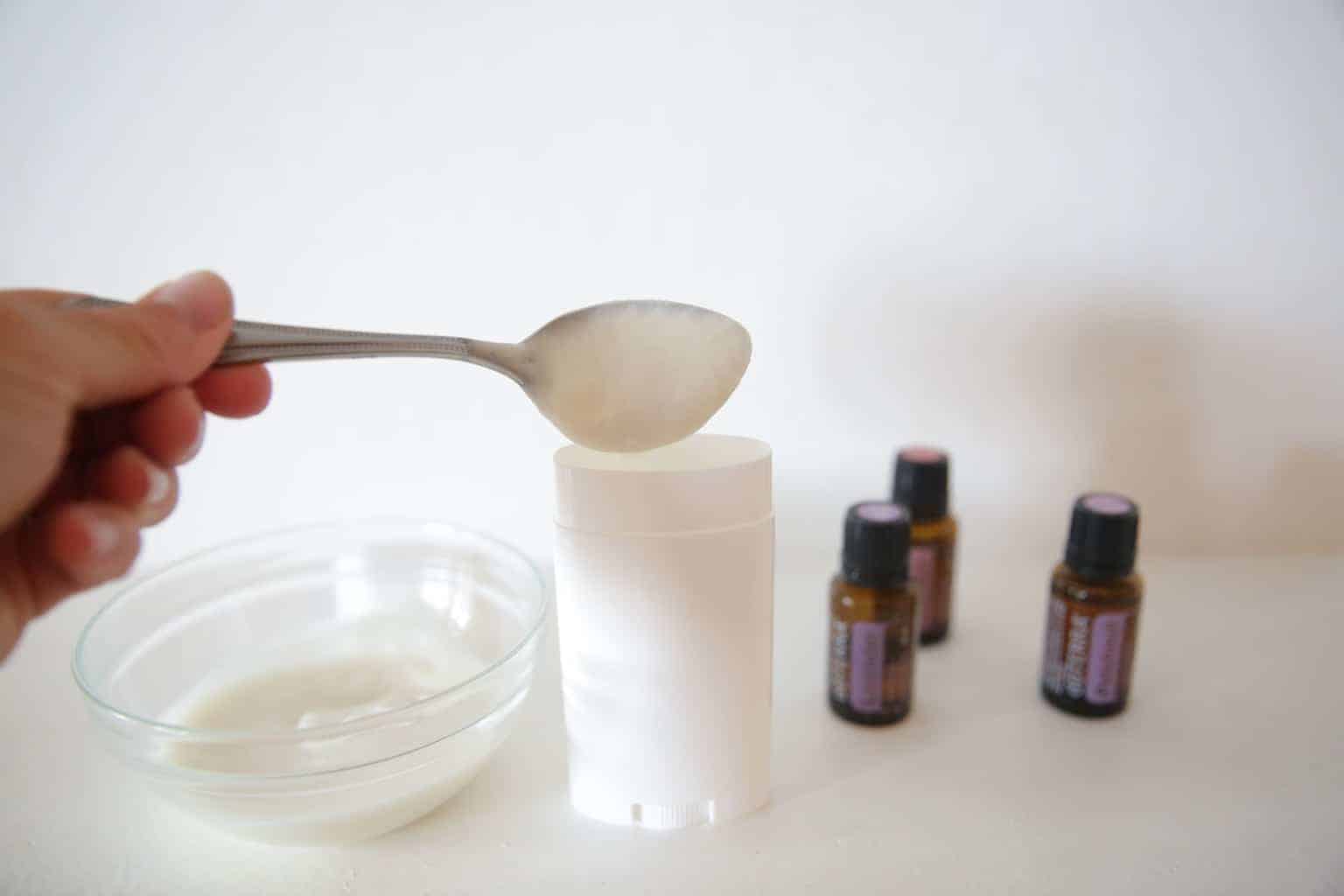 NOTE: Coconut oil melts at temps over 76°F. If you choose to store your homemade deodorant stick in a deodorant container, make sure the temperatures stay at or below 76° or store it in the refrigerator.
If you are planning on traveling with it, you can store it in a mason jar with an airtight lid.
Alterations
Not all ingredients are for everyone, and while I try to make recipes to fit almost everyone's needs, I understand that certain ingredients may not work for everyone.
Though it's not considered harmful, baking soda, in rare instances, can cause skin irritations. If that is the case, stop using and try this baking soda-free deodorant or deodorant spray.
how to get rid of underarm odor naturally, how to use deodorant
Its no secret natural deodorant is not as powerful as its conventional counterpart. Natural deodorants do not use any harsh, synthetic chemicals to mask underarm odor.
Thankfully there are a number of ways to reduce underarm odor naturally. For example, baking soda is used as an odor neutralizer and is used in many industries, including personal hygiene, for just that reason.
Another way to help combat lingering body odor is by using a body scrub. Gently exfoliating under the arms with a body scrub will help rid the skin of the pungent smell of the odor-causing bacteria.
Deodorant scent combinations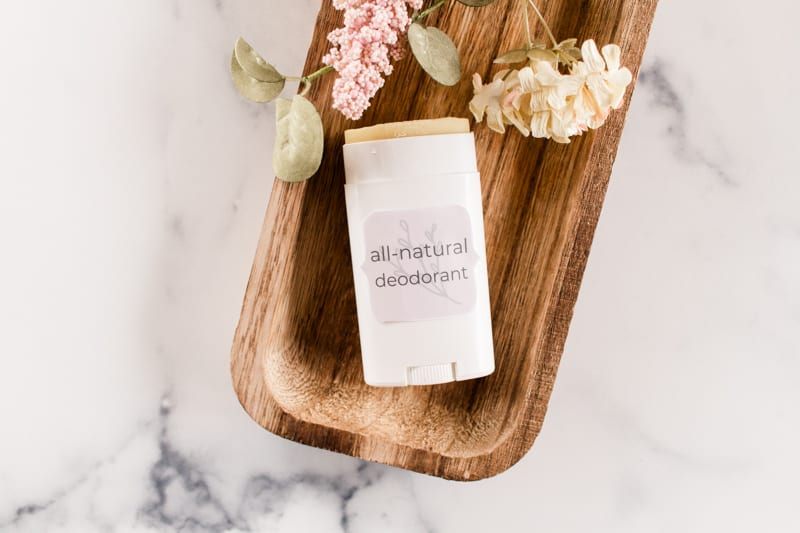 Women deodorant blends:
4 drops lavender, 3 drops clary sage, and 2 drops melaleuca
5 drops lime, 3 drops bergamot, and 2 drops lemon
4 drops geranium, 3 drops lavender, and 2 drops grapefruit
Men deodorant blends:
4 drops cypress, 3 drops bergamot, and 2 drops rosemary

4 drops lemongrass, 3 drops melaleuca, and 2 drops sandalwood

6 drops wild orange, 3 drops helichrysum, and 2 drops rosemary
Get the oils for your favorite combination here.
I hope you try this homemade deodorant recipe! Its good to know you can still smell great while using natural ingredients.
And if you love it, let me know what you think in the comment section below. If you are looking for more great beauty care recipes, check out some of these favorites below.
Yield: 1 Stick
Homemade Deodorant Stick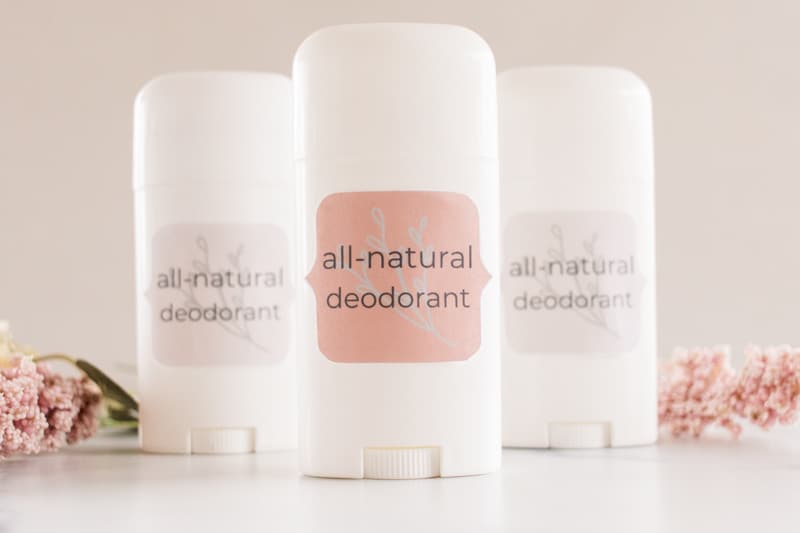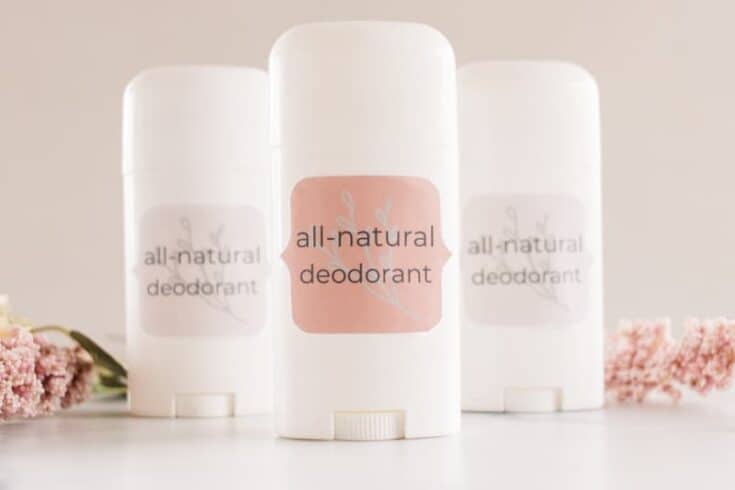 Stop the odor once and for all with a natural deodorant stick that really works!
Materials
3 tbsp coconut oil
2 tbsp shea butter
3 tbsp baking soda
2 tbsp arrowroot powder
4 drops of geranium essential oil
3 drops of lavender essential oil
2 drops of grapefruit essential oil
Instructions
Meltdown coconut oil and shea butter in a double boiler. (if you don't have a double boiler, place a heat-resistant glass bowl over a pot of water and bring to a boil.)
Remove the bowl from the heat and stir in baking soda and arrowroot powder.
Stir in essential oils
Pour or scoop into the deodorant container.
Allow it to completely harden before securing the cap and storing it in a cool, dry place.