Learn how to make perfume using natural and sustainable ingredients that you can feel good about putting on your skin. And while you're at it, double this recipe and give one as a thoughtful gift this holiday season.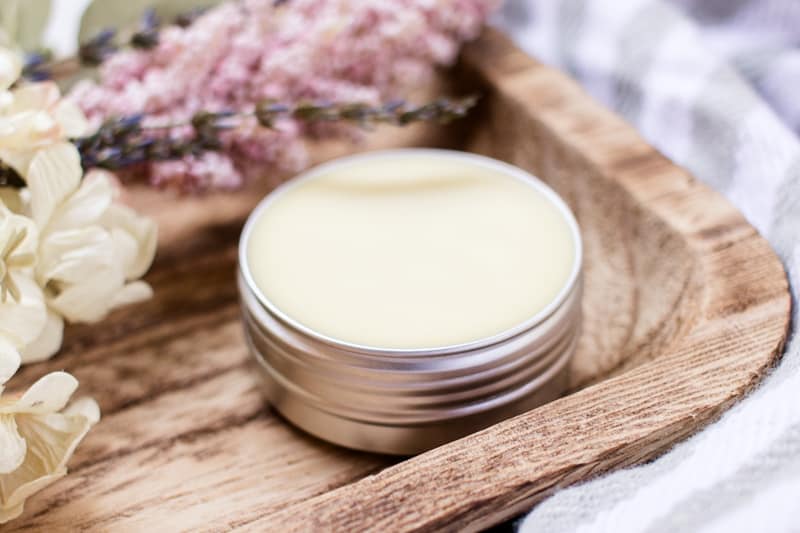 This post was originally published in May 2019 and updated in August 2022
There is something special about applying perfume before running into the office or as you head out for a weekend dinner and a movie.
Maybe that is just the mom in me talking who will jump at any opportunity to look and smell beautiful.
But to be totally honest, I'm not a huge fan of most conventional perfumes. When I have worn 'regular' perfumes, I would always end up with a headache. Ugh.
The same goes for the cologne my husband would wear from time to time. Thankfully he wears the homemade cologne I made for him when we go out now, so no more headaches for me!
So how do you go about making a natural solid perfume?
You can check out the video tutorial HERE.
Otherwise, read on for the recipe.
How to make solid perfume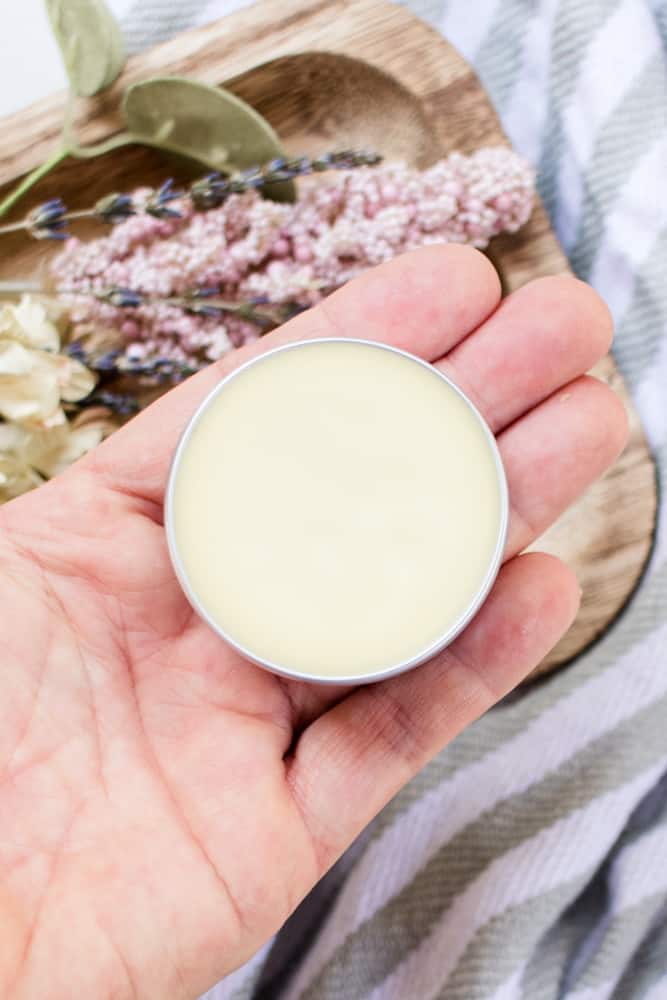 This post contains affiliate links, which means I make a small commission at no extra cost to you. Get my full disclosure HERE.
Perfume Ingredients
Instructions
Shred the beeswax using a box grater, then melt in a double boiler.
Once melted, remove it from the heat and stir in the fractionated coconut oil.
Next, stir in the essential oils and transfer it to your storage container.
Allow the perfume to cool and harden completely before securing the lid.
How to use the perfume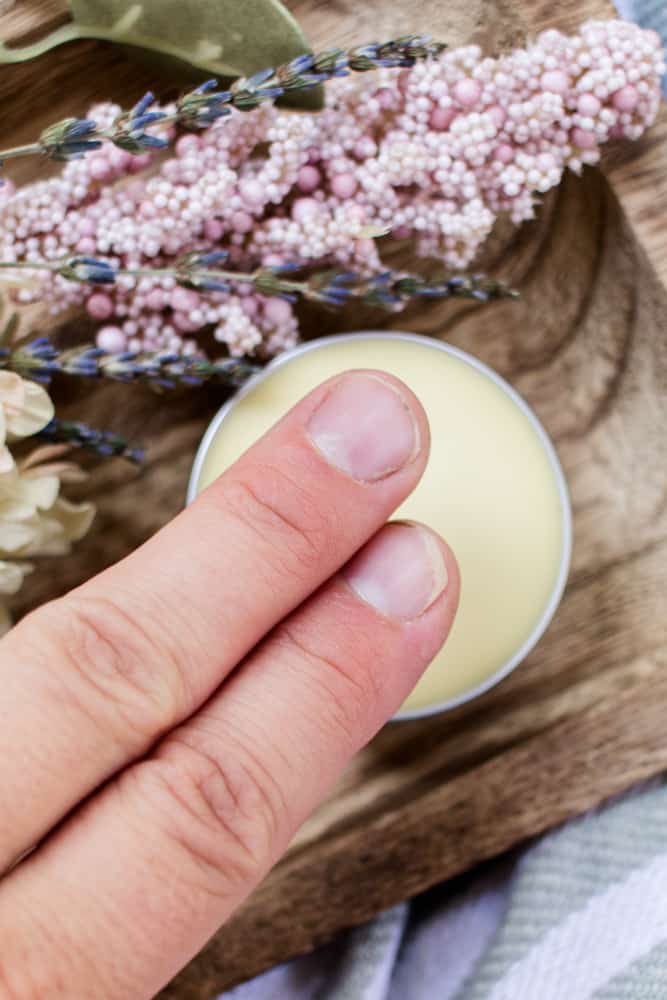 Apply perfume to the wrists, back of the neck, or chest.
Tips for applying perfume:
Simply swipe two fingers across the top of the perfume, then gently rub it onto the skin.
Don't dig down into the container since only very little perfume will be needed.
Reapply as often as needed.
A few key ingredients
Beeswax: I chose beeswax for the solid in this recipe because of its light, earthy, almost sweet scent. Just be careful when buying beeswax and check that it was ethically sourced.
Fractionated Coconut Oil: The fractionated coconut oil complements the beeswax in this recipe to achieve the perfect texture.
Essential Oils: Who doesn't want real ingredients to scent their perfume? Look for pure EOs without any additives or fillers.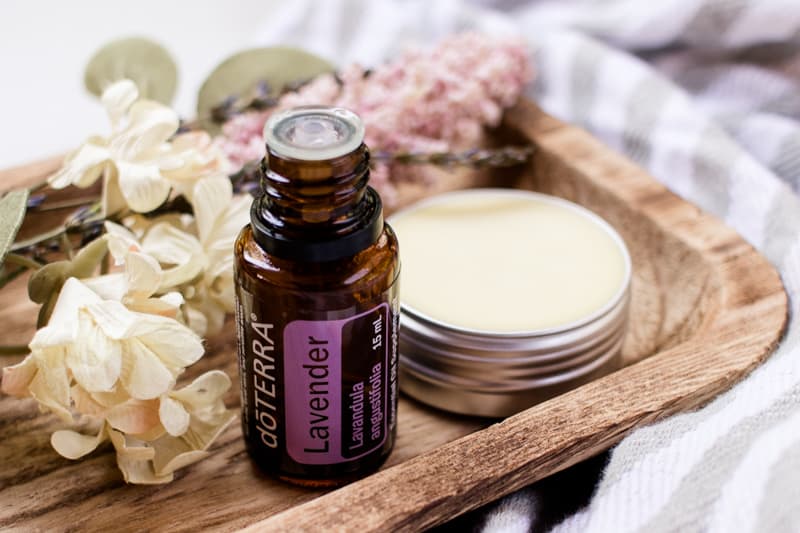 Essential oil perfume
When I think of perfumes, my mind immediately envisions a field of wildflowers. Who is with me?
Choose one of the blends below and add it to the perfume recipe. You'll be smelling beautiful in no time!
Flora Flora
25 drops of lavender
10 drops of Hawaiian Sandalwood
5 drops of bergamot
The earthy aroma of sandalwood pairs perfectly with lavender and the sweet citrus scent of bergamot.
This blend promotes positive feelings, helps with mental clarity, and calms the nervous system.
Late night Date night
10 drops of jasmine
8 drops of cardamom
8 drops of cinnamon
6 drops of clove
5 drops of ginger
The beautiful spicy scent of this blend is kept under control by the incredibly intoxicating fragrance of jasmine.
Cloud Nine
15 drops of tangerine
10 drops of geranium
5 drops of patchouli
Don't underestimate the power of patchouli in this one. Give it a few minutes on your skin, and you'll notice the fragrant patchouli floating around you.
Tips
Do not pour melted beeswax down the sink, as it will clog the drain.
Because of the high amount of essential oils in this perfume, do a small patch test first to check for any skin irritations.
Apply a body oil first, then perfume for a longer-lasting scent.
Store perfume out of direct sunlight. Keep the lid secured and avoid storing near windows. Heat and light will, over time, break down the EOs reducing the potency of the perfume.
Why I steer clear of conventional perfumes
Making perfume with essential oils is a great way to avoid potentially harmful ingredients in your perfume.
According to draxe.com, synthetic fragrances found in perfumes have been linked to numerous skin irritations and serious health risks.
Related: what is a body mist?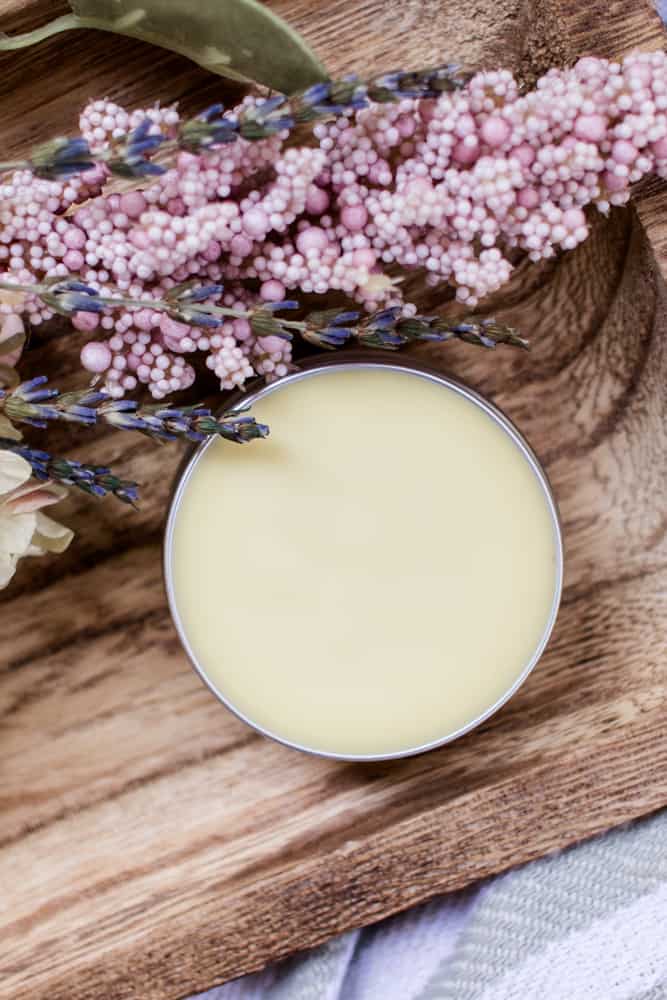 I have always wanted to know how to make perfume from essential oils. And now that I have tried it, making my own perfume with essential oils is quite easy and very much so enjoyable.
Make a girls' night of it and enjoy experimenting with new combinations. But, of course, you'll have to share those new perfume blends with me so I can also try them!
And if you enjoy DIYing, here are a few more beauty-related posts you might like reading.
Yield: 4 oz jar
Essential Oil Perfume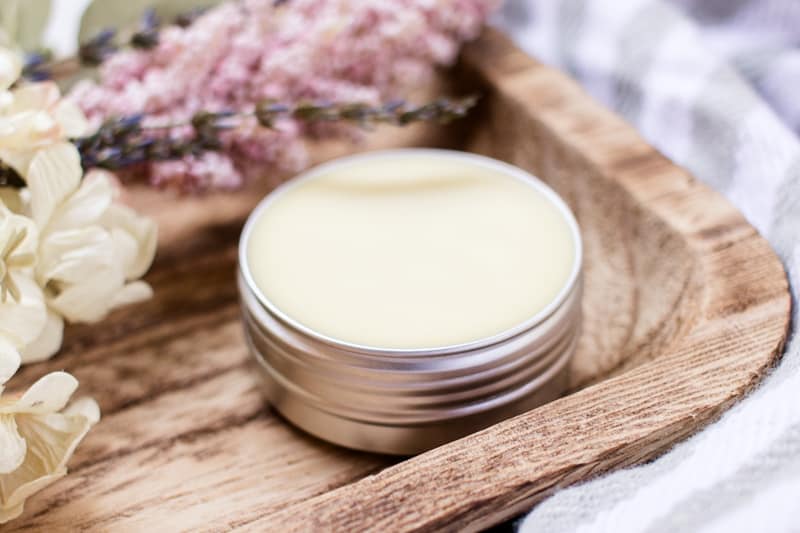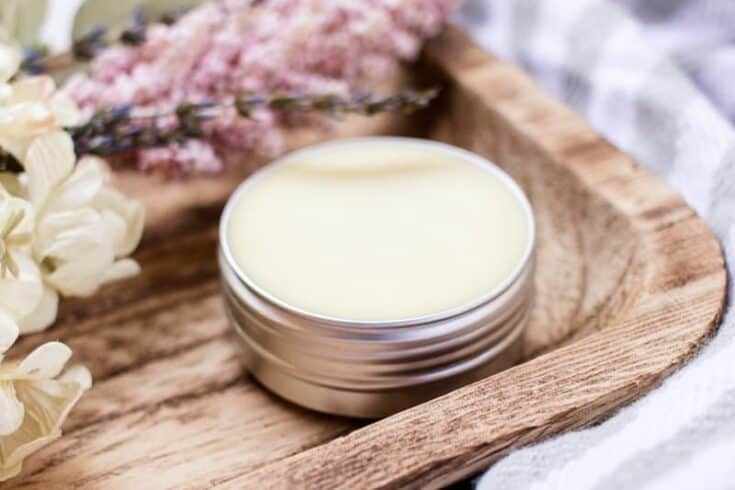 Learn how to make perfume using natural and sustainable ingredients that you can feel good about putting on your skin.
Instructions
Melt beeswax in a double boiler.
Remove from heat and stir in fractionated coconut oil.
Add essential oils and stir in well.
Transfer to an airtight storage container.
Notes
Allow the perfume to harden completely before securing the lid.