Learn which essential oils are photosensitive, why, and how to use them safely.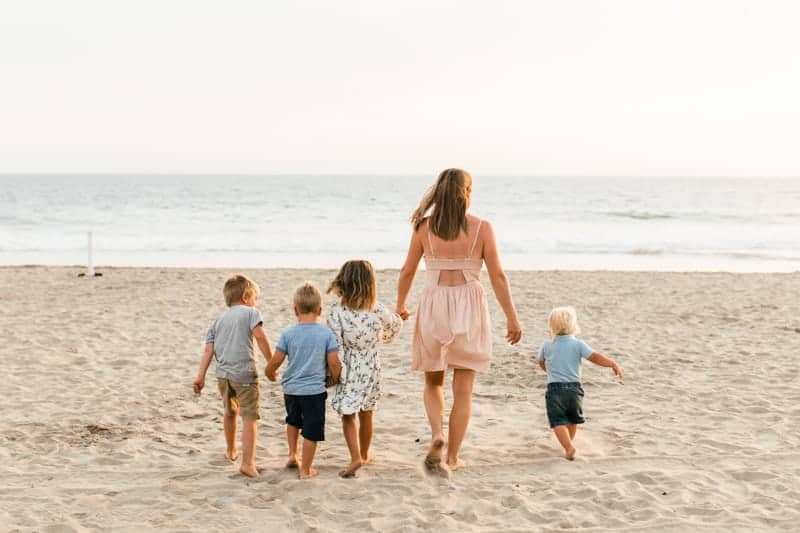 Using essential oils is a great way to improve skin tone, mood and even boost the immune system. But, with that being said, it is important to know how to use them properly before applying directly to the skin.
Certain essential oils, mostly citrus ones, are photosensitive. The phototoxic reaction, which is caused by direct sunlight, ranges from slight redness and itchiness to severe burns on the skin.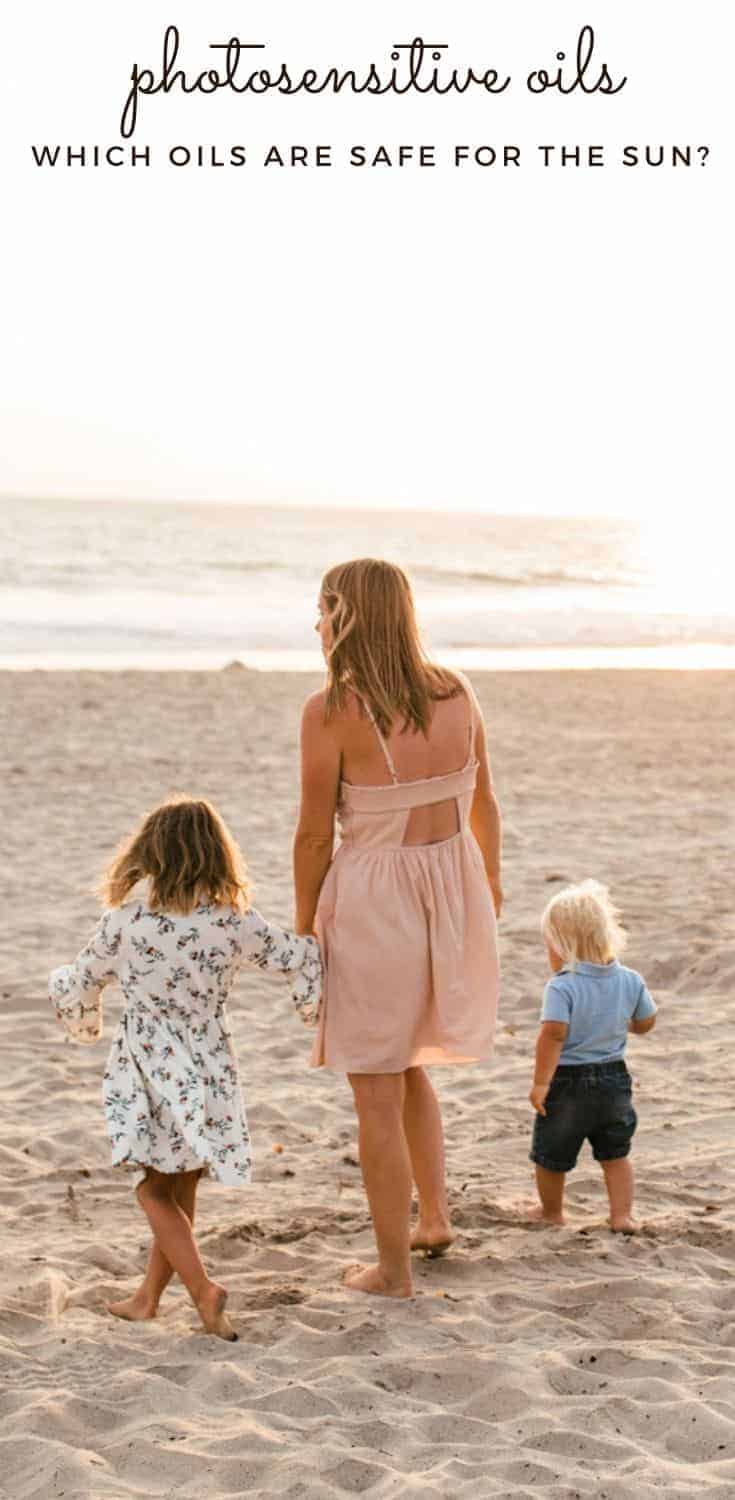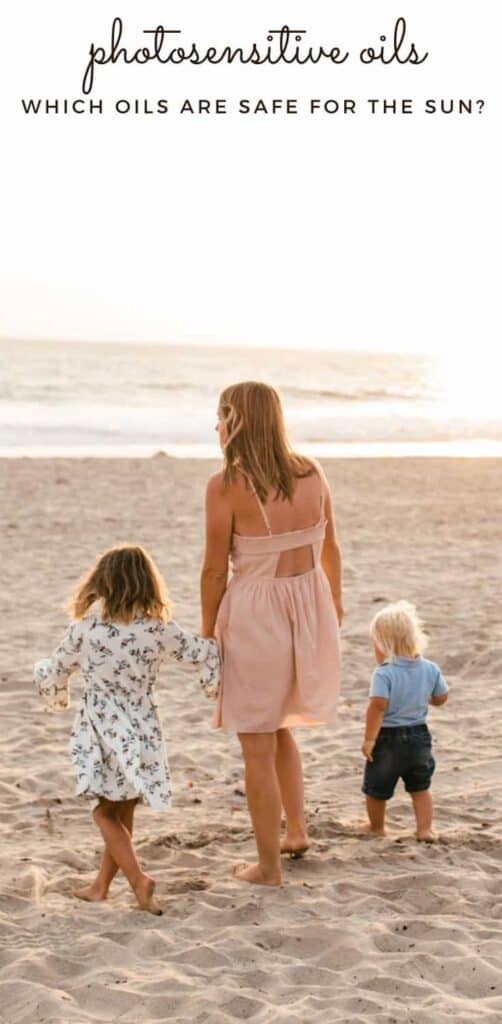 CAN ESSENTIAL OILS REALLY CAUSE A SEVERE PHOTOSENSITIVE REACTION?
In short, yes. Wearing essential oils in direct sunlight or in a tanning bed can be a very serious issue. I have a story that I am going to share and is one of the reasons for writing this post.
I have a friend that applied bergamot oil to her wrist and back of her neck one morning before school. Forgetting that she applied them earlier in the day, she headed to the tanning salon after school.
She noticed a slight tingling during the 10-minute tanning session, but nothing crazy. After the tanning session and as the night went on, the itchiness turned into burning and then a full-on blister.
She ended up with second-degree burns on her skin, where she applied the bergamot oil. It wasn't until the next morning that she remembered applying the bergamot the day before.
Unfortunately, she learned the hard way.
WHAT IS PHOTOSENSITIVE?
Photosensitivity is when the skin experiences a heightened reaction when exposed to UV light from sunlight or a tanning bed. Otherwise known as a sun allergy.
Typically, this happens when a liquid on the skin is exposed to sunlight and causes a reaction. Most citrus essential oils are photosensitive.
WHAT ARE THE SYMPTOMS OF PHOTOSENSITIVITY?
Symptoms of photosensitivity include a red or pink rash, itching, burning and blisters. Bumps or even scaly patches of skin may last for a few days.
The reaction may not appear right away. It can show up as late as 18 hours after the skin is exposed to UV light. The risk can increase when using several photosensitive oils in one blend.
The rash can last for several days and be very irritating. It will gradually go away on its own. Carrier oils such as coconut oil or sweet almond oil can be applied to the area of concern to relieve irritation.
PHOTOSENSITIVITY SYMPTOMS:
Itchy red skin
Scaly patches of skin
Burning when exposed to sunlight
Raised bumps and blotchy blisters
Itchy and burning skin for several days
PHOTOTOXIC ESSENTIAL OILS
The majority of citrus essential oils are photosensitive and should not be worn on the skin in direct sunlight. Some are worse than others, such as bergamot essential oil.
A few citrus essential oils are not photosensitive, such as mandarin and lemongrass. As a general rule, I don't wear citrus essential oils on any skin that will be exposed to direct sunlight.
LIST OF PHOTOSENSITIVE OILS:
Bergamot
Celery Seed
Clementine
Cumin
Grapefruit
Kumquat
Lemon
Lime
Orange, bitter, sweet, or wild
Tangerine
It is important to remember that several companies sell pre-made blends and may include photosensitive oil.
If you are using a homemade roller bottle blend or a store-bought blend, check the list of ingredients before wearing them in direct sunlight.
Studies have shown that cold-pressed lemon and lime essential oils are phototoxic, whereas steam distilled lemon and lime are not. If you are unsure of how your essential oil were extracted, I would assume it is phototoxic and use it with caution.
CAN WE USE PHOTOTOXIC ESSENTIAL OILS OUTSIDE?
Even though most citrus essential oils are photosensitive, that does not mean that you can't use them all summer long or if you are outside.
If you follow a few safety guidelines, you can still use citrus oils when you will be outside.
Cover exposed skin by wearing sun-protective clothing– If you have a photosensitive oil on the skin, you can still wear it outside as long as it is covered. A great place to wear oils while outside is on the bottom of the feet and down the spine.
Dilute– You can dilute a photosensitive oil in a carrier oil to make it less likely to cause a reaction. I would NOT recommend trying this if you have sensitive skin.
Use aromatically– Opt for using your essential oils aromatically to avoid possible skin reactions.
What about Soaps?– It is still OK to use photosensitive oils in products that wash off the skin, such as body wash, hand soaps, or shampoos.
The best way to enjoy essential oils during the spring and summer is by using sun-safe essential oils. Most essential oils are not photosensitive and can be safely used in direct sunlight.
HOW TO RELIEVE PHOTOSENSITIVITY NATURALLY?
If you experience a reaction from the sunlight, it is important to immediately get out of the sun. Apply a carrier oil to the burning area to stop the spread.
Applying cold compresses to the area followed by aloe vera will help to relieve the itching and burning. You can make an after-sun spray or a burn cream to apply to the area of concern.
Relieving skin photosensitivity is similar to the way you would soothe a bad sunburn. Taking a cool shower may help and staying out of the sun until the skin is completely better.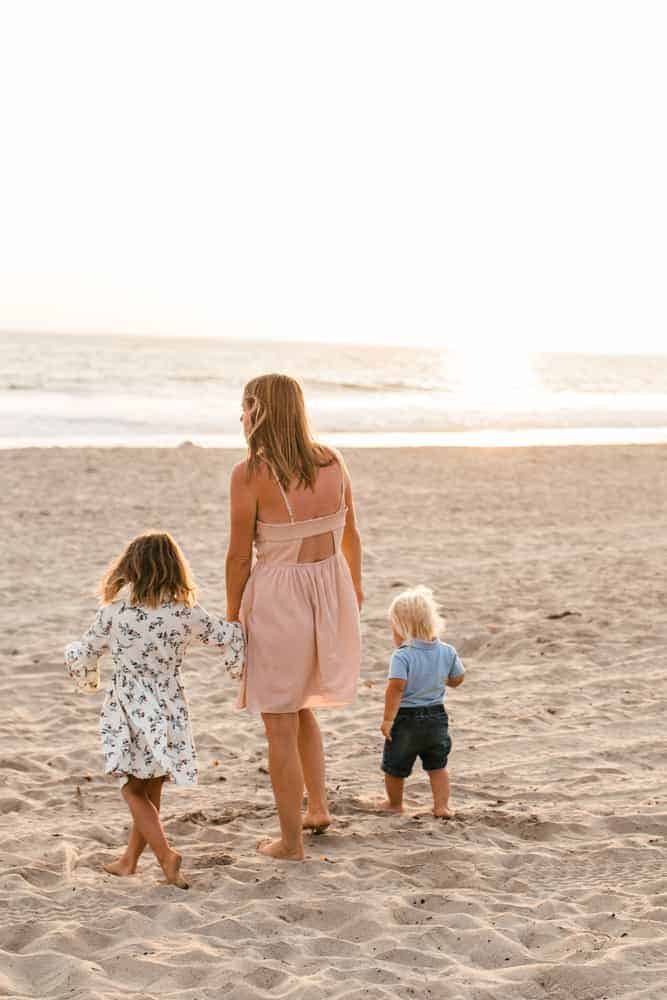 ESSENTIAL OIL PHOTOSENSITIVITY
Essential oil photosensitivity may not just come from using an essential oil but from products made with essential oils. As you know, I love to make my own natural products in my home. From hand soap to make-up, it is almost all homemade.
During the summer months, it is important to be aware of which products have photosensitive oils in them to avoid skin reactions.
Personally, I have no issue with using my homemade bug repellent or citrus lip balm while outside, but someone with sensitive skin might.
Always test a small area of skin that is less sensitive before wearing anything made with photosensitive oils in the sunlight.