Holiday Gift Baskets
With the holidays coming right up, it is time to start thinking about the perfect gift for everyone on your list. I like to think about Christmas early because I love making all of my gifts.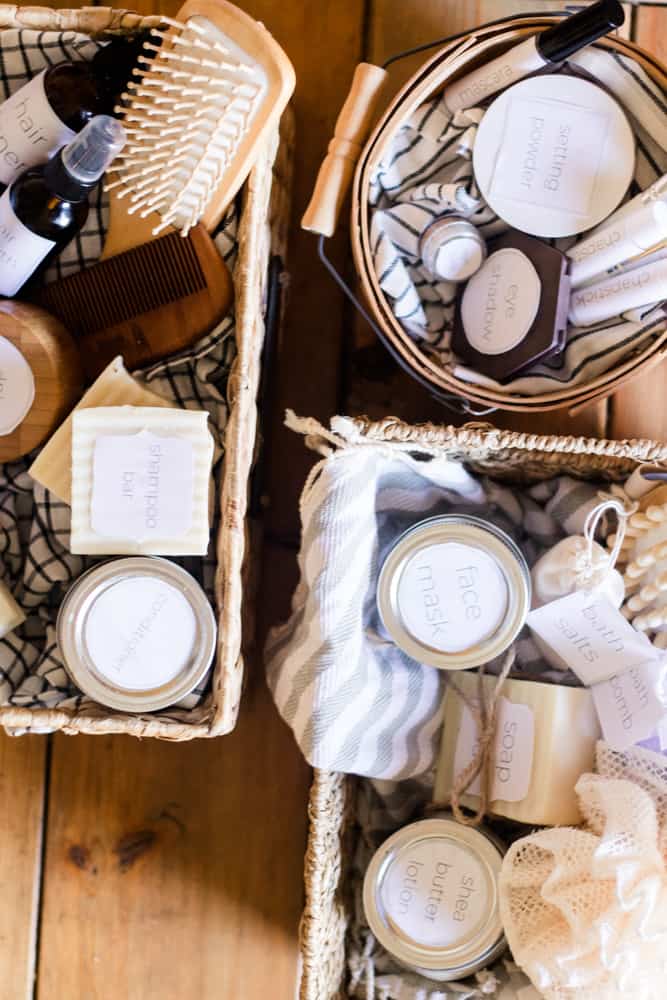 Homemade beauty gift baskets with lotions, makeups, and bath bombs can make some of the best gifts for anyone on your list.
Below you will find 3 gift basket ideas to choose from with printable labels, to make the best-personalized gift for anyone on your list.
What to Put in a Beauty Gift Basket?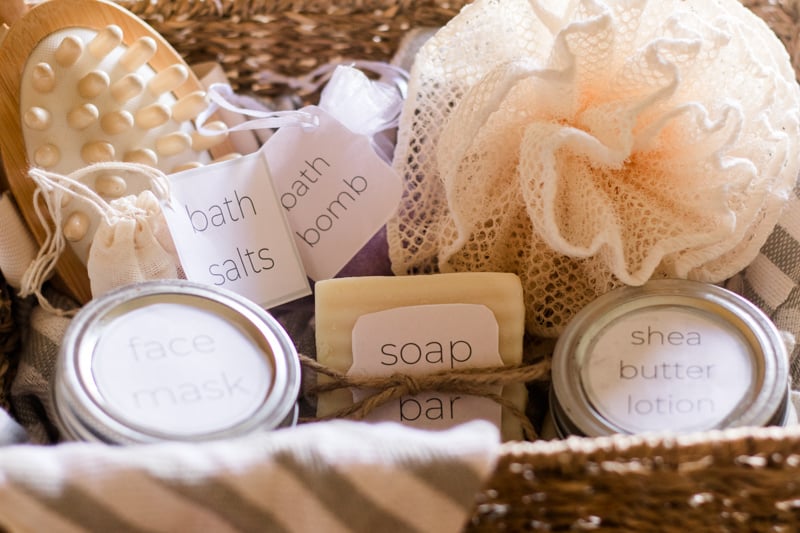 When I think of the perfect beauty gift basket, I think of relaxing products that can be used to pamper. After a long day, nothing is better than slipping into a warm bath with relaxing bath salts or a bath bomb and a warm candle.
All of the recipes in these baskets are easy to make and are made with all-natural products. And the best part, making your own gifts is cost-effective and gives that extra personal touch.
The 3 baskets options are:
Pamper Spa Basket
Makeup Gift Basket
Haircare Gift Basket
This post contains affiliate links, which means I make a small commission at no extra cost to you. Get my full disclosure HERE.
Pamper Spa Basket
This luxurious basket is filled with homemade items meant to relax and pamper. Many of the items in this basket are made with relaxing essential oils such as lavender, rose, and other floral blends.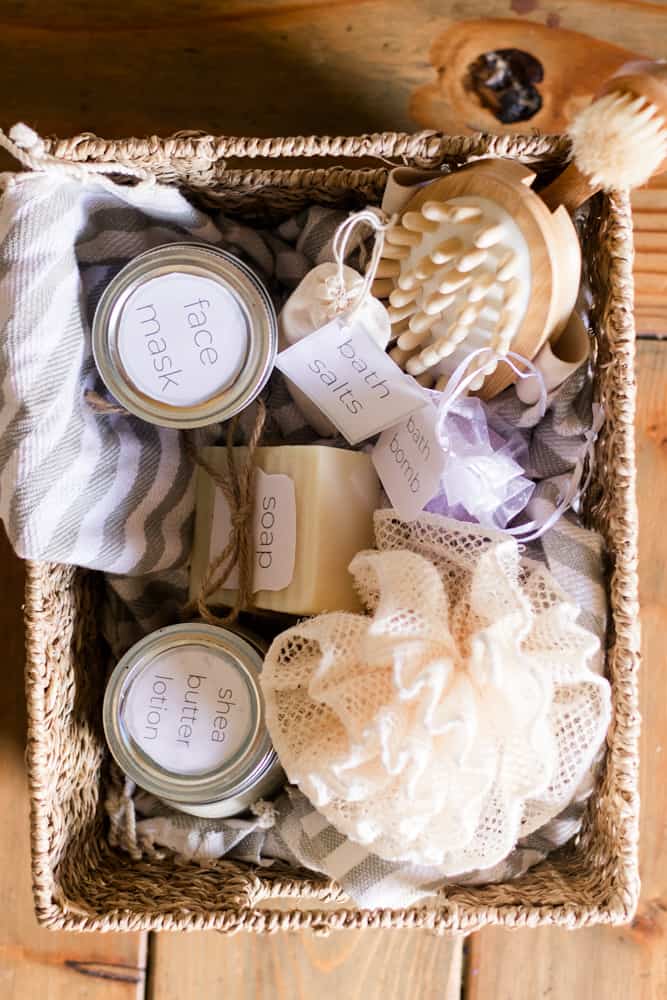 For this basket, you will need to make:
Bath bombs (I make the ultimate relaxing bath bomb with lavender essential oil)
Lavender Melt and Pour Soap Bars
Items to add to this basket:
Reed Diffuser with essential oils
Makeup Gift Basket
This basket is filled with all-natural makeup that can be used for all skin types. The makeup gift basket would make the perfect gift for a teenage girl that is starting to be interested in makeup or for any woman on your list.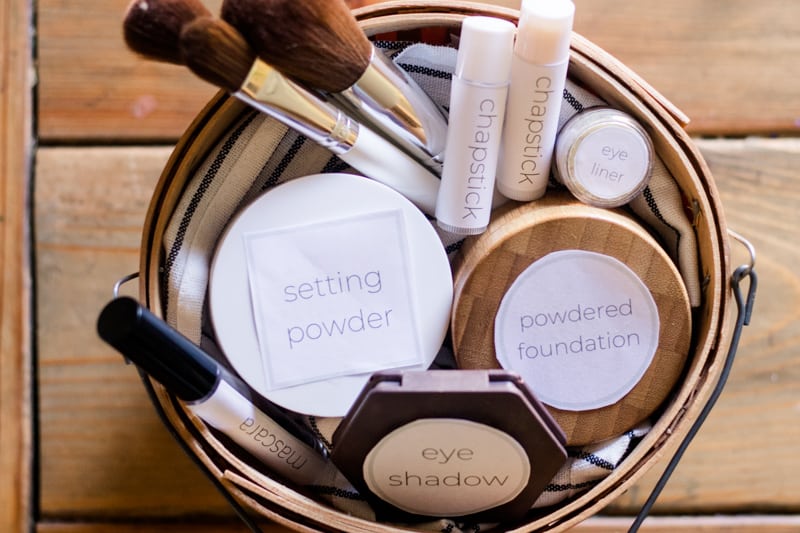 For this basket, you will need to make:
Essential Oil Roller Bottles for Skin
Items to add to this basket:
Haircare Gift Basket
This basket includes hair care items that will help repair damaged hair, strengthen and lengthen hair naturally. Of course, all of these items are homemade and are made with nourishing products that are all-natural and pure.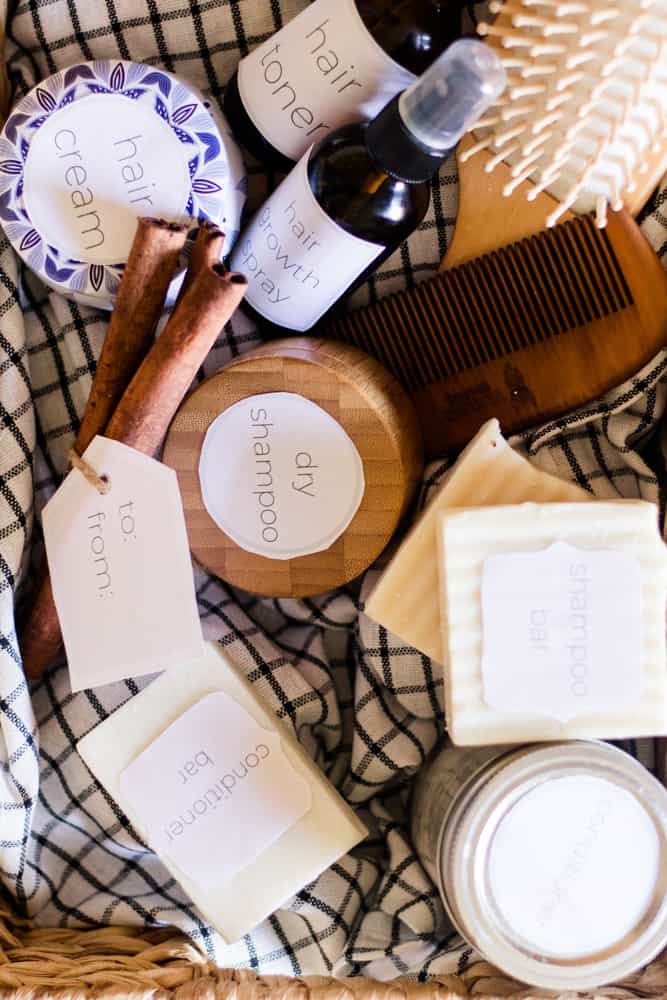 For this basket, you will need to make:
Conditioner or Conditioner Bars
Items to add to this basket:
Home Spa Gifts
The beauty of making your own gifts is that you can customize them however you need to for each individual on your list. The baskets above are just ideas; you can mix and match the items however you want.
When making the items in the gift baskets, you can add in different essential oils to get the scent that you want. Or you can add in different items that weren't mentioned or double up on items that were.
Either way, the person receiving this gift will find it practical and thoughtful.
Pamper Hamper Ideas
The idea of giving a pamper hamper gift basket has become popular. It makes sense in this fast pace world; we need a little TLC at the end of the day to wind down.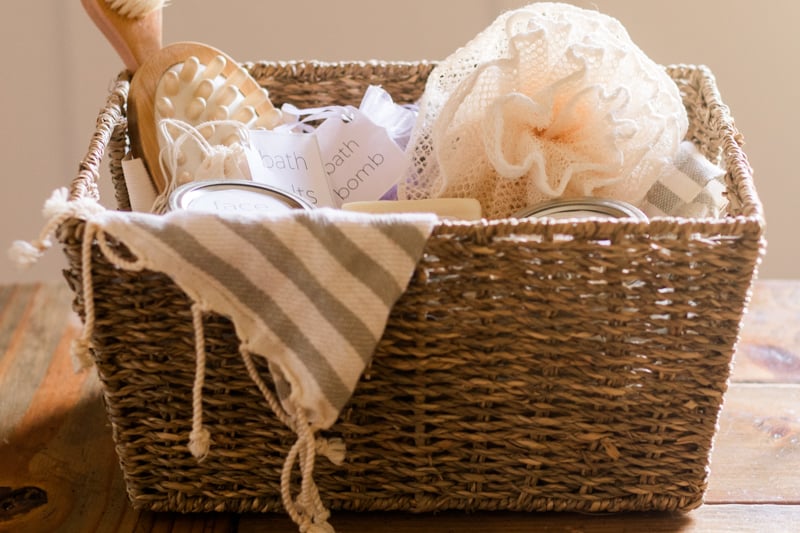 Some of the best items to include to pamper:
Facial toners
Facial mask
Face creams
Face mask
Whipped body butters
Hair care items
Bath salts
Bath bombs
Homemade soap bars
Any items that are luxurious and made with essential oils or botanicals to give off that relaxing aromatherapy are ideal for your pamper spa basket.
Free Printable Labels
Click the image below to get your free printable labels for the gift baskets: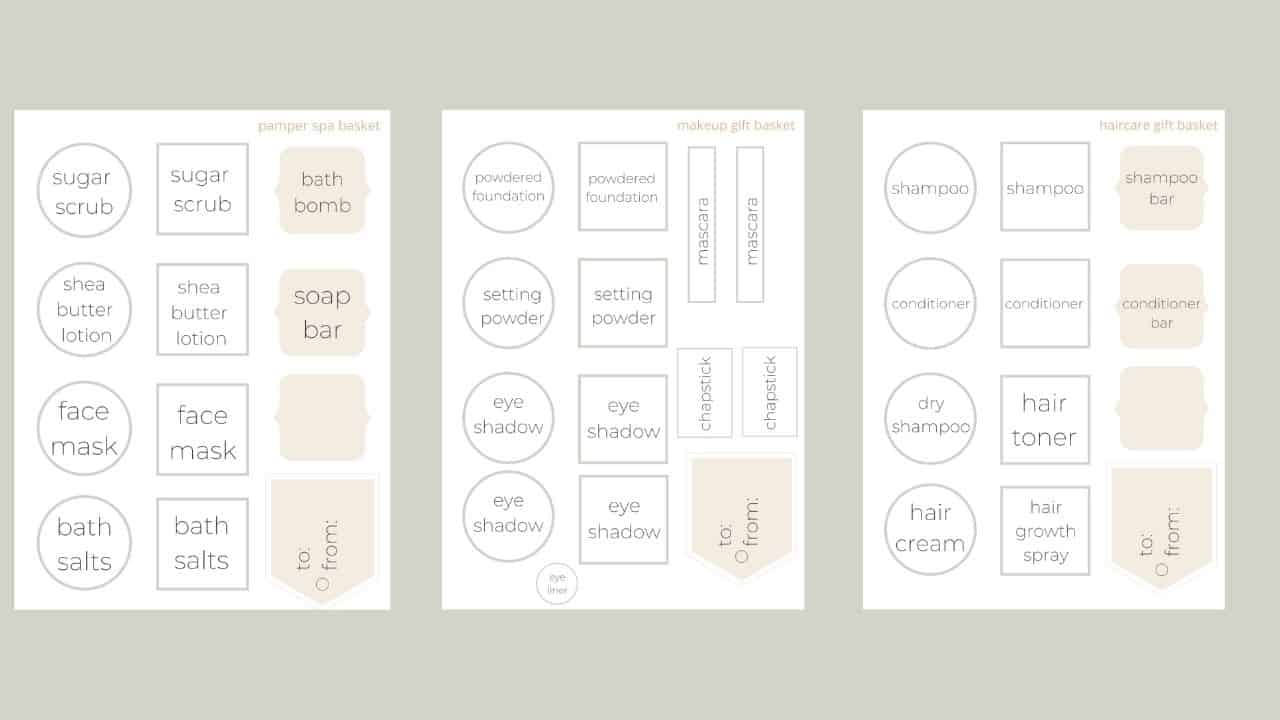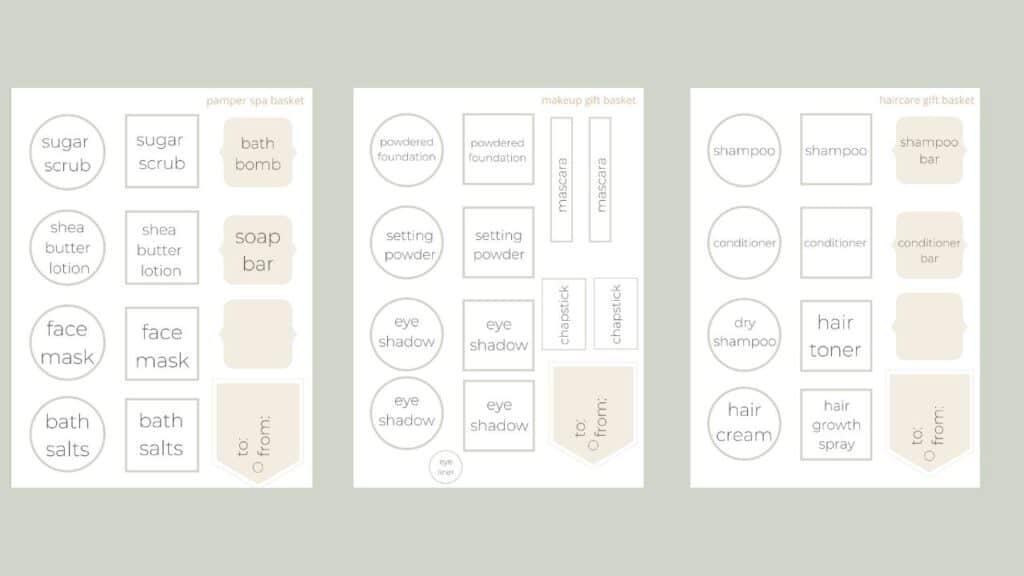 I recommend printing on waterproof label paper. This will keep them from smudging, and the printable labels will last much longer.
Or you can print them on regular computer paper, cut them out, and tape them to your homemade beauty products.