Summer may be coming to an end, but don't let that stop you from enjoying your own paradise island with these tropical diffuser blends.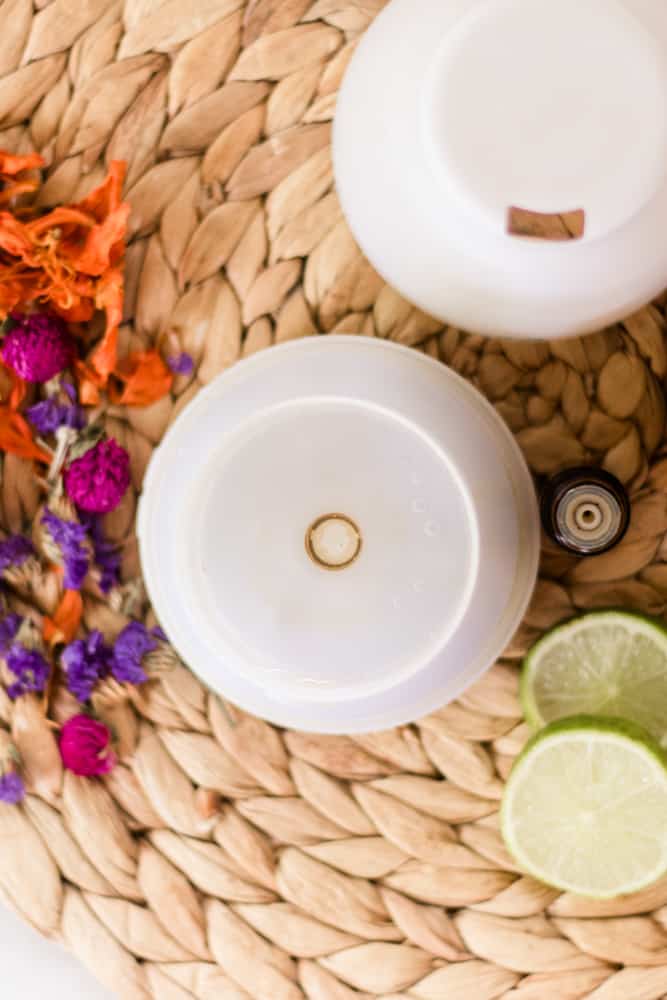 Diffusing Essential Oils And Aromatherapy
The term aromatherapy may have originated in 1937, but the history of aromatherapy dates back to the ancient cultures of Egypt and India.
Diffusing essential oils is a great way to fill your home with a beautiful aroma while receiving aromatherapy benefits. Aromatherapy is a holistic approach to healing the body and mind using essential oils.
Aromatherapy is commonly achieved by inhalation through the nose. Most everyone is familiar with an essential oil diffuser, if not, learn more here. But there are a number of other ways to receive aromatherapy benefits of essential oils, including through the use of bath salts, body butters, lotions, or creams.
The easiest and most popular way is by using an essential oil diffuser. When diffusing essential oils, small particles of the oil are dispersed into the air for you to breathe in.
Diffusing Essential Oils
Using a diffuser is very easy as well as one of the best ways to use essential oils. For most diffusers, you pour water into the diffuser reservoir and then add in the essential oils. Turn it on and enjoy the benefits!
You can diffuse a single oil or a blend of oils; this really depends on preference. The amount of oils you add to your diffuser depends more on room size than diffuser size.
Start with 4 to 6 drops of essential oils for a small room and add more for a stronger scent. For a large room, start with 6 to 8 drops of essential oils and add more if desired.
Essential Oil Diffuser Blends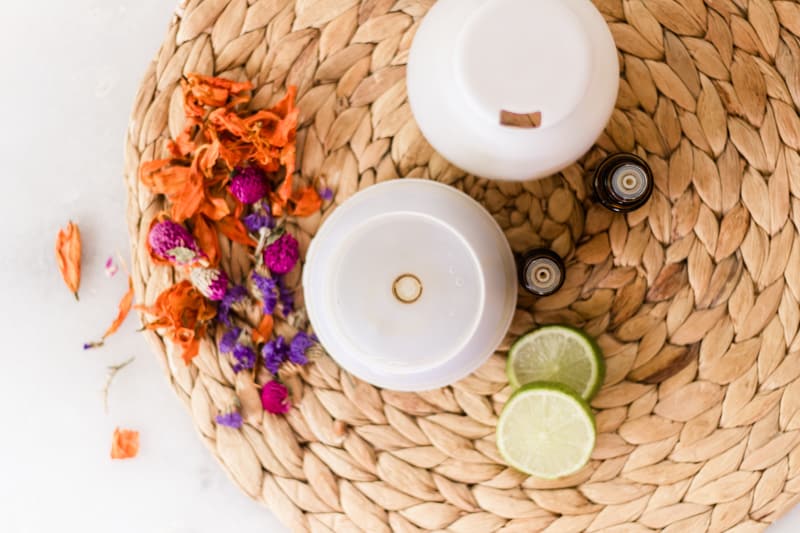 If you have been looking around my blog long, you may have noticed that I have a number of diffuser recipes, from different diffuser blends to help with sleep, and mood, to seasonal blends for fall and Christmas time.
I love diffuser blends and am excited to add a new set of blends to the blog! These diffuser blends are going to remind you of summer, the beach, and hopefully give you just a taste of paradise with the flip of a switch this winter. They are fresh and fruity and tropical!
5 Tropical Diffuser Blends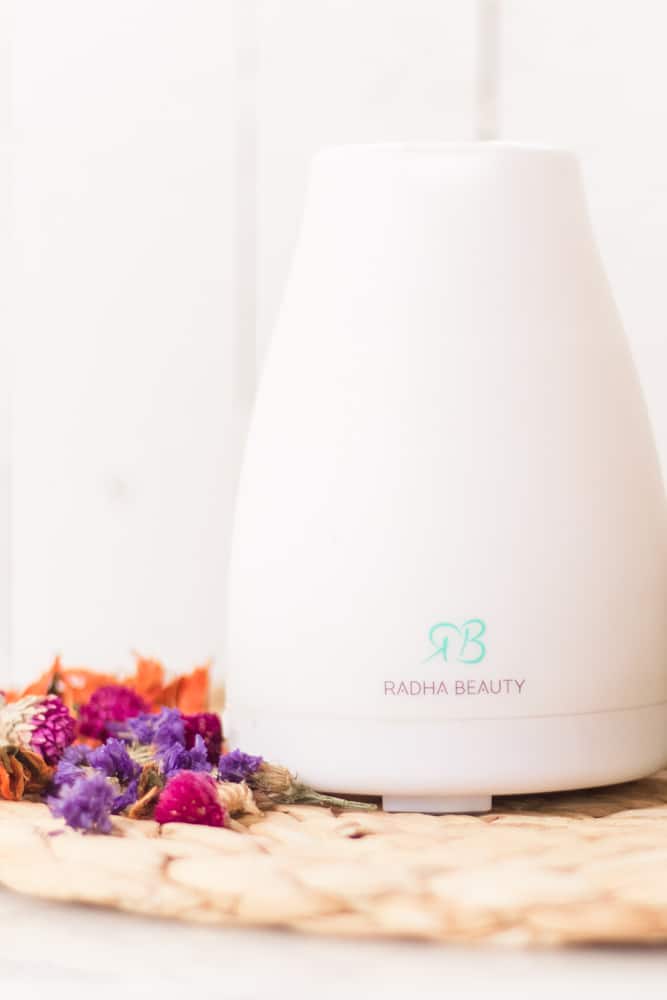 These blends are perfect for summer or anytime of the year! Tropical diffuser blends give off a beautiful aroma that can promote energy and boost the immune system.
Island Time
3 drops grapefruit
2 drops lavender
2 drops bergamot
1 drop rosemary
Summer Breeze
3 drops lime
2 drops tangerine
1 drop patchouli
1 drop ginger
Tropical Paradise
3 drops lemon
3 drops tangerine
1 drop spearmint
1 drop basil
Sweet Summertime
2 drops grapefruit
2 drops wild orange
2 drops lime
2 drops lemon
Bright Sunshine
3 drops lemongrass
2 drops tangerine
2 drops lemon
1 drop peppermint
Get your diffuser here.
How to make the blend?
Pour fresh water up to the fill line inside the diffuser.
Add the essential oils from one of the blends above.
Secure the lid and start diffusing.
Tropical Essential Oil Blends
To get that tropical aroma, I like to stick with fruity essential oils. In addition, adding in a drop from the spice, mint, or herb category will help give it the perfect twist for that summer vibe.
If you don't have every essential oil in the blends above, that is OK. It is easy to make a substitution to still get a similar scent.
If you are missing an essential oil, you can omit it from the recipe and use a little more of another oil in the blend. Or better yet, choose a different oil from the same group. For example, if you are missing a citrus essential oil, just use a different citrus oil to replace it.
Benefits of Tropical Diffuser Blends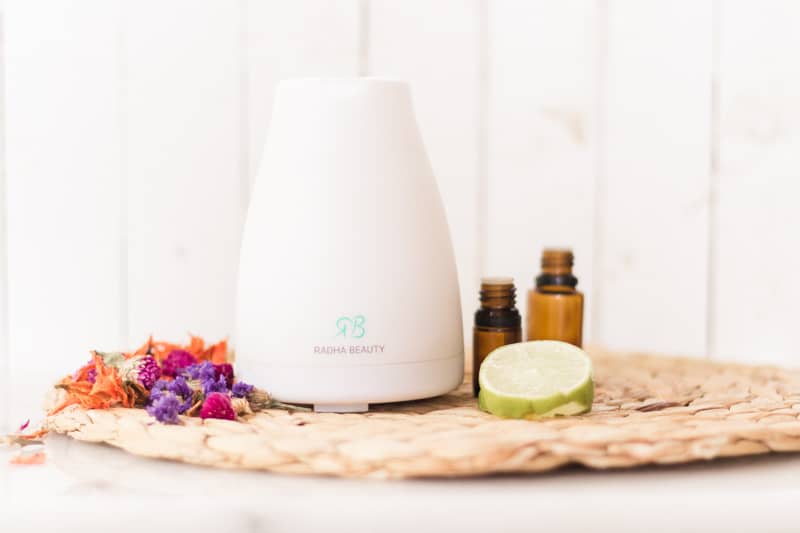 As mentioned above, diffusing essential oils is a wonderful way to receive aromatherapy benefits.
With these blends having a lot of tropical citrus essential oils, they are very uplifting and energizing. This is because citrus essential oils can help promote a happy mood and boost the immune system.
Several of the blends have floral essential oils in them, which can make these blends good for calming the nervous system and reducing stress.
Main Benefits of Citrus Essential Oils
Natural boost of energy
Support a healthy immune system
Uplift the mood
Cleanse the air
Purify
Gentle detox
Help maintain focus
Main Benefits of Floral Essential Oils
Calming and relaxing
May reduce stress and anxious feelings
Promotes healthy sleep
Clears skin imperfections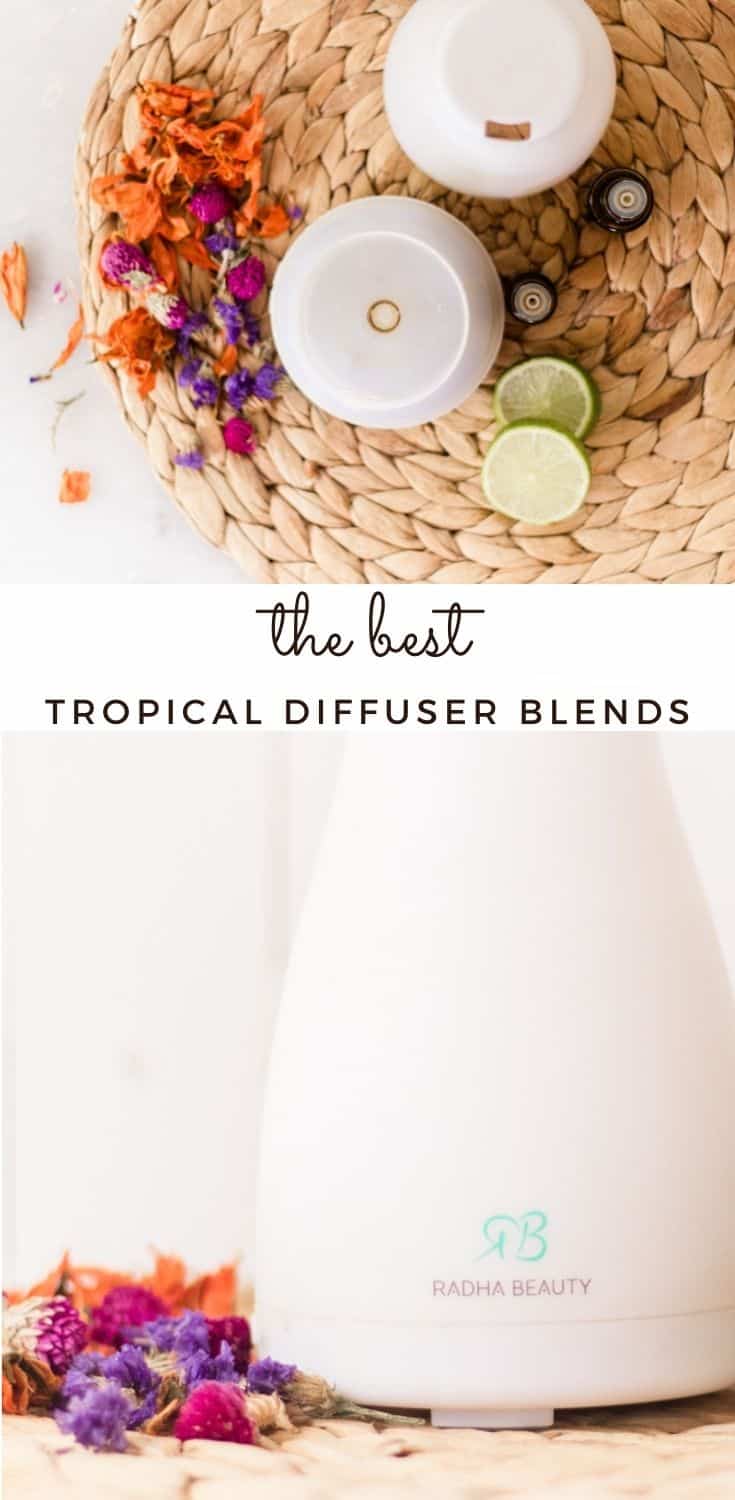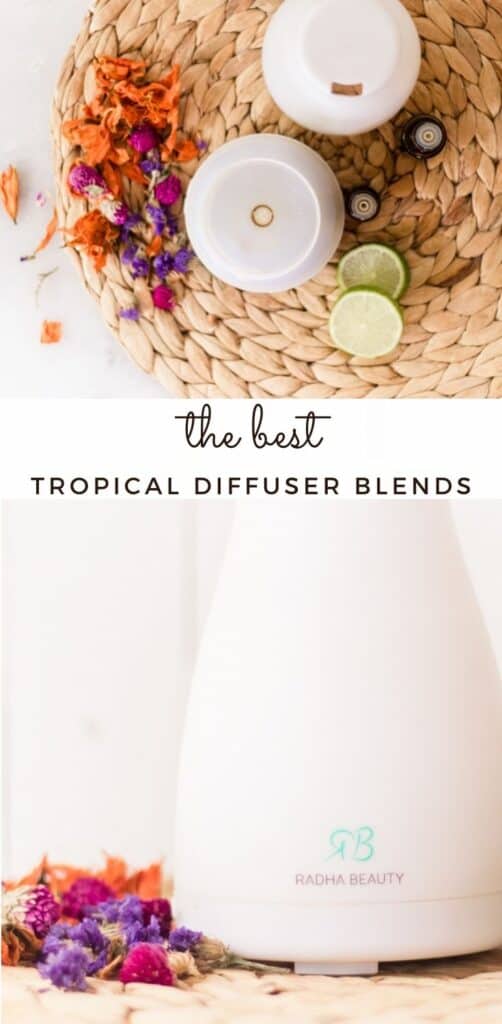 Can You Diffuse Essential Oils Around Pets?
I often get asked about diffusing essential oils around indoor pets. Though you do need to be careful with doing this, it can be safe to use essential oils around your furry friends.
Always diffuse in open, well-ventilated areas and leave doors open. This allows your pet to get away from the scent if they need to.
Animals' sense of smell is much keener than humans. So follow your pet's lead here and if you see them acting out or trying to get away from a certain scent, don't diffuse that oil or significantly reduce the concentration of the oil.
Learn more about using essential oils on pets here. And my favorite diffuser blends for kids here.
Yield: 1 Diffuser Blend
Tropical Diffuser Blends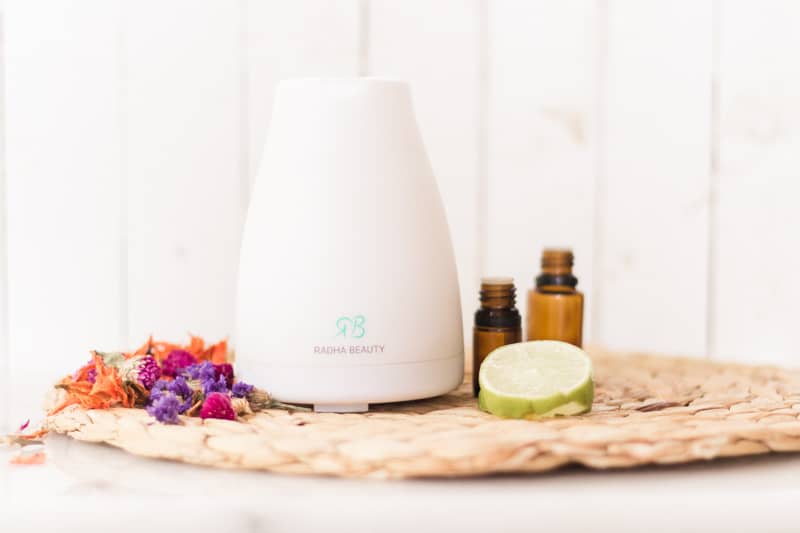 Enjoy your own island paradise any time of the year with these tropical diffuser blends.
Materials
Island Time
3 drops of grapefruit
2 drops of lavender
2 drops of bergamot
1 drop of rosemary
Summer Breeze
3 drops of lime
2 drops of tangerine
1 drop of patchouli
1 drop of ginger
Tropical Paradise
3 drops of lemon
3 drops of tangerine
1 drop of spearmint
1 drop of basil
Sweet Summertime
2 drops of grapefruit
2 drops of orange
2 drops of lemon
2 drops of lime
Bright Sunshine
3 drops of lemongrass
2 drops of tangerine
2 drops of lemon
1 drop of peppermint
Tools
Instructions
Remove the lid and add fresh water to the fill line.
Add the oils from one of the blends above.
Secure the lid and press start!