I love diffusing for the season, especially my favorite season! Warmer and longer days are upon us, and I am excited to share my favorite summer diffuser blends.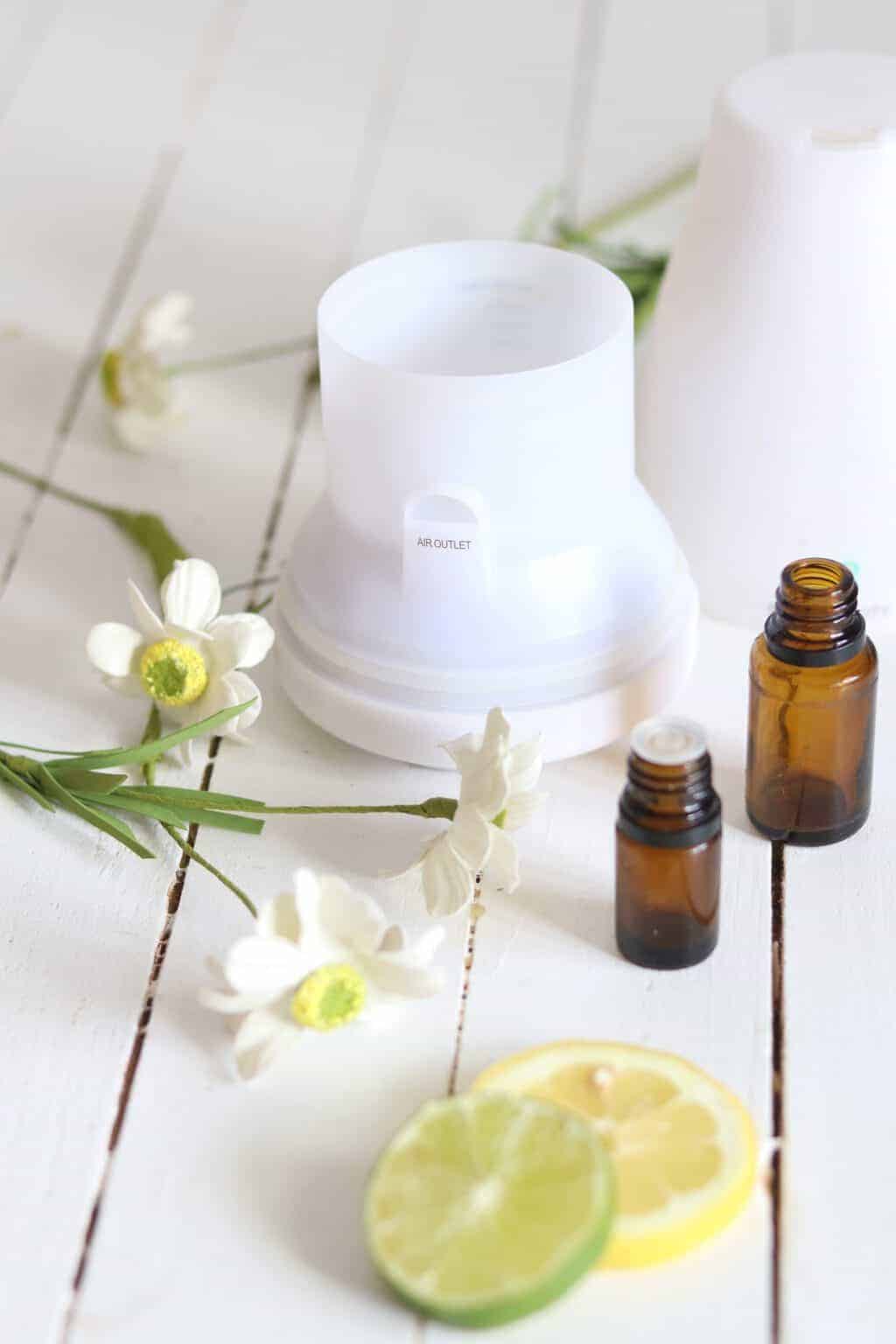 If you're looking for something refreshing to help you relax after a stressful day at work, try one of these DIY summer diffuser blends. These blends will leave you feeling refreshed and rejuvenated.
Gone are the shorter days of the cold, dreary midwest winters. Summer is finally upon us, and I couldn't be happier.
While I do love winter, I always look forward to longer days, no more icy roads or bundling up kids every time we head outside.
In this post, I'll share my favorite essential oil blends for diffusers for you to diffuse this summer.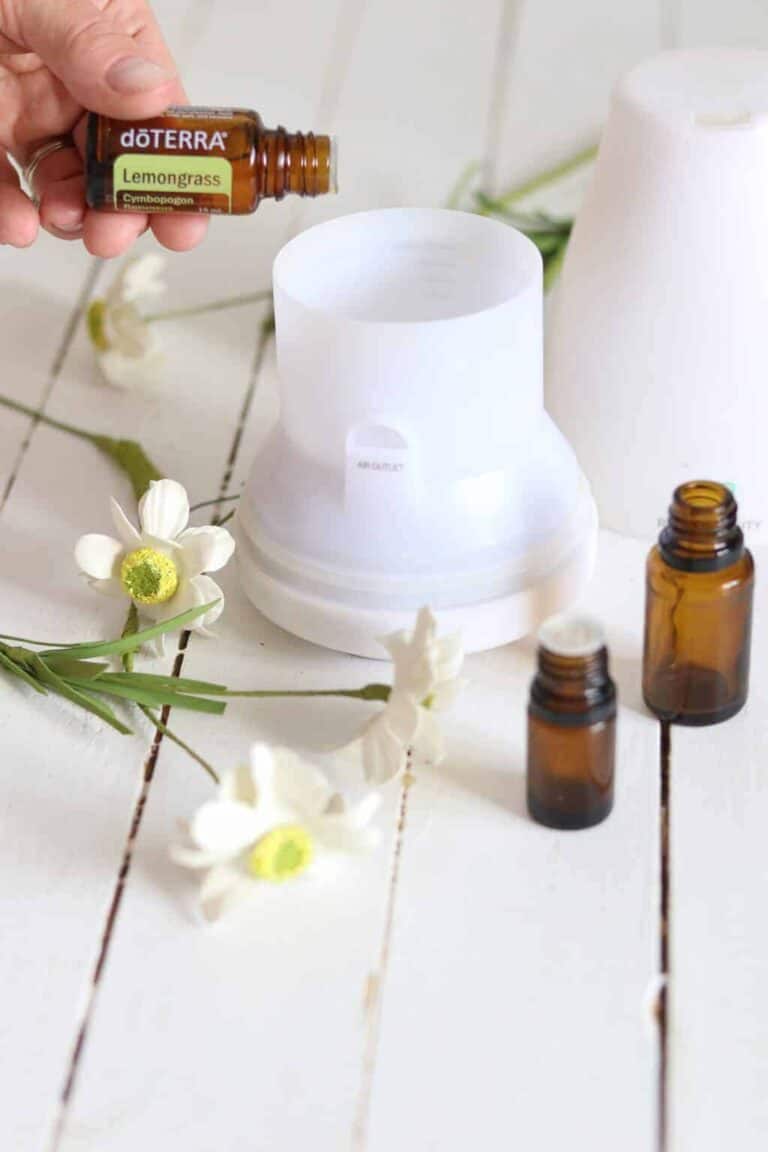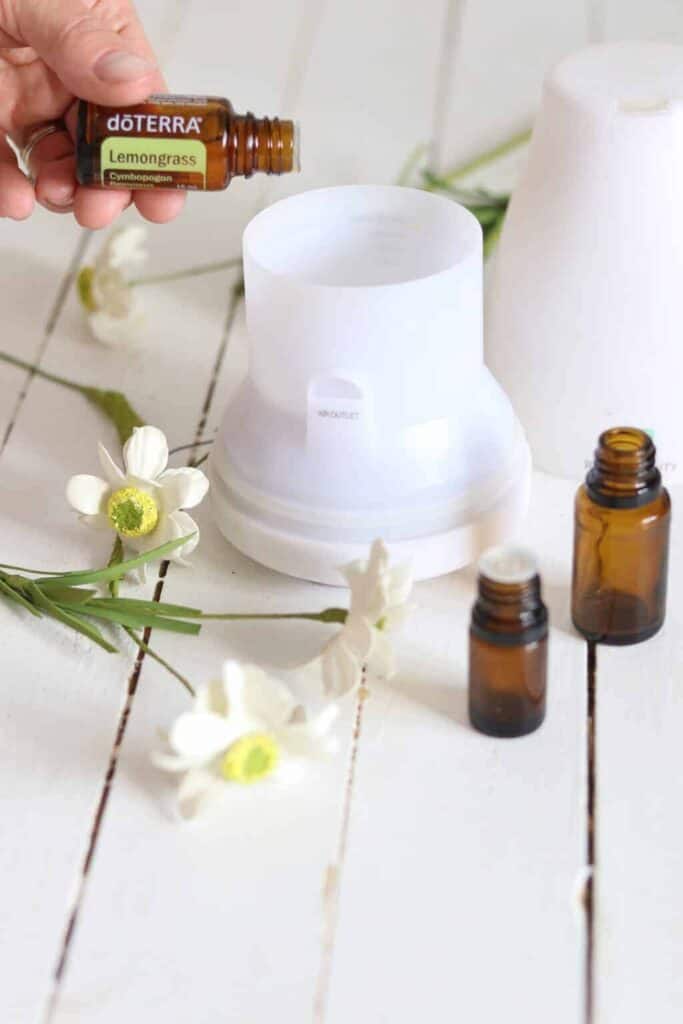 This post contains affiliate links, which means I make a small commission at no extra cost to you. Get my full disclosure HERE.
Choosing the right diffuser
If you don't yet have a diffuser and are wondering what kind would be right for you, check out the four most popular styles below and the benefits of each.
Diffusers – which one is right for me?
There are essentially four different styles of diffusers, each with its own unique benefits.
So what do diffusers do? They disperse tiny essential oil molecules into the air creating a beautiful scent and providing aromatherapy benefits.
New to diffusing? learn how to use a diffuser here.
Aromatherapy diffuser benefits
Aromatherapy is a natural approach for promoting well-being, including emotions, stress, and stimulation.
Both diffusing oils and applying oils topically are the easiest ways to receive aromatherapy benefits, with diffusing being the most versatile method.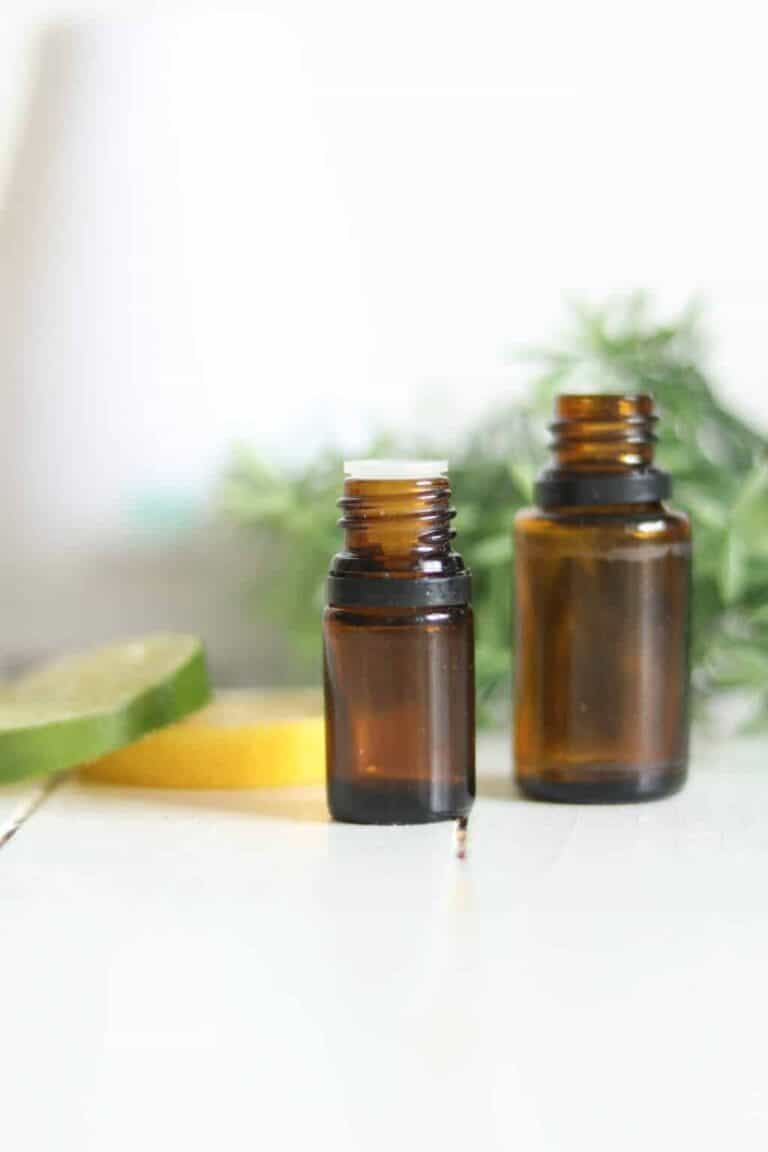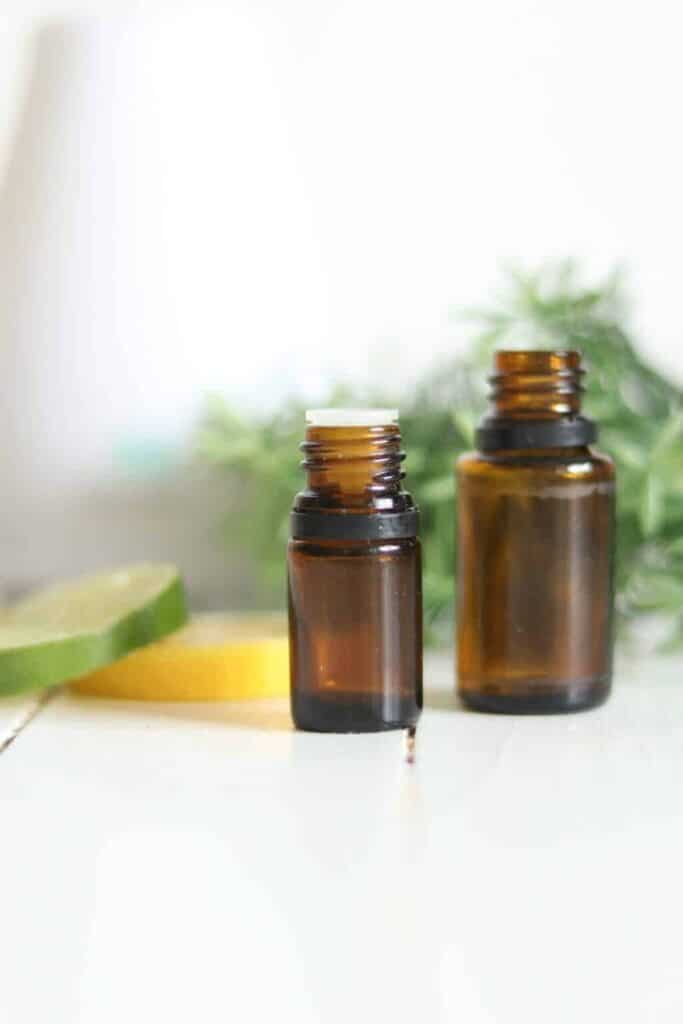 5 summer essential oil diffuser recipes
SUMMER DAYS
4 drops of lavender
3 drops of lemongrass
2 drops of peppermint
This beautiful blend smells terrific and is very uplifting and motivating. Add this one to the diffuser while working on a project around the house or to add cheer on a rainy day.
Lavender tops the charts as one of the best smelling oils, and lemongrass is often used to scare off bugs. Enjoy the scent and aromatherapy benefits while keeping bugs at bay.
BEACH LIFE
3 drops of patchouli
3 drops of wild orange
2 drops of ylang ylang
The slightly sweet floral scent of this blend is perfect for diffusing after a long day at the beach. It is very relaxing and smells like summer.
CITRUS SUMMER
3 drops of lime
3 drops of lemon
2 drops of spearmint
This minty citrus blend makes a perfect summertime blend. Citrus essential oils, like lemon and lime, are great for promoting positive moods, giving a natural boost of energy, and purifying the air.
The cool lingering aroma of spearmint can be used to help with focus, proper brain function, and in aiding memory.
CLEAN KITCHEN
3 drops of rosemary
2 drops of lemon
2 drops of bergamot
This blend is my favorite to diffuse in the kitchen. Something about the herbal citrus scent makes everything smell crisp and clean. These oils are actually great cleansers and can be used in homemade cleaners.
SUN-KISSED
3 drops of juniper berry
3 drops of tangerine
2 drops of grapefruit
After a long day out in the sun, you may want to come home to relax and cool off. Diffusing this blend will help with that! These essential oils smell beautiful together and remind me of summer.
Each of the blends above are for a 200mL essential oil diffuser. See the dilution ratio chart below to adjust for your specific diffuser.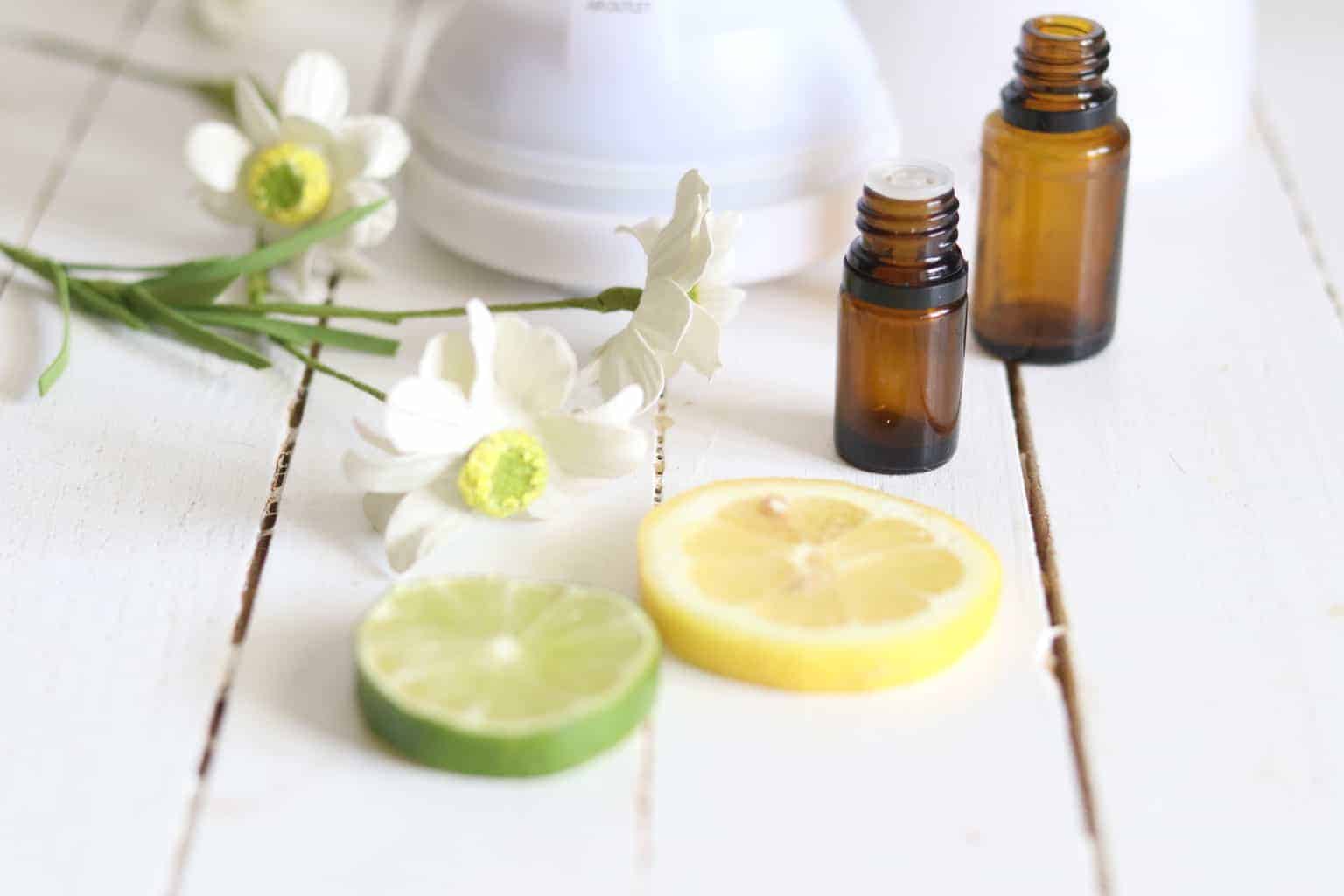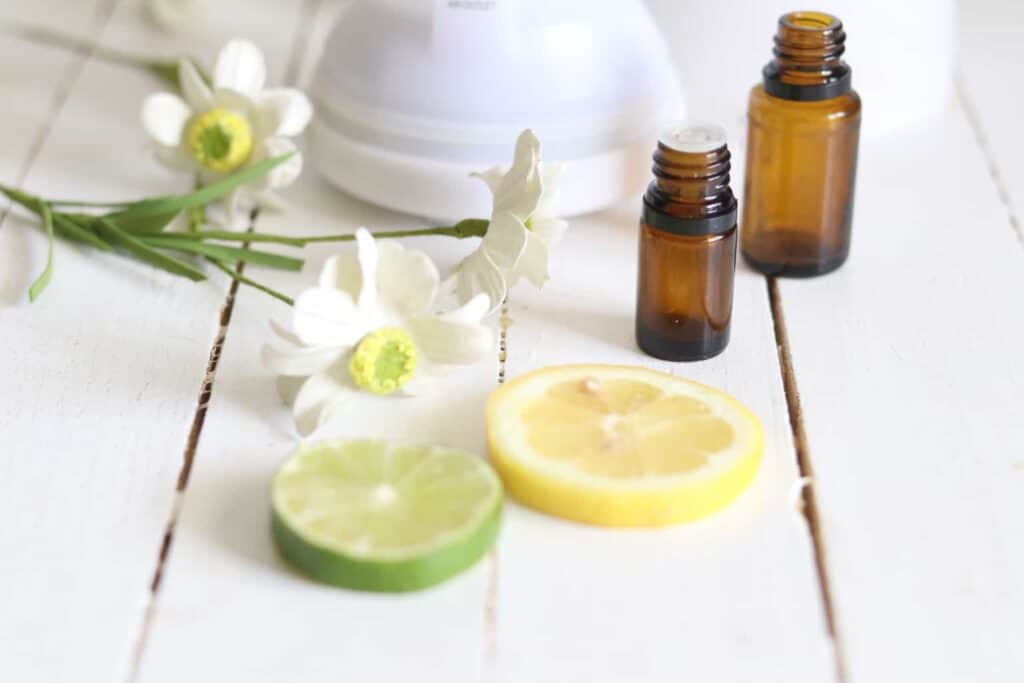 Diffuser dilution ratio
100mL: 3-5 drops
200mL: 6-10 drops
300mL: 11-15 drops
400mL: 16-20 drops
500mL: 21-25 drops
Use this dilution chart as a general reference. Kids, pets, personal preferences, and even room size will all play a role.
Always start with fewer oils, then add more as needed.
Learn more about safely diffusing essential oils around kids and pets here.
Find the oils for your favorite blend HERE.
Learn more about using essential oils with this FREE essential oil quick guide ebook.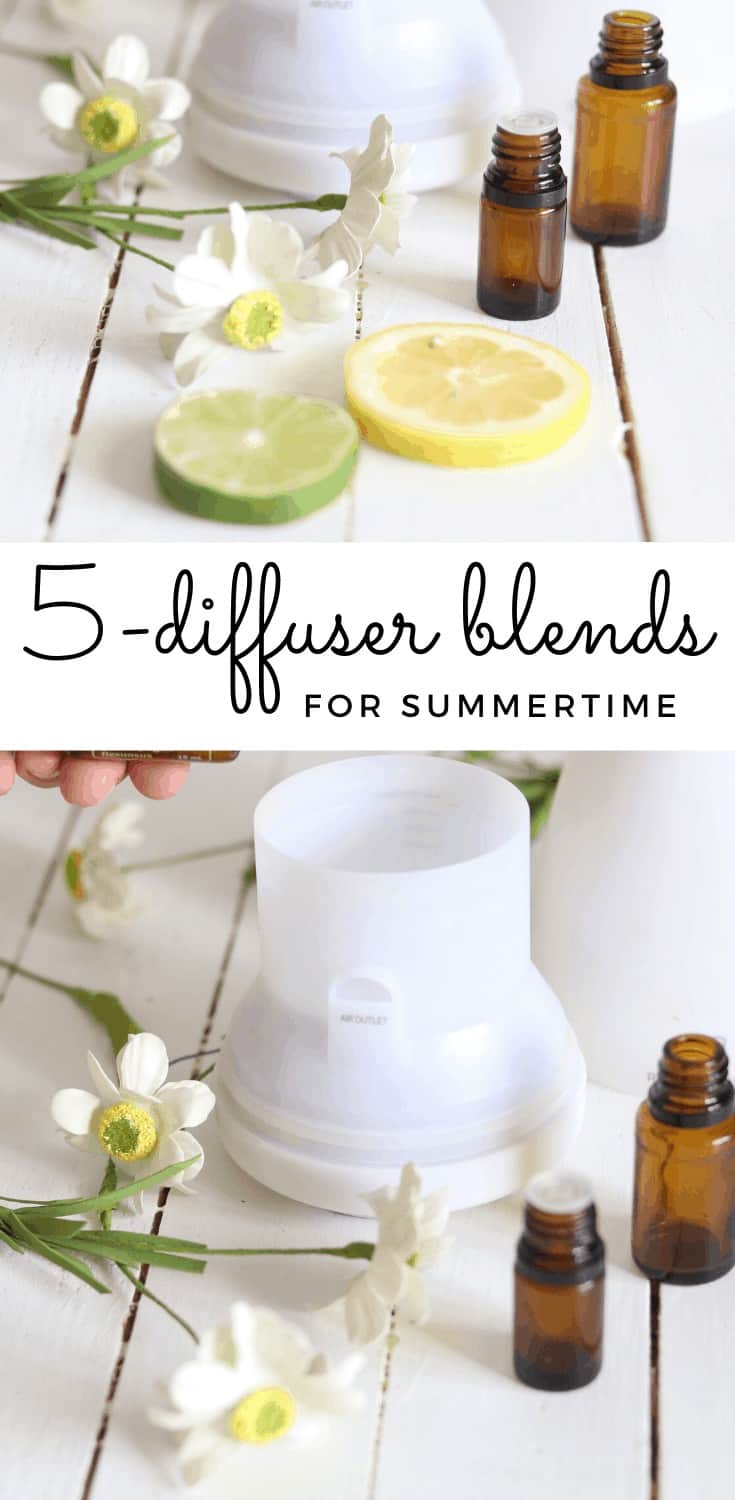 Essential oil scents of summer
Here is why I chose the essential oils for this summer diffuser blend post. First off, they smell amazing! But the great part about using therapeutic-grade essential oils is that you get so much more than a lovely scent.
Citrus essential oils
Purifying and cleansing
Uplifting and energizing
Promotes positive moods
Eliminates germs
Boosts the immune system
Eases anxious feelings and stress
Promotes clear and healthy breathing
Floral essential oils
Calming and relaxing (I have diffuser blends just for this very thing!)
Soothing
Uplifting
Promotes good night's sleep
Eases tension
Reduces stress and anxious feelings
Spearmint essential oil
Helps you focus
Natural boost of energy
Aids memory
Cooling and soothing
Promotes alertness
Relieves nauseousness
Helps with respiratory issues and promotes clear breathing
Rosemary essential oil
Helps with respiratory issues
Promotes healthy sleep
Helps with memory and focus
Stimulates the brain
Mental and physical fatigue
Nervousness and sadness
Jet lag
Balance emotions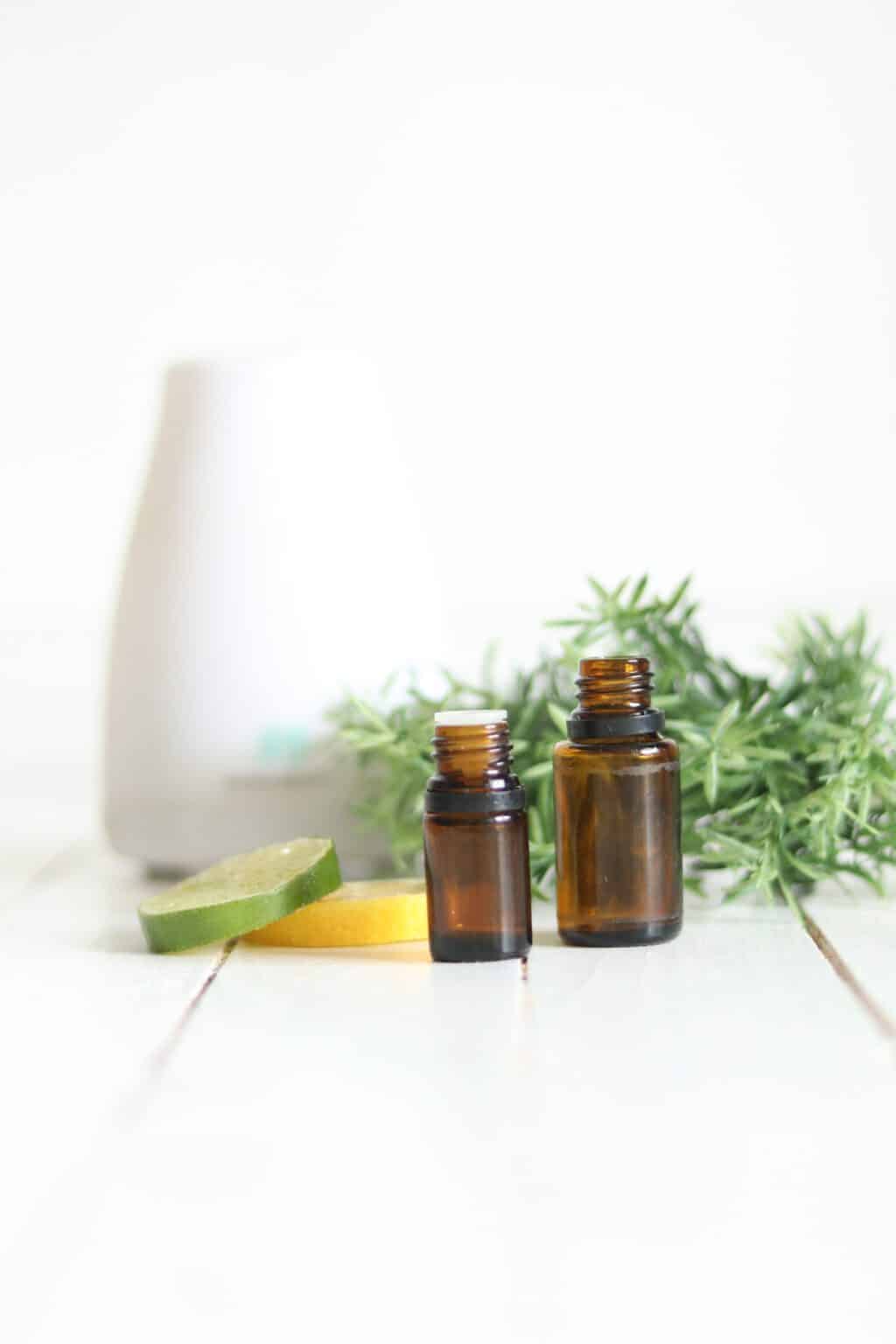 Wrapping up
Diffusing oils is just one way to use your essential oils. I hope you give one or two of these essential oil diffuser recipes a go. And if you do, share your favorite in the comment section below!
Are you already diffusing oils? What are your favorite summertime blends?
If you are looking for more great diffuser blend ideas or are interested in learning more about essential oils in general, check out some of these posts below!
Yield: 1
Summer Diffuser Blends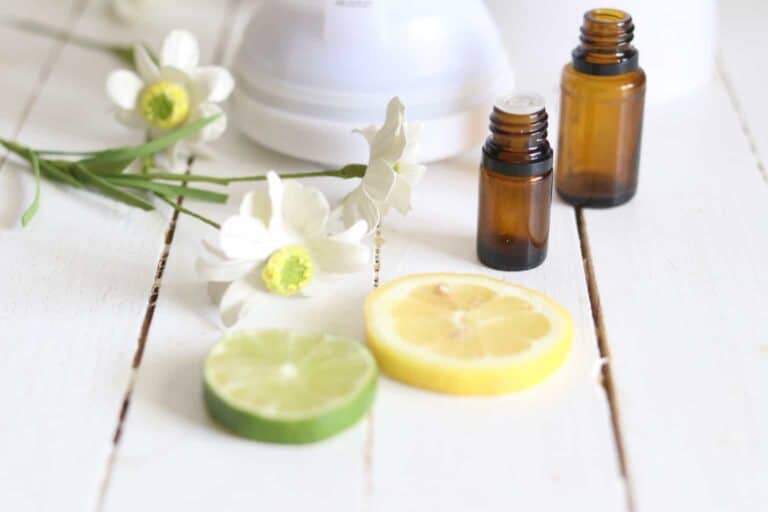 Enjoy this summer with your favorite summertime diffuser blends.
Materials
Summer days
4 drops of lavender
3 drops of lemongrass
2 drops of peppermint
Beach Life
3 drops of patchouli
3 drops of wild orange
2 drops of ylang ylang
Citrus Summer
3 drops of lime
3 drops of lemon
3 drops of spearmint
Clean Kitchen
3 drops of rosemary
2 drops of lemon
2 drops of bergamot
Sun Kissed
3 drops of juniper berry
3 drops of tangerine
2 drops of grapefruit
Tools
Instructions
Fill diffuser to full line with water.
Add essential oils and secure the lid.
Enjoy!