Want to rid your body of toxins and switch to using natural deodorant?
Then an armpit detox is the answer. Follow along with me! It's an easy recipe that works great and leaves the underarm skin feeling fresh, clean, and rejuvenated.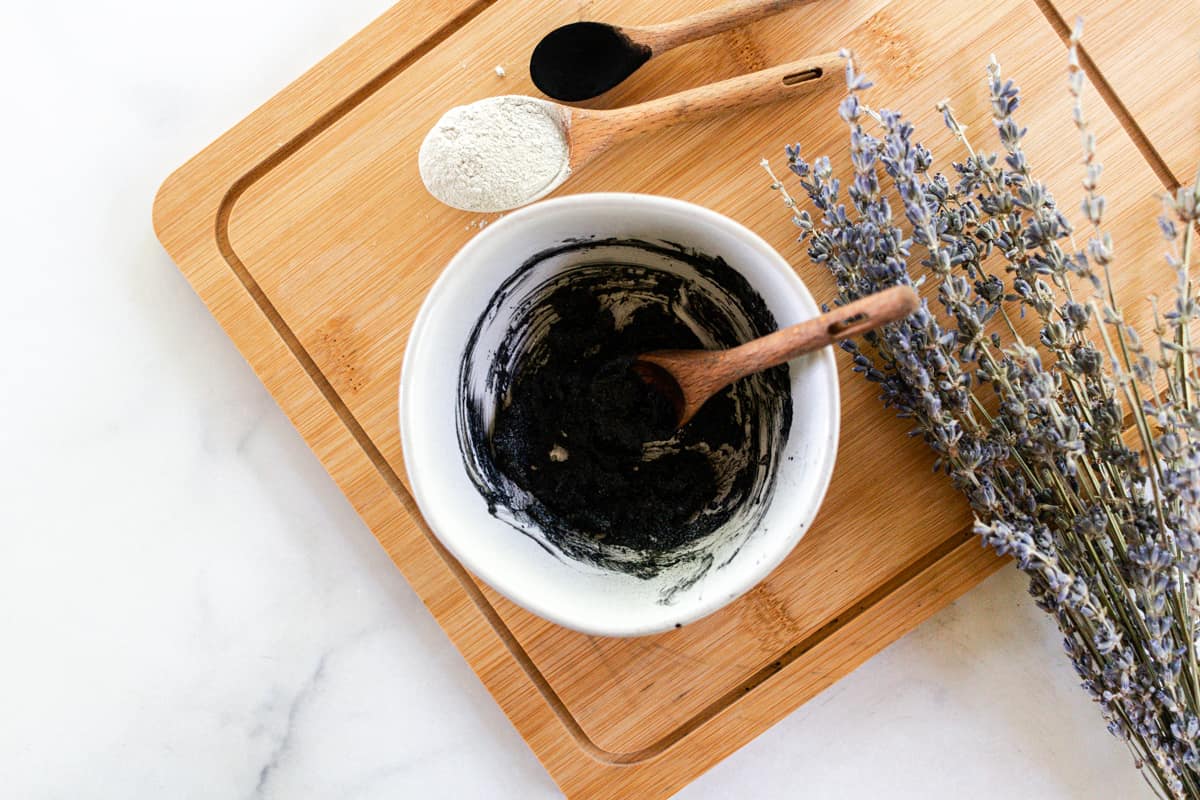 I freely admit that the words' armpit detox' may not be part of your regular vocabulary.
But hear me out!
Maybe you're one of those people that natural deodorant doesn't work on. Or, no matter how often or how vigorously you wash your armpits – they still smell bad?
Well, an armpit detox sounds like what you need.
But what does it mean to detox the armpits? What even is an armpit detox?
Answer: It's an all-natural method to reduce underarm body odor, improve underarm skin health, and help make the switch to an all-natural deodorant.
In this post, I'll share the benefits of armpit detoxing, how to do it, how well it (should) work, and, if you're keen – how to make the transition to a natural, plant-based deodorant.
What does it mean to detox your armpits
This is where I think it gets interesting.
Perhaps you didn't know this, but detoxing your armpits is a relatively simple way to detox the whole body! Fact!
By using natural ingredients to cleanse and nourish the underarm skin, the detox process also allows toxins from the lymphatic system to exit the skin.
These toxins and waste materials build up in the body if our deodorant stops us from sweating (which an antiperspirant is designed to do)
So, by detoxing the armpit region, we allow the buildup of antiperspirants and deodorants to clear.
This, in turn, reduces odor-causing bacteria and allows the skin to breathe and, actually, sweat for once, which is so good for you!
As a result, the skin's condition improves, ingrown hairs reduce, and any 'bobbly bits' under the arms will be free to heal.
NOW, all of that sounds good, except for that short time after switching from antiperspirant deodorant to natural deodorant. During that time, you'll most likely notice excessive armpit sweating and increased body odor even while wearing natural deodorant.
That is where this armpit detox comes in.
The smell and sweating are only temporary because our bodies do a great job adjusting. But unfortunately, it doesn't come without a cost—the smell.
So use this armpit detox to manage the odor and make the transition as smooth as possible. The first two weeks are most often the worst as the sweat glands are purging the smelly bacteria.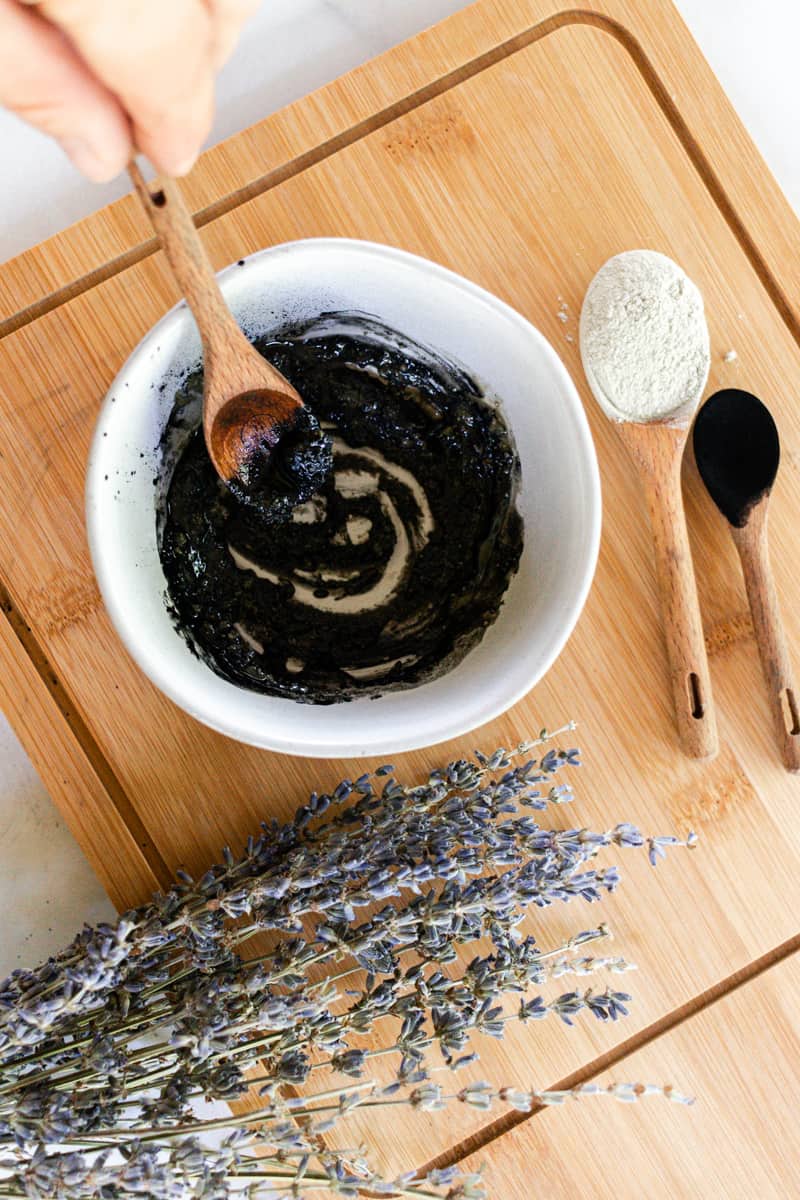 Why you'll love this recipe
It's better for your budget: Compared to pricy armpit detoxes, you can make this for a very low cost. And all you need are just a few essential ingredients and a mixing bowl. It's a recipe you'll come back to again and again!
It's good for you (and your body): The charcoal in this recipe draws out skin impurities and unblocks the glands in the armpit area. After just one application, you'll feel cleansed and fresh, and your underarm skin will breathe once more.
It keeps bacteria at bay: The bentonite clay in this recipe is renowned for its inflammation-reducing properties and for killing off bacteria that cause underarm smells.
How to do an armpit detox
Follow my guidance and trust the process – that's what's needed in this armpit detox! It really works well and leaves your armpits feeling nourished, clean, and smelling great.
This post contains affiliate links, which means I make a small commission at no extra cost to you. Get my full disclosure here.
Tools needed:
Small mixing bowl and wooden spoon for mixing.
Ingredients: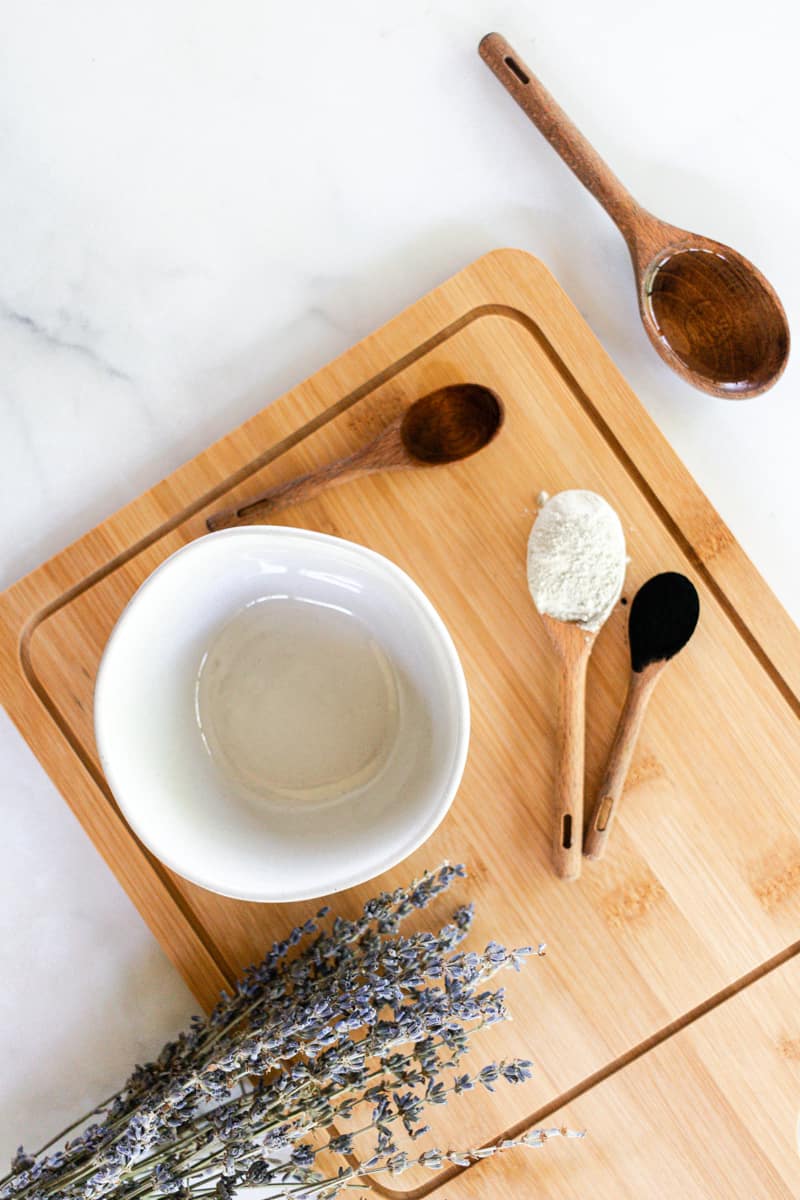 Instructions:
Add all the ingredients together to the mixing bowl.
Stir well until combined.
Spread evenly onto your armpits and allow it to sit for 5 minutes before washing off.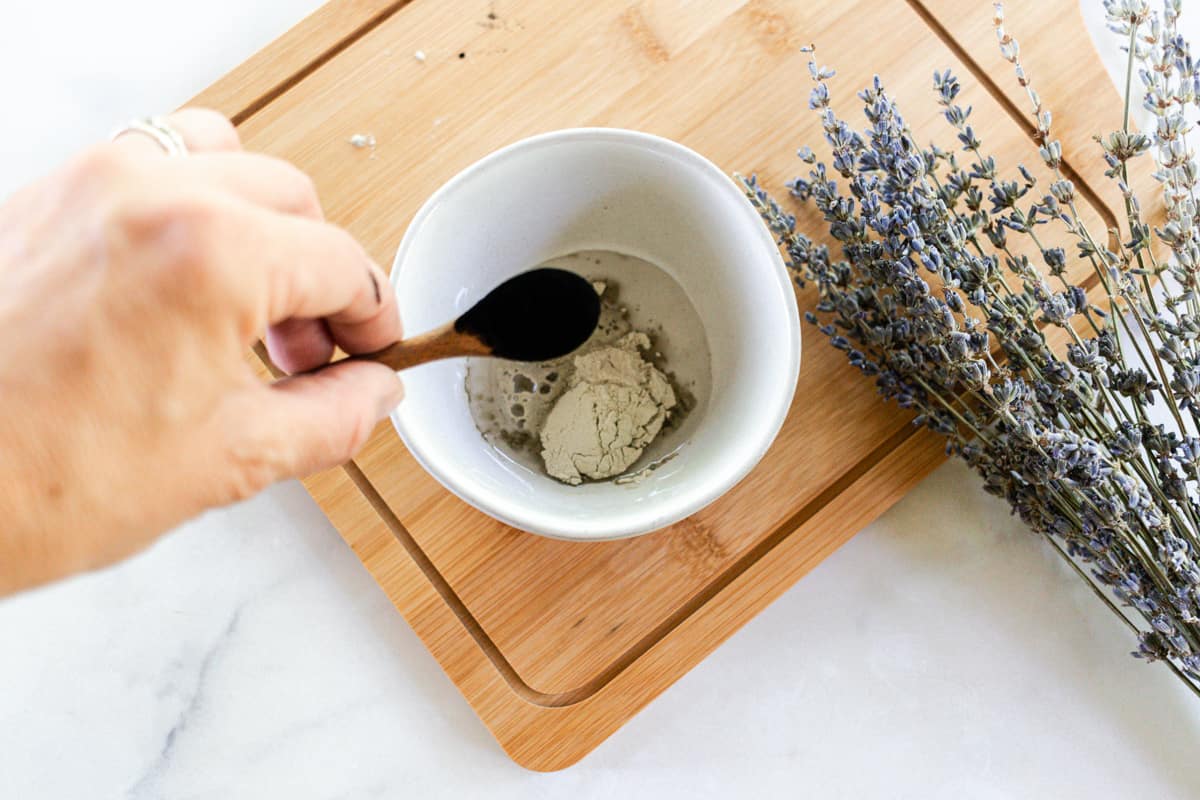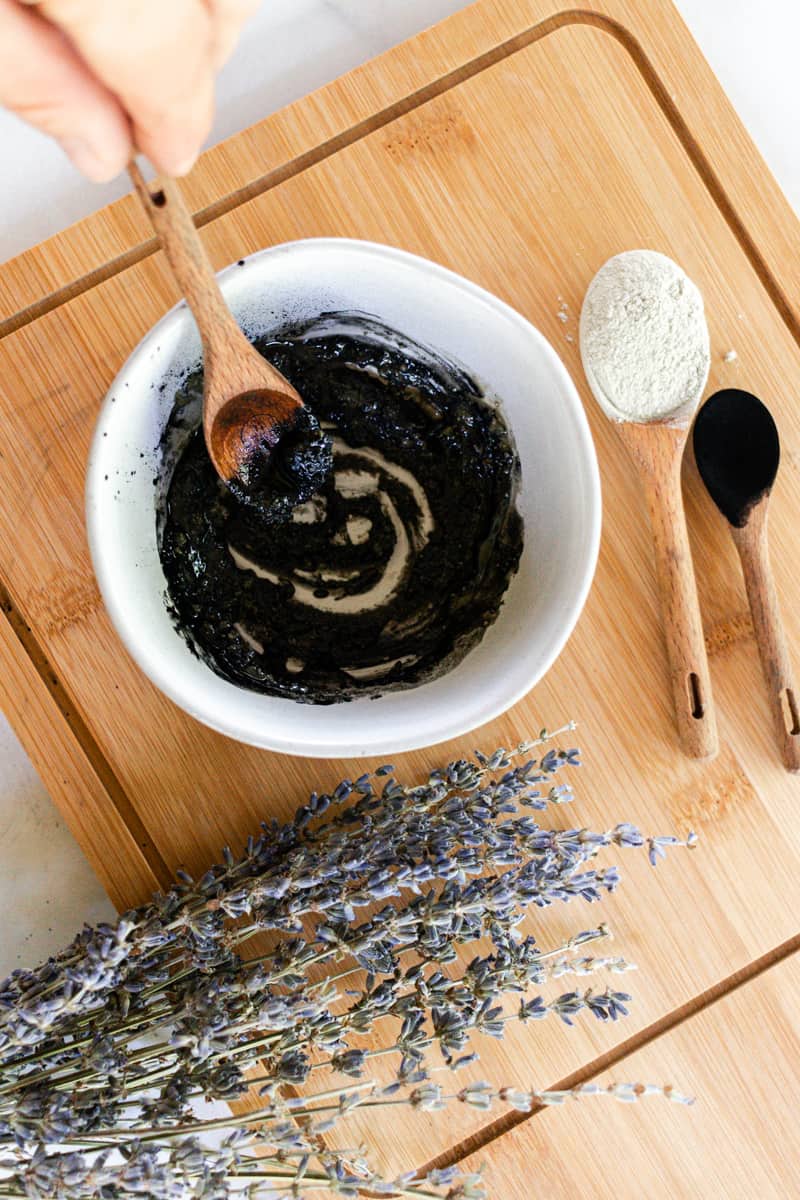 Tip! It's best to wash clean in the shower, as the charcoal will stain everything – towels, clothes; you name it, it'll stain it.
Store it out of reach in a cabinet or fridge for up to 5 days.
Why the ingredients
Bentonite Clay A popular face mask ingredient is bentonite clay. This clay is extremely porous, absorbing everything from that old deodorant buildup to excessive sweat.
Activated Charcoal According to the European Journal of Pharmaceutical and Medical Research, activated charcoal can draw out bacteria, chemicals, dirt, and other micro-particles to the surface of the skin.
Apple Cider Vinegar Neutralizes odor-causing bacteria for fresh-smelling pits all day long.
How well does this armpit detox work
The success of the detox varies, depending on the condition of your armpit to start with, how often you carry out a charcoal armpit detox, and how long you leave the mixture on your skin.
Generally, it works pretty quickly, absorbing the foul odors and lasting throughout the whole day. However, it is only recommended to use this twice a week until you notice no more BO.
I noticed almost no sweating throughout the whole day and absolutely zero stench at the end of the day after using this detox during my transition to natural deodorants.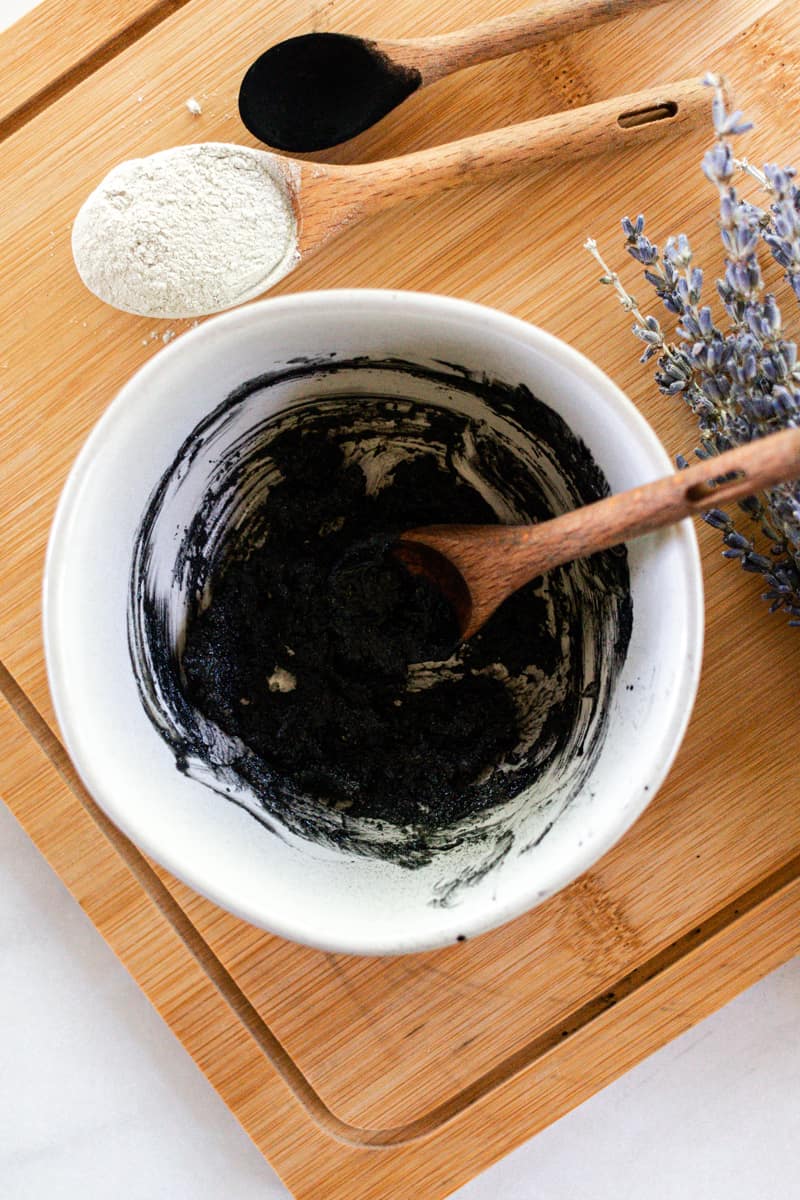 Making the natural deodorant transition
When beginning the transition to natural deodorant products, remember that your body will likely need time to adjust – usually at least two weeks, and sometimes up to a month for the chemistry to balance out completely.
During this time, you'll probably experience more sweating or odor as the toxins are released from the pores during the detox process.
This is where regular showers help! Hot showers open the pores and encourage sweating.
The process needs to happen. For me, it was quite short-lived, and I transitioned to natural deodorant real quick in the grand scheme of things.
However, regular showers and twice weekly armpit detox were what worked for me!
Note: I did choose to change deodorants in the summer months, nonetheless, so I could wear short sleeve tops and air my armpits when needed.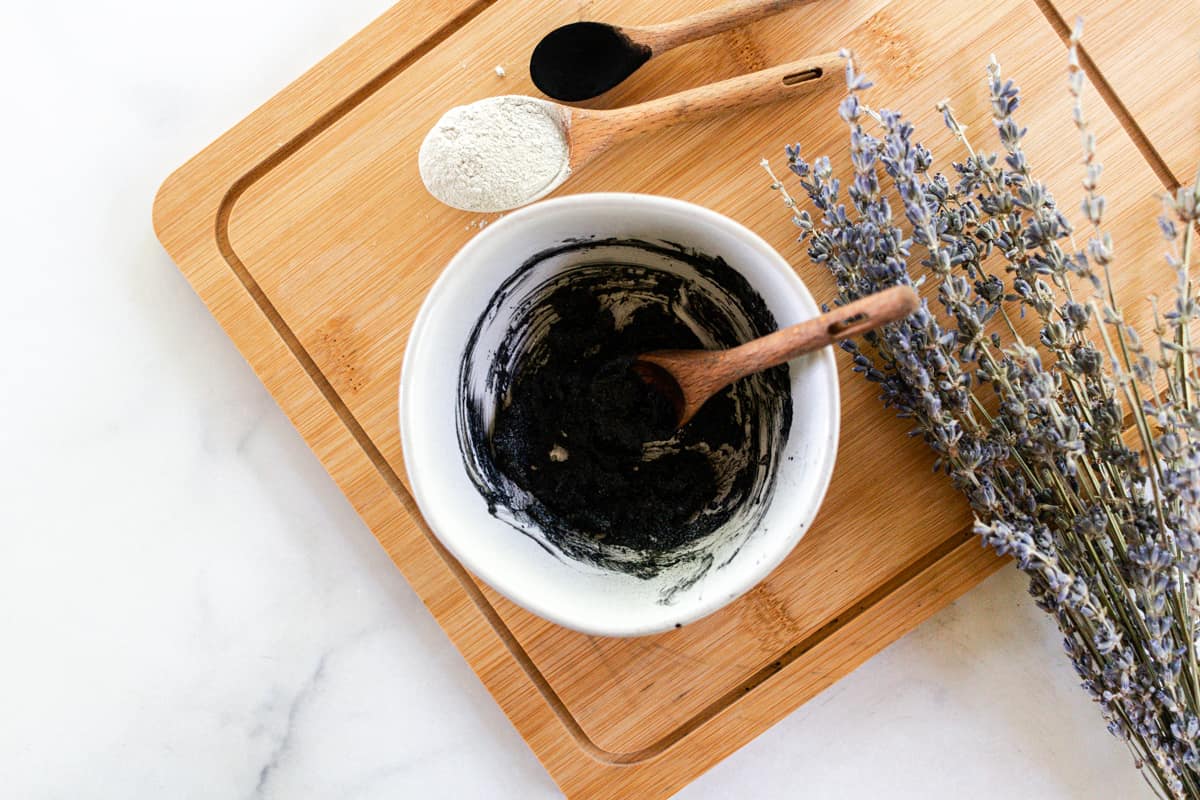 Recipe tips
Do not use any metals when working with clay, as they can react with each other and change the properties of the clay.
Use two times a week for the best odor and moisture-absorbing results.
You may notice some redness after washing the mask off. Light redness is normal. However, there should be no pain.
If any irritation occurs, wash off and stop using.
Can I leave out the bentonite clay? Yes, though they work slightly differently, you can use just activated charcoal. You will need to cut the amount of apple cider vinegar in half so the mixture is not too runny.
Takeaways
Switching to a natural deodorant can be scary, particularly if you've been using a conventional antiperspirant for years.
It's a hard habit to break, that's for sure, but using this armpit odor detox will help make the process go smoothly and quickly.
This recipe is generally safe. However, you will want to do a patch test first to check for any skin sensitivities.
And whether you decide to make your own deodorant or purchase a natural deodorant, this DIY armpit detox will be right there to help you through it!
Did you enjoy this post? Leave a review or comment below!
And if you like this type of post, you may like one of these next!
Armpit Detox Recipe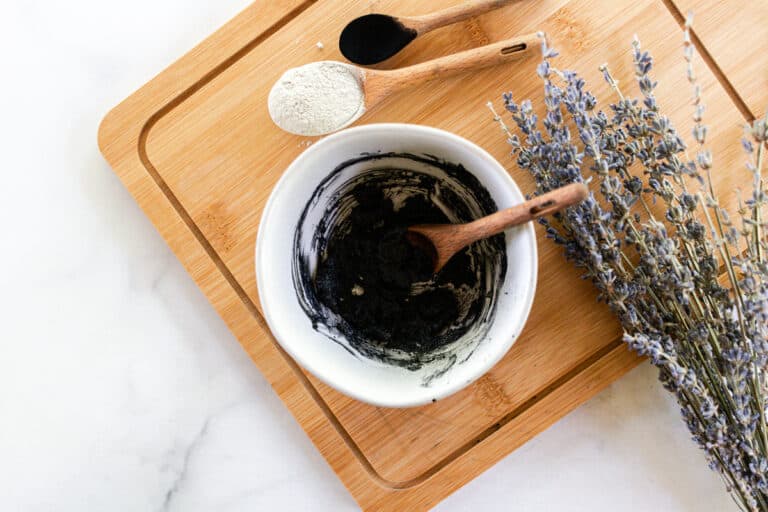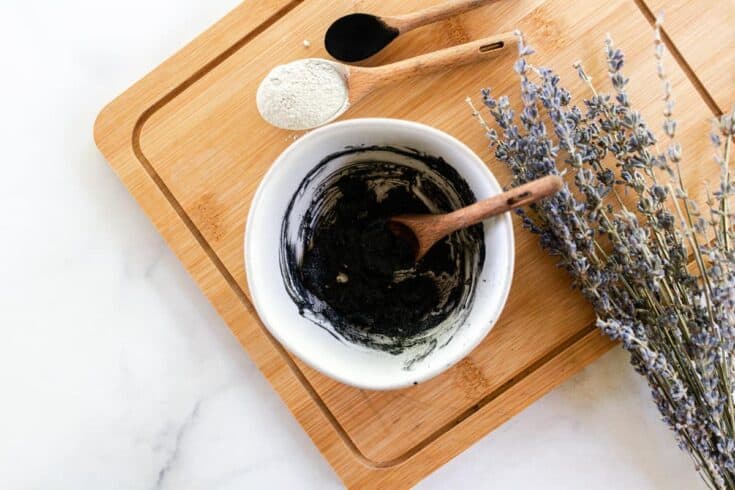 Say goodbye to smelly, sweaty armpits by using an armpit detox while your body adjusts to your new natural deodorant.
Additional Time
5 minutes
Instructions
Add all the ingredients together to the mixing bowl.
Stir well.
Spread evenly onto your armpits and allow it to sit for 5 minutes before washing off.
Tip! It's best to wash clean in the shower, as the charcoal will stain everything if you're not careful.
Notes
This detox is particularly effective in reducing odor and absorbing excessive moisture during the transition from antiperspirant deodorant to natural deodorant.
Store extras out of reach in the cabinet or fridge for up to 5 days.
Use twice weekly for up to one month.