Learn how to make the best essential oil roller bottle blend for seasonal threats. Plus, other natural remedies to keep those seasonal threats under control.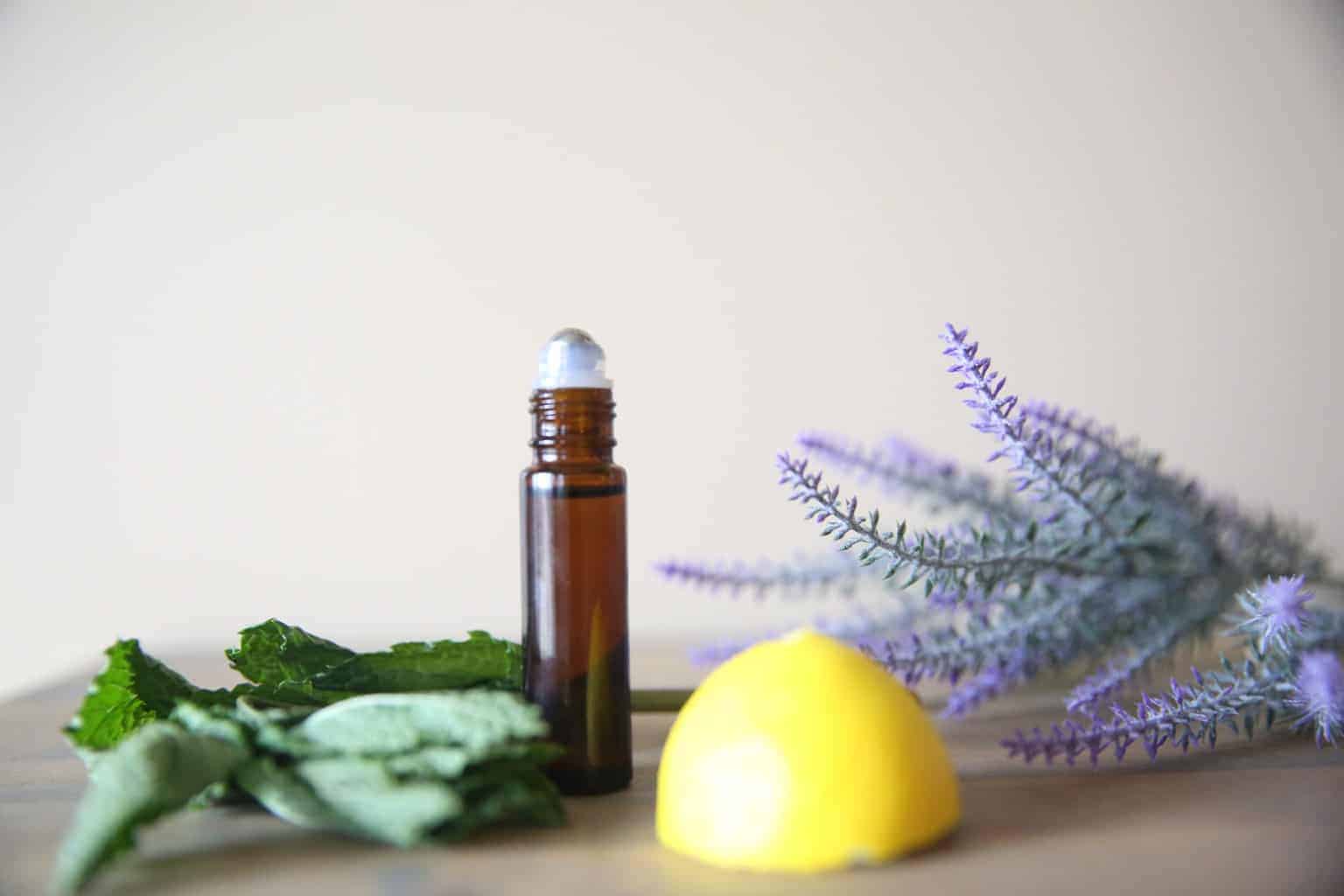 I am definitely starting to get sick of winter and CAN NOT wait for the warmer weather that springtime will bring. Every year I feel as if winter will never end, but sure enough, it does, and that wonderful warm weather comes and stays.
Along with every season, we have pros and cons. Unfortunately, with springtime comes seasonal threats.
Get access to my online resource library for all my free printable labels and ebooks.
This post contains affiliate links, which means I make a small commission at no extra cost to you. Get my full disclosure HERE.
How to make a seasonal threats roller bottle
Ingredients
10 drops lemon essential oil
10 drops lavender essential oil
10 drops peppermint essential oil
Fractionated coconut oil (You can find it here.)
10 mL roller bottle (These are the ones I use.)
Instructions
Add the lemon, lavender, and peppermint essential oil to the roller bottle.
Fill the rest of the roller bottle up with fractionated coconut oil and secure rollerball top.
Shake well.
Apply to the bridge of the nose, chest, and bottom of feet as needed.
NOTE: If making this for a child, you can dilute this recipe further by using 4 drops of each essential oil.
ABOUT THE ESSENTIAL OILS
Lemon oil is loaded with antioxidants, which are detoxifying and purifying. These properties are great for seasonal threats because it boosts the immune system while helping the body detoxify.
Lavender is both soothing and calming for the body.
Peppermint is a cooling oil and helps relieve tension. In addition, it can promote healthy breathing and assist in opening up airways.
You can use these essential oils in three different ways to relieve seasonal symptoms: aromatically, internally, and topically.
AROMATICALLY
DIFFUSER
Add 3 drops of each oil to your diffuser. This would be good anytime you are hanging around the house and in the bedroom overnight.
Diffusers disperse small molecules of essential oils into the air, and they enter the body when you breathe them in. Lemon, lavender, and peppermint are all cleansing oils.
STEAM TREATMENT
Boil a pot of water on the stove, remove it from the heat, and add a couple of drops of each oil to the water. Stand over the pot and breathe in the steam.
Be careful not to burn yourself. You may want to close your eyes to avoid irritation.
Use a towel to trap the steam in, making this more powerful and beneficial to the body; this will give you instant relief by opening up airways.
A steam treatment is a great pre-bed option to promote clear breathing.
HAND DIFFUSER
Add one drop of each essential oil, lemon, lavender, and peppermint to the palm of your hand. Rub your hands together and place them over the nose. Inhale to receive aromatic benefits for quick and easy relief.
INTERNALLY
Essential oils are very potent, and not all are safe for internal use. Check with the manufacturer to ensure that it is safe before taking internally.
Always consult with your doctor before taking any essential oils internally.
Combine 1 drop of each essential oil into a veggie capsule.
Add one drop of each essential oil to 8 ounces of water.
Drop the essential oil (no more than one drop) straight under the tongue, hold it there for 30 seconds, and swallow.
Veggie capsules are my favorite way to take oils internally, especially if I don't like the taste of a particular oil.
BATH SALTS
Make a simple bath salt using these essential oils to help open up airways after a long stressful day!
Add 1/2 tablespoon of Epsom salt, 1/2 tablespoon of sea salt, and 3 drops each of lemon, lavender, and peppermint essential oil to a small bowl. Mix all ingredients until well combined and pour into a warm bath.
Soak in the bath for at least 20 minutes to help clear sinuses and help relieve inflammation and tension within the body.
A few more tips
LOCAL RAW HONEY
Honey, especially local and raw, can be used to help with seasonal threats.
Local honey carries small traces of pollen and dust, which can be the very thing you are reacting to. Eating honey can help your body become familiar with these substances. Over time, the symptoms can lessen or go away completely.
Eating honey isn't going to give you immediate relief but can be very helpful in the long run. Try adding a tablespoon of local raw honey into your daily diet.
PROBIOTICS
One of the best ways to get that balance back on track is with probiotics. Probiotics can replace good bacteria in the gut that has been damaged with diet, environmental threats, and conventional medications.
Probiotics can also boost the immune system and support overall wellness as it introduces beneficial bacteria to the digestive tract.
Fermented foods like sauerkraut, kefir, or sourdough are naturally full of probiotics and can be added to the diet. Or consider taking a daily probiotic supplement. We use these.
DIET
Eating a diet full of vegetables, fruits, healthy fats, and proteins can help with seasonal threats. Food intolerances are often the root cause of those issues. Try eliminating processed foods and sugars from your diet.
Dairy is another common problem for many people. If you notice symptoms that line up with common dairy intolerances, you may consider trying the elimination diet.
LEARN MORE ABOUT THE ESSENTIAL OILS
Grab my free essential oil class for more education.
I hope you found this post helpful. If you are new to using essential oils or still a little unsure how to use them, I suggest start by diffusing them. It is a great, safe way to receive the many benefits they have to offer.