Learn how to clean diffusers effectively and safely. Keeping your diffuser clean is one of the best ways to extend the life of the diffuser and to be sure it is running properly.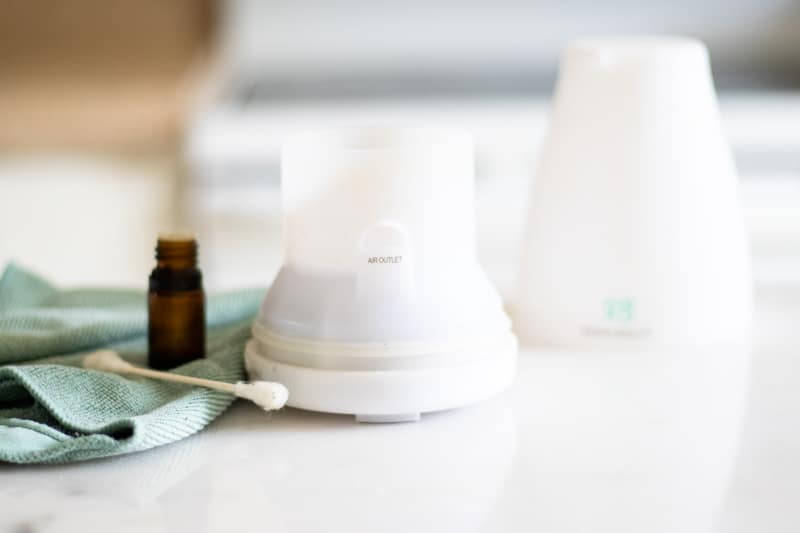 Keeping your diffuser clean is a crucial step in creating a healthier lifestyle and ensures that you are not diffusing mold or other harmful particles into the air. It is important to know how to clean a diffuser the proper way to prevent damage and build up.
Cleaning your diffuser won't take much time and isn't something you have to do every single time you run it. It is easy to do and you will not need any special equipment.
Depending on the type of diffuser you are using will determine the best way to clean it. I will touch on the most popular diffusers and how to keep them clean without causing damage.
PIN IT FOR LATER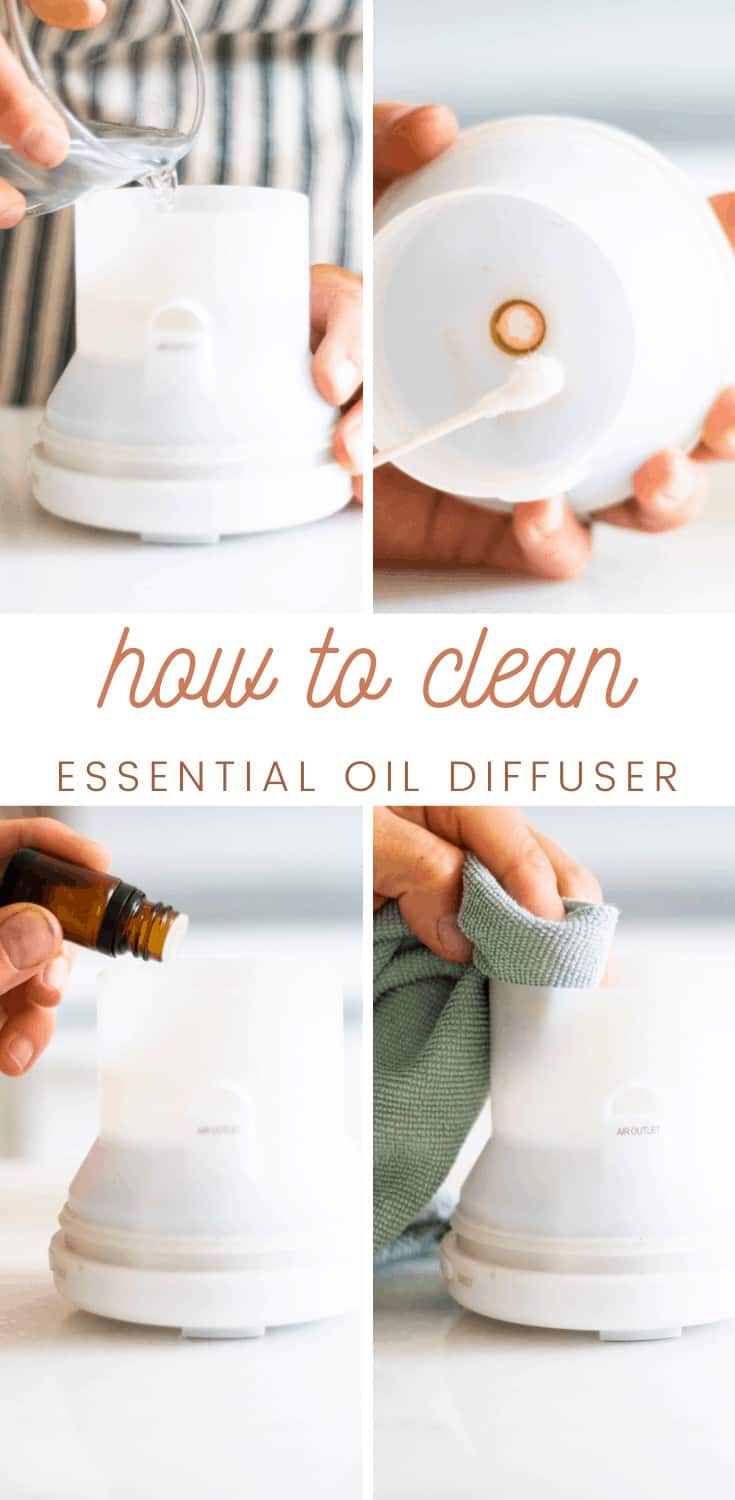 This post contains affiliate links, which means I make a small commission at no extra cost to you. Get my full disclosure HERE.
HOW TO CLEAN DIFFUSERS
Before performing any service to your diffuser, it must be turned off and unplugged.
NEBULIZER DIFFUSER
This type of diffuser is entirely safe and requires no heat or water. It uses pressurized air to release the essential oils into the air. These diffusers are very quiet, easy to use, and mess-free. They are most commonly made with a wood base and a glass reservoir.
Remove the glass reservoir from the wood base.
Carefully wipe down with a dry towel.
Add a few drops of alcohol into the glass reservoir.
Next, swirl the reservoir around gently until the inside of the reservoir is coated.
Rinse with water and allow to air dry.
ULTRASONIC DIFFUSER
This type of diffuser uses water and comes out of the diffuser as a mist. Making it a great option if you are looking to add extra humidity to the room. These diffusers dilute the essential oil, making it safer to diffuse around children and pets.
Fill the diffuser halfway up with water and add 1 tablespoon of white vinegar.
Turn the diffuser on and let it run for 15 minutes or until the mixture runs out.

Fifteen minutes is plenty of time, but I usually forget and end up letting it run through.
Drain the diffuser completely.
You can use a q-tip with vinegar on the tip to clean around the edges and any tight nooks of the diffuser.
Rinse the diffuser with clean water and let it air dry.
HEAT DIFFUSER
Heat diffusers use heating elements to evaporate the essential oils gradually. Typically these types of diffusers have a tray to drop the essential oils onto and are placed over a heating element. This is my least favorite kind of diffuser because when essential oils are heated up, they can lose their aromatherapy benefits.
Remove the tray that holds the essential oils from the heating element.
Wipe clean with a water and vinegar mixture to remove any buildup.
Allow to air dry and place back on the heating element.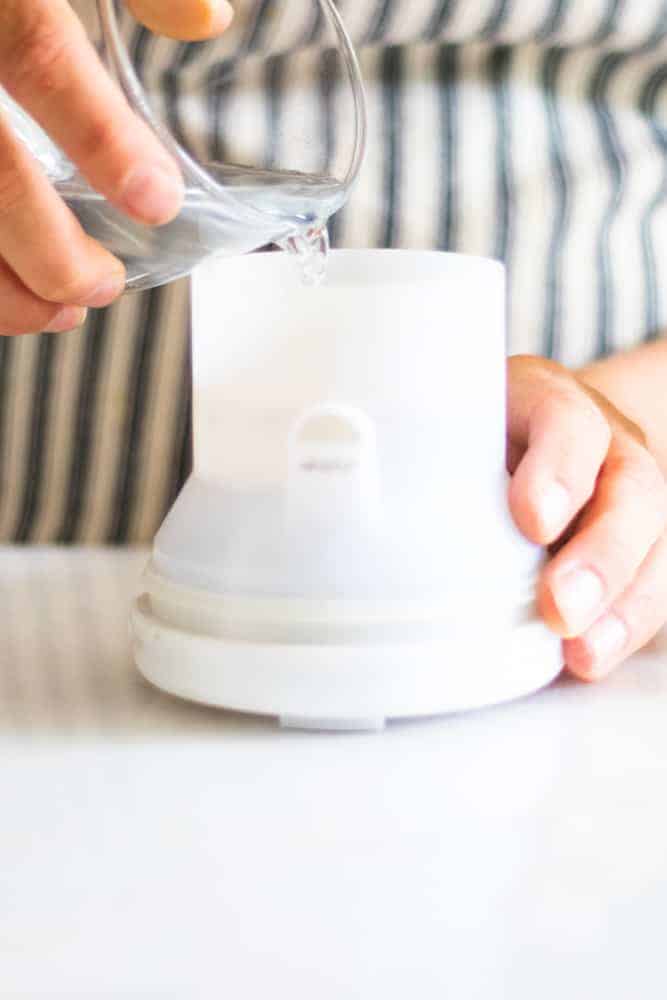 WHY YOU SHOULD CLEAN YOUR DIFFUSER
Cleaning your diffuser will help the diffuser to last longer, prevent mold and residue buildup. Since most diffusers require water, it is easy to get mold in your diffuser. Oftentimes after the diffuser runs for the full cycle, a little water will be left at the bottom. If it stays there long, it can become murky, moldy, and mildewy. The last thing we want to do is add fresh water and essential oils and start diffusing.
Certain essential oils like clove, wild orange, lemon, and lavender can be used to purify and cleanse the air. So it seems silly to clean the diffuser after diffusing oils like these because aren't they keeping it clean? Yes, they are, but this isn't the case with all oils. Some essential oils are very thick, like cedarwood and vetiver, which can cause sticky residue and buildup. It is important to clean your diffuser to prevent buildup, which can eventually cause your diffuser to break.
Removing that water and giving the diffuser a quick clean will ensure that the next time you run it, you will be getting the essential oils' full aromatherapy benefits.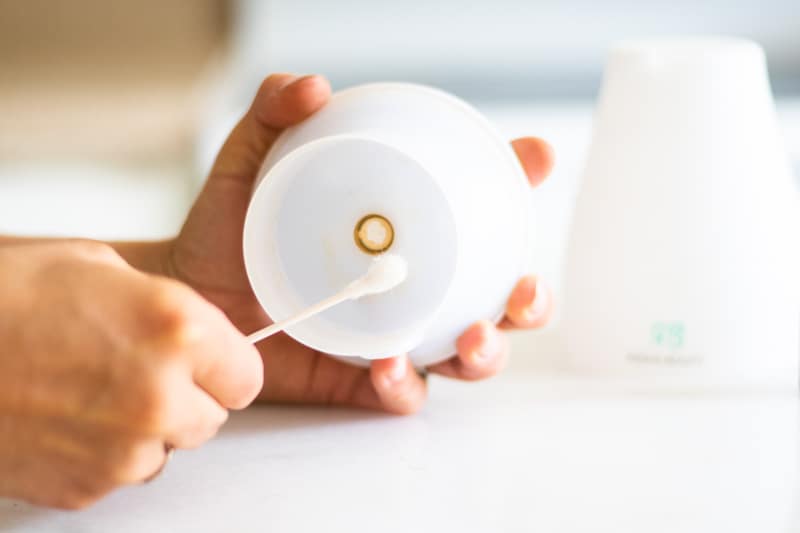 HOW OFTEN TO CLEAN AN ESSENTIAL OIL DIFFUSER
If you use your essential oil diffuser daily, then you will want to clean it once a week. After each use, you can simply unplug it, rinse it with clean water, and wipe it out. You can do a more thorough clean weekly or as needed.
HOW TO DEEP CLEAN AN ESSENTIAL OIL DIFFUSER
I find that vinegar, lemon essential oil, and a q-tip are the best things to use to really get a diffuser clean. If you ever leave your diffuser with water in it long, it may need a deep clean.
Unplug the diffuser and remove any remaining water.
Fill the diffuser to the fill line with a mixture of half water and vinegar.
Add 4-6 drops of lemon essential oil.
Allow the diffuser to run the full cycle. If you don't like the smell of vinegar, place the diffuser in the bathroom and close the door to prevent it from smelling up the whole house.
When the diffuser run cycle is complete, take a q-tip, dip it in vinegar and clean around the edges and small areas of the diffuser.
Allow it to air dry completely.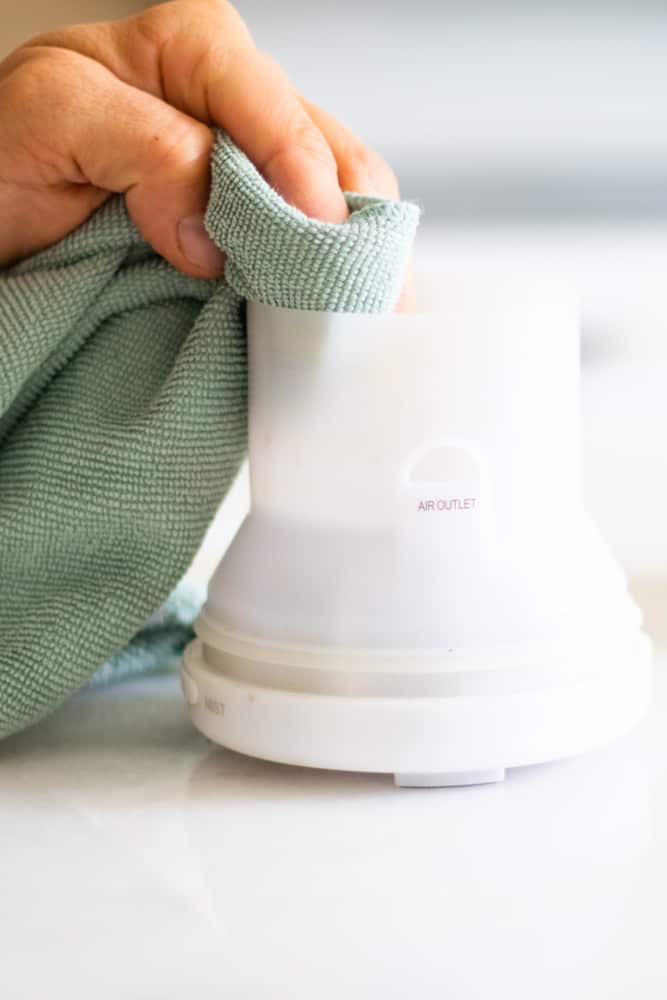 HOW TO CLEAN A DIFFUSER WITH MOLD
The most effective natural approach to killing mold is baking soda and vinegar. I would not put baking soda into the diffuser or near the ultrasonic plate or heating element. However, you can make a mixture of vinegar and baking soda in a small bowl and carefully clean the mold spots with a q-tip that is dipped in the mixture.
After doing this spot treatment, you can fill the diffuser with a vinegar and water mixture and allow it to run a full cycle.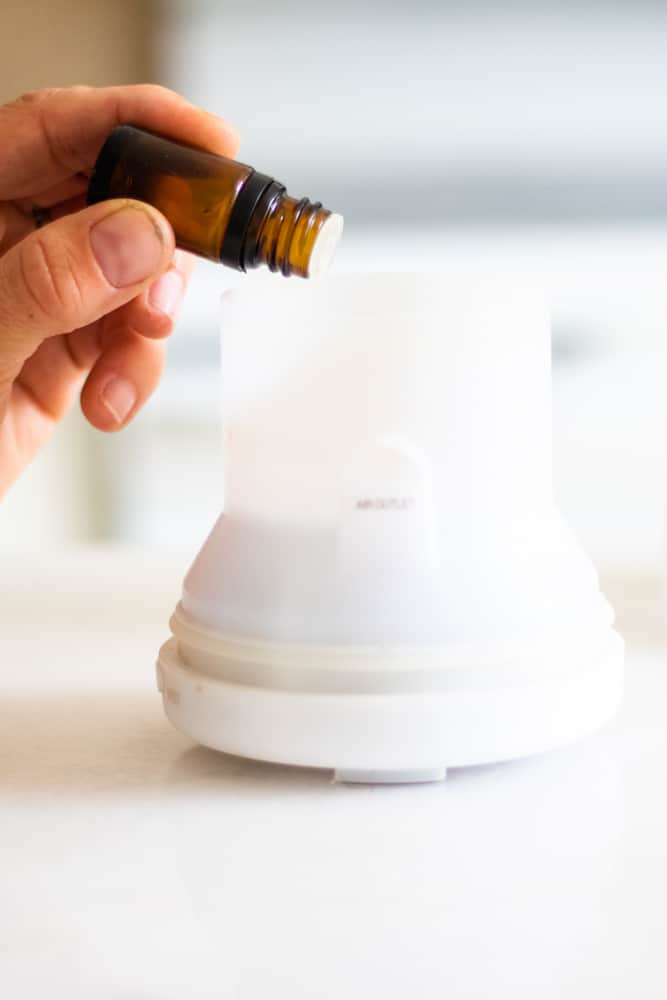 HOW TO CLEAN A DIFFUSER WITHOUT VINEGAR
Suppose you are one of those people that can not stand the smell of vinegar; you can use rubbing alcohol to clean your diffuser. Simply dip a q-tip in rubbing alcohol and gently clean around the inside edges of your diffuser, avoiding the ultrasonic plate or heating element.
Next, get a soft cloth wet with water, add a few drops of lemon onto the cloth and wipe the inside of the diffuser clean, rinse, and air dry.
CONCLUSION
It is important to clean your diffuser to ensure you are receiving the full benefits of your essential oils and to extend the life of your diffuser.
You should wipe down your diffuser after each use and do a deep clean once a week.
The best way to clean your diffuser is with vinegar, water, lemon essential oil, and a q-tip.
The type of essential oil diffuser you are using will determine the best method for cleaning it.
If you don't have a diffuser, get yours HERE.
Now that your diffuser is cleaned and ready check out these diffuser blends!