Roller bottles are the most popular way to use essential oils topically. Learn how to make roller bottles for the most common ailments and how to dilute them properly.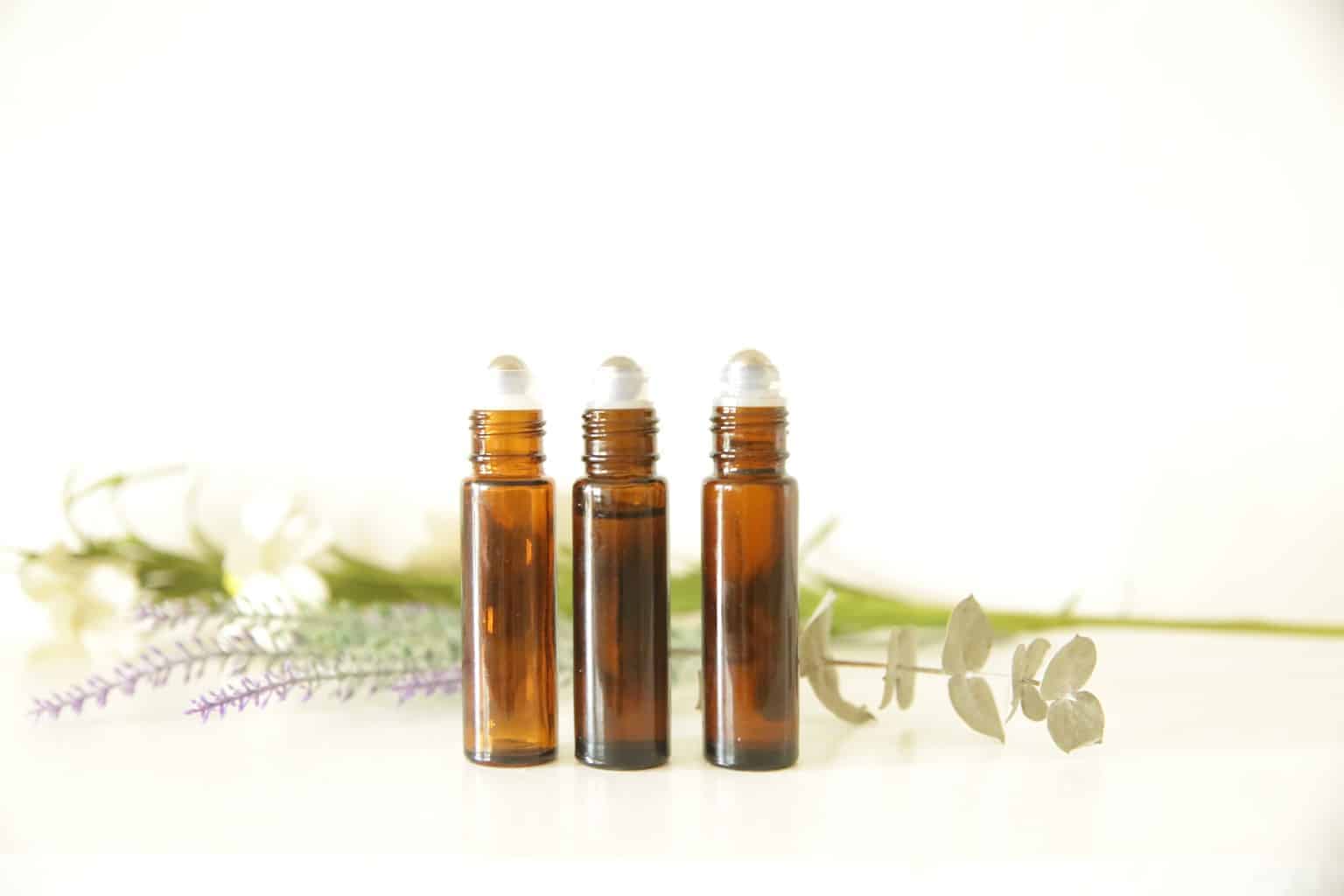 Everyone must know how to make roller bottles to keep on hand for life's little emergencies. These bottles come in handy for so many common ailments. Immune support, skin imperfections, digestive discomfort, and calming toddlers are a few of the many roller bottle blends you can make.
Grab my free ebook to learn how to use essential oils safely and effectively.
This post contains affiliate links, which means I make a small commission at no extra cost to you. Get my full disclosure HERE.
What are Essential Oils?
Essential oils are naturally occurring aromatic compounds found in the seeds, bark, stems, roots, flowers, and other parts of plants. They are what give plants their distinct scent and they play a role in the pollination process. The essential oil keeps the plant healthy and protects it; it has similar benefits for us. Essential oils have been used for many years for a wide range of medicinal, emotional, and physical wellness.
How to Use Essential Oils Topically
Essential oils can be used in three different ways: aromatically, topically, and internally. Be sure you are using a certified pure therapeutic grade before using your essential oils internally. I talk about that HERE. Today, I want to discuss topical use.
Learn more about diluting oils here.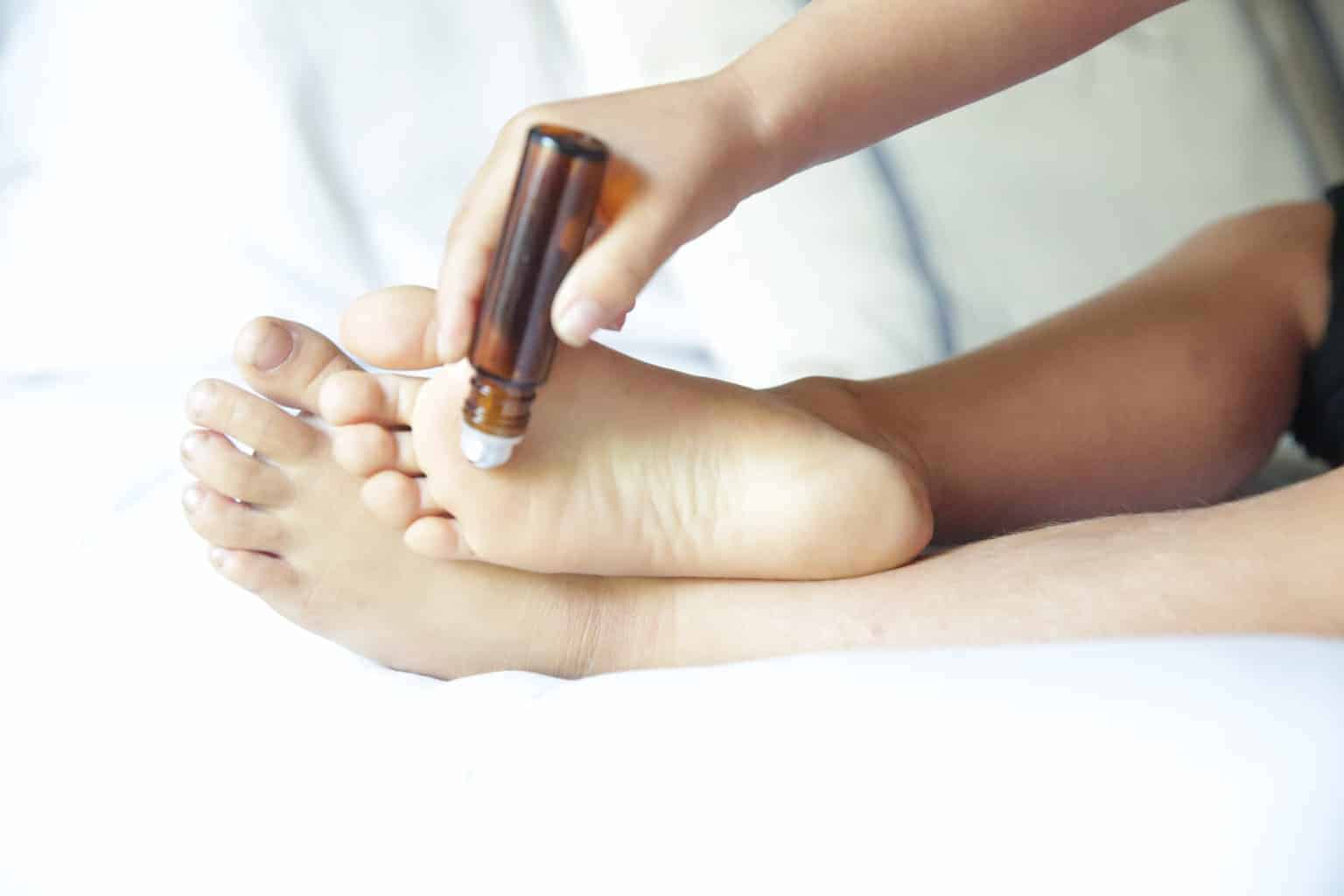 Some essential oils are considered "neat," which means they can be applied directly to the skin, while other oils are "hot" and need to be diluted before using topically. For example, lavender is a neat oil and oregano is a hot oil.
Essential oils are extremely powerful and potent; one drop of peppermint essential oil is equivalent to 28 cups of peppermint tea; remember that when you are applying oils topically. A little goes a long way!
I always recommend diluting essential oils in a carrier oil when you are using them on small children, the elderly, or someone with sensitive skin.
My favorite way to use essential oils topically is by making roller bottles. You can make roller bottles with a single essential oil or a blend of oils, depending on what you are trying to treat.
Best Roller Bottles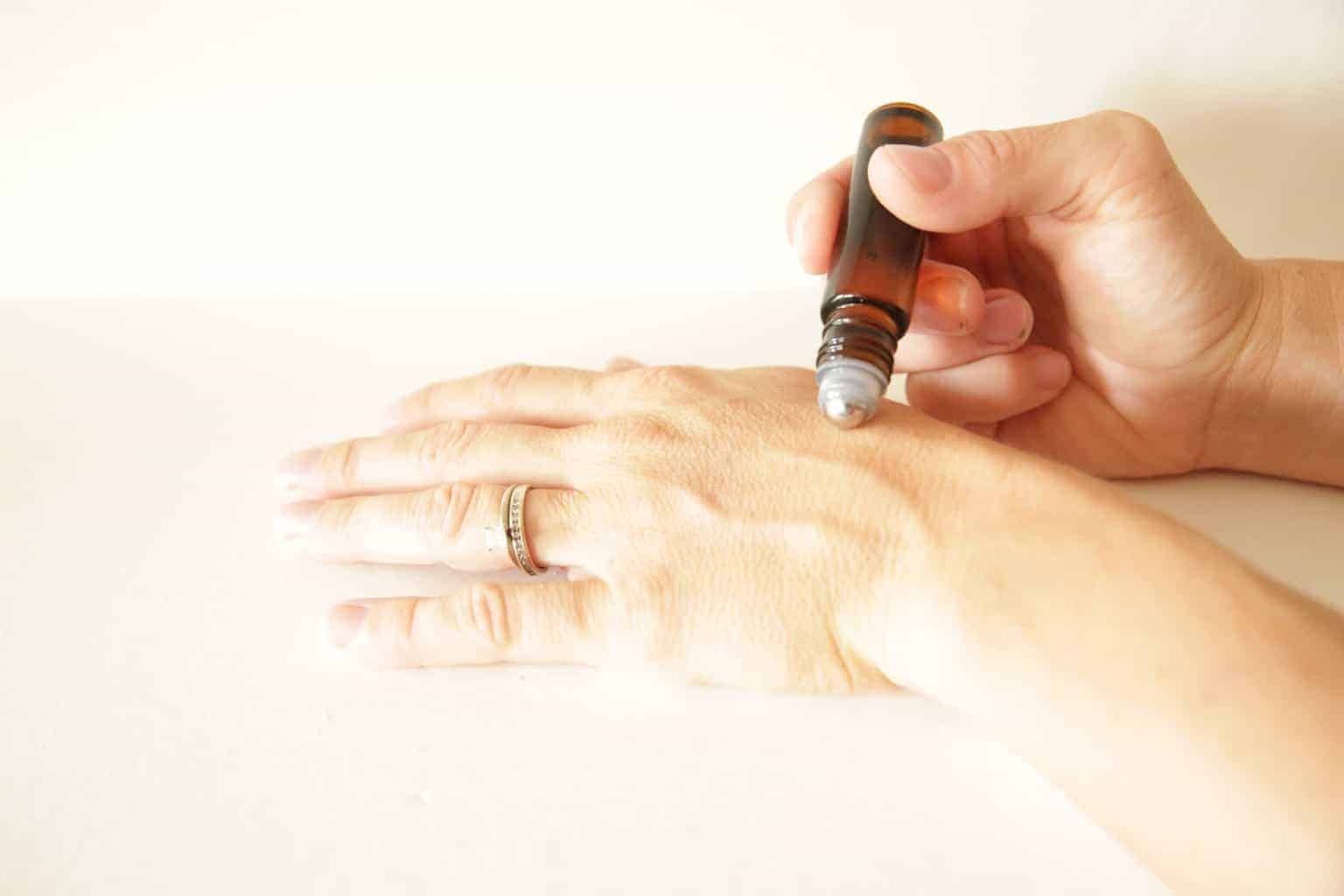 You can find several types of roller bottles. They come in different sizes, colors, and materials. I have used several different roller bottles and I'm going to share what ones worked best for me. Get my favorite ones HERE.
COLOR- I only used amber or blue-colored roller bottles because if you use clear glass, your oils can lose their potency if sitting in direct sunlight. I typically keep my oils out of the sun, but just to be safe, I stick with a colored bottle.
SIZE- Most roller bottles come in the 10mL size. However, you can find smaller 5mL bottles. I find most recipes go off the standard 10mL size, and they fit well in all the storage containers. I stick to 10mL bottles, but the 5mL is nice for travel.
ROLLERBALL- Hands down, go for stainless steel balls. The plastic ones don't last as long and essential oils can break down plastic over time.
REMOVEABLE TOP- I like to use roller bottles that have an easily removable top so you can refill in the same bottle when you run out—a great way to save money and recycle.
Making Roller Bottles
Using roller bottles is my favorite way to apply essential oil topically. Roller bottles are very convenient and great for travel. I have a few roller bottles in my diaper bag at all times in case of emergencies.
To make a roller bottle, you want to add your essential oils of choice and then top off with a carrier oil. Depending on who you are making the roller bottle for will depend on how many drops you will need.
Roller Bottle Dilution Chart
This chart is based on using a 10mL roller bottle.
Newborn-6 months: 1-2 drops
6 months- 2 years: 1-3 drops
2 -5 years: 2-5 drops
5-12 years: 5-10 drops
13 and up: 15-20 drops
Always consult with a doctor before giving essential oils to a child.
What is a Carrier Oil?
Carrier oils are what you add to your essential oil to dilute it. Diluting essential oils reduces the concentration of the essential oil without altering its therapeutic benefits. There are several options when it comes to carrier oils; here is a list of the most common carrier oils' pros and cons.
Carrier Oils
My Favorite Roller Bottle Blends
Immune Support
Add essential oils to a 10mL roller bottle and top off with carrier oil. Roll on the bottom feet, wrists, and down the spine to boost the immune system.
Respiratory Blend
Add essential oils to a 10mL roller bottle and top off with carrier oil. Roll on the chest, bridge of nose, and bottom of feet to open up airways and promote clear breathing.
Calming Blend
Add essential oils to a 10mL roller bottle and top off with carrier oil. Roll on the pulse points to promote a feeling of relaxation.
Energy Blend
Add essential oils to a 10mL roller bottle and top off with carrier oil. Roll on the pulse points for a natural energy boost.
These are the blends I use most often in my home. If you are making them for a child, you can dilute them as needed.
PIN IT FOR LATER
I hope you enjoyed this post. For a list of my must-have roller blends, click HERE.
Check out these popular Rollerball Blends: