CREATE A HEALTHIER HOME WITH THESE ALL NATURAL, NON TOXIC CLEANING WIPES. WITH JUST A FEW INGREDIENTS YOU CAN REPLACE YOUR GERM X AND CLEANING PRODUCTS WITH THESE SIMPLE CLEANING WIPES.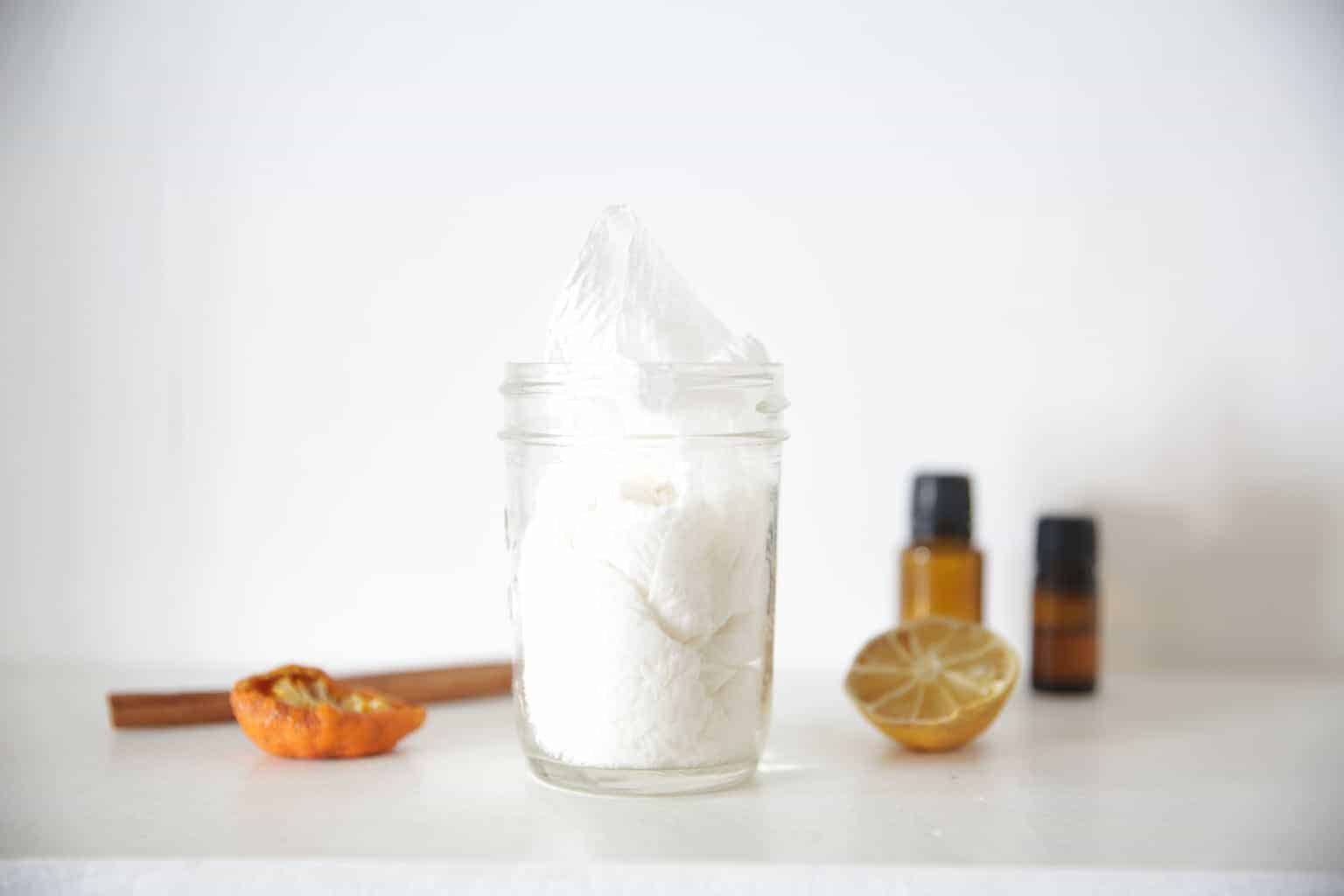 We all like a germ free home but if you are anything like me you also like a toxic free home. When I first starter using essential oils having a toxic free home was my goal! It took several years to get to where I am now but I just started with one thing at a time. Don't overwhelm yourself.
I researched recipes and started trying different things. Let me tell you, I was impressed! I still get that clean fresh look and smell, without the chemicals. I use a couple essential oils and a few products to clean my entire house, and it still sparkles. See all my cleaning recipes HERE.
HOMEMADE ALL NATURAL CLEANING WIPES VIDEO
I have 4 little kids (all under 5!) running around my house so keeping it clean is tough. We spend most of our days outside because they have energy and I want sanity, oh and a clean house! I have the, "only eat in the kitchen" rule and "don't color on the walls" rule but lets face it kids don't always listen…or at least mine don't! I made these simple, all natural, wipes to have on hand when I need them and I love them!
They are great for wiping down the tables and chairs after mealtime, wiping down the counter tops, bathroom vanities, or toys. You can use them to clean toys because if your littles ones are anything like my baby, they put EVERYTHING in their mouth. I like knowing these are made with non toxic ingredients and it is ok if my baby gets this in his mouth. Keep a pack in your car to wipe germs off grocery carts and dirty hands after playing at the park.
I used to buy antibacterial disinfective wipes from the store and wiped EVERYTHING with them! When I learned of the chemicals found in them and quickly got them out of my house.
FIVE PROBLEMS WITH CONVENTIONAL ANTIBACTERIAL WIPES
Antibacterial products have the potential of creating an antibiotic resistant.
They are filled with chemicals and toxins.
These products can act as endocrine disrupters and mimic estrogen causing hormone imbalances.
They can cause health problems, allergies, and improper immune function when overexposed.
The main ingredients found in disinfective wipes can cause respiratory issues and alter thyroid functions.
When you use wipes or any products on the skin it is being absorbs into the body. Studies have shown triclosan (one of the chemicals found in many cleaning and personal products) in urine, serum, breastmilk, and tumors! To me, the products going on my skin is just as important as the food going in my mouth. This is why I strive to make my own, natural products!
PLUS IT'S CHEAPER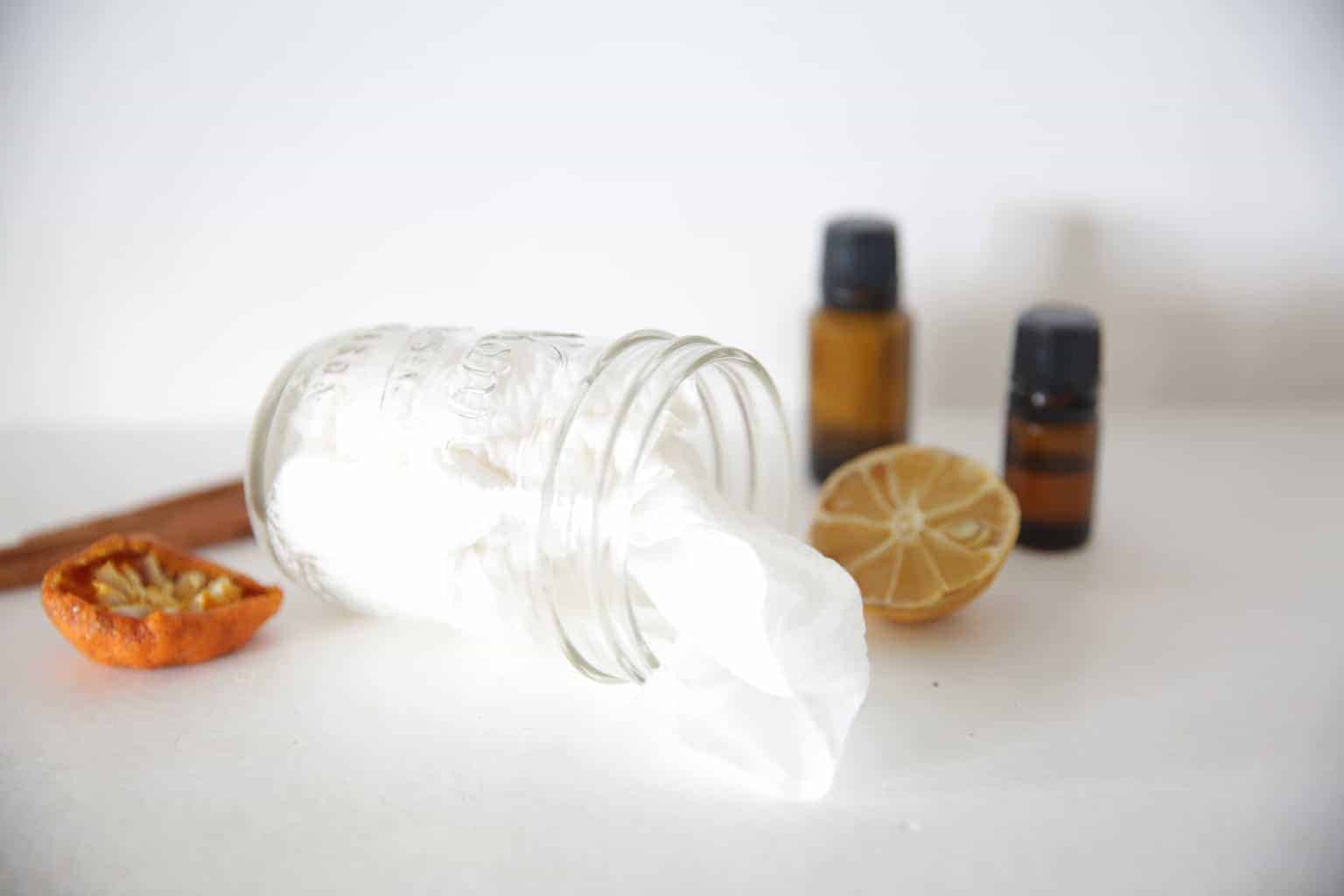 MAKING HOMEMADE ALL NATURAL CLEANING WIPES
This post contains affiliate links, which means I make a small commission at no extra cost to you. Get my full disclosure HERE.
HOMEMADE ALL NATURAL CLEANING WIPES INGREDIENTS
HOMEMADE ALL NATURAL CLEANING WIPES INSTRUCTIONS
Cut paper towels in half widthwise and set upright in airtight container. Use half now and save the other half for later unless making a double batch.
Combine water, fractioned coconut oil, essential oils, and castile soap in a bowl.
Pour mixture over paper towels and let mixture absorb for 10 mintutes.
Flip container over and let absorb for 10 more minutes.
Store in airtight container.
HOW TO USE YOUR HOMEMADE ALL NATURAL CLEANING WIPES
To clean, deodorize and disinfect surfaces: Wipe surface clean with homemade all natural cleaning wipe. Use enough wipes for the treated surface to remain visibly wet for a few minutes. Let surface dry.
For highly soiled surfaces, remove excess crumbs and dirt first.
We love using these wipes for cleaning, disinfecting, and deodorizing and I hope you find them helpful too!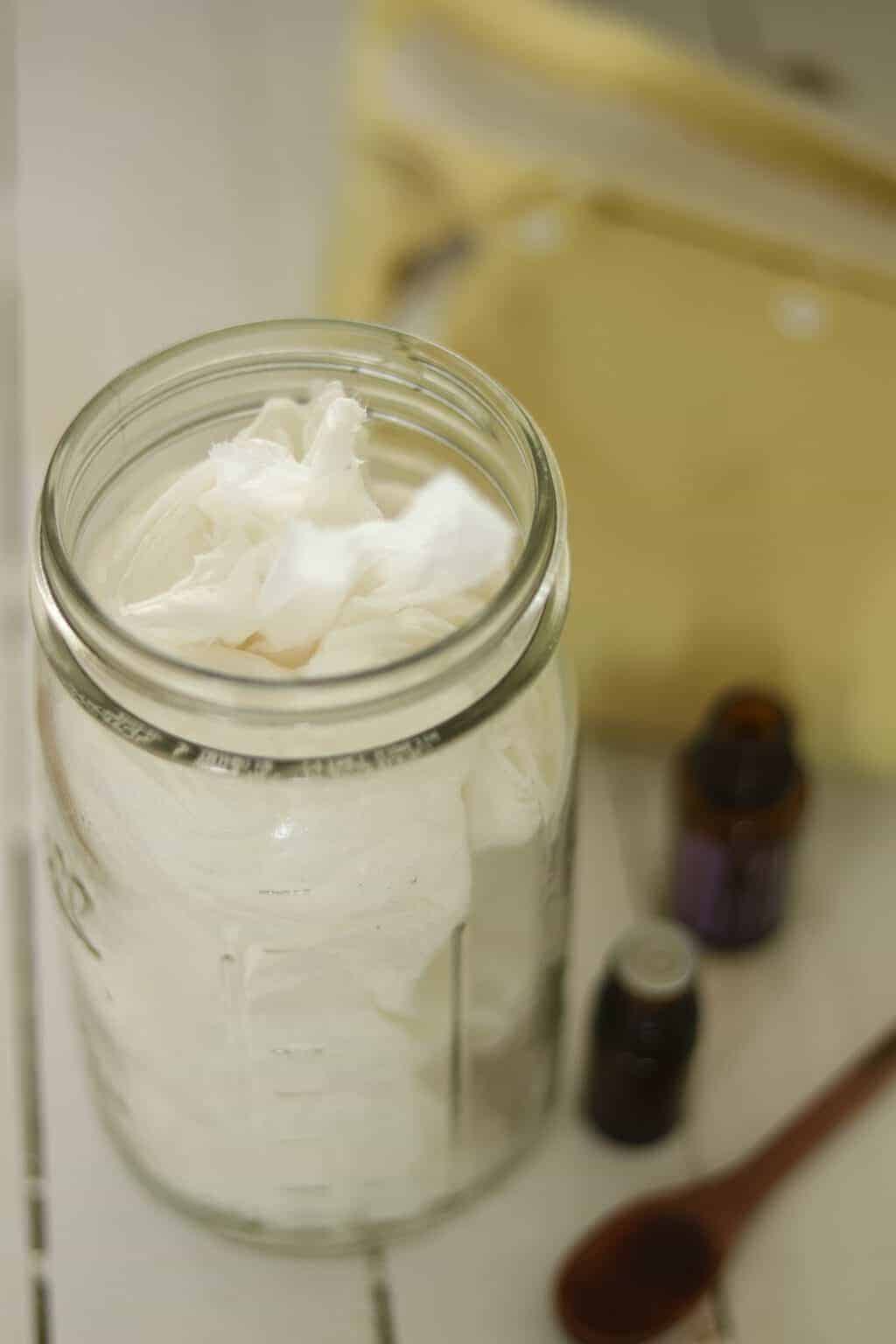 CAN I MAKE REUSABLE CLEANING WIPES?
Yes you can and this is a great option, especially when at home. I love having disposable wipes when I am out and about, but at home making reusable is even easier. Plus, it is better for the environment! Now that is a win win. 😉
Simply make the same solution as above and store it in a glass spray bottle. You can then spray this on a surface or little hands and then wipe off with a clean wash cloth.
Or you can spray it straight on the clean wash cloth and then wipe the surface or little hands with the cloth.
Have you ever made your own cleaning wipes? What ingredients did you add? Share your favorites in the comments below!
Follow along with our oily house for more natural solutions and healthy recipes:
Thanks for stopping by our oily house!