Choose any one of these 12 natural hair care recipes, and you can transform your hair in one sitting.
From serums to shampoos, conditioners, and hair cleansers – it's all here. Dip in and out of each recipe as often as you wish!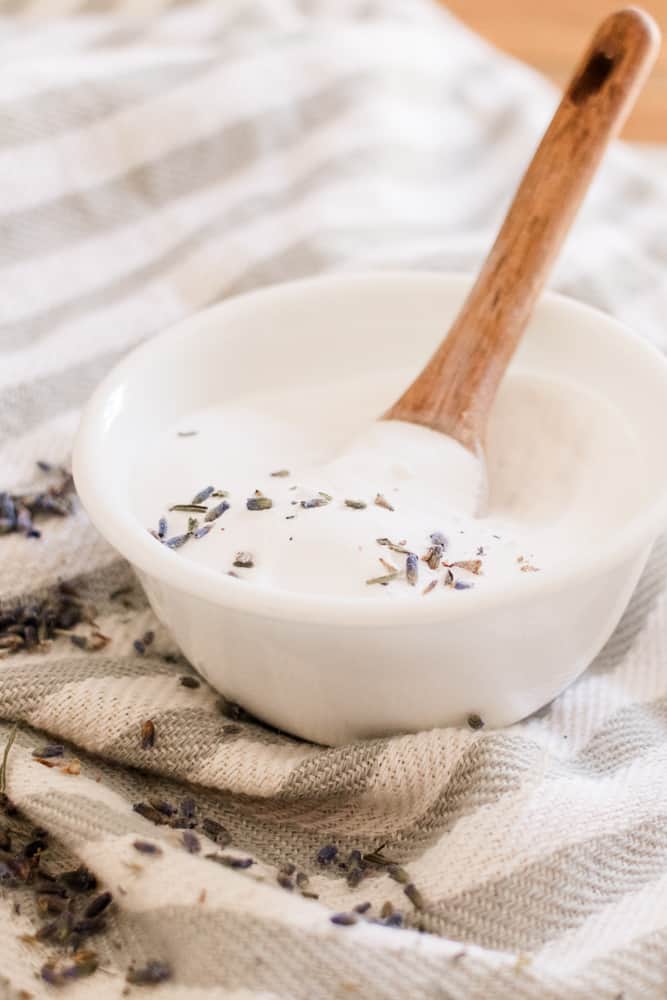 Making your own natural hair care products is so gratifying. Really! And hair care at home need not be boring, either.
It's fun, creative, and an excellent opportunity to engage with loved ones.
I've made several homemade hair treatments over the years (to varying degrees of success, haha!), but I always come out with something useful.
Something that works.
That special conditioner that tames my ends, or the serum that locks in moisture better than anything else.
Of course, sometimes, changing the ingredients or amounts is required, so naturally, I've built up quite an arsenal of recipes that I adore and use regularly.
In this post, I'll share my top natural hair care recipes with a brief explanation about each one, so have fun and happy DIYing!
I hope you enjoy this one!
The bare basics of haircare come down to keeping it clean and maintaining its current health – of which a good shampoo undeniably contributes to.
This simple shampoo recipe is seriously so simple to make and use, and it cuts your toxin exposure down significantly.
Containing nourishing jojoba oil and castile soap alongside essential oils to add a natural fragrance, this shampoo will help repair and rejuvenate the hair from within.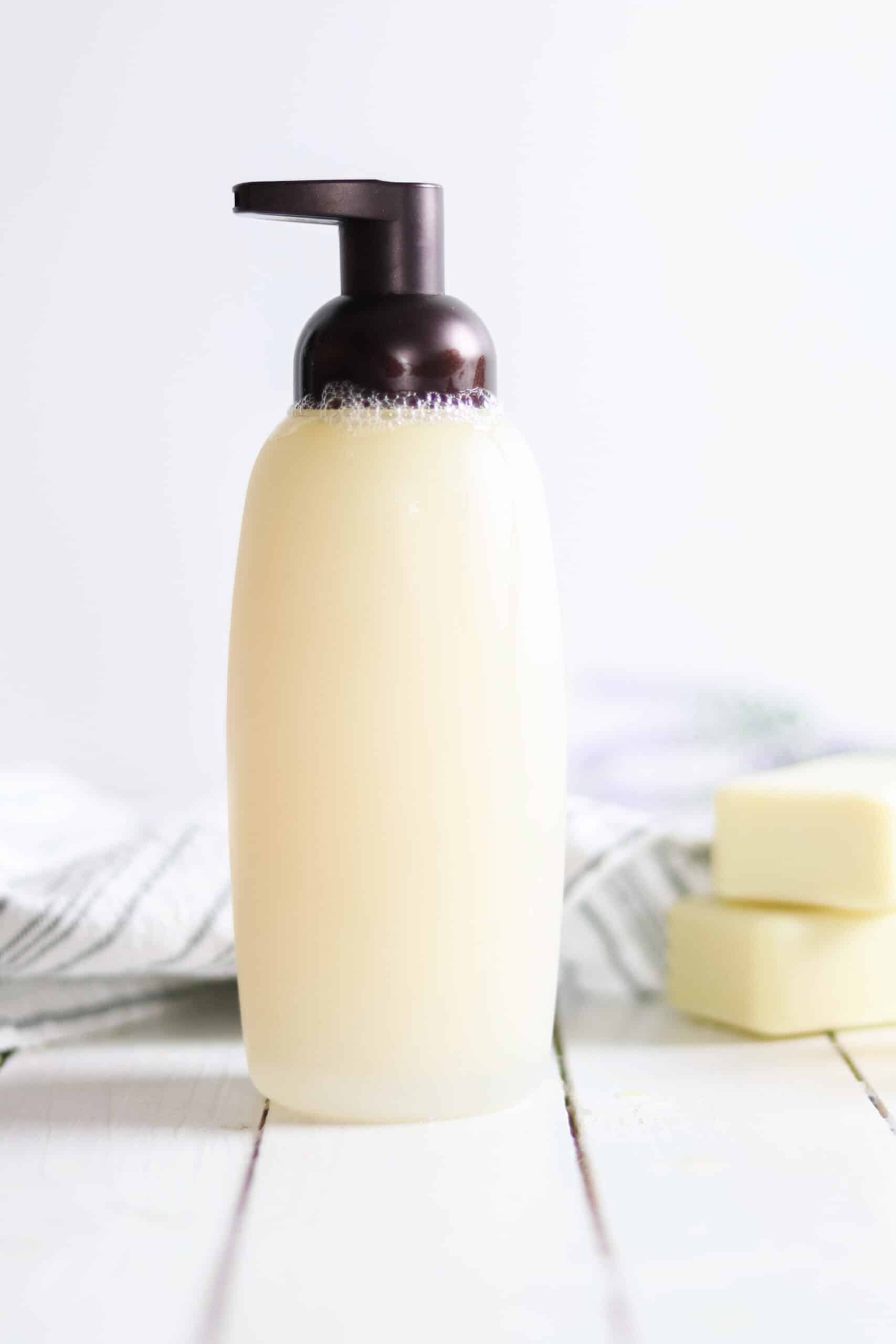 We often think conditioner is needed to soften hair after shampooing, but that's not quite entirely accurate.
A good conditioner actually strengthens the hair shaft and repairs damage long after its application, contributing to less frizz and better manageability.
I love this conditioner recipe. I made it with aloe vera gel, jojoba oil, argan oil, and cocoa butter to drench the hair in moisturizing ingredients, and I may sound overly confident here, but it really works.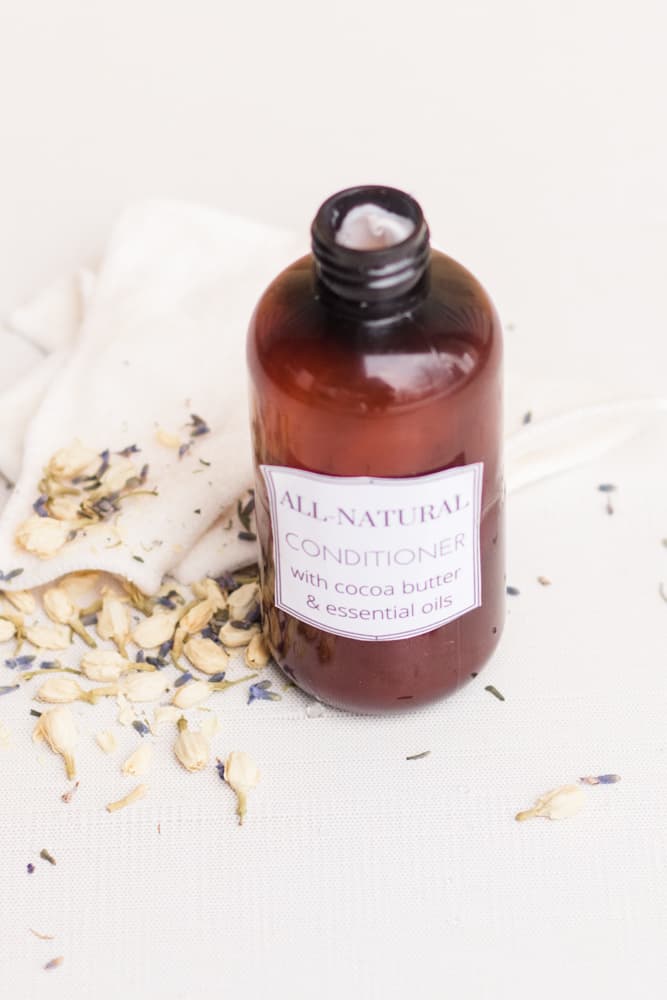 Did you know? Living in an area with hard water can wreak havoc on your hair – without you perhaps realizing it.
Hard water buildup on hair feels heavy, dull, and greasy. So, to clear that up, opt for this homemade shampoo for hard water – fast!
Containing castile soap, vitamin C powder, and tea tree oil, this is sure to become one of your favorite recipes, as it is mine!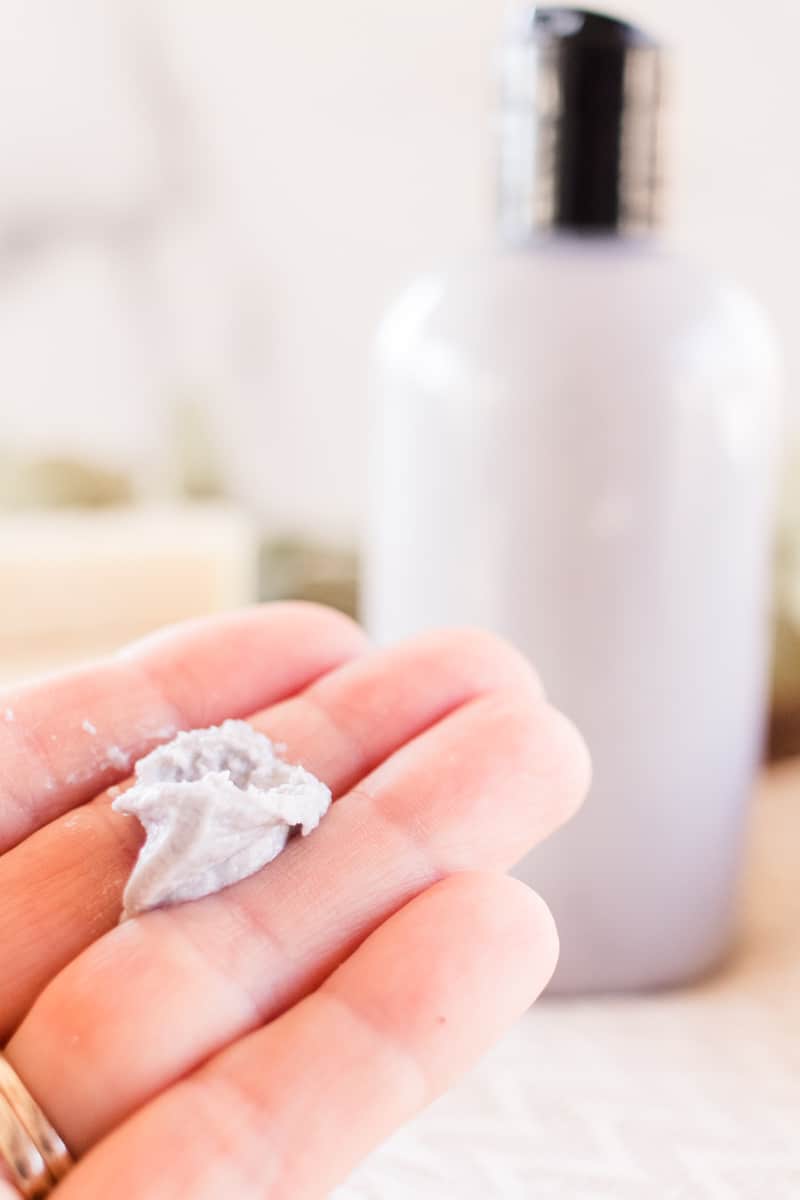 This hair styling cream is designed more as a hair 'taming' cream. It's great for relieving frizz and encouraging glossy, smooth ends.
Pretty much all the ingredients in this cream are as moisturizing as you can get – meaning a little goes a long way.
Enjoy the wonderful combination of essential oils too. I chose Rosemary and Lavender, which, perhaps not so commonly used together, smell incredible as a duo!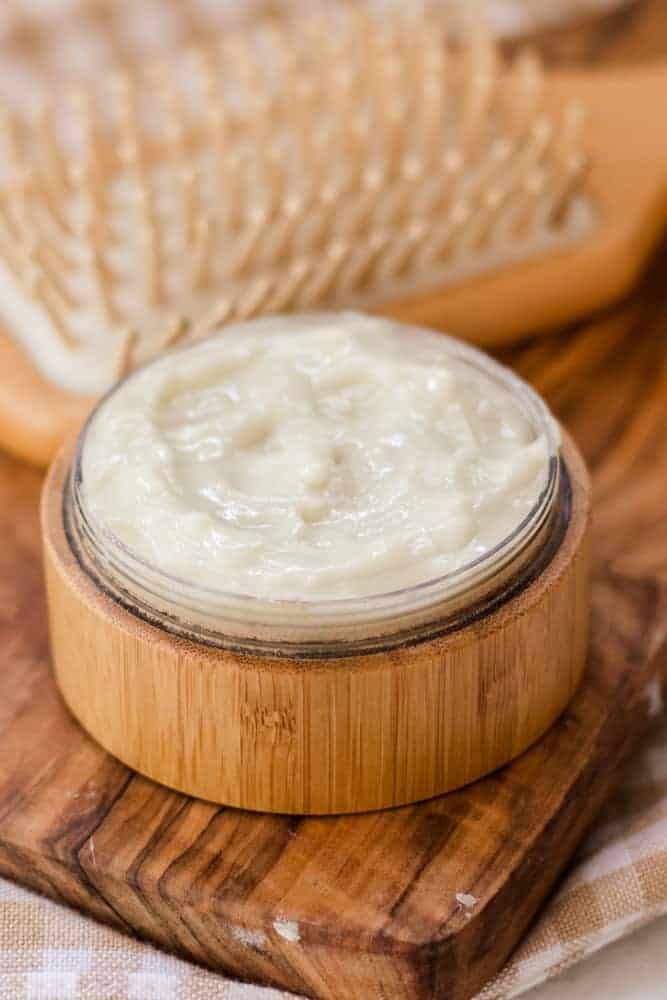 It still astonishes me that something so simple can be so good for your hair! But this really is a two-ingredient miracle cure.
By combining rosemary sprigs with water in a bottle, all you do is spritz this on your hair for improved hair condition and strength.
It's also believed to help stimulate hair growth and maintain hair health.
Find the details in the post here. You'll use this one a lot, I'm sure!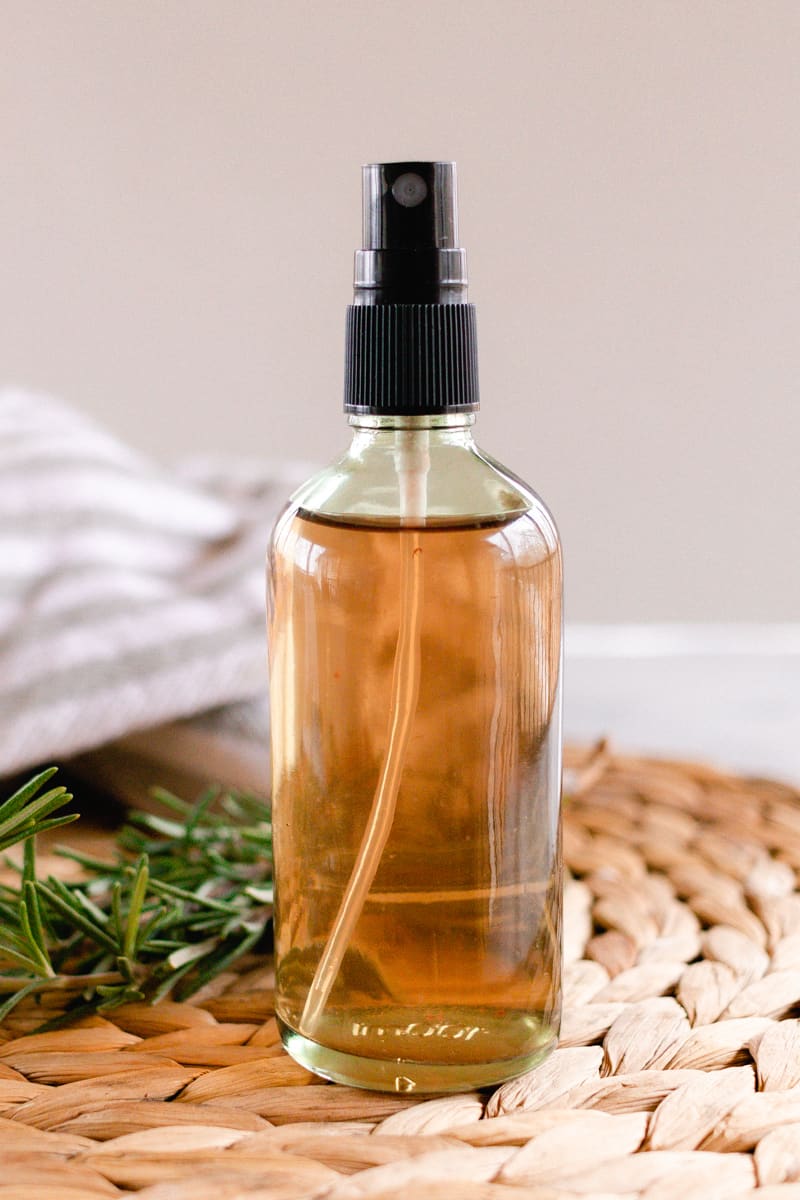 Don't we all want flake-free hair? Yep, we sure do.
But a lot of the dandruff-free shampoo's on the market today contain toxic ingredients which can actually do more harm than good.
Instead, opt for this DIY version. It nurtures and moisturizes the scalp, which in turn reduces the risk of dandruff.
And the best bit? There's no sticky residue. Just ensure you rinse your hair properly, and it'll do the job nicely.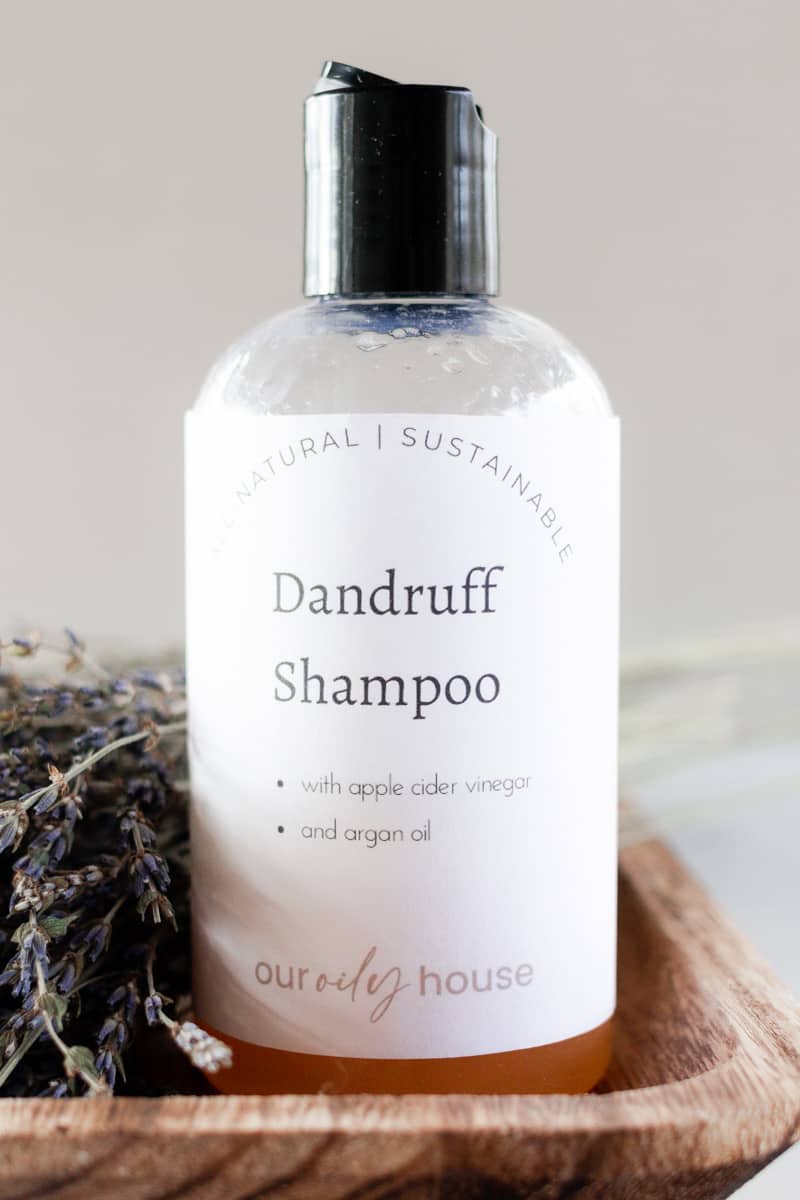 If there's one thing to know about hair… well, it's protein. OK, to go into a tad more detail, protein is what makes up the hair's structure.
More specifically, keratin (which is a protein). So, in order to strengthen hair, it's not actually just moisture that's the most important. It's adding in more protein.
This is why you'll love this protein hair treatment, especially if you're seeing your hair becoming brittle, weak, and unmanageable.
This will start sorting it out in one application!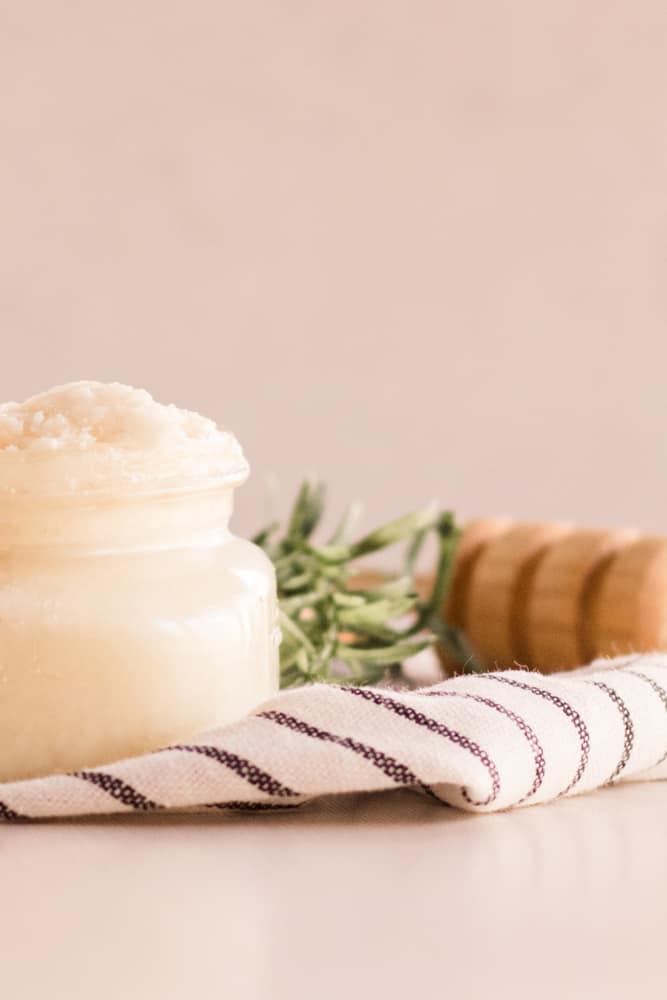 Perfect for greasy hair, this apple cider hair rinse is easy to make and use. It contains just three ingredients – apple cider vinegar, water, and rosemary essential oil.
You use it like a conditioner, so apply shampoo as normal, rinse, then apply the hair rinse. Leave for a few minutes, then wash off.
Your hair will feel lighter, bouncier, and with unbelievable volume. You'll wonder why you've not tried it earlier!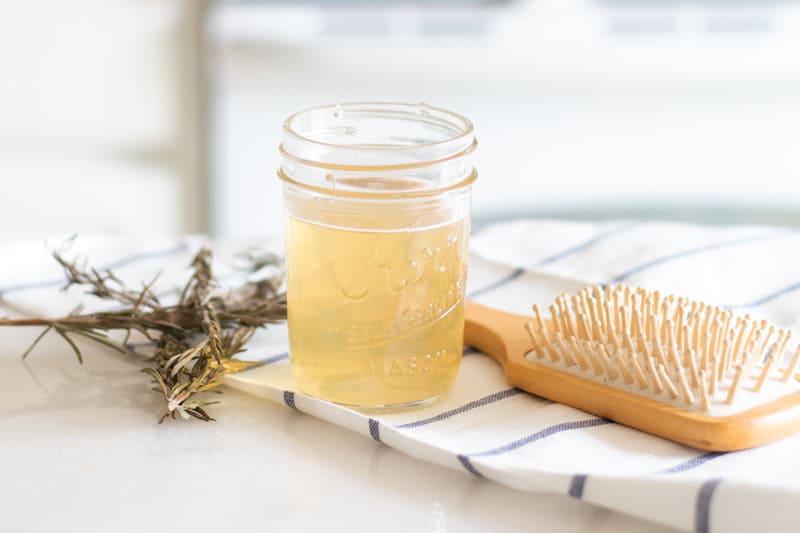 Aloe Vera is one of nature's wonder products – packed full of medicinal and cosmetic components.
It contains vitamins, minerals, and amino acids, as well as heaps of water, which hydrates and smooths the hair.
This one is perfect for hair that is overly dry or processed. Think along the lines of too many chemicals, hair dyes, and so forth.
This aloe vera hair mask will sort it right out!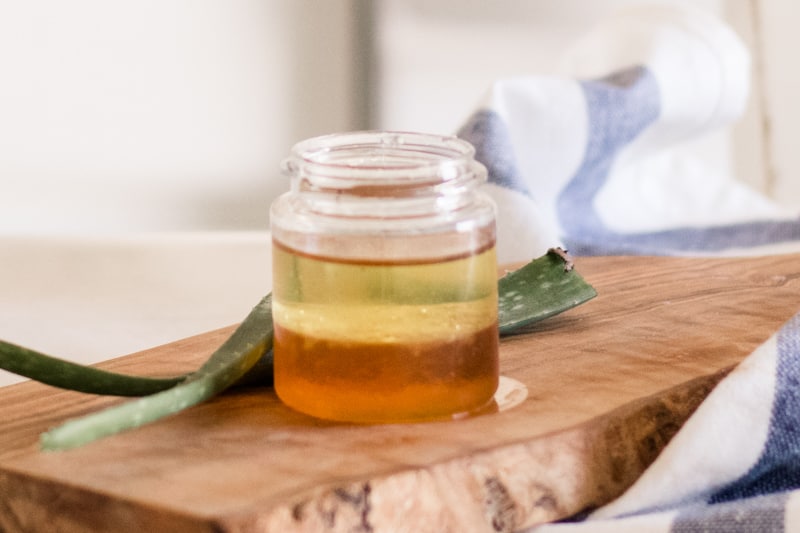 I get asked a lot about how to make my hair shinier. And if I had to give a three-word answer, it'd be this.
Simple hair serum!
This is glossy by nature, so add it to wet hair, dry it as usual, and see the difference. It's instant shine in a bottle.
What's so great about DIY hair products is they contain healthy ingredients rather than nasty chemicals.
So they don't just make your hair look good. They actually do good from within!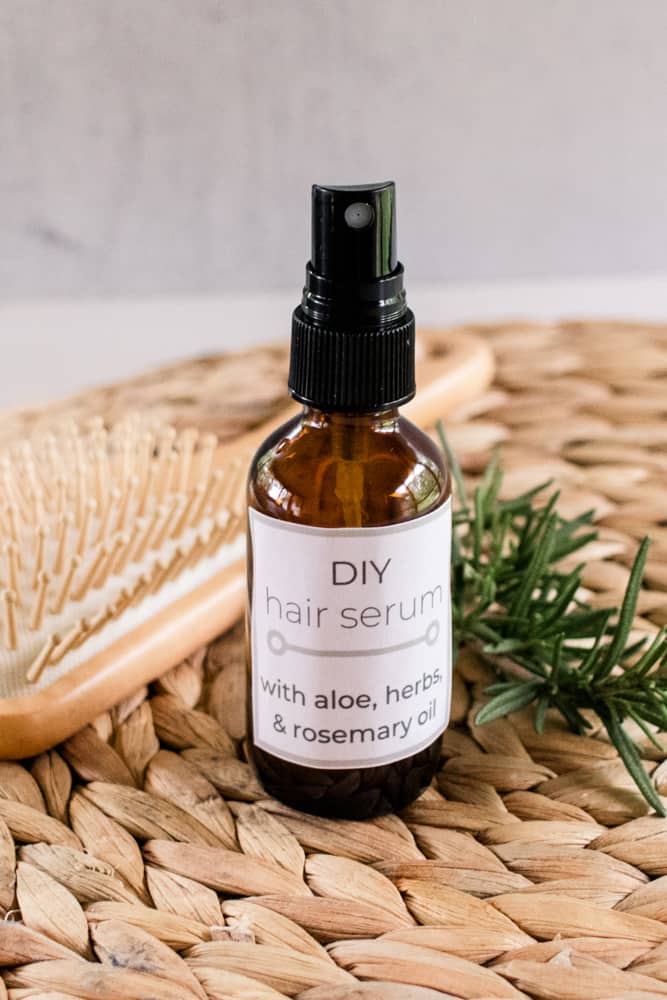 This stuff really packs a punch! You only need a tiny amount to tame the frizz. Expect glossy, defined curls in place of an unruly mop that you literally cannot control.
I confess that I have straight hair, so I gave this to my sister, who tried it on herself. She said it really made a difference, and the best bit?
Not only did it help define her curls, but it moisturized her hair, which lasted over several days before needing a top-up.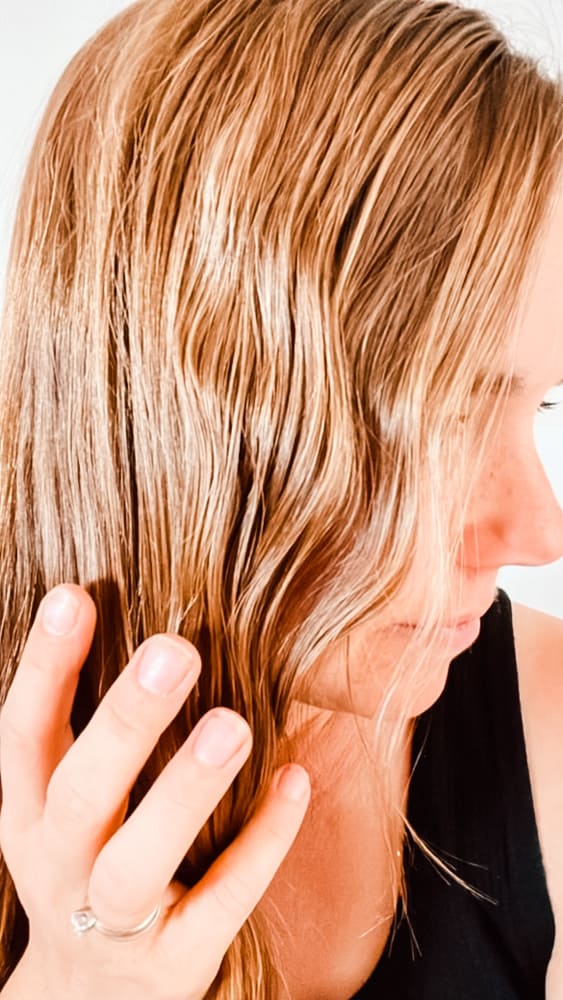 This is a really great recipe to make and even easier to use if you ask me.
Apple cider vinegar is the main ingredient that helps remove residue from the hair, leaving it lighter and softer.
The thing to know about a clarifying shampoo is it's not a replacement for your usual shampoo.
You use this once a month, or in very extreme buildup cases, once a week would work. However, if you use this shampoo too often, you risk drying out your hair – which is not what we want!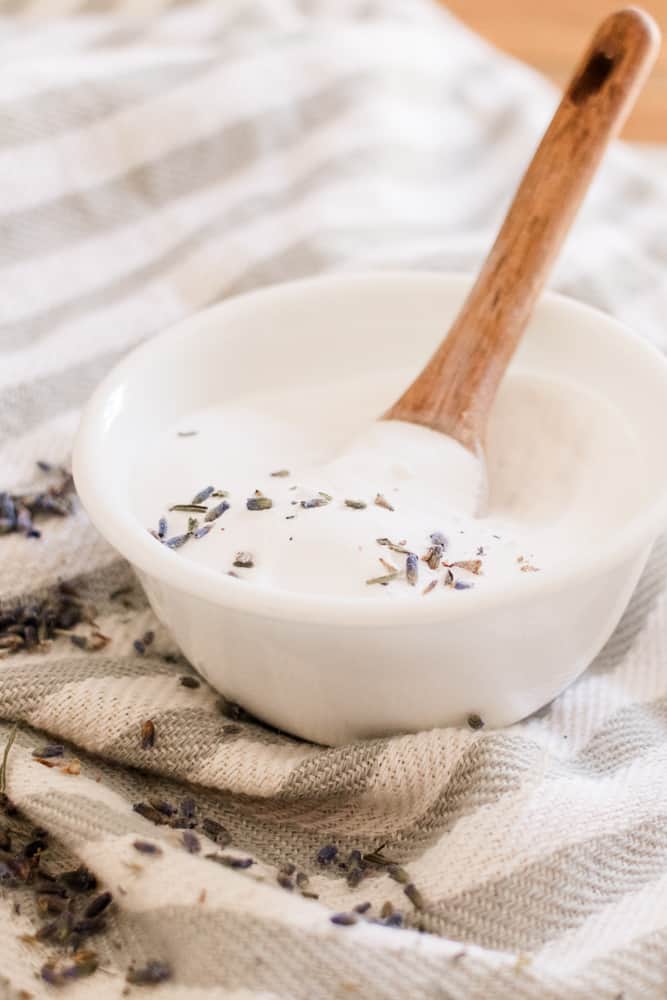 DIY Hair Products
So that's it! I hope that you found this compilation of natural hair care recipes helpful in pursuing a more natural, sustainable lifestyle.
You will find our hair care recipes free from harsh chemicals and only contain natural ingredients that nourish and strengthen our hair.
I hope you enjoyed reading this natural hair care post and that you try out some of the recipes (if not all!)
If you'd like to read a few of the posts that didn't make the cut, I recommend visiting one of these next.