Hand masks like this moisturizing DIY hand mask provide a deep conditioning treatment to soften dry cracked skin. Made with natural, gentle ingredients, this hand mask is simple to make and very nourishing for the skin.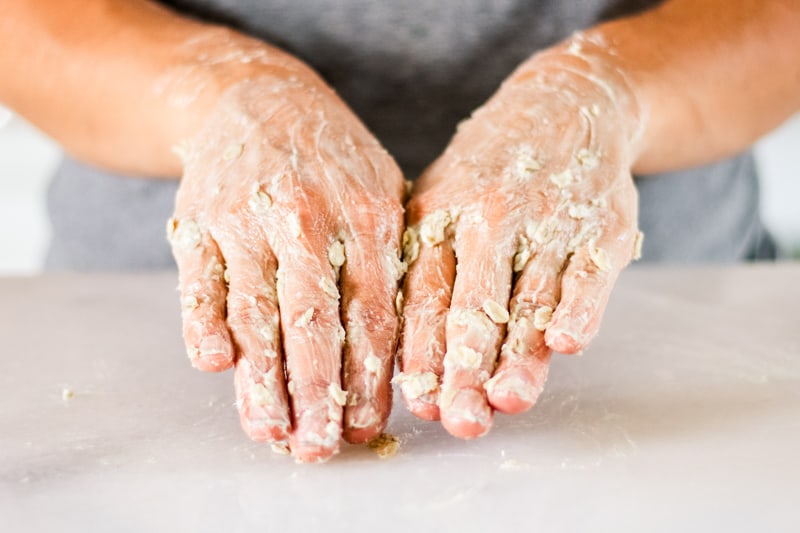 A hand mask is the ultimate solution to keep your hands soft or to fix cracked hands. Unfortunately, there are plenty of reasons for dry hands, from pestering skin conditions to weather.
What Causes Dry Hands
A common cause for dry hands is environmental factors. For example, brisk cold air has relatively lower humidity, and that combined with the nippy winter winds is a recipe for dry, chapped and cracking hands.
Cold, dry air is not the only culprit of dry skin; overwashing, chemical exposures, or certain skin conditions such as eczema can lead to dried-out skin and hands.
Though not an immediate solution, studies have shown a diet lacking in fruits, vegetables, proteins and water can be a factor in dry skin as well.
How to Make Your Hands Soft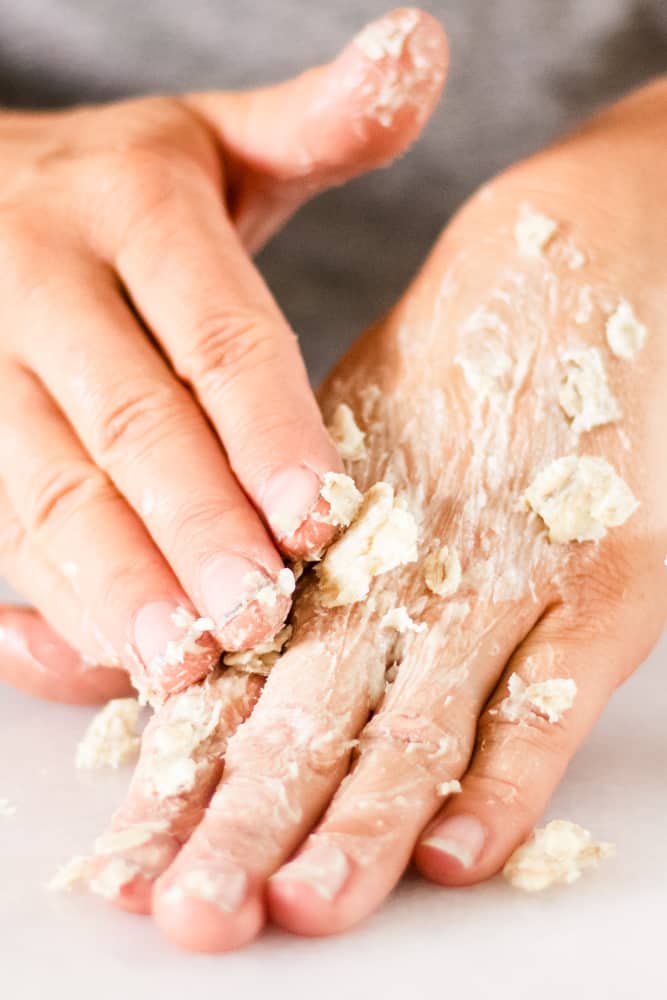 That's all we really want, right? To make our hands soft.
Hand moisturizers and lotions do a pretty decent job of adding the necessary moisture to soften our dry hands. But what is actually inside those products that seep into our bodies through the skin?
Conventional lotions may contain a number of ingredients that are potentially hazardous to our well-being, including carcinogens, parabens and phthalates.
There are natural options out there, but most often not without a hefty price tag. That's why I make all my hand creams, moisturizers and body lotions.
Tips for preventing dry hands:
Wear gloves in cold environments.
Apply a high-quality moisturizer several times a day.
Exfoliate the hands with a simple sugar scrub to remove dead skin cells and soften the skin.
Stay hydrated
Use a hand mask
Benefits of a Hand Mask
Think of a hand mask as a deep moisturizing treatment. Using a hand mask only a couple of times can restore the skin to its original beauty.
Nourishes the skin
Provides a deep hydration and moisturizing treatment
Traps in moisture and nutrients
Easy to make and use with rapid results
Homemade Mask for Dry Skin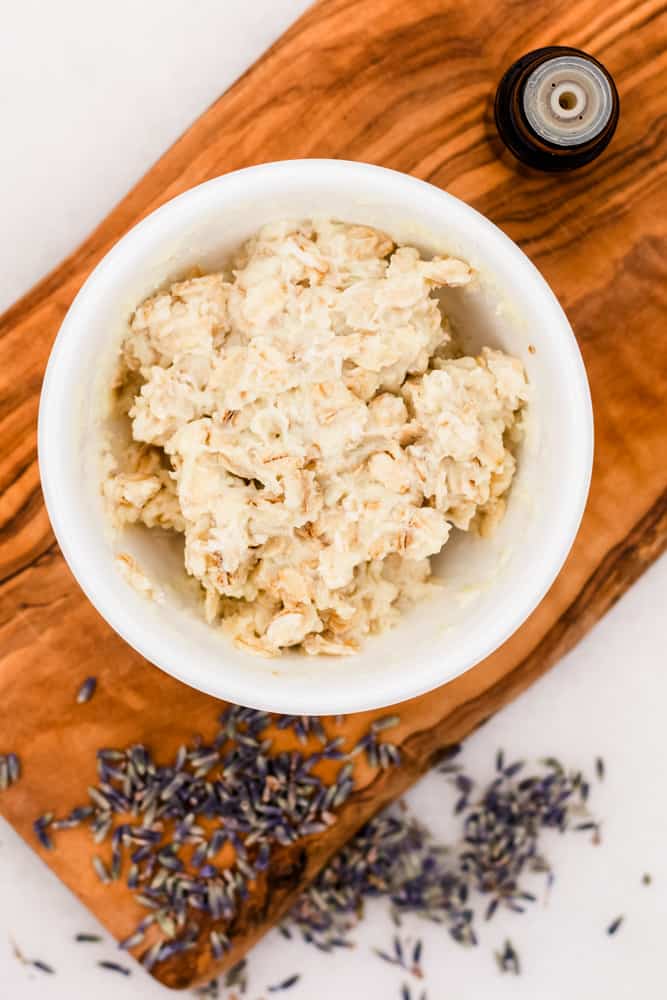 Whether your hands are dry from overwashing or cold weather, this hand mask can do wonders for your skin with just one application. It is made with avocado oil, beeswax, oatmeal, vitamin E oil, and lavender essential oil. All these ingredients can help to soothe and moisturize dry, cracked skin.
This recipe is enough for one-time use only. Apply it generously to the hands and really massage it in well. The added-in oatmeal will help exfoliate the skin and remove dead, dry skin cells.
For best results, use with a pair of gloves and leave the hand mask on overnight. Use this hand mask treatment up to several times a week or as needed.
Hand Mask Recipe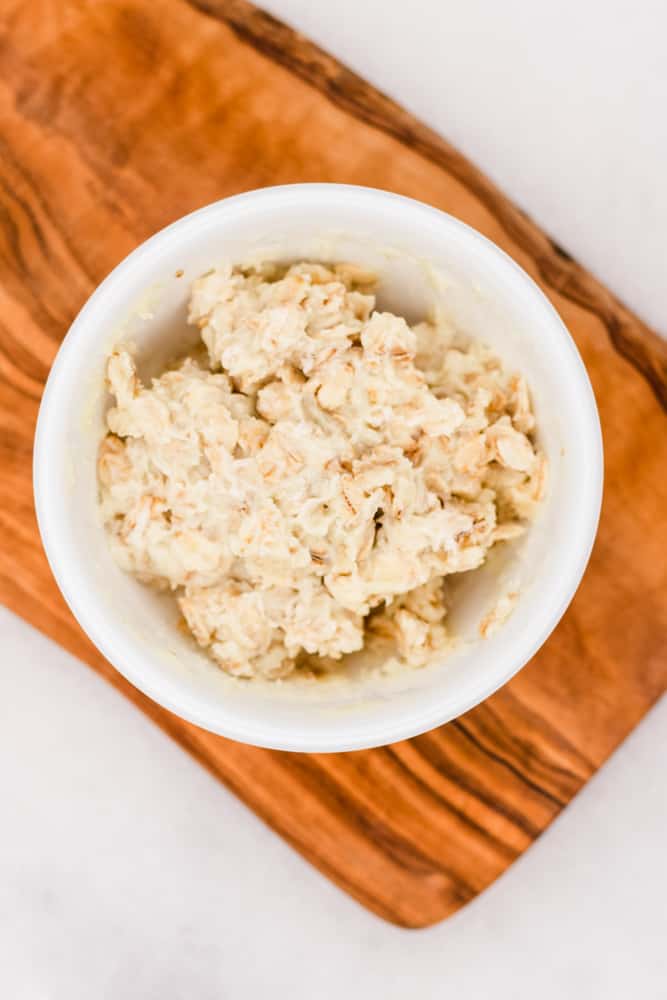 DIY Hand Mask Ingredients
Avocado oil
Beeswax, or substitute for soy wax
Oatmeal
Vitamin E oil
Lavender essential oil
How to Make a Hand Mask at Home
Cut up beeswax into small cubes, then add to a double boiler along with the avocado oil. Melt over medium heat. If you don't have a double boiler, make your own by placing a glass bowl over a saucepan of water. Then bring to a boil.
Once melted, remove from heat and cool slightly before stirring in the remaining ingredients.
When it's cool enough to touch, apply a generous amount to the hands. Leave on for at least 20 minutes before washing off.
For best results, wear with gloves overnight.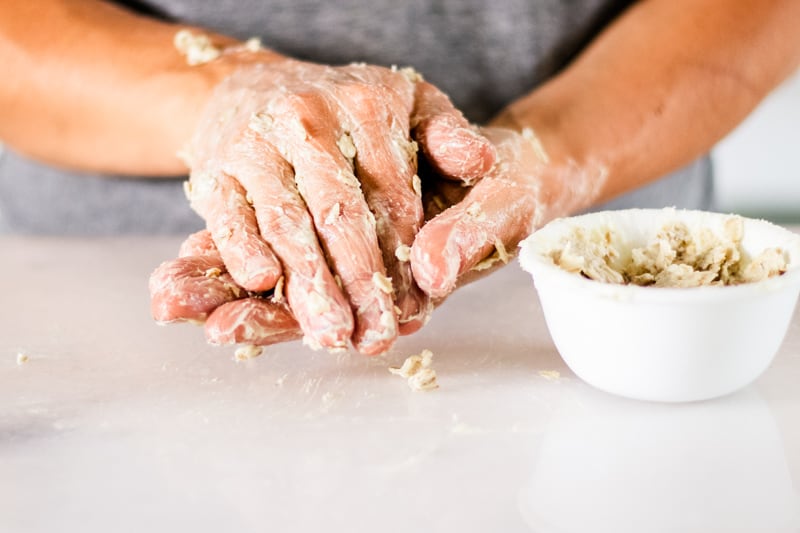 Best Oils for Dry Hands
Using just a few ingredients is the best way to help dry skin. For example, applying a thick moisturizer like this is an effective way to prevent and soothe dry skin.
Avocado Oil
Avocado oil is high in oleic oil, which helps it absorb deep into the skin. In addition, it has anti-inflammatory properties making it great for skin conditions and unclogging pores.
Avocado oil can calm red irritated skin and improve dry, flakey skin. It has anti-aging properties and may help with fine lines and wrinkles.
Vitamin E oil
Vitamin E oil is an antioxidant made from vegetable oils. It has been used in skincare and haircare products for more than 50 years.
It is known for its anti-aging properties, skin healing abilities, and for reducing skin imperfections like scars. In addition, vitamin E oil hydrates, moisturize and softens hands.
Lavender Essential Oil
Lavender essential oil is a very soothing and gentle oil that can help improve skin imperfections. When added to the hand mask, it provides a beautiful floral aroma with many benefits for the skin.
Lavender can reduce the appearance of skin imperfections, soothe occasional skin irritations, soothe and take away burning sensation, as well as reduce the appearance of pimples and acne scars.
How to Fix Cracked Hands
Extremely dry hands that are cracked can be very painful and cause bleeding making it difficult to perform everyday activities or even wash hands without experiencing discomfort.
Help prevent cracked hands by wearing gloves in cold weather, limiting washing, and staying hydrated.
Being safe and clean is of utmost importance, but do know that most hand sanitizers contain alcohol which is very drying to the skin. Using a gentle hand soap may help, though water does dry out the skin.
When indoors, use a humidifier. A humidifier adds moisture to the air and is a simple way to help prevent cracking hands.
Yield: 1 hand mask
DIY Hand Mask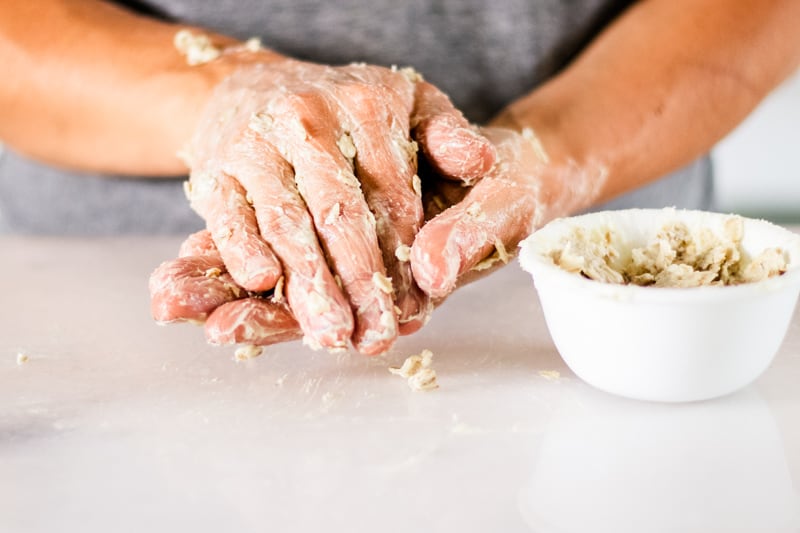 Hand masks provide a deep conditioning treatment to soften dry, cracked skin. Made with natural, gentle ingredients, this hand mask is simple to make and very nourishing for the skin.
Tools
Instructions
Chop beeswax into small chunks and melt in a double boiler along with the avocado oil.
Once melted, remove from heat, let it cool slightly, then stir in remaining ingredients.
Apply a generous amount to the hands and massage in well.
Cover with gloves and leave on for at least 20 minutes or overnight.
Notes
This recipe is meant to make one hand mask.