Make a homemade screen cleaner to remove dust, smudge marks, and shine your computer or television. This DIY screen cleaner is simple to make, cost-effective, and works great!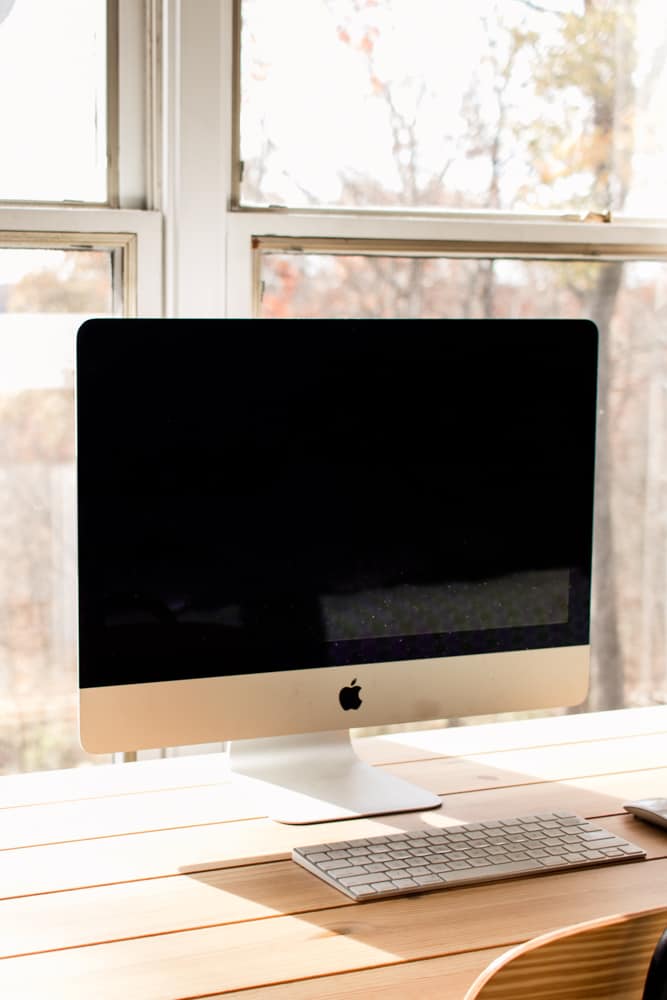 In today's world, our houses are full of different types of screens, from laptops to desktops to TVs, smartphones and kindles; most likely, your house has some kind of screen.
Even if you keep a tidy home, dust will collect on your screens. And with most devices being touch screen, finger smudges are going to happen.
Keeping your screen free of dust and body oils will help you to see it clearly, potentially last longer and work more efficiently. However, there are a few things to know before cleaning your favorite device!
Homemade Screen Cleaner
There are several different screen clean solutions you can make with various household products. One of the most popular ingredients to use is rubbing alcohol.
Rubbing alcohol is an excellent cleaner for most screens because it can kill germs, remove dirt and grime, and doesn't leave behind streaks.
Rubbing alcohol will be one of the best cleaners to use on your smartphone as it kills germs and bacteria, which our phones are most likely carrying.
Screen Cleaner Solution
Though rubbing alcohol can be used to keep our screens clean, it is not the only option. Other ingredients discussed in this post include distilled water, vinegar, isopropyl alcohol, and essential oils.
Depending on the type of screen you are trying to clean will determine which solution is best for your device.
It is always important to use distilled water in your screen cleaner as hard water can damage your screen and leave streak lines.
Smart Phone Screen Cleaning Solution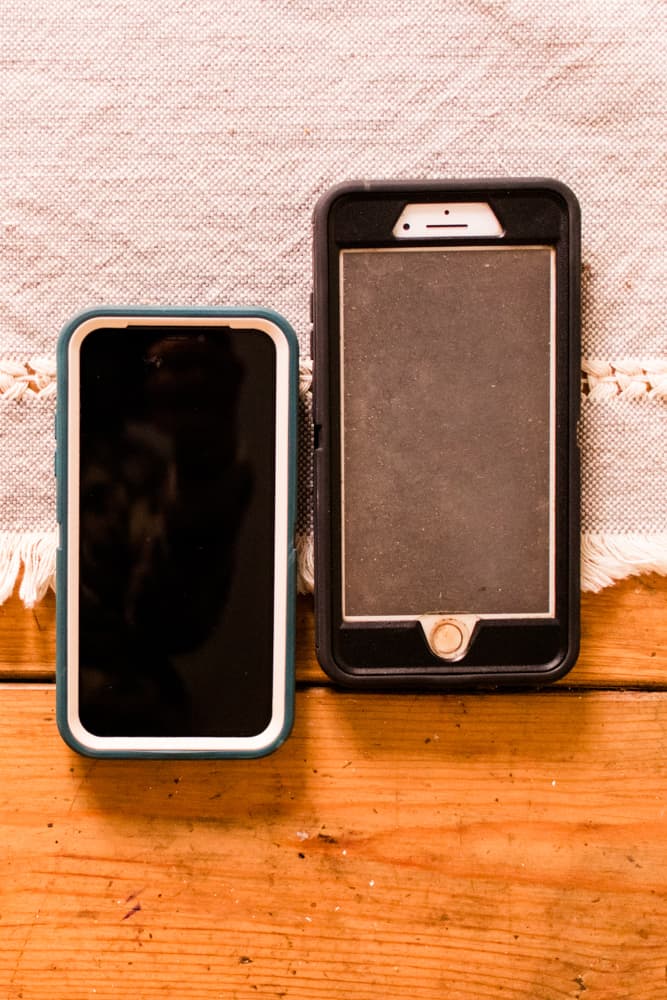 According to Seattle Times journalist Bobby Caina Calvan, your phone is covered in germs: 25,127 bacteria per square inch, to be precise. This means that your cell phone is the germiest and dirtiest thing you will encounter every single day.
Because of this alarming stat, it is important to clean your phone with rubbing alcohol. Not only will this leave a streak-free screen, but it will also kill the germs living on your phone.
This post contains affiliate links, which means I make a small commission at no extra cost to you. Get my full disclosure HERE.
Ingredients
Instructions
Turn off your device and unplug it from the wall.
Pour water and alcohol into a glass spray bottle.
If using lemon oil, add 1-3 drops.
Secure the lid on the spray bottle and shake well.
Lightly mist onto a soft microfiber cloth and gently wipe clean, avoiding any openings such as the microphone and speaker.
Notes:
Never use tap water on your screen; the minerals found in the water could cause streaks or even damage.
To avoid damage, never spray the solution straight onto any device. Instead, first, mist a soft lint-free cloth and gently wipe the screen.
This solution can be used to clean all the areas of your phone and phone case.
Avoid wiping microphones, charging outlets, or any openings where liquid can get inside the device.
Clean twice weekly or as needed.
This homemade device cleaner works well on TV remotes as well.
TV Screen Cleaner Homemade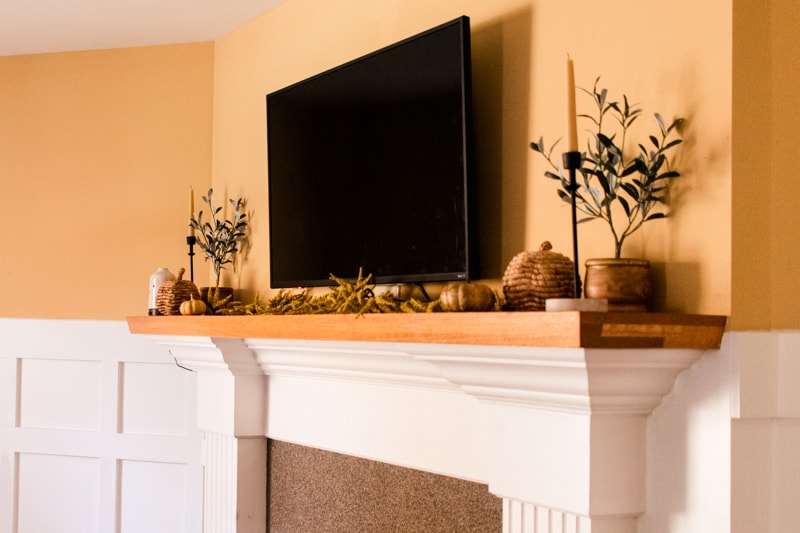 TV screens can collect a lot of dust and become dirty pretty quickly. It might sound gross, but TV screens are often covered in fly poop. If you have a fly in the house, most likely, it will be drawn to the light of your TV, and when they land, they poop, so there is that.
Nine times out of ten, a dry microfiber cloth will be sufficient in cleaning most TVs. Of course, it will not disinfect, but it will clean dust and *other things* that have accumulated over time.
For occasional, deeper cleaning, vinegar makes for a very effective cleaner for your TV as it can clean, disinfect, and remove dirt. Proper care must be taken when cleaning any screen, but especially your TV, it may be big and top-heavy.
You never want to push or scrub on the screen; a gentle wipe is all it should need.
Ingredients
1/8 cup distilled water
1/8 cup distilled white vinegar
Instructions
Turn off and unplug the device.
Add the ingredients to the spray bottle.
Secure lid and shake until well combined.
Mist the slightest amount of solution onto the microfiber cloth and wipe the screen clean.
Notes:
For hard-to-remove stains, wipe multiple times.
Do not push or scrub on the screen.
Don't get the screen wet; only the slightest amount of spray on the cloth is needed.
Clean twice monthly or as needed.
DIY Computer Screen Cleaner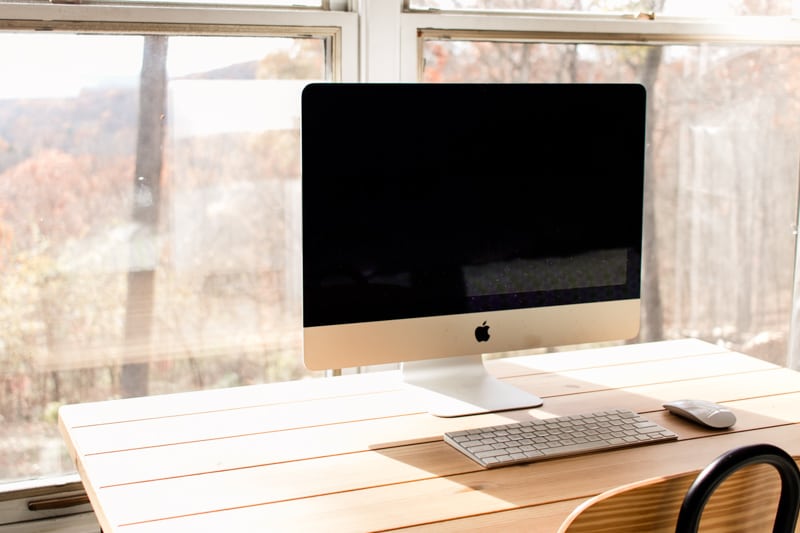 Over time your computer screen will collect dust and debris and may make it hard to see what you are working on. However, keeping it clean is easy and won't take a lot of time.
Try cleaning the computer screen by wiping gently with a soft, damp cloth. For smudge or grime stains (especially predominant on touch screen computers), use the recipe below.
I do recommend checking with your computer manufacturer to verify the ingredients are safe to use on their devices.
Ingredients
1/8 distilled water
1/8 cup isopropyl alcohol
Instructions
Turn off your device and unplug it.
Wipe dust off with a dry microfiber cloth.
Add equal parts of water and alcohol to the glass spray bottle.
Secure lid and shake until well combined.
Mist the solution onto the microfiber cloth and gently wipe the screen clean.
Notes:
Never spray the cleaning solution directly onto the device.
You can use the solution to clean the keyboard and mouse. Using the same microfiber cloth, simply mist the cloth and wipe the keyboard and mouse clean. Make sure no liquid gets through any openings.
Clean twice monthly or as needed.
Screen Cleaner Spray
If you are not the type of person to make a separate cleaner for your different devices, you can make an all-purpose screen cleaner spray. Be sure to check with each device manufacture to verify it is safe.
This spray should work for most screens in the home and office.
1 part rubbing alcohol
1 part distilled water
Mix ingredients in a spray bottle.
Spray onto a soft microfiber cloth and gently wipe the screen clean.
Screen Cleaning Tips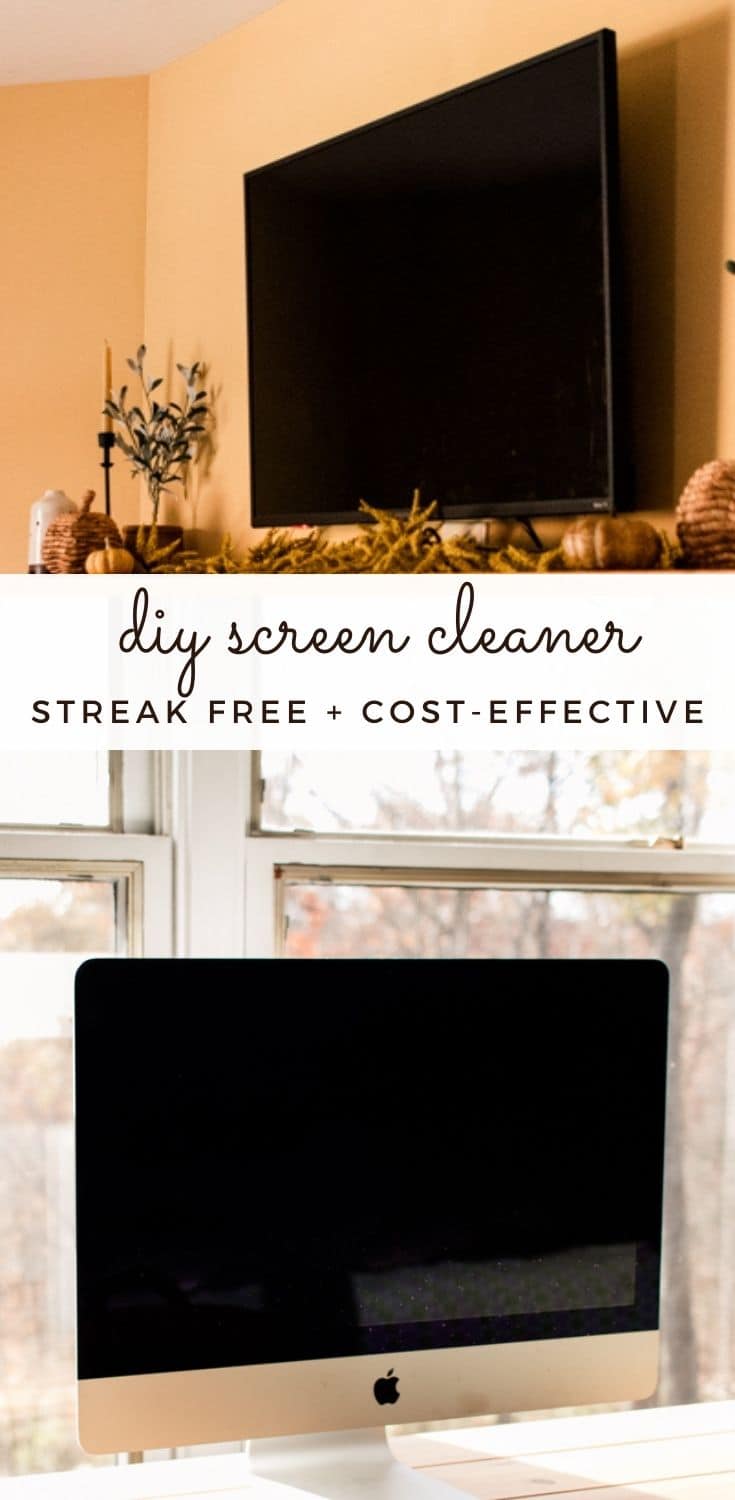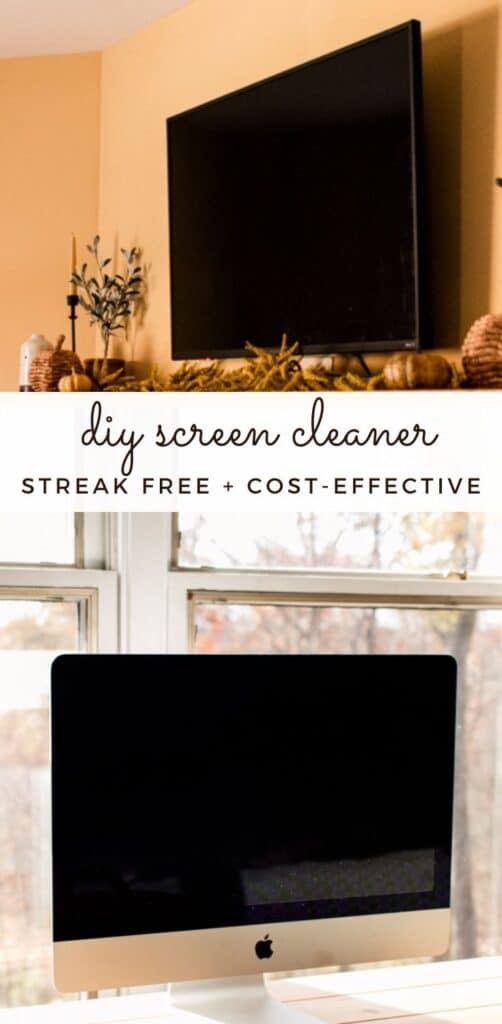 Avoid using hard water in your screen cleaning solutions; use distilled or filtered water instead.
Use microfiber cloths or an old, lint-free t-shirt to wipe screens. To avoid scratches, NEVER use rough material.
Always turn off and unplug devices before cleaning them.
NEVER scrub or push on the screen. Wipe gently to clean.
Wipe in small circular motions; doing so will avoid streaks.
Start cleaning by removing dust. This can be done with a dry microfiber cloth.
Avoid using paper towels to wipe the screen.
Do NOT use bleach to clean any type of screen.
Some more of my favorite cleaners