Wonderfully nourishing and great at removing debris and impurities, this face cleanser gel contains aloe vera, matcha, and rosemary extract, which will leave your skin smooth, clean, and healthy.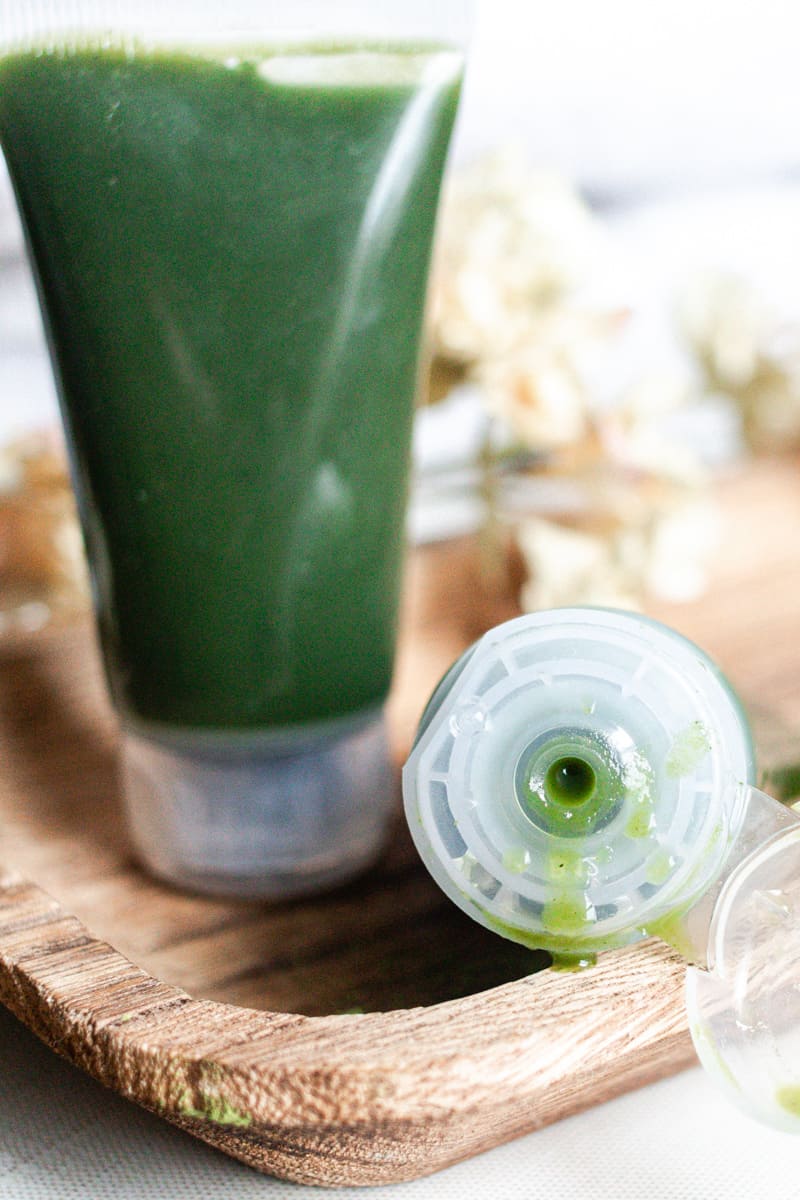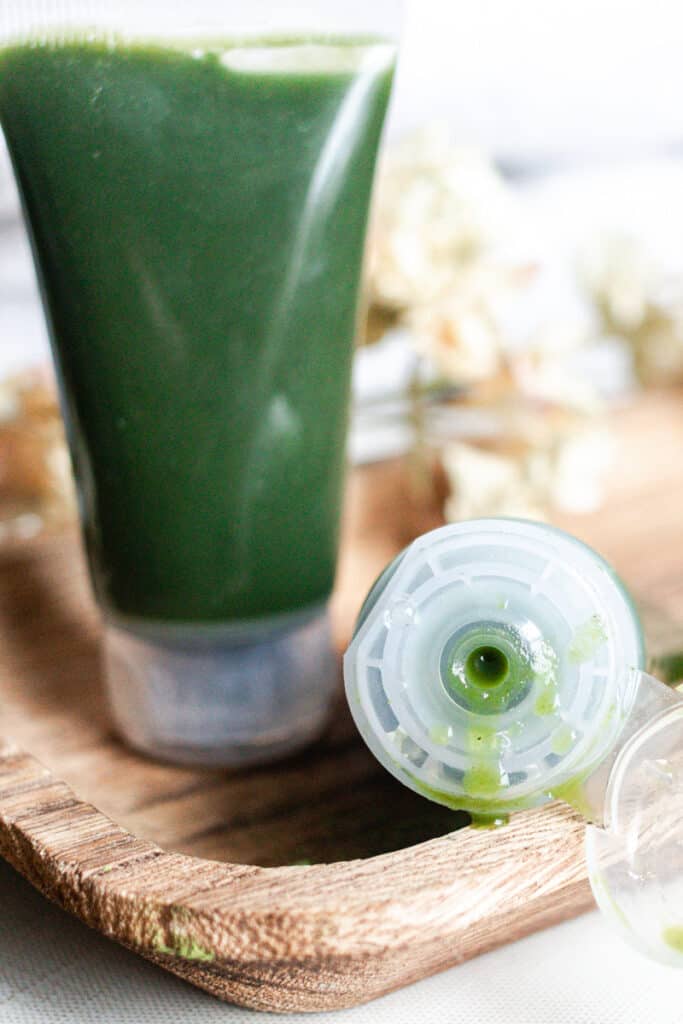 Do you ever find the dozens of face cleansers lining store shelves to be a bit overwhelming?
From face cleanser gel to a cream to a liquid and now even in powder form, it seems – there are options galore for cleansing the face.
I sometimes wonder what happened to a good old face cloth and water!
Nowadays, I know it's hard to find which face cleanser is right for you. Or perhaps you're even asking what is a gel cleanser.
If so, you'll find this post today useful, as I'm sharing a wonderful recipe for homemade aloe vera face cleanser. Because why not make your own?! It's easy and works great.
I've spent a lot of time myself trying out different face cleansers over the years only to find some work, but most are extremely drying and unsuitable for my skin.
Not to mention the cost!
Sharing this lovely aloe face cleanser recipe with you is something I'm eager to do as it's transformed my cleansing routine.
It's a DIY gel cleanser that uses only natural ingredients which won't dry out your skin.
It'll help nourish the skin and do a superb job at cleansing away makeup and any other built-up debris on the face.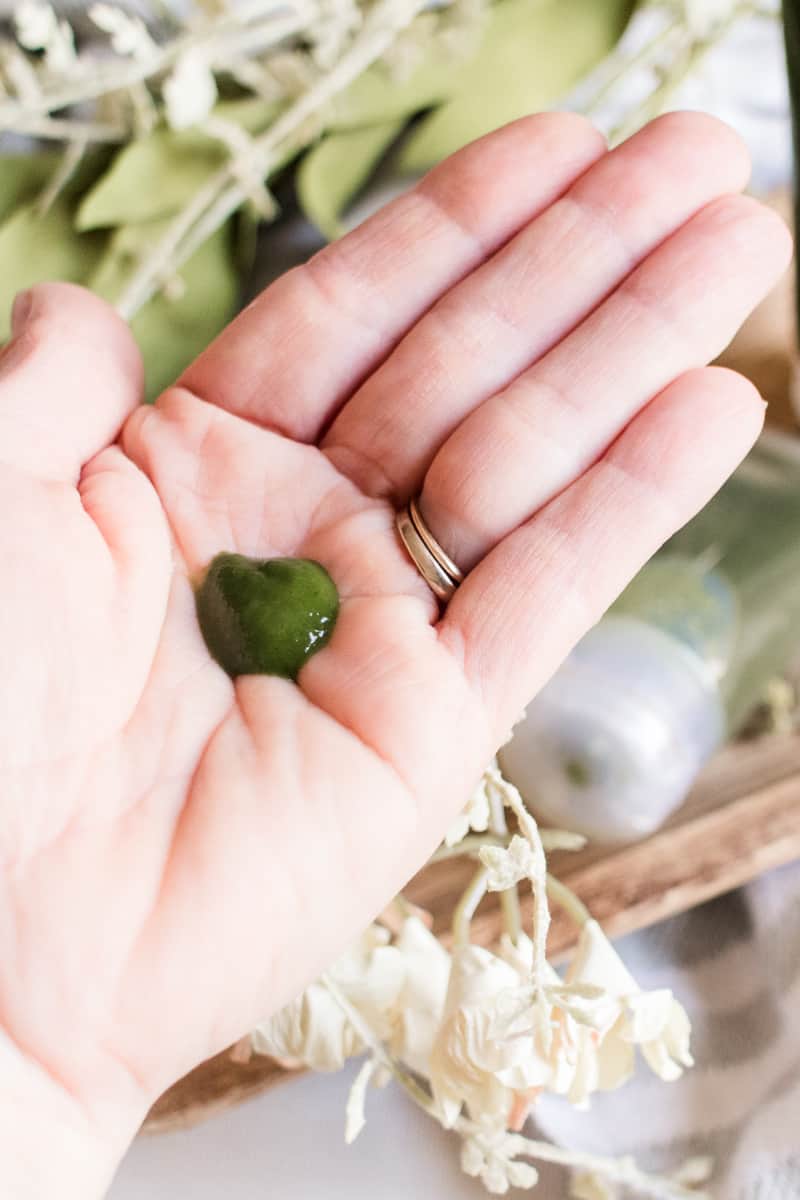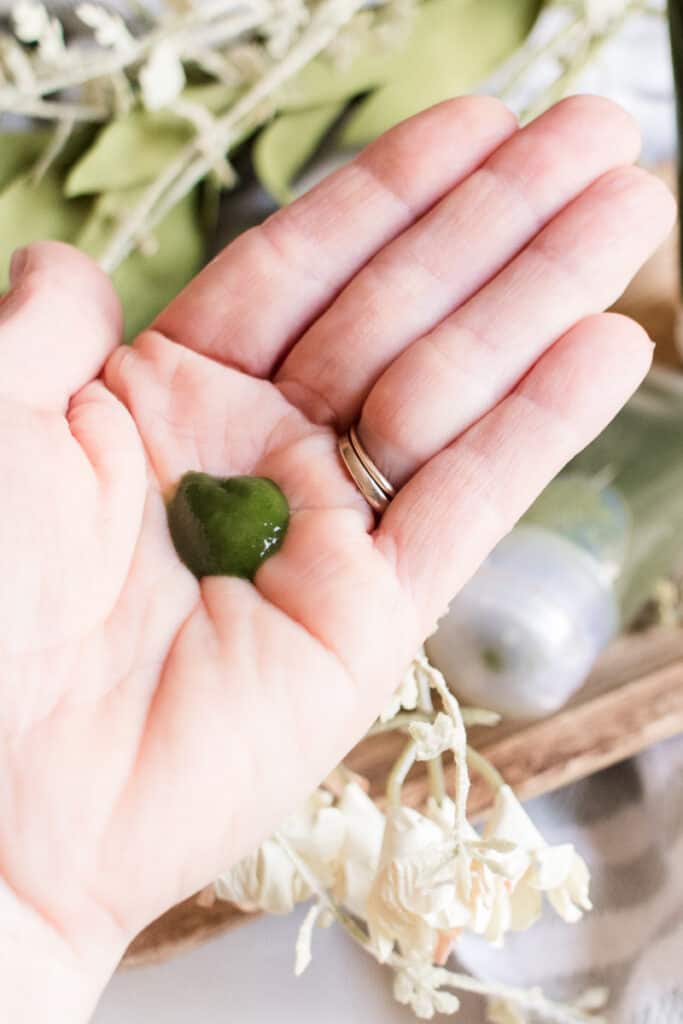 What is a face cleanser?
A face cleanser does the exact job it says in the name. It's a product that cleanses the face, meaning it cleans and conditions the skin, removing makeup and impurities. 
It's always best to use a natural skin cleanser because these are far kinder to the skin and the environment too.
They contain no toxic products and tend to add a touch of moisture to the skin rather than stripping it of its base oils.
You would normally use a face cleanser as part of your everyday beauty routine. I use this gel cleanser daily to remove dirt and grime from my skin, leaving it clean and refreshed.
It's perfect to use to end the day, so you go to bed with clean skin – because good sleep is equally as important for healthy skin as a good cleanser (if you didn't know that already!)
This face cleanser is gentle enough to use daily while saving the face scrubs for weekly or biweekly uses.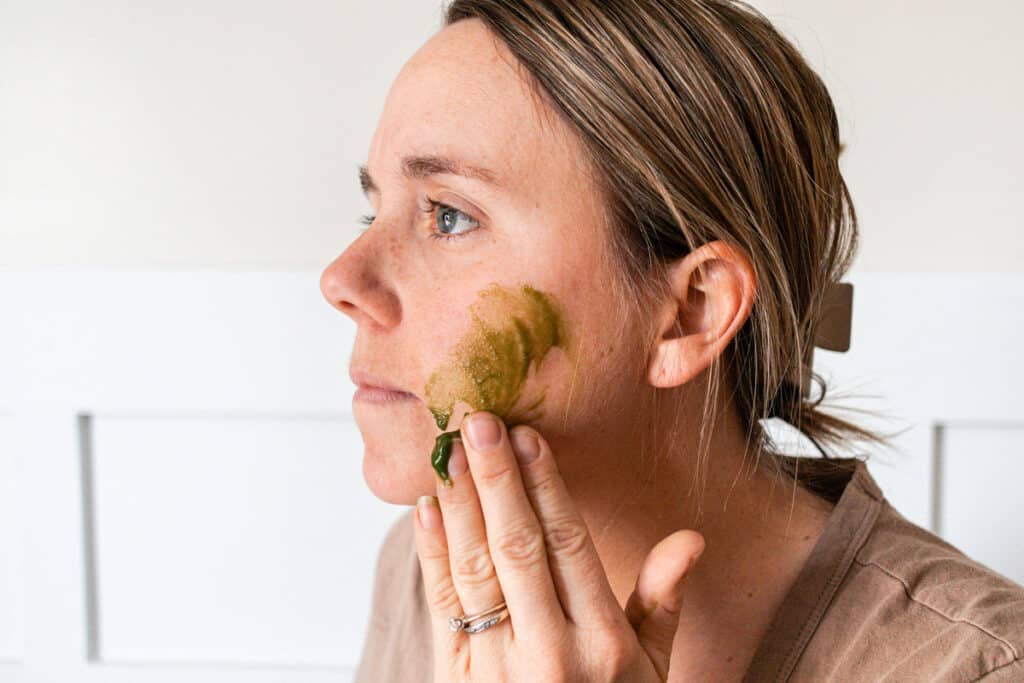 Are cleansers and face wash the same
You may wonder whether a cleanser is the same as a face wash – and the answer is no, in theory, though it can vary between products.
In my experience, a cleanser like this tends to be gentler than a face wash. I compare a cleanser to a soft wipe vs. a hard sponge for a face wash; if you were to compare it like that.
Conventional face washes can even be quite abrasive due to the chemicals they contain, whereby a cleanser is usually less agitating and kinder to the skin.
Certainly, in this case, with the recipe for homemade aloe vera face cleanser, it's incredibly gentle, so it is great for sensitive skin types – and much nicer to use than a face wash if you ask me!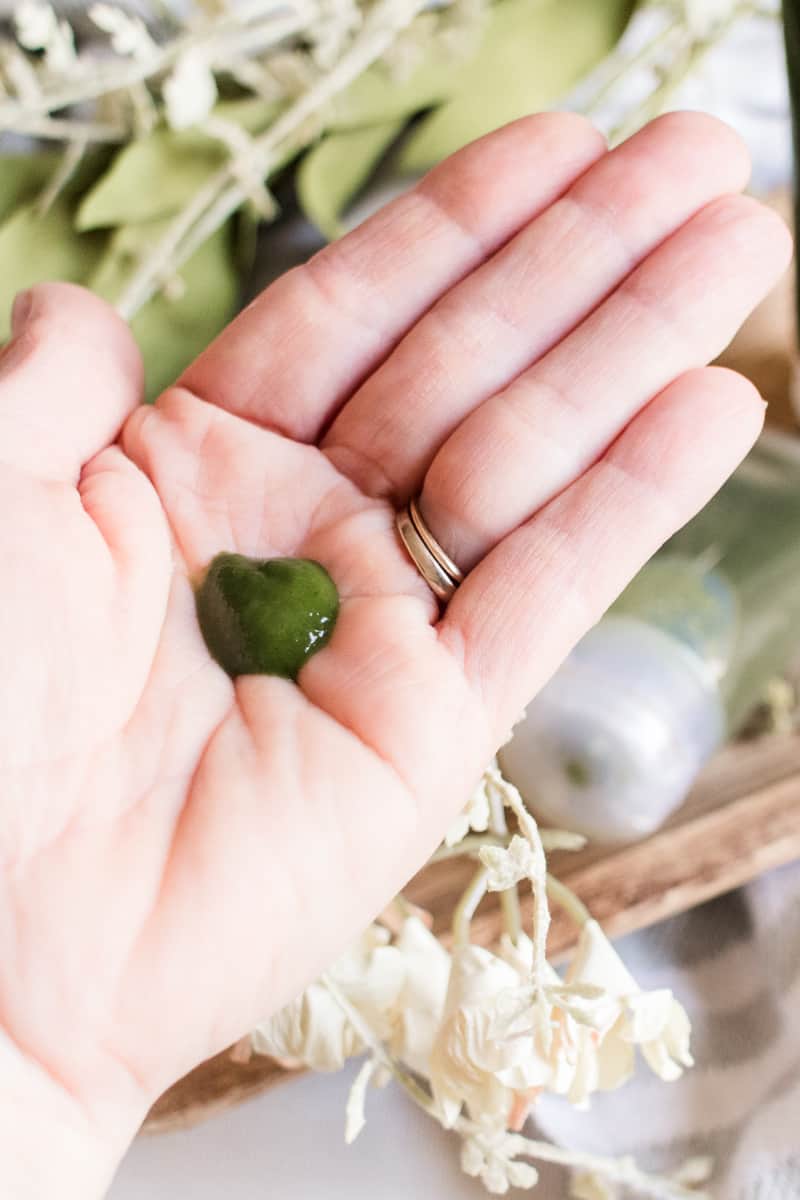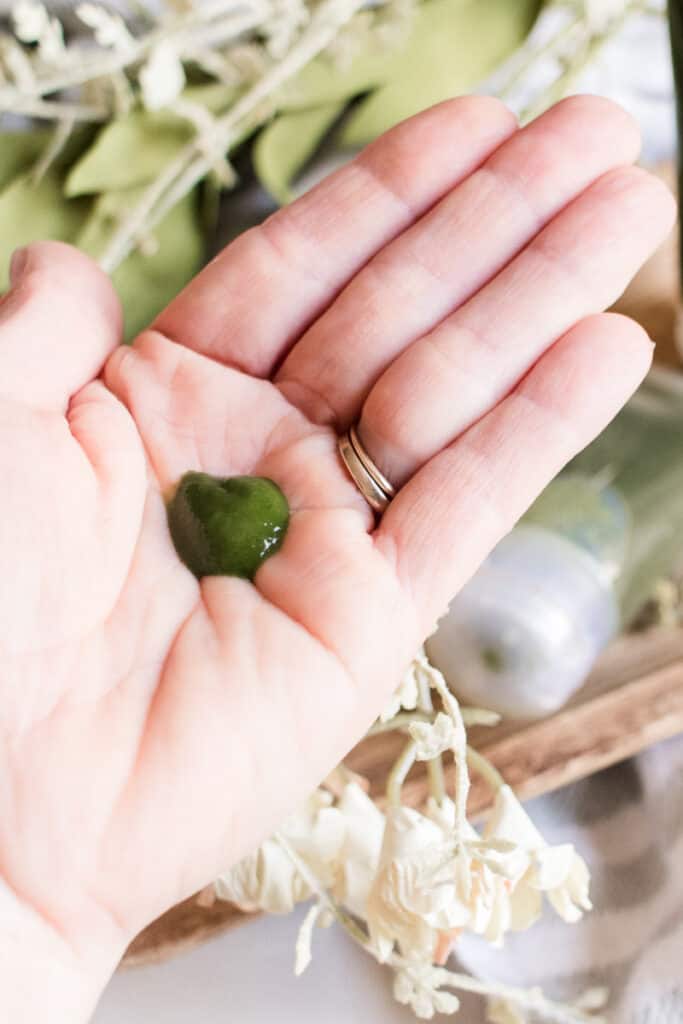 This post contains affiliate links, which means I make a small commission at no extra cost to you. Get my full disclosure HERE.
How to make a gel cleanser
Follow along with this recipe, and you'll have made your own homemade face cleanser with aloe vera.
You can enjoy using it that very same day!
Ingredients:
This fits into a 30mL squeeze bottle for easy application.
This cleanser is the perfect companion to my charcoal soap bars and works great to get rid of dirt and grime.
Instructions:
Combine the matcha powder and water to make a paste.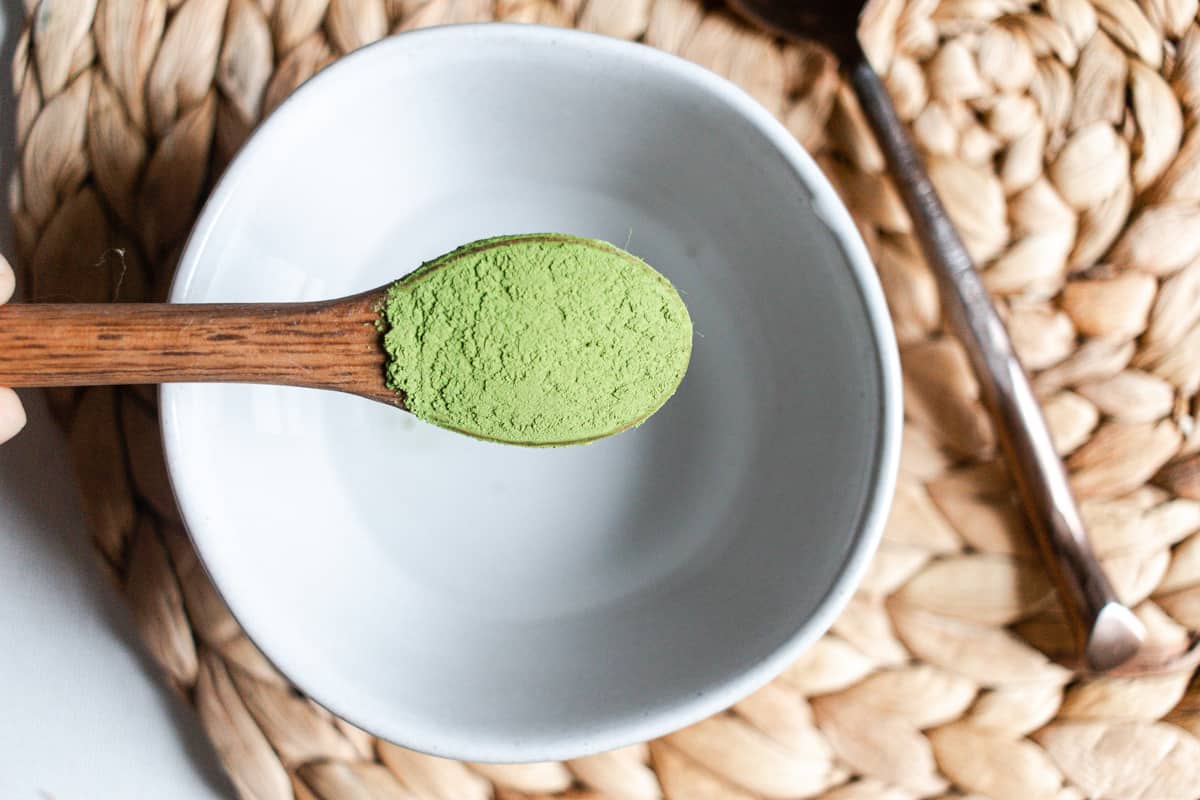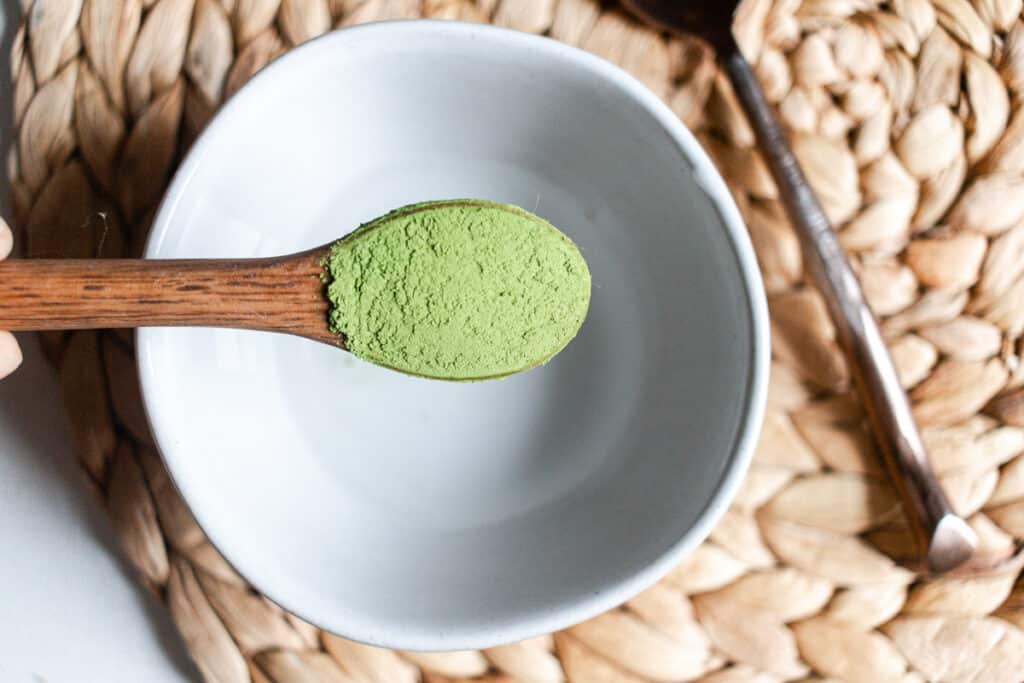 Add in your preservative, rosemary extract, and glycerin.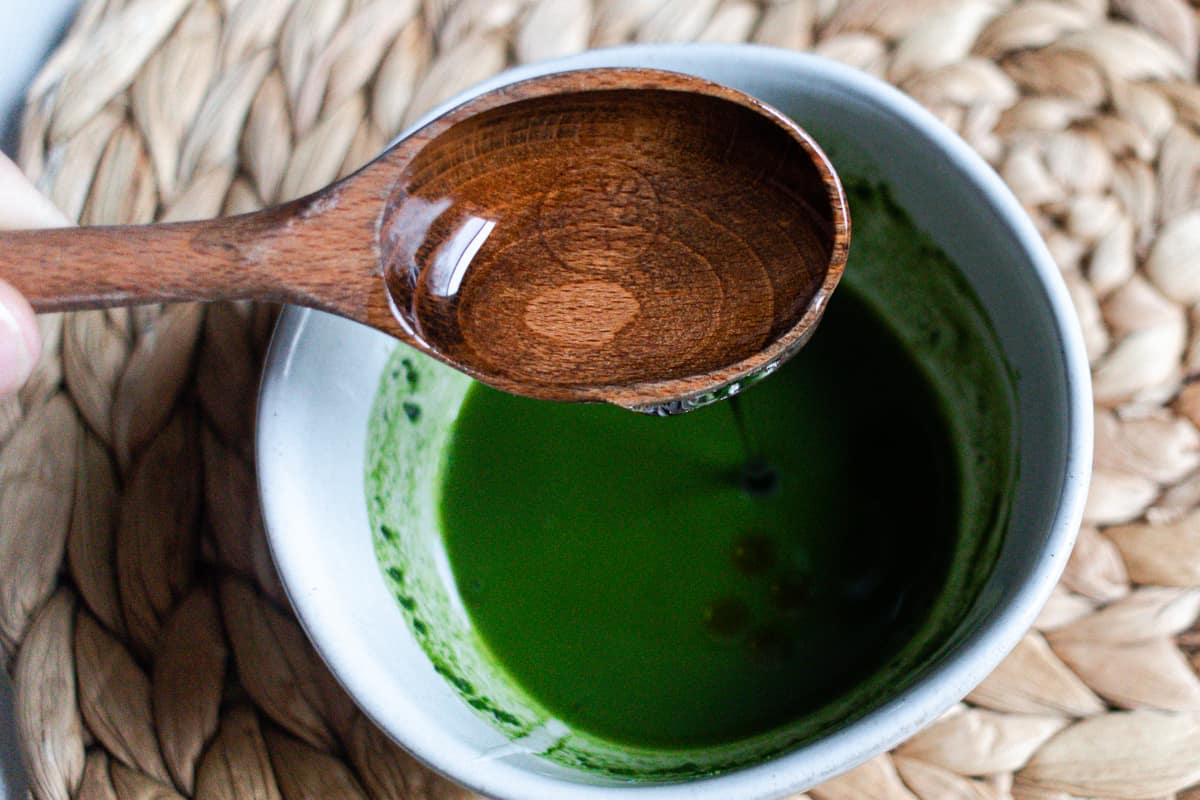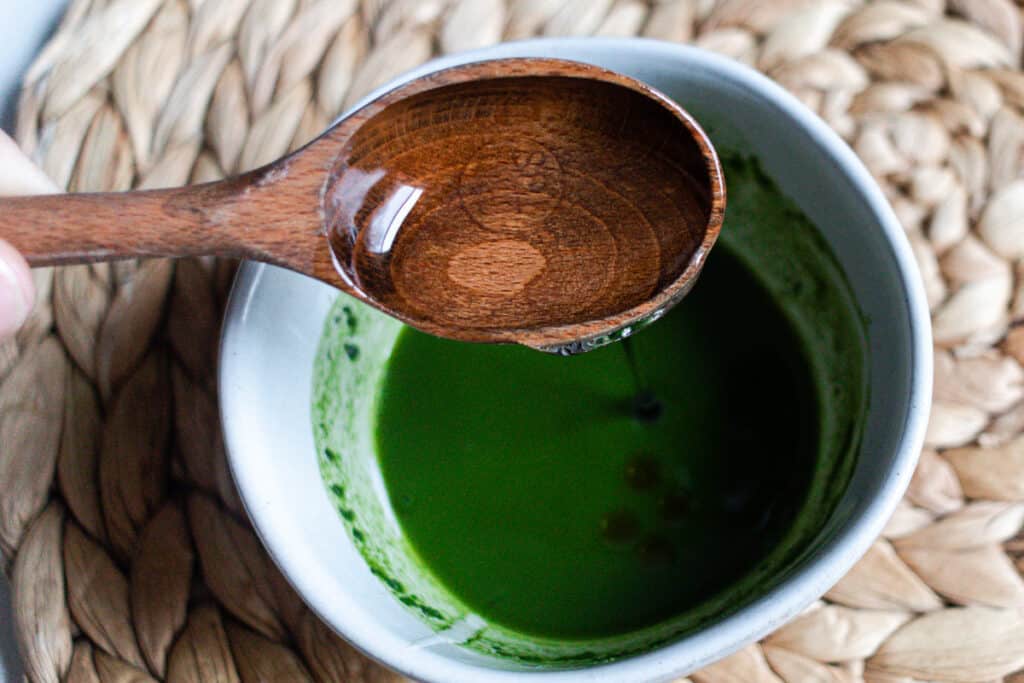 Stir in the aloe vera gel until well combined.
Transfer to an airtight squeeze bottle tube.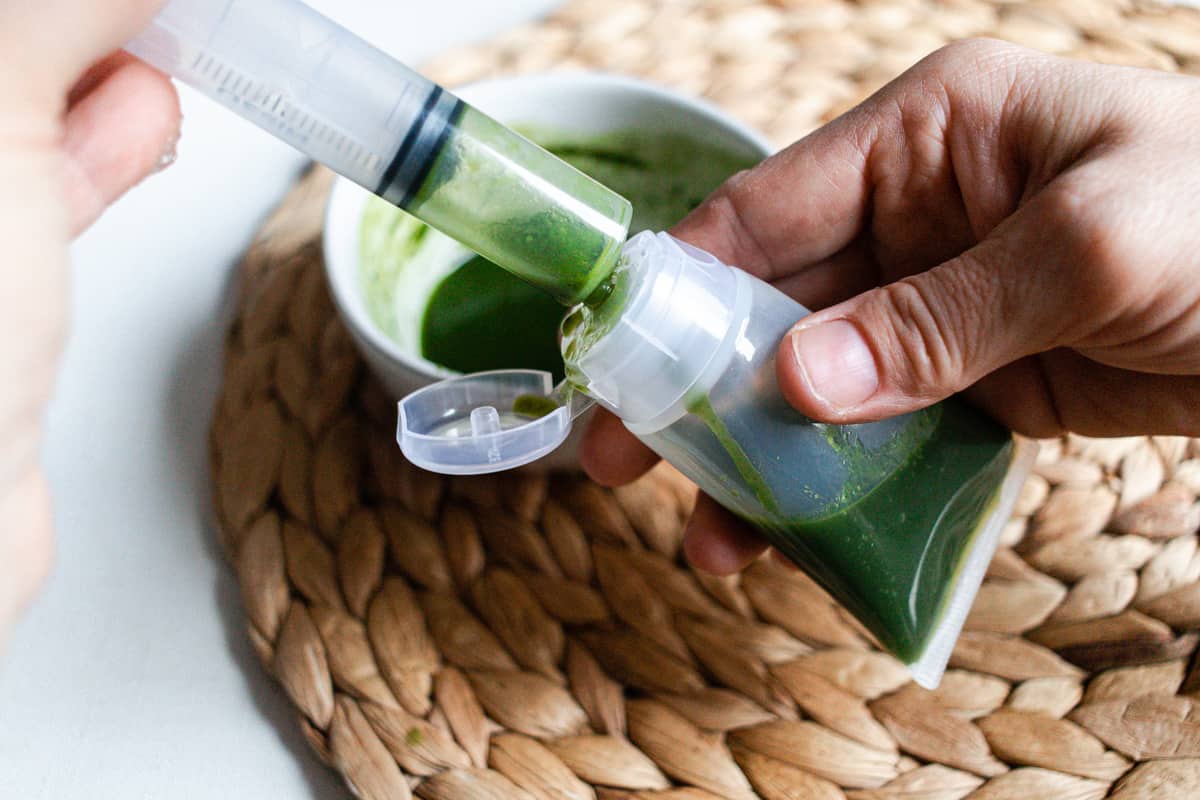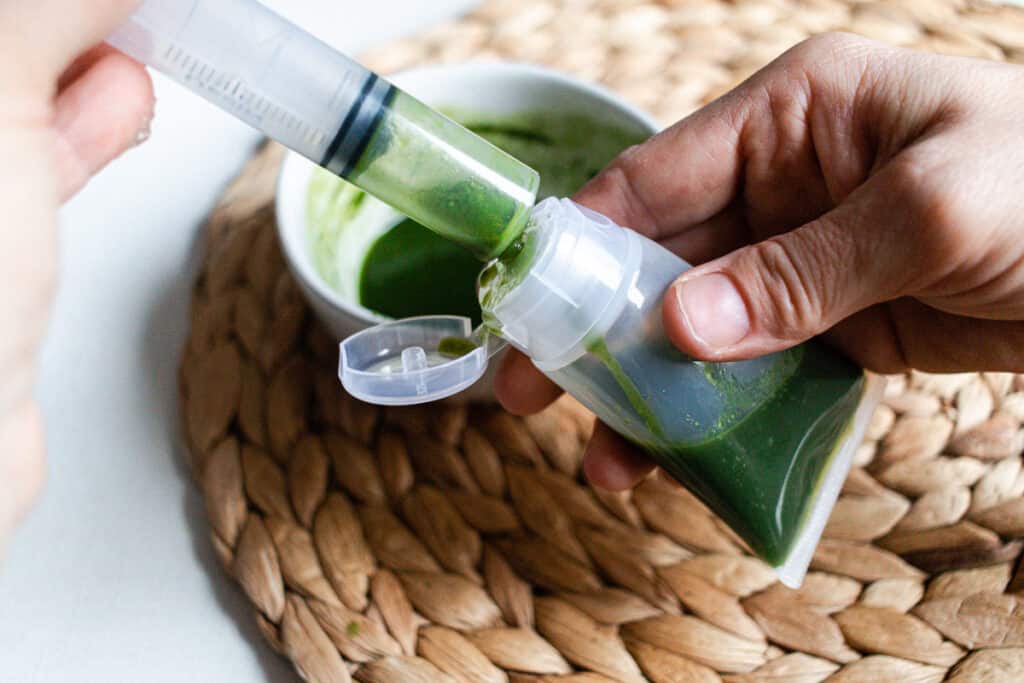 To apply, rub a tiny bit between your fingers and spread it onto the face.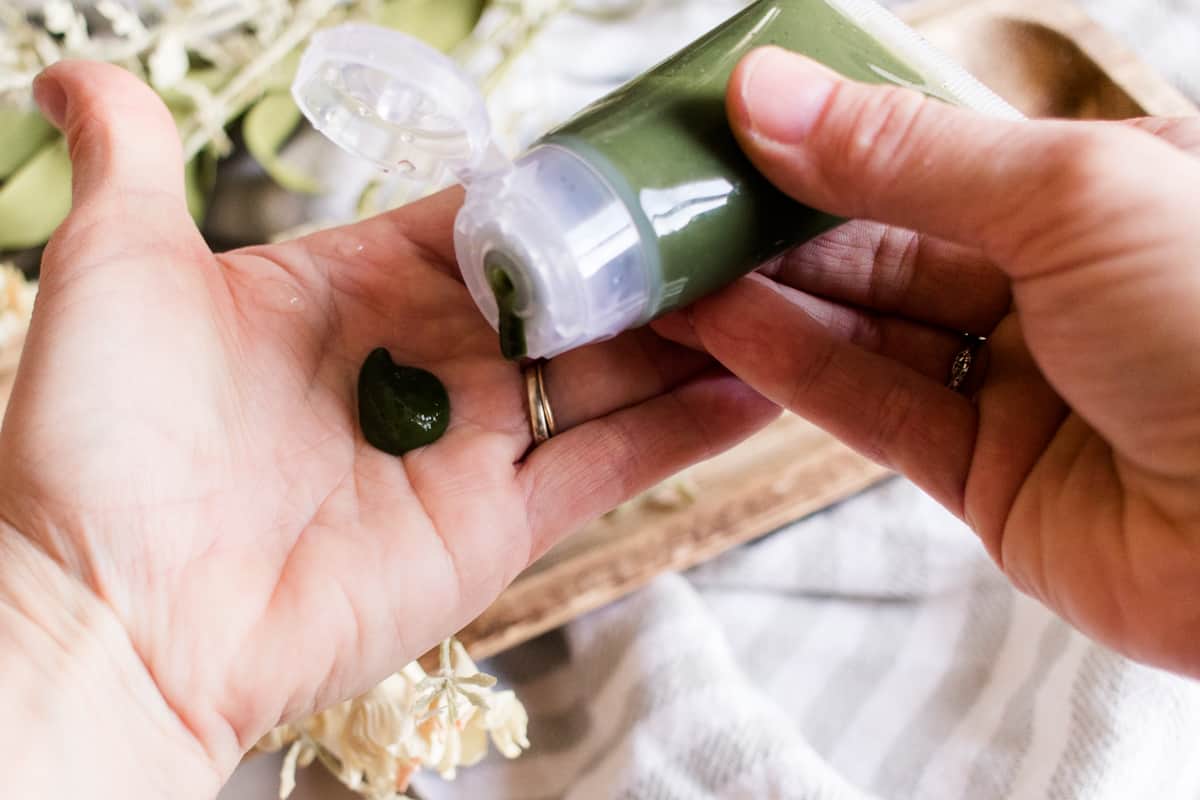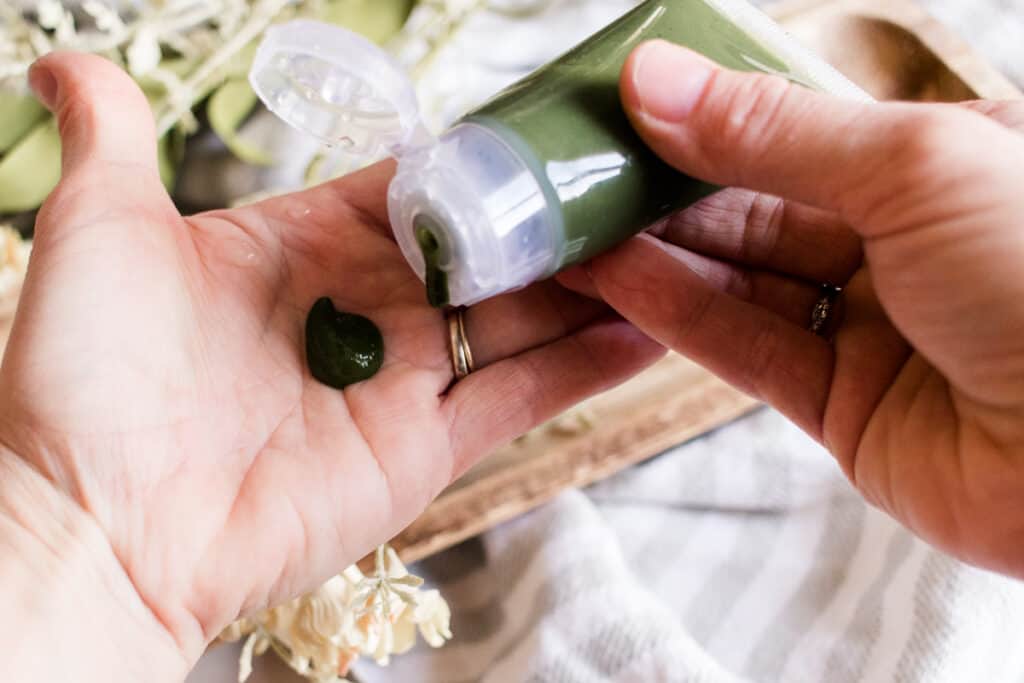 Rinse clean with warm water, or wet a soft cloth with warm water and wipe it off.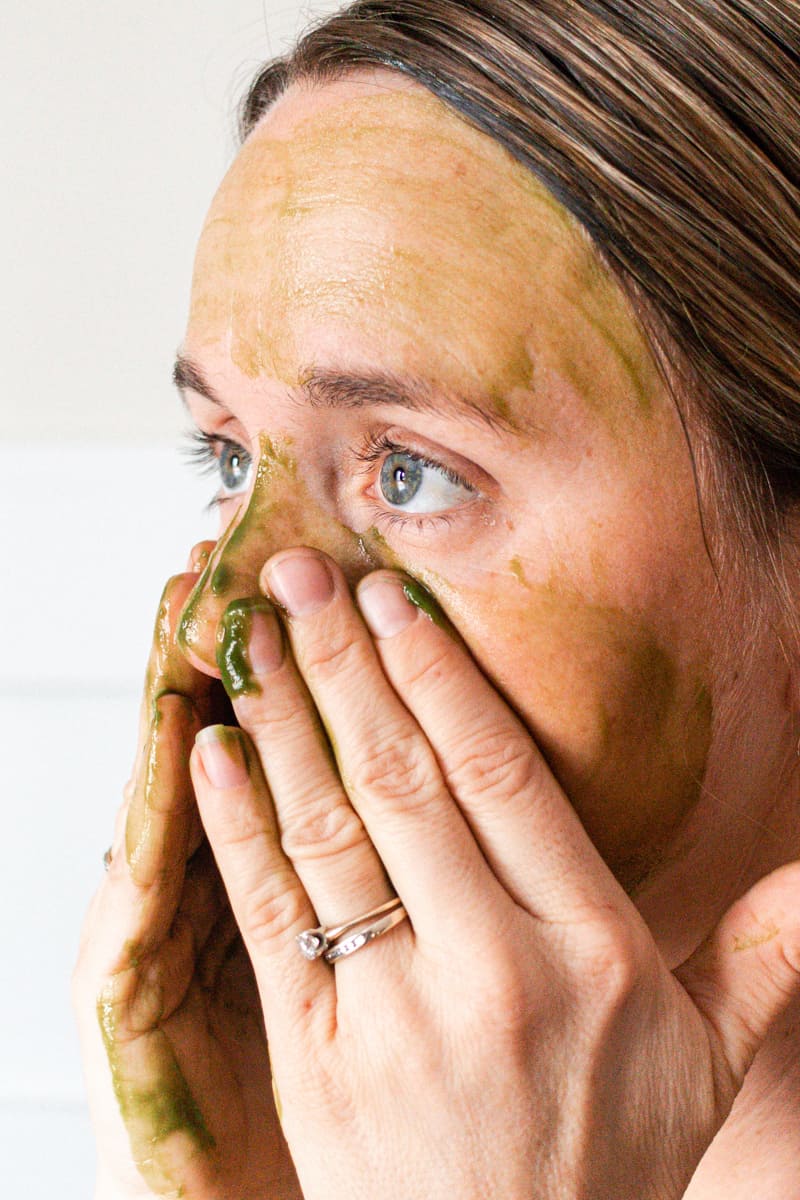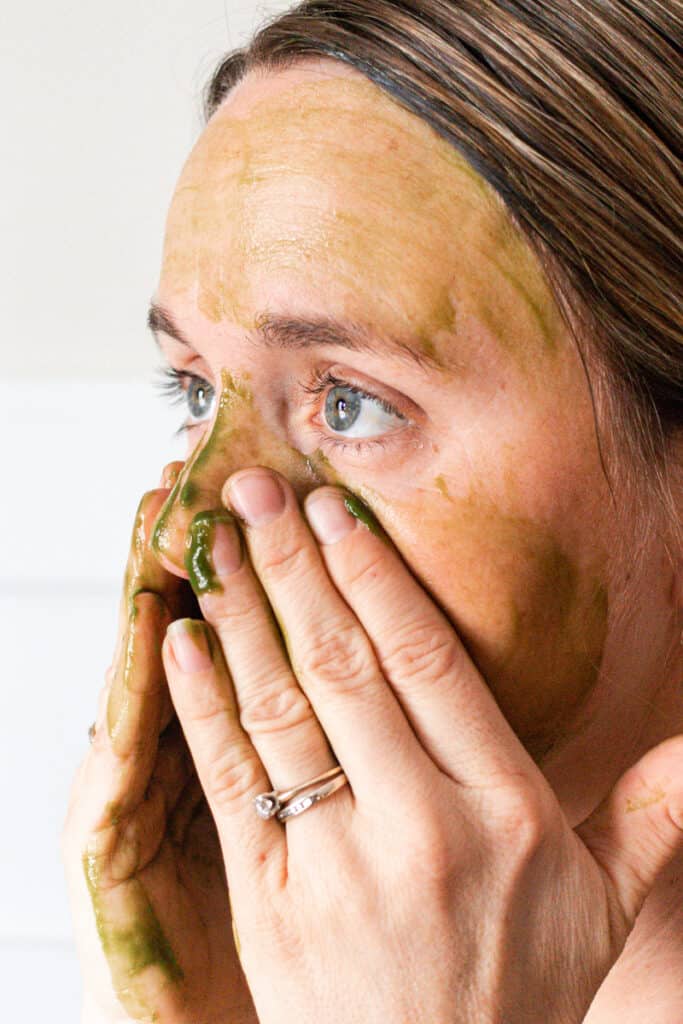 why you will love this recipe
What's not to love about this recipe?!
It's packed full of beautiful, nourishing ingredients that will care for your skin while also cleansing it – leaving it clean, bright, and healthy looking.
It's simple to make this DIY gel cleanser which is another reason to love it, needing only the ingredients to be purchased beforehand.
It'll store well in an airtight tube which is great for traveling with – meaning it'll easily fit into your hand luggage and is a 'one-stop' solution for skin cleansing.
And let's not forget the powers of aloe vera gel and matcha powder for the skin. Check out my post on a matcha face mask or matcha body scrub to find out more about this fantastic ingredient.
How long does this cleanser last?
This face cleanser gel should last at least one month in its container. If you notice a change in color, texture, or smell, discard it and make a new batch.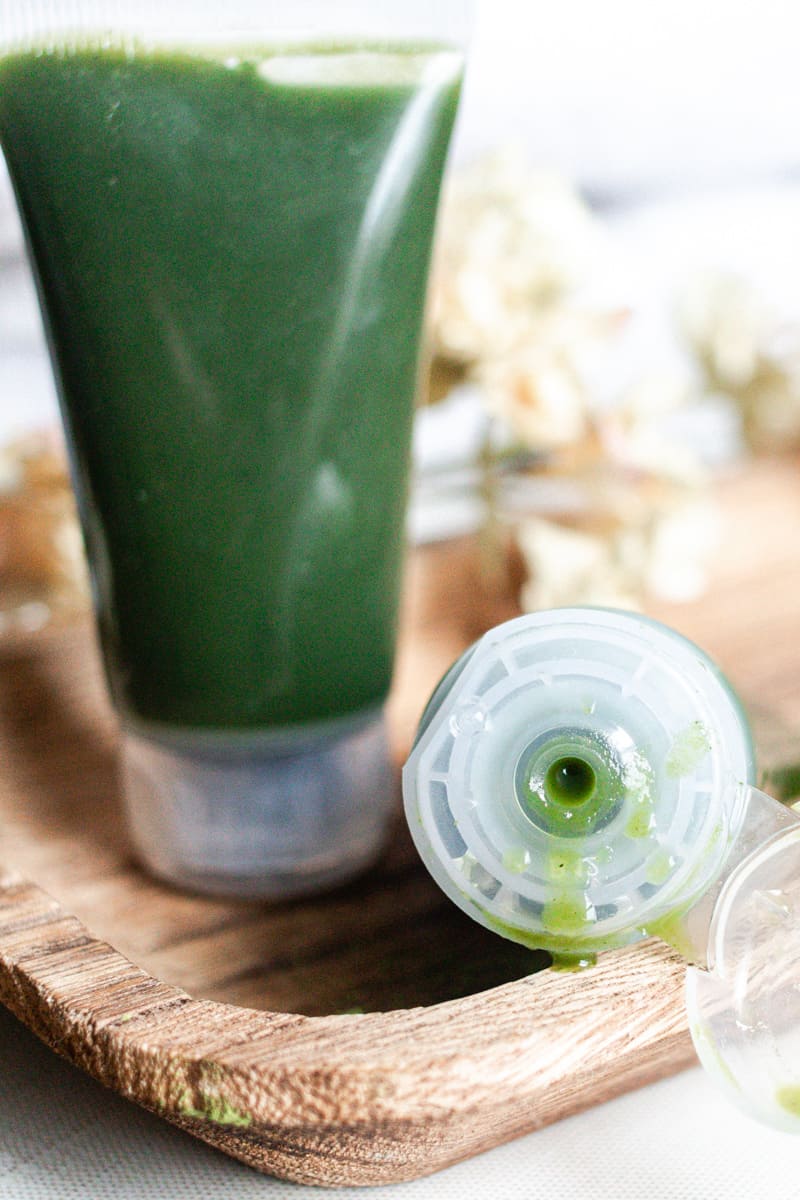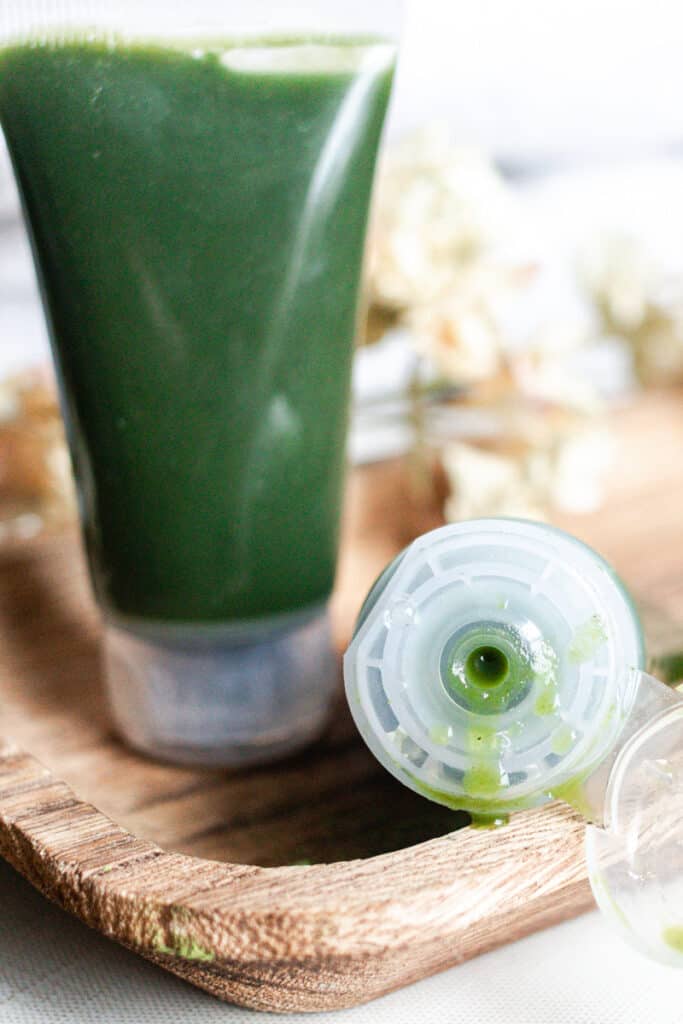 tips
The quantities in this recipe should be enough to fill a standard 30ml squeeze tube though you can also store it in a glass container with a screw top lid if you wish.
You can easily double the quantity and fill a larger tube, too, depending on how often you use it as a cleanser.
It will last roughly 1 month as it is (not in double quantity). If used twice daily, it'll last for less time, of course.
This gel is great to use on oily skin, too, due to the rosemary extract, which is an astringent, meaning it mops up excess oil while helping balance the skin's natural sebum levels.
I hope you enjoyed reading this post. If you have any questions or comments, please post them below!
If you tried this recipe and enjoyed it, give it a 5-star rating!
And for more DIY inspiration, read one of these next.
Yield: Approx 1.5 oz
Gel Face Cleanser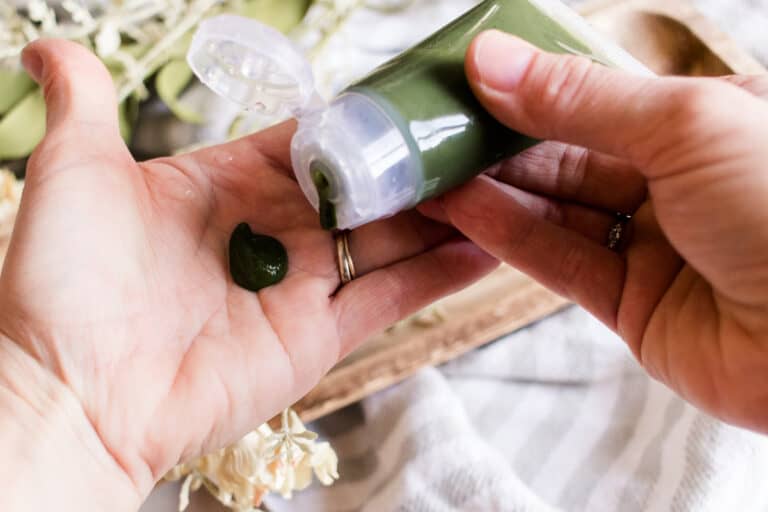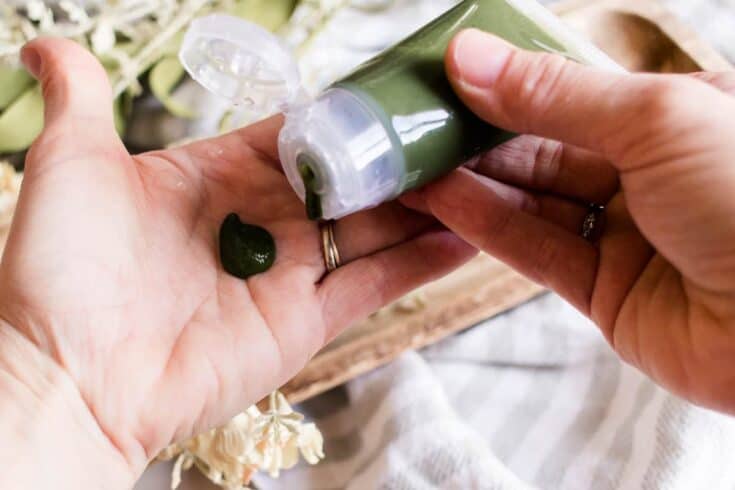 Enjoy making and using this nourishing gel face cleanser. It takes a bit of prep beforehand but is well worth it!
Materials
Tools
Instructions
Combine the matcha powder and water to make a paste.
Add in your preservative, rosemary extract, and glycerin.
Stir in the aloe vera gel until well combined.
Transfer to an airtight squeeze bottle tube.
Notes
Apply to skin morning and night to cleanse, remove makeup and wipe away impurities.
I use Linatural broad spectrum preservative for this recipe. Depending on the preservative you choose, you may need to adjust the amounts accordingly.
This recipe should last at least one month.