Discover the homemade secret to fresh, radiant skin with our DIY cleansing balm! Gentle yet effective, it melts away makeup and impurities, leaving your skin soft and glowing.
Suitable for all skin types. Recipe below!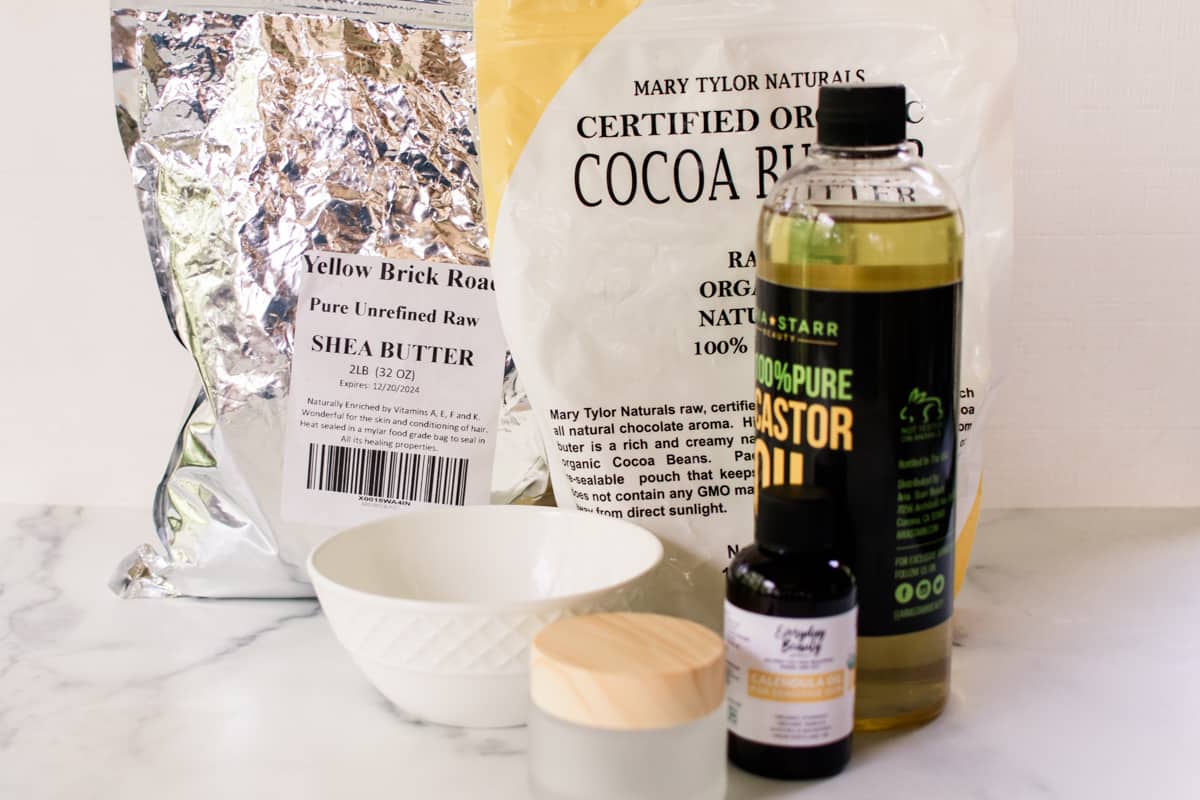 I often reminisce about the days I could avoid using a cleansing balm on my face… (Haha! Time-saving anyone?!)
But nowadays, my skin needs cleansing – daily.
Maybe it's kids. Perhaps it's the garden. Or the constant laundry and cooking too. 
Modern life sure has moments that wreak havoc on our skin health and appearance.
Yet I've got good news! In the form of this DIY cleansing balm. 
You'll find my cleansing balm recipe below. It removes makeup, impurities, and excess oils, leaving skin feeling fresh, soft, and clean. 
What is cleansing balm?
A cleansing balm is used similarly to a cleansing gel to remove makeup and impurities from the skin, leaving it feeling fresh and smooth.
The benefits of a cleansing balm are:
Deep cleansing action for the skin
Removes makeup and impurities effectively
Helps keep skin moisturized and soft
Won't dry your skin out as other non-oil-based cleaners can
Great for traveling, doubling up as a skin moisturizer!
Balances the oils in the skin, helping rebalance natural skin PH levels
Tones down redness and inflamed areas of skin
Leaves skin feeling soft, smooth, and clean
Why you'll love this cleansing balm recipe
It's easy to make: Literally, you measure out the ingredients, pop them in a pan, melt them, and pour the mixture into a pot so it becomes solid. That's it!
It's easy to use: Simply massage a fingertip amount onto your face and rub it in a circular motion. Then rinse or wipe off with a cloth. 
It's easy on your pocket! Budget-wise, this cleanser is cheaper than many store-bought cleansing balms. 
This post contains affiliate links, which means I make a small commission at no extra cost to you. Get my full disclosure HERE.
Cleansing balm recipe DIY
Ingredients:
How to make cleansing balm:
Step 1: Measure out the shea butter and cocoa butter with a digital scale.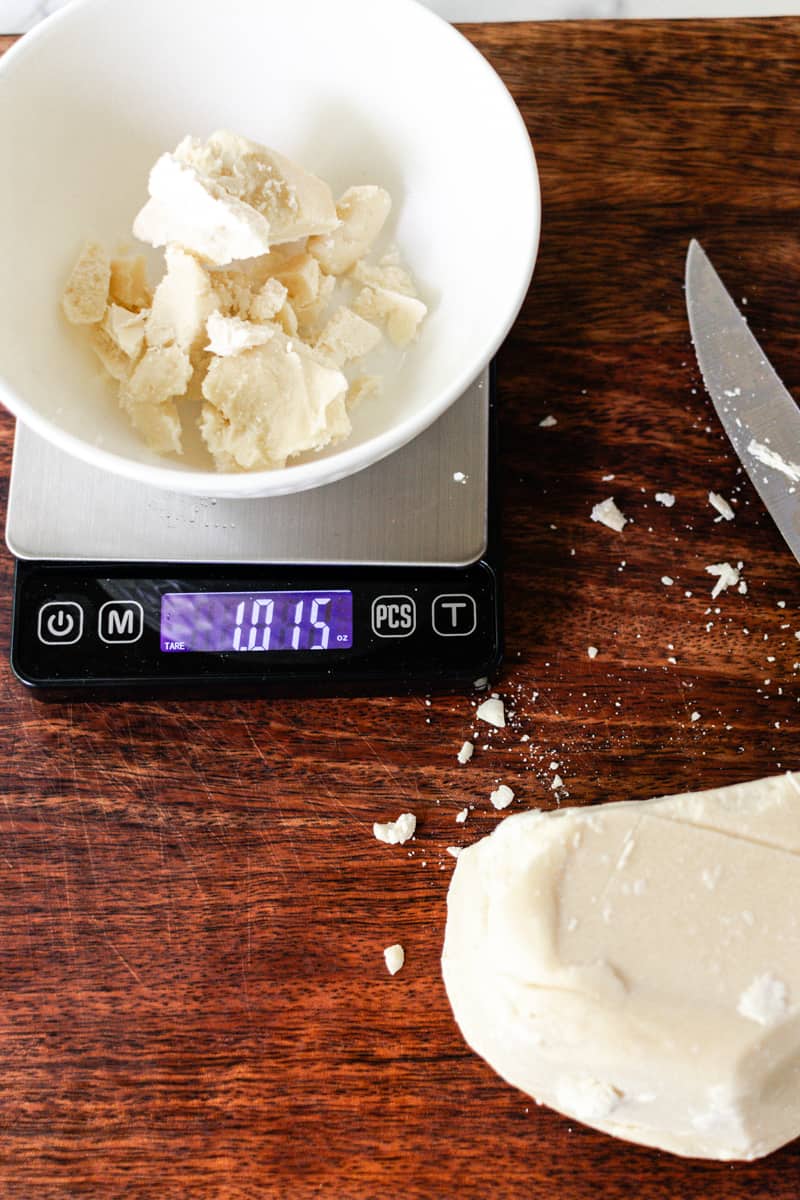 Step 2: Melt the butters together in a small saucepan on medium-low heat.
Step 3: Once melted, add the calendula and castor oil.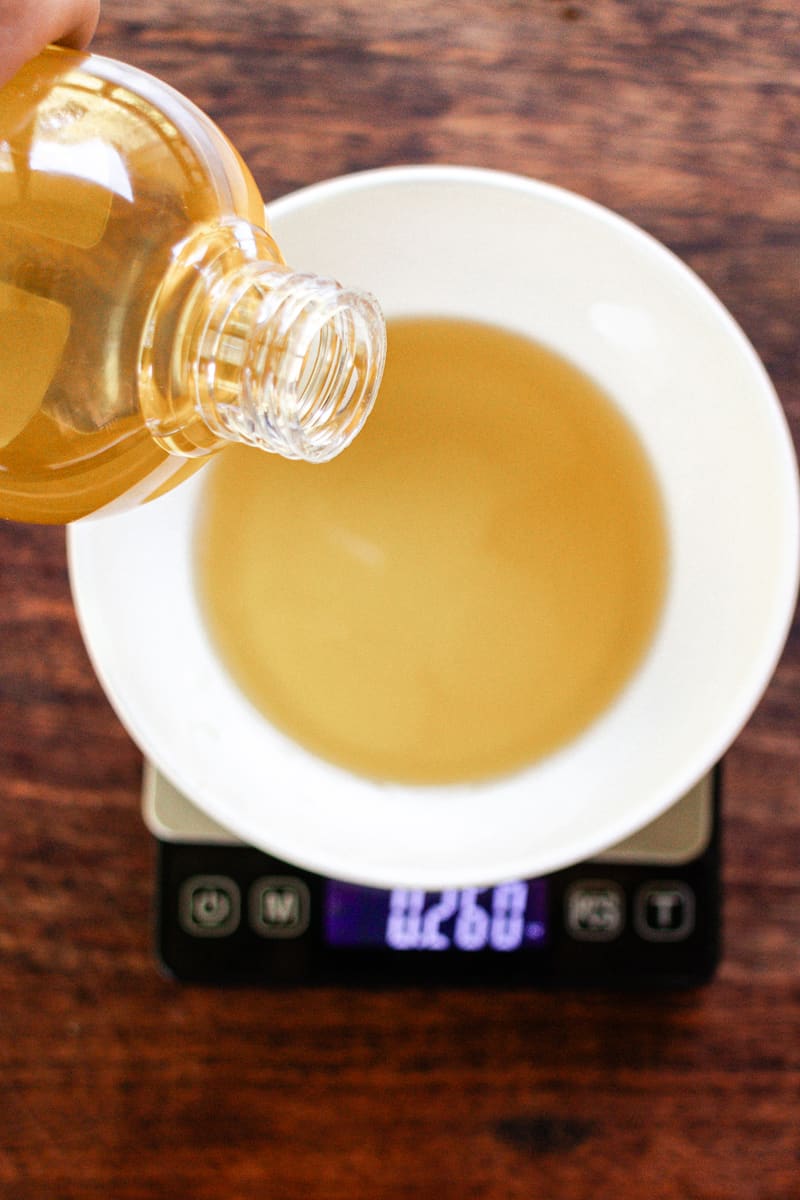 Step 4: Stir well to mix together.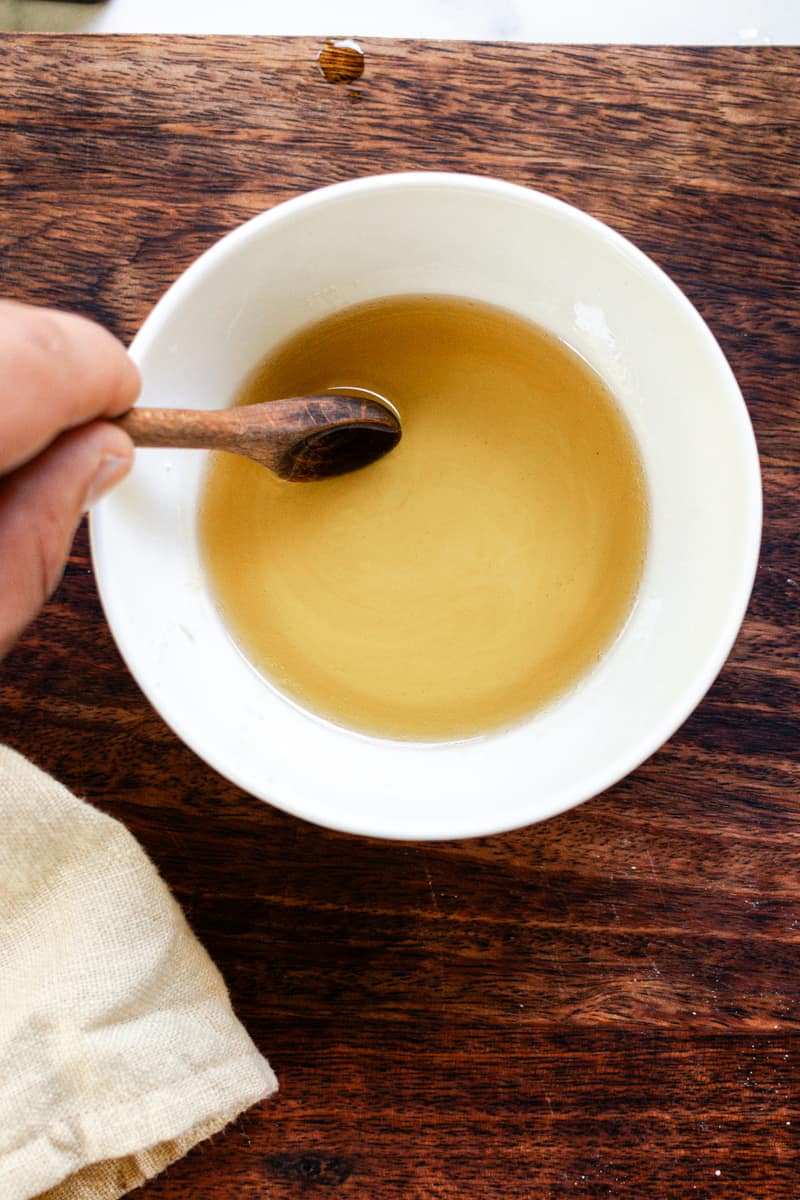 Step 5: Transfer to an airtight glass container.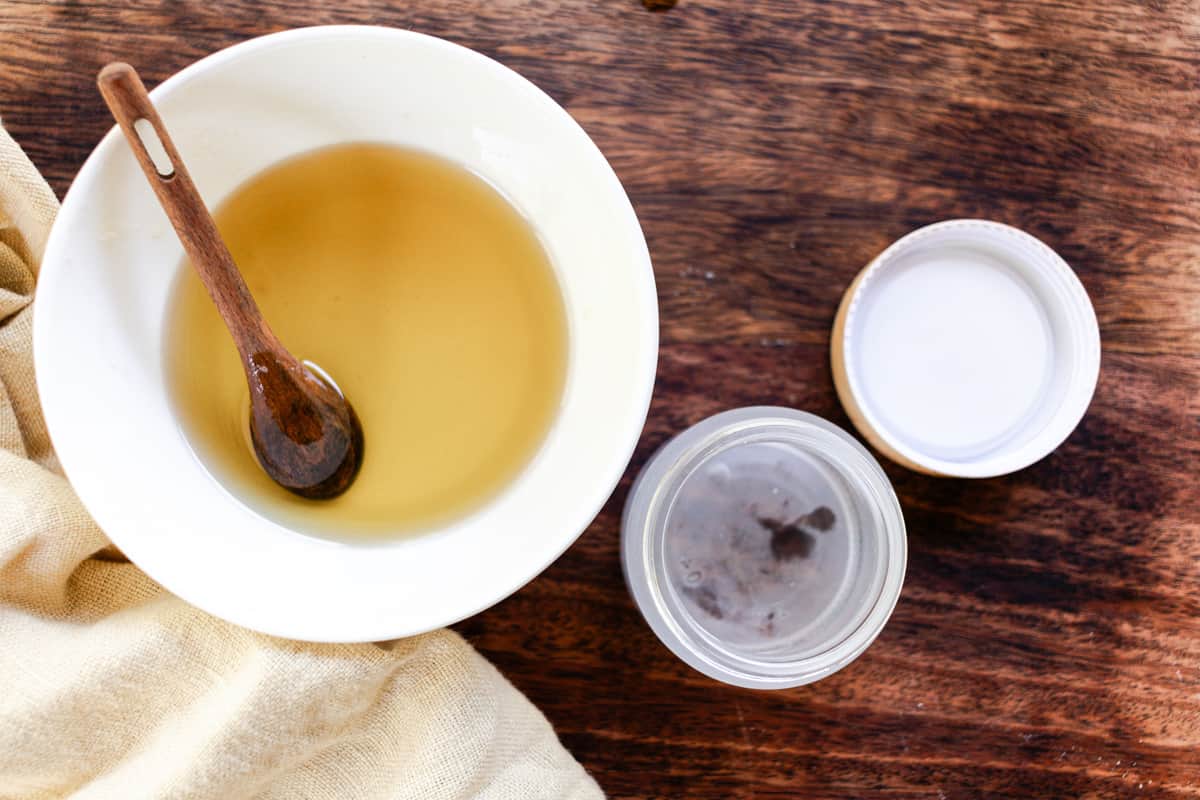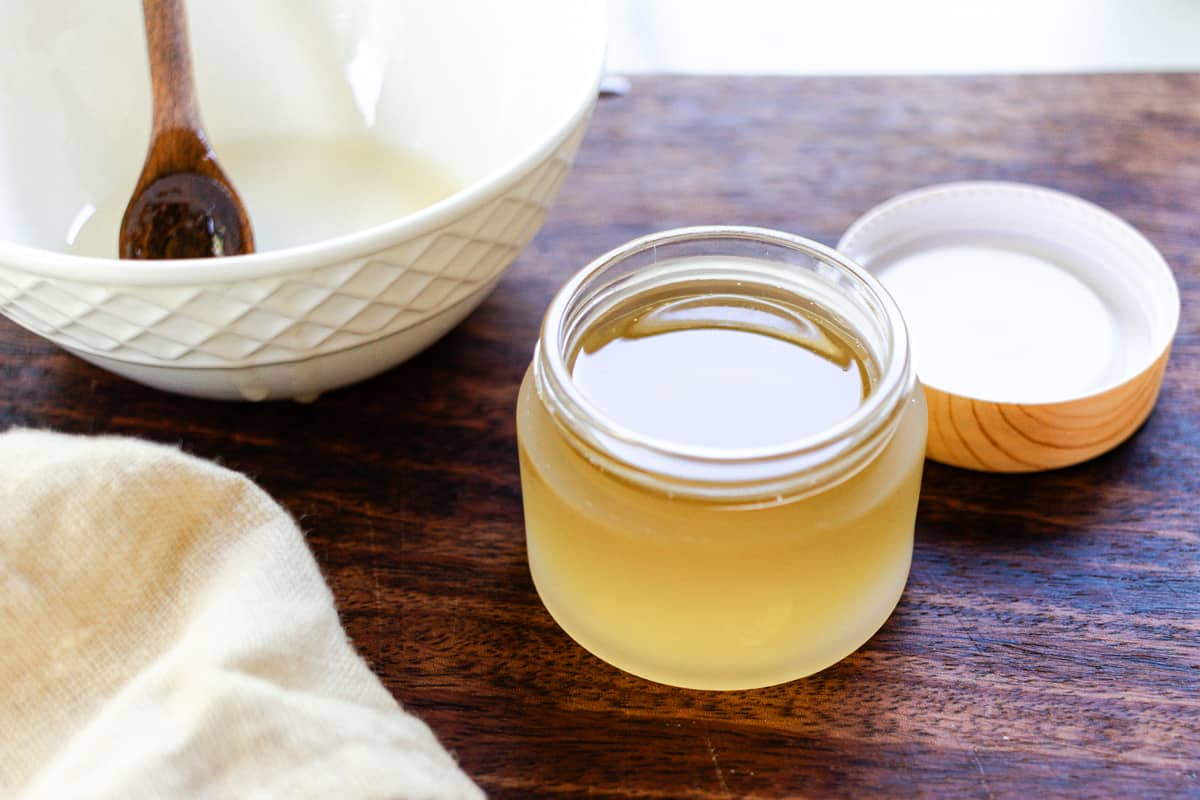 Step 6: Once it has cooled, secure the lid.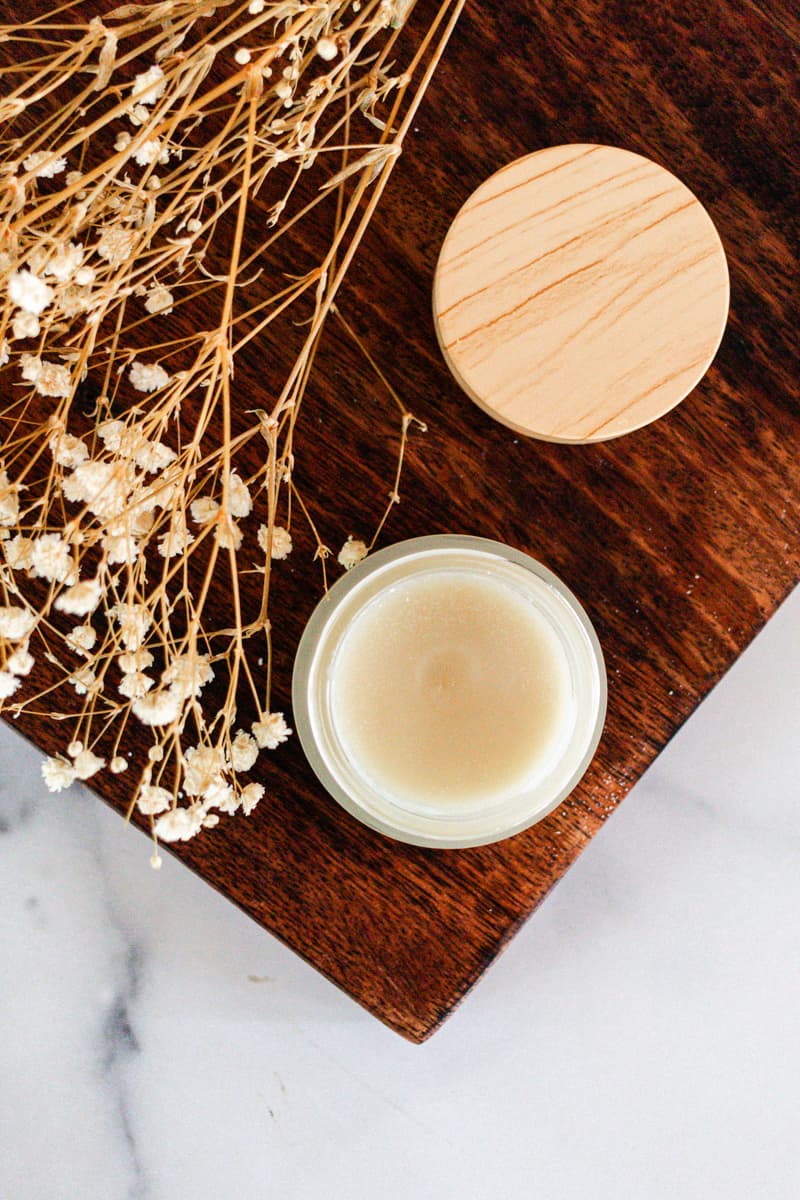 How to use a cleansing balm
Simply warm a fingertip's worth of cleansing balm in between the palms of your hands, then gently apply it to your face in a circular motion to dissolve all makeup and impurities.
Wipe clean with a warm, damp cloth. Splash the face with cool water afterward for an extra healthy glow!
Let's talk about the ingredients
I'm so in love with this cleansing balm! Just look at those ingredients. They truly work together so well to remove makeup and dirt after a long day. 
Shea butter: Provides deep moisturization to the skin, making it feel soft and smooth after just one use.
Coconut butter: Deep cleansing and antimicrobial, coconut butter is excellent for lifting dirt from the skin and cleaning out pores.
Calendula oil: This is a famous skin healing oil with incredible anti-inflammatory properties.
Castor oil: Good for dissolving makeup on contact and purifying the skin, leaving it clean and refreshed.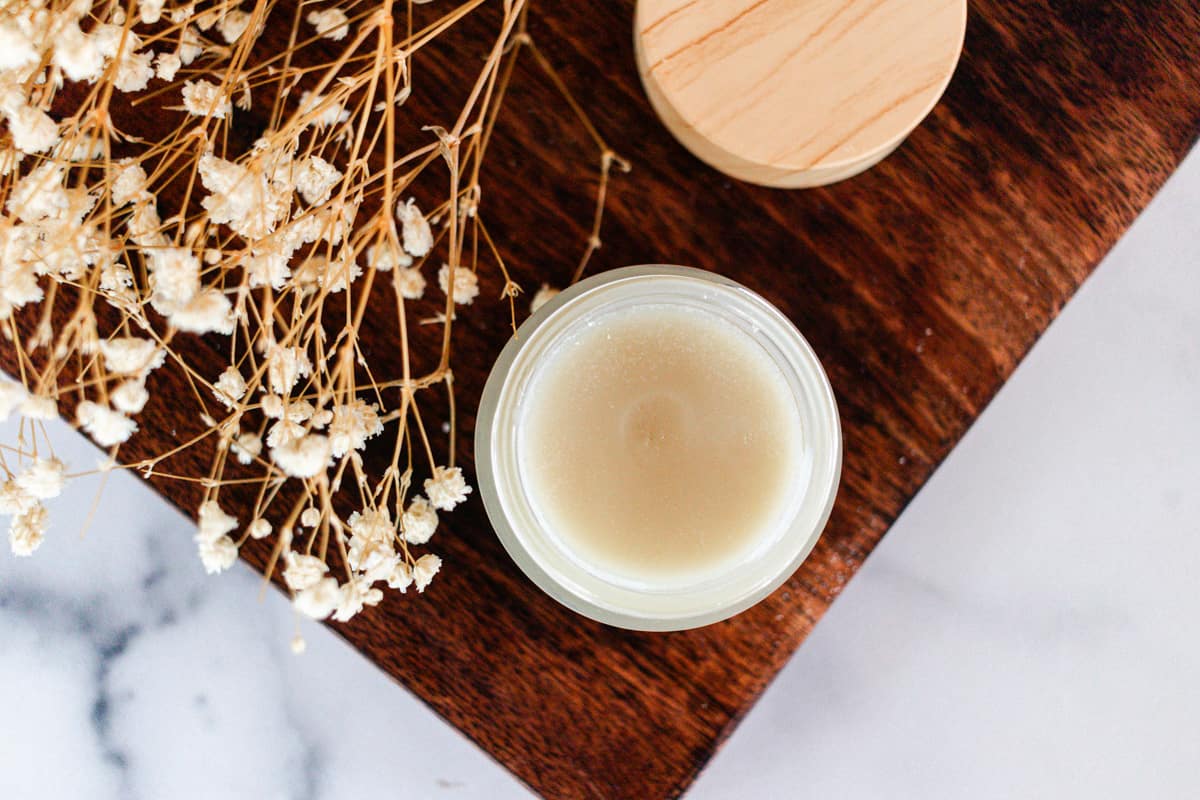 FAQs
Is cleansing balm or oil better?
It's a personal choice when it comes to which one is better. 
I enjoy using a cleansing balm as I feel it lasts longer (maybe you use a touch less than you would an oil), plus it turns into an oily substance on contact with your skin.
If you prefer the idea of using a cleansing oil straight up, check out this recipe.
Tip! A cleansing balm is better to travel with, as it's less likely to leak out all over your clothes. 
Do you wash or wipe off cleansing balm?
It's best to wipe off cleansing balm with a damp, warm cloth, as wiping helps remove makeup and dirt from the skin. 
You can always rinse off any residue afterward with warm water.
How long does the cleansing balm last?
Generally, this cleansing balm lasts up to 6 months if stored in an airtight container.
How do you store cleansing balm?
Store it in a plastic or glass jar with a screw-top lid. Keep it away from direct sunlight in a cabinet to extend its shelf life.
Is cleansing balm the same as a makeup remover?
No, not really. A cleansing balm is a thicker texture for one thing and is designed to cleanse the entire face.
Whereby a makeup remover is usually in liquid form, mainly for use on the eye and lip areas to remove makeup only.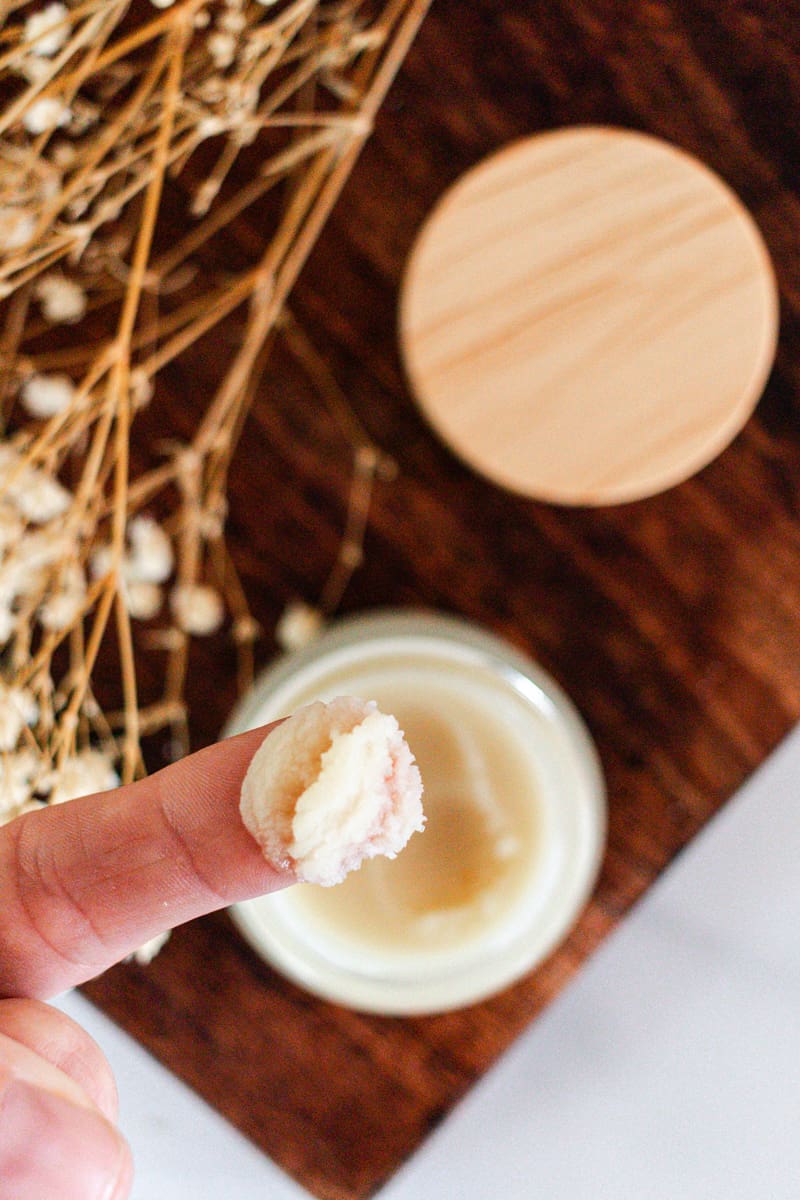 Tips!
Pat your skin dry: Once you've cleansed your skin, remember to pat it dry with a soft towel so you don't scratch or cause harm by mistake.
Use small amounts: Start with a little bit of cleansing balm and add more if needed. You might be surprised how well it dissolves on your skin – meaning you might not need much to do a good cleansing job!
Massage softly: A cleansing balm is a gentle method for cleaning your skin, so go gently on yourself when you use it!
Rinse thoroughly: I recommend wiping off the cleansing balm first and then rinsing off if you need to afterward.
Follow with moisturizer: Or whatever your usual skincare routine is, make sure you follow it. Cleansing balm on its own usually warrants a good moisturizer for tip-top skin results!
Summary
I'm sure you'll love making and using this cleansing balm! Feel free to share any comments you have in the comments section below. 
Here are some other recipes you may enjoy:
Yield: 1.5 ounces
DIY Cleansing Balm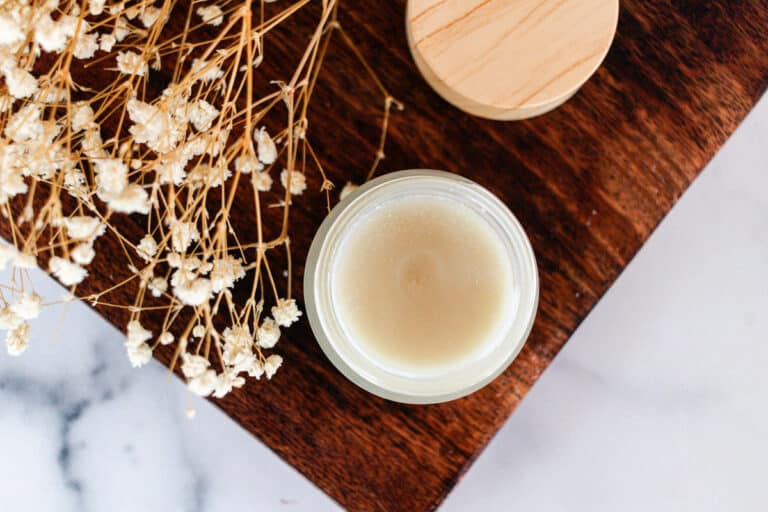 Elevate your skincare routine with our DIY cleansing balm. Bid farewell to impurities and stress as you embrace a natural, radiant glow.
Additional Time
5 minutes
Instructions
Measure out the shea butter and cocoa butter with a digital scale.
Melt both butters together in a small saucepan on medium-low heat.
Once melted, add the calendula and castor oil.
Stir well to mix together.
Transfer to an airtight glass container.
Once it has cooled, secure the lid.