Learn all about wild armpit exfoliation and reveal fresh, healthy underarm skin with this easy recipe! Discover how to exfoliate underarms the natural way!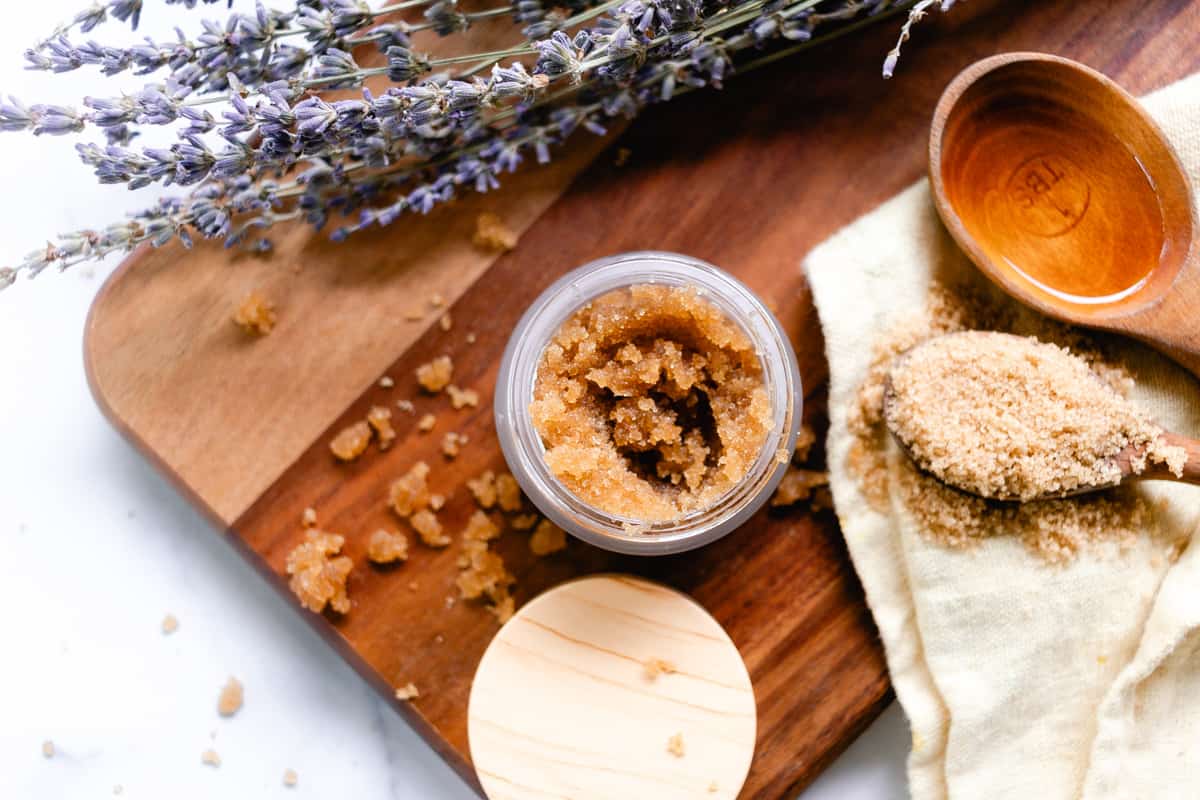 Are you eager to improve the look and feel of your underarms? After all, they tend to be a part of our bodies, which get ignored!
Which is why I'm sharing how to exfoliate underarms here in this post!
Wave a fond farewell to bumpy armpits and reveal fresh, clear skin in no time at all.
It's a straightforward recipe, too, and the good news is it only uses natural ingredients.
Doing so will help improve your underarm skin's condition, improve the performance of your deodorant, reduce the chances of ingrown hairs forming and remove deodorant buildup.
What is underarm exfoliation?
Exfoliating, as a definition, means using a mildly abrasive ingredient on the skin to slough off dead skin cells, dirt, old deodorant and impurities.
You can exfoliate the skin anywhere on the body except for delicate or damaged areas. Exfoliation can aggravate broken skin, so avoid that if you can.
It's a good habit to get into, as it keeps the skin healthy and fresh. It also helps prevent spots and blemishes and keeps ingrown hairs at bay too.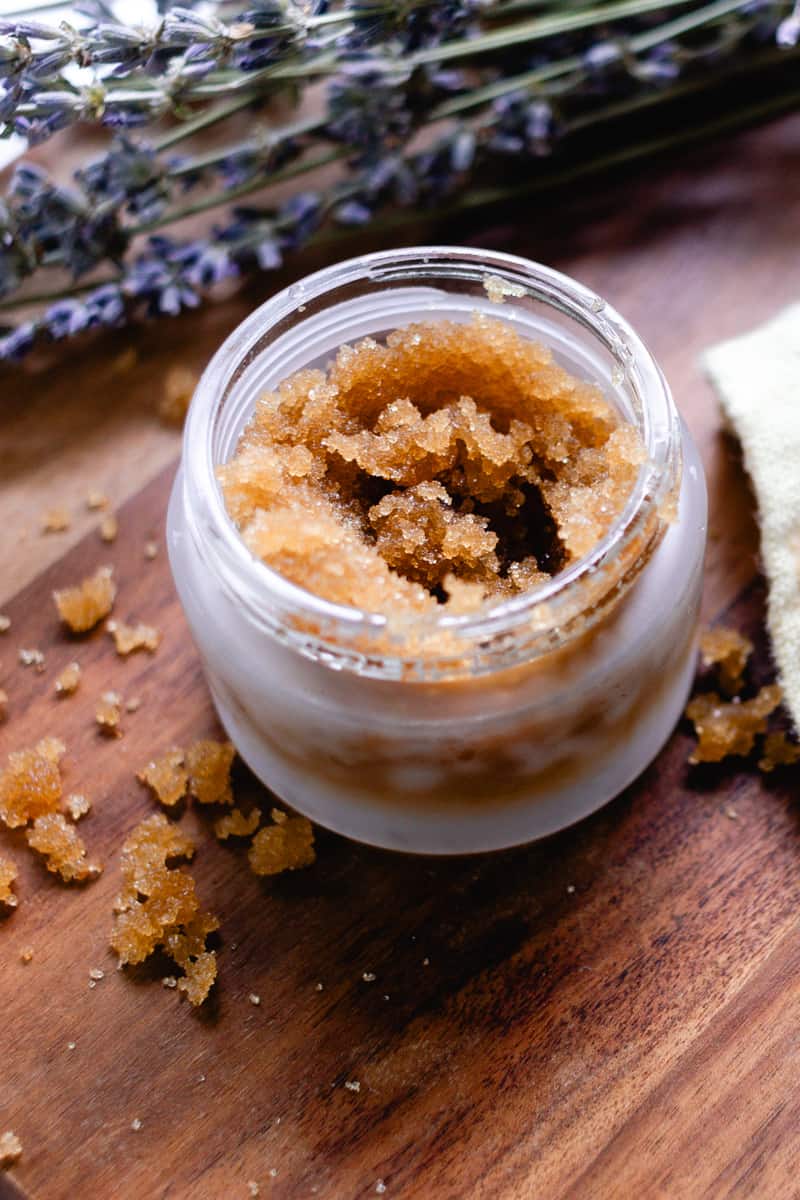 Why exfoliate?
Skin exfoliation is needed simply to keep the skin healthy and fresh.
Exfoliating helps to even out skin tone, prevents blemishes and spots from forming, and improves how we feel about ourselves too.
Using an exfoliator is a fantastic idea, particularly if you shave, as shaving can leave skin bumpy, sore, and, well, not as we'd like it to look!
You can read more about that in this post here, which shares how to do an armpit detox.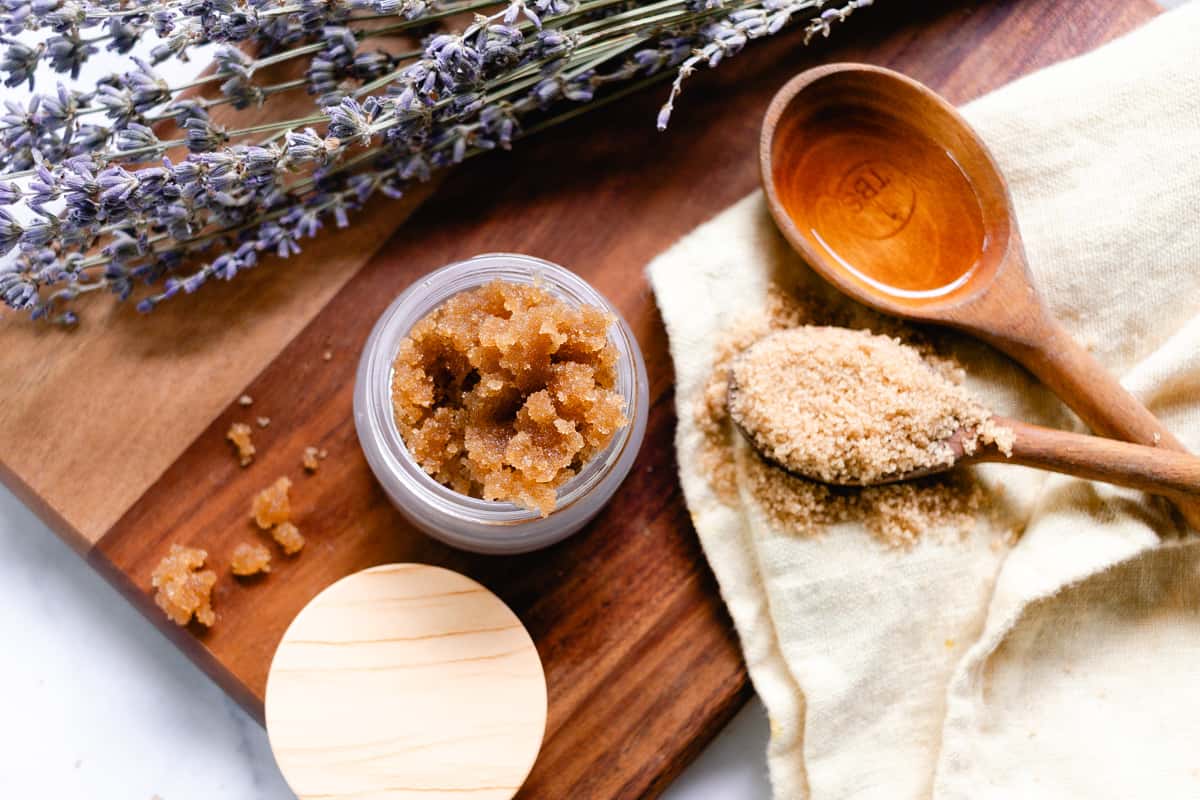 Benefits of underarm exfoliation
Improved skin health
Even skin tone
Reduced spots and blemishes
No more clogged pores
Reduced ingrown hairs
Fresher skin odor
Enhanced deodorant effectiveness
Minimizes razor burn
This post contains affiliate links, which means I make a small commission at no extra cost to you. Get my full disclosure HERE.
How to exfoliate underarms naturally
This is a really easy method for a DIY underarm scrub, which only needs two ingredients. Follow along with me!
Ingredients
Instructions:
Step one: Add the ingredients to a small bowl and stir well. Then, transfer to an airtight container.
Step two: Gently apply to clean underarms and massage on the skin for a minute or two. Be gentle so as not to irritate the skin.
Step three: Rinse off with warm water and soap.
Step four: Wipe off any residue with a cloth or towel, and dry your underarms fully.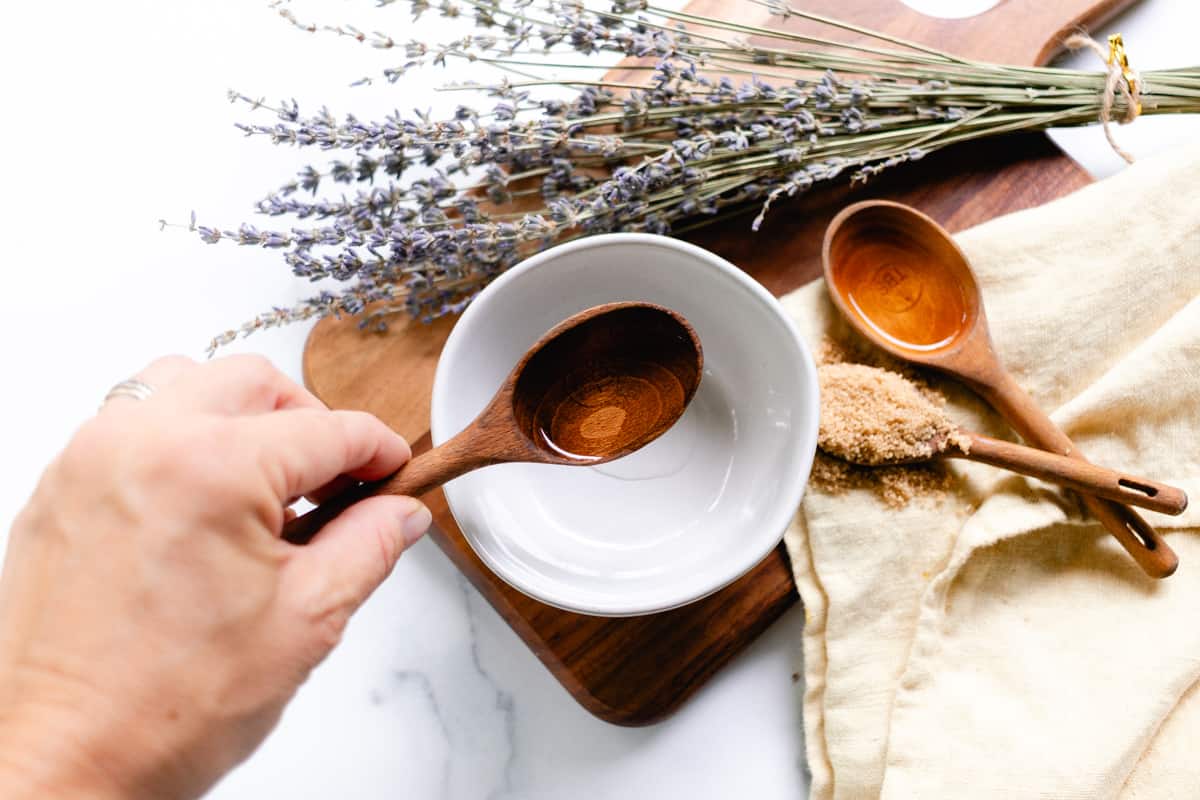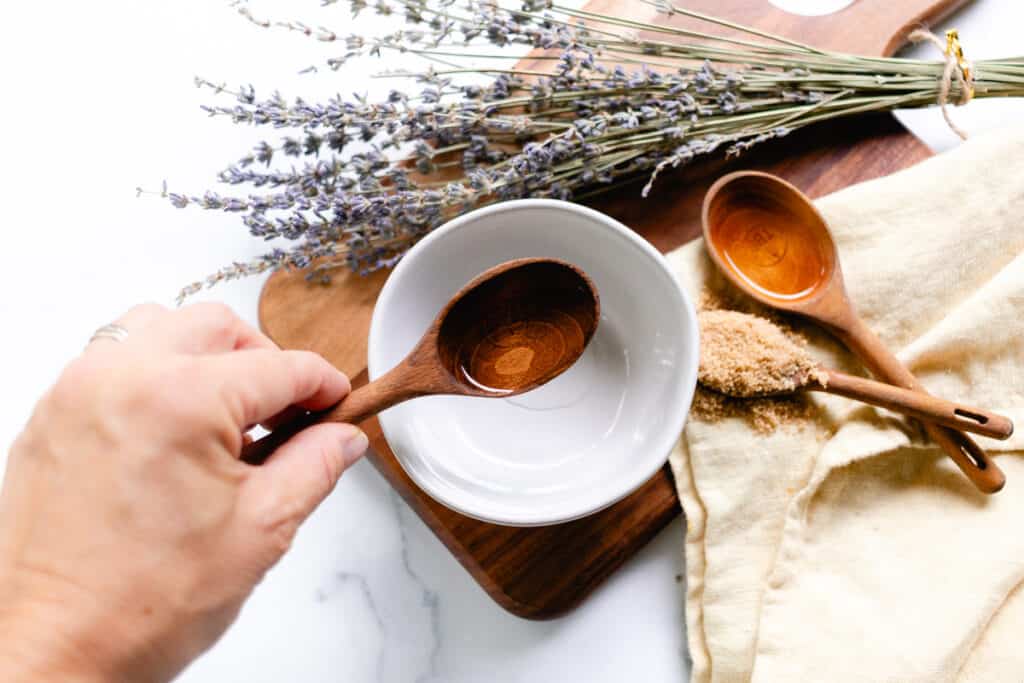 How to exfoliate armpits (extra tips)
I like to keep things simple, so I exfoliate my underarms while in the shower or bath at night time. It works best if you use it once or twice a week.
Always exfoliate before shaving your armpits to help prevent ingrown hairs.
Follow up with a cleansing oil or moisturizer before applying deodorant. Just let the moisturizer dry completely beforehand.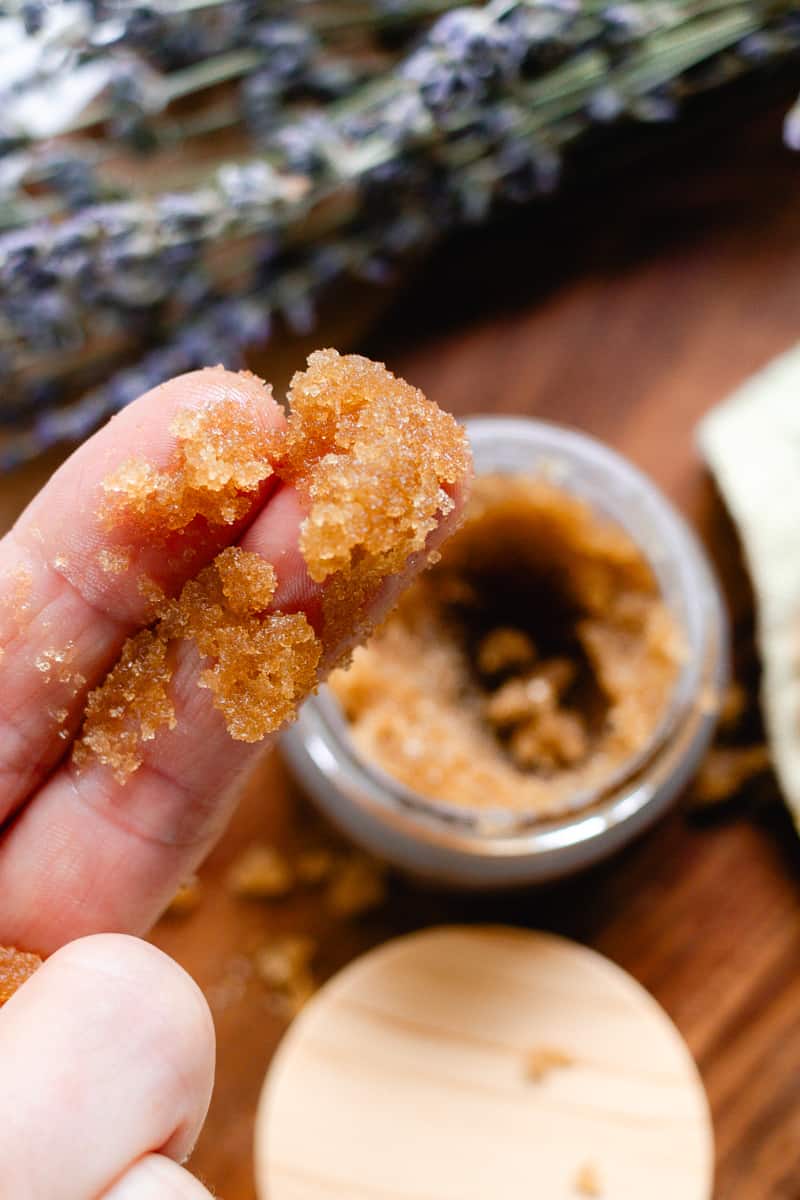 A little on the ingredients
Brown sugar: The granular texture of brown sugar makes it a fantastic exfoliator for the underarms! It's super gentle, making it particularly suitable for the armpits' skin.
It's also 100% natural, meaning it's free from synthetics and toxins that may upset the skin.
Brown sugar is also a humectant, which helps trap moisture in, adding a moisturizing element to the skin.
Fractionated coconut oil: Being both antibacterial and antifungal, fractionated coconut oil is fantastic to use on the skin!
Oh, and we all know the smells that sweaty armpits give off – and, great news – coconut oil is amazing for getting rid of odors.
It's also incredibly moisturizing yet light in texture, so it won't leave skin feeling sticky. Instead, armpits will look healthier and feel like new!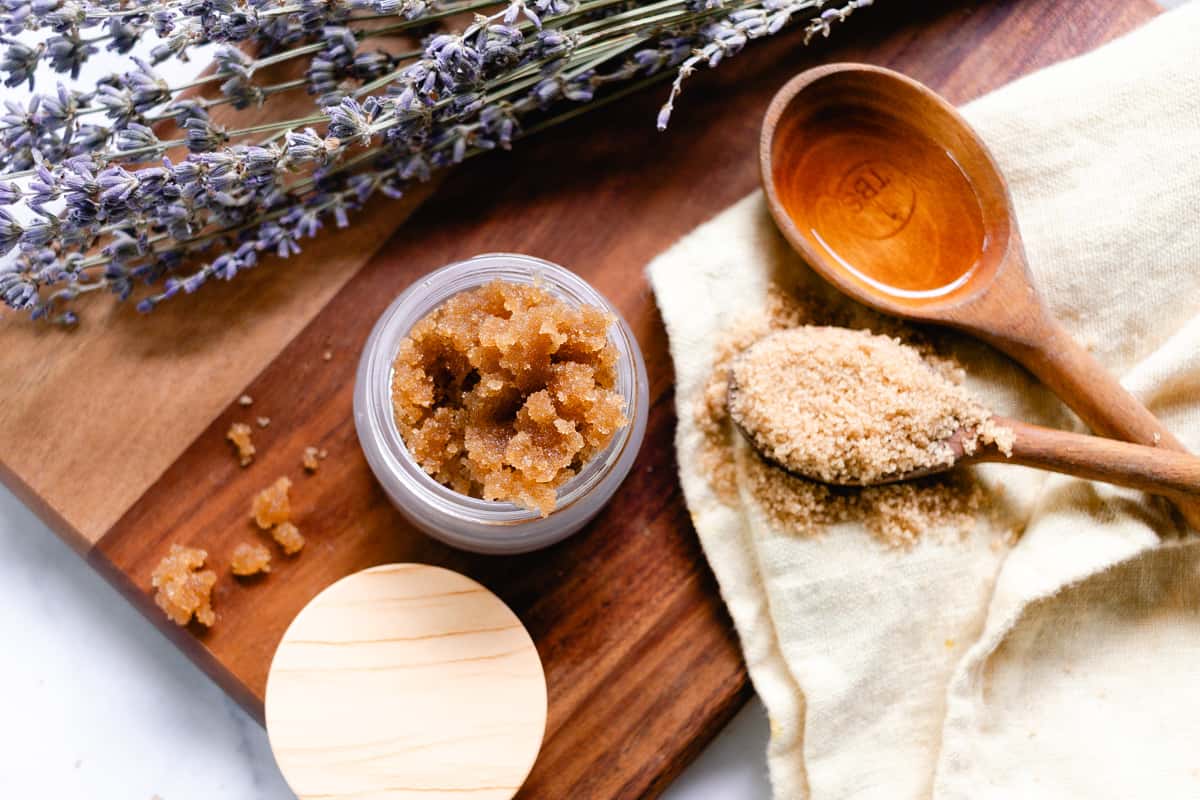 What is the best natural armpit exfoliator?
I like to use brown sugar, as seen in the recipe in this post. It is one of the more gentle options out there. However, there are other natural scrub alternatives.
These are a few alternatives for scrubs, be sure to perform the necessary research before using them on your own body.
FAQs
How can I exfoliate my armpits?
Exfoliating underarms is as simple as applying a gentle sugar scrub to the underarms and washing it off with warm water.
Why should you exfoliate before shaving?
You should exfoliate before shaving because it prepares the skin for optimal shaving results.
Over time, the hairs of the underarms can get embedded in the skin's surface.
By exfoliating beforehand, you'll ensure all the hairs are ready to be shaved, preventing ingrown hairs from developing post-shaving.
How often should I exfoliate my underarms?
I recommend you exfoliate once a week for best results. Twice a week is OK, too, but no more than that.
Exfoliating more often, say every day, might aggravate the skin, causing it to be red and uncomfortable.
Try and remember that the underarm skin is sensitive, so care needs to be taken when you do the exfoliating so as not to hurt yourself.
How long can I store this underarm exfoliator?
To ensure optimal shelf life, it's important to store this underarm exfoliator recipe in a container that is kept dry.
By keeping water out, you can enjoy the benefits of this recipe for at least a month!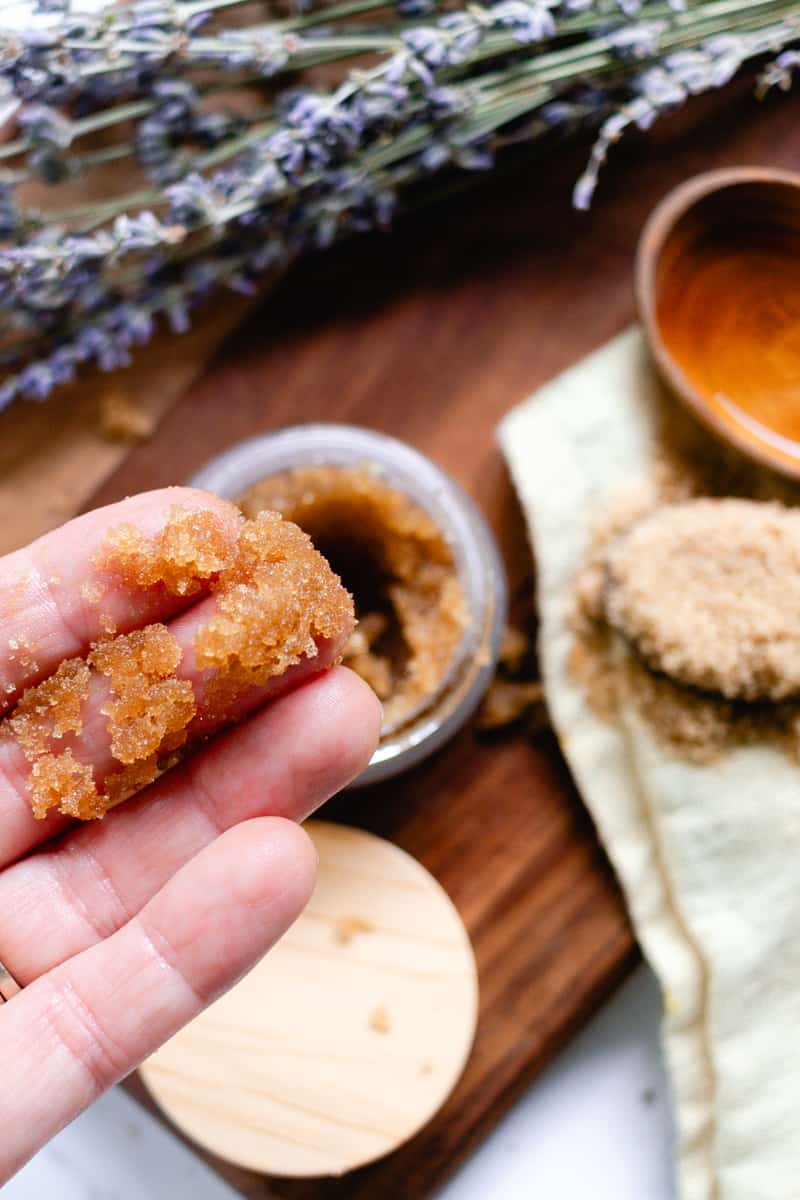 Wrapping up
So that's all there is to a natural armpit scrub. As I said before, I love simple recipes, and this one's no different!
Just remember to apply it gently so it works in harmony with the underarm skin.
If you'd like to read more posts like this one, I recommend checking these out:
How to Exfoliate Armpits the Natural Way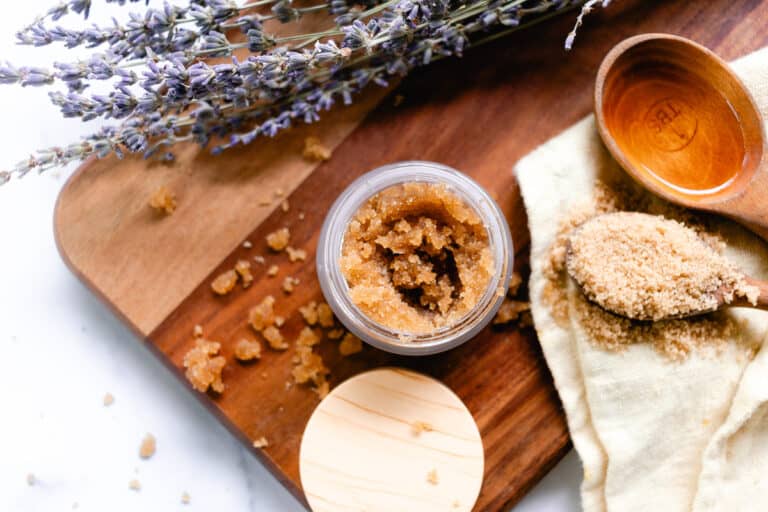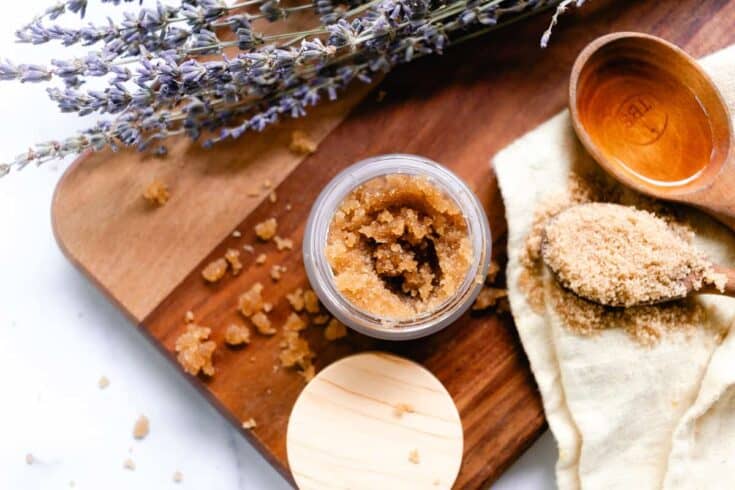 Discover the joys of natural armpit exfoliation! Its easy to make, and your underarms will thank you!
Instructions
Combine ingredients in a small, airtight container.
Gently apply to clean underarms and massage on the skin for a minute or two. Be gentle so as not to irritate the skin.
Rinse off with warm water and soap.
Wipe off any residue with a cloth or towel, and dry your armpits fully.
Notes
Storing out of direct sunlight, this should last for at least a month.
Use once or twice a week.