Razor burn hurts so bad! Get relief fast with these soothing, natural razor burn remedies, designed to take out the sting, reduce redness and heal the skin faster while adding much-needed moisture and nourishment.
Oh, the pain of razor burn!
The sting, the redness, the itching… and the time it takes to heal (all while looking unsightly right when you want to look your best.)
It happens to me when I'm rushing like crazy – grabbing any old razor off the shelf and, if I'm being honest – taking shortcuts.
I always regret it, as the pain of razor burn is so evil!
In this post, I'm sharing ways to rescue painful razor burns by bringing natural razor burn remedies to the forefront.
These remedies are designed to remove the discomfort and help speed up the healing process.
They are all-natural and, therefore, better for your skin than those chemical-laden creams you'll find in the store.
The key is to act quickly when a razor burn happens. Treating it with a natural solution ASAP means you'll be in less pain and heal the skin faster, too.
What causes razor burn
The most common cause of razor burn is a blunt, overused razor blade.
This catches many of us – particularly if, like me, you're in a rush and trying to do several things at once.
Another cause of razor burn is trying to shave too quickly and, therefore, not putting the correct pressure and skill into the shave.
Common places to get a razor burn are boney areas such as the ankles and knees and the midline of the neck.
This is another reason why razor burn happens – simply because the body's anatomy varies, and we perhaps don't take as much care as we ought to.
It can also be down to not using enough lubricating gel or water while shaving. Dry shaving is an absolute no-no, as it's guaranteed to end in razor burn!
Now a word of caution! A sharp, fresh blade can also cause a razor burn if the technique is wrong or proper lubrication isn't used!
So, all in all – the best way to avoid razor burn is to use a sharp blade but add to it a good shaving technique that doesn't chafe the skin (that uses a smooth gliding motion, taking care around the tricky parts.)
What does razor burn look like
Razor burn looks like a sore, red patch of skin that an angry razor blade has chafed off. And it hurts – a lot.
You might also ask the question; what are razor bumps?
Some people get razor bumps due to ingrown hairs from shaving.
Razor bumps (called pseudofolliculitis barbae) look like tiny spots (pimples) on the skin and can also look red and inflamed if infected or inflamed.
These are most common in people with curly hair. When the hair is cut with a razor, it can curl back into the skin resulting in razor bumps.
How long does razor burn last
It's normal for razor burn to last for a day or so, but the angry, red phase usually goes away after a few hours (thank goodness!)
The pain can last longer, and of course, it's best to avoid shaving the sore area while healing.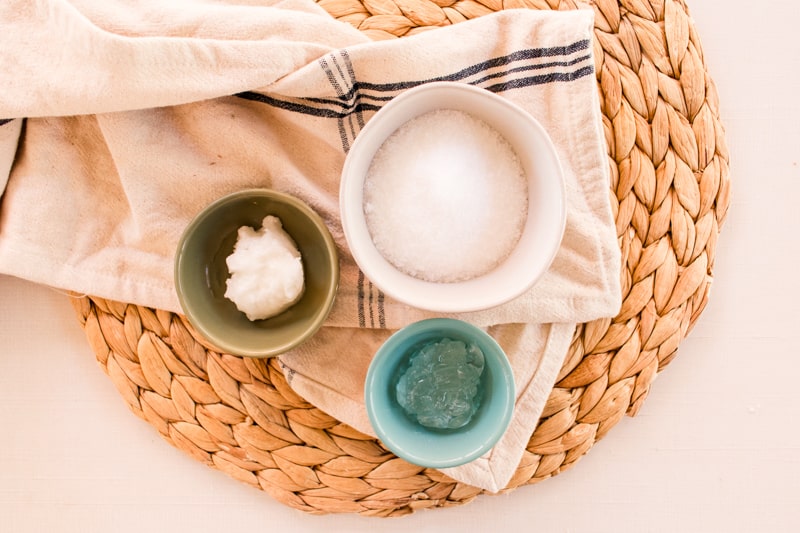 This post contains affiliate links, which means I make a small commission at no extra cost to you. Get my full disclosure HERE.
How to relieve razor burn
There are many natural solutions for how to treat razor burn, which will reduce the burning sensation, limit the pain and soothe the redness.
The best things to try as topical relief for razor burns are:
Natural remedies for razor bumps
how to prevent razor bumps
The best thing for razor bumps is to prevent them in the first place by using sharp razors and proper shaving techniques.
Some people are prone to razor bumps – notably, if you have curly hair, you may notice more ingrown hairs, which can cause razor bumps.
A good thing to try is to exfoliate your skin before shaving.
This helps open the pores and remove dead skin from the surface, allowing a cleaner, smoother shave.
You also need to use a good, fresh razor! The sharper, the better.
And make sure you always wet the shaving area using a shaving cream or shaving bar to help the razor glide over the skin (this helps prevent razor cuts and razor burn too.)
It's best to rinse the post-shaven skin with cold water, which helps close the skin pores and then finish with an excellent natural moisturizer or aftershave.
How to get rid of razor bumps overnight?
If only there were an answer to this question!
In truth, some razor bumps may go away overnight on their own, but more commonly, they take a few days to disappear.
You can help yourself by applying a cool compress to the bumps to reduce swelling and shrink the pores.
Some people, my husband included, found that applying aftershave every couple of hours would help eliminate the bumps faster.
You will want to be careful with this, however, as many aftershaves contain alcohol which can dry out the skin.
But my best advice here is to be patient, as it's natural for the body to take time to heal. Be kind to yourself.
Tips
My best advice is to use quality shaving equipment first and foremost!
Invest in a quality reusable razor and help the environment by simply replacing and recycling the blades.
Also, be conscious of how used a razor blade is in your bathroom.
Replace them at least every few days if you're a regular shaver or weekly if you're not shaving every day.
So be thorough; always use sharp blades and a proper shaving gel. Moisturize well after shaving or use aftershave, and keep the skin clean.
I hope you found this post helpful! Feel free to comment below and let me know if you have any questions.
And if you'd like to read more of my posts, I recommend reading these next.
Yield: 1 application
How to Soothe Razor Burn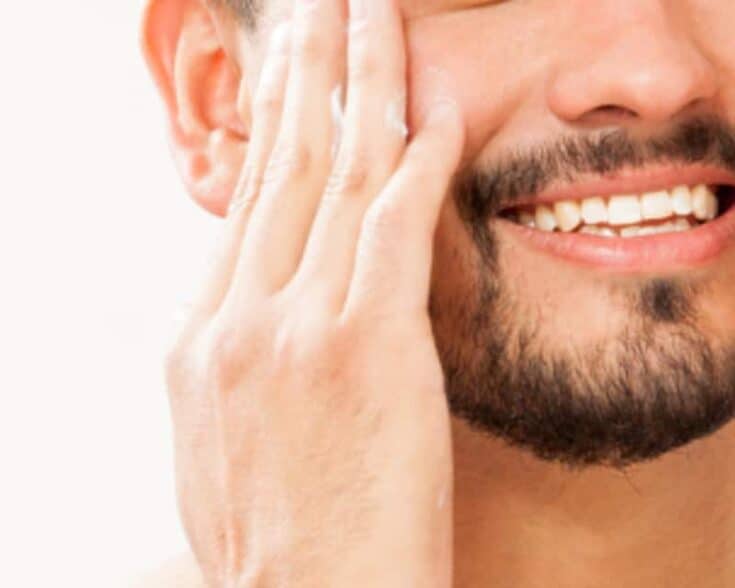 Get relief fast with these soothing, natural razor burn remedies, designed to take out the sting, reduce redness and heal the skin faster while adding much-needed moisture and nourishment. 
Materials
Tools
Instructions
Choose from one of the items above and follow the instructions below to quickly relieve razor burn.
Apply a thin layer of Aloe vera gel to the affected area to soothe and heal the irritated skin.
Massage a small amount of Coconut oil to the inflamed area immediately after shaving.
Soak in Epsom salts as a natural antiseptic to speed up the healing process and reduce discomfort.
Use a Cool compress to cool the burn and minimize the pain. This works particularly well right after shaving the neck area.