Cleaning car seats has never been easier! Ditch the expensive storebought cleaners and make your own to have on hand to clean and remove stains from cloth and leather car seats.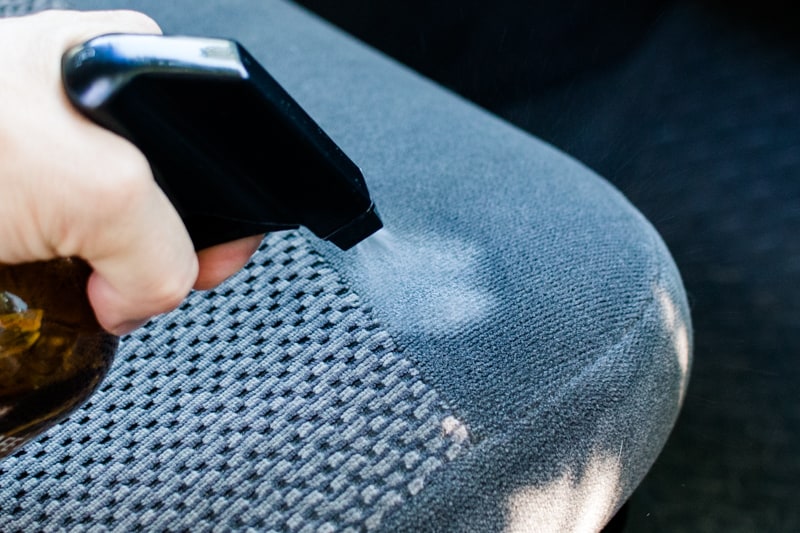 homemade car upholstery cleaner
If you're particular about your car, then you may freak out at the thought of cleaning car seats using a homemade product?
But there's no need to worry!
I have an effective, easy, and safe recipe here directly in this post for how to clean car seats effectively.
It uses two basic ingredients that I'll bet you have in your kitchen cabinet right now.
I'll also teach you how to get stains out of fabric car seats, plus special instructions for how to clean leather car seats with care and attention.
This post contains affiliate links, which means I make a small commission at no extra cost to you. Get my full disclosure HERE.
car seat cleaning
Particularly if you have small kids, you'll know that car seats just get downright dirty, despite how much you try to prevent it from happening.
Am I right?!!
Sticky fingers, sand, mud and water all take their toll on our car's upholstery.
And let's not forget our own spilled coffee as we drive out of the gas station (oops)
Now, it's important to tackle dirt and stains as soon as possible to make the cleaning that much easier and with the best results.
Don't leave stains thinking you'll get around to it another time. First, you'll forget, and then it'll be even more challenging to remove.
Act fast for the best results!
As an example of acting fast, I keep a bottle of this homemade car cleaner in the car with me at all times, just in case.
I find that cleaning seats in a car are always needed, whether it's after a weeklong vacation or simply a day out.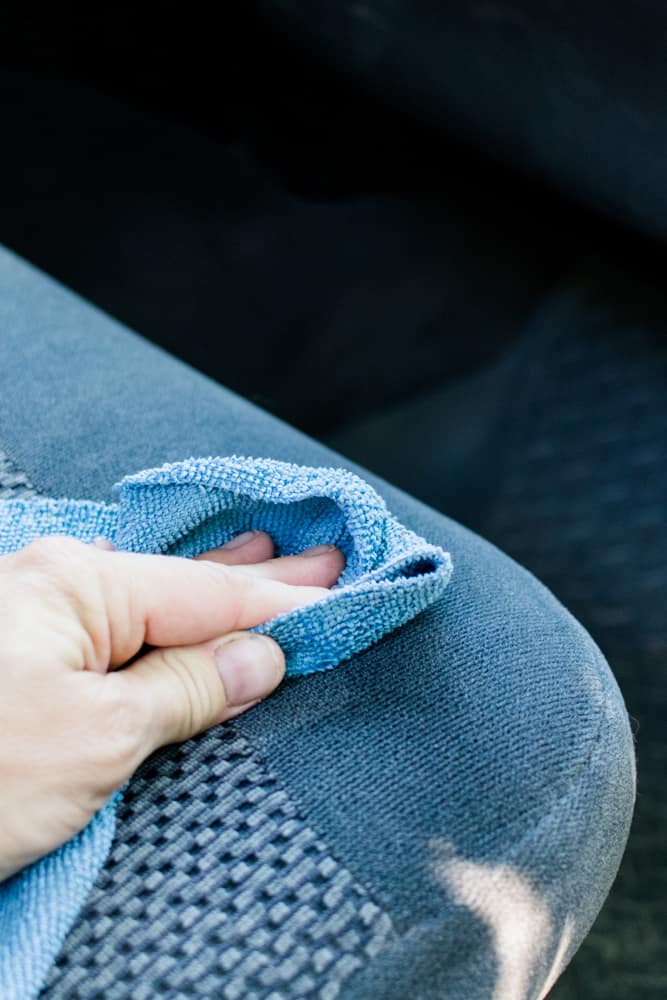 how to clean your car seats
The first thing to do is to give your car seats a really good vacuum before using any cleaning products on them.
Removing loose dirt and debris and clearing out toys and candy wrappings is paramount to cleaning your car seats well.
If you skip this step, you run the risk of making your seats even dirtier (dare I say) by rubbing in excess dirt into the upholstery.
So make sure you vacuum as well as you can. Don't forget your mats either!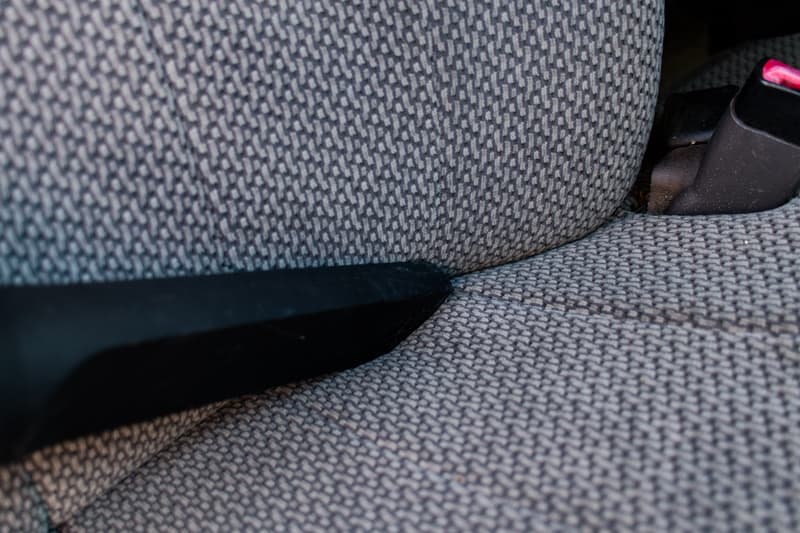 how to clean car seats at home
For dirt that's deeply embedded in your car seats, you'll need a slightly stronger solution and a microfiber cloth.
The reason for a microfiber cloth is because it traps and holds dust and dirt particles, lifting them away from the upholstery, giving a better clean overall.
how to clean car seats cloth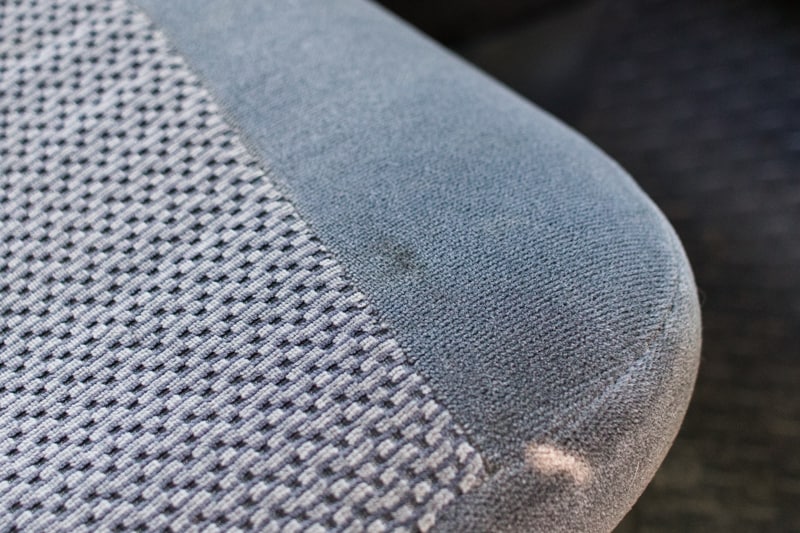 The Recipe
For cloth seats, mix a 1/4 cup of vinegar with 1 cup of water in a spray bottle. Shake well to combine.
Mist seats and wipe clean with a microfiber cloth.
Always test a small inconspicuous area before cleaning the whole seat.
(Try adding in 10 or so drops of lemon essential oil to cover up the vinegar scent if you find the vinegar too overpowering.)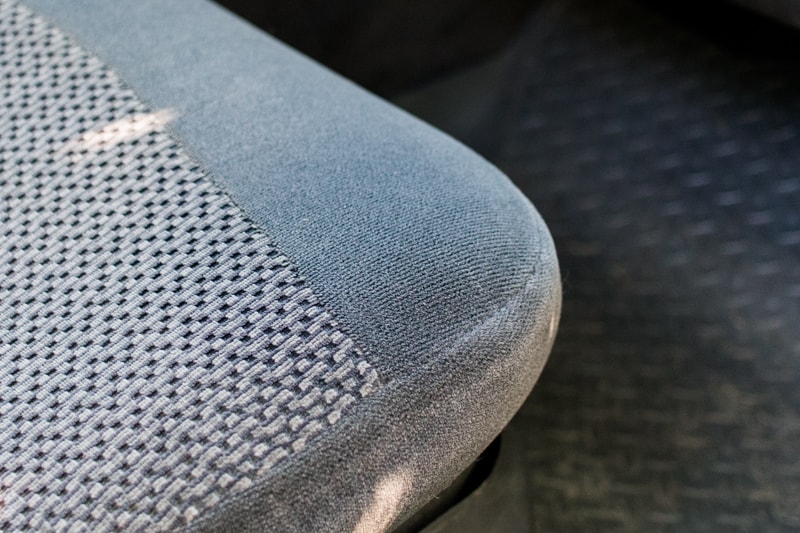 how to clean leather car seats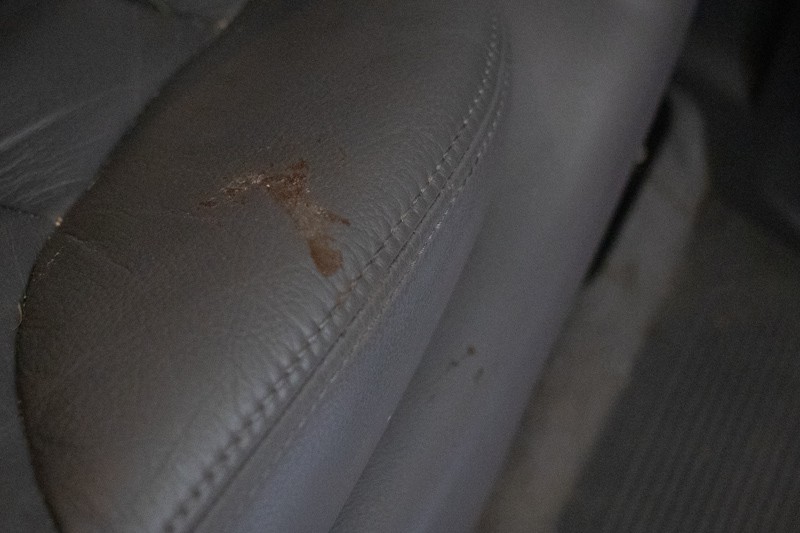 The Recipe
For leather, simply mix a squirt of soap with around a cup of water, and wipe leather seats clean using the microfiber cloth dipped into the soap mixture.
Leather needs a bit more care – vinegar can be too harsh for it. So using soap is best.
And a final tip – wipe again with just plain water to follow, and then dry as well as you can with a clean towel.
Learn more about caring for leather here.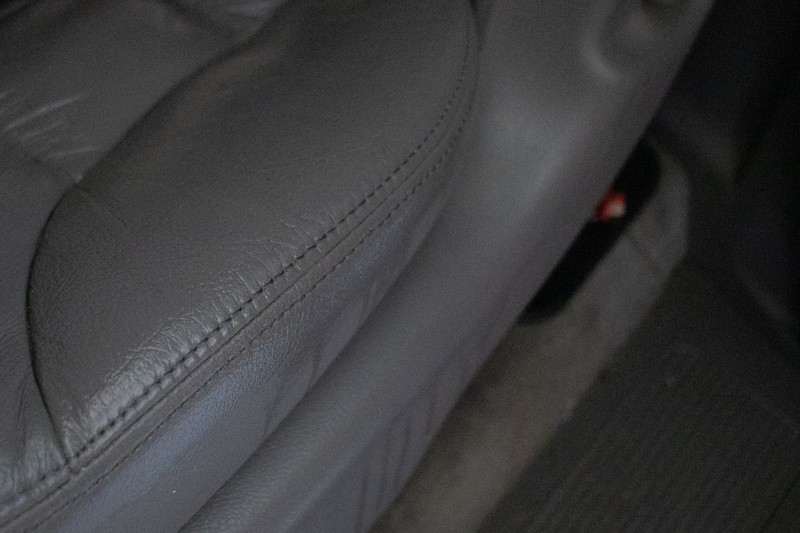 How to remove stubborn stains from car seats
Try using the same vinegar/water mixture and mist onto the stain if it's cloth, making sure you cover the stained area completely.
You can let it sit for a few minutes, then wipe it off.
You don't need to drench the stain – a light mist is enough.
Give it a gentle scrub with the microfiber cloth if the stain is not coming off easily, and then wipe clean.
Or follow this method for getting stains out of carpet.
How to get water stains out of car seats
For cloth seats, you can apply a teaspoon of white vinegar directly to the water stain and let it soak for up to 5 minutes.
Then with a microfiber cloth, gently blot the stain and wipe over it with a damp cloth rinsed in water. Wring the damp cloth out well to avoid additional water stains.
how to clean between car seats
There are always those tricky areas that are hard to reach in cars.
My best advice is to invest in a quality cleaning tool designed for this purpose.
I have a specific tool on my vacuum, which is for narrow spaces, so we use this to clean areas in between car seats.
You can also get special car cleaning dusters which are perfect to slot into those narrow spaces.
Shop this Post
While you likely have most of the supplies needed for car seat cleaning on hand, here are a few of the items I use.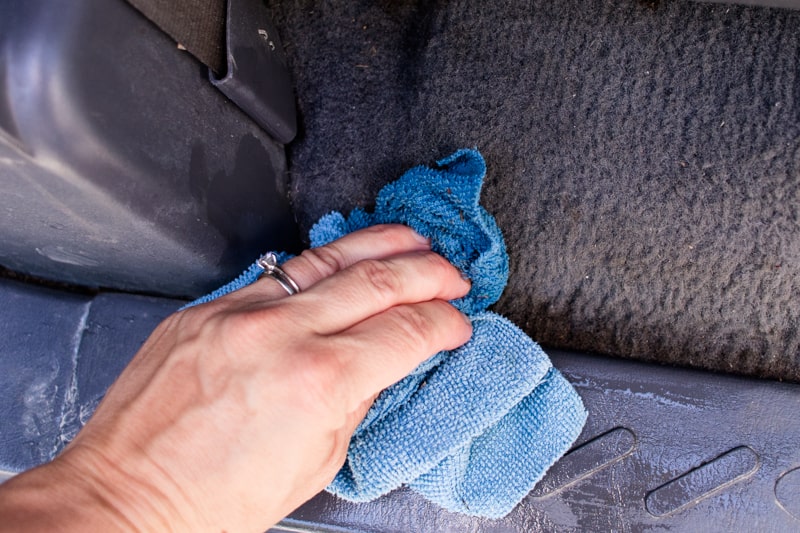 Why use homemade cleaners?
The use of certain car products can be very toxic, as they are often laden with chemicals.
I personally dislike the idea of using anything synthetic and toxic in and around my home as that infiltrates into the air that my family and I breathe.
This is why I love making my own natural products. They are so much better for you!
Another excellent reason for using homemade cleaners is they're better for the environment.
As an example, vinegar is fully biodegradable as it's a food-grade product.
You can also reuse a standard cleaning bottle to put the vinegar/water mixture in so as to reduce waste. Plus, using just vinegar and water is so much better for your budget too.
No longer do you need to invest in multiple cleaning products for the home or car. Vinegar really solves a lot of issues and saves a ton of money.
I hope you found this post insightful, and give it a go – try out a natural car cleaner yourself! Let me know how it worked by leaving a comment below.
What to read next:
How to Clean Car Seats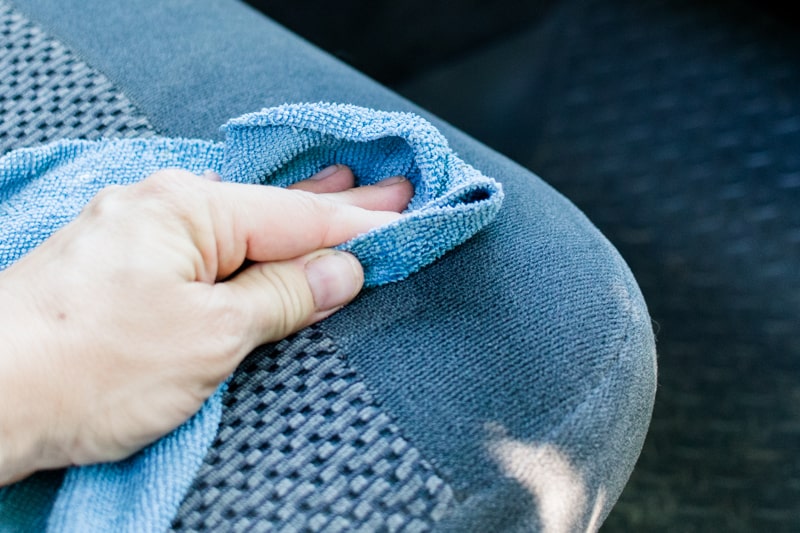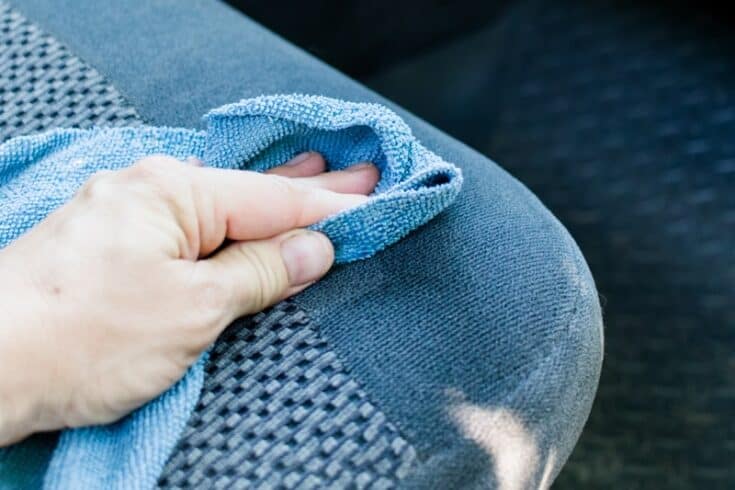 Cleaning car seats, especially stains, are very straightforward and require only common household ingredients.
Tools
Instructions
For Cloth Seats
Vacuum seats thoroughly.
Mix ¼ cup of vinegar with a cup of water in a spray bottle and lightly mist cloth seats. Wipe clean with a microfiber cloth.
For Leather Seats
Combine a teaspoon of dish soap with about one cup of water.
Dip a microfiber cloth in the soap mixture and gently wipe the seats clean. (test a small area out of sight first)
Wipe again with just plain water, and then wipe dry with a clean cloth.
Notes
To get stains out of car seats, simply follow the steps above, but let the mixture soak for about 5 minutes on the stain before gently scrubbing clean.