Accidents sure do happen, but ash on your carpet doesn't have to be the end of the world. Learn the exact method I use to clean ash thoroughly from my carpets so you can restore the charm to your cozy room!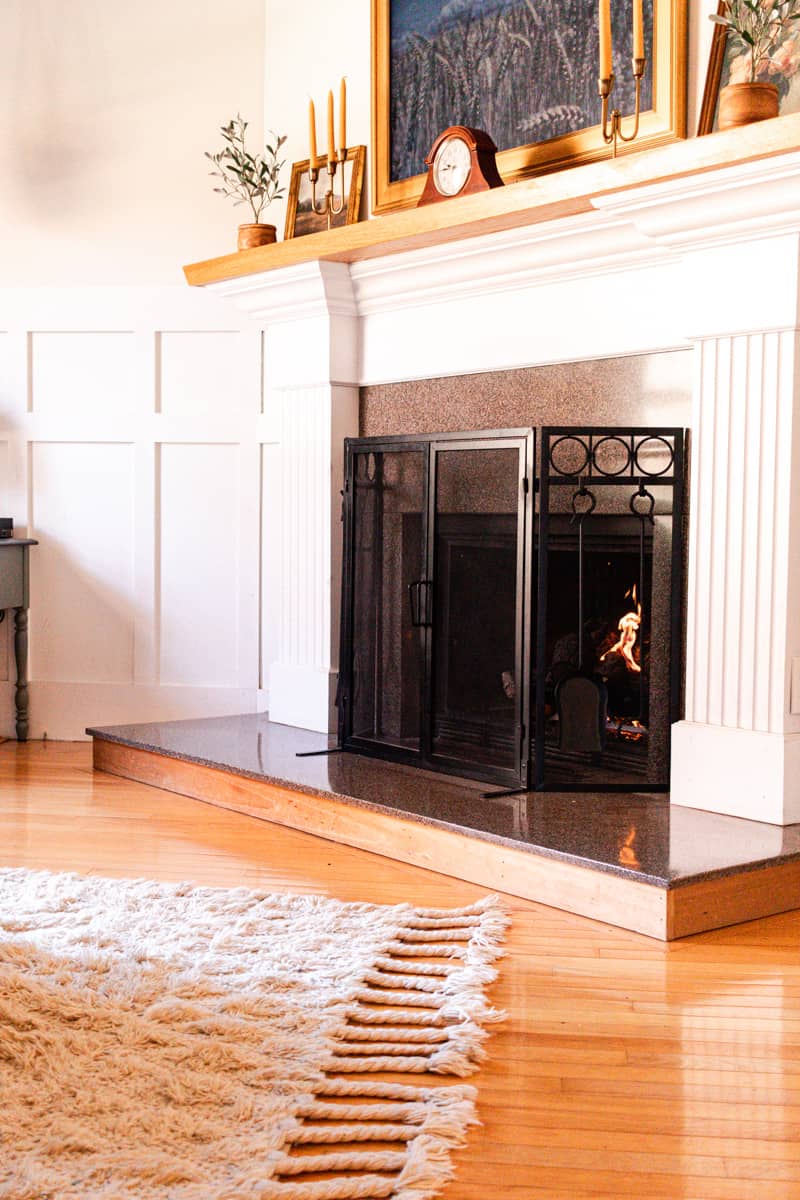 It's one of the many joys of winter. A roaring fire makes the room so nice and cozy while the family snuggles together on the couch, watching a movie. Absolute bliss!
Yet then comes the inevitable. Ash and soot end up on the carpet. It's to be expected when it comes to open fires in particular. 
Perhaps you spill a little while emptying the ash pan, as it happens too often for us, but whatever the case may be, we have the perfect solution here.
So let's get cleaning those ash stains out of our carpet so we can enjoy our clean floors and beautiful fire.
How to get ash out of carpet
The steps outlined below are in a particular order to ensure the best results when it comes to removing ash from carpets.
Please follow the steps and avoid taking shortcuts! Before you begin, check with a professional carpet cleaner to ensure this method is right for your home.
#1 Vacuum any loose ash
Grab your vacuum if you see loose ash on your carpet. Using the suction-only function (not the rotating bristle brush), vacuum up the ash as best you can.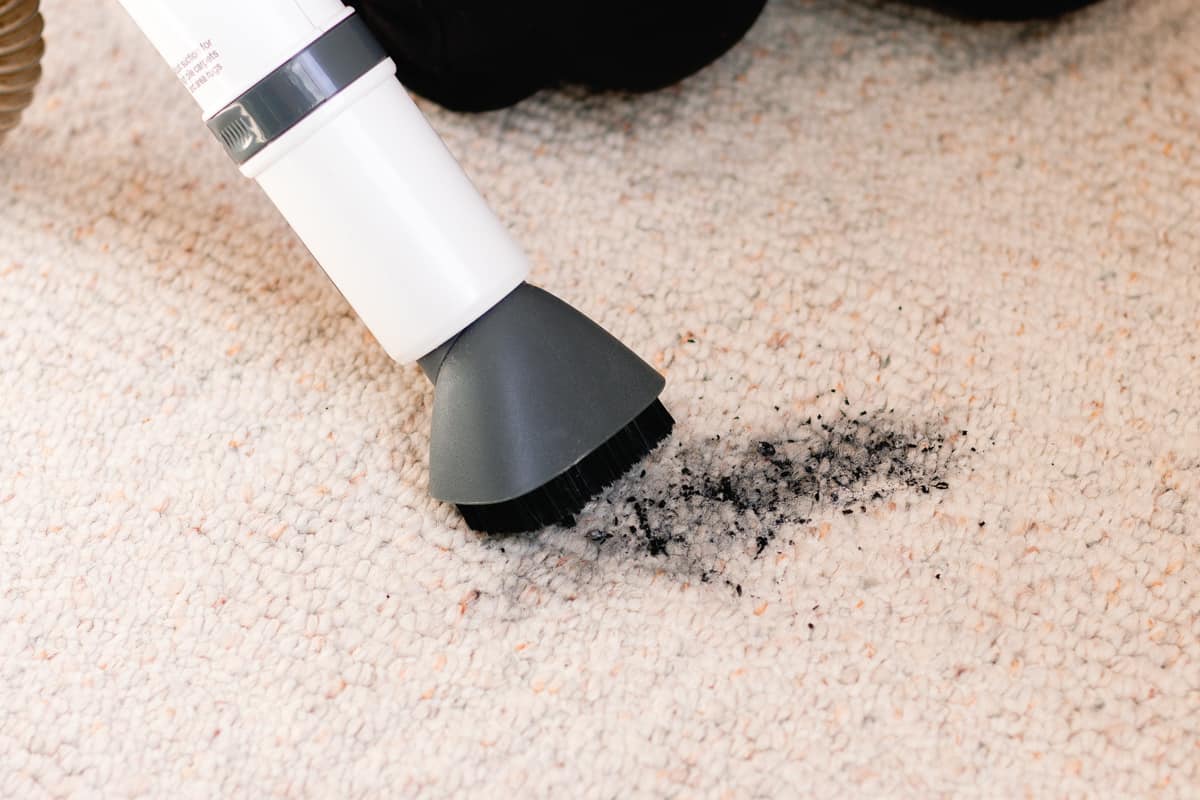 #2 Prep the stain
If you're dealing with an ash stain on the carpet, get a damp, warm sponge (damp with water only) and gently dab at the stain. It's OK if it gets wet, but don't let the water pool on the carpet.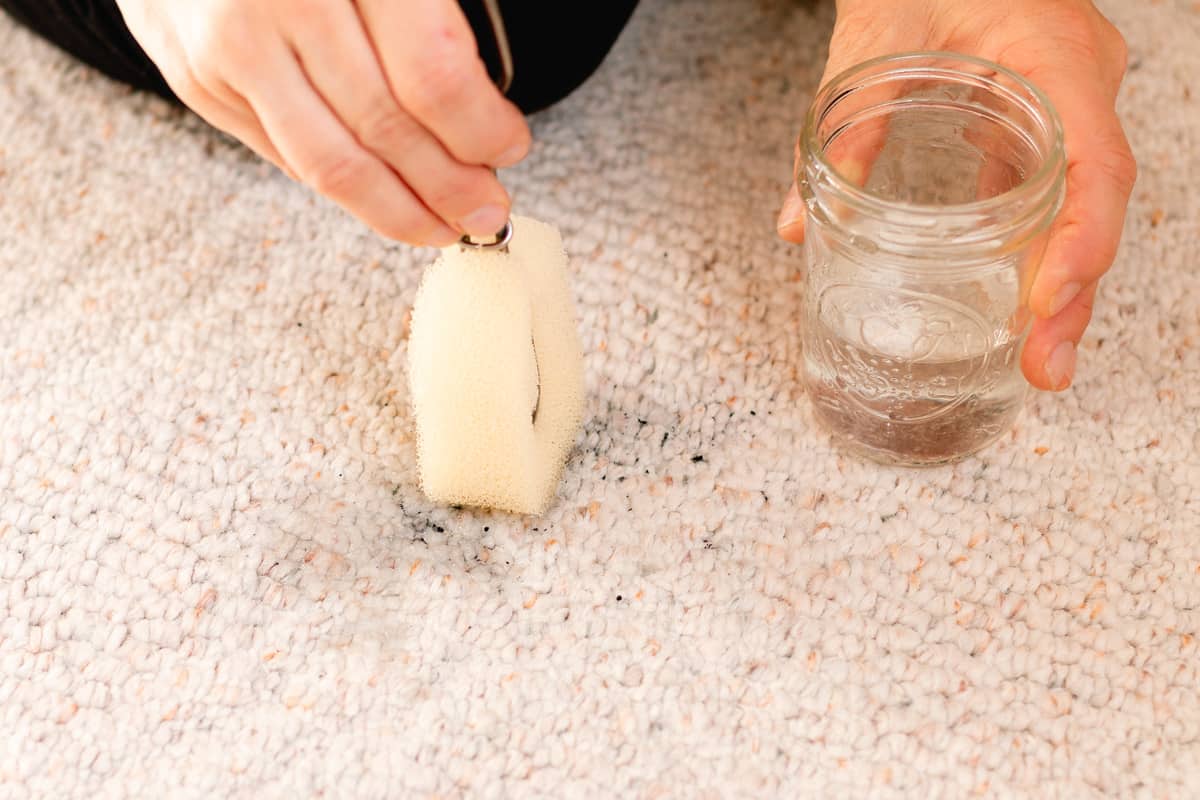 #3 Apply your cleaner
Sprinkle a generous amount of baking soda onto the damp stained area.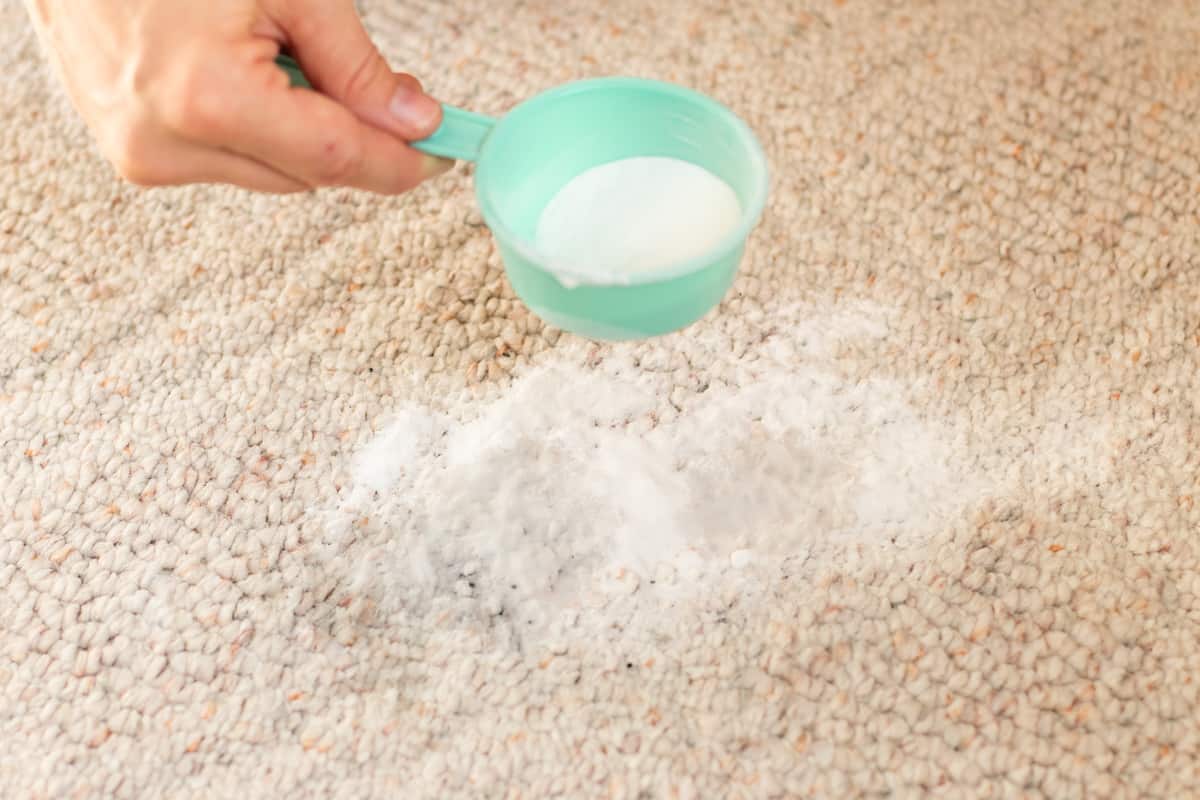 #4 Let it work its magic
Be patient! You now need to wait an hour to let the baking soda and water work together to remove the stain before vacuuming any remaining baking soda crystals, again using only the suction method.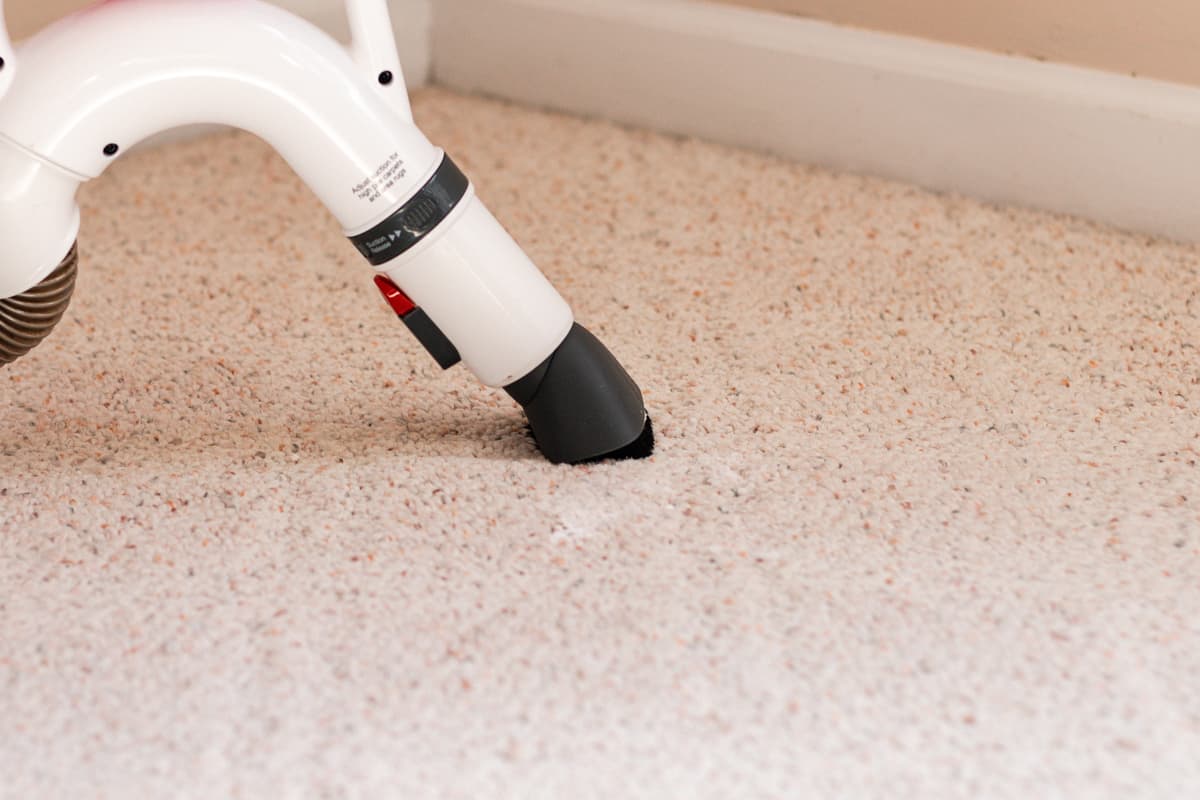 #5 Agitate the stain
Repeat step four with another dose of baking soda, but this time, agitate the stain with a spoon. Then, let the baking soda sit for another hour or two before vacuuming.
Note: Repeat this last step if any stain remains.
Top tip: If you don't have dark soot stains, you may not need to agitate the spot with the spoon. I have done it both ways for varying degrees of ash and soot stains with success either way.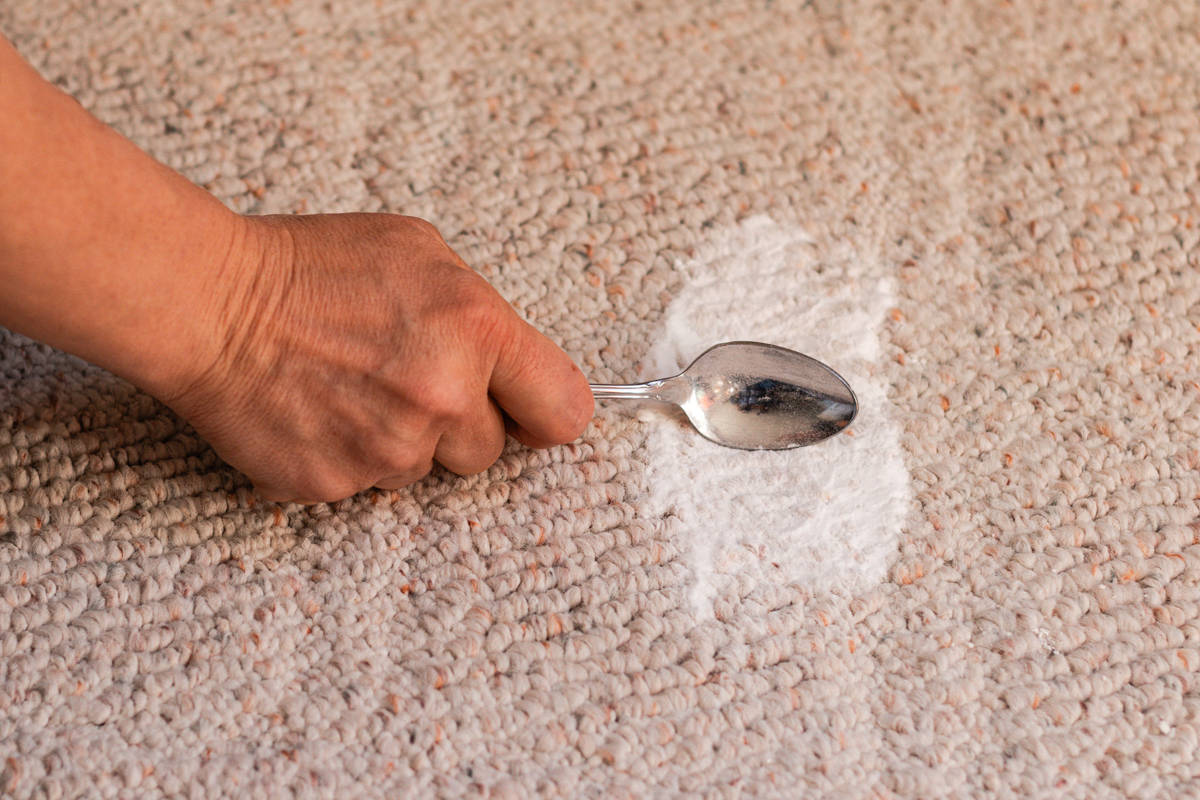 #6 Vacuum clean
Once the stain has disappeared, use your vacuum at its highest power to suction up any remaining baking soda granules from the carpet. 
It sometimes takes a few rounds of vacuuming to suction up all the baking soda – this is normal and nothing to worry about.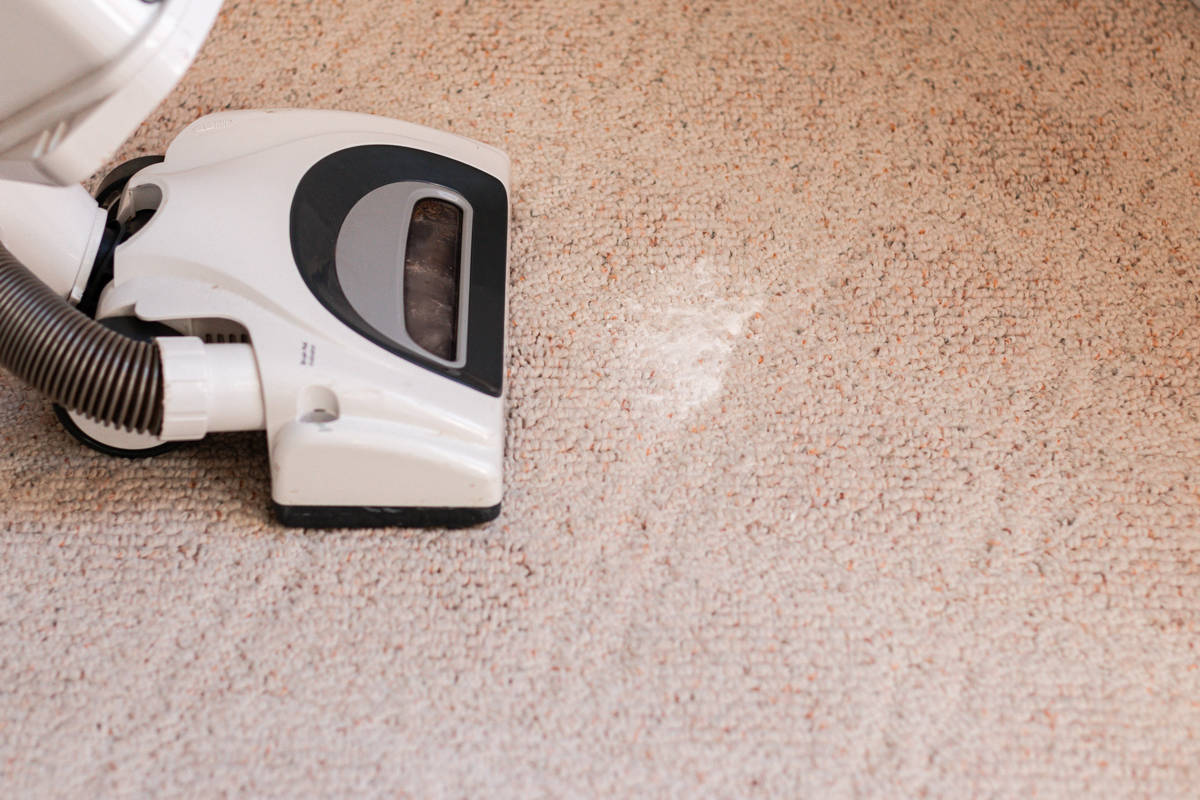 Note: To be safe and ensure it doesn't spread further, it's important not to scrub at the stain on the first round of baking soda. I only ever scrub or agitate the stain once I've applied the second baking soda round. 
Also, you may not even need to scrub the stain with a spoon in regular carpets.
Often, the baking soda does the job on its own. It's powerful stuff and works great on most textile surfaces. 
Should you clean your carpet after getting the stains out?
It's always a good idea to clean your carpet after removing any stains. You can use this carpet cleaning method here, or if you have braided rugs, check out my post on cleaning braided rugs.
I'll even shine the glass on our wood stove!
Extra Tips
You'll find some stains are more challenging than others to get out of a carpet. 
It depends on the carpet's texture, the stain's age, how long it's been there for, and the amount of baking soda applied to the stain. 
I find that with regular textured carpet, ash stains come out fairly quickly and are relatively stress-free, even if they've been there long. 
Saying that, the the amount of agitation needed varies, too. Some stains take a bit more elbow grease to remove!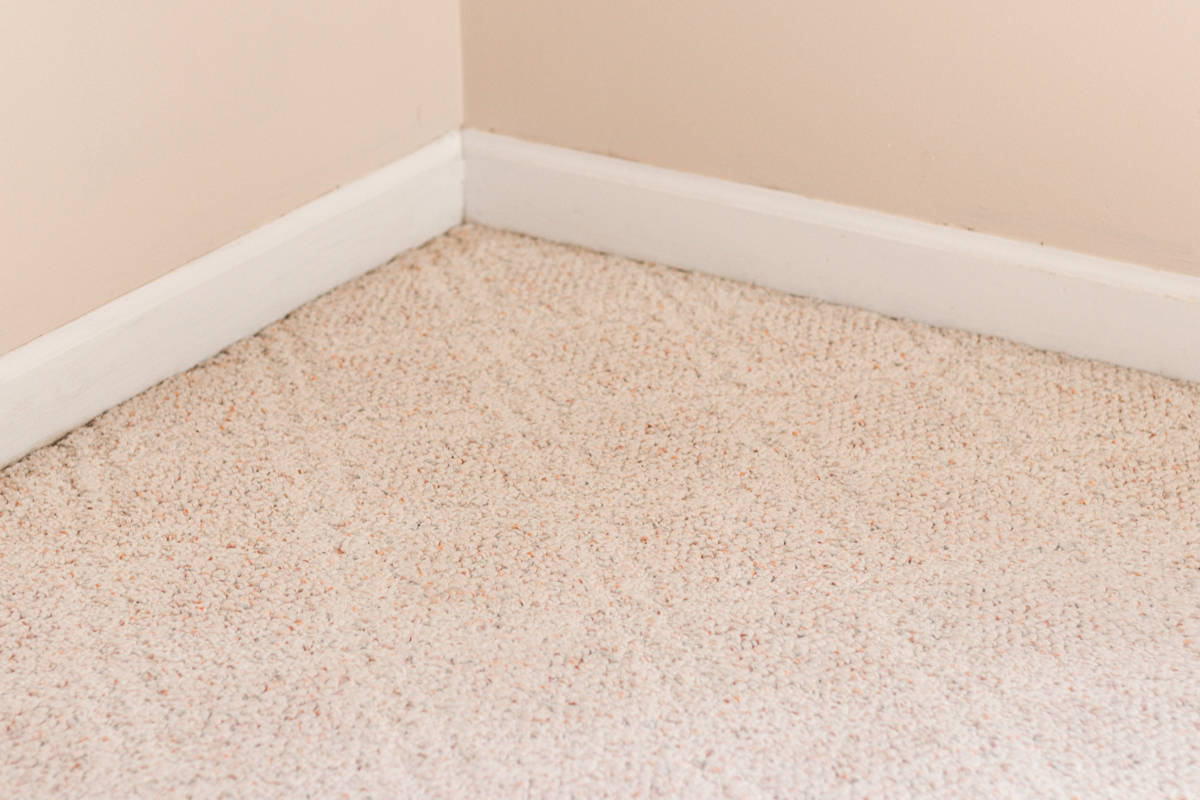 Should I do a patch test?
A patch test on a nonvisible area is always advised. 
I advise patch testing on all fabrics before doing whatever you're going to do with them, whether it's getting stains out, cleaning them, scrubbing them, etc.
On most light-colored textiles, baking soda works fine and is safe, but it's always best practice to patch test first to ensure color fastness. 
What precautions should I take when using baking soda to remove ash stains?
First off, this baking soda method has only ever been used on regular carpets. I would never use it on delicate fabrics like silk or wool.
And remember, before tackling the stain, always do a patch test on a nonvisible carpet area. 
I'd also recommend checking with a professional carpet cleaner to get advice on the stain, whether it's a large one or deeply embedded, just to be sure you've covered all bases.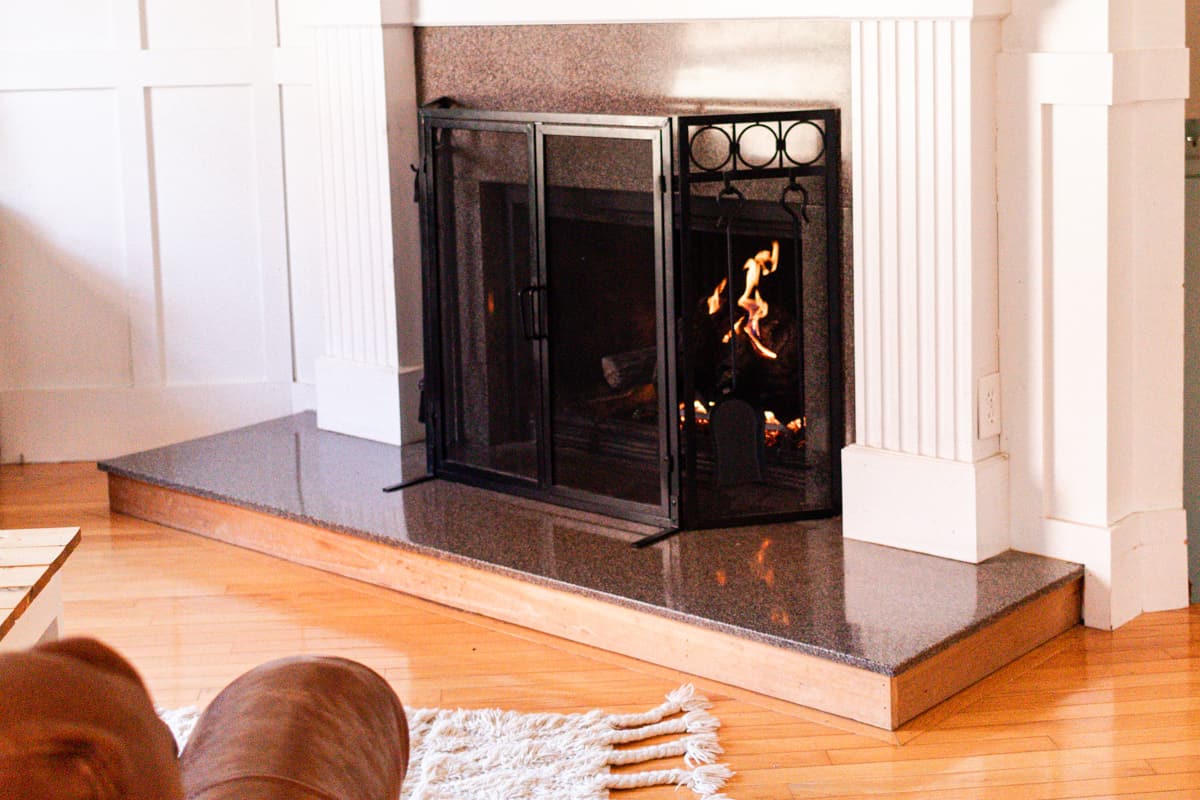 Is baking soda safe to use on carpets?
To me, yes, it's safe. This source agrees with me, too. I've also used a similar method to get odor out of the carpet.
We have two fireplaces in our home and lighter carpets nearby, and I've tackled countless ash stains over the years – always using baking soda. 
It's worthwhile saying that baking soda isn't suitable for dark carpets, as its granular texture is what offers that whitening effect that removes ash stains. Therefore, only use it on light, regular carpets. 
Additionally, some sources state that baking soda can sift beneath the carpet. While that may be true, I have not found anywhere in which the baking soda will cause any harm either way.
Will this work for getting soot out of the carpet?
You can, by all means, use this same method to get any type of ash or soot stains out of the carpet and rugs.
Summary
Isn't it comforting to know that you don't have to change the carpets in your home to enjoy an open fire?
Baking soda comes to the rescue yet again. It's one of the top natural cleaning products in my home, for sure!
If you try out the method in this post to remove ash stains from your carpets, let me know how it worked for you below!
For more DIY cleaning reads, check out one of these favorites next!