Discover the secret to incredibly smooth lips with our DIY lip mask recipes. There are two recipes to choose from here. Perfect for cold weather and the arrival of fall!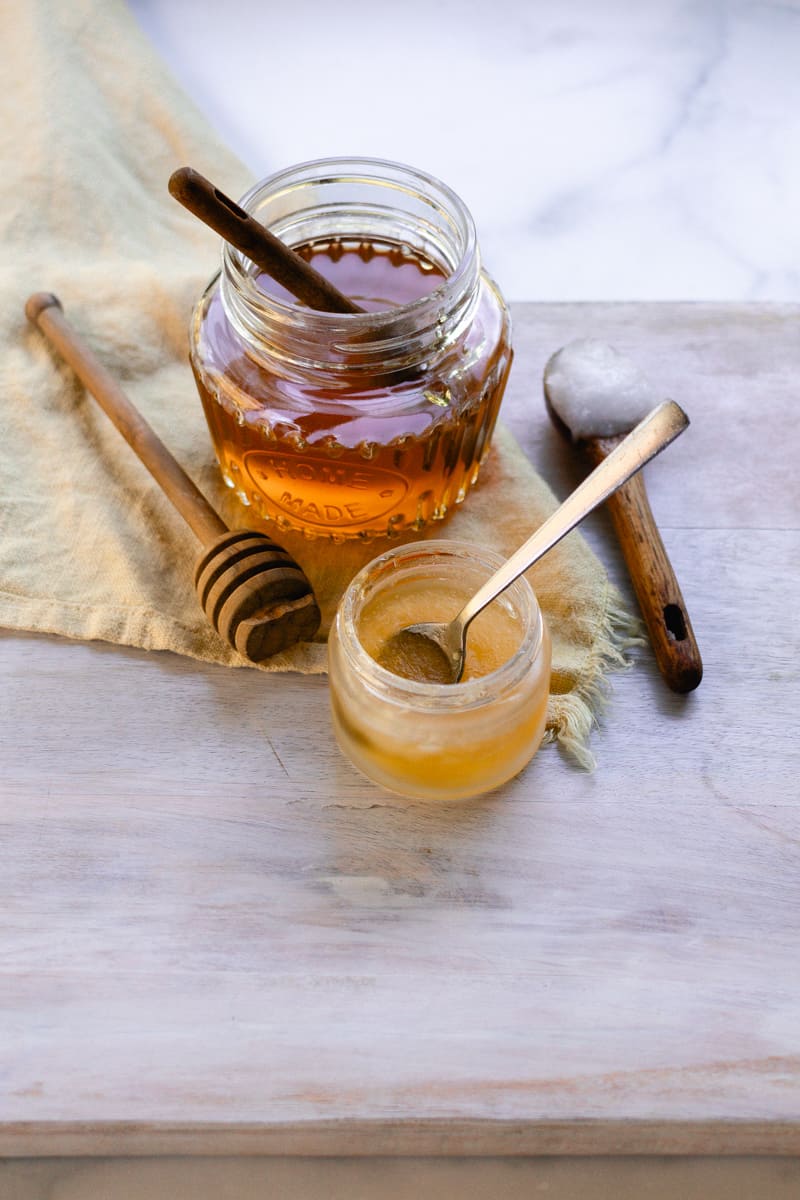 It's that time of year when our lips could use some special attention. The cooler weather rolls in fast, and out come the lip balms and lip salves in droves.
But what if our lips need some extra special attention?
This is where a lip mask steps into the limelight. You've probably not tried one before, but they really work great to support lips, helping them stay healthy and feel good.
In this post, I'll share two recipes for lip masks. They both are hydrating to the lips, however, one, the yogurt lip mask, places a small emphasis on exfoliating the lips gently.
Which is a great option if you don't want to go all out on a lip scrub. The choice is yours!
You can choose which one you'd prefer to make and use, or make both and try them out one after the other.
Read on to discover the recipes.
How to make a lip mask
Option one: Hydrating lip mask
You will need:
Honey (1 tablespoon)
Coconut oil (1/2 tablespoon)
Instructions:
Add honey and coconut oil to a bowl.
Mix well together so the honey and coconut blend to a creamy consistency.
Paint lightly onto lips.
Leave on for at least 10 minutes, then wash off. Apply lip balm or salve to finish off with.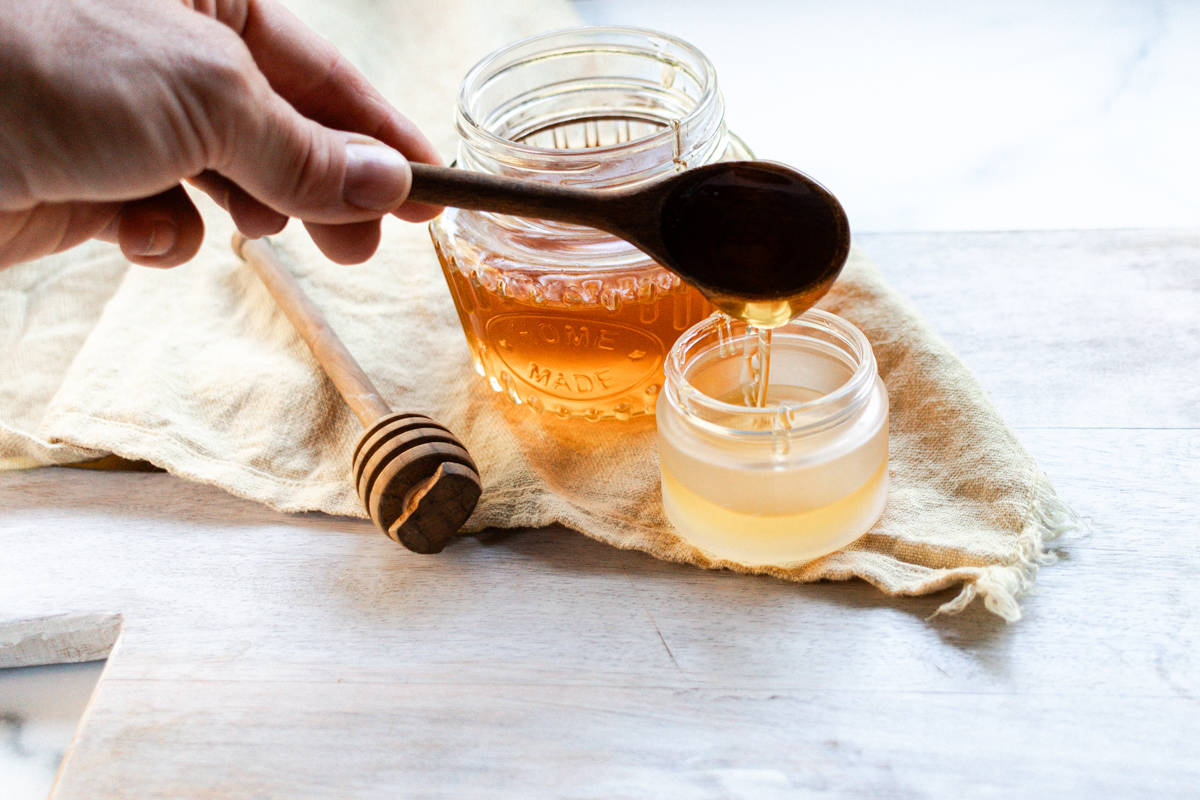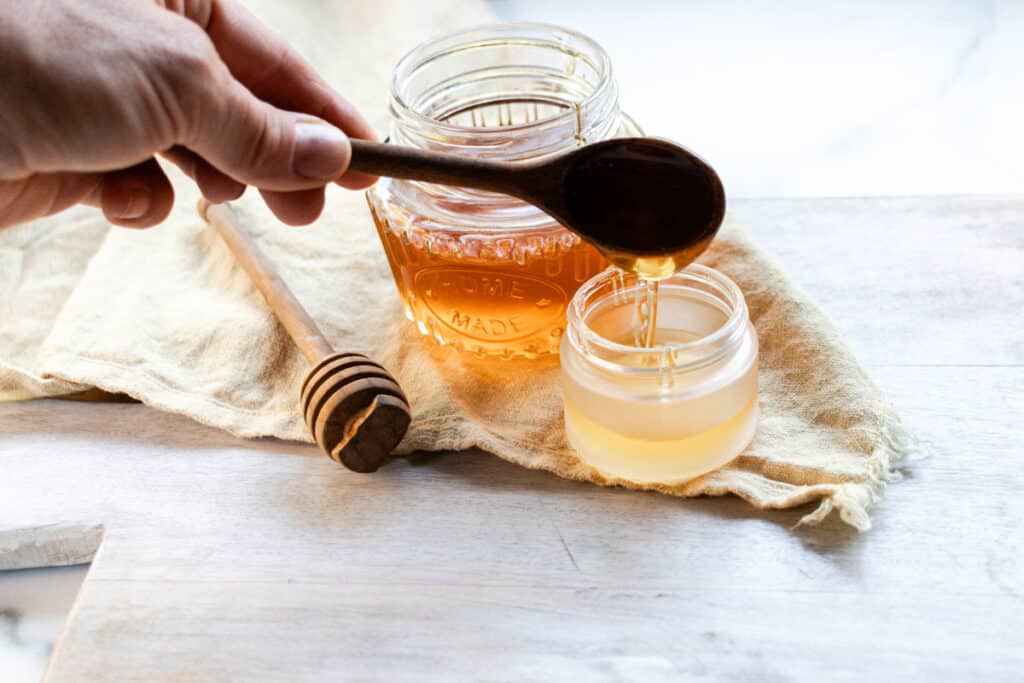 Option two: Exfoliating lip mask
You will need:
Plain, organic Greek yogurt, one tablespoon
Honey 1 tablespoon
Instructions:
Combine the honey and yogurt together in a small bowl or container.
Apply to the lips immediately (the coolness of the yogurt is so refreshing!)
Leave on for 10 minutes and then wash off before applying a lip balm or lip oil.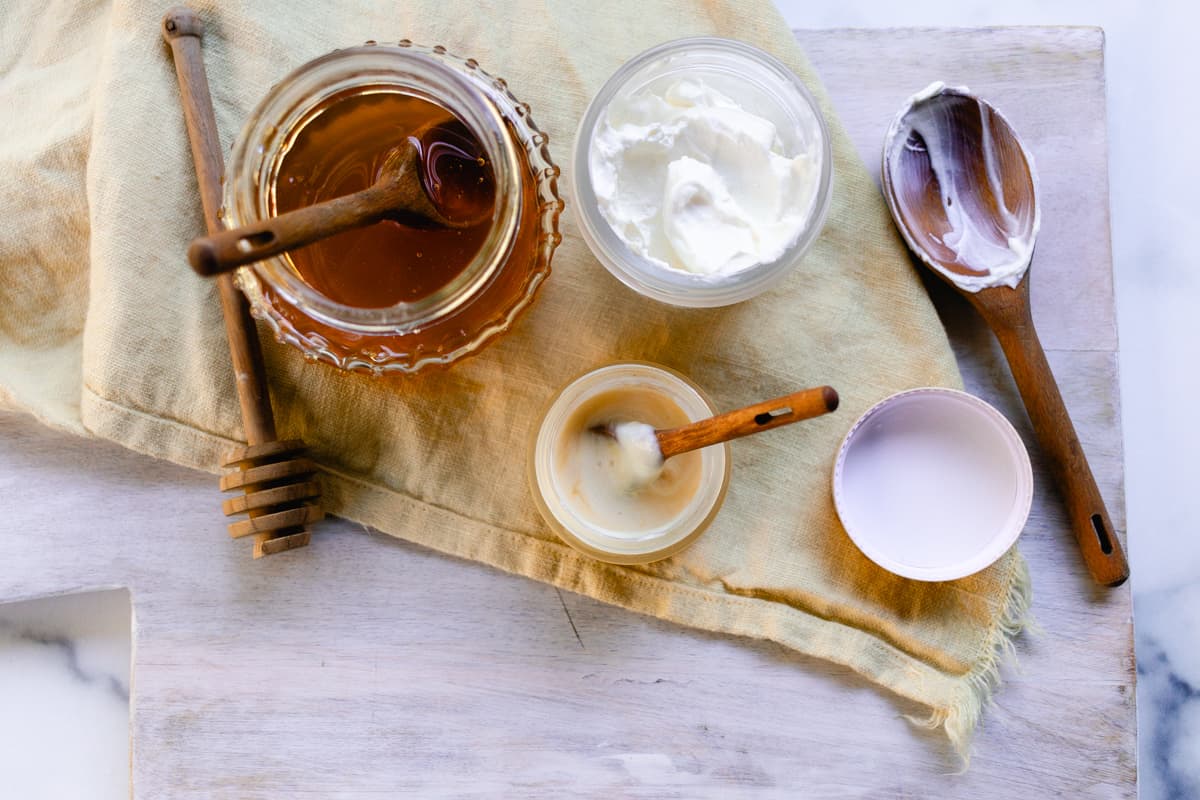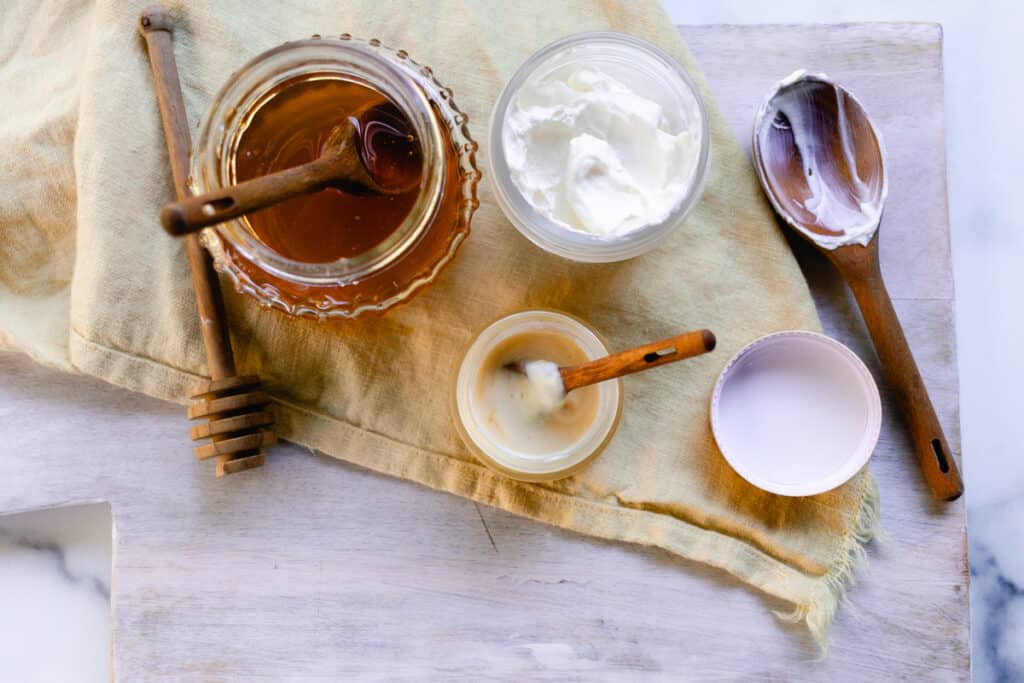 How to use a homemade lip mask
There really is no right or wrong way to use a lip mask, especially when it's homemade and the ingredients are natural (aka edible!!)
I simply dip my finger into the product and lightly paint onto the top and bottom lip. Leave it on for about 10 minutes before rinsing off.
How often should I use a lip mask?
For best results, use a lip mask twice weekly.
If you're more after a lip refresh, you could use a lip mask once a week or even once a fortnight.
It really is up to you!
I'd only avoid using the exfoliating lip mask too often, if it were me.
It's because too much exfoliating on the lip area can cause lips to become red and sore – which is the last thing you'd want.
If you can, only exfoliate when you need to, like when you have dry skin on the lips. And keep the exfoliating down to once a week max. That is more than enough in most cases.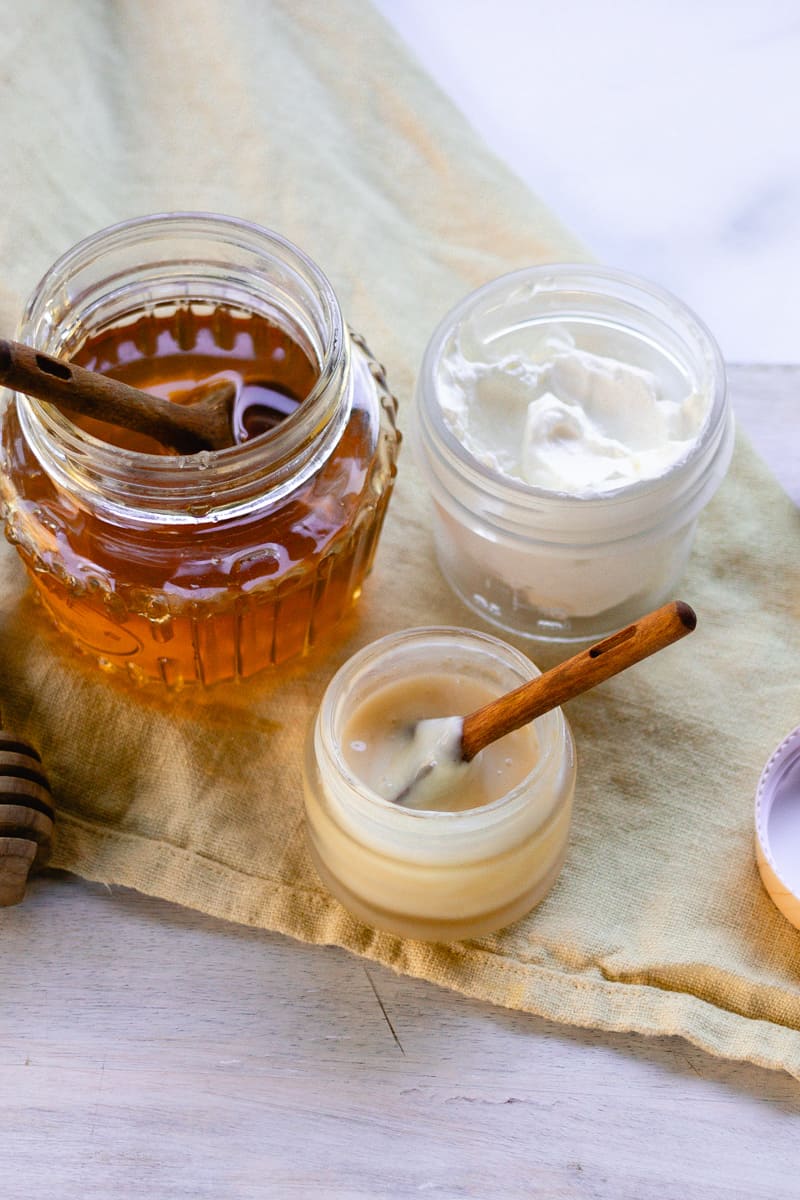 Why is yogurt used?
I know using yogurt on your lips might seem strange, but there's good evidence for using it on dry skin in particular.
The facts are that yogurt is a superfood, with excellent benefits for the skin. While some may question using kitchen food on the skin, this is one instance that I find it to be beneficial.
I actually came across an article in Byrdie where they made a lip mask with yogurt and baking soda that they claim can both exfoliate and moisturize!
As for exfoliation – yogurt is mildly abrasive yet far more gentle on the lips than any other ingredient I know of.
A little more on the ingredients
Honey: A wonderfully nourishing ingredient that also contains anti-microbial and anti-bacterial properties. Honey doesn't feel so sticky when mixed with coconut oil, yet you still get all the benefits of this wonderful elixir when you apply it to your lips.
Coconut oil: Deeply moisturizing and caring for delicate skin, coconut oil is an extremely versatile, budget-friendly ingredient to use in lip masks and DIYs in general.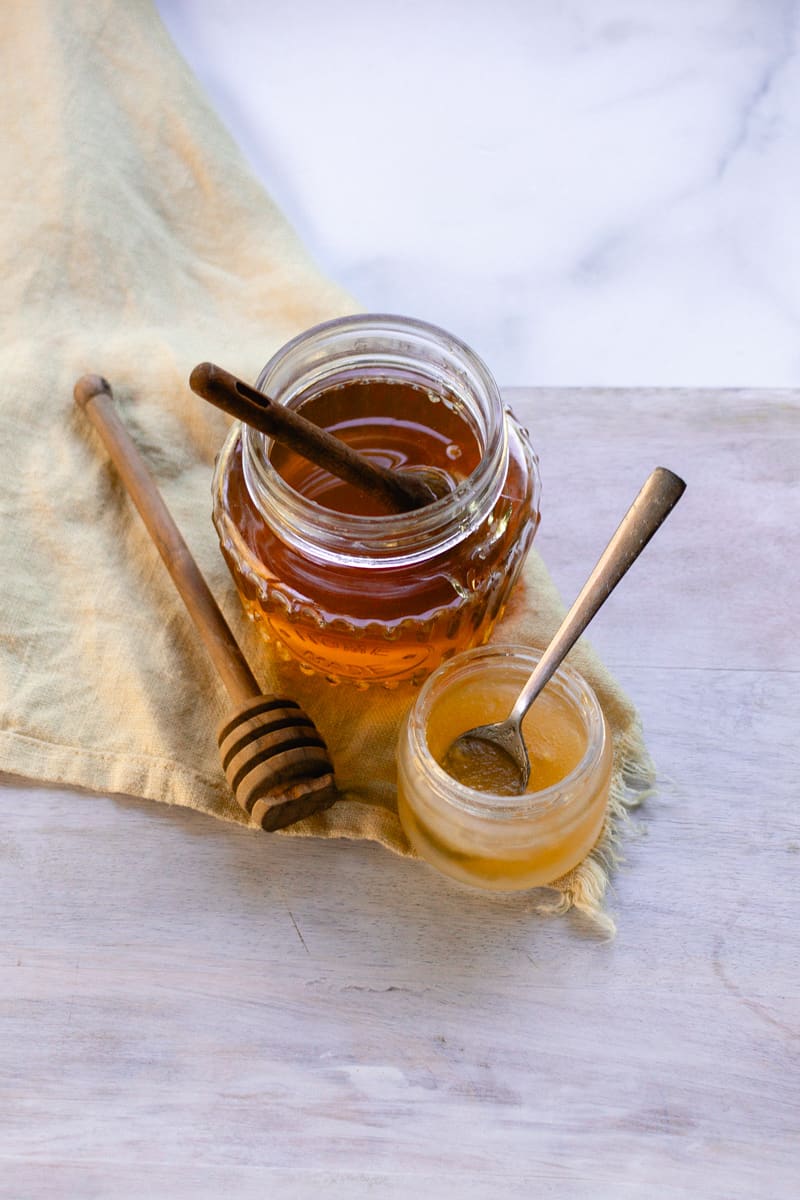 Tips
Always perform a patch test first on the back of your hand to ensure the masks suit your lips. I always recommend patch testing with any new products.
It doesn't matter if you get a little of the lip mask in your mouth. Both recipes are edible, but they work best if they stay on your lips for a full ten minutes!
FAQs
What is a lip mask?
Think of a lip mask as the ultimate lip hydrator. Lip masks are designed to be worn on the lips for a set period of time before rinsing off.
How do you make an overnight lip mask?
The great news is you could use the hydrating lip mask as an overnight mask!
Simply apply a thinner layer to your lips and head off to sleep. The mask will be absorbed in the morning, and your lips will feel and look amazing.
Of course, this works best if you are a sound sleeper and don't roll around a lot.
Is a lip mask the same as a lip scrub?
Lip masks and scrubs share some similarities, however, a lip mask focuses on hydrating the lips while a lip scrub's main purpose is to exfoliate dead skin cells.
Both are so easy to make, take no time at all, and work wonders on dry lips.
How do you store this homemade lip mask?
The honey coconut oil lip mask can be stored in an airtight container for a short time.
The yogurt lip mask must be stored in the refrigerator for up to 5 days, or according to the date stamped on the yogurt package.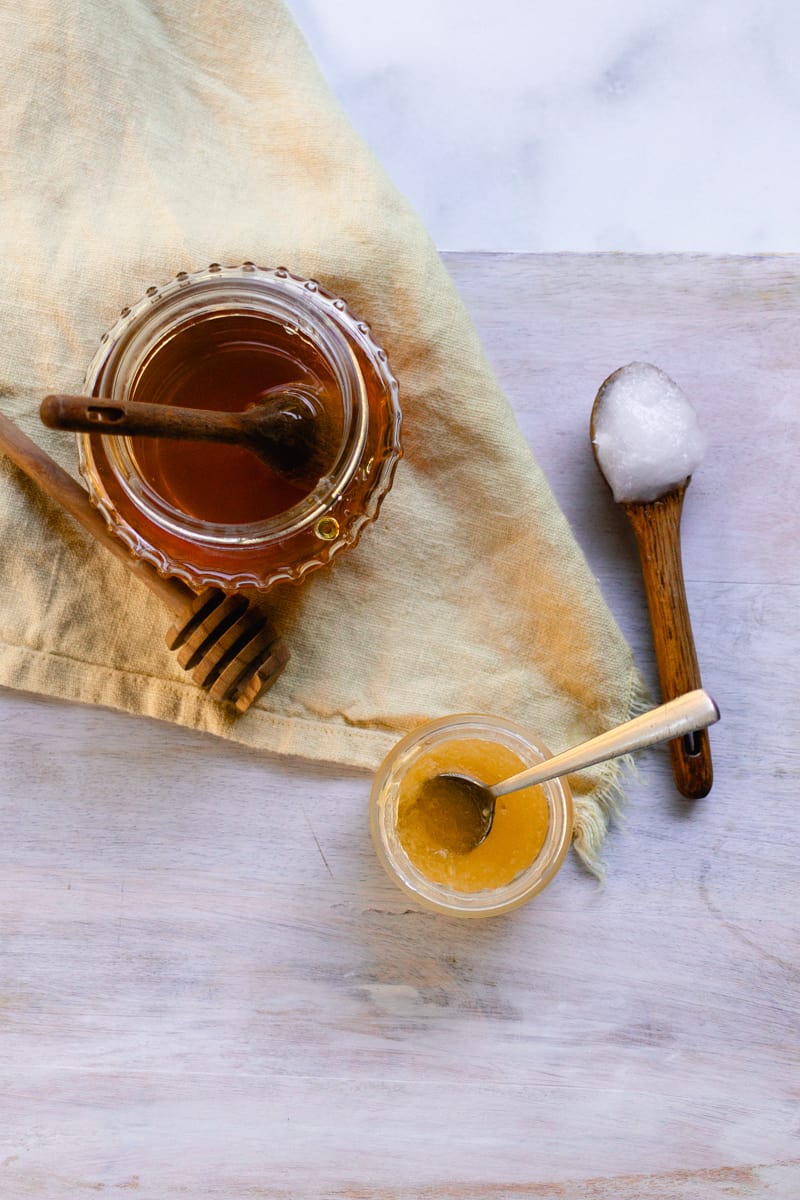 Final words
There you have it! Not one but two glorious lip mask recipes to try out. I'd love to hear how they worked for you and which one you tried first.
Remember not to over-exfoliate your lips. Go gently is my motto. Gentle care for delicate skin works best every time.
If you'd like to read more of my skincare posts, may I suggest one of these next?
2 DIY Lip Masks For Hydrating or Exfoliating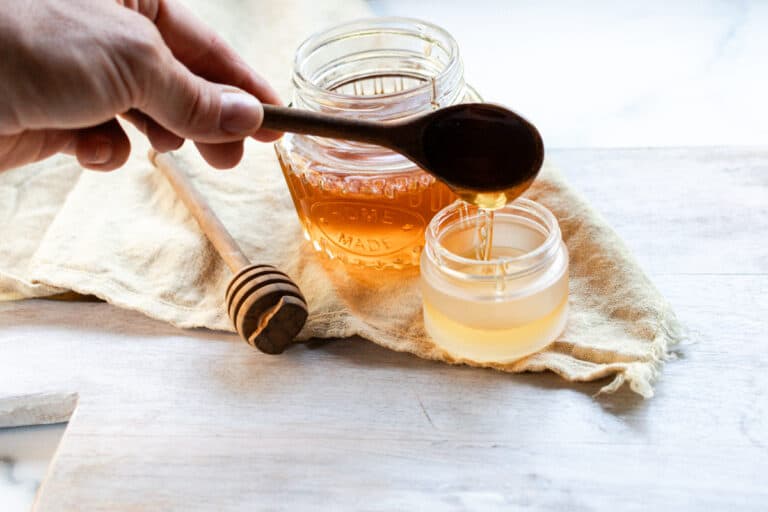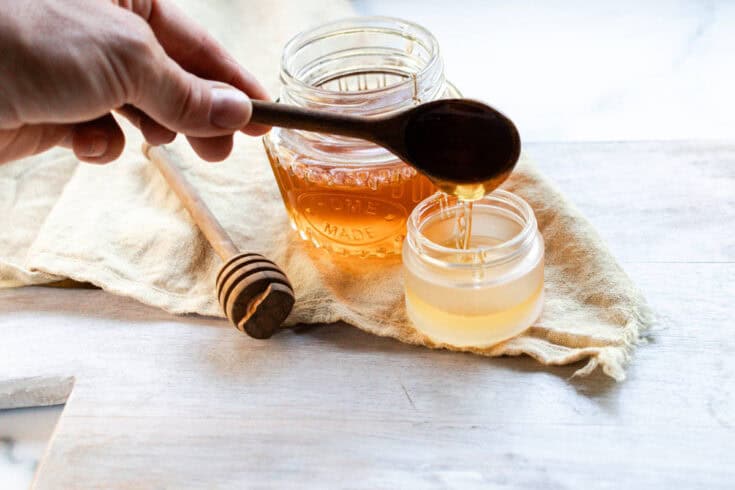 Discover the ultimate lip care solutions in our DIY Lip Mask article. Revitalize your lips with our easy exfoliating and hydrating recipes.
Additional Time
10 minutes
Materials
Hydrating Lip Mask
1 tablespoon of honey
1/2 tablespoon of coconut oil
Gently Exfoliating Lip Mask
1 tablespoon of plain, organic greek yogurt
1 tablespoon of honey
Tools
A small bowl for storage
Spoon for mixing
Instructions
Choose from one of the recipes above.
Combine the ingredients together well in a small bowl.
Use your fingertips to apply generously to clean, dry lips.
Leave it on for 10 minutes before washing off with cool water.
Follow with a lip balm or lip oil.
Notes
Always apply a patch test to the back of your hand to check for any skin reactions.
You can store the hydrating lip mask in an airtight container.
The yogurt lip mask can be stored in the refrigerator for up to 5 days, or according to the date stamped on the package.
Use twice weekly or as needed.