Ants can be quite annoying and easily get into your house! Try 5 tried and true tips to get rid of ants naturally.
In addition, I share essential oils for ants, plus other natural solutions that can help keep those pesky little insects out of your home.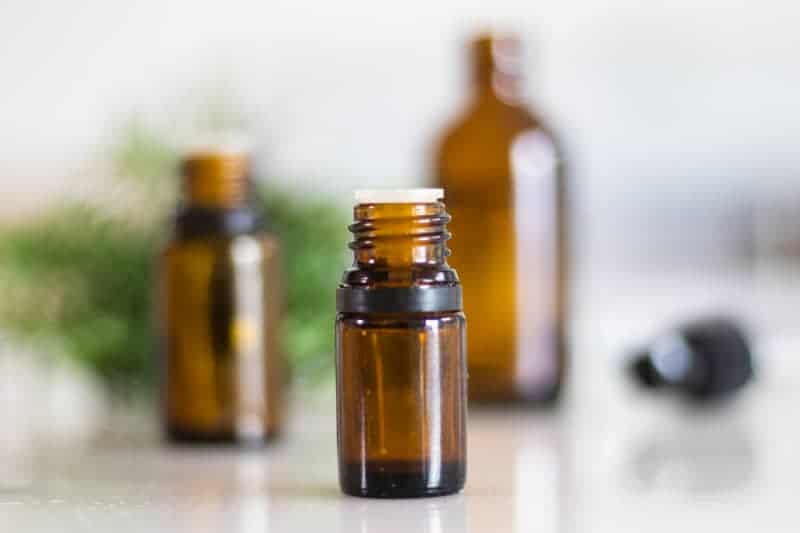 Several essential oils such as peppermint and tea tree can be used to make an all-natural ant repellent spray.
In addition, ingredients like castile soap, baking soda, and vinegar can also be used to repel ants from your home.
Every year we will inevitably have an ant colony move into our kitchen. Now there was a time I would pick up ant repellent from the local general store.
Yes, it did get rid of the problem, but now, with kids crawling around, I wanted something I could spray in my home without worrying about any toxic ingredients.
As soon as I had mobile toddlers and babies on the loose, I knew I would want a different solution.
Thankfully, using essential oils to repel ants naturally is quite simple, and you only need a few ingredients to do so.
PIN IT FOR LATER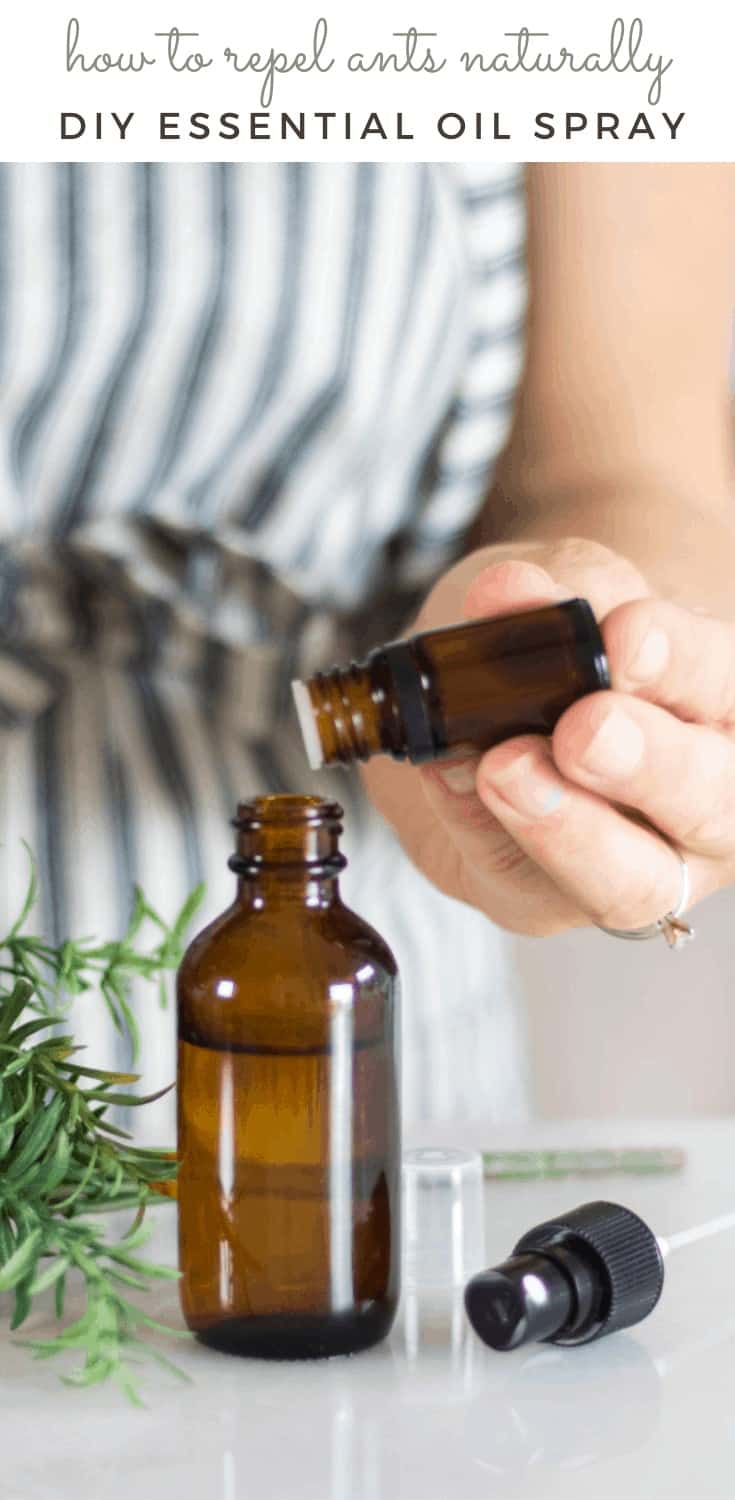 This post contains affiliate links, which means I make a small commission at no extra cost to you. Get my full disclosure HERE.
HOW TO GET RID OF ANTS
Ants rely on their noses to get them to their food source and nest, so putting anything with a strong aroma in the way can deter them.
Often, essential oils, vinegar, citrus peels, or soap can do the job just as well as conventional products.
It is also important to get rid of the food source. If you see a line of ants heading straight for the pantry or under a cabinet, be sure to check for crumbs or a runaway chip.
Simply removing the food source could be the only thing needed to get the ants back out of the house.
Of course, having an ant spray on hand will expedite the situation.
Homemade Ant Spray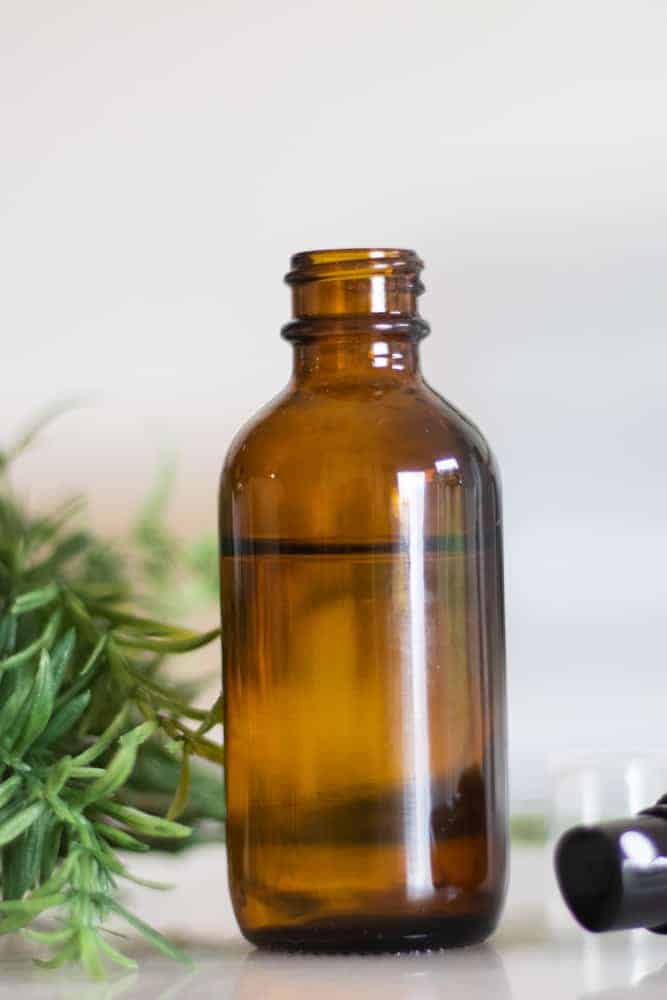 INGREDIENTS
INSTRUCTIONS
Add the essential oils to the spray bottle.
Fill the rest of the bottle with water.
Shake well and spray around door frames, baseboards, windows, or wherever you see the ants in your home.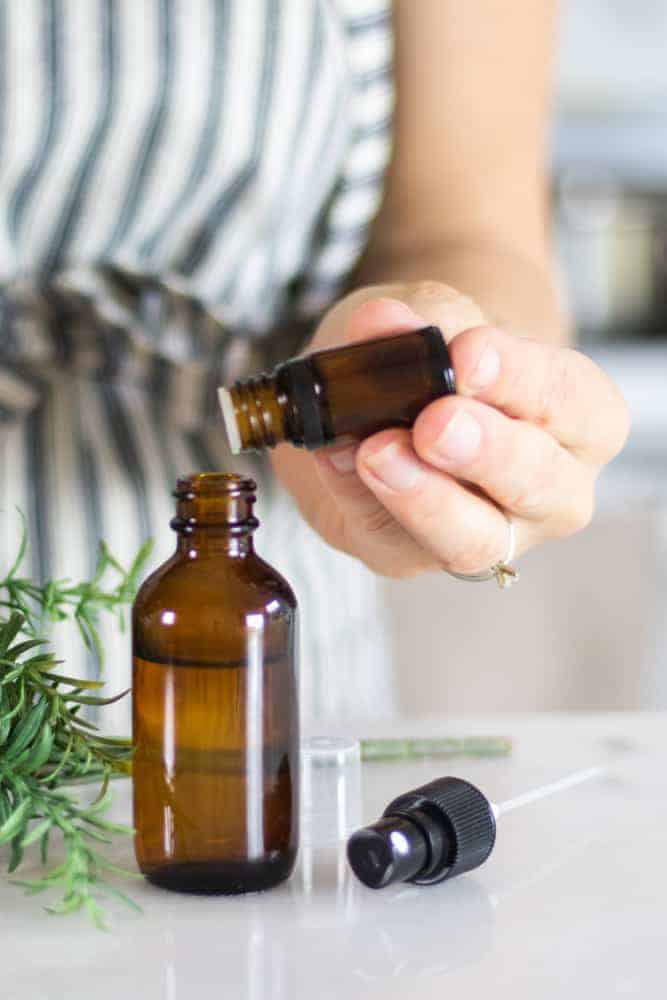 How to get rid of ants overnight
Use any one of these 5 methods to rid your home of ants once and for all.
Before beginning, thoroughly clean your home, picking up any food or snacks that may have spilled and are attracting the ants.
1. ESSENTIAL OILS
Essential oils can be used to get rid of ants, ticks, mosquitos, moths, spiders, and even mice. With the strong aroma essential oils give off, it is no wonder that they work so well at repelling insects.
I use essential oils during the summer months to make natural bug repellent spray and bug repellent lotion bars to keep the bugs off my family while we are outside.
I also make homemade solutions to use around the windows, doorframes, and the basement to keep insects out of the house.
As soon as I see the first ant in the house, I go straight for the peppermint essential oil. It works fast and effectively at repelling them!
THE BEST ESSENTIAL OILS TO REPEL ANTS
PEPPERMINT
As I said, peppermint is my go-to essential oil for ants. In fact, peppermint essential oil is my go-to oil for repelling almost all insects.
Ants hate the smell of peppermint, and it can quickly deter them from coming into your home.
Simply add a few drops of peppermint essential oil to a glass spray bottle, top off with water, and mist anywhere you have ants.
CLOVE
Clove essential oil will kill ants when it is sprayed directly on them. Like peppermint, it has a strong scent and can deter ants from entering your home too!
If you don't have clove essential oil, whole clove buds can also be used to repel ants naturally from your home.
CITRUS ESSENTIAL OILS
The D-Limonene found in most citrus oils is an effective ant killer.
Citrus essential oils such as wild orange, lemongrass, lemon, and grapefruit can be used to kill ants when sprayed directly on them.
It is important to remember that citrus oils come from the peel of the fruit, not the fruit itself. Therefore, the essential oil has a much different scent and effect on insects than the sweet sticky fruit itself.
2. VINEGAR
Vinegar is a great natural and cheap product to use to repel ants naturally from your home. White vinegar is most effective and should be used instead of apple cider vinegar. It can be used to kill and repel ants.
An all-purpose spray with vinegar can help keep ants, fruit flies, spiders, and other insects away before they even become a problem.
HOW TO USE VINEGAR TO GET RID OF ANTS
Combine equal parts of water and vinegar in a spray bottle. Spray the area of concern and wipe it up with a cloth.
3. DIATOMACEOUS EARTH
Diatomaceous earth is a naturally occurring, soft, sedimentary rock that is crumbled into a fine white colored powder.
It can be used to repel ants or as a natural wormer for your pets. You can find a food-grade source of diatomaceous earth at your local health food store or online.
We always have some on hand to sprinkle on the dog and cat food to keep worms at bay.
Sprinkle the powder on the ants and around the area they are getting into the house. The powder can kill ants and other insects by absorbing into their skeletons and drying them out.
Be sure to wear gloves when handling it as it can cause skin sensitivity.
4. LEMON JUICE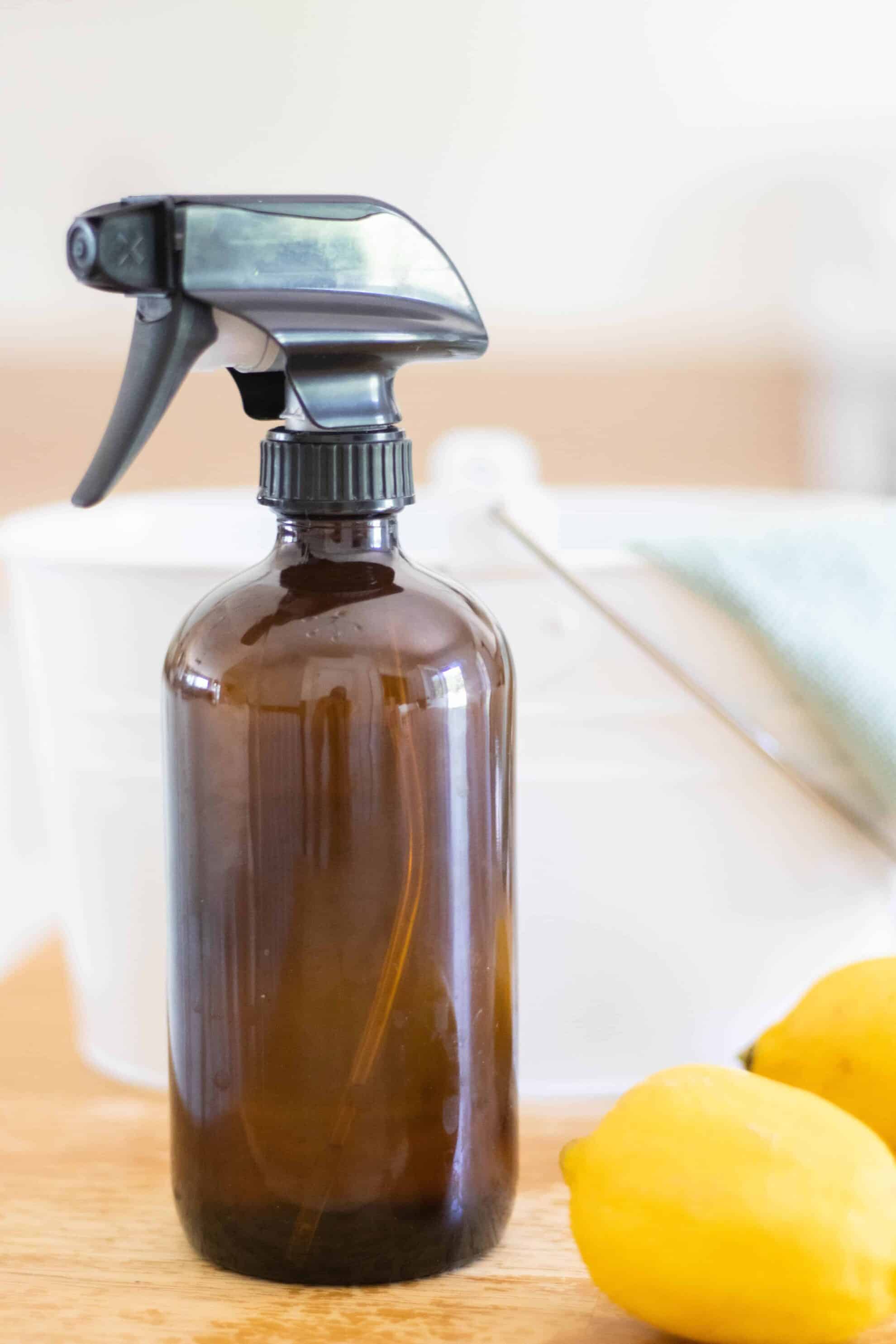 Like vinegar, lemon juice's strong smell can naturally repel ants.
Mix a 50/50 solution of water and lemon juice and spray it anywhere you see the ants in your home.
Adding a few drops of essential oils to the mixture can make this homemade ant repellent even stronger and more effective.
The best essential oil for ants is peppermint.
5. COFFEE GROUNDS
Coffee grounds are another way you can repel ants naturally. No need to waste any freshly ground coffee either; used grounds work just fine.
Place a pile of coffee grounds onto a piece of paper, card, or coffee filter near the ants and watch them repel!
To make this method more effective, add 3-5 drops of peppermint essential oil to the coffee grounds.
WHAT KILLS ANTS INSTANTLY?
Essential oils: Peppermint, clove, and citrus oils
Baking soda
Diatomaceous earth
White vinegar
Sidewalk chalk (the powder dries them out and kills them)
Boiling water
Dish soap
Castile soap
Common questions:
How to get rid of ants in the kitchen?
First, find where the ants are getting in and what they are coming in after. Sometimes a good sweep and mopping on the floor with a little vinegar will do the trick.
After a good clean, do one of the above options to keep the ants out for good!
Does baking soda kill ants?
Pure baking soda can be used to repel ants and other insects from your home. Sprinkle pure baking soda around the door frames and windows to deter them.
Mixing baking soda and diatomaceous earth together will make this method more effective.
Can you use peppermint oil for ants?
I've included this question in case you missed the rest of the post. Yes, peppermint is probably the best natural way to kill and repel ants.
Ants hate the smell of peppermint oil and will stay away from it!
What herbs repel ants?
There are a number of herbs that work great to repel ants naturally. I even plant herbs around my garden to keep the pesky bugs off of my vegetable plants.
Use any of the herbs listed below and sprinkle them along the walls, corners of rooms, and near door frames or around any area they might be getting into the home.
Cinnamon
Clove
Black pepper
Pink pepper
Cayenne
Garlic
Lavender
Rosemary
Peppermint
Thyme
How to get rid of sugar ants?
Sugar ant is a term used to describe any ant that's attracted to sweet treats.
Eliminate the appeal by keeping trash cans empty, floors swept, and dishes clean.
Then, follow the recipe card below to keep sugar ants out of your home.
IN SUMMARY
Make an essential oil ant repellent spray with peppermint, clove, and citrus essential oils.
Sprinkle diatomaceous earth or baking soda on the ants to dry them out and kill them.
Make a spray of 50/50 vinegar and water to kill and repel ants naturally.
Make a spray of 50/50 lemon juice and water to kill ants and repel them naturally.
Sprinkle coffee grounds onto a piece of paper and place it near the ants to repel them.
I hope you enjoyed this post, be sure to check out my 18 Essential Oil Hacks for more inspiration.
And for more tips on keeping your home free of pesky little critters, try out this bed bug spray to repel bed bugs naturally.
Yield: 1 Spray Bottle
Homemade Ant Spray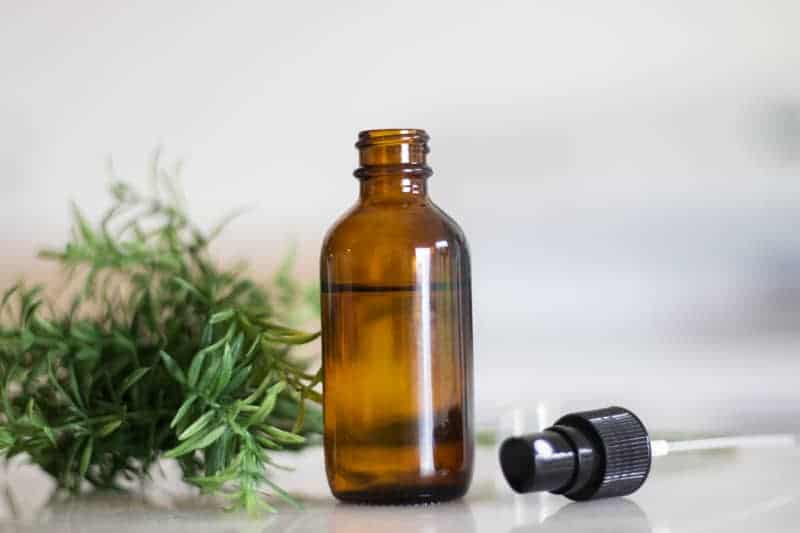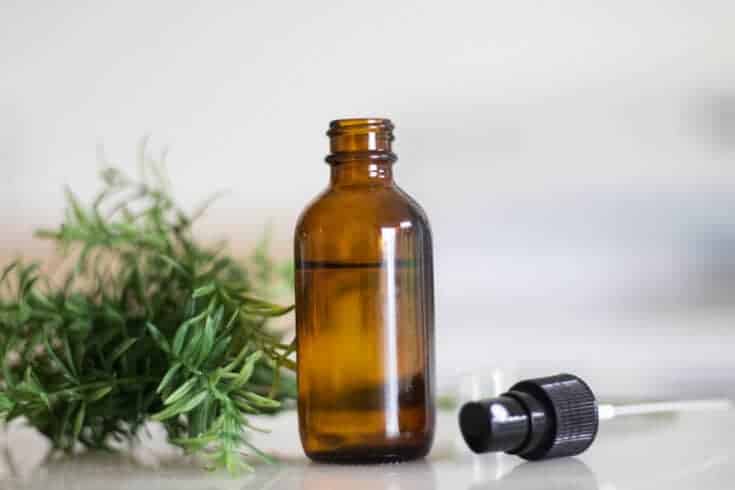 Get rid of ants once and for all using natural, eco-friendly ingredients.
Materials
Tools
Instructions
Add the oils to the spray bottle and top off with water.
Secure lid and shake well.
Spray along door frames, baseboards, and window sills.