Tired of Spiders Creeping In? Learn How to Make Your Own Effective DIY Spider Repellent! Discover the recipe in the post.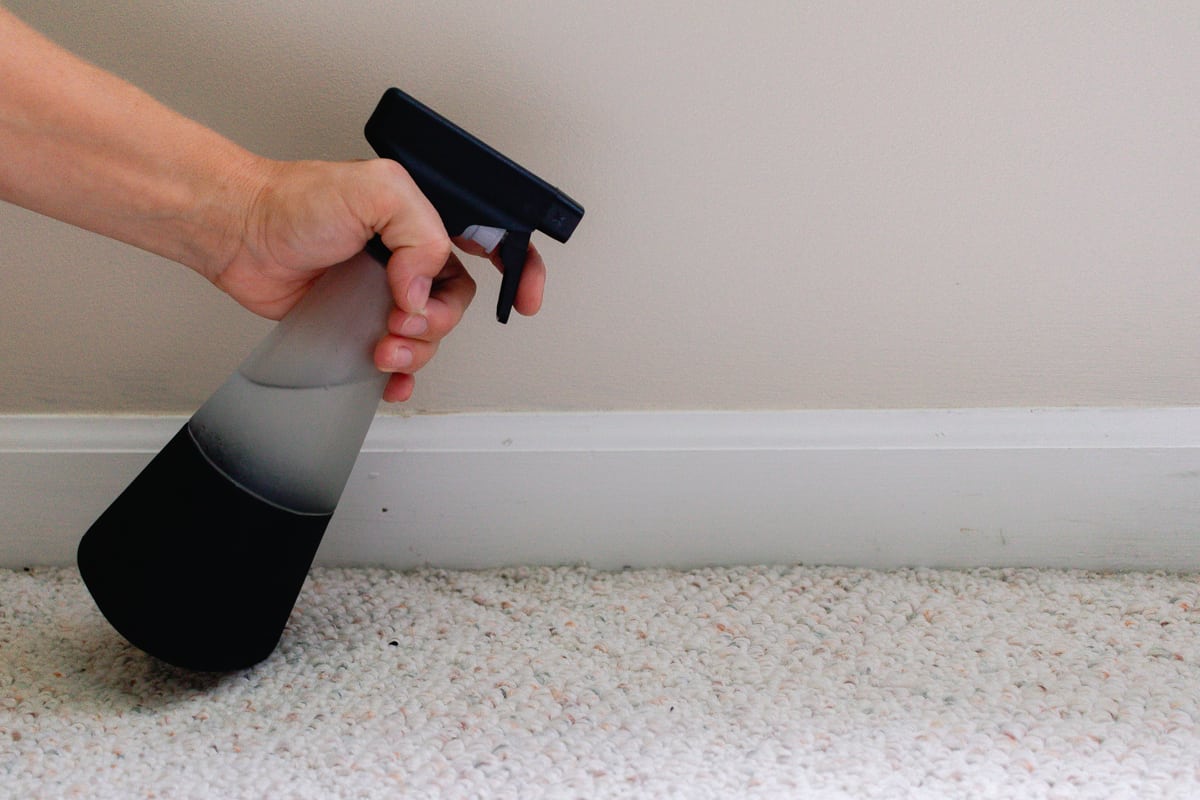 I get that there are some people out there who actually like spiders (why on Earth?!) but on the whole, most of us would rather not have spiders in our homes.
I use a DIY spider repellent repeatedly during the summer – simply to keep spiders outside rather than crawling over my walls!
It's not that I'm a spider hater by any stretch, as I appreciate the role spiders play in life.
I just think spiders are better off outside, in the open air, away from my bed or couch.
Which is why, in this post, I'm sharing a recipe for a fantastic DIY spider repellent.
It offers an easy, 100% natural method for deterring creepy eight-legged things without using dangerous chemicals or spending a fortune on store-bought repellents.
Enjoy! Go ahead and discover spider freedom today (yay!)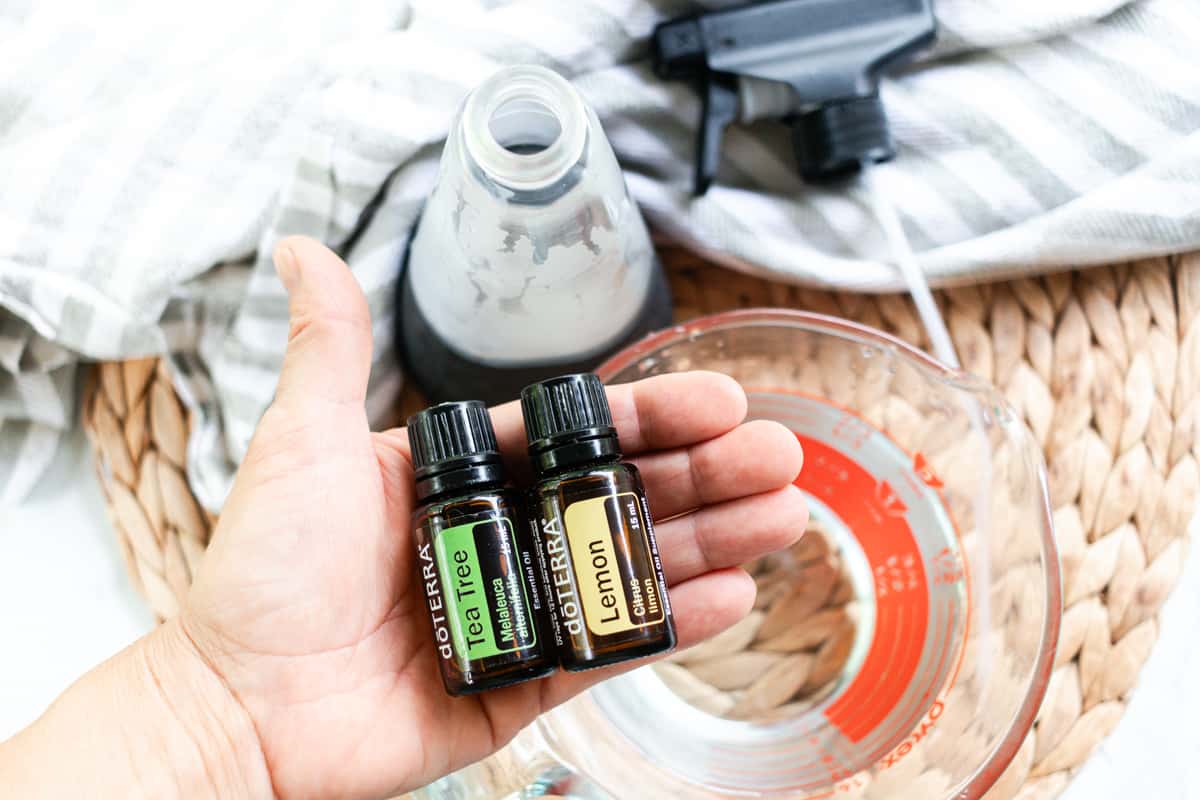 Why you'll love this recipe
It's easy: Simply grab the essential oils and a spray bottle. Fill the bottle to the top with water. Add the essential oils in. Shake, then spray!
It works! Spiders can't stand the effect of this spray. Studies suggest it's the scent they hate…
It's cost-effective: Compared to buying a repellent in-store, this is far cheaper and lasts longer too. Plus, you can make up a fresh batch whenever you need it using the same bottle.
This post contains affiliate links, which means I make a small commission at no extra cost to you. Get my full disclosure HERE.
How to get rid of spiders naturally
The recipe
Ingredients & supplies:
Instructions:
Step 1: Add the water to the bottle, leaving about an inch open at the top.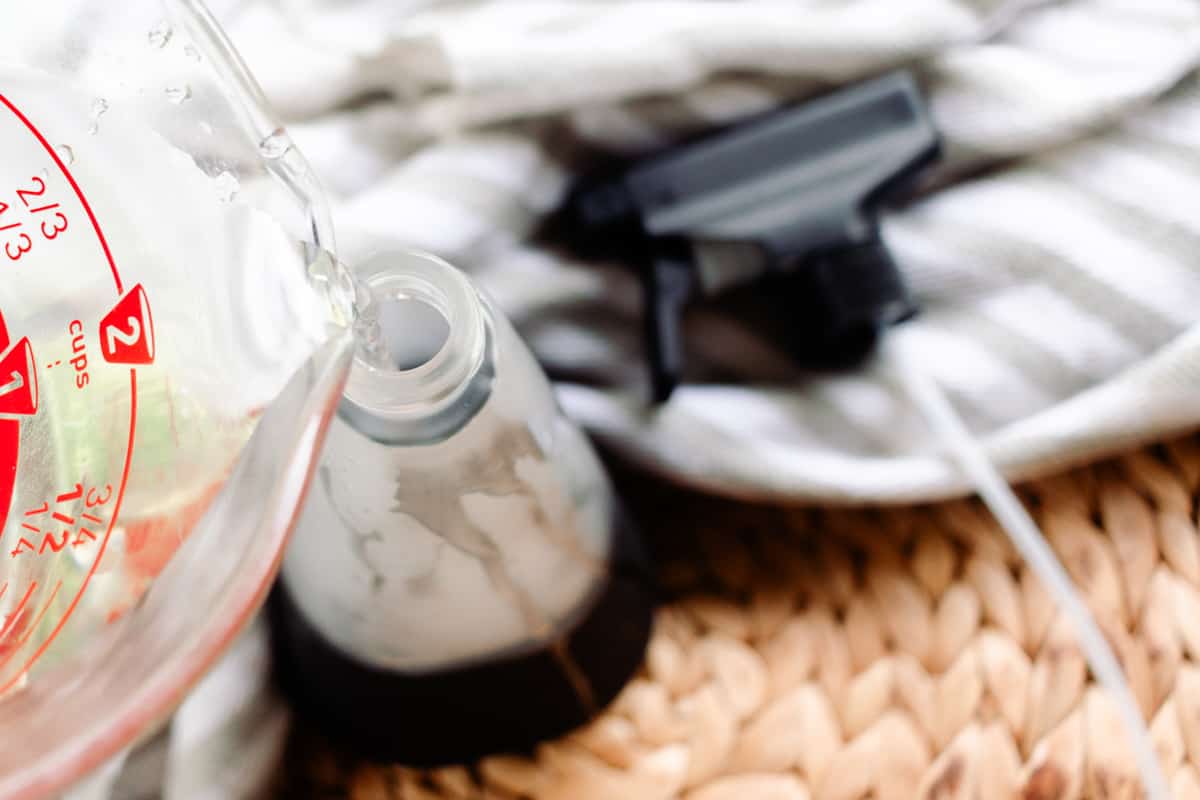 Step 2: Add the essential oils, secure the sprayer nozzle, and shake well. Spritz as needed around your home!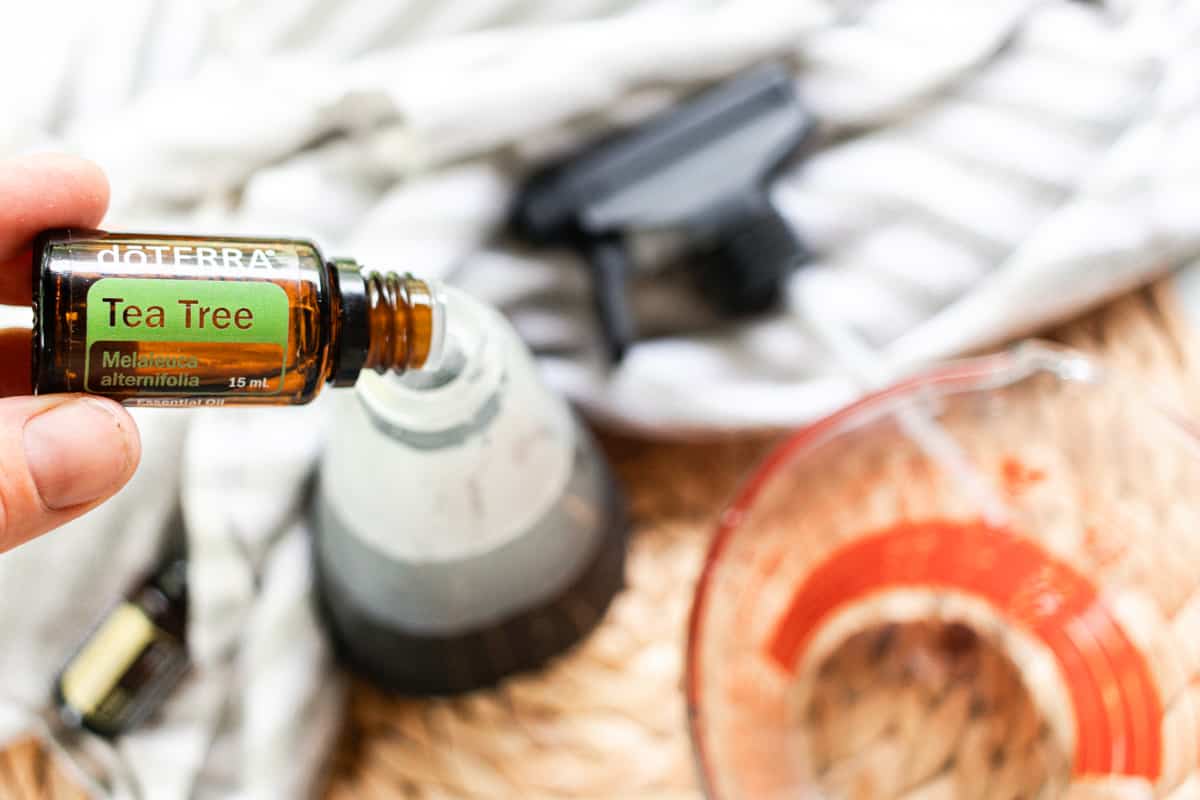 Note: Pay close attention to corners in your home where you see spiders lurking – around door frames and window sills.
What is a DIY spider repellent?
A DIY spider repellent is a simple method used to deter spiders from your indoor space.
The recipe used here is 100% natural and is not meant to harm spiders, yet it will keep them away for long periods of time.
Did you know? Spiders and flies are among the most common pests that invade the home.
The good news is this repellent works on other crawling species, too.
Still, if you've got vastly different pest problems, such as wasps or bed bugs, I recommend trying those recipes I've just linked for you there.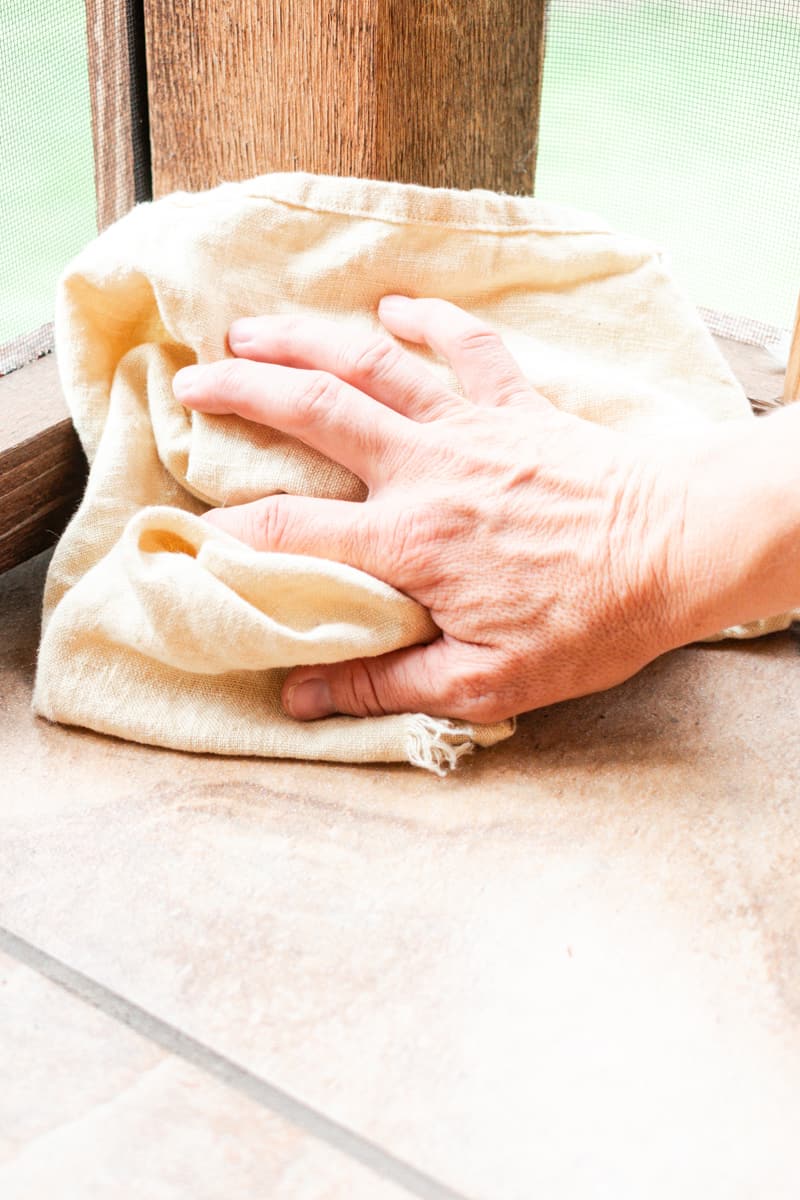 The key ingredients
Why do I advocate using these essential oils in particular? Here's why:
Tea tree oil: Has a pungent scent that spiders absolutely hate. It contains naturally occurring compounds that repel insects (notably spiders.)
Lemon essential oil: Contains a substance called limonene which deters spiders. It's also thought that spiders dislike citrus scents on the whole, which is why lemon smells work well.
Tips & Reminders
Spiders are helpful too!
Try to remember that spiders are helpful in the ecosystem. It's just not nice having spiders in the home, which is why this DIY spider repellent is a must-have.
This is not a spider killer.
This is a repellent, meaning spiders will keep themselves away. It's not a spider destroyer!
Remove the food source.
If you remove the spider's food source, they'll have no reason to return. Clean up those crumbs!!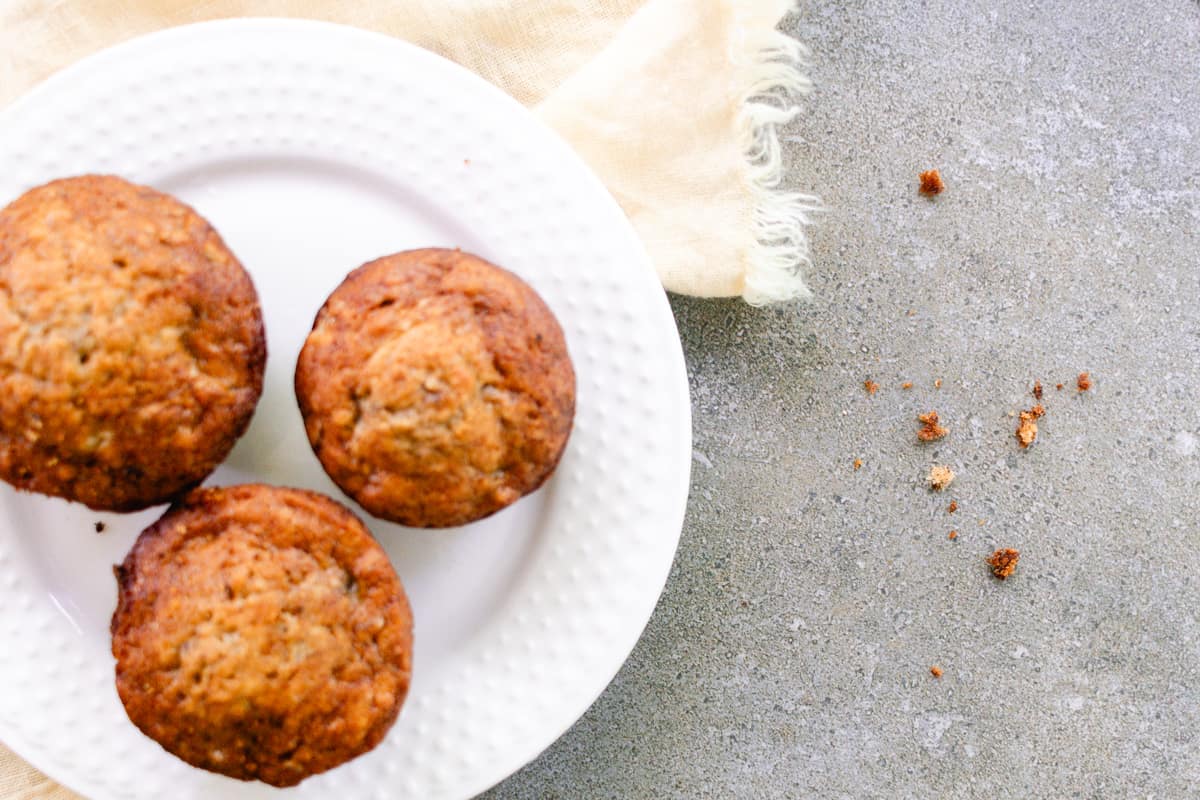 Caution with pets
Take care when using this DIY spider spray around pets. It can be too intense for their sensitive noses.
Put your pets in a different room or outside when you spray it, and let it dry completely before they return.
Reapply regularly
Top up the area you've sprayed every few days or so, especially if you see new spider activity!
FAQs
What smells keep spiders away?
There are various other scents that make good natural spider deterrents. These essential oils are known to repel spiders:
Vinegar is also helpful as a spider repellent if you have any to hand!
You can even try leaving citrus peels in a bowl in areas of the home, as these release citrus aromas as the peels dry out.
How do you keep spiders away naturally?
Try out the DIY spider repellent recipe that I've included in this recipe! Spritz it liberally around your home to deter spiders effectively.
How often should you apply DIY spider repellent?
For best results, I recommend you apply your homemade spider repellent every few days or so, depending on how many spiders you have in the home since last applying the mixture.
I think you can't apply too much as the repellent is 100% natural (non-toxic), so I'd say apply as and when you need it!!
Does white vinegar kill spiders?
White vinegar works similarly to my DIY spider repellent recipe (but doesn't smell as lovely!) It won't directly kill spiders like an insecticide would, however.
Does peppermint oil kill spiders?
Peppermint oil won't kill spiders but would repel them, so it's good to use as a repellent alternative. Peppermint essential oil is an effective ant repellent.
Can I use DIY spider repellent around pets?
I recommend putting your pets away from the area when you spray the repellent simply because the scent might be too intense for them.
Once it dries out, your pets will be OK to return to the room!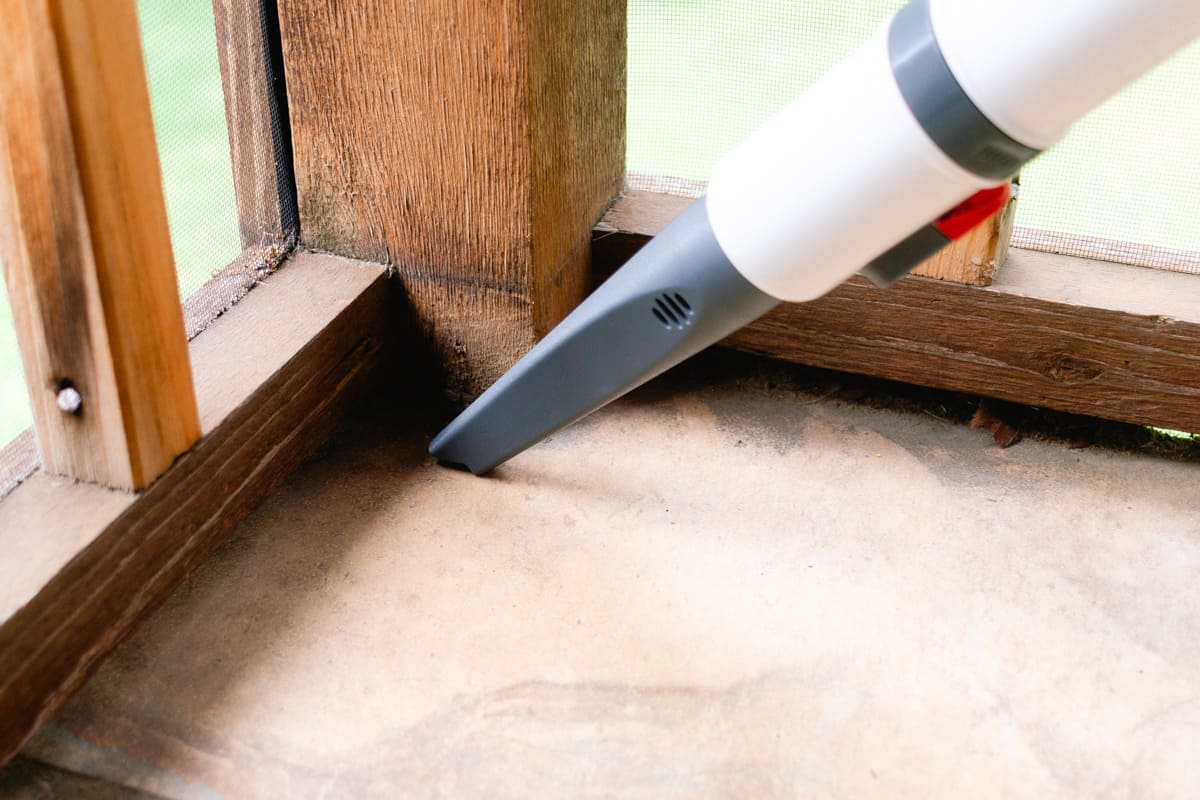 Summary
I hope this DIY spider repellent is valuable for your living areas. Use it when you need it, that's my advice! It's 100% natural and leaves your living space smelling great too.
Leave a comment below and let me know how well the repellent works for you! And if you are looking for more great pest control recipes, check out some of these below.
Yield: 8 ounces
DIY Spider Repellent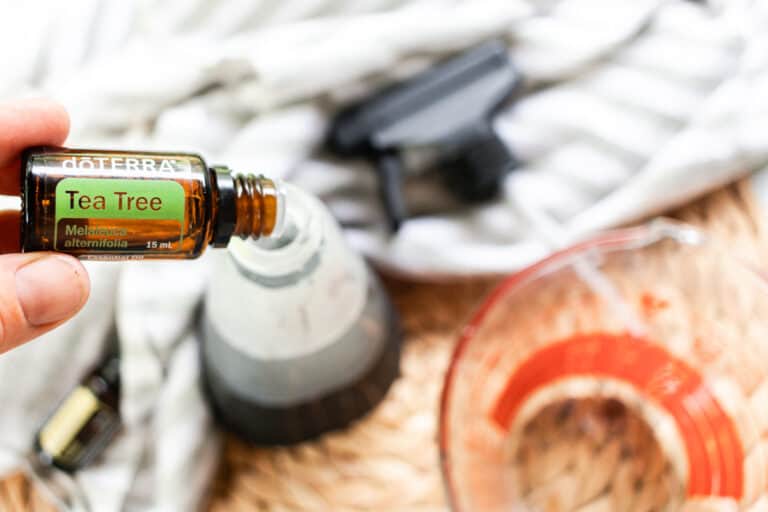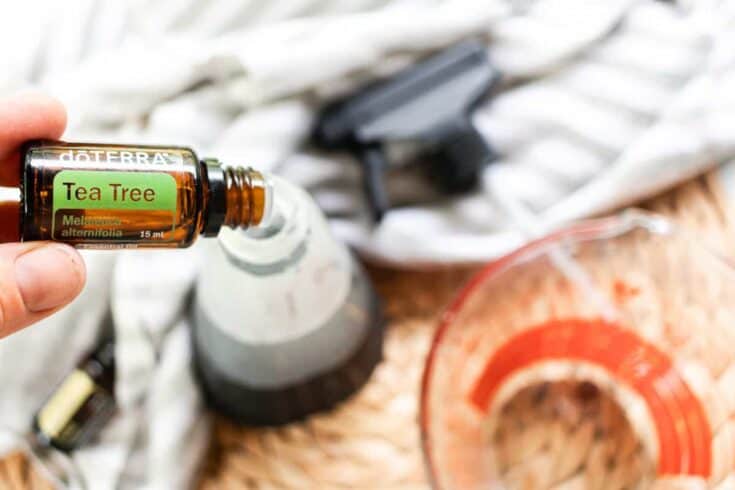 Tired of Spiders Creeping In? Learn How to Make Your Own Effective DIY Spider Repellent!
Materials
Tools
Instructions
Add the water to the bottle first and the essential oils on top.
Secure the sprayer nozzle and shake well.
Spritz as needed around your home!
Notes
Store out of reach of children.
Use caution around pets.