Learn which essential oils are best for stress and anxious feelings and how they work to affect the mood.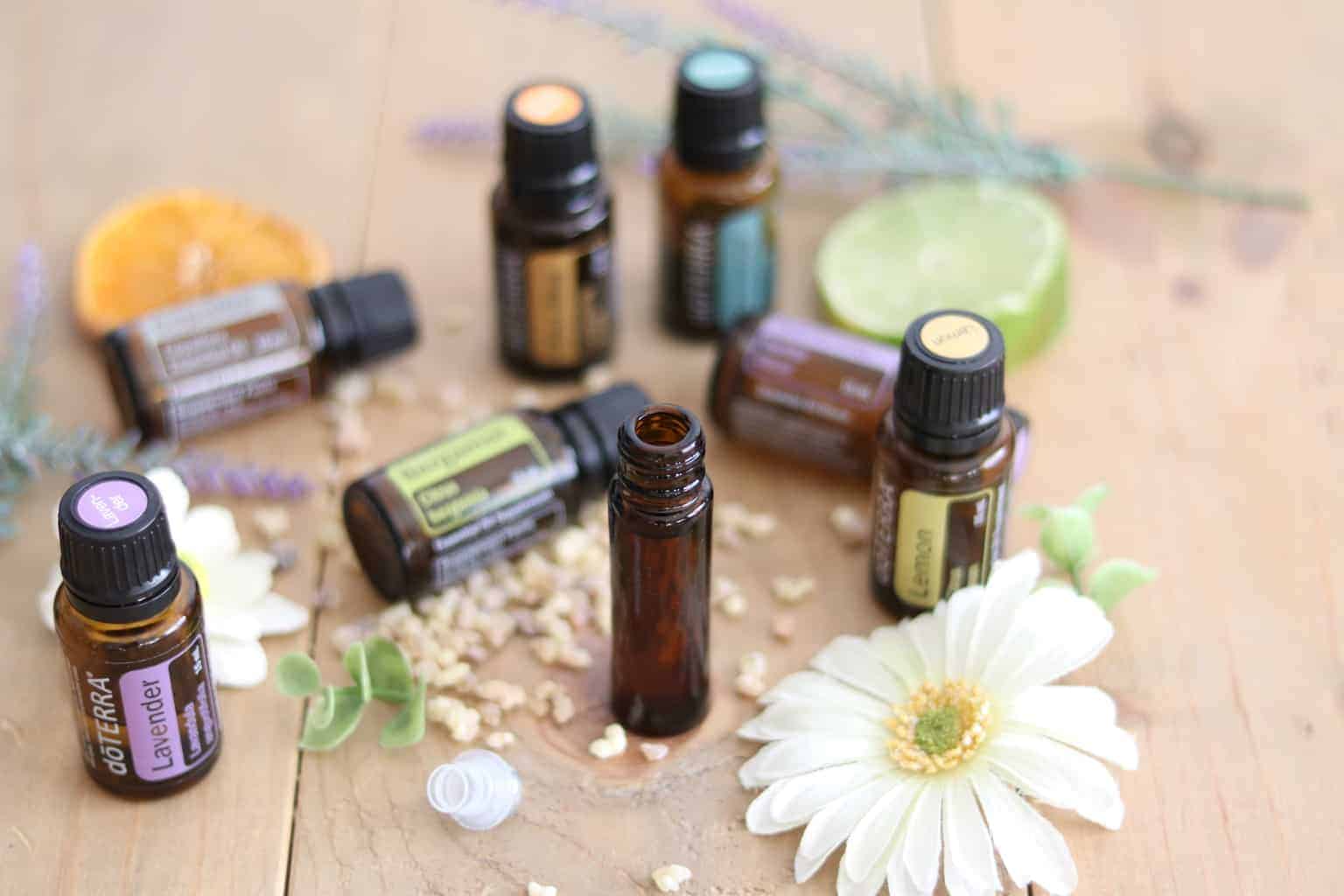 Do you struggle with stress and anxious feelings, or should I ask if you have kids or a job? I think these go hand in hand! Life can get stressful and causes us to have anxious feelings. Slowing life down is easier said than done. There is always something going on, coming up, or a problem to deal with.
Essential oils can be a very effective natural approach to managing stress and anxious feelings. They can support the brain by reprograming the stress response on a chemical level and affect the mood positively.
Below, I share my favorite essential oils and how to use them, as well as the ultimate stress and anxious roller bottle recipe.
BEST ESSENTIAL OILS FOR STRESS AND ANXIOUS FEELINGS
LIME
Lime is a very uplifting essential oil that gives off a fresh, clean, citrus aroma. It can help affect the mood positively and help you to stay motivated.
BERGAMOT
Bergamot is a very calming yet energizing essential oil, making it very effective for stress. It has a mild, lovely citrus scent and is one of my personal favorites! Bergamot can be very helpful at soothing anxious feelings and help you to let go of things that are causing the stress.
LEMON
Similar to lime, lemon is very uplifting and invigorating. Studies have shown that when people use lemon essential oil, it can improve the mood, help one to stay on task, and reduce stress.
LAVENDER
Lavender is a calming essential oil and can promote feelings of relaxation, especially in a stressful situation. Just inhaling lavender can lower blood pressure, heart rate and put the body in a relaxed state.
COPAIBA
Copaiba is a newer essential oil to me but quickly made it into my routine. It is amazing at calming the nervous system and reducing anxious feelings. It comes from the resin of a copaiba tree and has a mild yet spicy woodsy aroma.
Click Here for these oils.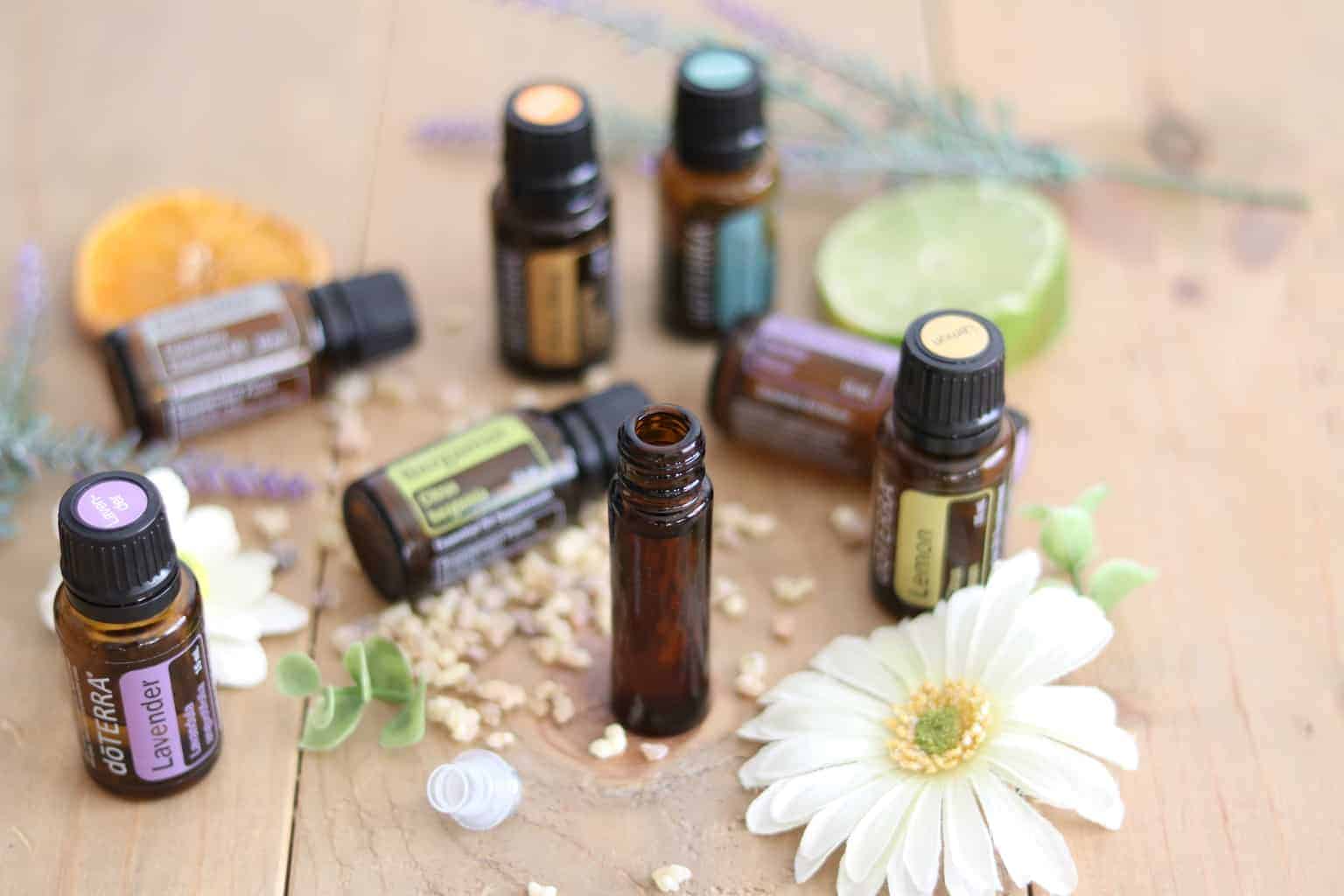 The next three essential oils I am going to mention are blends made by DoTERRA. I usually like to keep the blog not specific to DoTERRA blends so those who use other essential oils can follow along and benefit from my posts. However, for this specific post, I had to mention these 3 blends because they are so incredibly effective for stress and anxious feelings and are the oils I use most often for this ailment.
SERENITY
Serenity is DoTERRA's restful blend. It is a blend of lavender, marjoram, roman chamomile, ylang-ylang, Hawaiian sandalwood, and vanilla bean. This one does exactly what it is named after and helps the body to enter into a state of being calm, peaceful, and untroubled.
This blend is perfect for nighttime when you are trying to turn the brain off before going to sleep, especially on nights when you feel extra anxious.
BALANCE
Balance is DoTERRA's grounding blend. It is a blend of spruce, ho wood, frankincense, blue tansy, and blue chamomile. I like to call this blend my "I have 4 kids 5 and under." It is one that I use almost daily, and it has such a beautiful scent. It promotes tranquility while balancing and grounding the emotions.
CITRUS BLISS
Citrus bliss is DoTERRA's invigorating blend. It is a blend of wild orange, lemon, grapefruit, mandarin, bergamot, tangerine, clementine, and vanilla. It is a perfect blend of citrus essential oils and can be used to uplift the mood. Citrus bliss can also be used to promote energy and help you to stay focused.
Several citrus essential oils make this list, and that is because citrus oils help cells return to their normal state and interrupt unhealthy stress responses.
HOW TO USE ESSENTIAL OILS FOR STRESS AND ANXIOUS FEELINGS
When you are feeling stressed or anxious, you can use these essential oils in several different ways. If you don't have every oil on the list, that is ok; use what you have and see how it works for you! The main ways to use essential oils are aromatically, topically, and internally. (NOTE: Not all essential oils are intended for internal use.)
AROMATIC USE
Using essential oils aromatically can be very effective for mood, stress, and anxiousness. This is because when we inhale something, it goes through the nasal cavity and hits the limbic system. The limbic system, known as the emotional brain, is the part of the brain that is directly connected to heart rate, blood pressure, breathing, memory, stress levels, and hormone balance.
Add your favorite blend (or a drop of each) to a diffuser and diffuse when feeling stressed and anxious.
If you don't have a diffuser, you can put the essential oils in the palm of your hand and cuff them over the nose.
Simply inhale the essential oil out of the bottle for easy and quick relief.
TOPICAL USE
You can apply these essential oils topically when feeling anxious or stressed as often as needed. The best place to apply essential oils to assist mood is across the forehead, sides of the neck, behind ears, and on the roof of the mouth.
My favorite way to use essential oils topically is by making a roller bottle. It makes it convenient and easy, plus you can keep a spare roller in your purse for on the go.
To make this roller bottle, add 5 drops each of lime, bergamot, lemon, lavender, copaiba, serenity, balance, and citrus bliss to a 10mL roller bottle. Top off with fractionated coconut oil and shake well before use.
Click HERE for a list of my top roller bottle blends.
INTERNAL USE
Taking essential oils internally can be very effective at calming and soothing the nervous system. Always be sure to check the labels on your essential oil bottle before ingesting it to be sure it is intended for internal use.
Learn more about ingesting essential oils here, and check with your doctor before taking any essential oils internally.
Add 1-2 drops of essential oil to 8 ounces of water and drink throughout the day to ease feelings of stress and anxiousness.
Make a pill by adding 1-2 drops of essential oil to an empty veggie capsule. This is a great option if you are ingesting an essential oil that you don't like the taste of.
At least for me, the easiest way to ingest essential oils is to simply drop the oil under the tongue. Hold it there for 30 seconds and swallow. This is very effective!
Using essential oils to help with mood is a great natural solution! Have you ever used essential oils for stress or anxious feelings? What blends did you use?
Learn how to use essential oils to prevent nightmares in my most recent post.
PIN IT FOR LATER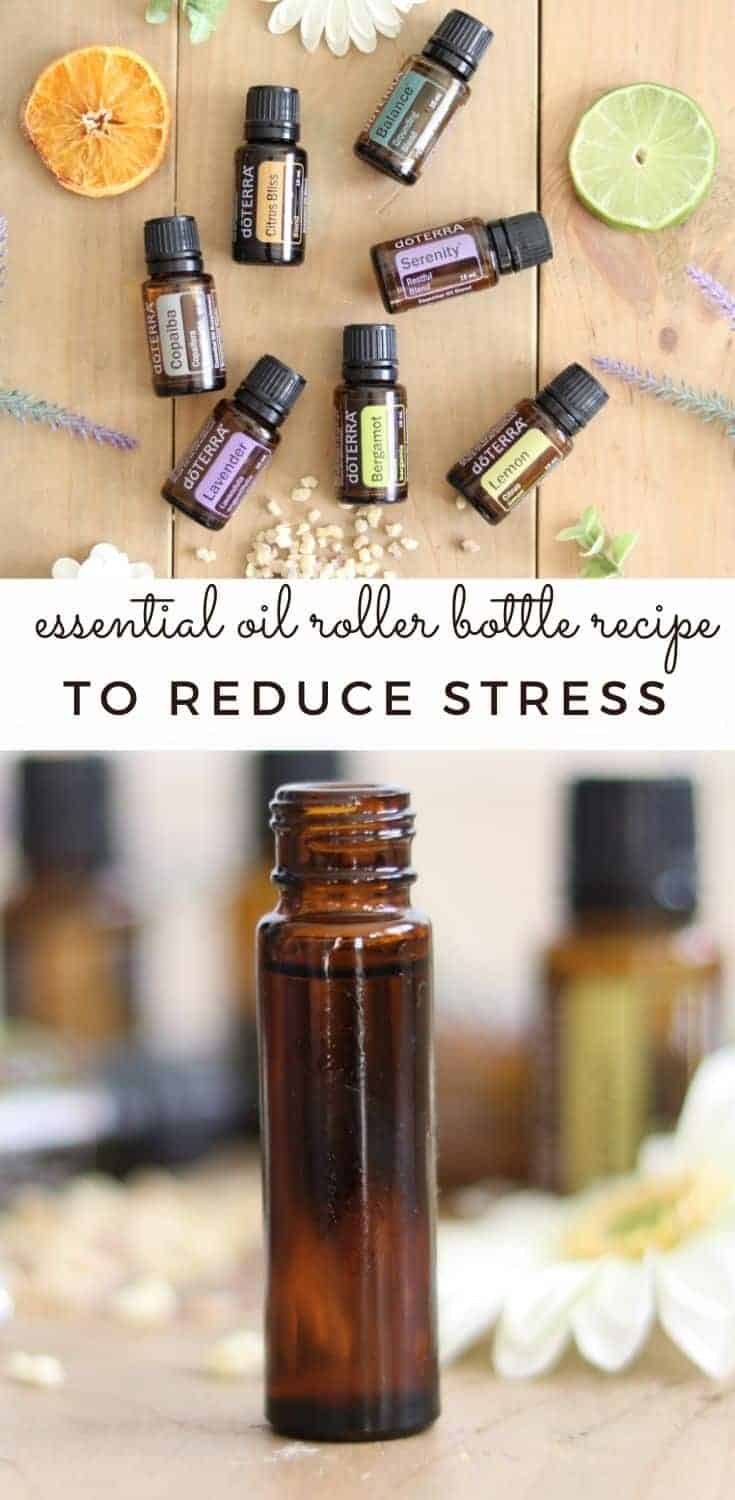 Roller Bottle for Stress and Anxious Feelings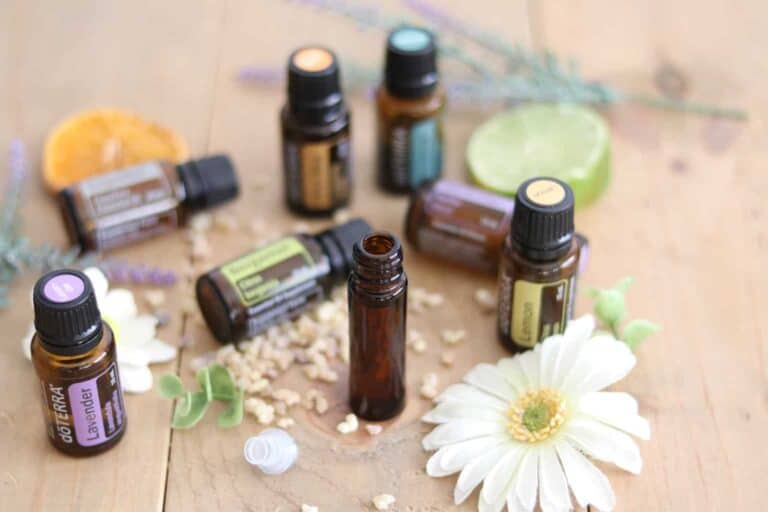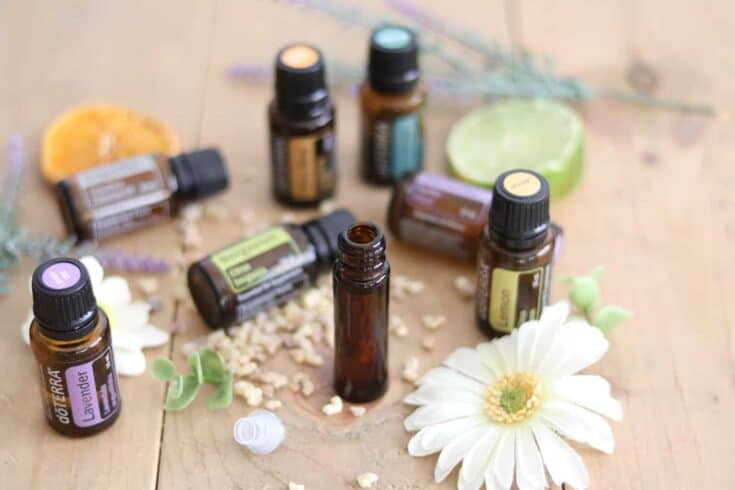 Additional Time
3 minutes
Ingredients
5 drops lime essential oil 
5 drops bergamot essential oil
5 drops lemon essential oil
5 drops lavender essential oil 
5 drops copaiba essential oil 
5 drops serenity essential oil
5 drops balance essential oil
5 drops citrus bliss essential oil 
Fractionated Coconut Oil 
Instructions
Add 5 drops of each essential oil to a 10ml roller bottle.
Top off with fractionated coconut oil and shake well before use.
Notes
Apply to pulse points as needed.