One of the most versatile essential oils out there is peppermint essential oil. Learn the many benefits and how to use it.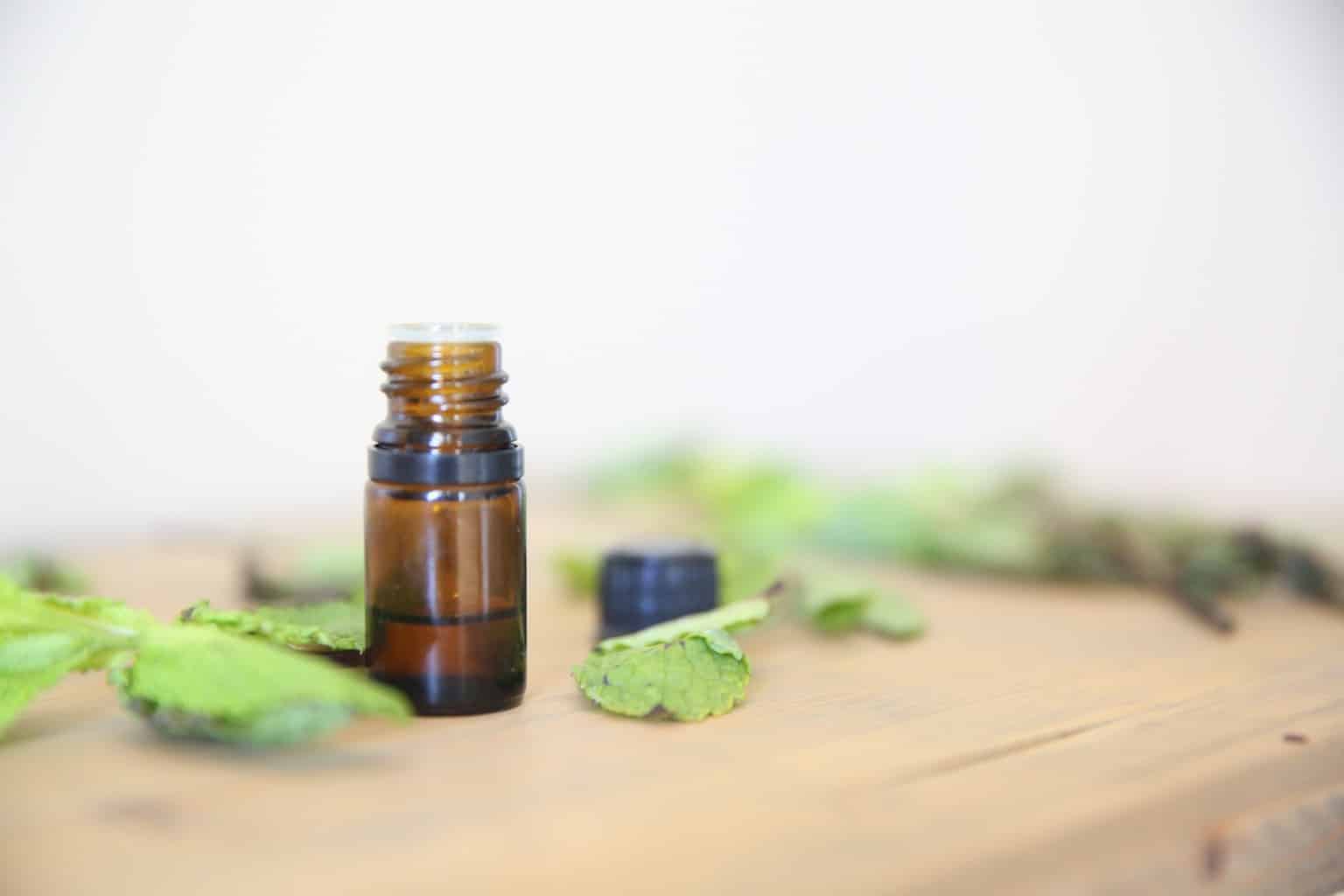 If you could only pick one essential oil, which would it be? This is a tough one for me but I think I would go with peppermint.
Peppermint can help with respiratory, digestion, immunity, energy, aches and pains. Covers almost all the basics and one that I wouldn't want to be without.
PEPPERMINT ESSENTIAL OIL VIDEO
HOW TO USE PEPPERMINT ESSENTIAL OIL
Peppermint essential oil can be used three different ways: internally, aromatically, and topically.
INTERNAL USE
UNDER THE TOUNGE- The easiest way to take peppermint essential oil internally is by dropping one drop under the tongue. It does have very strong taste and if you don't prefer it you can use a different method for internal use.
WATER- Another way to take peppermint essential oils internally is by adding one drop to 4 ounces of water. I love adding a drop of peppermint essential oil to my water for added health benefits and taste.
VEGGIE CAPSULE – You can capsule peppermint essential oil for internal use. For immediate consumption add 1-2 drops of essential oil to an empty veggie capsule. If you are making capsules a head of time be sure to add 3-5 drops of a carrier oil. If you don't use a carrier oil the essential oil will eat through the capsule and dissolve it.
TOPICAL USE
DILUTED- You can dilute it in a carrier oil or make a roller bottle for easy application.
ROLLER BOTTLE- To make a roller bottle add 15-20 drops peppermint essential oil to a 10mL roller bottle and fill the rest of the way with fractionated coconut oil.

STRIGHT- Peppermint can be applied to the skin without dilution. However, I don't recommend this for children, elderly, or someone with sensitive skin. If and doubt, dilute!
AROMATIC USE
Diffuse– Diffusers disperse essential oil molecules into the air providing many benefits for you and your home. Peppermint can help open up airways and promote healthy breathing when diffused.
Inhale– Open up the bottle of peppermint essential oil and inhale straight out of the bottle. This is known as the "poor mans way" but it is very effective. Just by breathing peppermint essential oil in can effect mood, memory, and concentration.
Hands– Add 2-4 drops of peppermint essential oil to the palm of your hand, rub together, and cuff over the nose.
PEPPERMINT ESSENTIAL OIL TOP USES
Peppermint essential oil is great for immune support and overall wellness of the body.

You can use peppermint for digestive support by applying it topically to the stomach and taking it internally.

Try peppermint oil when dealing with motion sickness, upset stomach, queasiness, gas, bloating, and indigestion.

You can apply peppermint to the chest, bottom of the feet, and to the bridge of the nose for healthy respiratory support.

This oil can help break up mucus and promote clear breathing.

You can use this oil for relief from seasonal discomforts.

Diffusing this oil in the bedroom over night when we have any type of respiratory issues.

Peppermint oil has a cooling effect on the body and can relieve tension caused by a headache.

Apply to the temples and back of neck for tension relief.

Be sure not to get it to close to your eyes, it will burn!

U

se for sore muscles, aches, pains, and stiffness.

Apply topically to the area of concern.
Peppermint oil can be used to assist mood and promote focus, concentration, and boost energy.

You can diffuse peppermint in a diffuser or breathe it right out of the bottle for these effects.
Peppermint can be beneficial when you are trying to get a task done or in the afternoon when you need a boost of energy to get through the day.
MORE USES FOR PEPPERMINT ESSENTIAL OIL
BUG REPELLANT
Use peppermint essential oil for a natural bug repellant.
Most bugs including: ants, beetles, caterpillars, fleas, flies, lice, mosquitos, moths, garden bugs, and spiders do NOT like peppermint

Adding 5-10 drops of peppermint oil to a spray bottle can make a great natural bug repellent for your house, garden, and yourself.
COOKING
You can also use peppermint essential oil for cooking.
My favorite is adding a drop into brownie batter to make mint chocolate brownies!

You can use a drop in any dish or drink that calls for mint.

If one drop is to much you can do the "toothpick drop", by putting the tip of a toothpick in the oil then stirring that into the recipe.
As you can see, peppermint essential oil can be used for so many things. What are your favorite peppermint benefits? Share your thoughts in the comments below. I love hearing from you!
PIN IT FOR LATER
Follow along with our oily house:
Thanks for stopping by our oily house!