Frankincense essential oil benefits and uses as well as why it is the most well-rounded oil.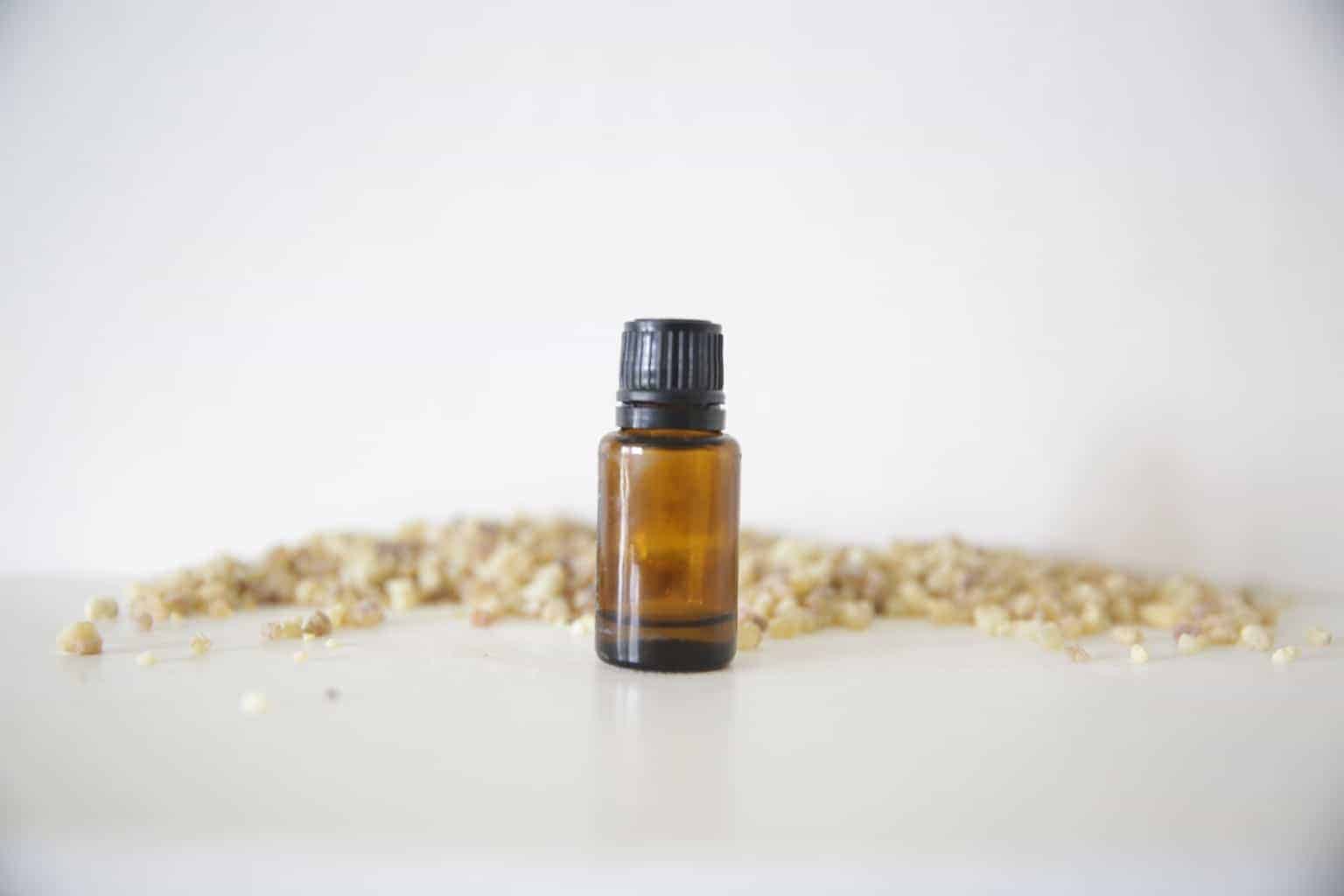 Frankincense is often referred to as the "King of Oils" due to its extensive health benefits. When I am sharing with others on essential oils, I always say, "If in doubt, use frankincense." I say that because frankincense can cover an array of ailments and it is good for just about everything.
Remember when the three wise men brought gifts to baby Jesus? They bought gold, frankincense, and myrrh. When I was a kid, I never thought of that as a good gift and wondered why they didn't just bring him a toy. As an adult and an avid oil user, I understand how wonderful of a gift that was.
I am excited to show you exactly how to use frankincense and the benefits it has for you.
HOW TO USE FRANKINCENSE ESSENTIAL OIL
Frankincense can be used in three ways: aromatically, topically, and *internally.
AROMATICALLY
Aromatic use works so effectively because after the scent goes through the nasal cavity, it enters the limbic system. The limbic system controls emotions, memories, and stimulation, making this a great way to use essential oils for assisting the mood.
Breathe frankincense essential oil straight out of the bottle.
Add a couple of drops to the palm of your hand, rub together, cuff over the nose, and inhale.
Diffuse frankincense by adding 4-6 drops to a diffuser.
TOPICALLY
Frankincense is a neat oil, meaning it is safe to apply straight to the skin, but I always suggest diluting, especially if you are using it on a child or someone with sensitive skin.
Apply frankincense essential oil straight to the area of concern, pulse points, or bottom of the feet. As with all oils, do not apply near the eyes.
You can make a roller bottle for topical use by adding 15-20 drops of frankincense essential oil to a 10mL roller bottle and topping it with a carrier oil.
INTERNALLY
If you are using certified pure therapeutic grade essential oils, like DoTERRA, frankincense is safe for internal use. It has amazing properties in reducing inflammation in the body and promoting cellular health and overall wellness.
Drop 1 drop straight under the tongue.
Put 1-2 drops in four ounces of water.
Add 1-2 drops to a veggie capsule and swallow.
As with all essential oils, always consult with your doctor before taking any oils internally.
10 BENEFITS OF
FRANKINCENSE ESSENTIAL OIL
Frankincense is incredible for the skin. It can reduce blemishes, fine lines, wrinkles, and age spots. Apply topically to the area of concern.

Add a drop on your hand with coconut oil for a daily moisturizer.

It is also great for hair and nails.

Add a few drops to your shampoo or into your scalp for hair growth.

Put a drop on your nails to help them grow strong and healthy.
Frankincense is a very calming, soothing, and relaxing essential oil.

Diffuse it, apply it to pulse points, or take it internally when feeling stressed or anxious.

Add to the diffuser overnight to promote a healthy, sound night's sleep.
This essential oil can promote a healthy respiratory system when applied topically to the chest or diffused.

It can help break up mucus and promote clear breathing.

Frankincense can help with digestive issues by applying it topically to the stomach and taking a drop internally.

For a

ny type of digestive issue, this is going to help calm and soothe the stomach.

Because frankincense can relieve tension, it makes a great natural solution for a hurting back, stiff neck, achy joints, and discomforts.

Apply topically to the area of concern.

Frankincense can be used to reduce tension in the head. Add a drop to the thumb and press against the roof of the mouth. Or

apply topically to the temples, forehead, and back of the neck.

It can help with a healthy inflammatory response inside the body when taken internally.
Frankincense is great for cellular health and cellular energy.

This is so important because h

ealthy cells are vital for overall wellness and a healthy immune system.
Take a drop internally whenever you aren't feeling your best or when you need to boost your immune system. I make an immune-boosting roller bottle with frankincense, melaleuca, oregano, and on guard. Learn more about that here.
FRANKINCENSE ESSENTIAL OIL
This post contains affiliate links, which means I make a small commission at no extra cost to you. Get my full disclosure here.
Frankincense is an oil that can be added to most essential oil blends because it can help the other oils work more effectively and efficiently. Because of its ability to rejuvenate skin and cells, I like to get this one on my skin and in my body as much as possible.
I put a drop of frankincense under my tongue every morning, so I can reap the benefits of this oil daily. I talk more about my daily essential oil routine HERE.
What are your favorite ways to use Frankincense essential oil? Share your thoughts in the comments!
Shop the supplies:
Frankincense pre-made roller bottle
PIN IT FOR LATER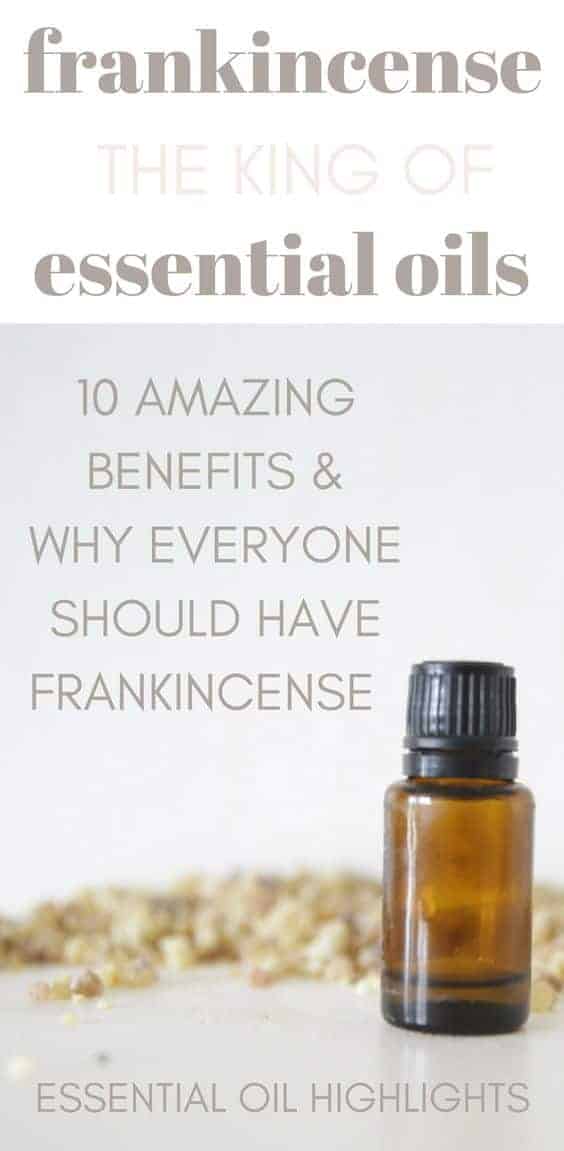 MORE ESSENTIAL OIL HIGHLIGHTS
Follow along with our oily house: