Let's liberate the coconut oil!
This glorious natural ingredient is great as a tanning oil while keeping your skin hydrated and in top condition. Discover how to use coconut oil for tanning here in the post.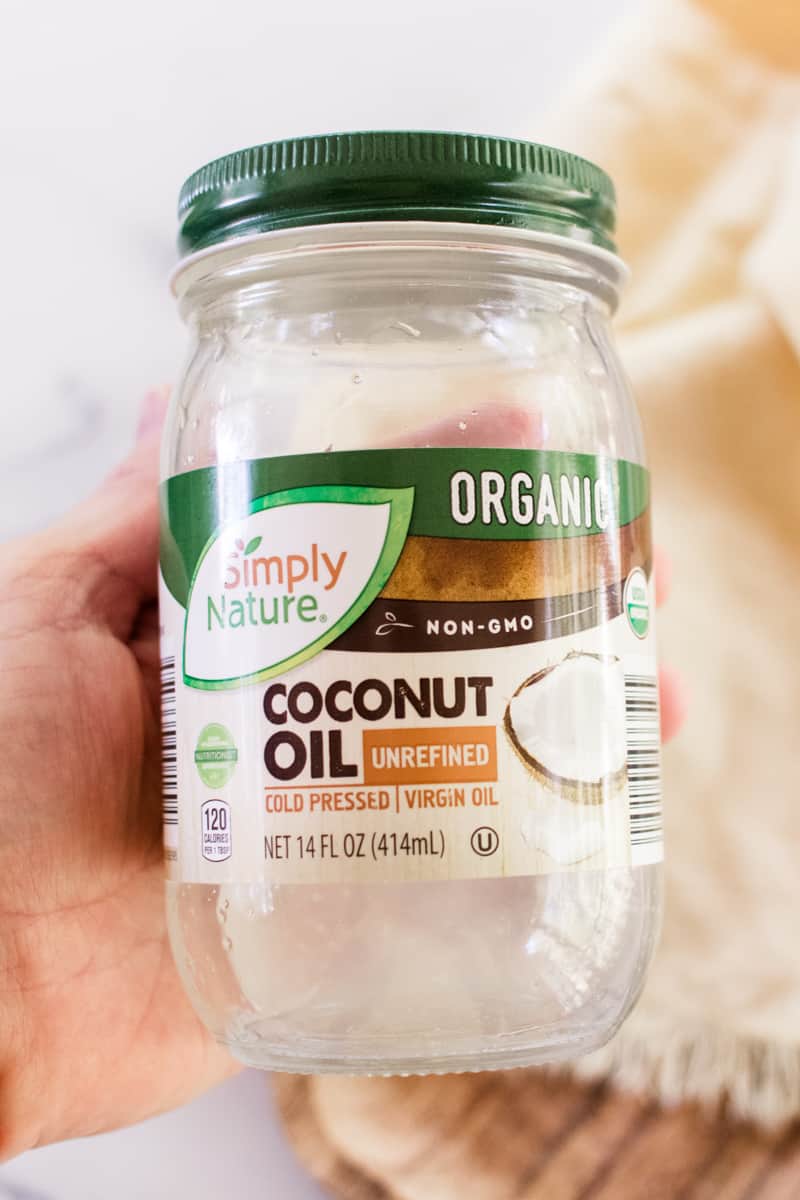 Ah, summertime! That fresh glow of bronzed skin or sunkissed hair – don't you just feel fantastic in a short sleeve top or floaty dress?
My tanning days are few and far between, but when I can, I love using a tanning oil to help my skin achieve that tan more easily.
It's just a feeling I get when I've been outdoors, living the good life, spending time in the garden, and playing with the kids.
Yet none of us are immune to the dangers of too much sun.
I'm talking about the redness, the peeling, the pain, and the increased risk of skin cancer – we can't hide from these facts.
But, as with everything in life, there is balance. We do need a little sun to give us vitamin D and boost our happy hormone levels.
And that is where the coconut oil comes in.
Coconut oil has been growing in popularity as an oil to support tanning skin. It's packed full of nurturing, moisturizing natural fats that help the skin maintain its condition while in the sun.
It's not a sunblock, nor will it protect your skin from the sun's rays, as it contains little to no SPF.
But! It can help skin stay hydrated while tanning, which in turn helps prevent the notorious drying effects post sunbathe.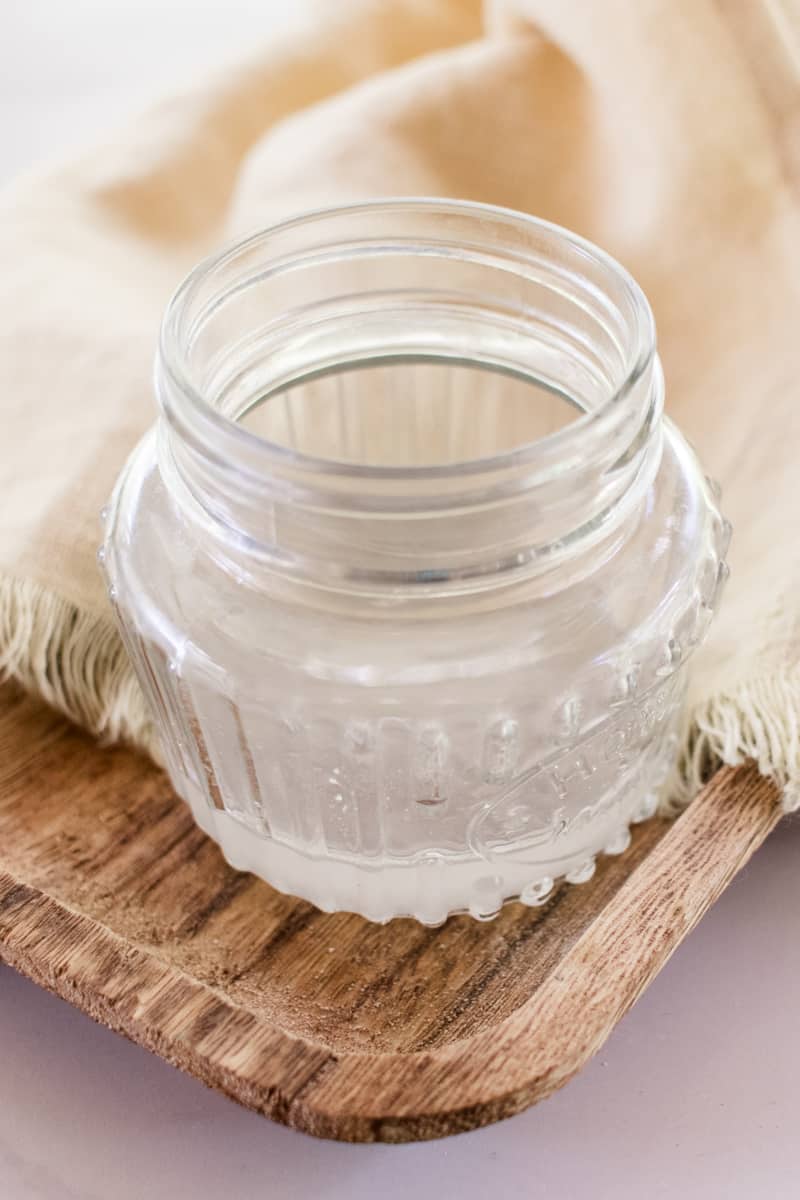 How to tan with coconut oil
To use coconut oil for tanning, you can expect your tan to develop quicker and for your skin to stay moisturized for longer.
The first step in tanning with coconut oil is exfoliation. You must exfoliate your skin to remove dead skin cells and dirt, which might hamper the absorption of the coconut oil.
So, grab a loofah or sponge and give your skin a nice scrub in the shower beforehand.
Next, apply your coconut oil generously and evenly across the area you wish to tan.
Let the coconut oil sit on your skin for at least a few minutes before sunbathing.
And then, find some sun … and keep on top of that timer!
The use of any tanning oil needs to be done with certain safety precautions in mind. The first, perhaps most apparent, is never letting yourself burn.
Studies show that spending more than 20 minutes in the sun in any one sitting can cause skin damage and may lead to skin melanoma (cancer) developing in the future.
So to be extra safe, I recommend limiting your sun exposure to ten minutes at a time. A short burst of sun leads to a nice, gradual tan developing.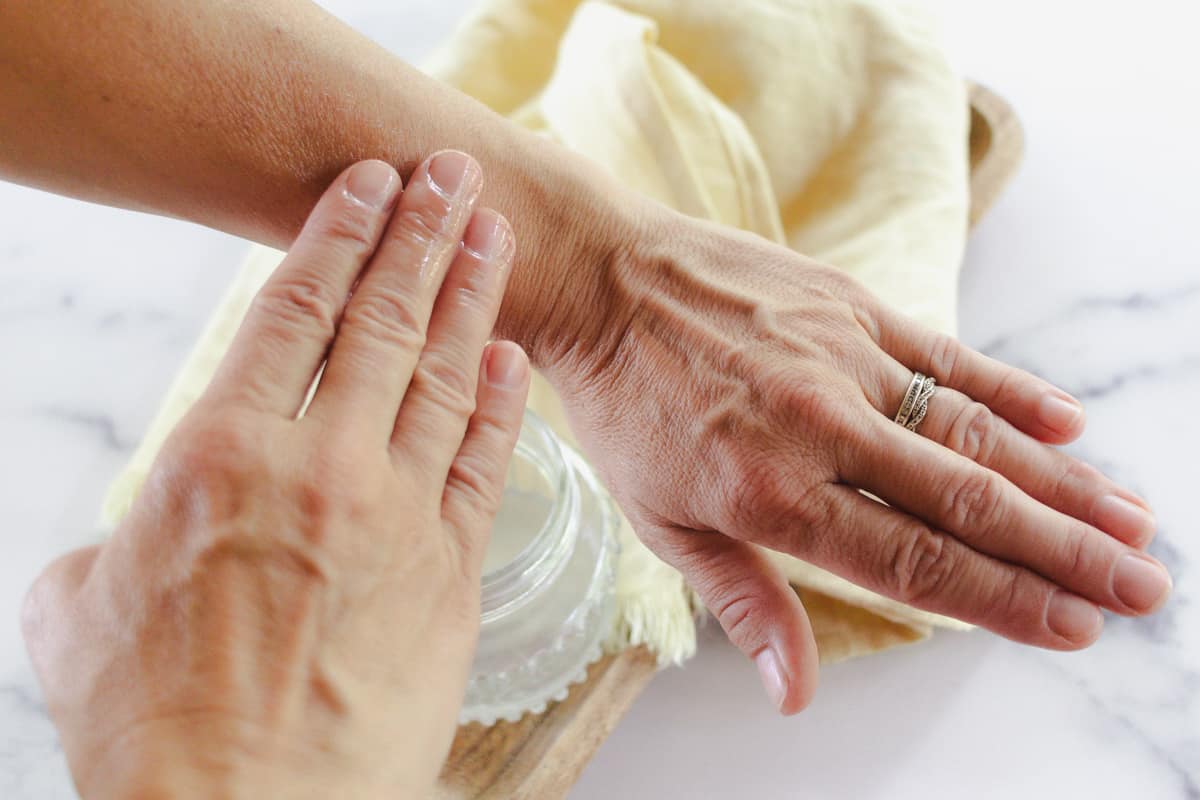 The SPF of coconut oil
Ah, now, this is important.
Coconut oil definitely won't stop you from burning – this is if you're curious about the spf of coconut oil.
If anything, coconut oil might make you burn quicker, so the best thing to practice is doing short sun sessions.
Limit your sunbathing to a maximum of ten minutes at a time to avoid ending up red and frazzled.
Short, regular exposure to the sun is what develops a glowing tan over time.
Whereby intense, long-duration sunbathing often leads to nasty burns, peeling, and potential future skin troubles.
Is it safe to tan with coconut oil?
It's only safe if you use it in the right way, I would say.
You should apply coconut oil after exfoliating your skin and then top it off with a sunscreen if you plan to stay in the sun longer.
And if you're being smart and only going out in the sun for a few minutes, then sure, coconut oil will help you develop a tan faster.
Whether it's safe or not is a tricky question to answer clearly. Coconut oil can be a great way to get a golden hue, but staying safe is essential.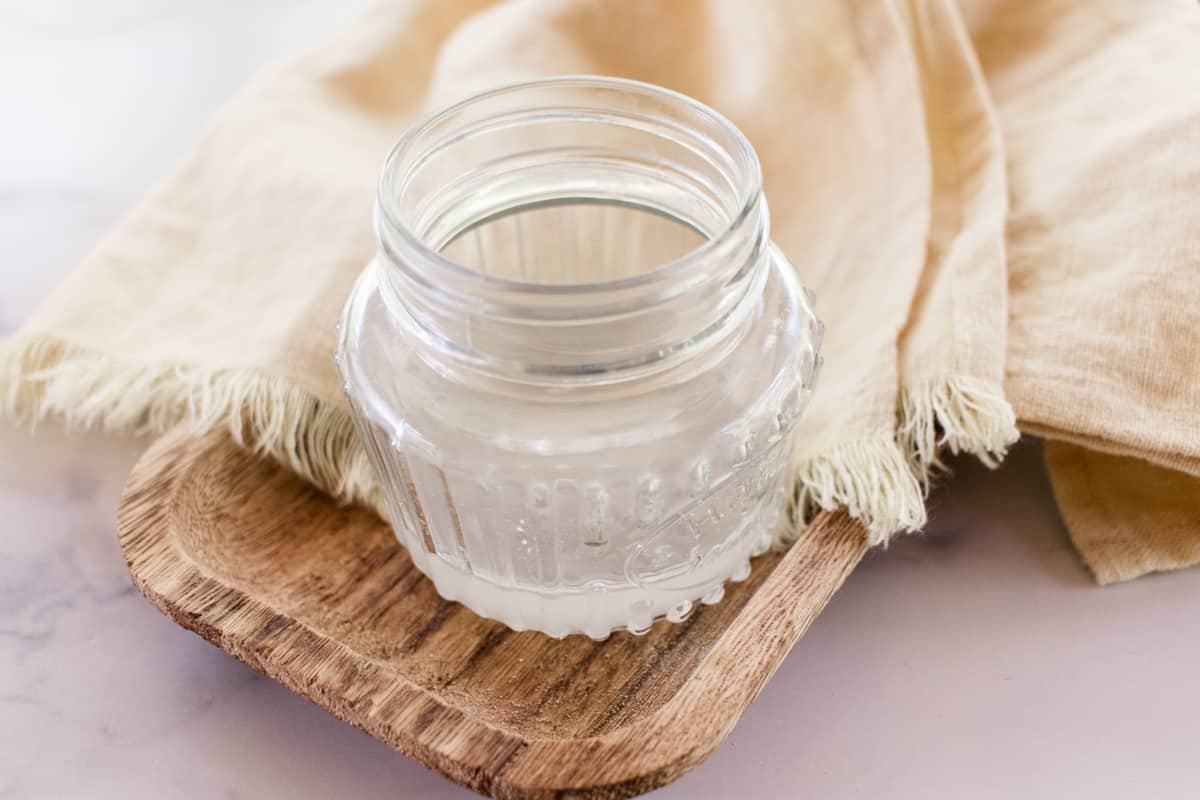 Coconut oil for tanning
Just like tanning oil, coconut oil can be used to promote a healthy-looking tan.
But, unlike most tanning oil. Coconut oil is a solid and melts when you rub it between the palms of your hands.
And compared to conventional and homemade tanning oils, coconut oil feels a bit more runny once it's applied to the skin.
Personally, I prefer a tanning oil like this one here, with a mix of different oils, rather than simply coconut oil.
But if you are looking for something quick and easy, coconut oil will work for tanning.
What kind of coconut oil to use for tanning?
The quality of the coconut oil is essential here when it comes to choosing it.
I recommend looking for cold-pressed, unrefined versions. They're usually labeled "raw" or "virgin" and should be free from preservatives and additives.
Opt for organic, non-GMO, 100% pure (natural) coconut oil. Avoid coconut oil that has been processed with hexane or other solvents, as these are toxic.
What about fractionated coconut oil?
Now, a popular form of coconut oil used for tanning or applying to the skin is fractionated coconut oil.
Fractionated coconut oil comes from regular, unrefined coconut oil but has had its long-chain fatty acids removed.
This makes the resulting product more liquid rather than solid, meaning it's easier to apply, and has a less greasy sensation on the skin.
Fractionated coconut oil has been developed for use on the skin. It's meant not to clog your pores, meaning breakouts are reduced, and it absorbs quicker than more solid forms of coconut oil.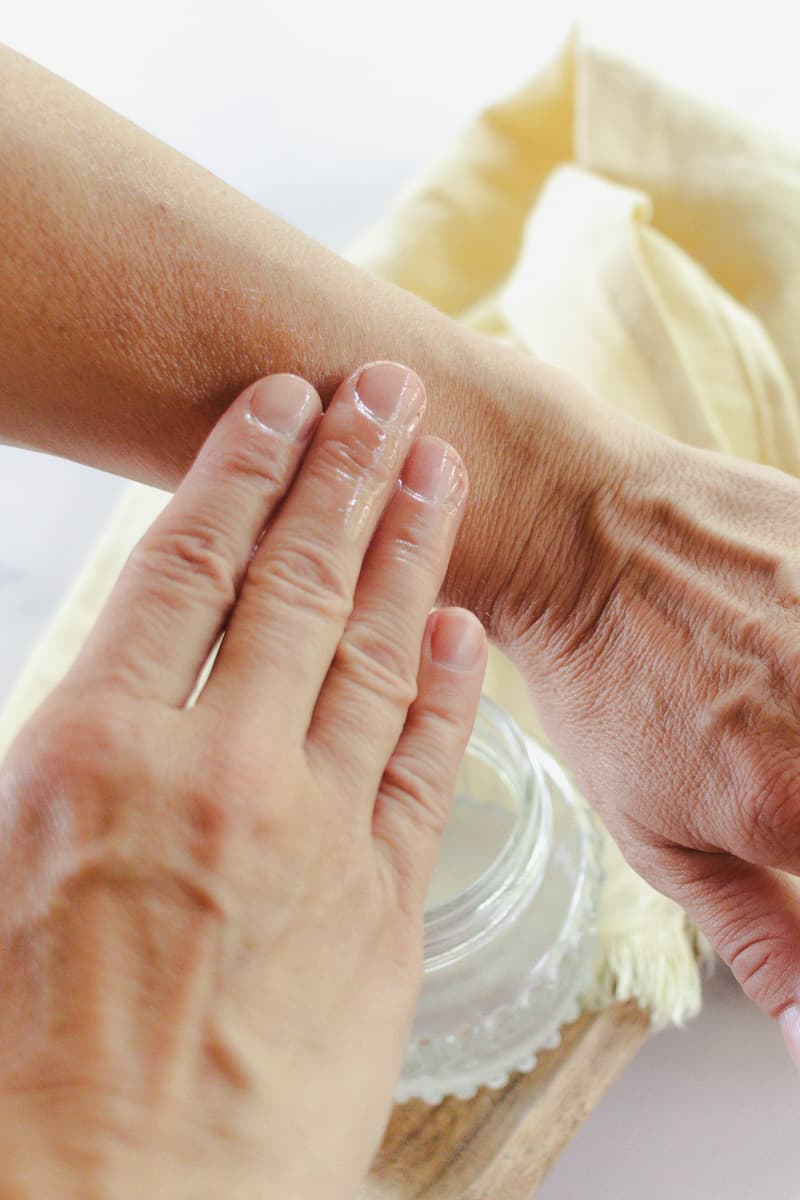 FAQs
What does coconut oil smell of?
Without sounding too obvious – coconut oil smells like coconut! Which I personally love as it's a gorgeous tropical scent. Perfect for summer!
Does coconut oil protect against UV rays?
No, it doesn't.
This is why you would need to use an SPF or sunblock if you spend more than ten minutes in the sun at any time.
Is coconut oil expensive?
I guess it depends on what you find expensive. But on the whole, using coconut oil is way cheaper than some of the other tanning oils you'll find in store.
Does coconut oil make you tan faster?
Yes, in theory, it does.
And that's because coconut oil contains lauric acid, which is an essential fatty acid, believed to help speed up the tanning process.
What else can you do with coconut oil?
I'm glad you asked! Coconut oil has tons of uses, from cooking to moisturizing the skin to being used in a delicious lip scrub.
I do hope this post enlightens you a little more about coconut oil for tanning. If you have any questions, drop them in the comments section below!
And if you are looking for more posts like this, check out one of these!