Use this homemade tanning oil to get a gorgeous golden glow quicker and easier.
Perfect to moisturize and condition your skin before going out in the summer rays!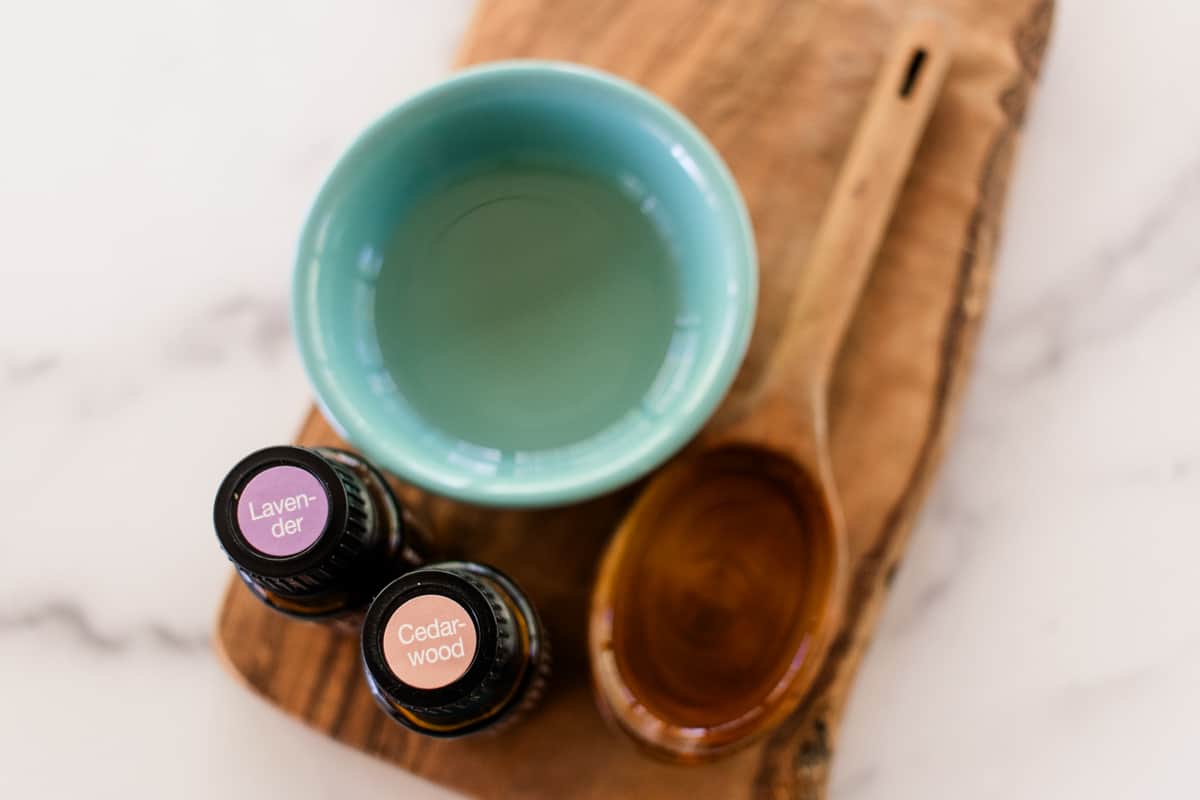 If you want to boost your natural tan during these dreamy summer months, look no further. A homemade tanning oil could be the answer.
But before we get into the details – here's a little safety talk. Which is that tanning oil is not a substitute for SPF (sun protection).
A tanning oil does not protect your skin from the sun or sunburn whatsoever.
What it does do, is enhance the natural tanning process while helping your skin stay hydrated and conditioned.
In this post, I'm sharing a straightforward recipe for a homemade tanning oil that can speed up the tanning process.
Of course, it goes without saying that you need to use tanning oil responsibly.
Sunbathing can be dangerous if it's not done correctly (read more about the safety elements in the 'tips' section).
Therefore, please do follow the advice shared in this post, and always tan with safety in mind.
What is tanning oil?
A tanning oil is a product that you apply to your skin to speed up the tanning process.
It enhances the activity of the UV rays from the sun, meaning your skin creates melanin quicker (the natural tan pigment), resulting in more rapid tan development.
If you want to learn more about tanning oils, I have a whole post on it here.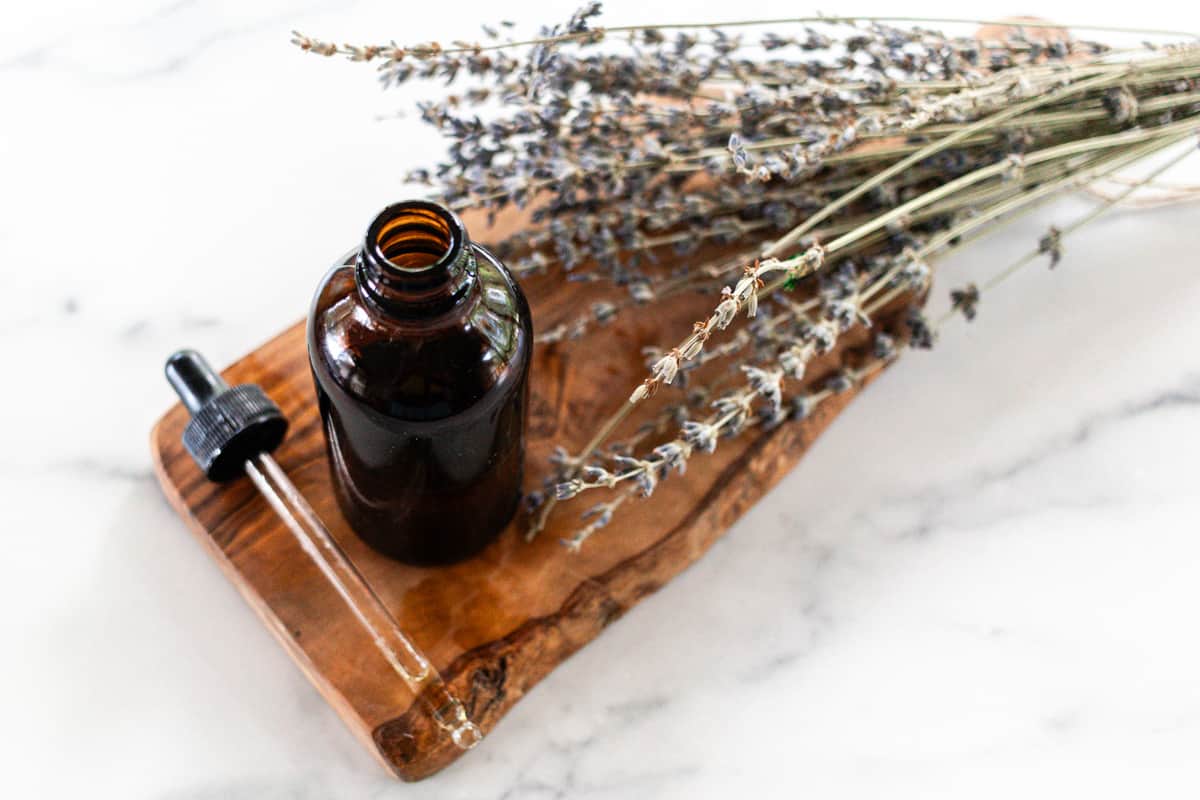 This post contains affiliate links, which means I make a small commission at no extra cost to you. Get my full disclosure here.
What does tanning oil do?
It helps to speed up the natural tanning process so a tan develops faster.
It moisturizes your skin and helps to prevent peeling.
It encourages deeper tan development with a darker hue.
It improves the surface of your skin, allowing for a more 'even' tan.
It makes your skin smell gorgeous (which is a bonus when you're sunbathing!)
Key ingredients
Sunflower oil: helps the skin stay hydrated while tanning and prevents the skin from cracking.
Olive oil: Is believed to help the tan develop darker and quicker by accelerating the effects of the sun's UV rays.
Lavender essential oil: smells lovely and is a great relaxant too, plus it's renowned for its healing properties for the skin.
Cedarwood essential oil: wonderfully woody and aromatic, cedarwood works well with Lavender oil to offer a glorious scent while in the sun.
How to make tanning oil
Ingredients
Tools
Instructions
Use a small funnel or pipette to add the sunflower and olive oil to a 4-ounce glass dropper bottle.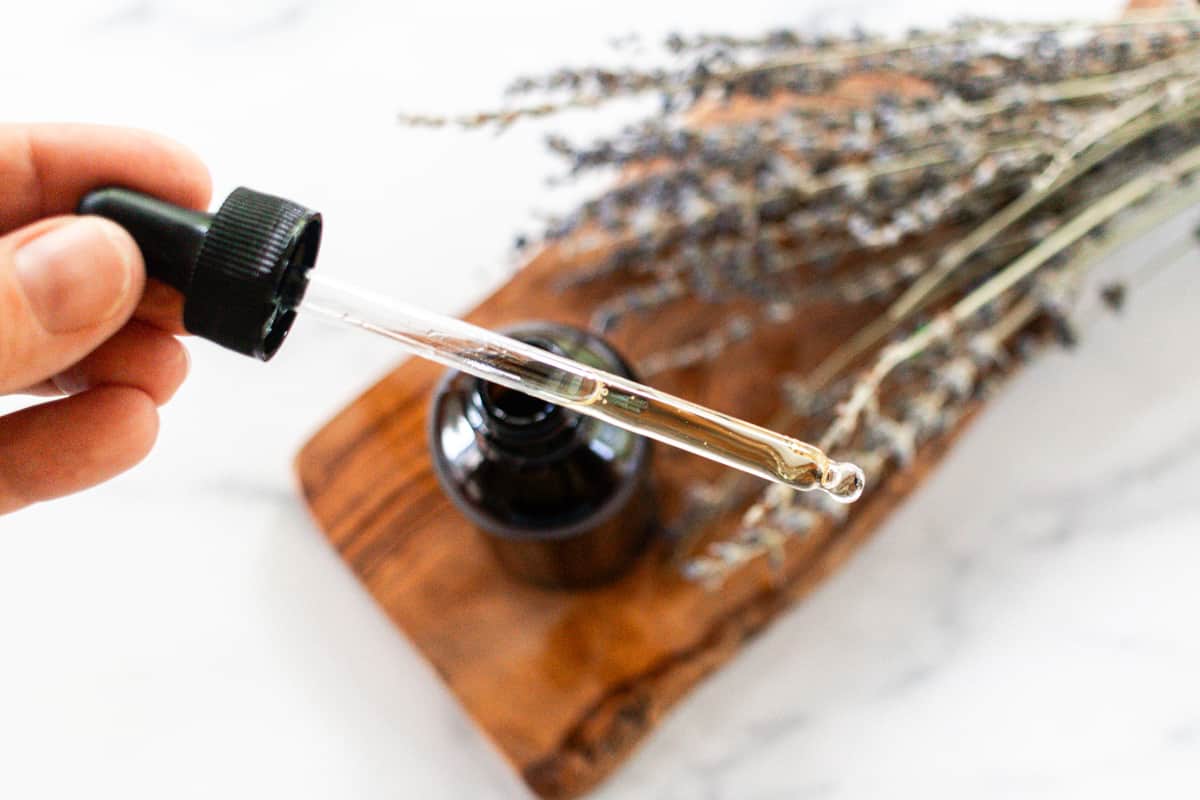 2. Add the essential oils, secure the dropper top, and shake well.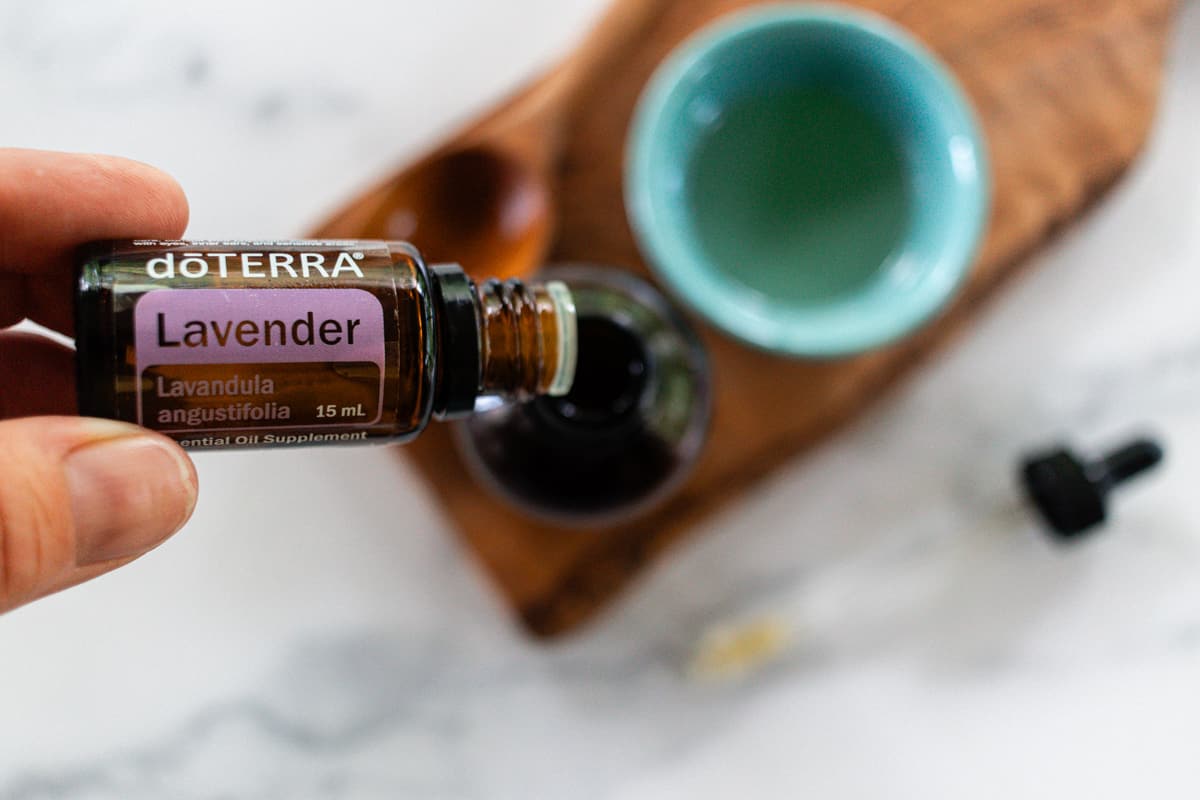 3. Add a few drops to the palm of your hands, warm slightly with a circular motion, and apply to your skin before sunbathing.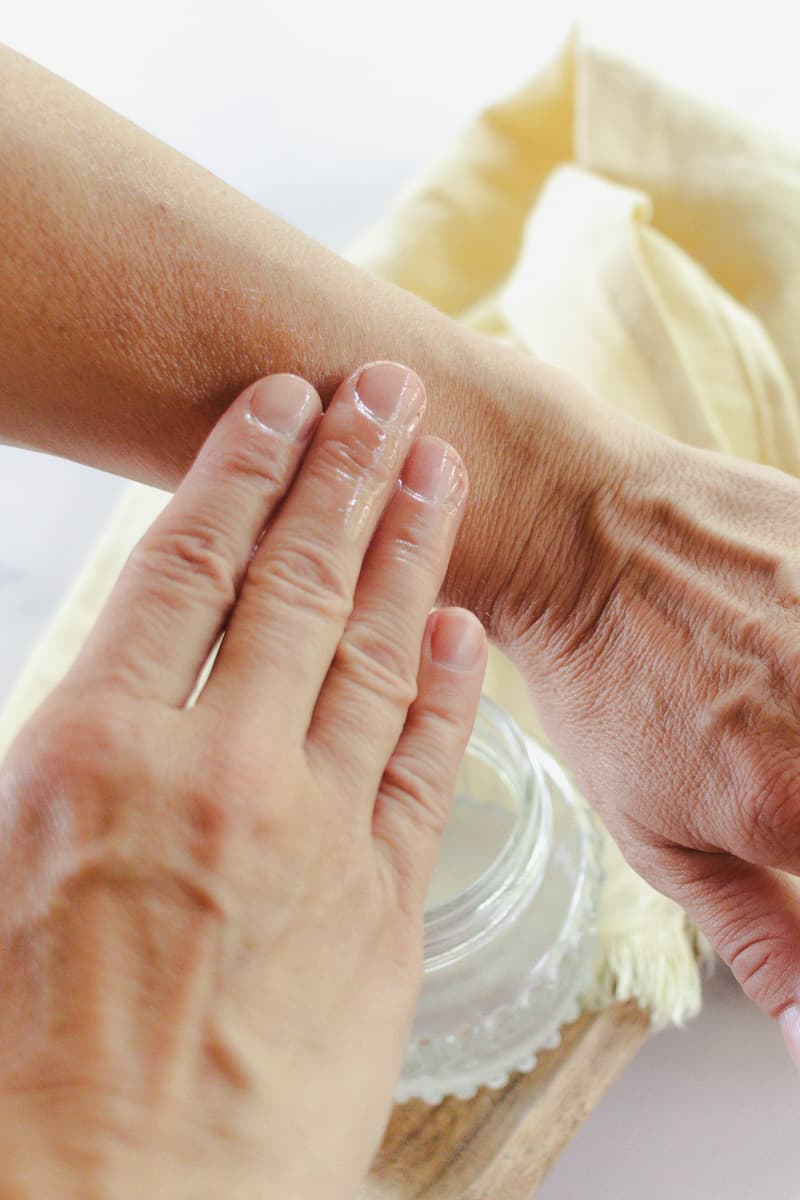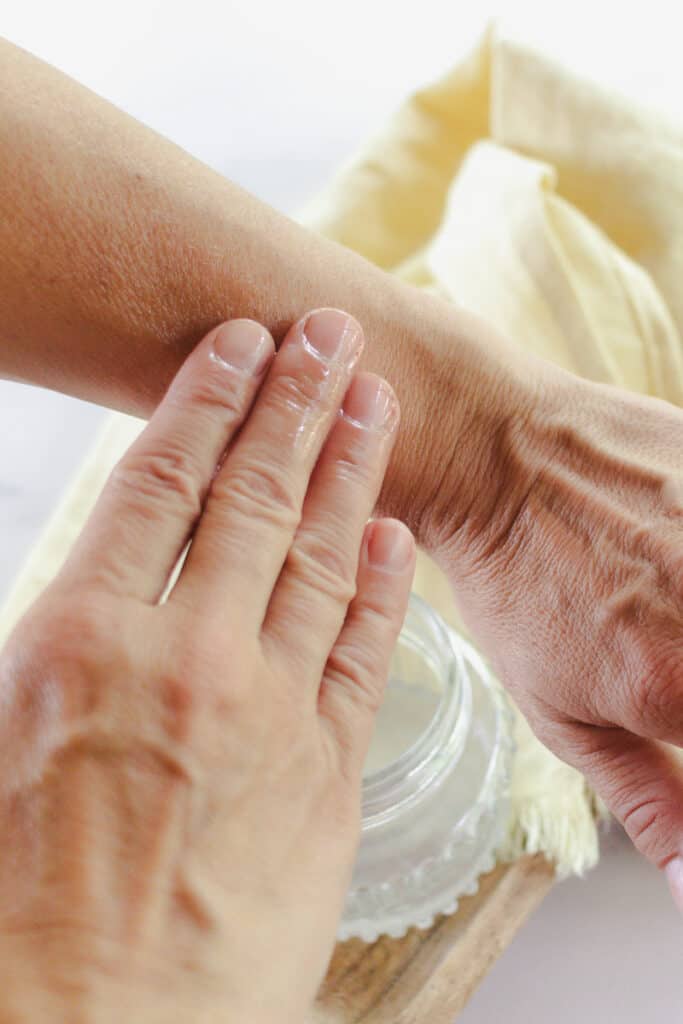 How to apply tanning oil
The critical thing with tanning oil is you'll want to apply it before you go out in the sun, ideally at least ten minutes beforehand.
The reason is it'll help condition your skin before sun exposure, giving it the best base prep so the active ingredients have time to be absorbed.
Really, you want a tanning oil to melt into your skin rather than stay on the surface of the skin. It shouldn't feel oily or greasy, contrary to those 60s movies we all saw as kids!
Letting the oil absorb gives your skin the best chance for speedier tanning, and it'll help prevent your tan from peeling and drying out.
Therefore, apply a coin-sized amount of tanning oil to the palm of your hand and rub your hands together to coat them in the oil.
Then apply to the parts of your body you wish to tan, avoiding the delicate areas. Wait for at least ten minutes, and then you're ready to sunbathe.
How long should I tan in the sun?
It is recommended to tan for no more than twenty minutes a day with tanning oil.
The most important thing when using tanning oil is not to overdo your time in the sun.
Safety is paramount. Sunburn hurts, is unsightly, and can lead to skin cancers and other skin troubles later down the line as well as premature aging.
So, stick to short sunbathing sessions! I am a little more cautious and generally spend no longer than ten minutes in any one sitting in direct sun without sunscreen.
Always avoid the midday sun too, when the UV rays are at their strongest.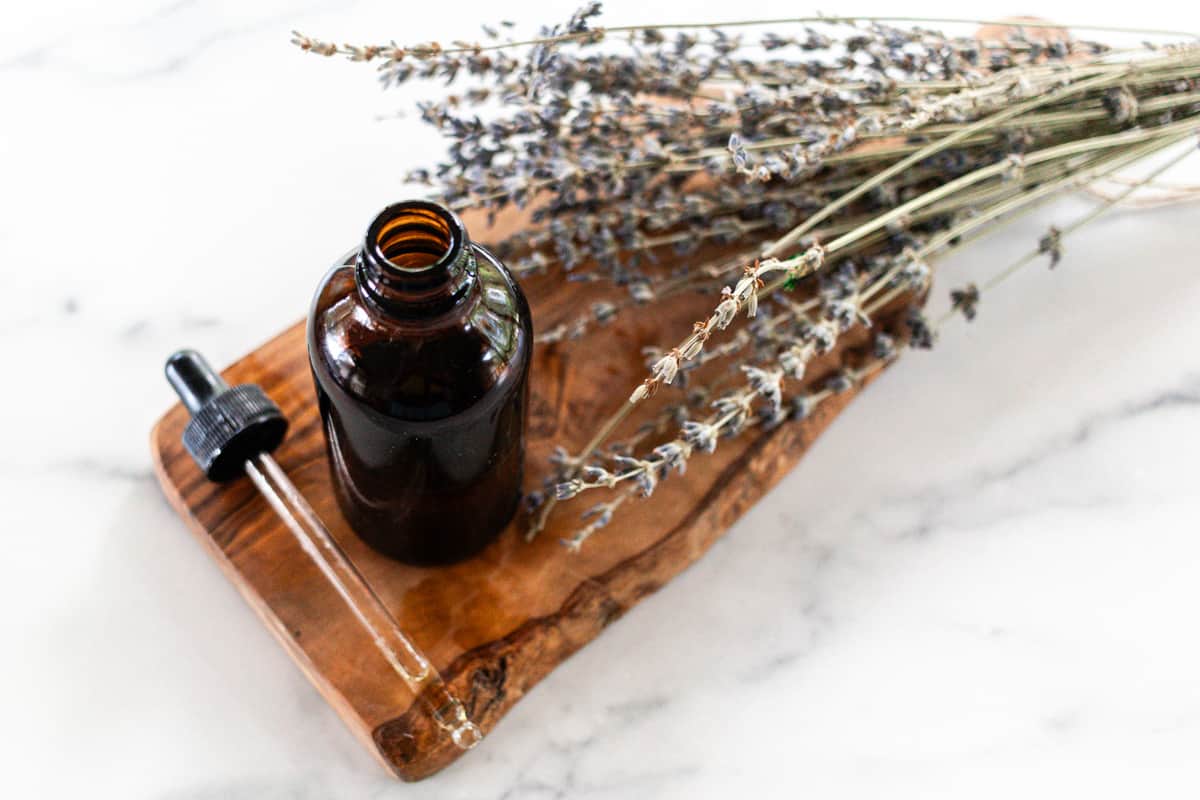 Tips
Sunbathe safely. I know I may be repeating myself a little here, but the sun can damage our skin if we don't follow simple guidelines.
The best way to develop a tan that lasts and looks nice is to enjoy the sun a bit at a time. Don't plan to sunbathe all day, as you're bound to burn your skin.
Little and often is the motto I use. I never go out in the midday heat, either.
The late afternoon softer sun is my favorite to spend time in, and I find this tans my skin slowly and gently.
Tanning oil is not a replacement for SPF! If anything, a tanning oil will make sunburn more likely if you don't sunbathe responsibly, so always take care and don't spend too long in the sun at any one time (max recommended by studies is twenty minutes at a time, but I say ten minutes is enough to be safe.)
If you plan to be out in the sun for longer, you must use sunscreen or cover up with clothing after applying a tanning oil.
Store this tanning oil in a dark cabinet with the lid on tight so it doesn't spoil. It can last up to one year, but always smell it before using it to ensure the oils haven't gone rancid.
Frequently asked questions
Does tanning oil protect you from sunburns?
No, it doesn't. You would need to use an SPF or cover up with appropriate clothing to protect your skin from sunburn.
Takeaways
I hope you enjoy making this recipe and trying out this homemade tanning oil yourself. If you made this recipe already and loved it, please consider leaving a review below!
And if you want more great recipes, check out some of my favorites below!
Yield: 3 ounces
The Best Homemade Tanning Oil Recipe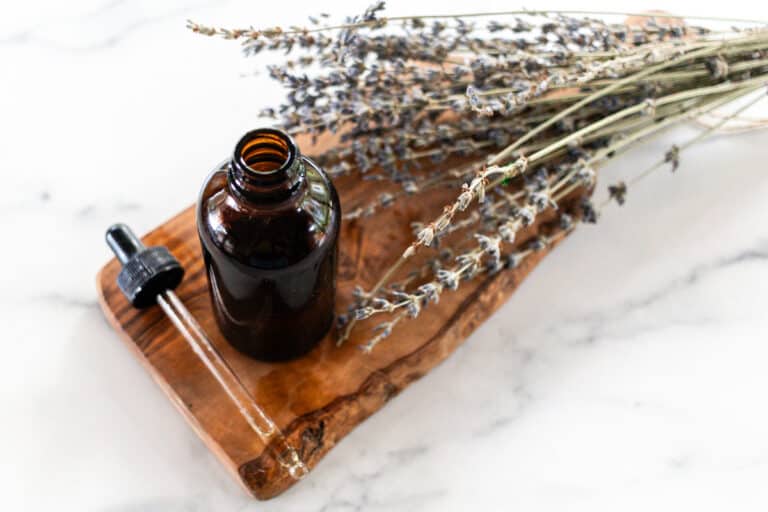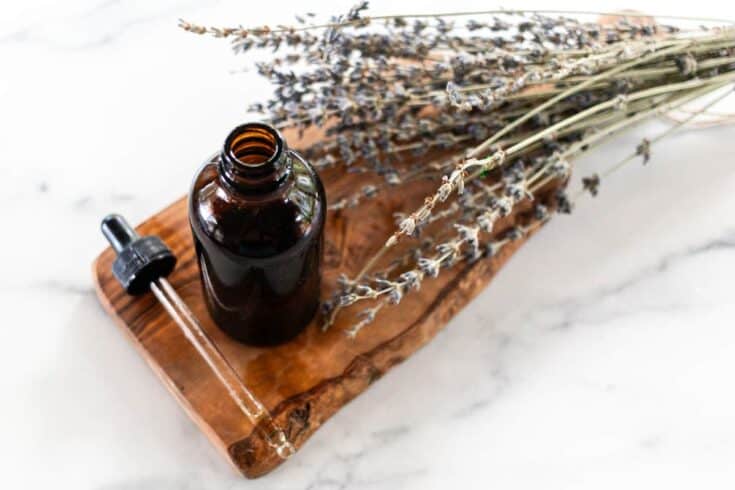 Want to boost your own natural tan during these gorgeous summer months? Look no further than this homemade tanning oil!
Instructions
Use a small funnel or pipette to add the sunflower and olive oil to a 4-ounce glass dropper bottle.
Add the essential oils, secure the dropper top, and shake well.
Add a few drops to the palm of your hands, warm slightly with a circular motion, and apply to your skin before sunbathing.
Notes
Tanning oil is not sunscreen and should not be used as such.
It is recommended to stay out in the sun for no more than 20 minutes a day when tanning. I personally only tan for 10 minutes.