LOOKING FOR A NATURAL REMEDY FOR STINKY SHOES AND FEET? LOOK NO FURTHER! MAKE THIS SIMPLE DIY FOOT AND SHOE DEODORIZER SPRAY FOR HEALTHY, PLEASANT SMELLING FEET.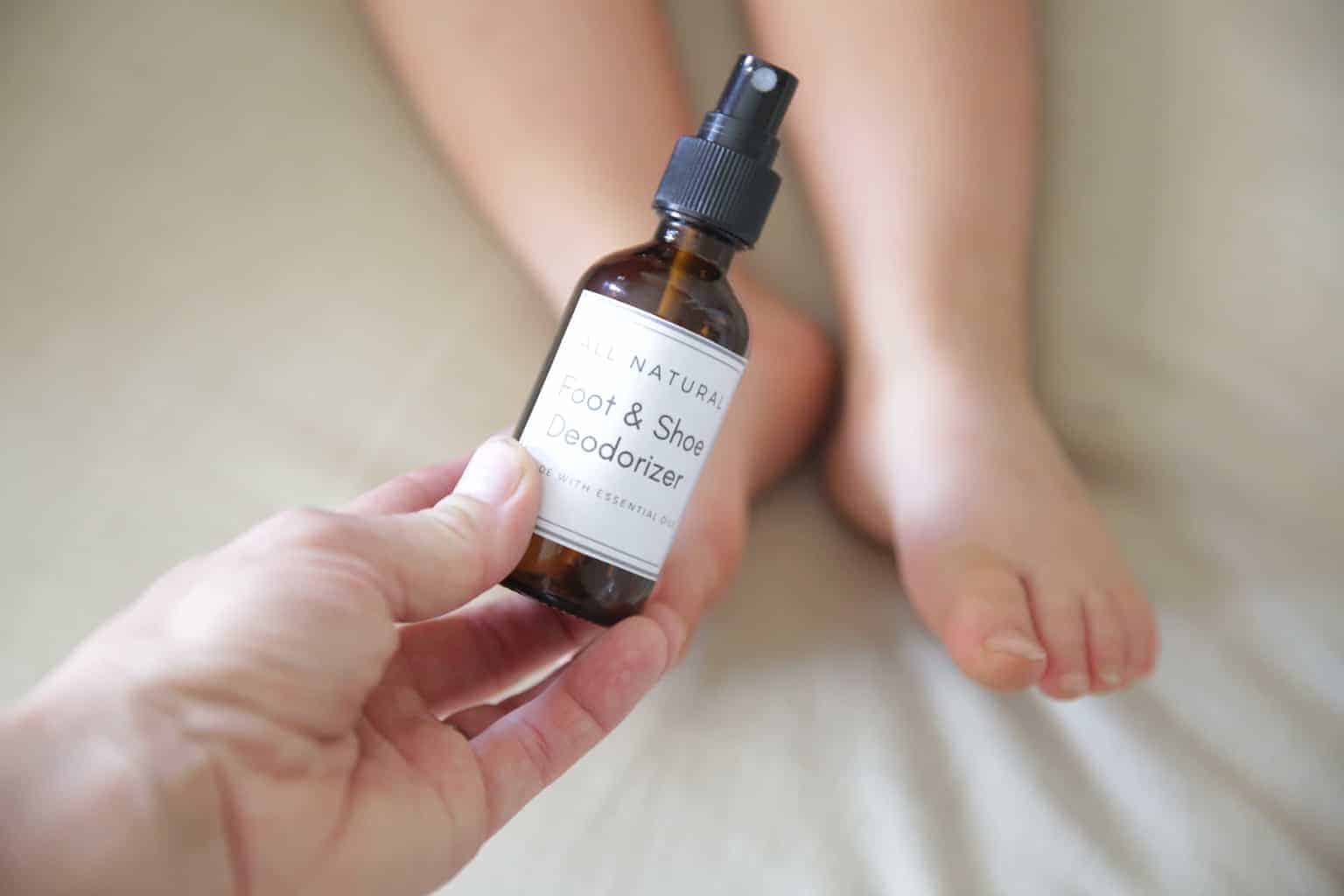 With a couple of essential oils, a spray bottle, and water, you can have the perfect, all-natural foot spray. This spray will keep your feet healthy and smelling clean.
Get access to my online resource library here for your free printable label.
DIY FOOT AND SHOE DEODORIZER SPRAY VIDEO
ESSENTIAL OILS FOR HEALTHY FEET
During the summertime, we spend a lot of time at the pool and walking around barefoot. There can be countless bacterias and fungi growing in public places, pools, showers, locker rooms, and bathroom floors.
Things like athlete's foot can spread through direct contact with an infected person.
Oregano and melaleuca essential oil can help protect against bacterias, fungus and promote healthy toenails and feet. These oils can also be used for flaky, discolored, and brittle toenails.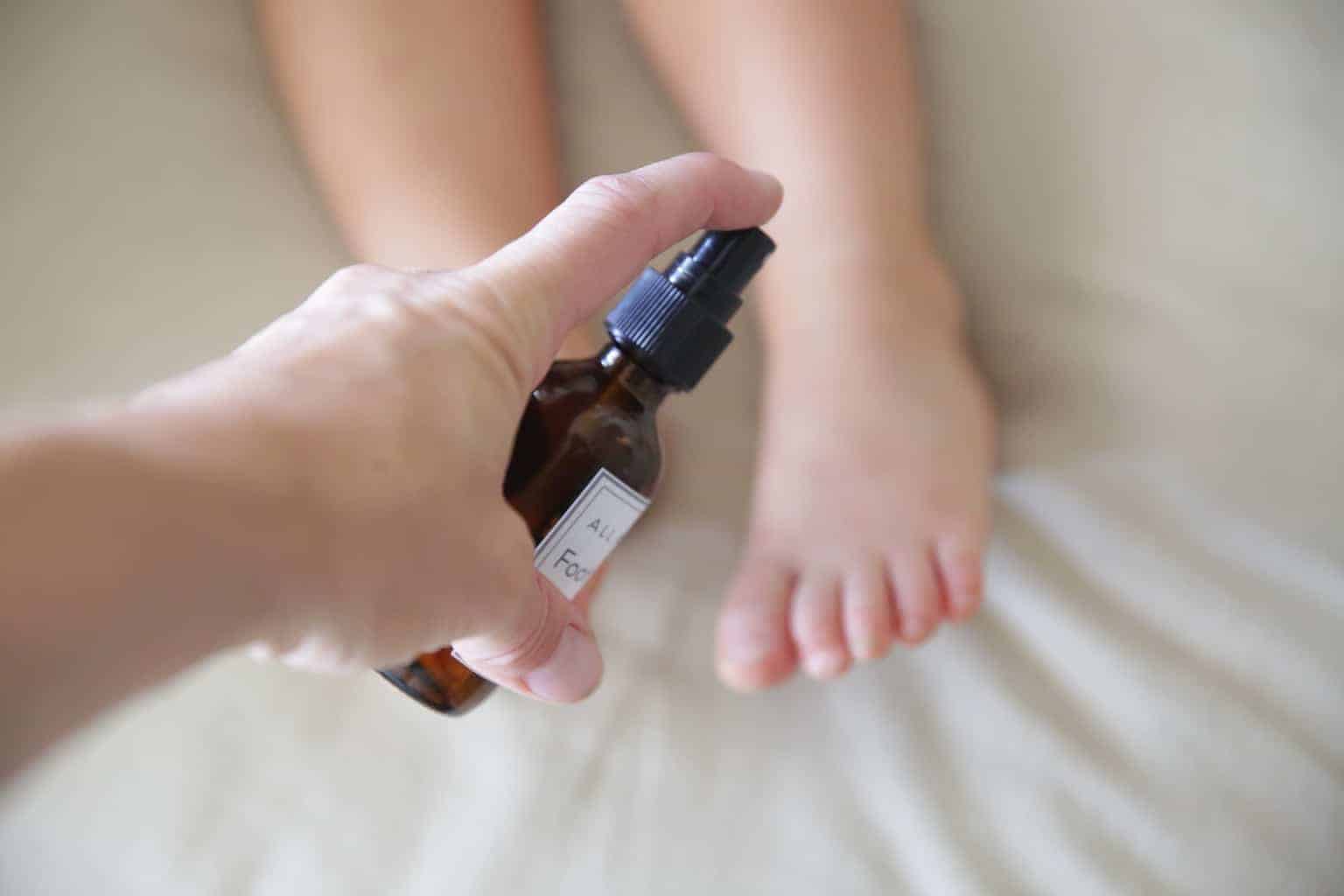 ESSENTIAL OILS FOR SMELLY SHOES AND FEET
When it comes to unpleasant smells, the blend I first think of is "purify." Purify is DoTERRA's cleansing blend and it has lemon, siberian fir, citronella, lime, melaleuca, and cilantro in it.
This essential oil blend is a great natural deodorizer. I diffuse this one in my home anytime I want to cleanse the air and freshen the house. Or when I walk into my boy's room in the morning, if you have boys, you know what I'm talking about. Ha.
I make a foot and shoe spray that works well for cleansing your feet, toenails and keeps your shoes smelling fresh.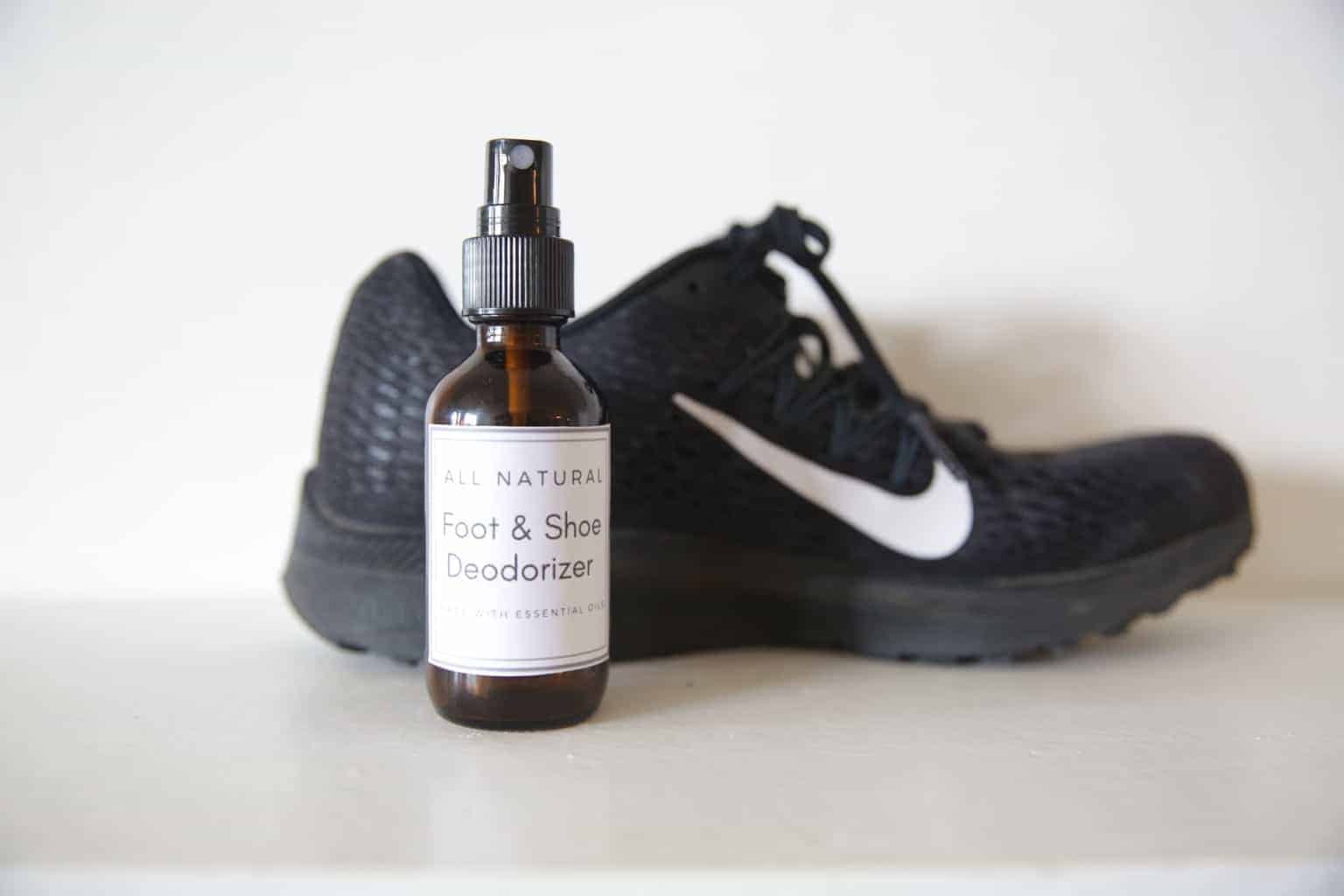 This post contains affiliate links, which means I make a small commission at no extra cost to you. Get my full disclosure here.
DIY FOOT AND SHOE DEODORIZER SPRAY INGREDIENTS
DIY FOOT AND SHOE DEODORIZER SPRAY INSTRUCTIONS
Add essential oil to a 4-ounce glass spray bottle.
Top off with water.
Spray on feet, toenails, or inside shoes as needed.
PIN IT FOR LATER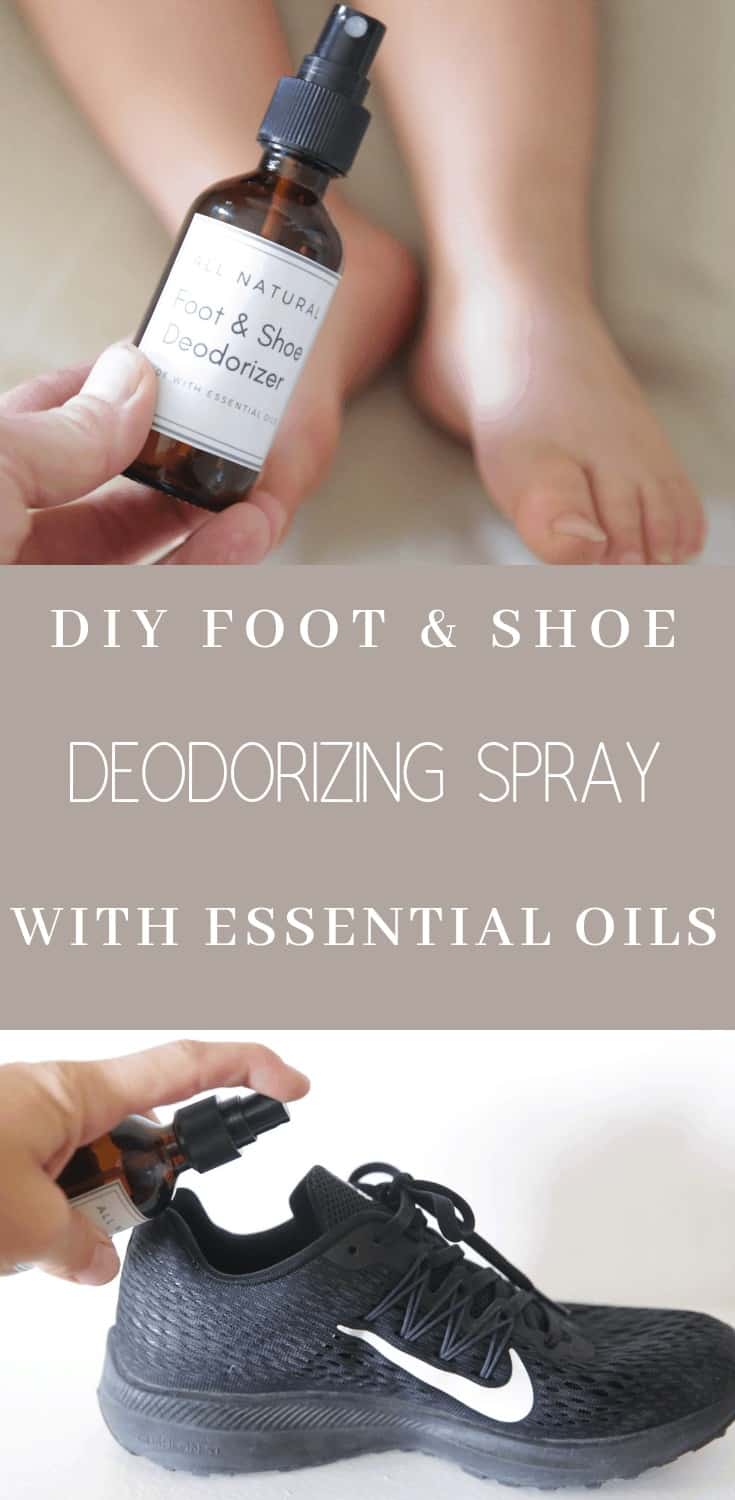 Follow along with our oily house: