Learn how to make homemade all-natural toothpaste with essential oils. Full video tutorial and free printable labels.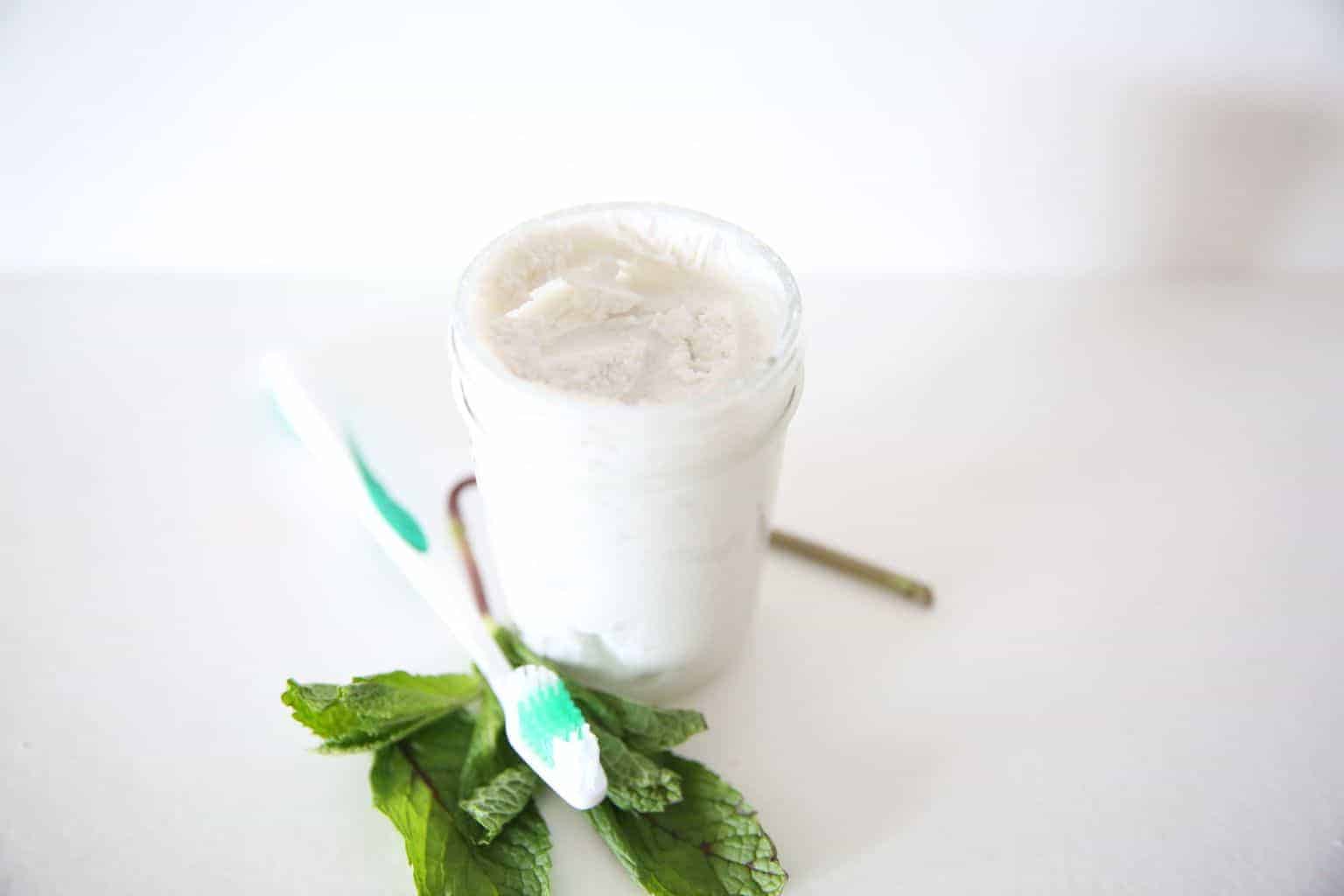 If you stick around my blog long, you will find out that I like to make a lot of homemade products to get rid of toxins in my home. One of the first things I started making was toothpaste.
I still use this same toothpaste recipe and I love that it works great for kids too. This toothpaste can protect from cavities, strengthen gums, and whiten teeth.
Get access to my online resource library for your free printable label.
HOMEMADE WHITENING TOOTHPASTE WITH ESSENTIAL OILS VIDEO TUTORIAL
This post contains affiliate links, which means I make a small commission at no extra cost to you. Get my full disclosure HERE.
WHAT IS WRONG WITH CONVENTIONAL TOOTHPASTE?
Removing conventional items full of toxins and chemicals from of my home was a top priority when I first started using essential oils.
Have you ever read the warning label on the back of your toothpaste tube? Mine says, " KEEP out of reach of children. If more is swallowed than the normal amount used for brushing, get medical help or contact poison control right away."
YIKES! Something that my kids see me put in my mouth could greatly harm them if they put it in their mouth. This is why I decided to make my own toothpaste with natural and safe ingredients.
HOMEMADE TOOTHPASTE INGREDIENTS
HOW TO MAKE TOOTHPASTE
Mix 5 parts calcium carbonate, 3 parts xylitol, and 2 parts baking soda in a bowl.
Add 5 drops of clove bud and 15 drops of peppermint essential oil. (Or check out other essential oils you can use below)
Add 4 parts coconut oil and mix until well combined.
Store your toothpaste in an airtight container. That simple!
You can make any quantity you want! I do this with tablespoon amounts and usually, double this recipe.
BEST ESSENTIAL OILS FOR HOMEMADE TOOTHPASTE
Peppermint– Add peppermint essential oil to help freshen breathe and leave the mouth feeling clean.
Spearmint– Spearmint doesn't have as strong of a mint flavor as peppermint and my kids prefer it. I add a few drops of this into their toothpaste to freshen breath.
Clove– Everyone should add a few drops of clove to their homemade toothpaste. Clove has powerful cleansing and purifying properties.
Wild Orange– Wild orange will help cleanse the mouth.
Cinnamon– Cinnamon essential oil can be used to freshen breathe and naturally whiten teeth.
Make sure the essential oils you choose are pure and recommend for internal use.
Have you ever made your own toothpaste? Did you add essential oils for extra flavor and benefits? Share your recipes and favorite blends in the comments.
More of my Favorite Posts:
Essential Oils for Natural Dental Health
PIN IT FOR LATER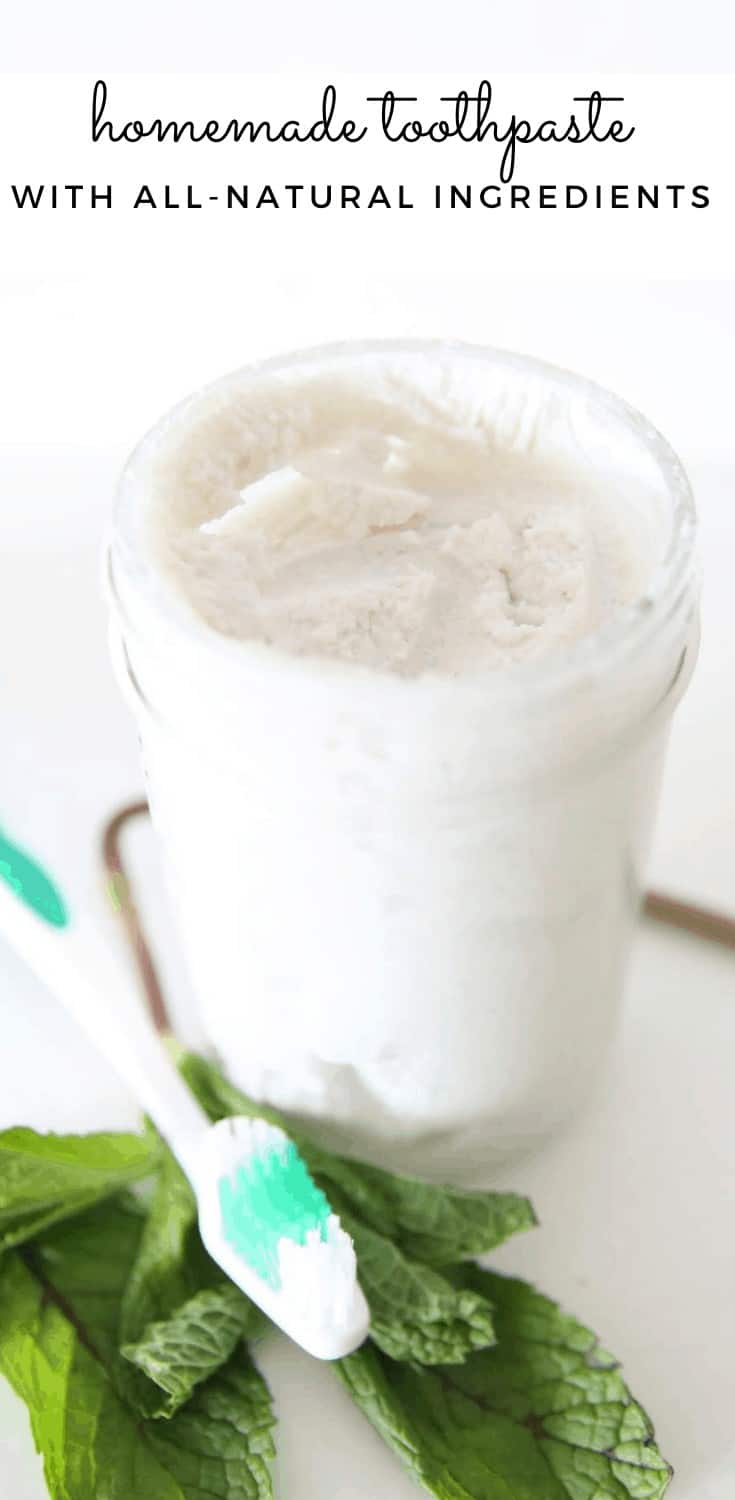 Follow along with our oily house:
Thanks for stopping by our oily house!