Hailed as the wonder product for hair, black seed oil is unbeatable when it comes to its vitamins, minerals and antioxidants, all of which means great things for beautiful, healthy hair. Enjoy!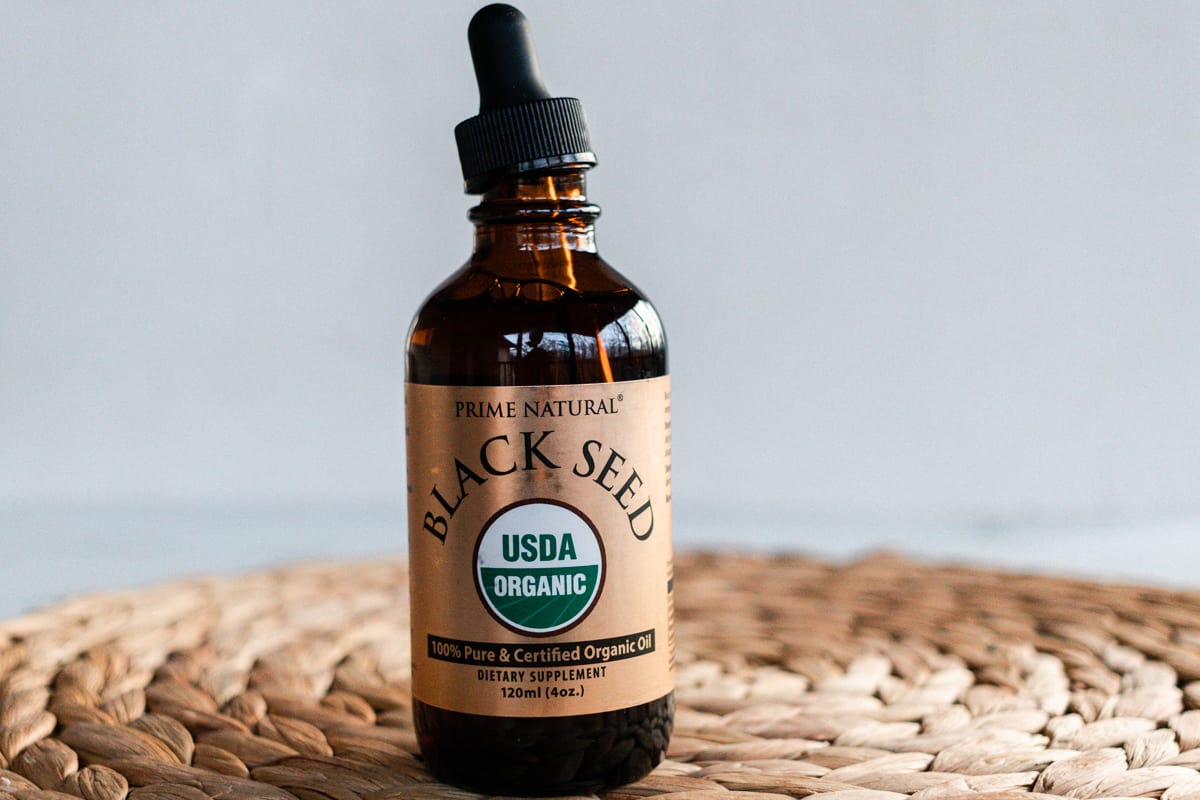 I wouldn't be surprised if you'd never heard of black seed oil for hair. I was new to it initially, and it intrigued me too.
What even is black seed oil, I remember asking.
It sounds like something you cook with rather than a hair care product. And in truth, it's both of those!
I wanted answers, so I did my research, and after reading up on the black seed oil benefits for hair, I knew I'd be hooked.
This stuff is powerful, natural, multi-use, and works to transform dry, frazzled hair into deeply nourished, glorious locks.
I'm sharing with you all I know about black seed oil so that you can experience the benefits too.
By the way, when we talk hair here, we mean all hair.
Yes! Black seed oil for beards is also worth considering if you've got a hairy-faced person in your household like me!
black seed oil for hair growth
The black seed comes from the plant with the Latin name 'Nigella Sativa.'
Some people call it black caraway seed or black cumin, and it's often found in Indian cooking, adding delicious spice and depth to curries.
It has various other names, too – the list of names is pretty long, so I won't go into it here too much.
You only need to be aware of the name black seed oil when you're purchasing it. It's the oil that is the special bit that has huge amounts of desirable properties.
Black seed oil has been used for centuries for its health benefits too, but somewhat recently gained popularity for how it helps with hair health – particularly hair growth.
Containing tremendous amounts of vitamins, black seed oil is believed to promote healthier and stronger hair growth from the root, helping improve the condition and appearance of hair from the first application.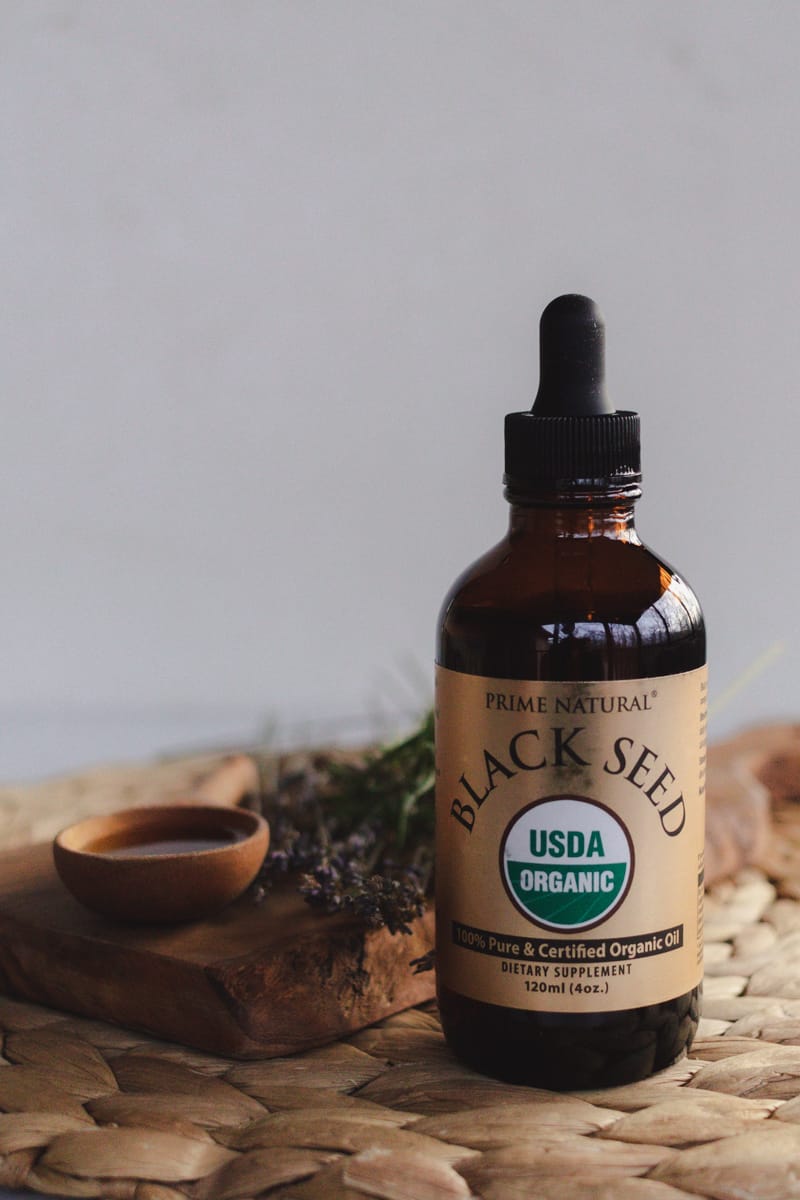 This post contains affiliate links, which means I make a small commission at no extra cost to you. Get my full disclosure HERE.
how to use black seed oil for hair growth
I know that this is the big question we all want answered: how do you use black seed oil to make hair healthier and luscious?
Well, it's pretty simple, actually. You can buy pure, natural black seed oil from many health food stores and online, too – this is the brand I use
Try and buy the highest quality black seed oil for your budget, if you can. Make sure it's organic – 100% pure is best, as you don't want to add unnecessary additives to your hair with a watered-down version.
And all you do, is apply a few drops of the oil to your hands, rub it in a circle gently like you would a massage oil, so it warms a little, then massage it into your scalp.
Leave it on for at least 20 minutes (better 30 mins if you can), then wash it out and style it as normal.
If you want an extra boost of hydration on top of the black seed oil benefits, you can combine it with equal parts coconut oil and leave it on for the same amount of time before rinsing out.
Can I leave black seed oil in my hair?
It may be tempting if your hair is really dry or damaged to leave in black seed oil – as a deep conditioning treatment type thing, and in truth, there's no harm in doing so.
The only thing to know is that it's oily in character; therefore, it may make your hair greasy. It certainly would mine!
I personally wouldn't leave anything on my hair – I always like to use it and then remove it.
But so you know, you can leave it in if you want to. Say, if you want to use a really small amount, more as a balm, you can certainly give it a go. Why not, I say!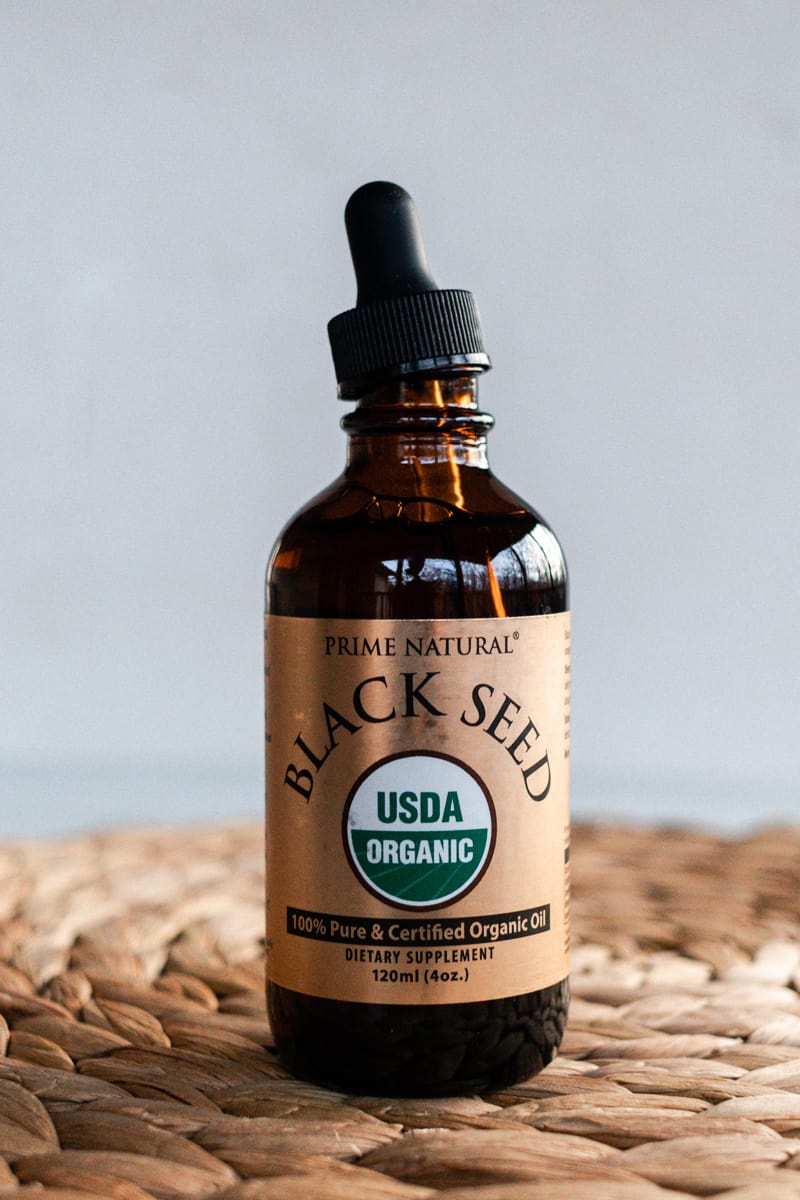 Is black seed oil good for hair?
Oh yes, black seed oil is not just good but amazing for hair! It really is. It's super hydrating and full of vitamins such as vitamins A, B, and C.
It's also an antioxidant, an anti-inflammatory and a source of minerals. When I say it's a miracle product, I'm not kidding – it truly is!
All these properties mean that black seed oil may help with hair growth and re-growth from hair loss. It has been known to stimulate new hair as well as accelerate the rate of hair growth.
It's also a tremendous natural moisturizer, so it's great for dry scalps which get flaky (we've all been there.)
And, of course, a deeply moisturized hair shaft means glossy, well-hydrated locks even in the chilly cold winter months.
So in all, black seed oil is a wonder product for hair. And it's suitable for all hair types!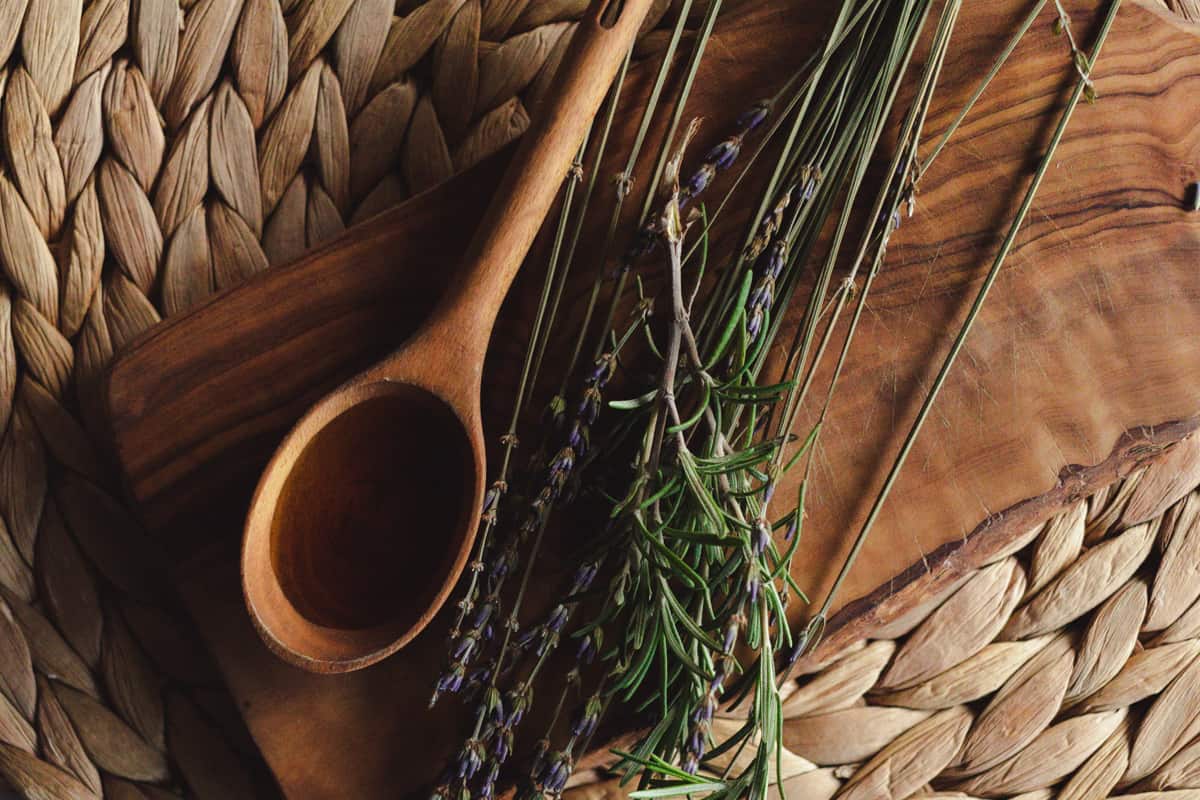 Hints and tips
My top tip if you've never used black seed oil on your hair before is not to overdo it.
I always start off with a little and build up over time – and that's another point right there. Don't expect instant results from black seed oil!
Sure, your hair may feel nicely moisturized from the first try, but you need to be consistent with it to see results in hair growth and improved hair health. 
It takes time for the scalp to get moisturized if that's been dry for a while, so you must remain consistent and keep applying black seed oil as part of your regular beauty routine.
By the way, it's great for skin, too – so don't be shy if you fancy trying it as a natural skin moisturizer. Just be sure to test it on a small skin patch first to ensure it's suitable for you.
Otherwise, I recommend choosing a good quality black seed oil containing top-quality vitamins, minerals and antioxidants.
There are certain 'blends' of oils and products that claim to be the real thing, but they're not!
So shop wisely and buy good quality.
I hope you try black seed oil for hair yourself – it's amazing. Post a comment below, and let me know how you find it!
And if you enjoyed reading this post, you may like reading one of these next!