Traveling with kids can be difficult, stressful, and scary. After flying with my toddlers on a long-haul flight, I am going to share my tips on flying with kids.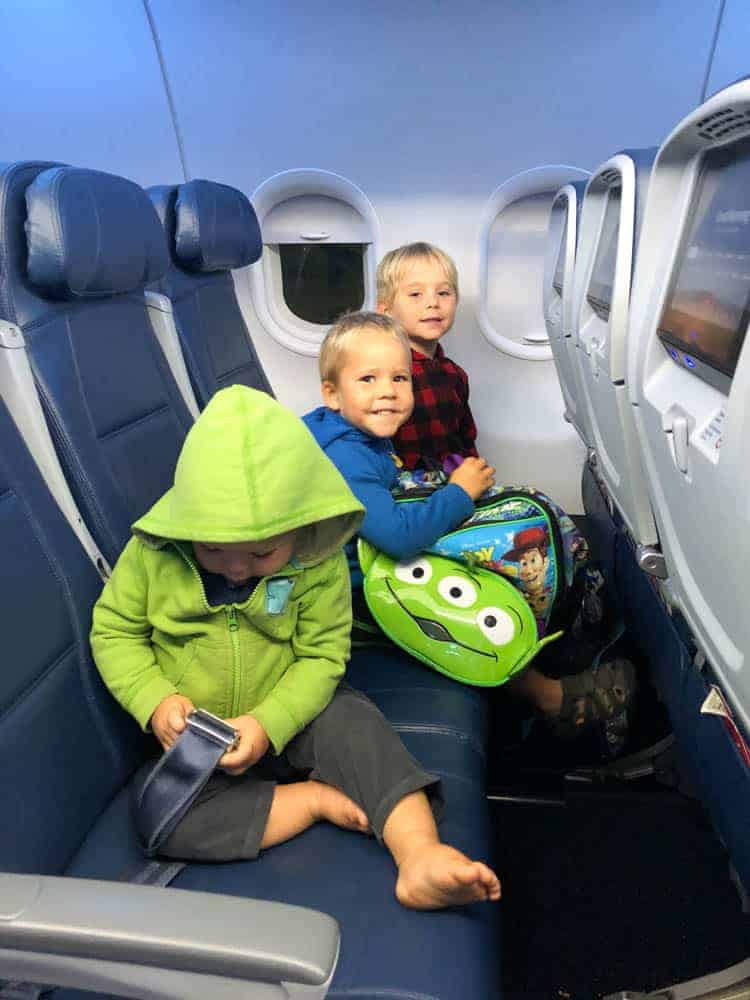 My younger sister has a travel blog, so needless to say, she does a lot of traveling. She had a trip planned to Malibu and invited me along. Ummm, ok, I would love to go, but did you forget that I have 4 little perfectly behaved (that may be a bit of a stretch, but I was trying to sell this) cute children?!
She remembered, and she graciously invited them along too! Super Aunt award! See, because she travels so much, she has a lot of airline points. She used points to book all our flights! In order for this to work, we had to split up. This meant that she would be flying with my 6-year old daughter, and I would be flying solo with my 3 little boys.
My husband thought I was crazy to even consider flying across the country; it was a 4-hour flight alone with 3 children. I love adventure and love showing my kids the beauty that God created. So guess what? We went!
PIN IT FOR LATER
TIPS ON FLYING WITH KIDS
Oil up, mama! I packed a few of my favorite calming essential oils for my little ones and myself. Flying with toddlers can be stressful. Start off by applying essential oils that can help with this.
Call your airline and talk to a customer service representative prior to the flight. I am not a huge flyer; I prefer to drive. But in my adult life, I have flown with a lap baby several times; all of these flights were on Southwest. Southwest did not require you to add the lap baby to the reservation. I just assumed that it was the same with all airlines.
Thankfully, my sister suggested calling Delta, as this is who we were flying with this time, to check on their policy. Sure enough, I had to add William to the reservation even though he is free.
Each airline has different rules and regulations for checked bags, car seats, strollers, and seating arrangements. Make a list of questions you may have, call, talk to a real person, and ask your questions.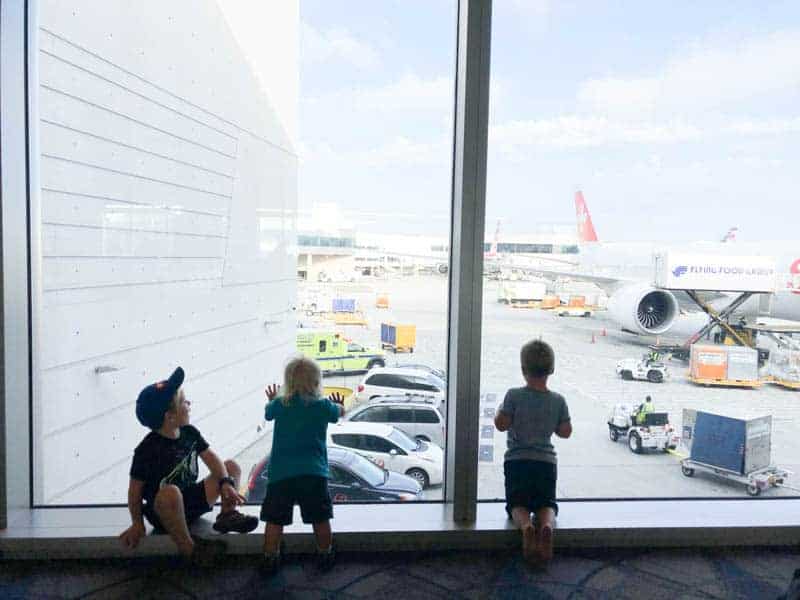 TRAVELING WITH ESSENTIAL OILS
I only bring my must-have roller bottles and a couple of essential oils to diffuse in the hotel. You can bring essential oils on the plane or check them. Because the bottles are usually 15 mL or less, which is below the 4-ounce liquid mark, it is easy to get through security. I have brought essential oils on all my flights and never had any issues.
You will definitely want to have essential oil for immune support as you go through the airport. I pack my on guard for this. It doubles as a natural germ-x too, which is so important. Airports can be pretty germy, and my baby likes to touch everything.
ROLLER BOTTLES FOR TRAVELING
Immune Support– Apply this one to the bottom of the feet, wrist, and down the spine before and after the flight. Roll it on the hands for a natural germ-x.
Calming Blends for Kids– Dump this one all over your children! Haha, just kidding. I will roll this on the bottom of my kid's feet and their jawlines before we board.
Stress Relief for Mama– Before a flight with or without kids, you may want this essential oil blend. Airports can be stressful. Applying this to the pulse points will ease feelings of stress and anxiousness.
Ear Tension Relief– This roller bottle blend will help relieve tension in the air caused by altitude change. I roll this one on the outside and behind the ear before take-off and again before we land.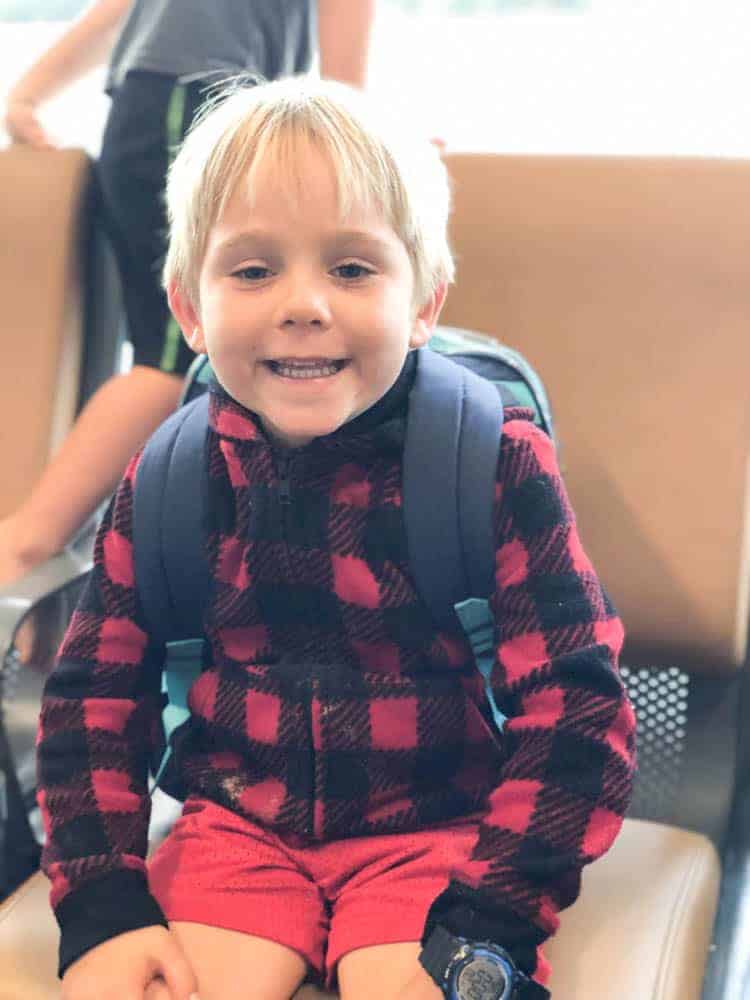 This post contains affiliate links, which means I make a small commission at no extra cost to you. Get my full disclosure here.
HOW TO TRAVEL ON A PLANE WITH A BABY
OK, so I am a pro with traveling with a baby. William has been to Austin, Denver, Salt Lake City, and now Malibu in his 19 months of life. I also traveled with my oldest when she was a couple of months old, and I flew with infants when I was a nanny.
I have been on more flights with children than alone! With this, I have learned a few things. Number one, don't forget the birth certificate. Lap children under 2 are free, and a birth certificate is needed to prove the age.
Bring a stroller or a baby wrap so you can have more hands for luggage. So far, when traveling with William, I always kept him in the moby wrap, but this time I used a stroller since he is too big for the moby. I chose a stroller that has storage underneath and one that his car seat could lock into.
If you are staying in a hotel, be sure to call and check if they have pack n' plays. Thankfully, our hotel did, so I didn't have to travel with a baby bed too!
WHAT TO BRING TO MAKE FLYING WITH KIDS EASIER
Because I was flying solo with three little boys, I had to really plan ahead on what to bring to make flying with my kids easier. I packed them each their own backpack. That way, they could easily carry their own luggage through the airport. We always pack light, and this time was no exception. I planned only to bring the essentials. If we forgot anything, we could always buy it when we get there.
My goal is to never check anything because it makes getting out of the airport so much faster. This is much easier when going to the beach because you don't need much in the way of clothes. I packed each kid a book bag for the 4 days we were gone. In there, they had play clothes, swimsuits, pajamas, diapers (for those that need them), one sand bucket and shovel, snacks for the plane, a coloring book and crayons, and one special toy.
I let them each bring a pack of gum, which is a huge treat to them because I never let them chew gum. It always ends up in someplace it shouldn't, and it isn't good for your teeth, so no gum over here. For the plane ride, I let them have it to help keep their ears from popping during takeoff and landing.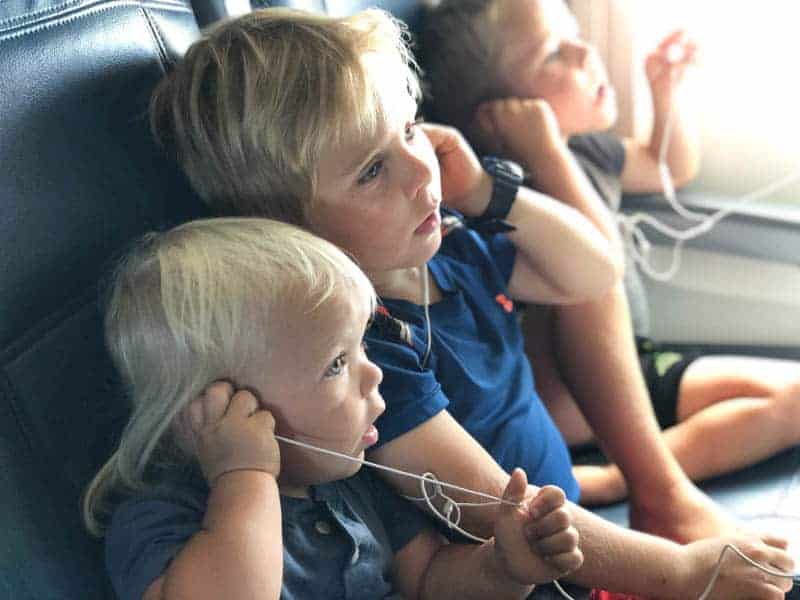 HOW TO FLY WITH MULTIPLE KIDS
Get to the airport early. I don't know about you, but I would rather have extra time at my gate than be running through the airport with multiple kids. It will take longer to get through security and several extra trips to the bathroom when you are traveling with kids.
If possible, get assigned seating. This makes it less stressful when boarding the plane and can save you from getting on the plane way too early. When you travel with kids, they let you board early. This is a blessing and a curse. If you don't have assigned seating, it is a must so you can be sure you can get a row for you and your children to sit together.
However, the longer you sit on the plane, the longer you have to keep your little ones entertained. Several times my baby was already over it before we even took off.
I hope you enjoyed this post tips on flying with kids.
Check out my post on how to use essential oil on kids here.
IN SUMMARY
Don't forget the birth certificate or some proof of age.
Pack as light as possible.
Bring a special toy, snacks, and gum for older kids.
Use essential oils to help keep everyone calm and to support the immune system.