Learn simple, natural ways to relieve ear discomfort in children and adults. Ear discomfort can be caused by a number of different things, from minor pressure changes to nasal obstruction.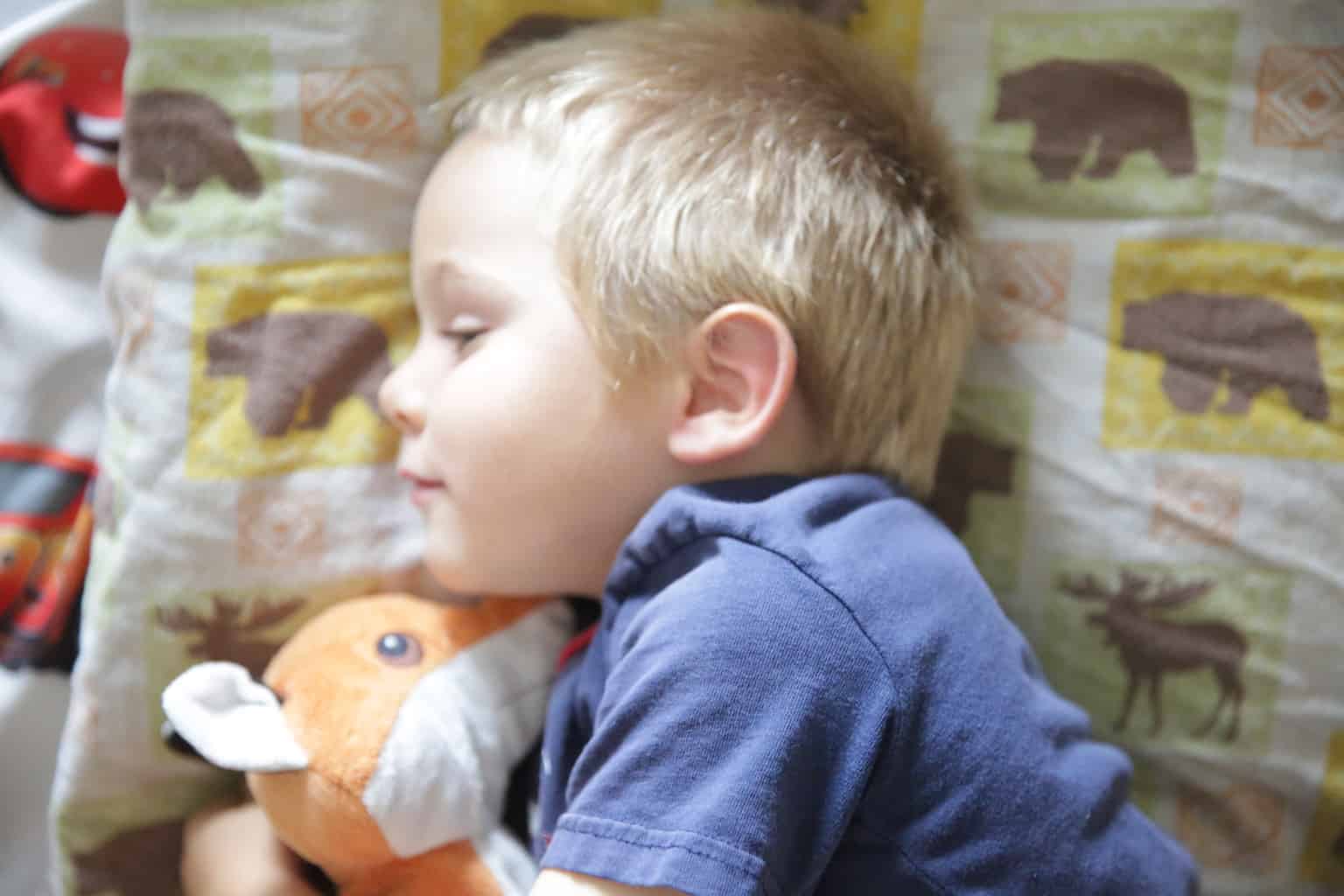 Try any one of these 5 ear discomfort relief hacks for both children and adults for soothing relief. Please note, these are not meant to be a cure-all or treatment for infections. Always check with your doctor before "treating" any type of irritation in the ear.
Most ear irritations happen in younger children when dealing with seasonal or environmental threats. The most common cause for this is fluid trapped behind the eardrum causing discomfort.
How to relieve ear discomfort
Many types of ear discomforts will go away naturally without any treatment. However, these "hacks" will both help soothe the annoying irritations as well as possibly help to minimize the root cause.
As soon as my child is complaining of ear discomfort or my baby is pulling on his ear, I start following this protocol right away. No one wants to see their child not feeling well, so even if it can go away on its own, it's nice to shorten the duration and minimize the discomfort.
As a rule, I like to use these hacks several times throughout the day while my child isn't feeling well and continue to use them for 1-2 days after my child is completely better.
This post contains affiliate links, which means I make a small commission at no extra cost to you. Get my full disclosure HERE.
Ear relief with tea tree essential oil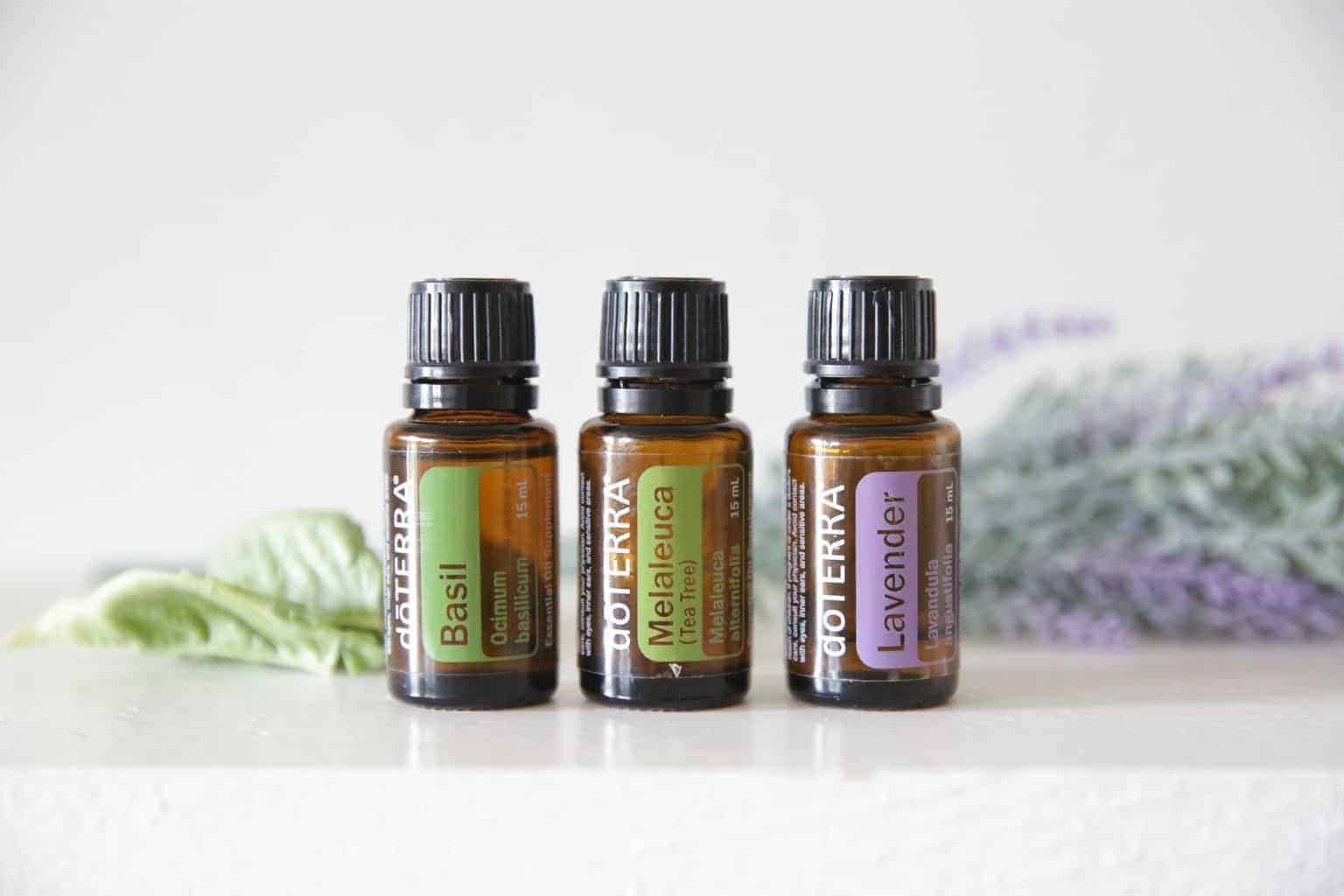 Roller Bottle: Add 3 drops of tea tree along with 2 drops of lavender essential oil to a 10mL roller bottle. Top off with fractionated coconut oil, secure the lid, and shake well. Apply 3 times a day to the outside of the ear canal.
Cotton Ball: Add 1 drop each of tea tree, basil, and lavender essential oil to a cotton ball. Gently place over the ear canal, secure with a band-aid if needed. Leave on the ear for 15-30 minutes 3-4 times a day until the discomfort subsides.
You can also apply immune-boosting oils down the spine and on the bottom of the feet. This may help you or your child feel back to normal a little quicker.
Onion for ear discomfort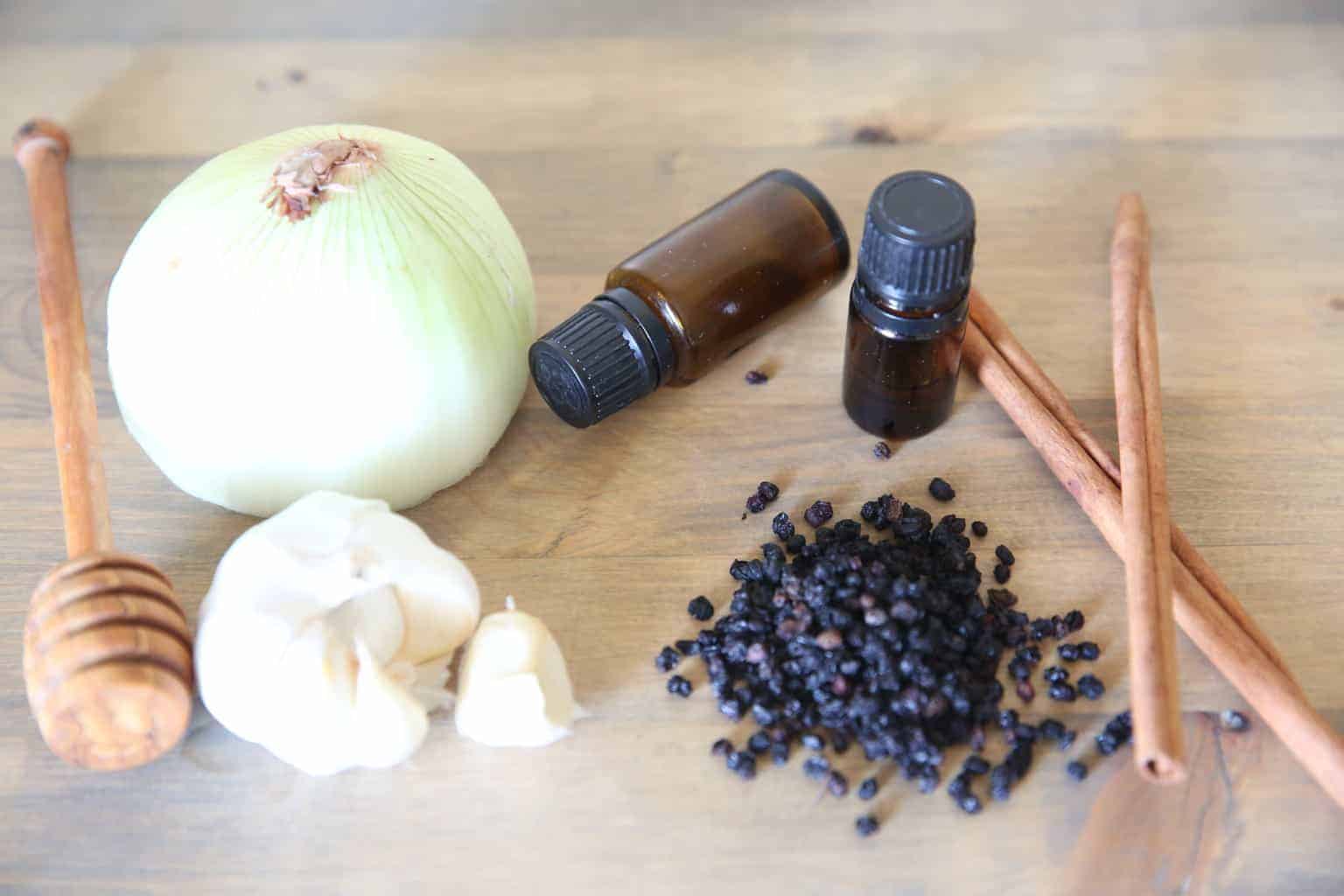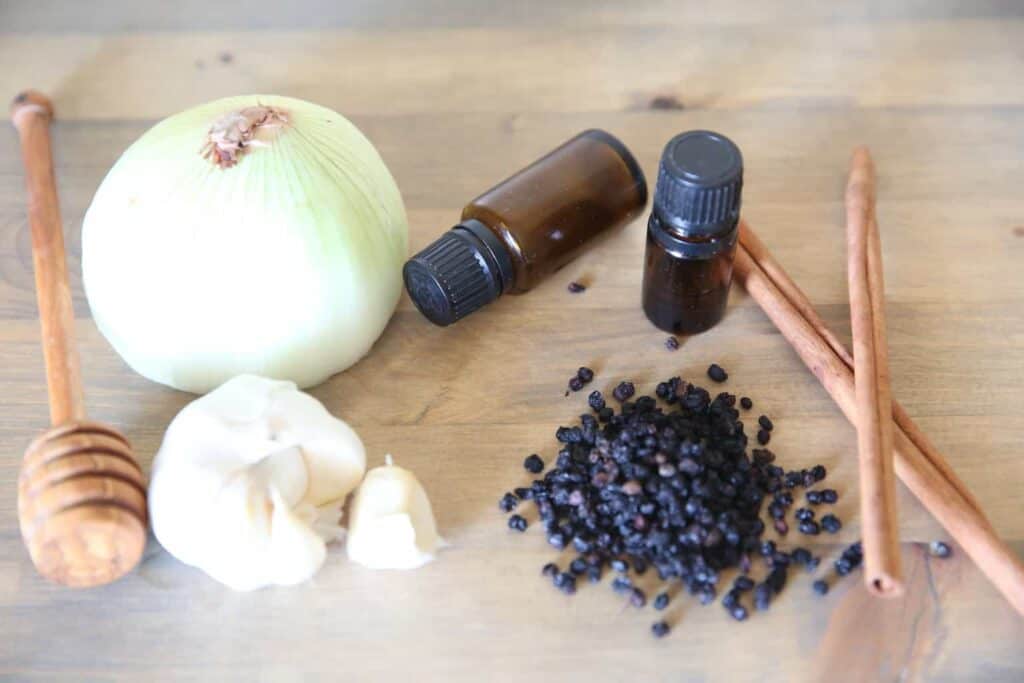 Cut an onion in half and place cut side down in a small oven-proof dish—warm oven to 170°F. Place one of the onion halves in a washcloth and carefully hold it over the ear, being careful not to touch the ear.
DO NOT use this on young children because of the chance of burning the skin. Be very careful when using the onion method.
Garlic for ear discomfort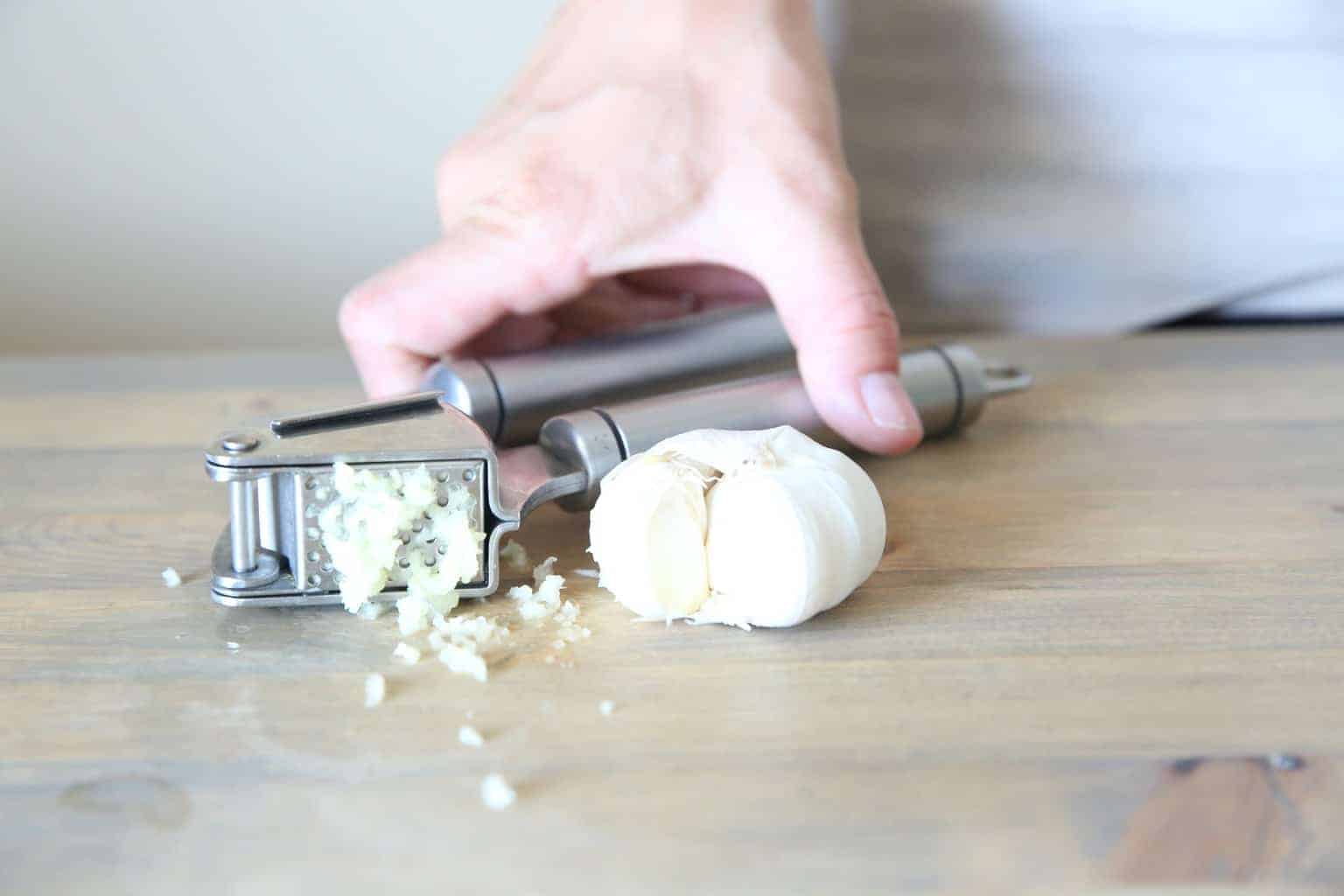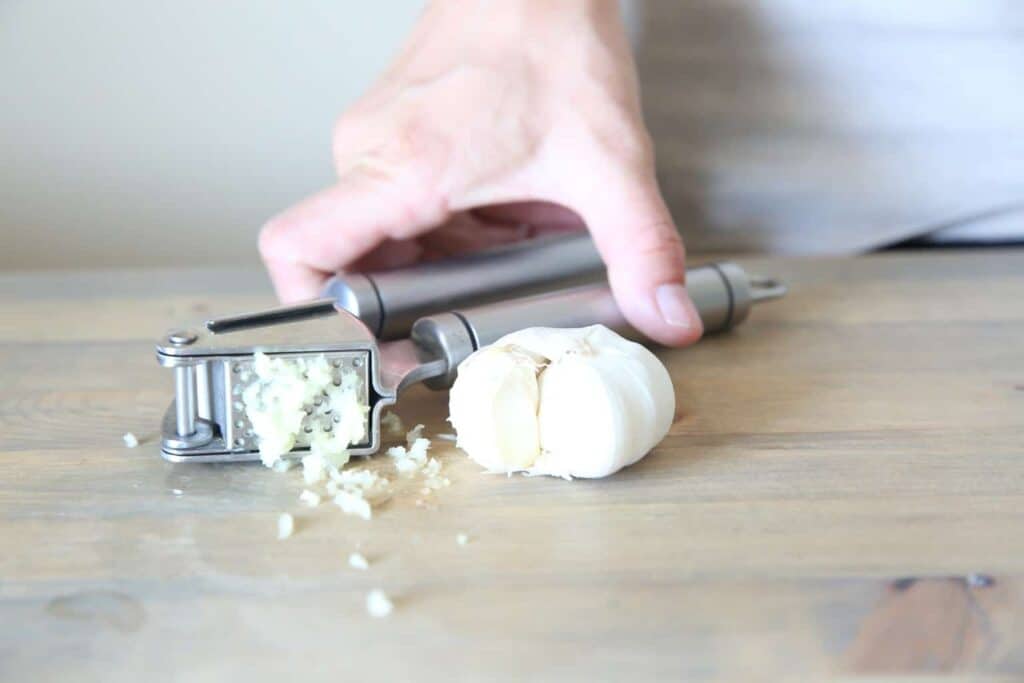 Mince 4 cloves of garlic and stir into 1/4 cup warm olive oil. Apply one drop to the outside of the ear canal 3 times a day.
Use liquid garlic internally as a natural immune booster. Follow the directions on the garlic bottle to find the exact dosage.
Warm compress for ear discomfort
Performing a warm compress may help relieve some ear discomfort by loosening blockage in the ear. Soak a washcloth in warm to hot water. Wring it out, then hold over the ear for 5-10 minutes.