When you have little ones, an earache can be a common occurrence. This post will go over how to use essential oils for earaches as well as other natural remedies.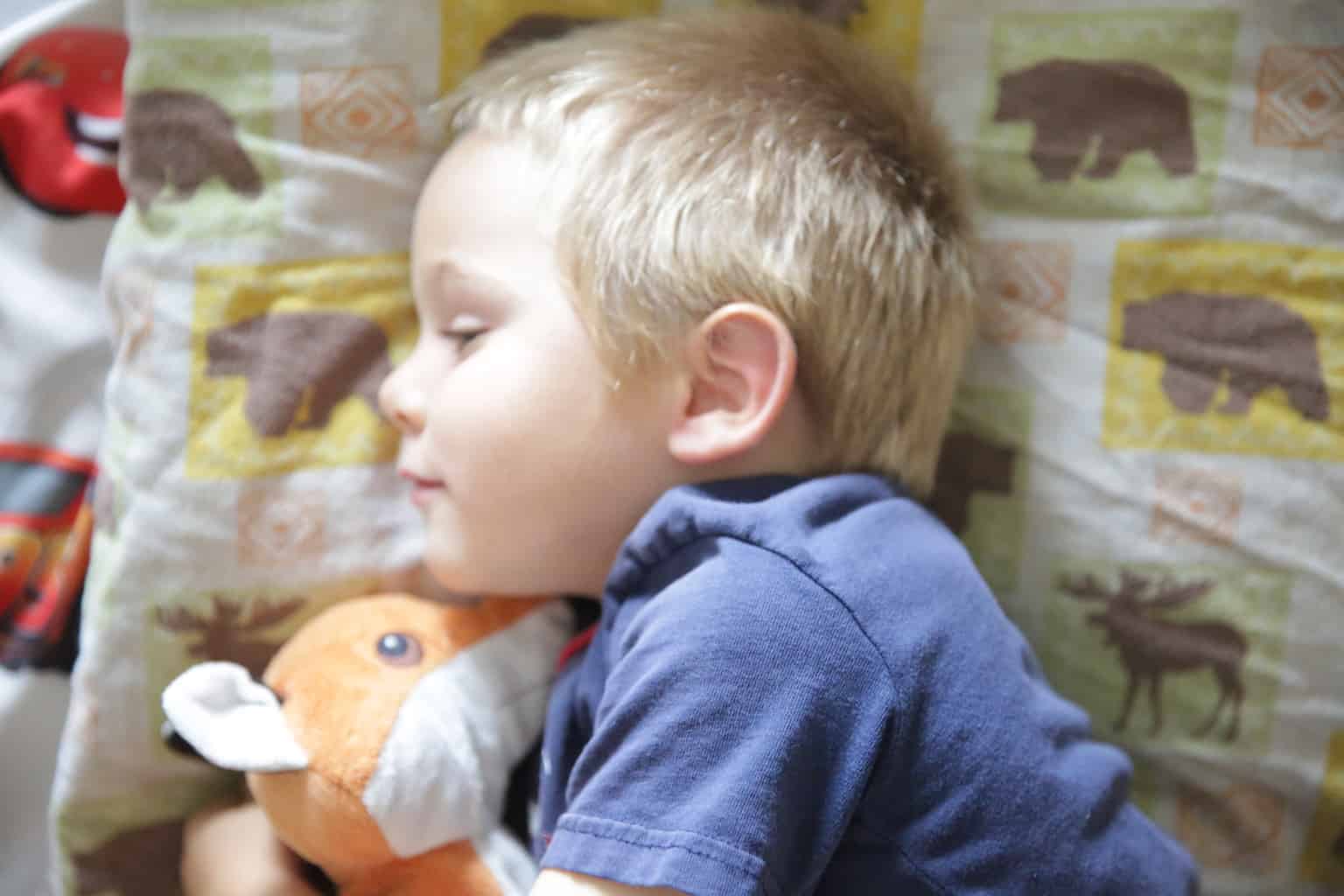 An earache usually occurs when fluid gets trapped behind the eardrum, and because children have narrow ear canals, this can happen frequently. They often occur when a child is congested or dealing with seasonal or environmental threats. I made this recipe using essential oils for earaches in my kids as an alternative to antibiotics, and it has worked exceptionally well.
This post contains affiliate links, which means I make a small commission at no extra cost to you. Get my full disclosure HERE.
CONVENTIONAL TREATMENT FOR EAR INFECTIONS
Typically, when a child has an ear infection, they will be prescribed antibiotics, but did you know not all ear infections need antibiotics to get better? Turns out that many ear infections can go away by itself, even when it is caused by bacteria. In fact, more than half of kids will start to feel better from ear pain in a day, whether they are given antibiotics or not, and 75% of children will feel better within a week without any treatment at all!
THE PROBLEM WITH ANTIBIOTICS
Natural healing can take more work than conventional healing, but it is so worth it in the long run. I only use antibiotics when it is fully necessary because antibiotics come with side effects. Antibiotics are great for killing the bacteria causing the infection, but unfortunately, they even kill the good ones that help keep the body healthy.
Overuse of antibiotics can cause a person to develop digestive issues due to a lack of good bacteria that help digest food properly. If you or your child have had antibiotics in the past, it would be a good idea to incorporate probiotics into your diet.
Probiotics will begin to replenish the beneficial bacteria back into the gut that your body needs. You can take a probiotic supplement, find my favorites HERE, and you can eat fermented foods like sauerkraut, yogurt, and kefir.
Antibiotics can alter the balance of the good and bad bacteria present in your gut, making a breeding ground for yeast. Yeast is a microscopic fungus of single oval cells that reproduce by budding and are capable of converting sugar into alcohol and carbon dioxide.
SIGNS OF YEAST OVERGROWTH
Yeast keeps your digestive system healthy and in balance. It allows the body to absorb vitamins and minerals and supports a healthy immune response. However, too much yeast isn't good and can wreak havoc in your body.
If you are experiencing these symptoms, you may have a yeast overgrowth:
Thrush
Vaginal Yeast Infections
Reoccurring UTIs
Skin Infections
Fungal Toenails and Feet
With the number of antibiotics subscribed today, people are also at risk for antibiotic resistance. Antibiotic resistance is when the ability of bacteria and other microorganisms tend to resist the effects of an antibiotic to which they were once sensitive. This can be dangerous because if you come to a time when antibiotics are necessary, they may not work.
Overuse of antibiotics can cause a leaky gut. Leaky gut is a condition in which the lining of the small intestine becomes damaged, which allows food and toxic waste to "leak" through the intestines and enter the bloodstream.
A leaky gut can lead to food intolerances, skin rashes, digestive issues, and many other health concerns. Healing a leaky gut can be intensive, but it can be done! Check out the GAPS diet protocol!
We experienced leaky gut with one of my children after he was hospitalized for RSV and pneumonia. After doing the GAPS diet for two years, we were able to reverse all of his symptoms. Read our experience with the GAPS diet.
ESSENTIAL OILS FOR EARACHE VIDEO
ESSENTIAL OILS FOR EARACHE INSTRUCTIONS
As soon as my child is complaining of ear discomfort or my baby is pulling on his ear, I start using natural remedies right away. No one wants to see their child not feeling well, so even if it can go away on its own, it's nice to shorten the duration and minimize the pain.
Add 1 drop each of basil, tea tree, and lavender to a cotton ball and place it in the child's ear. You can secure it with a band-aid and leave it there for 15-30 minutes. Repeat this several times a day until the discomfort subsides.
Add 3 drops of Tea Tree and 3 drops of Lavender to a roller bottle and fill the rest with a carrier oil, such as fractioned coconut oil. Apply on the outside of the ear canal.
Apply the immune-boosting roller bottle down the spine and on the bottom of the child's feet.
NATURAL REMEDIES FOR EARACHE
Use liquid garlic internally as a natural antibiotic. I give the recommended dose on the package three times a day.
Mince 4 cloves of garlic and add it to 1/4 cup warm olive oil. You can put one drop in the ear and rub some around the outside of the ear canal.
Cut an onion in half, warm it in the oven, place it inside a washcloth, and place it over the ear. This is a very effective natural pain reliever.
As a rule, I like to use these remedies several times throughout the day while my child isn't feeling well and continue to use the remedies for 1-2 days after my child is completely better.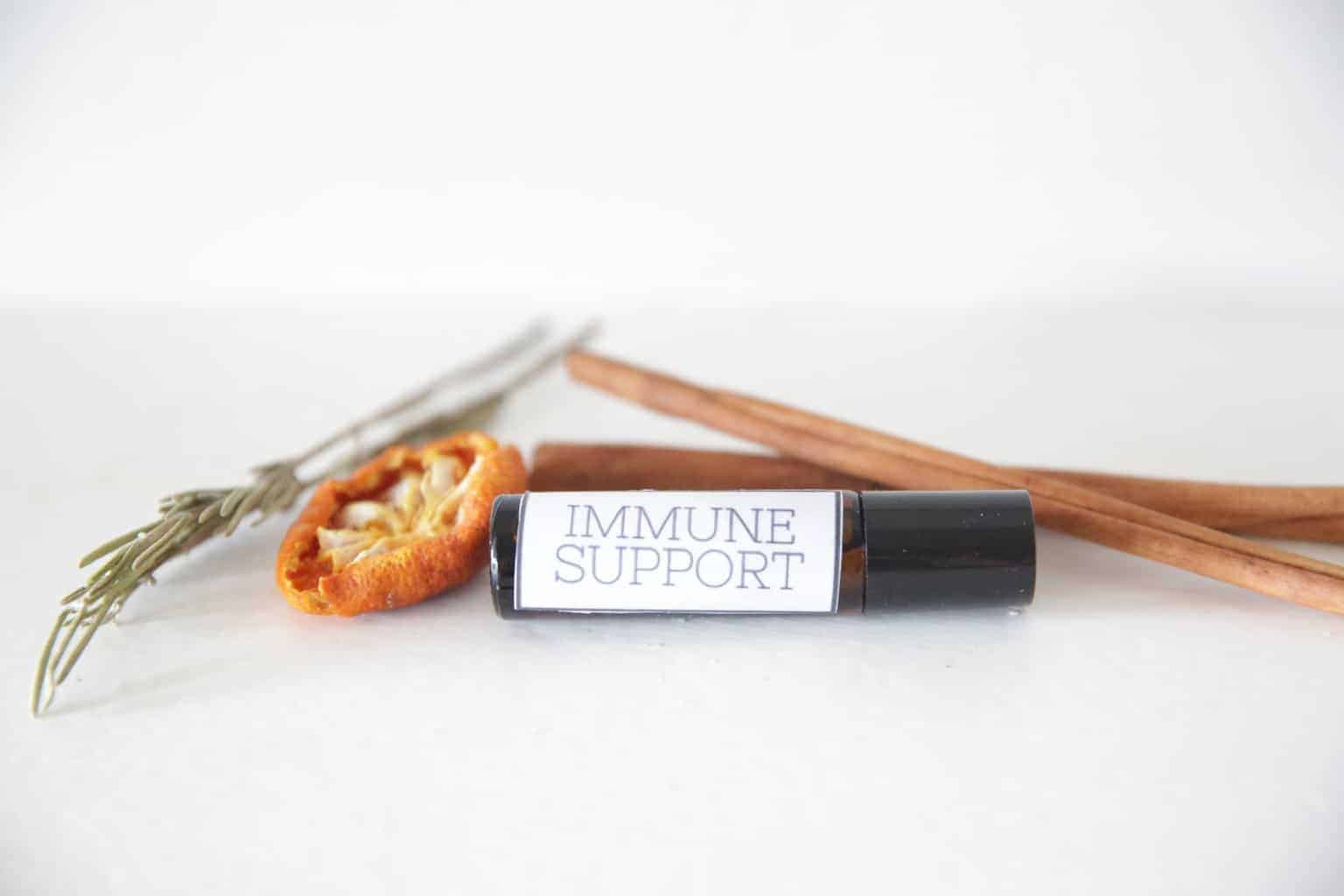 ESSENTIAL OILS FOR EARACHE RELIEF
Melaleuca(tea tree), lavender, and basil have properties that can be effective for earaches. They naturally relieve tension and can promote blood circulation.
Obviously, I am not a doctor but only speaking off personal testimony. I have personally used these remedies for ear infections in the past, and they worked! Be sure to do your own research or consult a doctor before trying these remedies for earache relief.