Enjoy the natural cleaning power of powder soap nut laundry detergent. Eco-friendly, effective, and super gentle on all fabrics. Read on for a sustainable way to do laundry!
"Soap nuts? What the heck are those!?'"
I muttered these exact words after discovering this age-old gem of a recipe.
Maybe you're brand new to soap nuts too and feeling somewhat perplexed by a) The name (soap nuts?) and b) Whether they're a food, an ingredient, or what?
If so, read on!
I'll explain everything.
Soap nuts are a beautifully natural way to wash clothes and fabrics without adding chemicals to your clothes.
I mean that soap nuts are 100% clean and natural, with zero artificial chemicals, scents, or additives.
They're hypoallergenic, antibacterial, and non-toxic, making them suitable for sensitive skin and those suffering from common skin conditions.
They're infamous for people who prefer not to use Borax in their homemade laundry detergent.
(And to clarify, they're not edible…)
Go ahead and read this post to discover how to use soap nuts as a laundry detergent to leave your clothes feeling fresh and clean the natural way.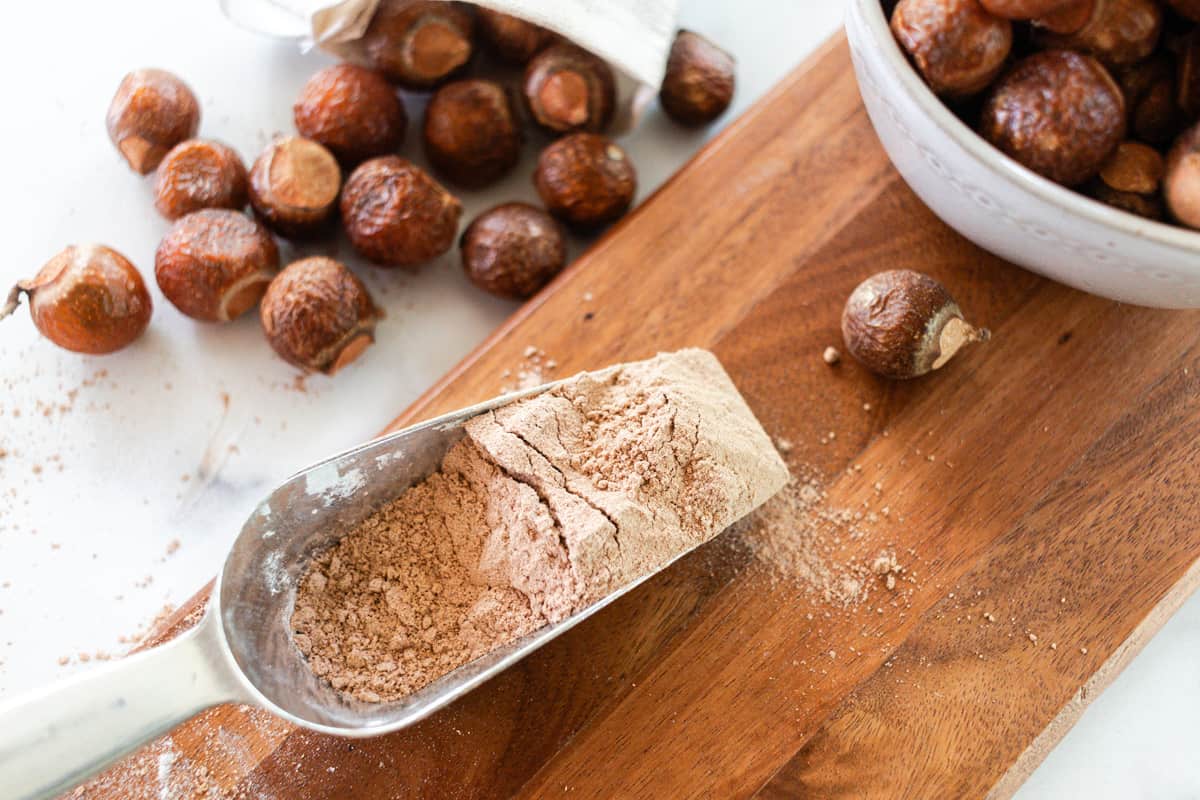 What is soap nut laundry detergent?
Soap nut laundry detergent is an excellent, natural cleaning agent that's recently returned to the planet-loving eco scene.
It's a hit for those with hypoallergenic issues and sensitive skin. Soap nuts are gentle and don't usually irritate or cause outbreaks.
Used for centuries in India and the Middle East, soap nuts are actually the dried shells of the Sapindus tree, aka the "soapberry."
The great thing about soap nuts is they're gentle on fabrics and your skin, making them suitable for the whole family's clothing (even on baby diapers!)
They're free of chemicals, preservatives, fragrances, and anything 'human added,' making them great for washing any clothes and garments – yes, delicates too.
The nuts are biodegradable (pop them on your compost heap), plus they're greywater-safe, making them less harmful to local ecosystems than conventional detergents.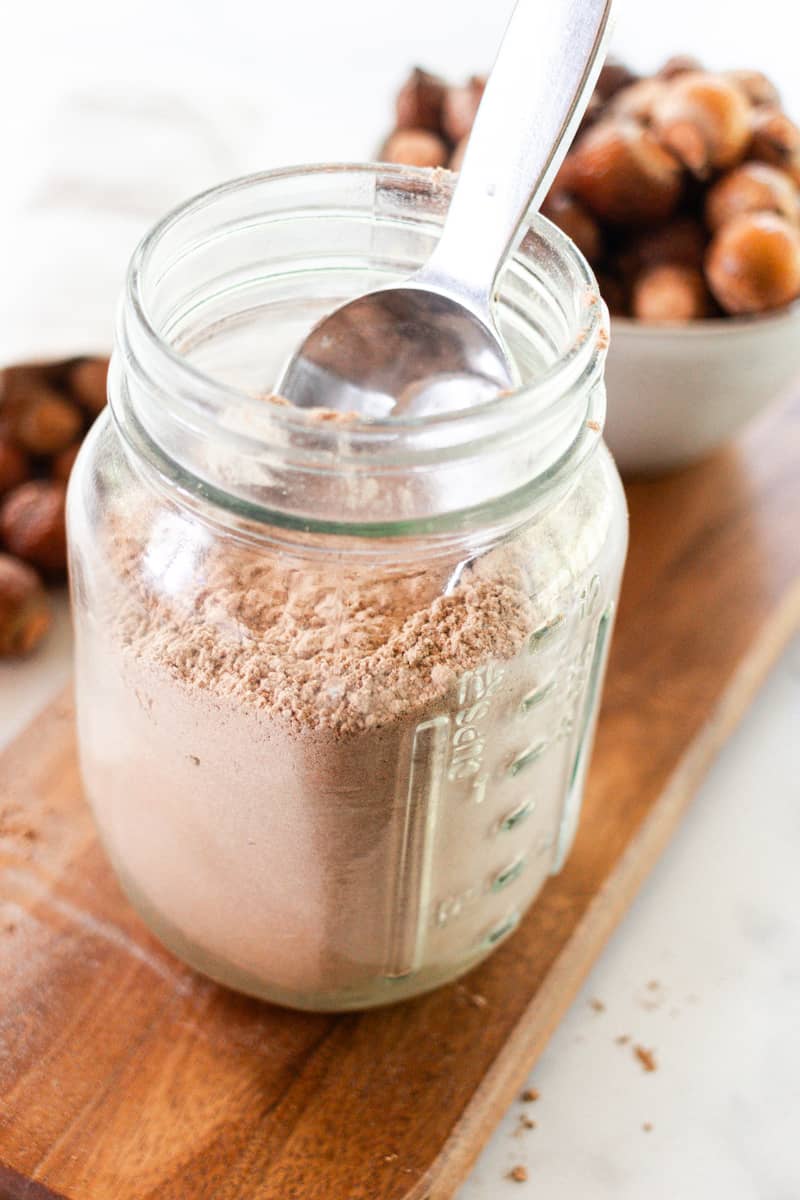 Key Ingredients
Soap nut powder is the plant-based cleaning agent used in this laundry detergent recipe. It contains a naturally derived surfactant called saponin, which breaks down dirt and grime, leaving clothes clean and refreshed. It can even be used to make soap nut shampoo.
Baking soda Is added to help absorb foul odors and boost the cleaning power of soap nuts. In this recipe, we use soap nuts in powder form; this way, it dissolves in water, working great in the washer on normal loads.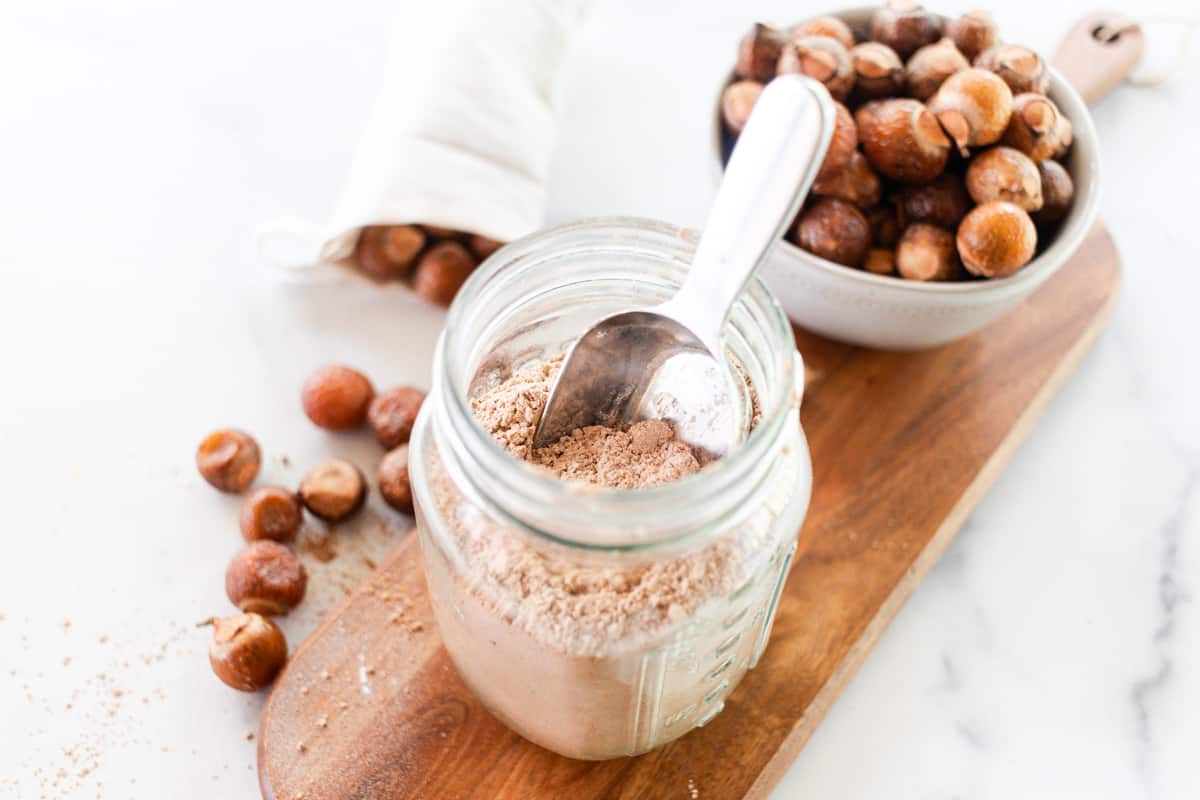 This post contains affiliate links, which means I make a small commission at no extra cost to you. Get my full disclosure here.
How to make soap nut laundry detergent
Ingredients:
Tools:
Mixing bowl
Spoon
Jar or bottle for storage
Instructions:
1. Add the ground soap nuts to a mixing bowl.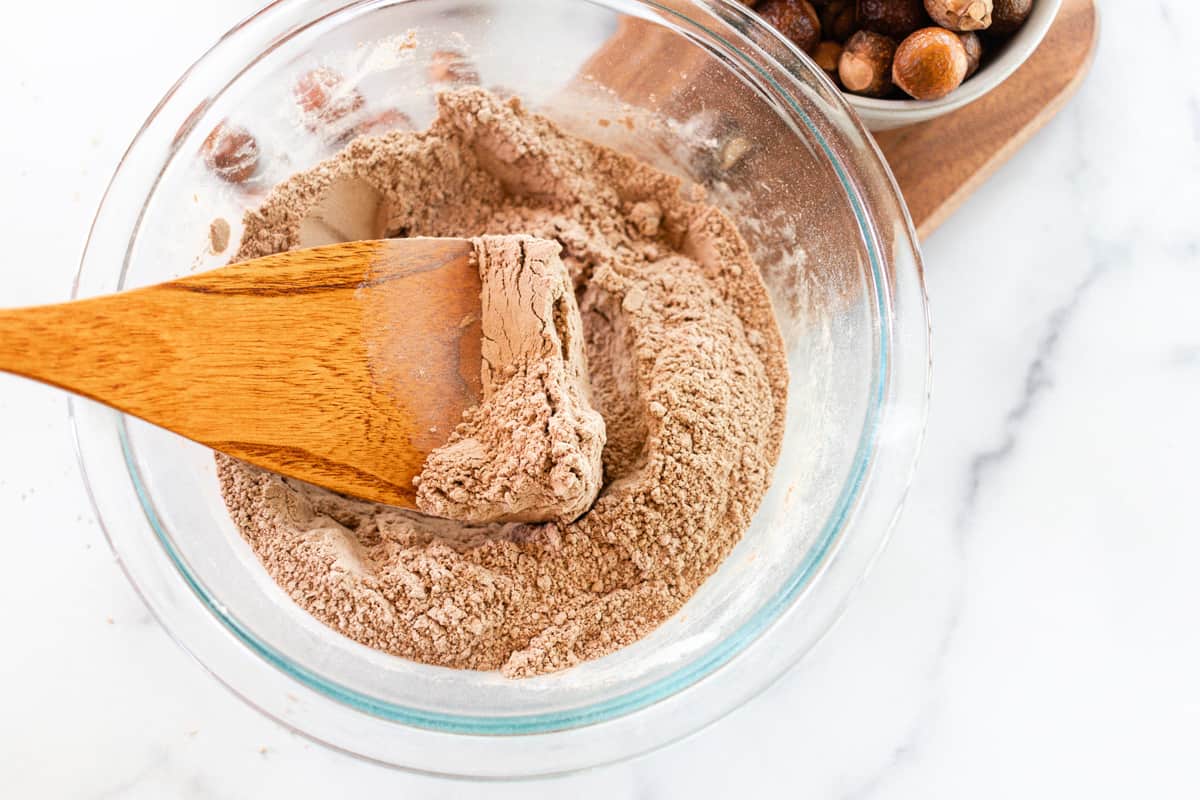 2. Then add baking soda.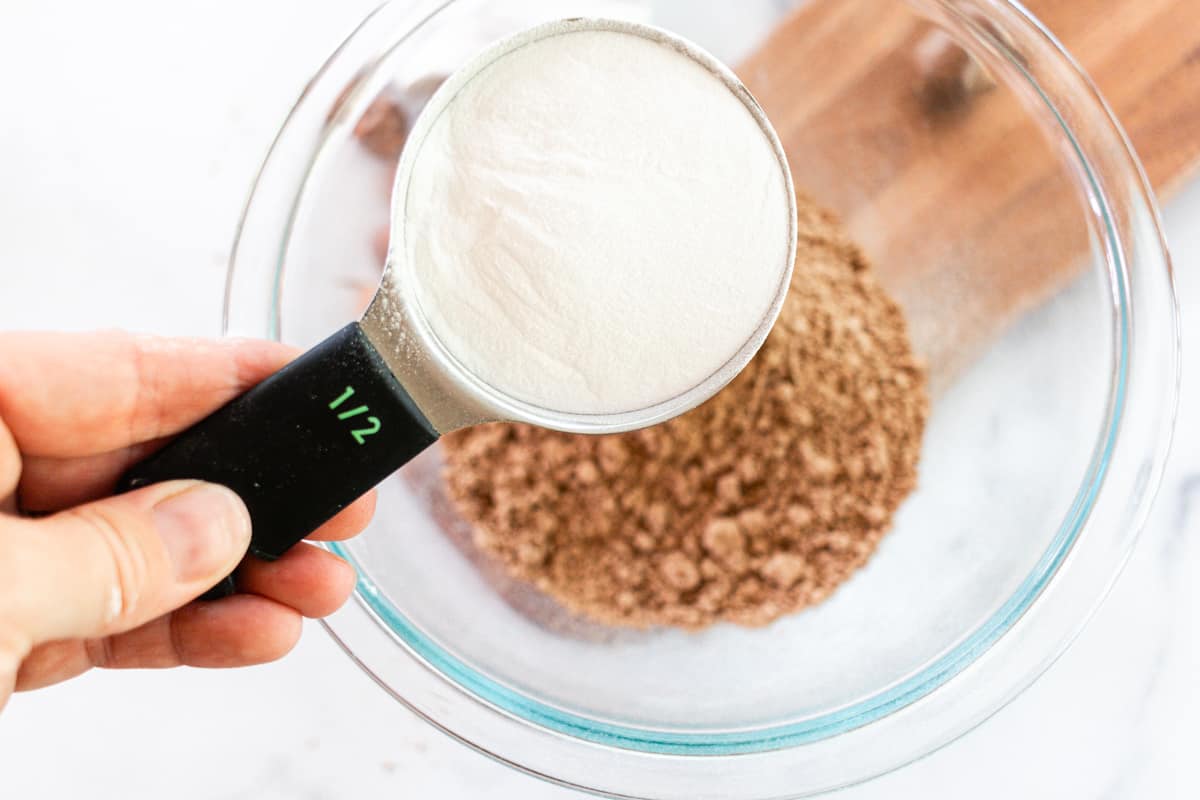 3. Stir together well.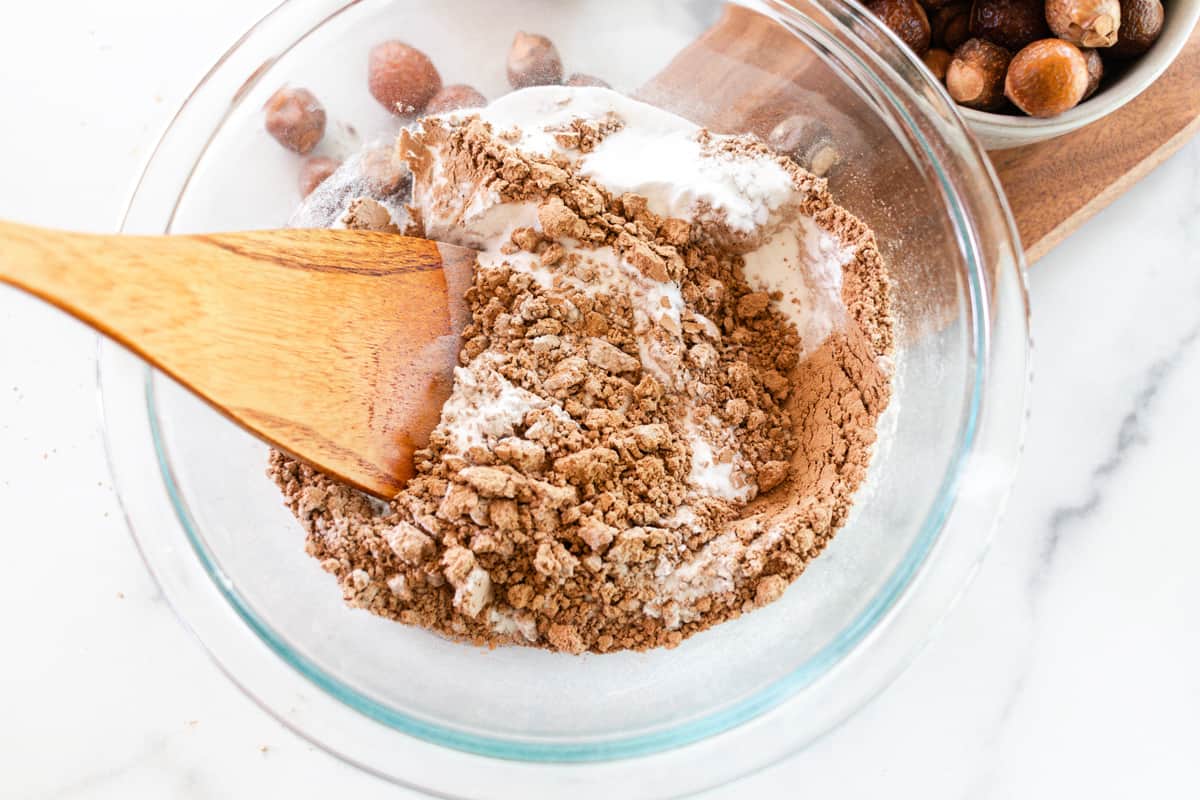 4. Store in an airtight container.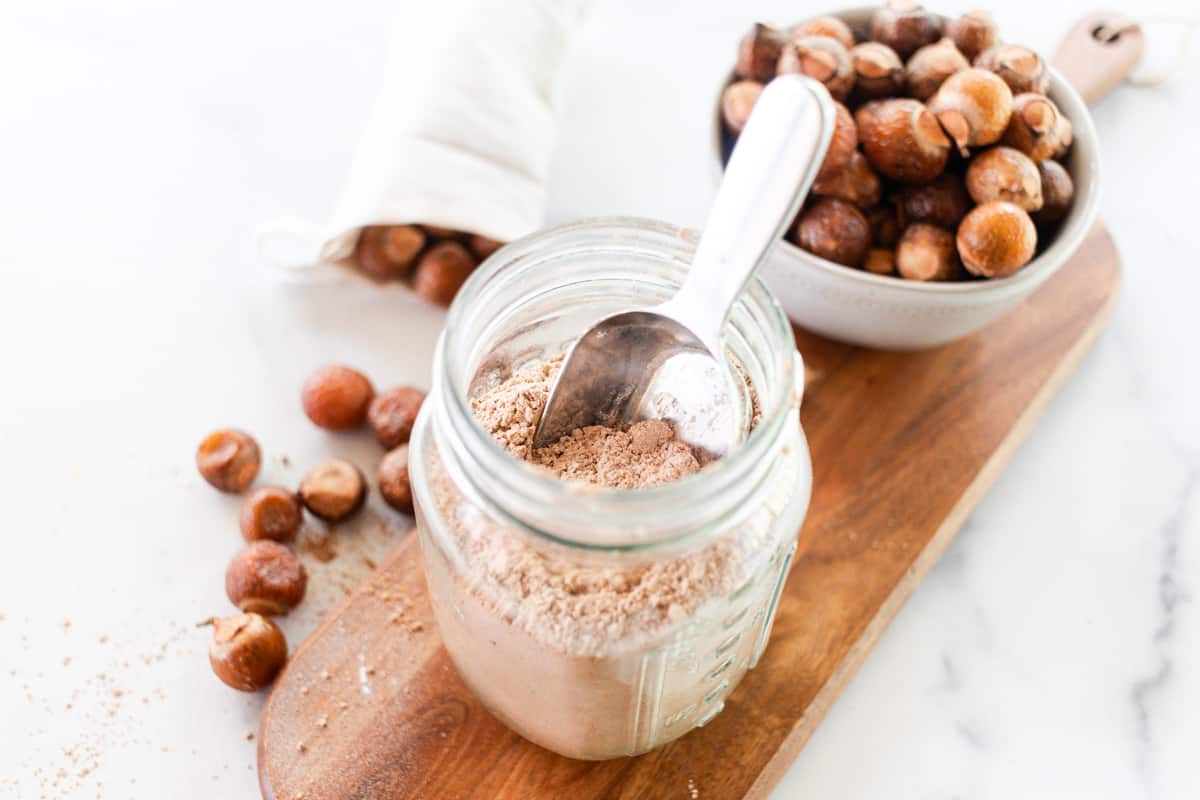 How to use soap nut laundry detergent
When using your soap nut laundry detergent, measure a small spoonful into each load straight into the laundry drum.
Then wash the clothes as you would normally, on a low-ish heat setting which is recommended. (I honestly almost always just wash on cold to save on costs, and it seems to work just fine).
You can also soap nuts as a pre-soak on heavily soiled garments.
It's worth mentioning that soap nuts are suitable for lighter loads of washing, mainly clothes with just an average amount of dirt on them, if that makes sense.
On super dirty clothes or dealing with stains, you're better off using a homemade stain remover before washing with soap nut laundry detergent or opting for a heavier-duty laundry soap altogether.
Tips for using soap nut laundry detergent
You can buy soap nuts whole and grind them up yourself in an old coffee grinder. Or, a more accessible option is to buy already ground or powdered forms of soap nuts to use straight from the box.
Soap nuts don't smell of anything on their own, so your clothes will come out clean with no scent. It's up to you to add a few drops of essential oils to leave a pleasant smell (I do this sometimes!) A few drops only, 3-4 is enough.
Ensure you store soap nut laundry detergent in an airtight container in a cool, dry place to keep it fresh and working at its best. It'll last up to 3 months.
Soap nut laundry detergent is great for pre-treating stains before washing them. Simply dissolve some nuts in warm water and apply directly onto the stain with a cloth or brush. Let stand for 15 minutes before tossing it into the washing machine along with regular detergent.
Soap nut laundry detergent shouldn't be used on heavily soiled loads of clothing. It simply won't clean them like you want. Opt for a commercial-grade cleaner made from natural ingredients such as baking soda or vinegar in such cases. Or why not try making a homemade powder laundry soap for this purpose?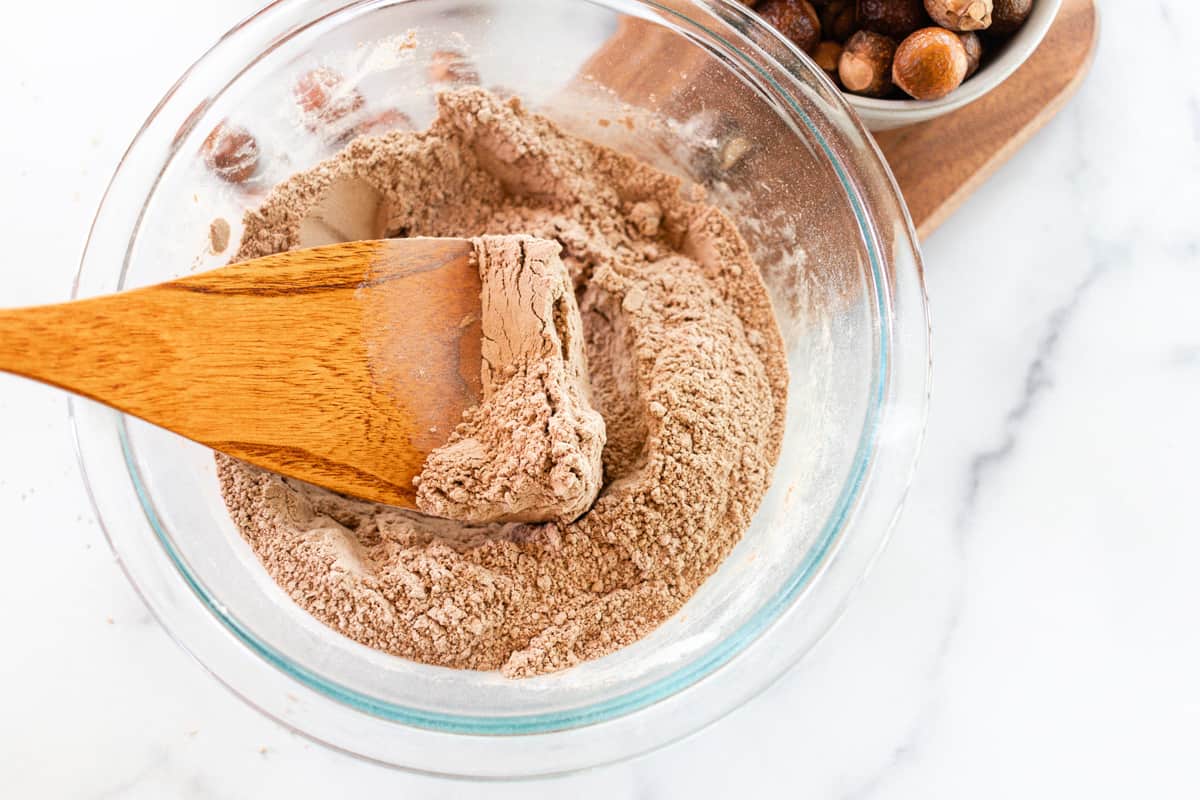 FAQs
Is soap nut laundry detergent safe for everyone?
Because soap nuts are a natural ingredient derived from nature, they haven't had much testing done in a 'lab.' Meaning you ought to consult a physician before use if you're pregnant, nursing, or using any prescribed drugs.
Is powdered or liquid laundry detergent better?
This recipe for soap nut laundry powder works better (I think) than liquid forms. I find it simpler to use, and it dissolves nicely in the washing water, leaving clothes clean and fresh. It also seems less messy somehow!
Can you use whole soap nuts in the laundry?
Yes! According to earth friendly tips, you can simply add several whole soap nuts to a breathable bag (most soap nuts come with a bag) and add to your wash cycle. Just be sure to remove the bag before drying your clothes!
Will my clothes smell fresh after washing?
Since this is an unscented powder laundry soap, it won't have much of a smell at all. If you notice a mildewy smell at all in your clean laundry, it may be time to clean your washing machine.
Summary
I hope you enjoy using soap nuts and that they become a staple laundry product in your home!
Remember, as with any product, doing a patch test for safety is recommended, and choose your washing loads wisely – don't overload the machine when using soap nut laundry powder!
For more interesting DIY laundry posts, check out these next:
Yield: 24 loads
Powder Soap Nut Laundry Detergent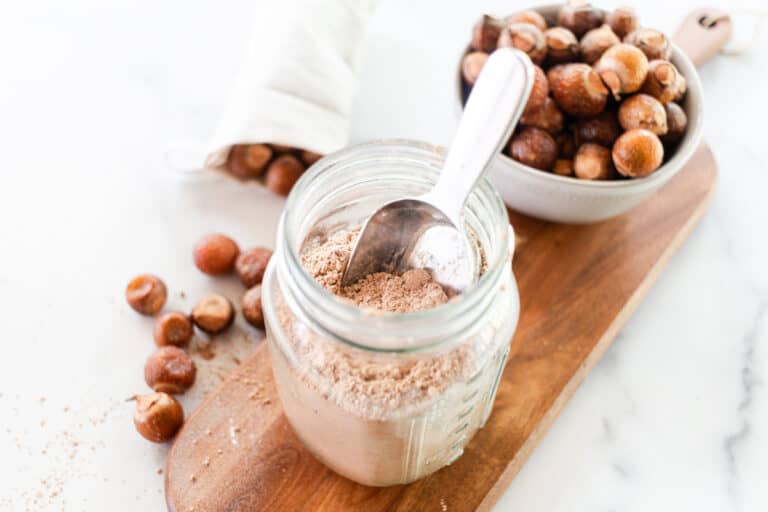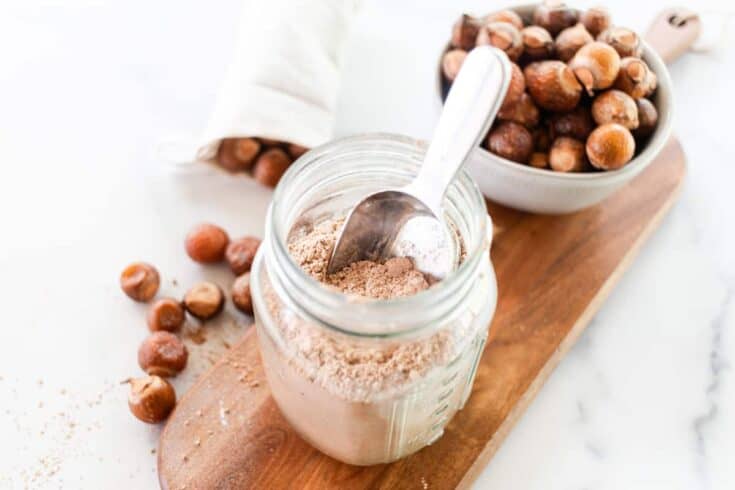 Soap nut laundry detergent is an excellent, natural cleaning agent that's recently made a popular comeback to the planet-loving eco scene.
Tools
Mixing bowl
Spoon
Jar or bottle for storage
Instructions
Add the ground soap nuts to a mixing bowl.
Then add baking soda.
Stir together well.
Store in an airtight container.
Notes
Use about one tablespoon per load of laundry.