The secret's out! Go ahead and enjoy reviving your gorgeous curls naturally with these easy, hair-nourishing tips.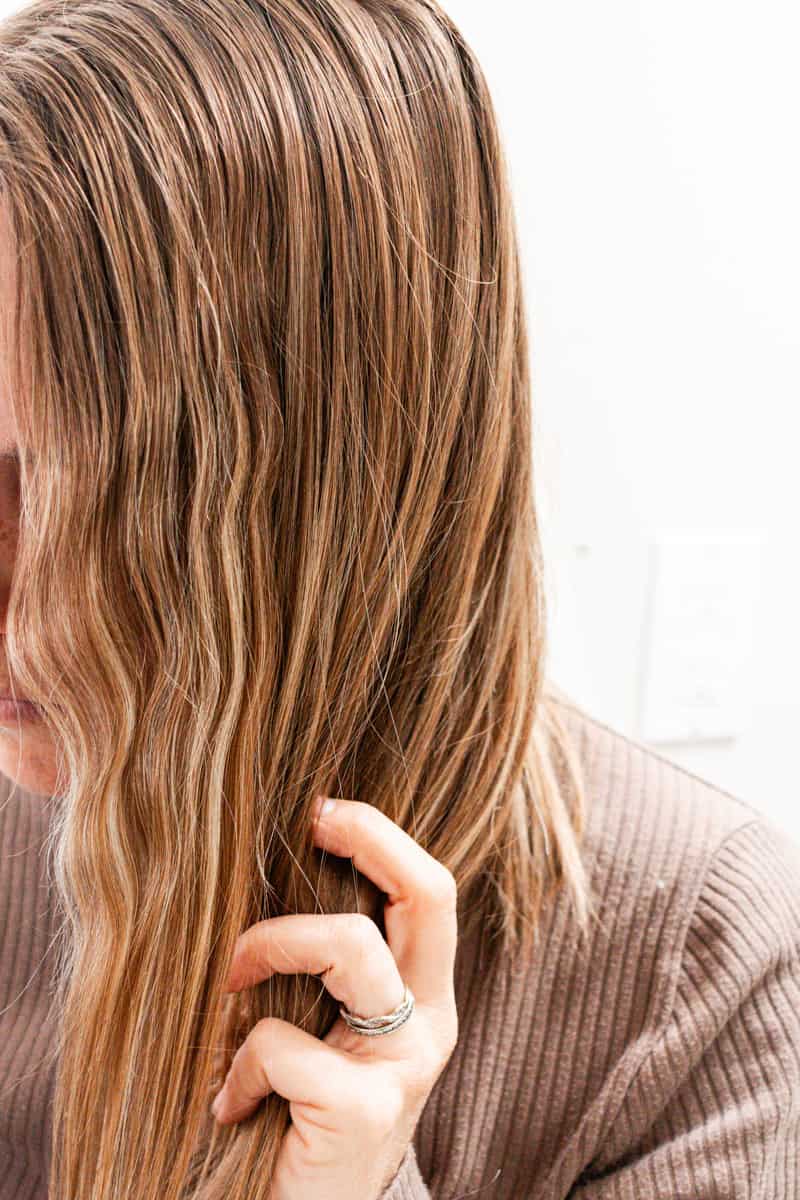 Do you find your curls need a touch more bounce and vitality as the days go by?
Perhaps your curls, more often than not, look matted and frizzy instead of defined with gorgeous volume.
If so, you have come to the right place to learn how to revive curly hair!
And it's all down to simple, easy strategies to get your curls back to looking and feeling their glossy best.
You'll find a rundown of the best tips for how to bring natural curls back without the need for damaging perms or curling irons (or expensive salon trips…)
Think of these suggestions as a natural curly hair routine – that you get to create from scratch!
We discuss things like protein treatments, moisturizing hair creams, and safer ways to use heat tools on your hair so you don't cause damage to your beautiful, natural curls.
Read on for all the info!
1. Embrace the protein
It makes sense that you have to consider adding protein to your hair for well-defined curls. After all, protein, specifically Keratin, is essential for stronger hair ends.
A protein hair treatment is (almost) guaranteed to bring out the curls in just one application, so consider it worth adding to your personal care routine.
Here is a post with several protein hair treatment options containing 100% natural ingredients.
Remember to return to me later to let me know how your curls look afterward! (I'd love to know!)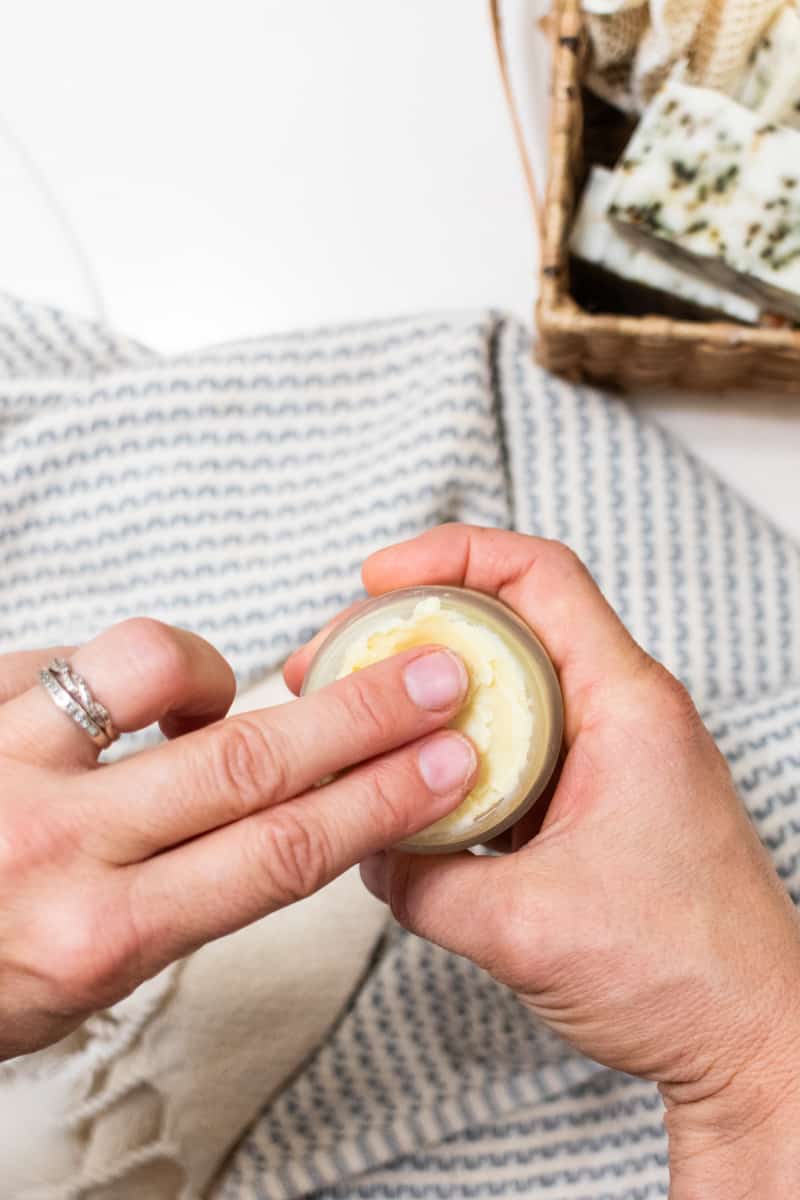 2. Consider a curl cream
A curl cream is a beauty staple if you're asking how to bring back natural curls! When applied to damp hair, it turns areas of frizz into moisturized hair gorgeousness.
As your hair dries, the curls spring out in droves. Plus, it smells exquisite, so it doubles up as a hair fragrance!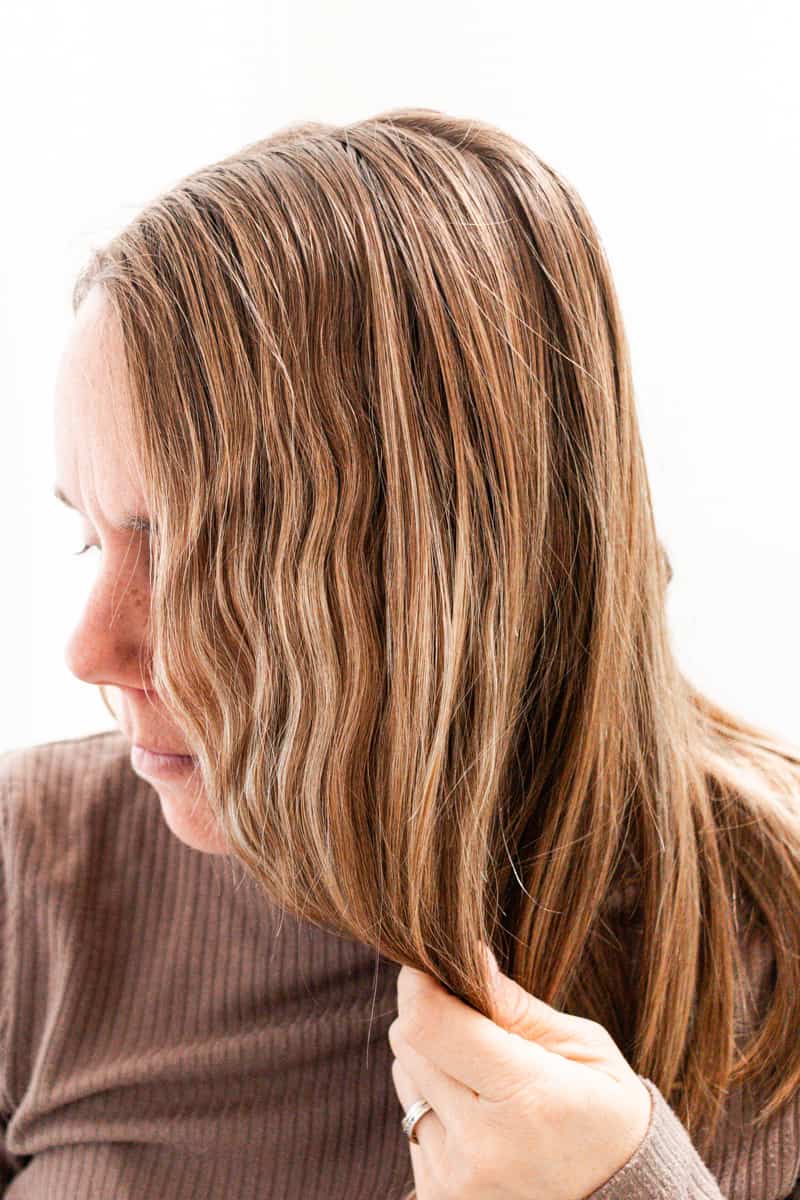 3. Limit the heat stylers
Any form of heat on the hair, from dryers, curlers, irons, and straighteners, risks causing damage to your hair.
Curls, in particular, are sensitive to heat, drying out as quickly as anything.
This means if you can let your hair dry naturally more often than not, doing so will help naturally define your curls more and more.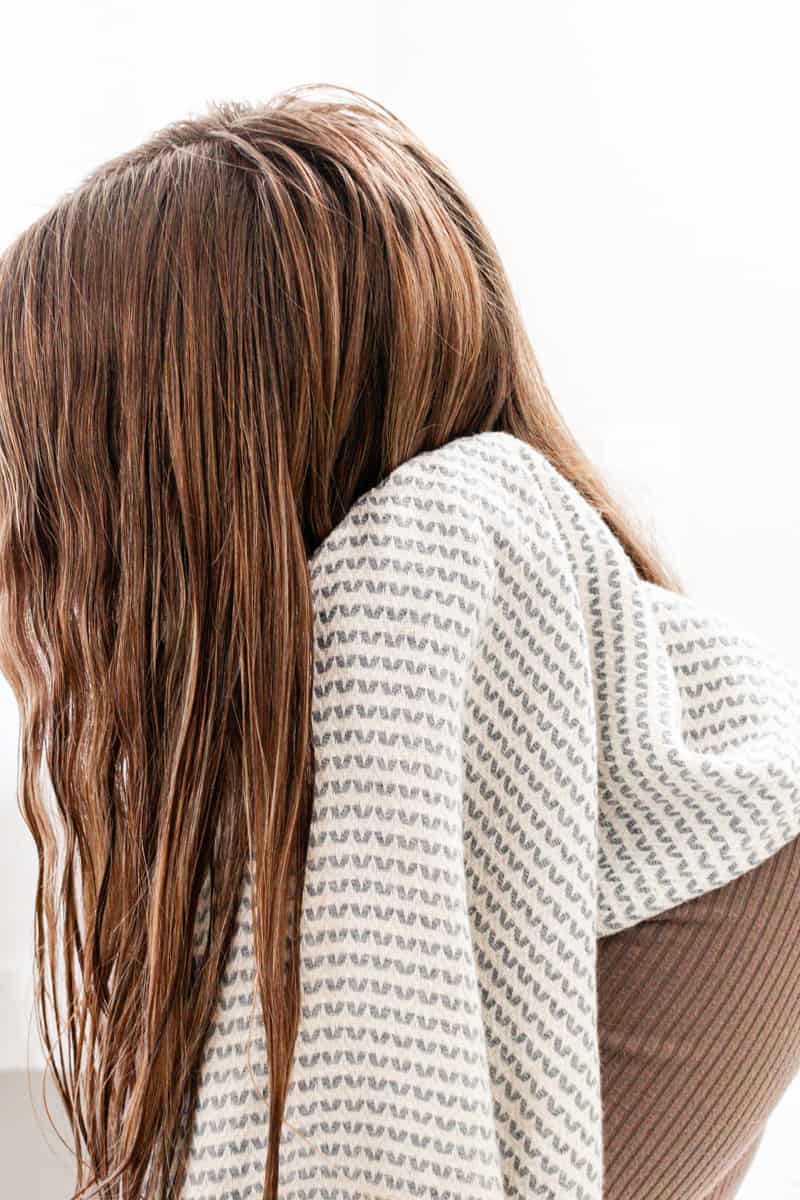 4. Skip the styling products
Any product build-up on your hair will weigh down your curls, causing them to lose definition and bounce.
Hair will look heavy, dull and generally feel limp when you run your fingers through it if you have too much product.
Instead, try your best to reduce (or eliminate) the use of styling products.
It might take some getting used to, yet you'll be surprised how good a shampoo, conditioner, towel dry, and a scrunching of your hair can work!
(Plus, your hair will thank you!)
5. Fall in love with your conditioner
Lovely, well-defined curls often come down to using lots of moisturizing conditioners!
When we add conditioner to our hair, we add back in moisture that's been removed from the shampoo-washing stage.
So don't skip the conditioner!
Instead, use it every time you wash your hair, particularly if you've got dry hair ends.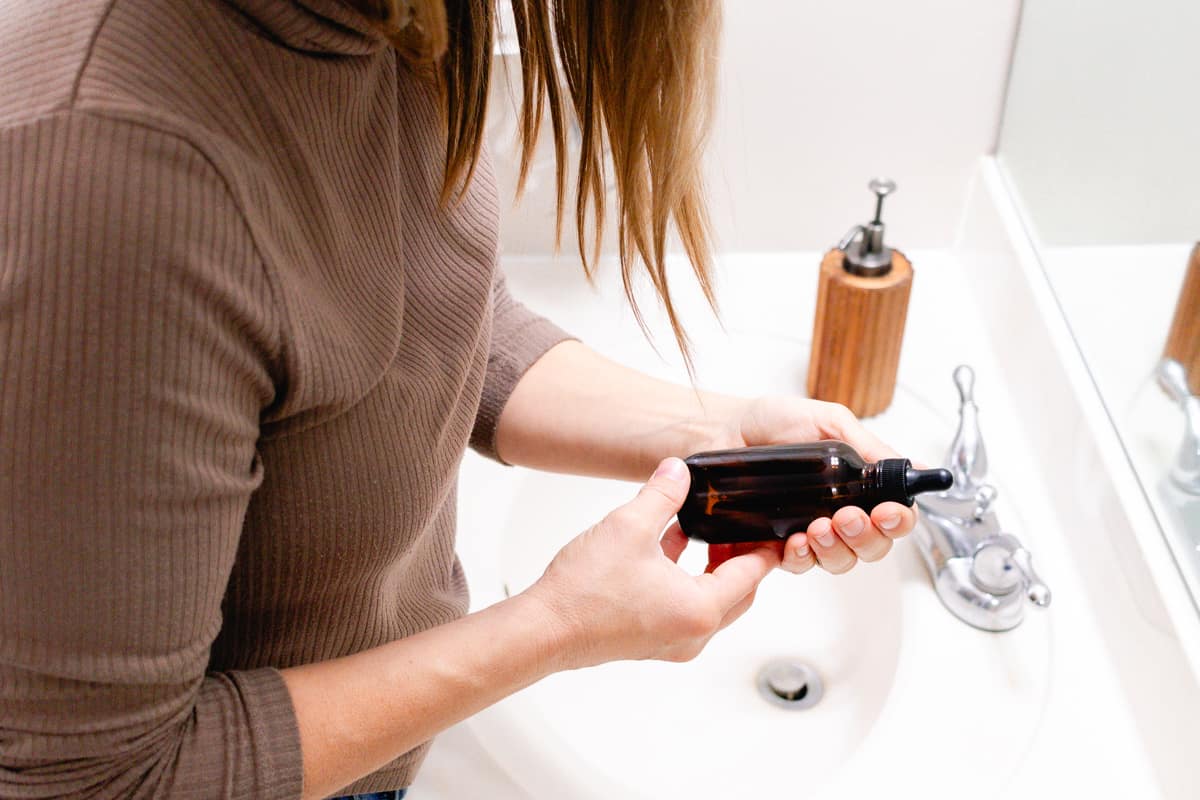 6. Opt for a hard water shampoo rinse
Perhaps you live in a hard water area and without knowing, your curls are being affected?
Hard water leaves a residue on your hair over time, weighing it down so curls lose their shape.
To combat this, consider using a shampoo for hard water at least once a month. Your hair should feel lighter and easier to manage.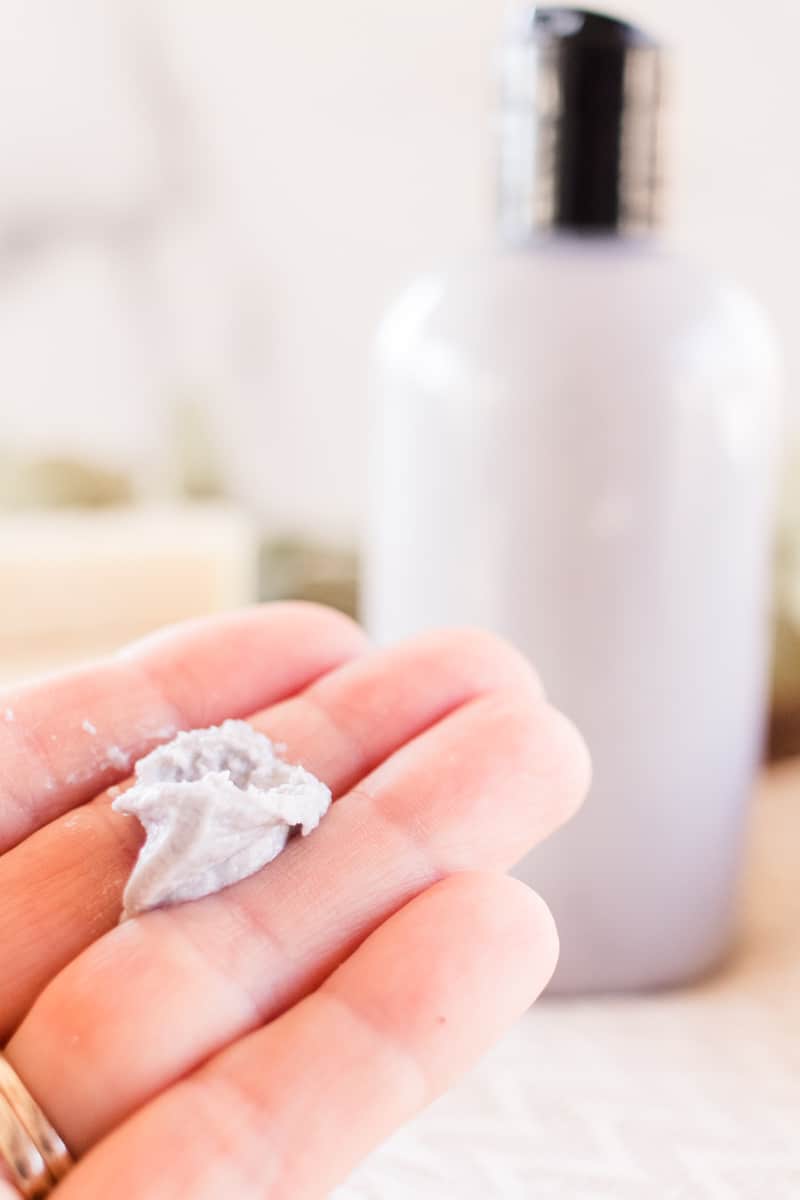 7. Use your hands (not the blow dryer)
I get told this is not common knowledge a lot – but using a blow dryer on your curls can actually do the opposite of curling them!
For one, the heat can cause damage and dry out your hair, but on the flip side, artificially drying hair ahead of time has a straightening effect.
Which is the worst thing for natural curls!
Instead, use your hands to dry your hair. Towel dry your hair after washing, and use your hands to grab a section of hair and scrunch it, bit by bit, working around your whole head.
Do this as you go throughout the morning or evening (while your hair dries naturally), and your curls will look amazing all day long.
Bonus points if you do it in the evening and then sleep on your hair. You're sure to wake up to beach waves (hair-wise!)
Oh, and if you can't step away from the dryer (some of us are so used to our blow dryers!), simply switch your blow dryer to the cold setting.
This way, you'll minimize the risk of damaging your curls.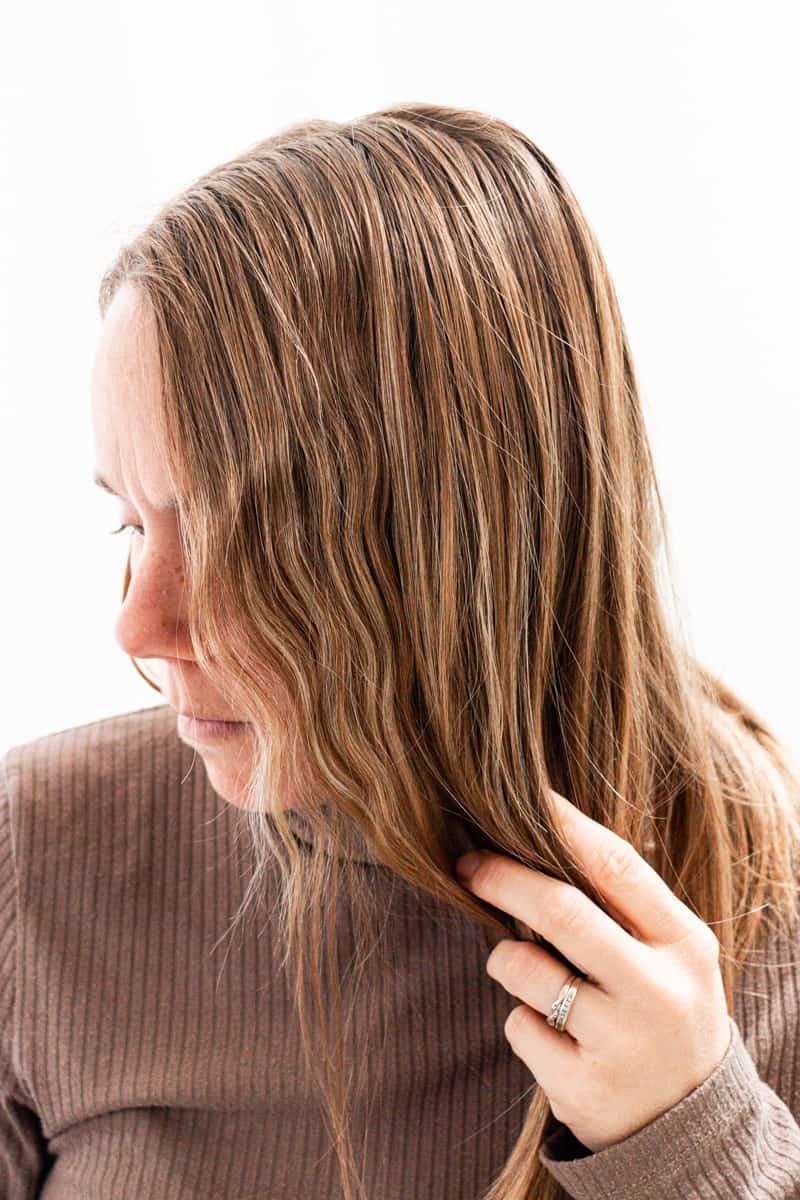 8. Make a salt spray
Have you ever noticed while at the beach that your curls look awesome? It's called beach hair, for good reason!
The salt acts as an absorbent for oil on the hair, which means, in a way, it's one of nature's natural hair styling products.
So, if your hair is naturally curly, salt helps the curls stay curled, with a mild hold, too, so you'll walk off the beach after a day of sunbathing and enjoy gorgeous hair til' dinner!
It's easy enough to recreate that beach hair effect at home simply by making a sea salt hair spray.
Spritz it on after washing your hair, and allow your hair to dry naturally. It's easy!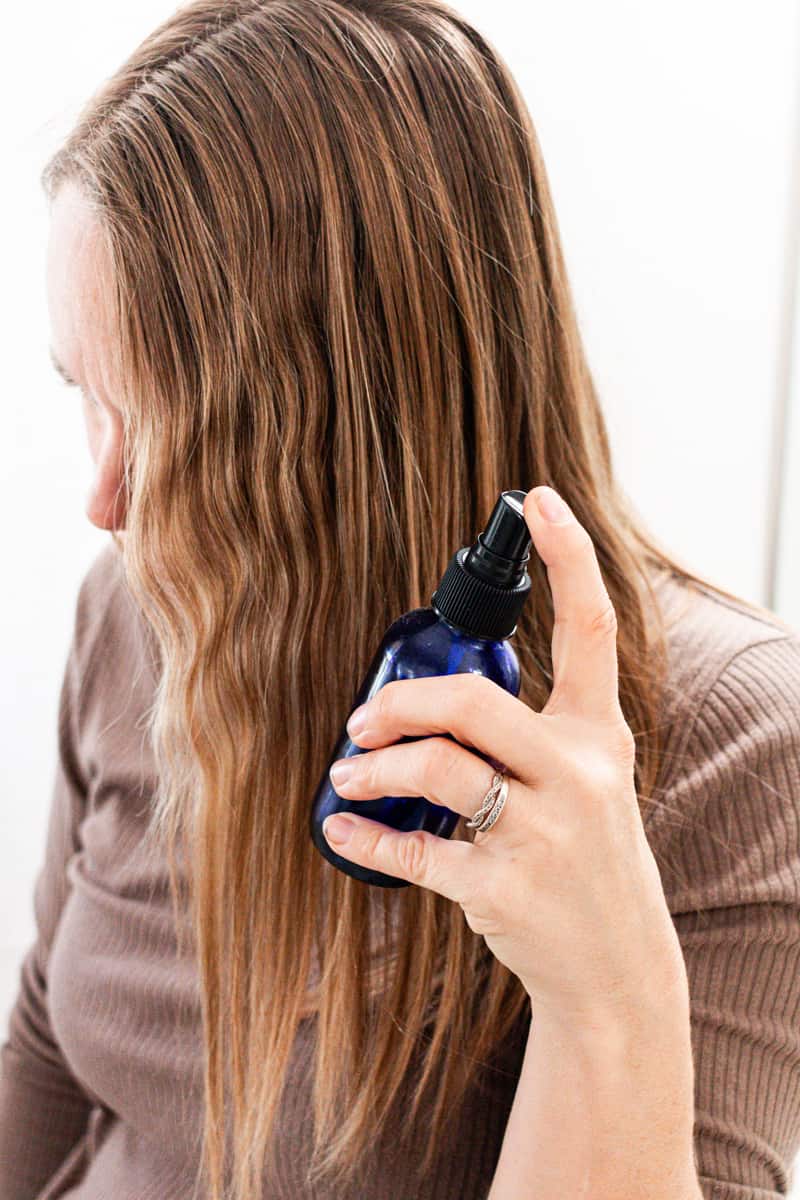 To summarize
If your hair is naturally curly, do these things:
Let your hair dry naturally
Avoid hot blow dryers and heat stylers
Moisturize your hair with a light conditioner
Use a protein treatment once a month
Avoid styling products
Use your hands to scrunch your curls throughout the day
If your hair is naturally wavy (with a mild curl), do these things:
Consider using a saltwater spray
Towel dry your hair after washing and leave it to air dry
Use your hands to scrunch your hair to deepen the waves
Don't overbrush!
Last tips
It's worth saying that any change in a hair care routine takes time to get used to. If you've been using heat blowers and products for years on end, your curls might take some time to return, and that's totally OK!
Consider the tips in this post as healthy hair boosts all over – and be patient. Your curls are worth the wait!
Drop a comment below if you have questions or want to ask me anything. I always love hearing from you.